Featuring fresh peaches, vanilla ice cream and homemade salted caramel sauce, these grilled peach sundaes are a simple, summertime sweet treat. 
Today we have a brain dump. And also grilled peach sundaes.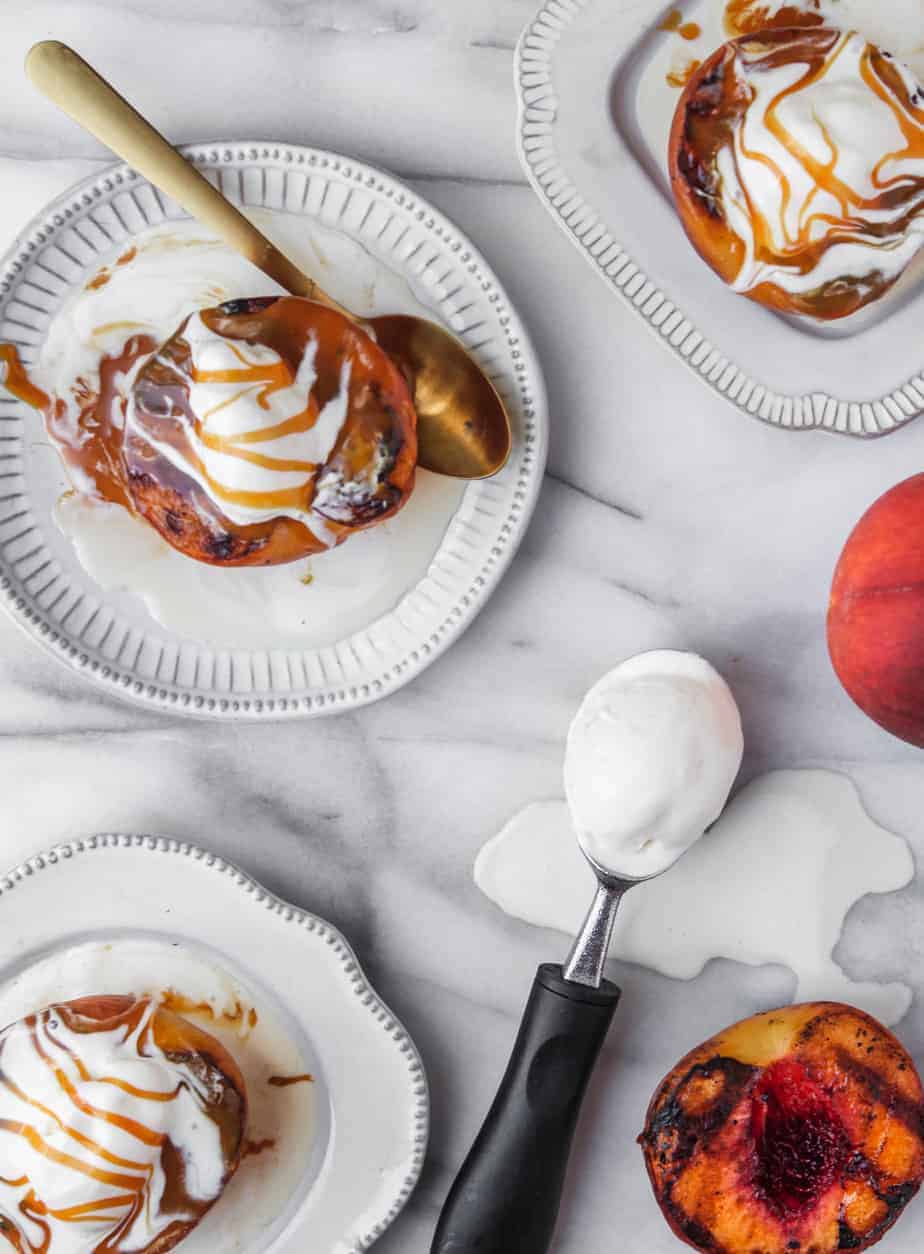 I've been wanting to share these grilled peach sundaes with you forever. They are so stupid easy. And delicious. A great summer treat if you ask me.
There were two problems I faced in my grilled peach sundaes sharing. First, I had to get motivated to take photos. Second, I struggled to find a story to share alongside the grilled peach sundaes.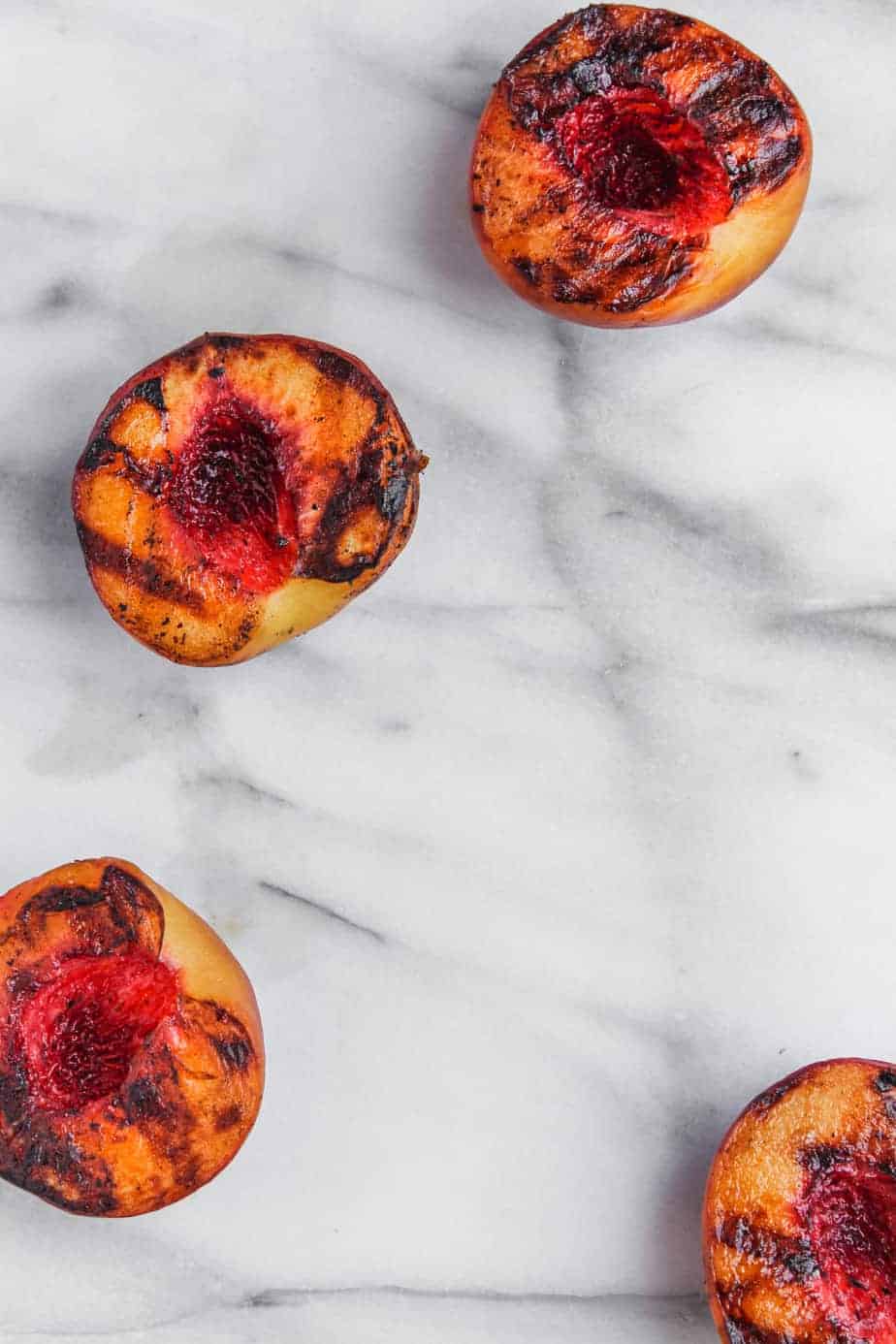 I solved problem one on Saturday when I spent most of the afternoon on blog photos, accompanied by The Dixie Chicks and under the watchful eye of Pheebs.
And then, since I wrote and delete this post approximately three times and the world needs to make these grilled peach sundaes while it's still peach season, here we are.
I've been buying my peaches from the same man for the past seven years at the Charlotte Regional Farmers Market. When my mom and I went to the market my first weekend in Charlotte (when I was an intern in 2011), he was there slicing up samples for customers, and I've seen him basically every Saturday since.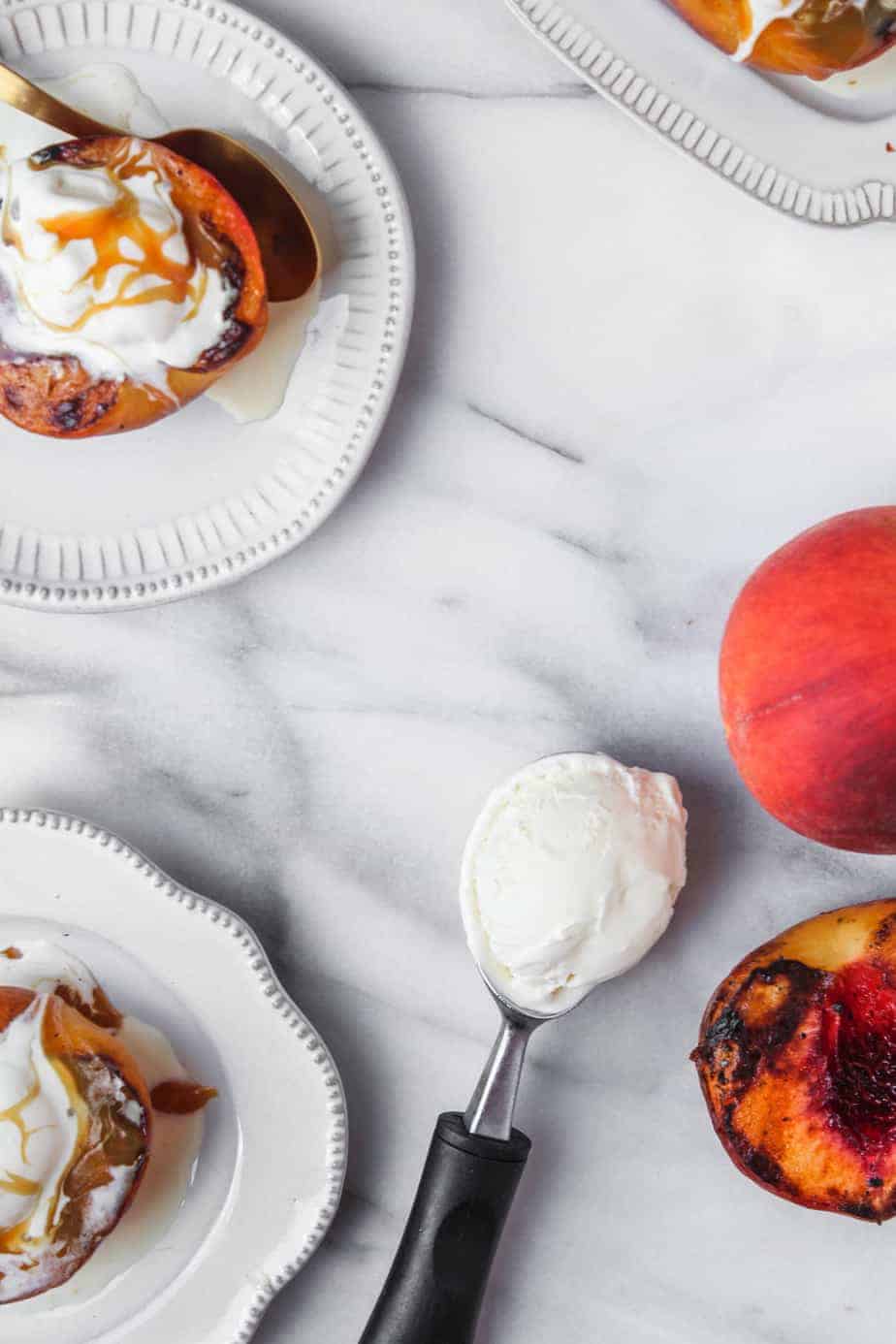 My mom got into town Sunday night for a short little visit, so of course we had to hit up her favorite Charlotte spots while she was here. Sunday night we went for dinner at Tacos El Nevado, and last night we took her to a new to her barbecue spot, Mac's (usually we go to Midwood Smokehouse but thought we'd branch out plus Mac's is just around the corner from us and one of AJ's faves).
Her visit also involved tons of laughing, watching Sascha Baron Cohen's new show, quoting 10 Things I Hate About You, the most recent episode of The Real Housewives of OC and Pinot Noir.
Bodie and I enjoyed a slow Sunday morning last week. AJ was out of town visiting his family, so Bodie and I went on a long walk along the water at McDowell Nature Preserve and splashed around for a bit. I listened to an episode of the "By the Book" podcast which is really funny.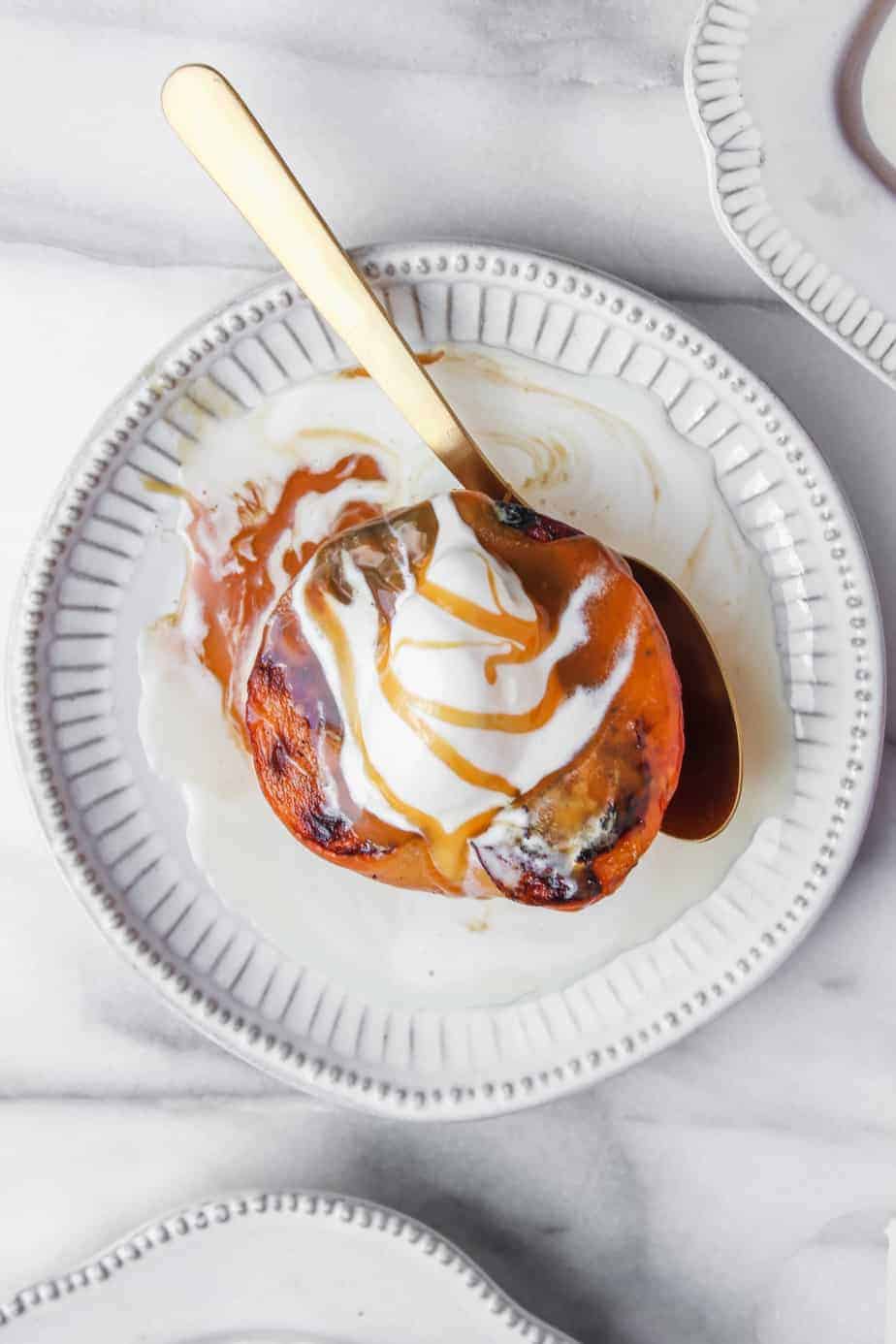 I've started teaching blogging classes with SkillPop and had my first two classes, Growing Your Blog and Monetizing Your Blog, last week. (my third class, Blogging Basics, is coming up next week!)
I had so much fun teaching. (even though I couldn't really sleep the night before for fear that my PowerPoint wouldn't work…a nonfunctioning PowerPoint is one of my biggest fears!) I really hope my students got a lot out of the class (so far, the feedback is really great) and I'm looking forward to teaching two classes a month moving forward.
I also started doing some blogging consulting, where I sit down with other bloggers for an hour (or more!) and we talk about strategies and tools and photography and whatever else to help them improve and grow.
If you want to make an investment into your online space and get a second opinion, we should work together! (PS: you don't have to be local to sign up for a consulting session, we can just do it over Zoom!)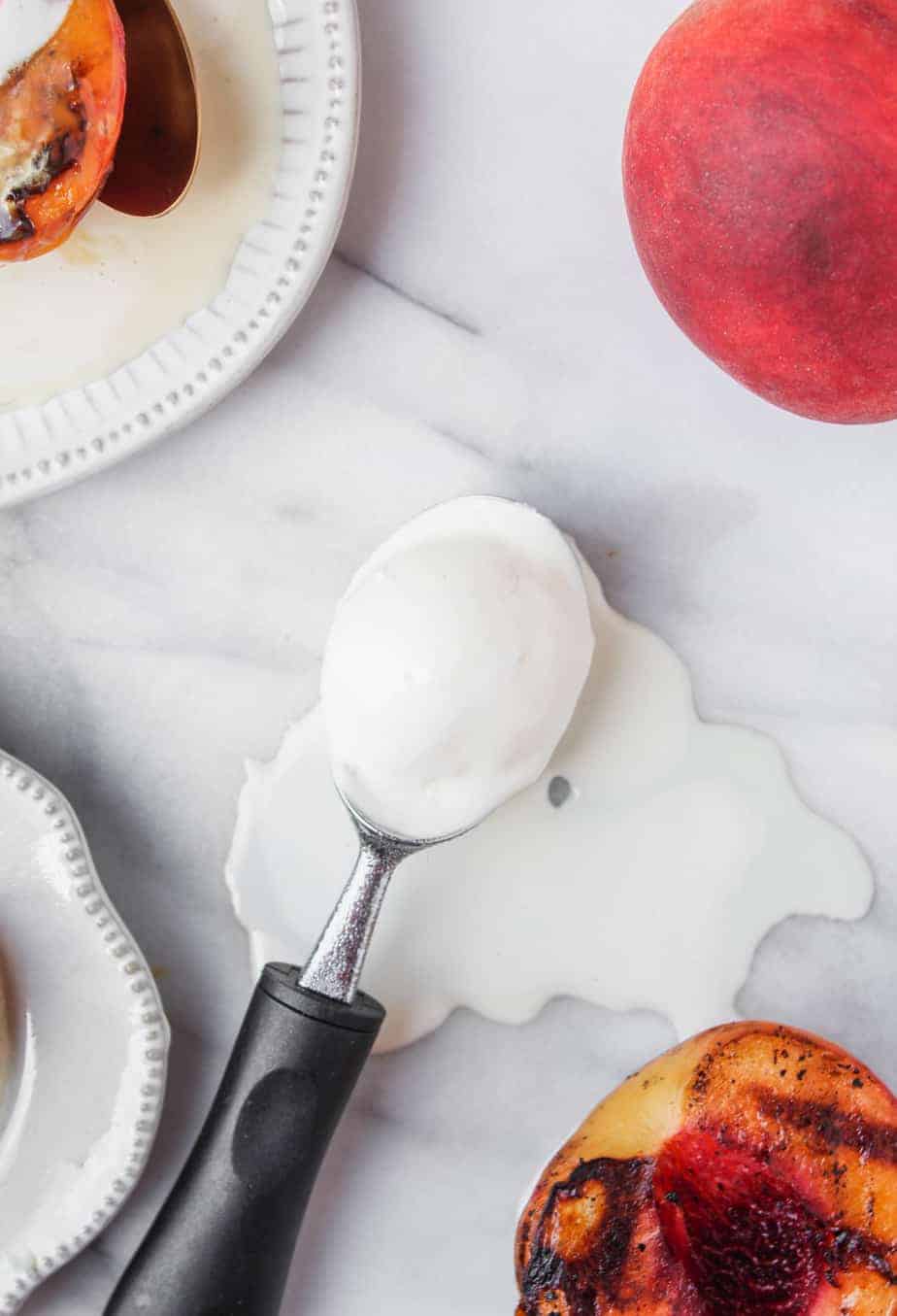 My SkillPop classes and consulting sessions have reinvigorated me and I'm having fun putting a lot of new work into my blog.
I have a lot of great ideas for posts coming to this space soon, and even reached out to a few potential sponsors for some upcoming fun projects! 2018 has really showed me that if I invest in myself and this space, it really pays off!
The new electric scooters in Charlotte have been life changing (not a hyperbole) when it comes to grabbing lunch Uptown. Our office is kind of in a food desert, and walking Uptown usually takes me about 40 minutes round trip. Last week I scoot scooted for sushi and was there and back in 20 minutes.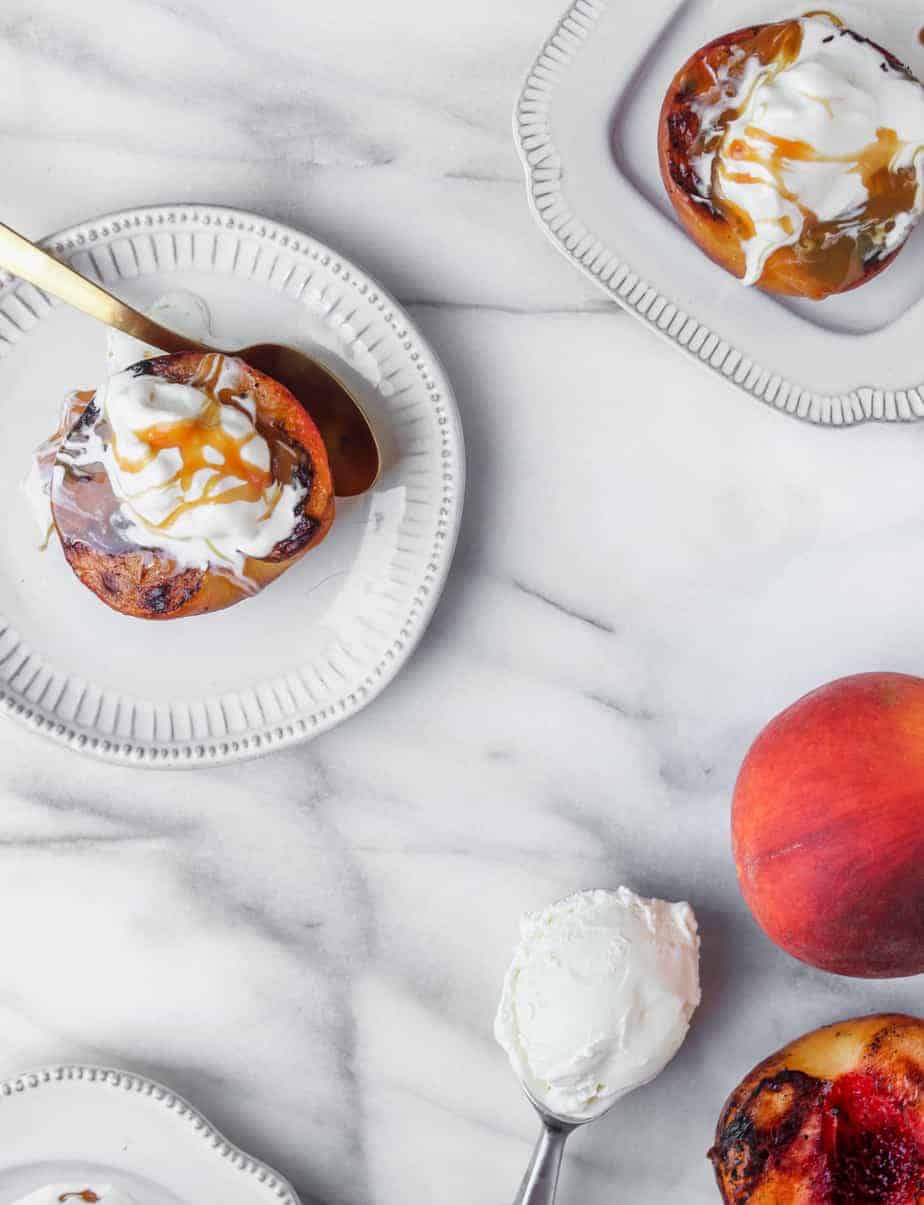 Last week, we bought tickets to see Hamilton. It's coming to Charlotte this fall and (as expected) everyone is going crazy and there's so much hype. The performing arts center had a ticket lottery last week, and when we ended up being number 13,159 and 52,345 in line (respectively) we chalked it up as a loss. Luckily, we paired up with some friends and are now looking forward to a fun night out in October!
Sometimes all I need is no schedule or agenda and instead, absolutely nothing to do on a Saturday night, except eat homemade grilled pizza on the couch with AJ and make a dent in our DVR (we binged Big Little Lies). And grilled peach sundaes for dessert, of course.
PIN GRILLED PEACH SUNDAES TO SAVE FOR LATER!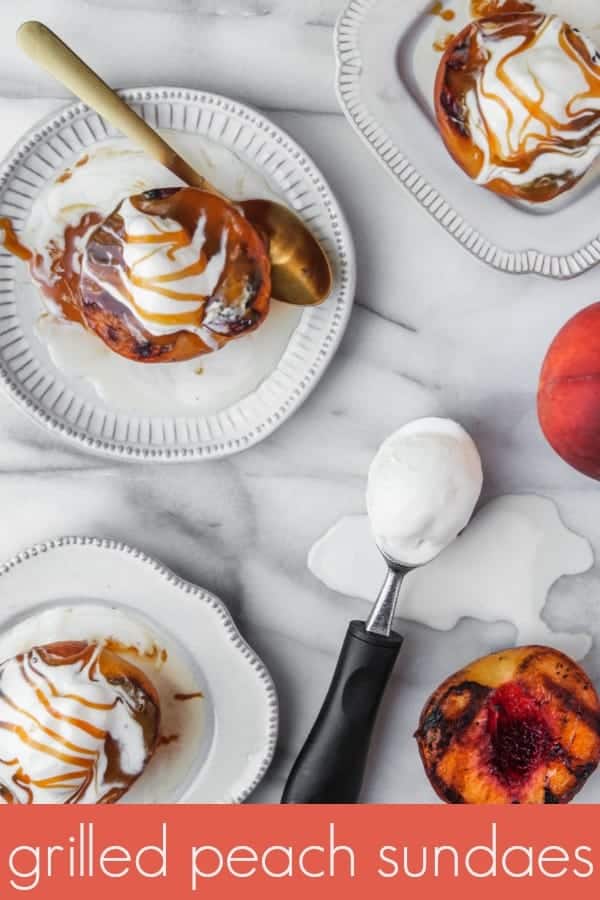 PS: I don't have my own recipe for salted caramel sauce, but I used this one for these sundaes (and for my salted caramel apple pie) and still think it is so easy and good! But store bought sauce will also be just fine.