I'm on an ongoing quest to find the best pizza in Charlotte, so here my 11 favorite Charlotte pizza spots to grab a slice or a pie to go (plus one place outside of Charlotte that's worth the drive).
Looking for other places to eat and drink in Charlotte, NC? Check out Off the Eaten Path's Charlotte Restaurants Guide!
If you're a pizza lover living in the Queen City, have you found the best pizza in Charlotte, NC? What's your favorite Charlotte pizza place? Make sure to vote in the poll at the end of this post!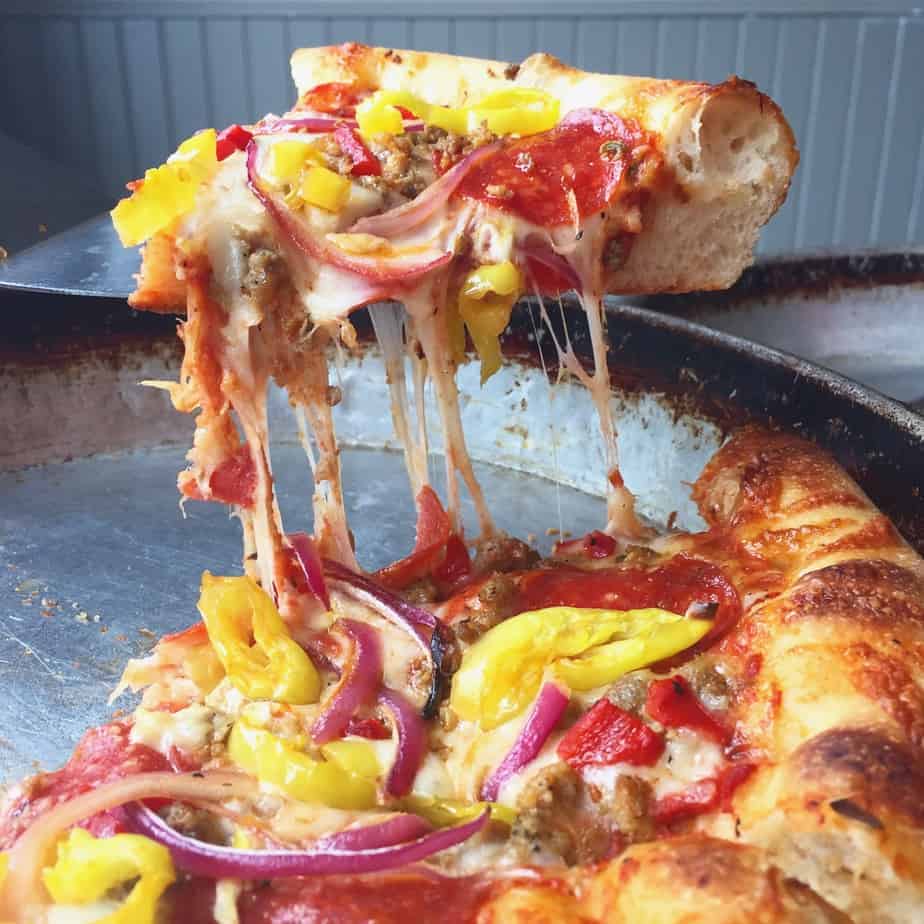 This post all about the best pizza in Charlotte, NC was first published in the fall of 2017, and was most recently updated February 2020.
I've slightly rewritten the intro, but honestly, I'd rather be eating pizza than completely overhauling the intro so if it doesn't quite make sense to you. that's why!
…