Stunning Spreads: Easy Entertaining with Cheese, Charcuterie, Fondue and Other Shared Fare by Chrissie Nelson Rotko is now available for pre-order! Filled with 75 recipes for approachable appetizers and simple, seasonal cocktails that are sure to be showstoppers at your next gathering, this book is a must-have for any home library.
**Orders ordered directly from Off the Eaten Path LLC will not be shipped until June 2, 2020.
**Local pickup/drop off available for certain areas of Mecklenburg County, North Carolina (enter your zip code at checkout).
**Please enter the signed recipient's name in the notes section at checkout.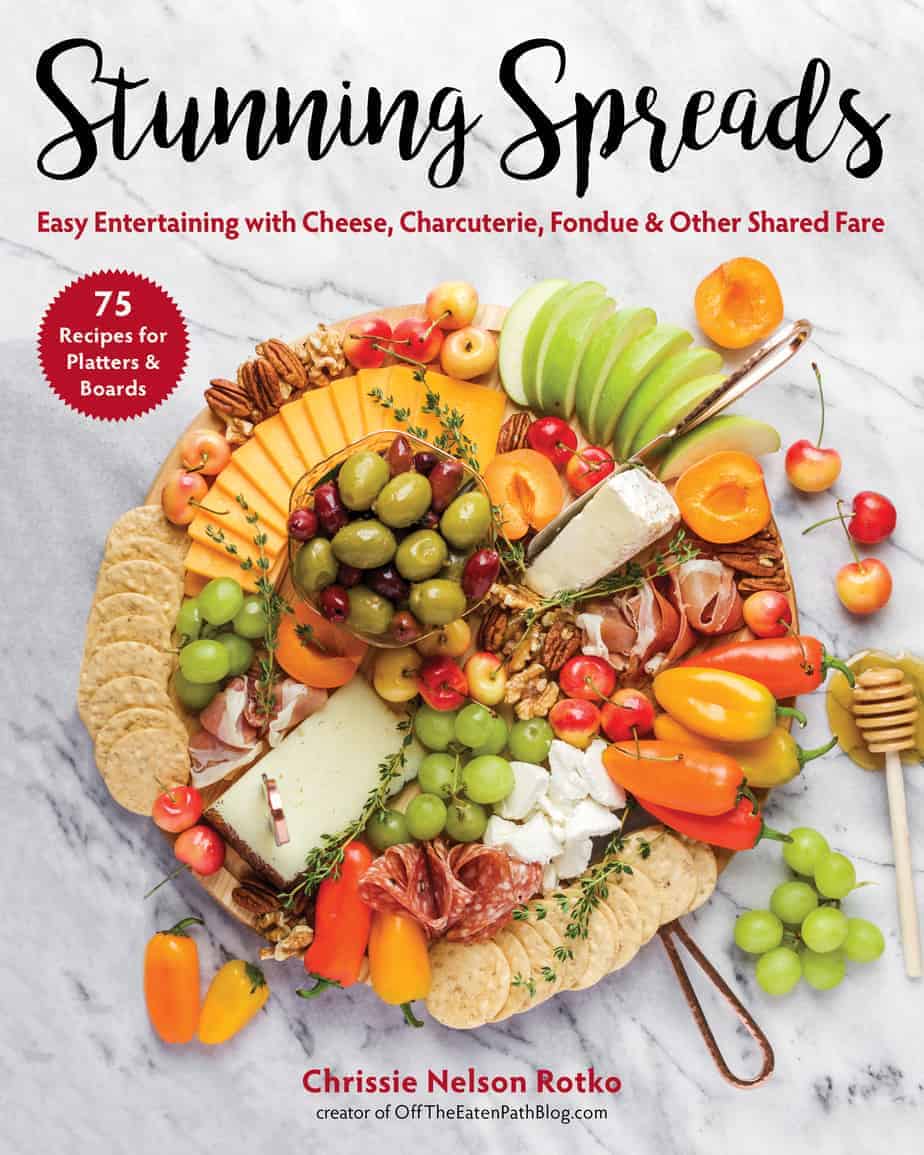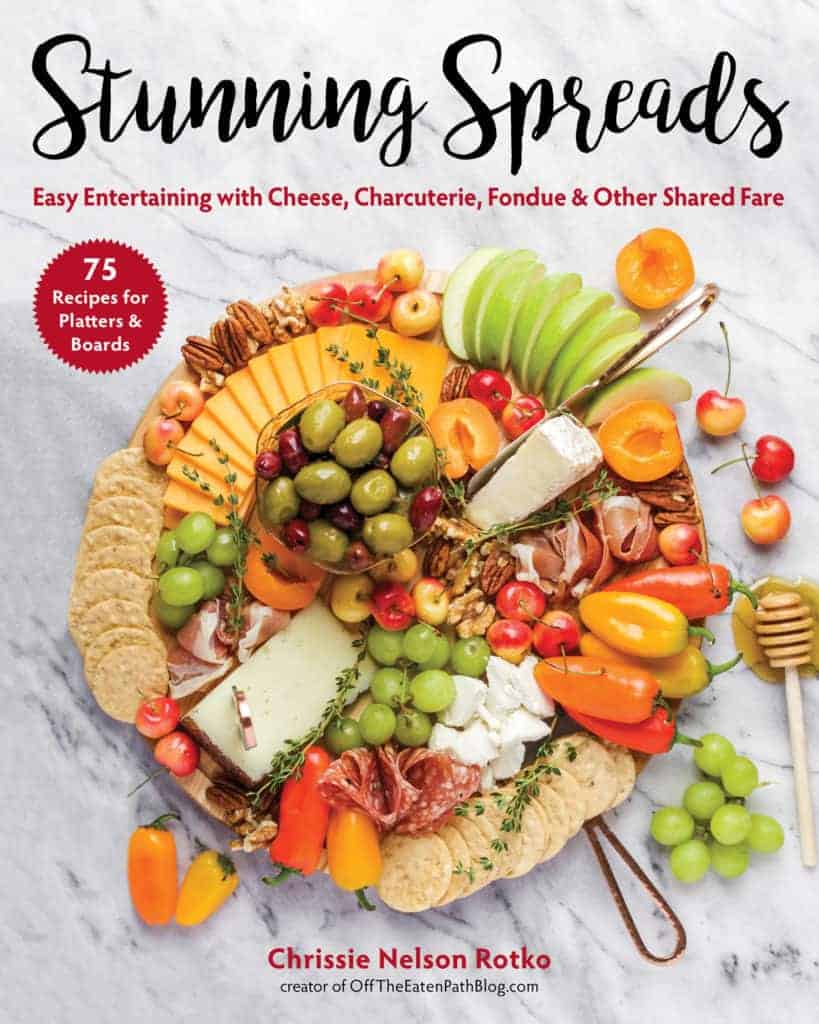 Or, you can purchase Stunning Spreads at any of the following retailers:
Stunning Spreads in the Press
Wilson's World Homeschool, WCCB Charlotte
CharlotteFive/The Charlotte Observer
Charlotte Ledger Business Newsletter
About Stunning Spreads
For a long time, I was intimidated and overwhelmed by in-home entertaining. When it came to feeding guests, it was hard for me to achieve a balance between frantically getting stuck and stressed in the kitchen and just mailing it in by opening a bag of chips, popping a jar of salsa, and calling it a day.
It wasn't until I learned to balance what I could make from scratch, what I could rely on from the store, plus a healthy dose of timing and what I'm going to call "artful arranging" (making things look nice and delicious and appealing on a plate or platter) that I gained confidence when it came to entertaining.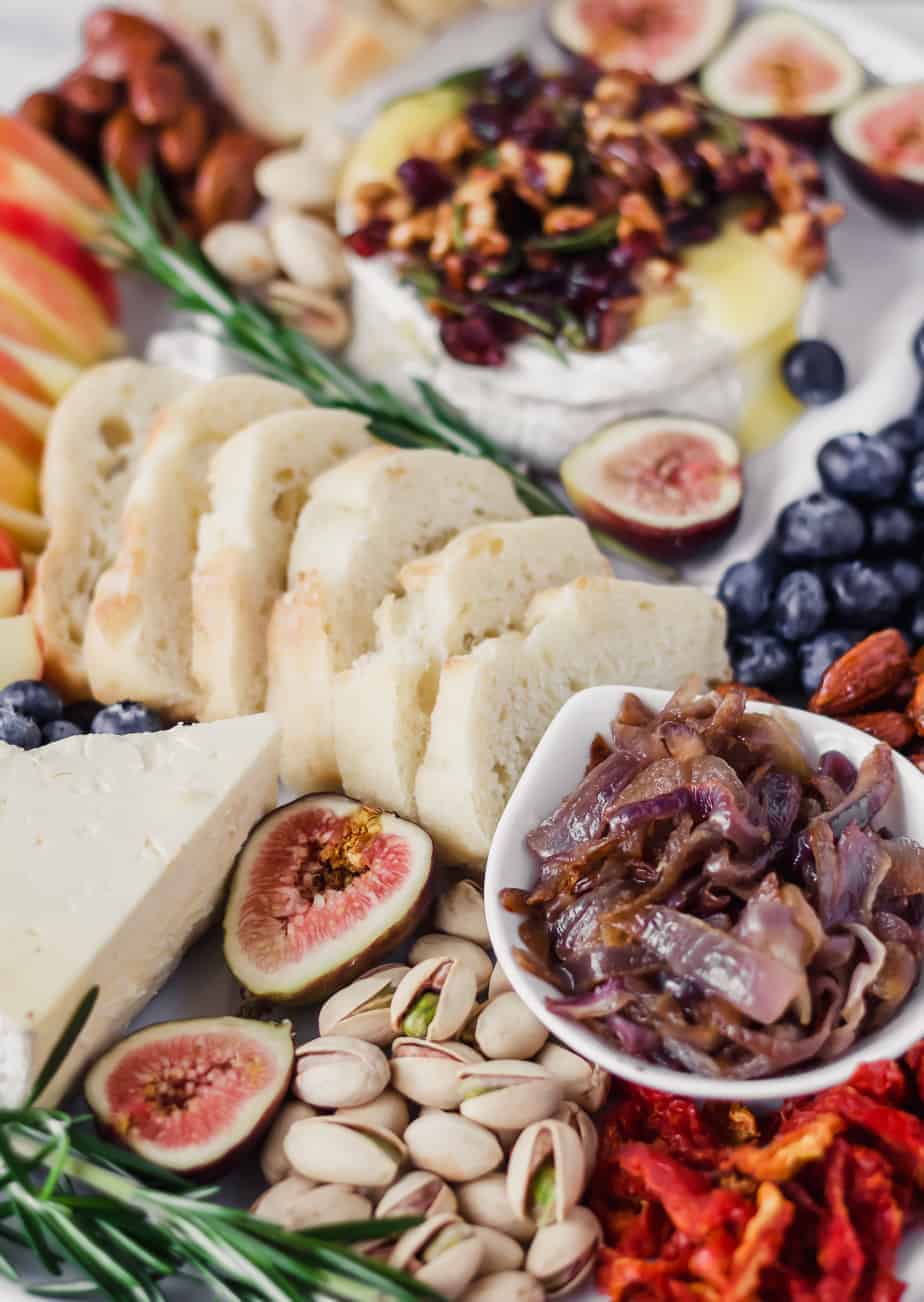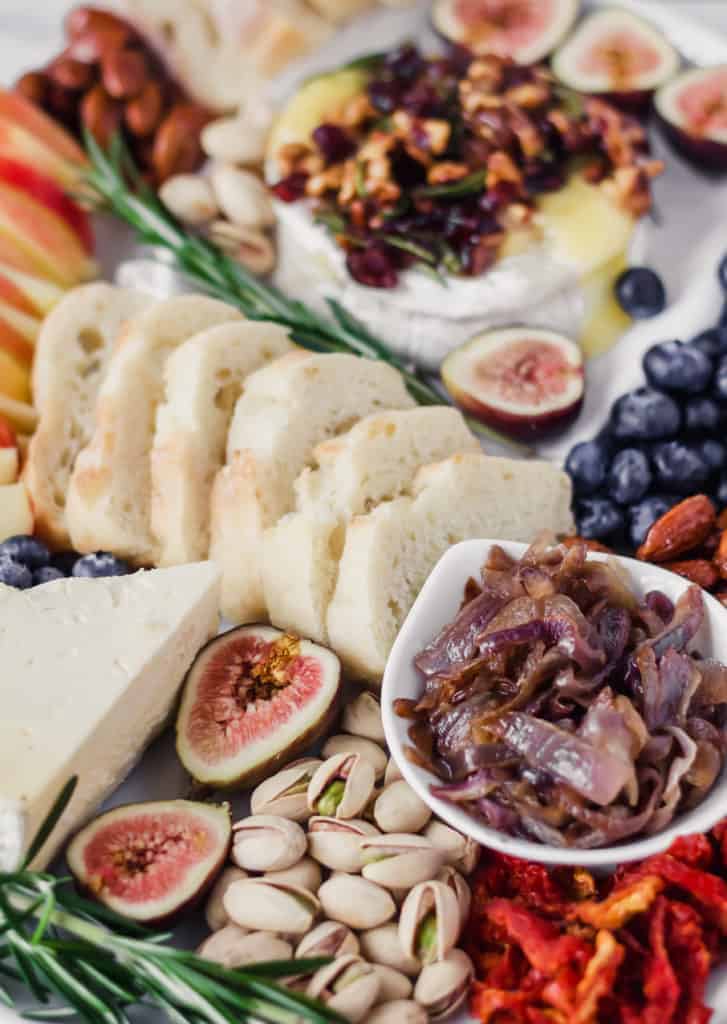 So, what is that perfect balance? I like to call it "easy entertaining." Making delicious and beautiful spreads for your guests doesn't have to be daunting, difficult, or time-consuming.
By making a few easy-to-follow, uncomplicated recipes ahead of time, and then mixing those things with a few high-quality, store-bought snacks and ingredients, you can create a stunning spread that both your guests, and you, can enjoy.
Because after all, your guests are in your home to, guess what, spend time with you. The delicious food is an added bonus!
Stunning Spreads features seventy-five of my favorite recipes for easy entertaining. These approachable recipes covering everything from cheese and snack boards, to fondues, dips, snacks, appetizers, and cocktails are ones I make in my own kitchen all the time when we invite people over.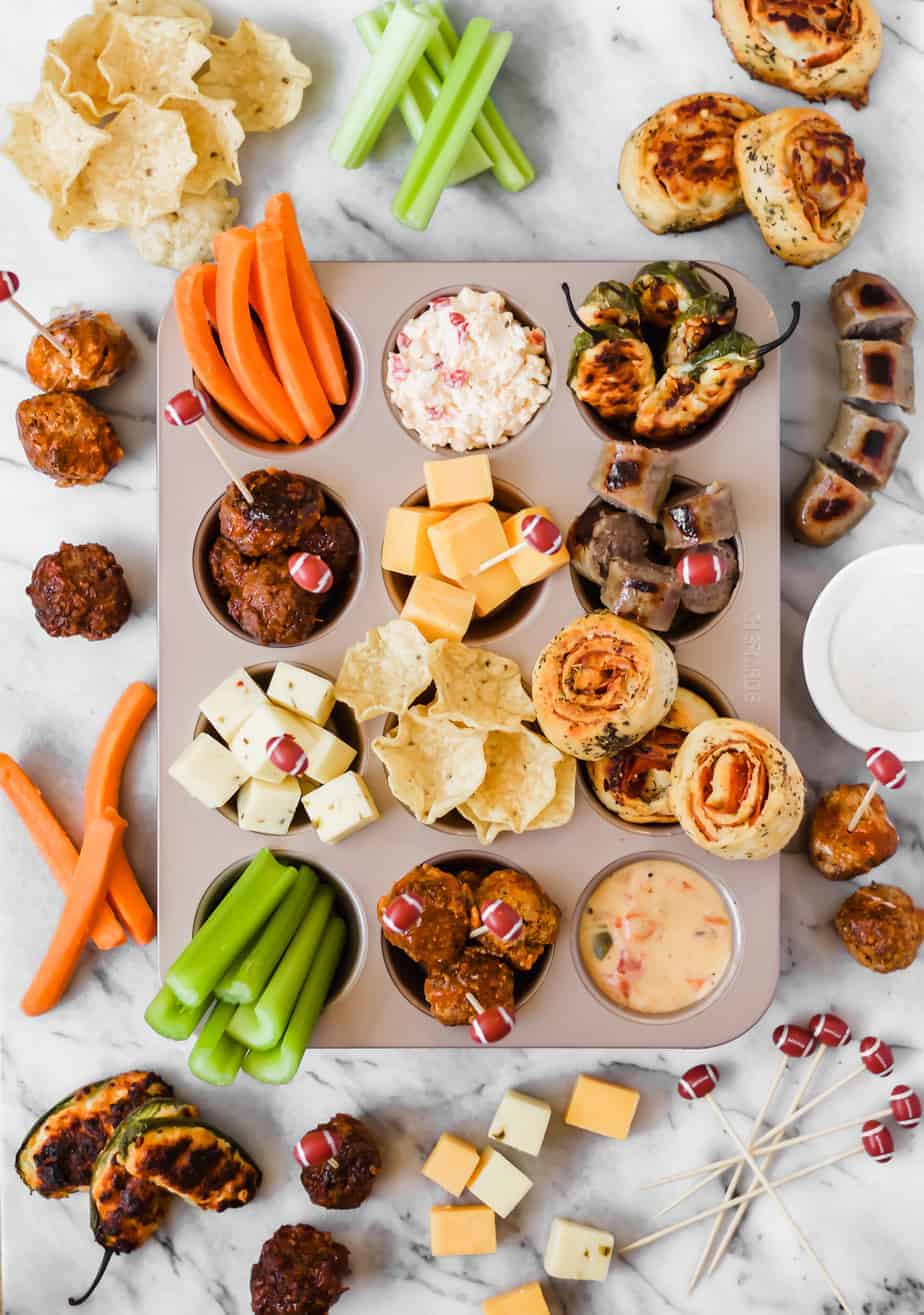 All of these recipes can be easily prepped and cooked ahead of time, so when guests arrive, the focus can be on them instead of the food.
And, most importantly, the host isn't chained to the kitchen.
What I really wanted to do with this book was to show you that entertaining doesn't have to be intimidating or overwhelming, and to give you the confidence to create delicious food for your family and friends.
Why should I pre-order?
If you pre-order, you're guaranteed to get the lowest price when Stunning Spreads is released!
Just pick your favorite retailer from the list above, and checkout like you normally would. When the book is released June 2, you will be charged and the book will be shipped directly to you.
That means you'll be one of the first people to receive your copy!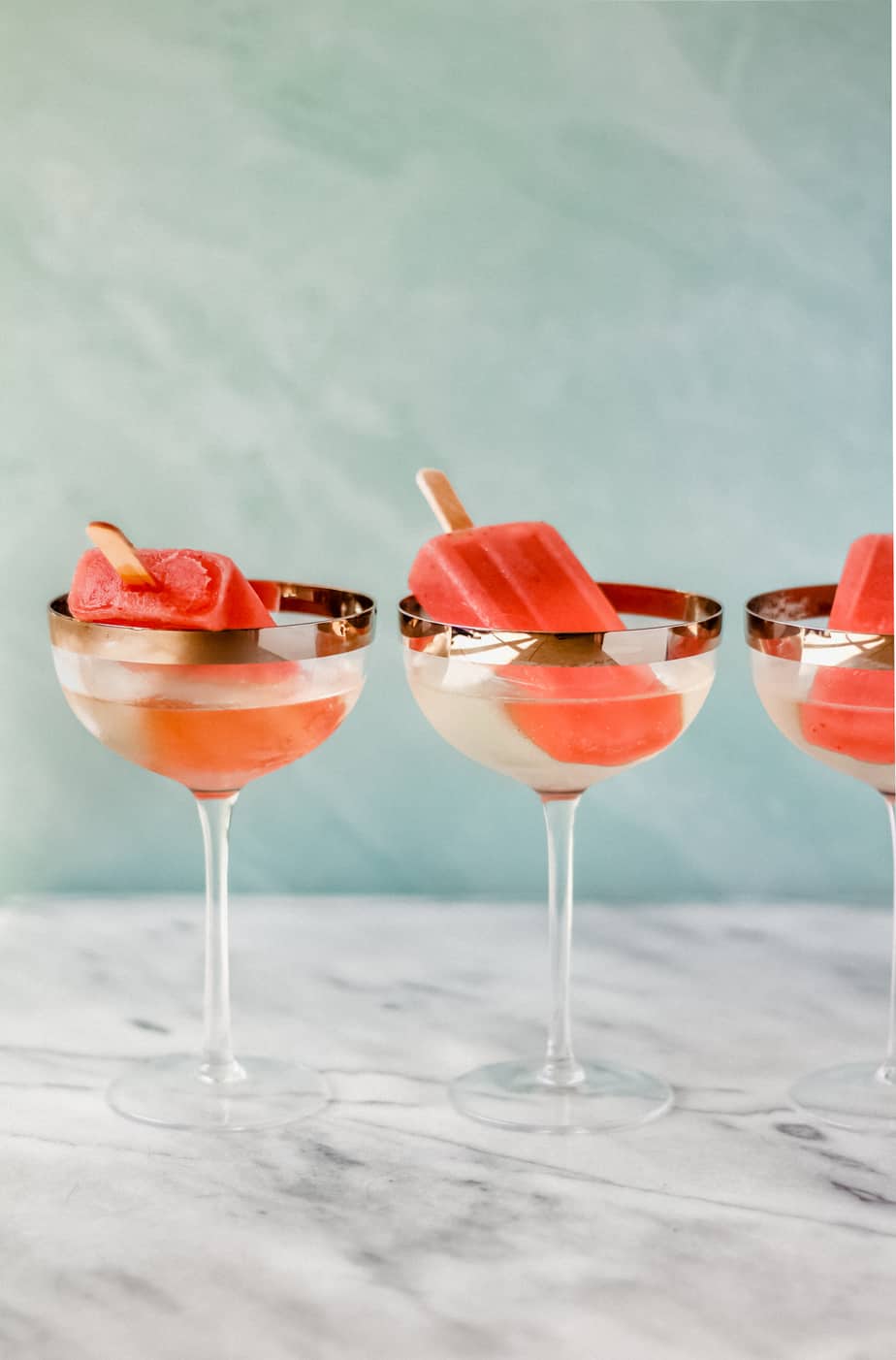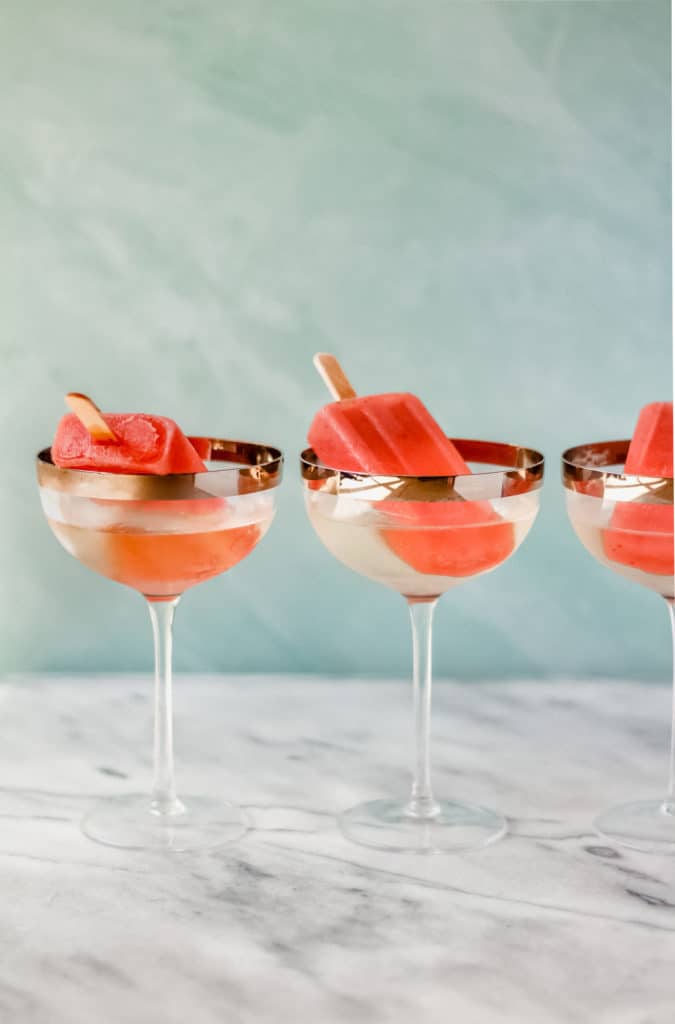 What do I get if I pre-order?
You get your very own, free copy of the Perfect Pairings Guide!
Cheese boards are one of my favorite ways to feed my guests because they are versatile, customizable, colorful, and can cater to a wide variety of people's tastes all on one plate.
I created this Perfect Pairings Guide to be used with my cookbook, Stunning Spreads, to help you find the ultimate cheese and food pairings when you are building your own cheese and charcuterie boards at home. Whether you're looking for a variety of pairings for an upcoming group gathering or are in need of one or two perfect matches for a cozy night in with your significant other, you'll find it here. It features 15 different cheeses and the best foods to pair with each.
In addition to sending you the Perfect Pairings Guide, I will be donating $1 for every preorder to a non-profit organization providing support to local restaurants, their employees, and our food community during COVID-19.
Get your Perfect Pairings Guide here after you pre-order!
Stunning Spreads Virtual Launch Party!
We celebrated the release of Stunning Spreads on Wednesday May 20 at 7:30 pm. 80+ attendees from all over the country got a sneak peek of the cookbook, a quick cheese board demonstration, and AJ and I did a little question and answer portion! Plus, we had giveaways throughout the hour long party (and look for more in the week leading up to Stunning Spreads release date on Instagram) to thank everyone for their support including:
Want more ideas for easy entertaining?
I love sharing seasonal appetizer and cocktail recipes, so if you're looking for more hassle free hosting inspiration, make sure you get on my email list!