Chef Ron's poached chicken is a versatile dish that needs to be in your regular recipe rotation. Serve it over a bed of cous cous or quinoa for an easy weeknight dinner or slice it for a beautiful, bright appetizer. Don't forget the garlic dill sauce!
I'm so excited to be collaborating with one of my favorite Charlotte organizations, Community Culinary School of Charlotte, again to help them raise money for chef uniforms for their students during SHARE Charlotte's SummerSHARE campaign. I hope to raise $400 for CCSC this week and you can click here to learn more about CCSC, my campaign and to donate.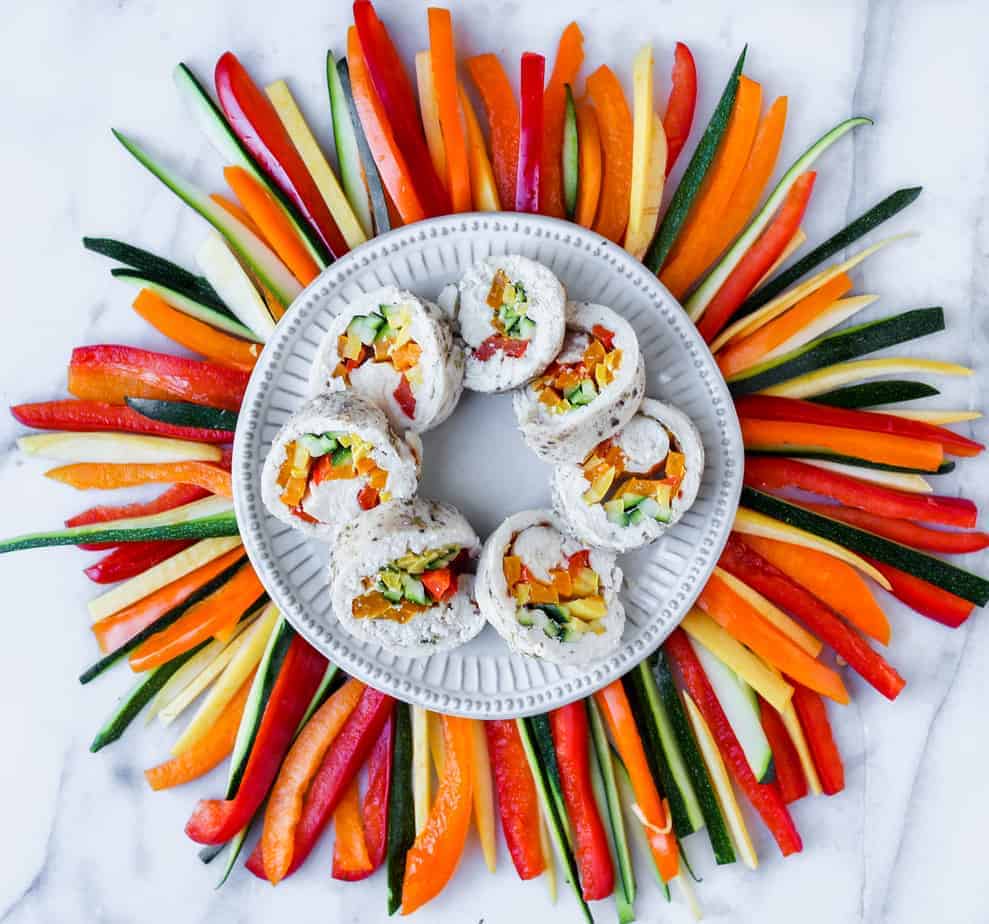 Did you know that July is National Culinary Arts Month?
It's ok if you didn't, I didn't either. But doesn't National Culinary Arts Month sound like a really fun month to celebrate?
And my friends over at Community Culinary School of Charlotte are doing it up right and celebrating all month long.
Community Culinary School of Charlotte is a local nonprofit providing culinary training, work experience, life skills training, counseling, support and job placement assistance in the food service industry to adults in our community facing barriers to gaining and retaining employment (barriers can really be anything: addiction, homelessness, incarceration and more).
CCSC focuses on their students' potential much more than their past situations; the 14 week program is provided at no cost to students (potential students must fill out an application, schedule an interview and have a drug screen to be accepted) and is funded entirely by grants, donations, and the business from breakfast and lunch at The Cafe and Encore Catering. Students pay for their training by polishing their culinary skills, learning life skills, and giving back to the community.
By graduation, CCSC's objective is that students have living wage jobs with career potential. CCSC graduates work in a variety of jobs across Charlotte's thriving culinary industry: in local restaurants, hotels, corporate cafeterias, hospitals, schools, churches, universities and more.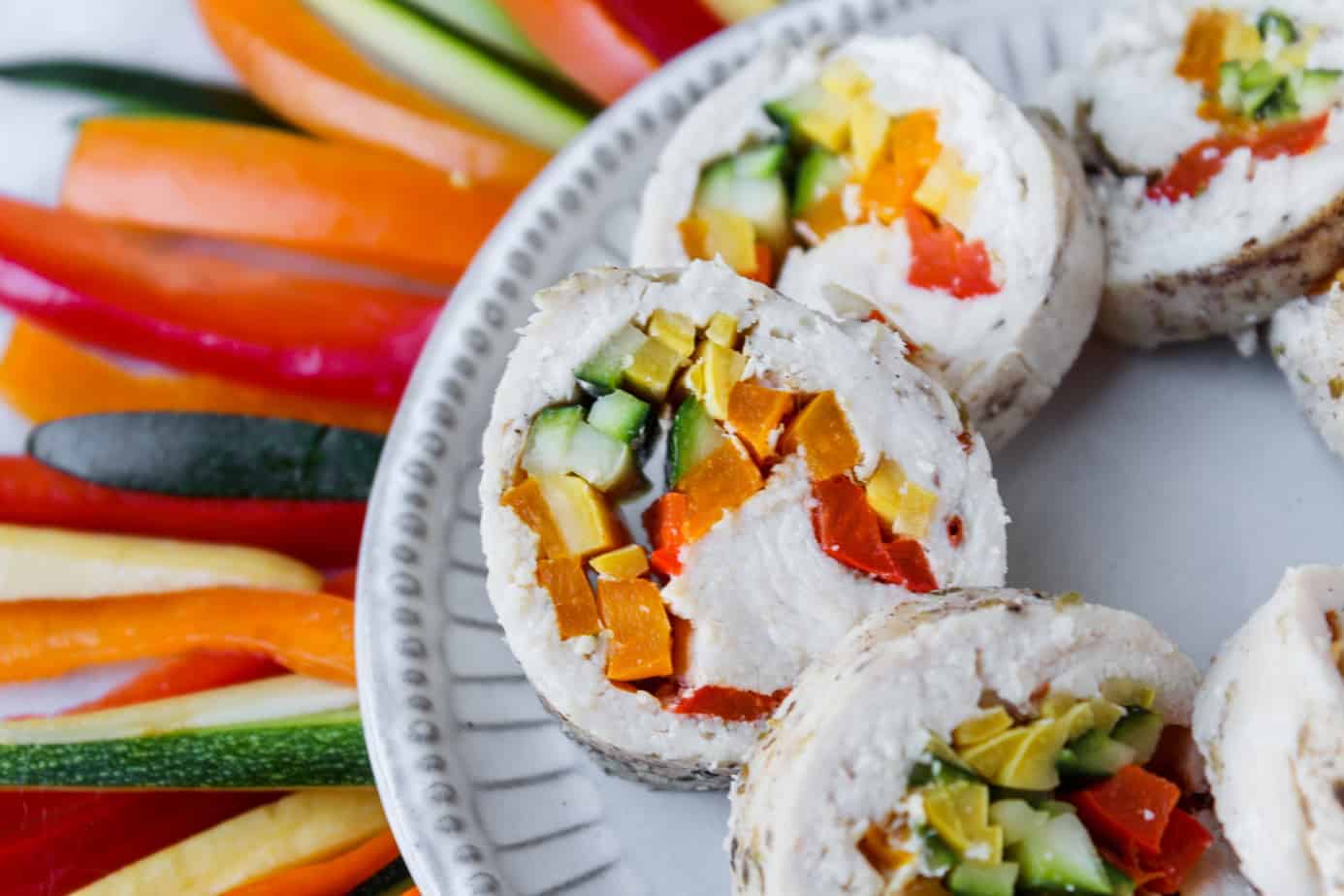 CCSC is celebrating National Culinary Arts Month with a variety of fun events, giveaways, promotions, demos and more all throughout July to inspire cooking within the Charlotte community and to recognize and honor local chefs, restaurants and alumni in the culinary industry. In their space on Monroe Road, CCSC is hosting guest chef demonstrations and giveaways of gift cards to local restaurants and their cafe, and online, CCSC is sharing recipes and cooking tips, plus profiles and success stories of their alumni.
But my favorite way CCSC is celebrating is with their cooking classes: a series of four classes that are open to the public and taught by CCSC's chefs. Participants get to spend two hours in CCSC's state of the art kitchen learning culinary skills and recipes and then get to enjoy all of their hard work at the end of class.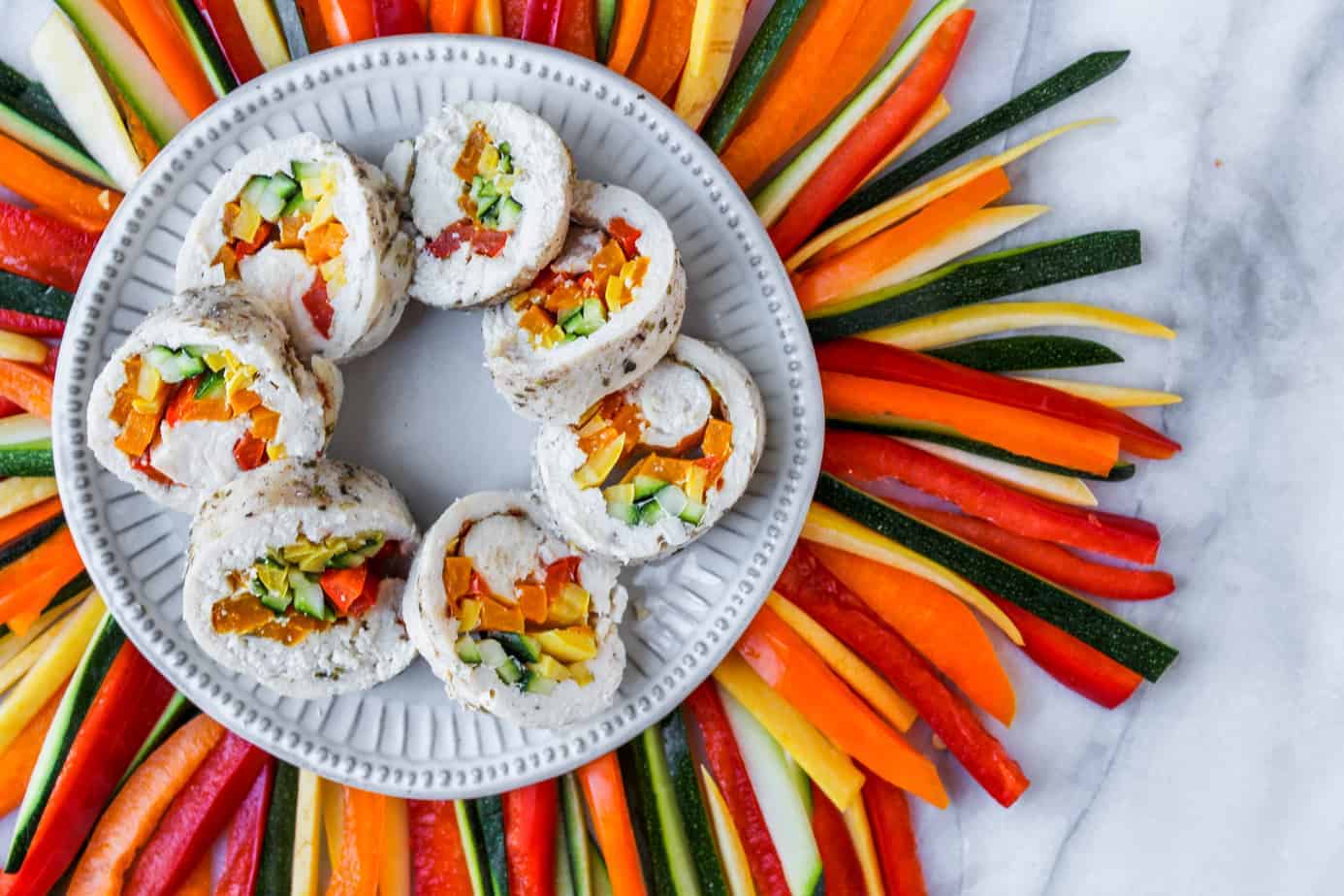 I was lucky enough to snag a seat in the first cooking class of the series that was led by CCSC's main man, Chef Ron, and focused on knife skills and proteins.
I had so much fun in this class; Chef Ron has a wealth of knowledge and experience (and humor!) and it was an honor and a pleasure to get to learn from him. We covered everything from how properly hold a knife and use it to slice and dice ("down and forward, up and back"), to properly prepping recipes (and our mise en place) and over course to my favorite part, cooking two of Chef Ron's really delicious and easy recipes.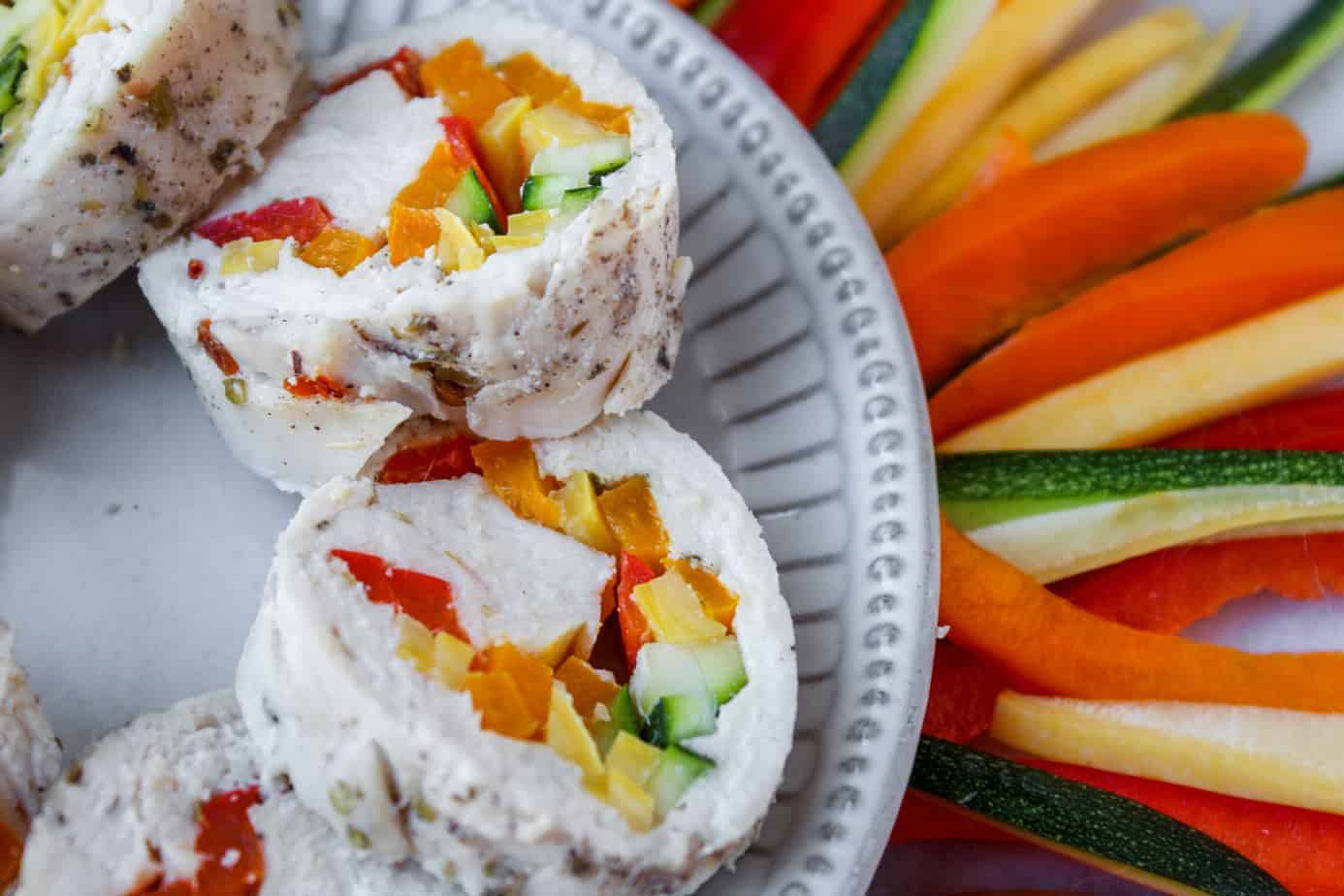 I left with a newfound confidence in my cooking skills (he told us many times "we are the boss in the kitchen" and I loved it) and new, delicious recipes for my repertoire. I made one of them at home last week and had to share this poached chicken recipe with you!
Chef Ron's poached chicken is a versatile dish that is easy to make for almost any occasion. In our class (and for dinner last week), our poached chicken featured a variety of colorful and flavorful summer veggies, but Chef Ron pointed out that the recipe could be easily adapted for any season (and you could swap summer squash and peppers for root vegetables into the fall and winter).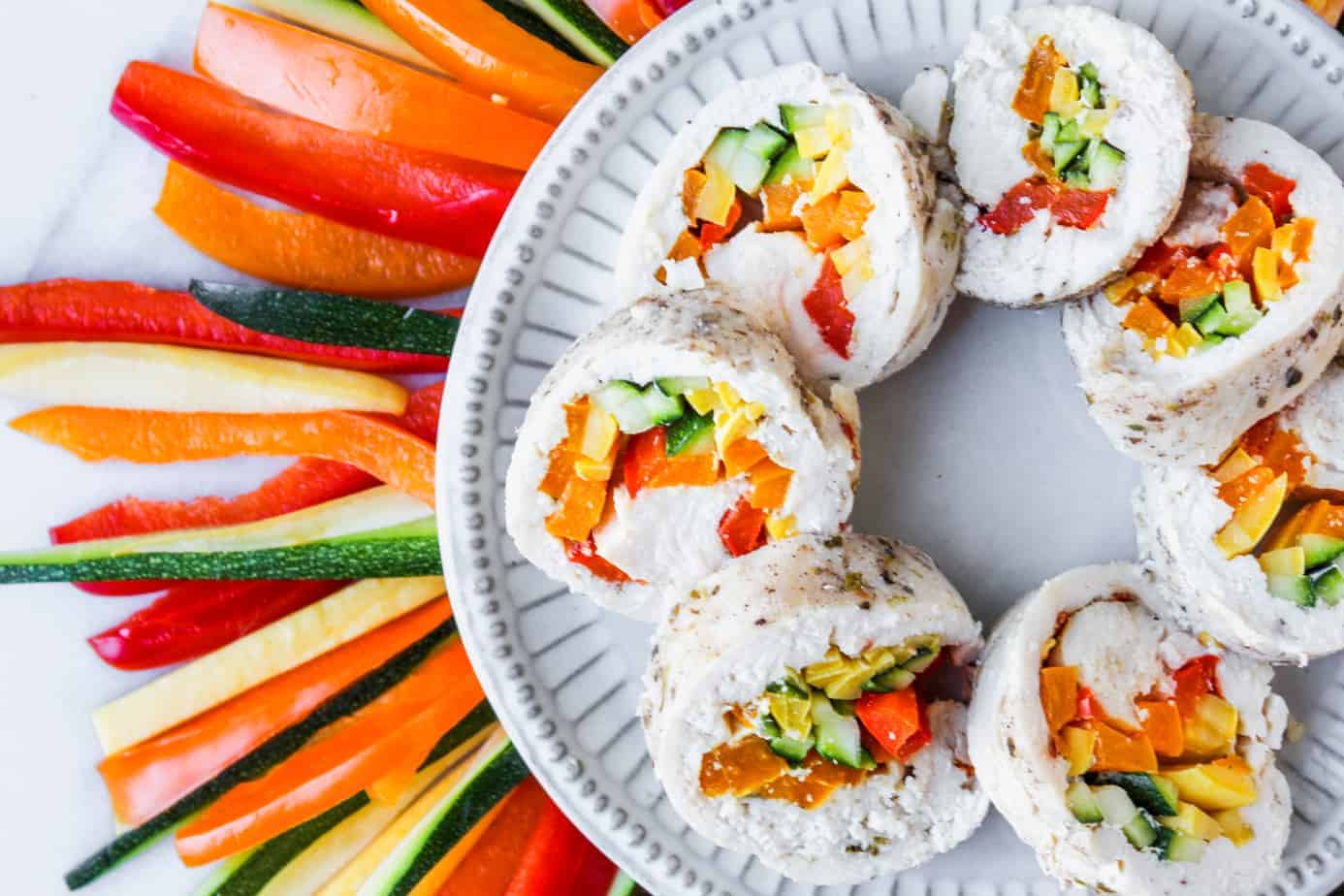 Beyond versatility with ingredients, Chef Ron's poached chicken can be served as a healthy weeknight dinner or a bright and colorful appetizer at a party. We ate ours with a side of vegetables and quinoa, but it would so pretty to slice it into small bites to showcase on an appetizer tray.
An essential part of Chef Ron's poached chicken that I can't forget: his homemade garlic dill sauce. AJ and I both agreed that it is blow our minds delicious, so much so I have no other words than it's essential for poached chicken dipping and that I'm still a little pissed at AJ that he ate the rest of it with some cut veggies as a snack and didn't leave any for me.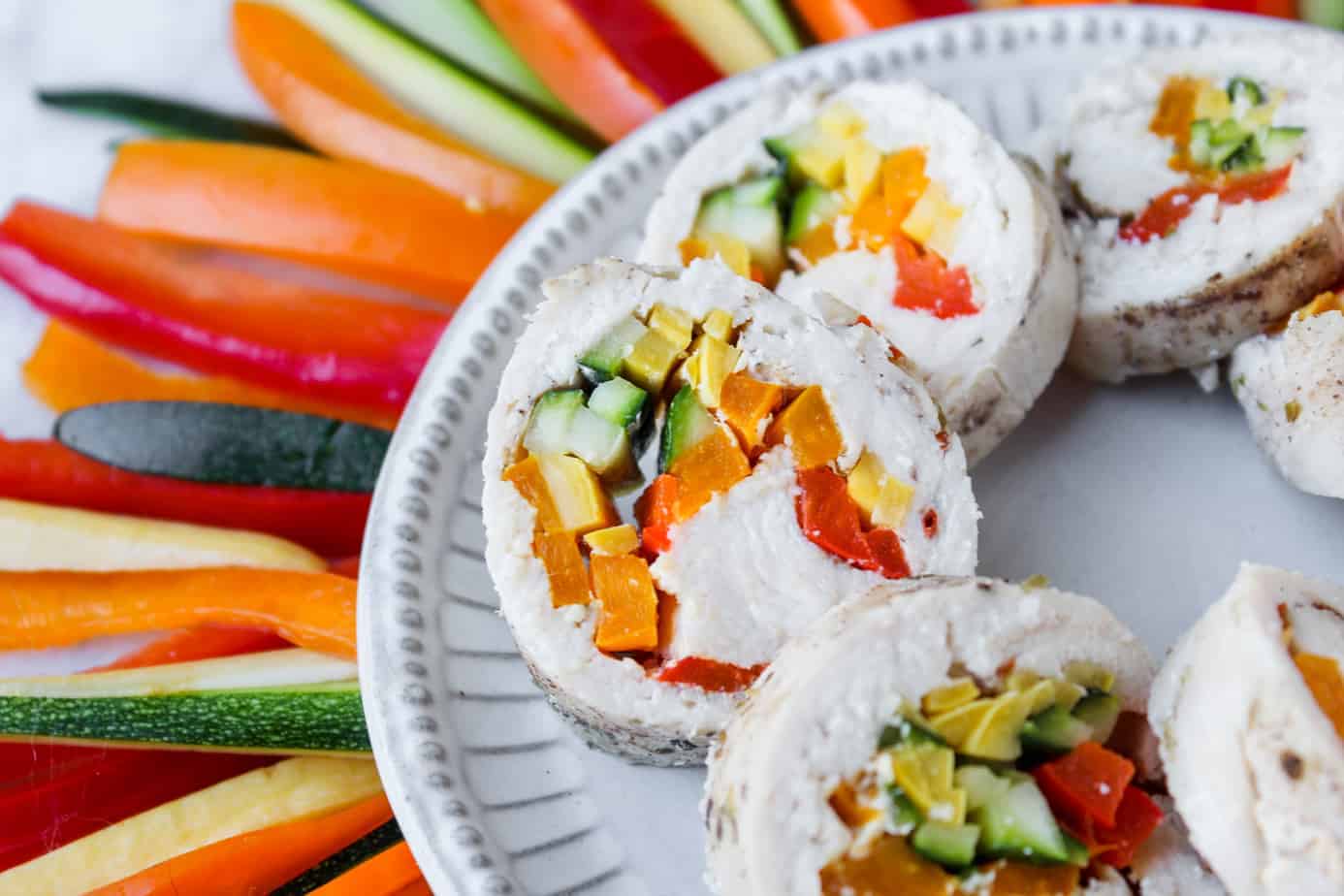 And while poaching seemed a little intimidating to me (it was my first time!), I was easily able to replicate Chef Ron's poached chicken tips and techniques in our kitchen at home and since I have this newfound kitchen confidence and "I'm the boss," I have to say my poached chicken rivaled Chef Ron's. Ok, almost rivaled Chef Ron's.
CCSC is offering two more cooking classes throughout July and you can find out more information and a listing of all National Culinary Arts Month events on CCSC's website or Facebook page. To support CCSC: make a donation, visit the Café and Bakery Monday through Friday; hire the Catering division for your next event; attend a cooking class; or book a Team Building or a Chef's Table Event.
PIN CHEF RON'S POACHED CHICKEN TO SAVE FOR LATER!