This shop has been compensated by Collective Bias, Inc. and its advertiser. All opinions are mine alone. #KickinItWithKikkoman #CollectiveBias 
Savor the last bits of summer with a new take on grilled cheese. Grilled brie with strawberries and soy balsamic glaze is an easy, elevated appetizer, perfect for your upcoming Labor Day celebration!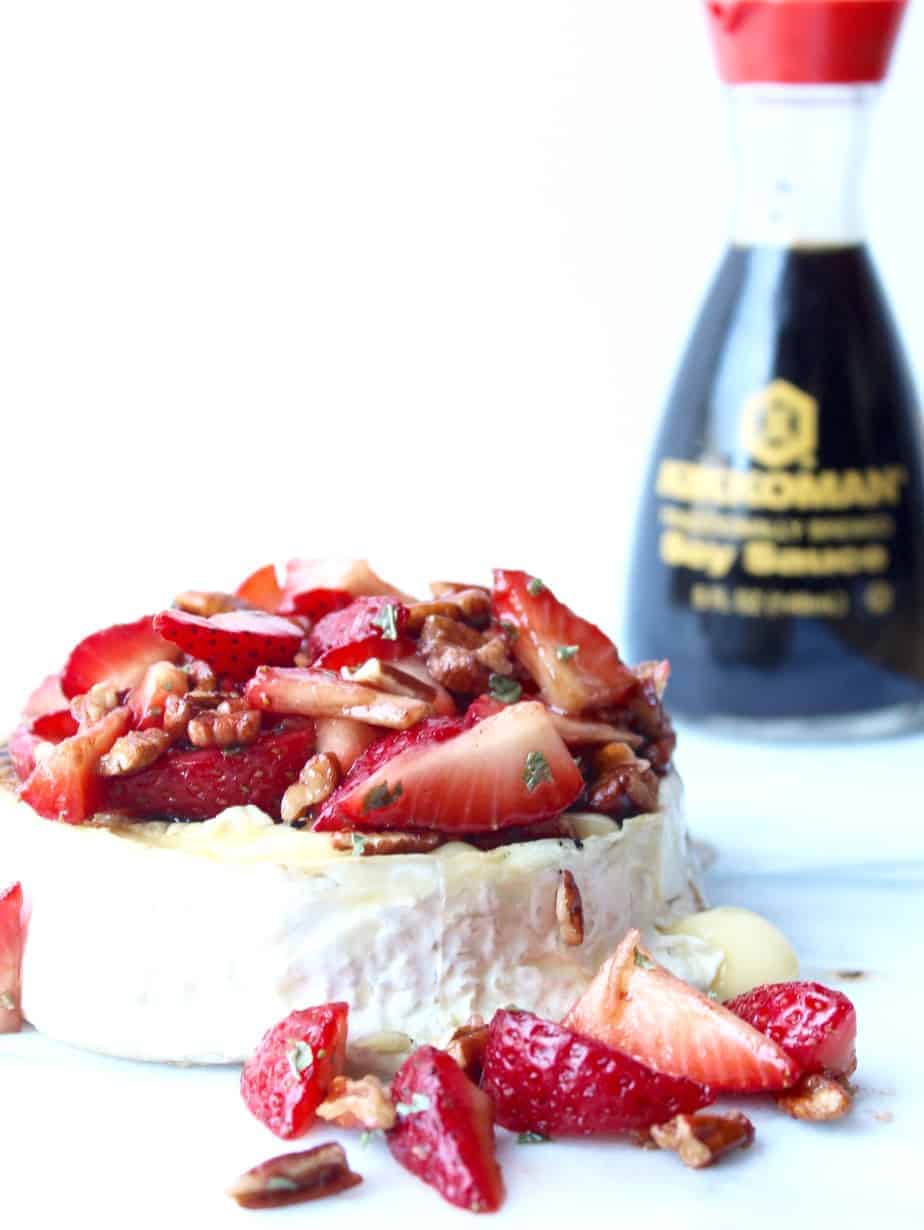 Is it me, or has summer flown by? It feels like just yesterday we were headed to a Memorial Day cookout and then ooh-ing and ahh-ing at the fireworks on the Fourth of July. How is Labor Day knocking at the door?
Labor Day traditionally signals that summer is coming to a close; the pool closes and kids are going back to school which makes me feel like our summer days are numbered.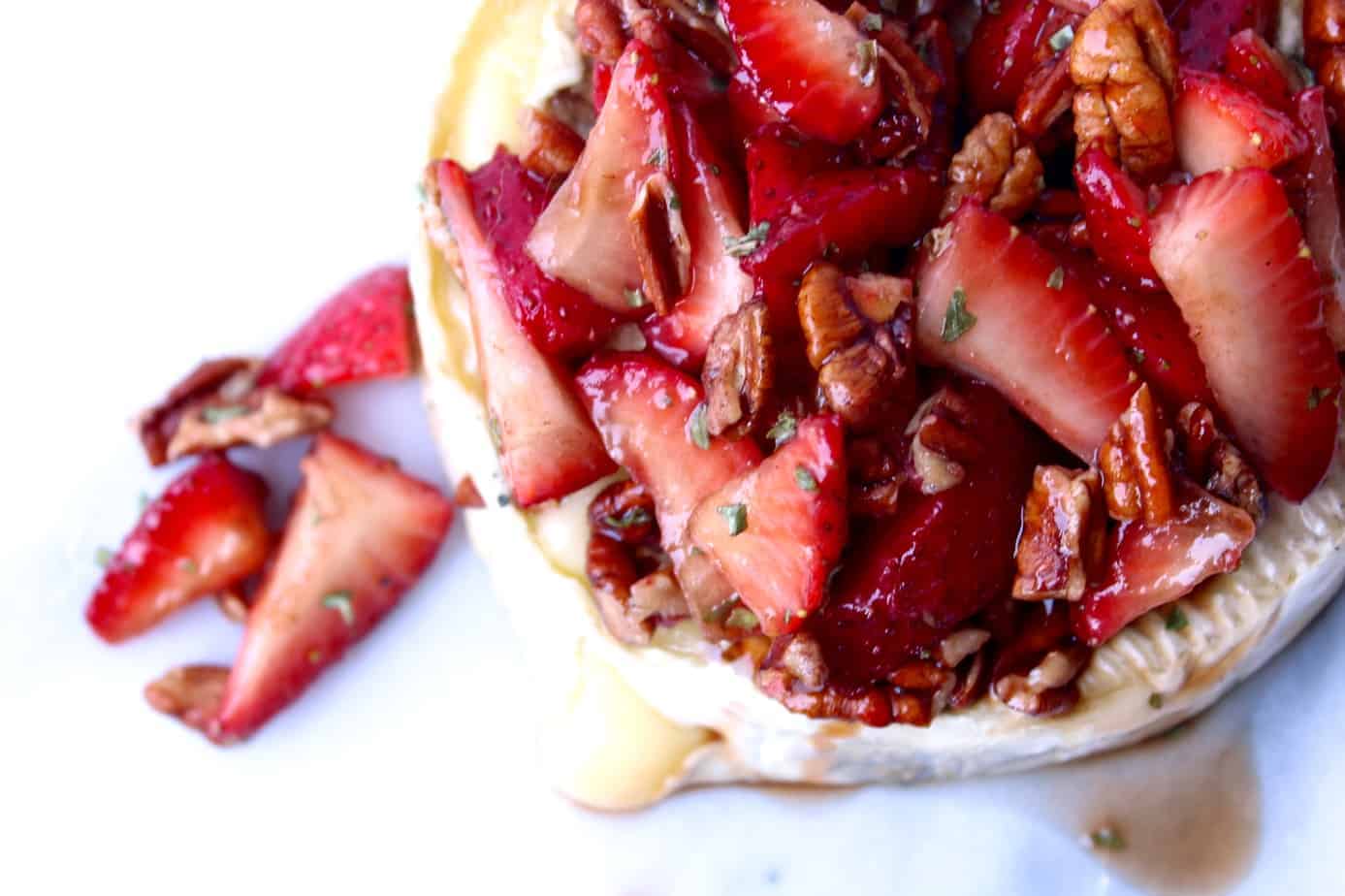 Well, I am not quite ready to call it quits on summer and start the transition to fall. I'm still planning on soaking in as many sunshiney, summery days as I can. And lucky for me, the official end of summer isn't until September 21, plus here in Charlotte, the weather doesn't start to get colder until mid-October, so I've got a few more weeks of summer mode. In fact, I am so not ready for fall over here that we are heading to the beach on Wednesday to spend a long Labor Day weekend with my family.
Our vacation will definitely include long, lazy days in the sun, sand, and surf, and you can guarantee we will fire up the grill more than once when dinner time rolls around. So what's on the menu for our beachy Labor Day celebration, you ask? I'm sure it will be something traditional like brats, burgers, or steaks, plus an ode to summer in the form of an easy, cheesy, appetizer.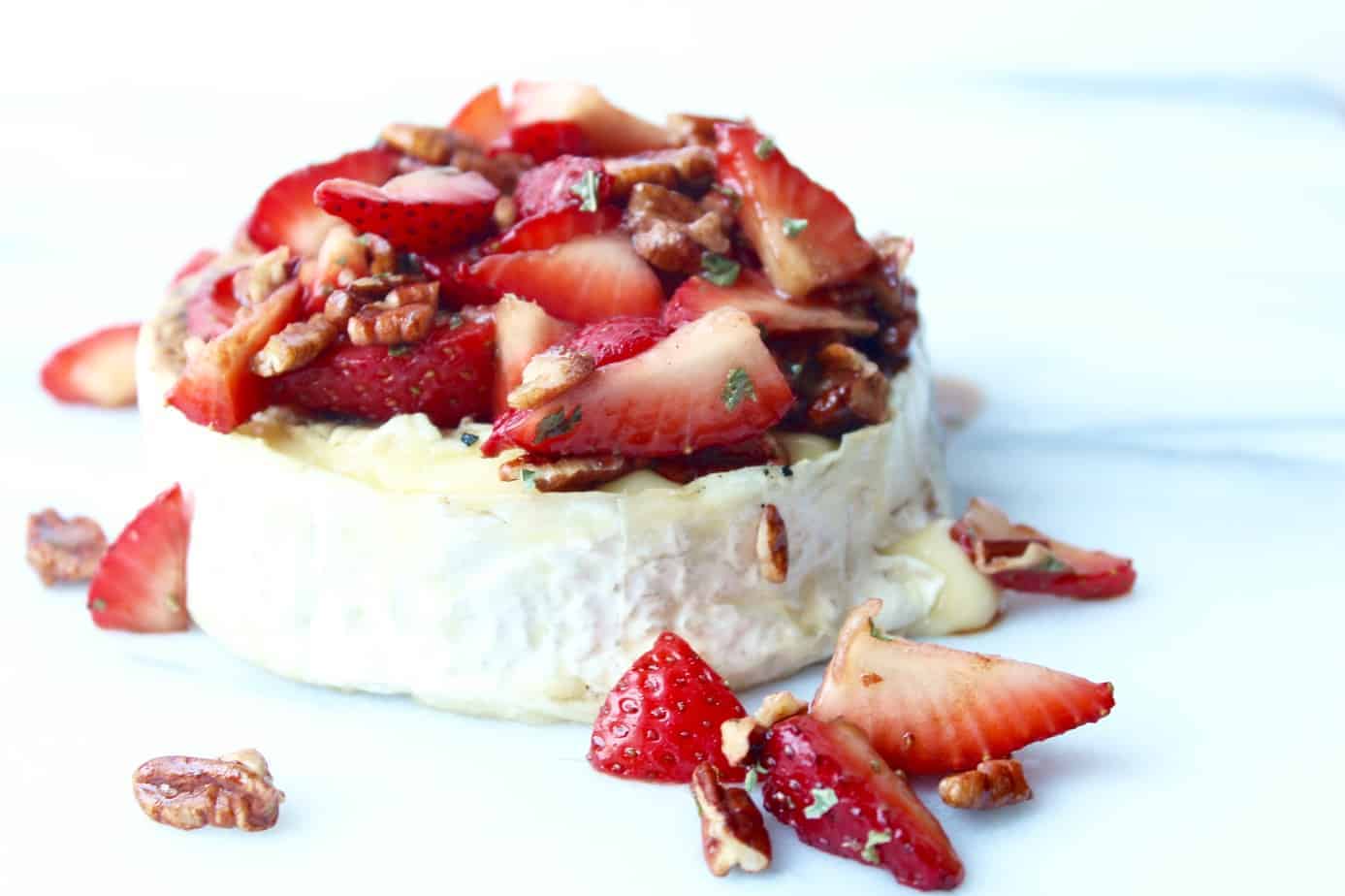 To me, nothing is more synonymous with summer than strawberries (ok, maybe peaches and watermelon are up there too). And of course, grilling. So when cooking up a recipe to celebrate summer, strawberries and the grill had to be involved. And of course, y'all already know how much I love cheese, so that's how we got to where we are now: grilled brie with strawberries and soy balsamic glaze.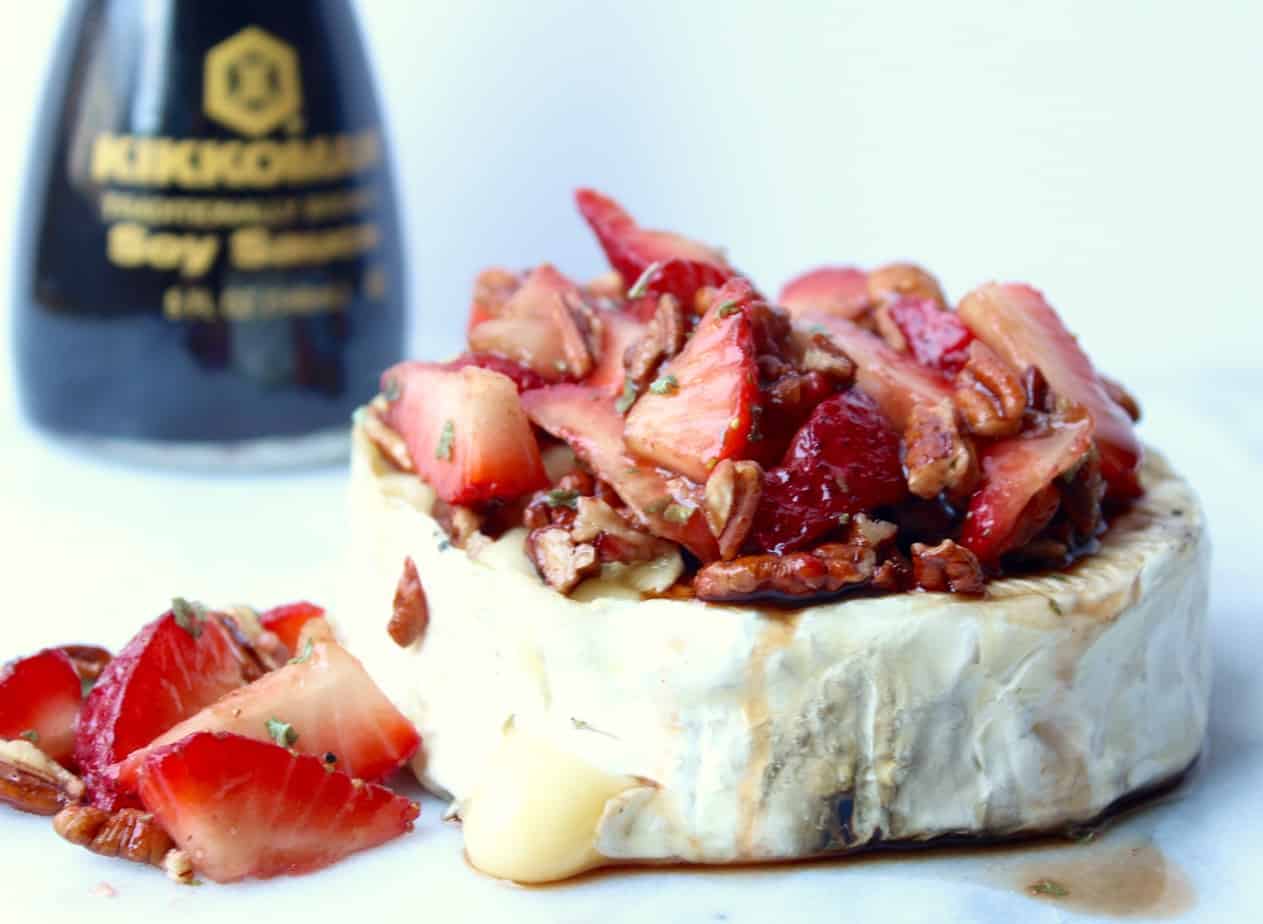 Grilled brie is such an elevated (but still really easy) appetizer that's perfect for your end of summer celebration. It's a spin on the classic baked brie (which is super popular during the holidays) with an added summer flair (a delicious seasonal topping, which is taken to the next level with a homemade soy balsamic glaze. With just eight ingredients, you can throw it together in no time and it still packs a ton of summer flavor.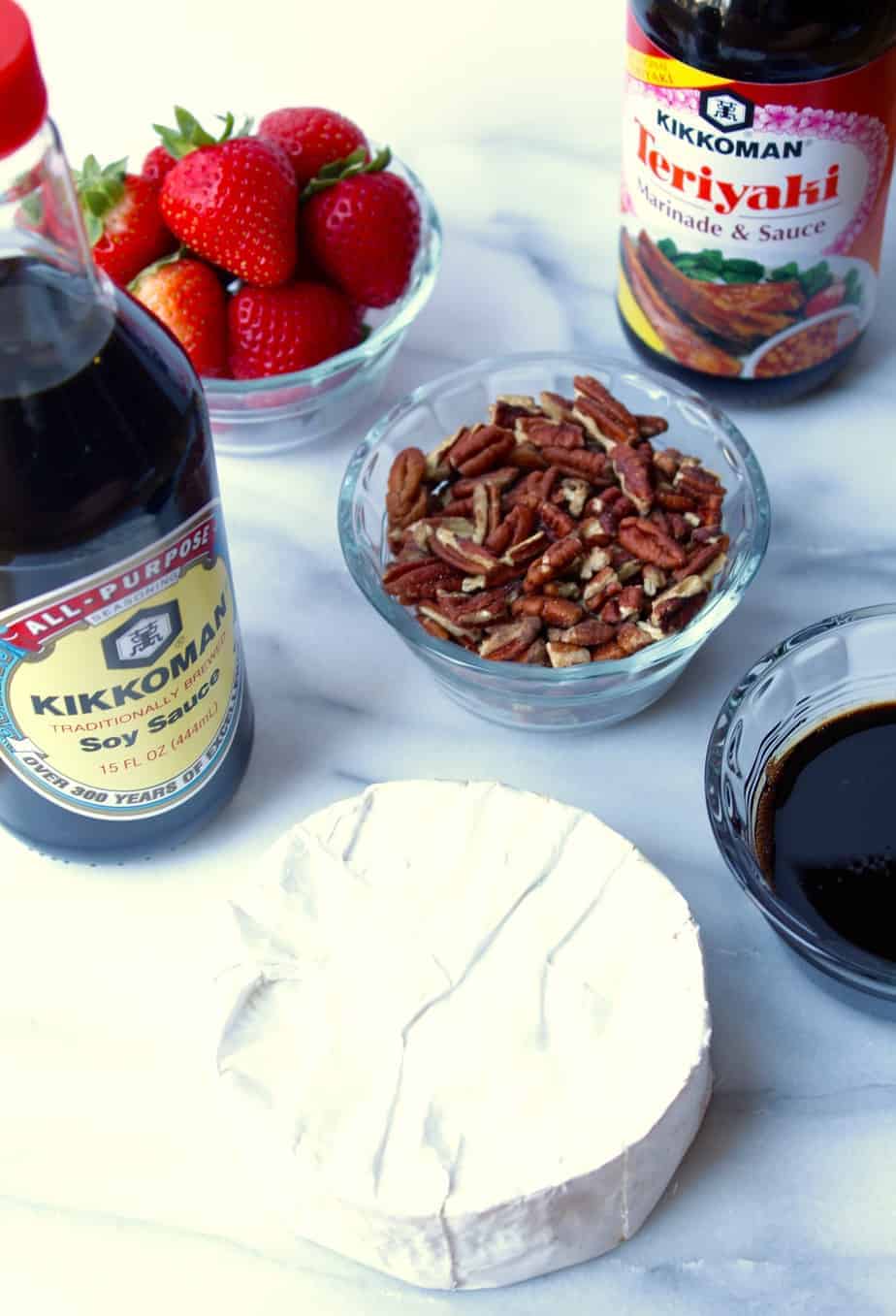 Make the glaze first so it has some time to cook and cool while you get everything else in order. The glaze just uses four ingredients: balsamic vinegar, brown sugar, honey and Kikkoman® Soy Sauce. Kikkoman® Soy Sauce is actually a staple in our pantry (I recently picked up two bottles of Kikkoman® Soy Sauce as well as a bottle of Kikkoman® Teriyaki Marinade at the Wal-Mart down the street).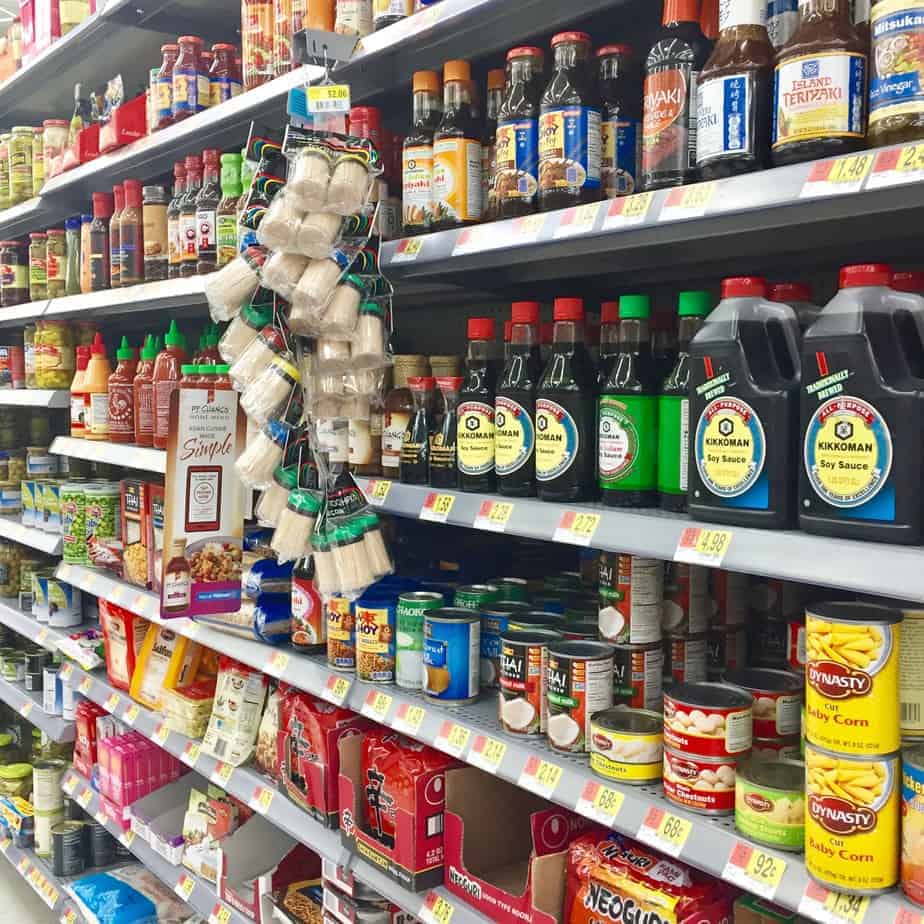 I like to always have a bottle of Kikkoman® Soy Sauce on hand because super versatile and we use it in all sorts of recipes, not just for Asian inspired dishes (in fact, KikkomanUSA.com has easy gateway recipes so that home-cooks can enjoy flavor and flair any night of the week). In this grilled brie, the Kikkoman® Soy Sauce enhances the flavor of the glaze and balances the sweetness of the strawberries, giving you a well rounded, sweet and savory appetizer.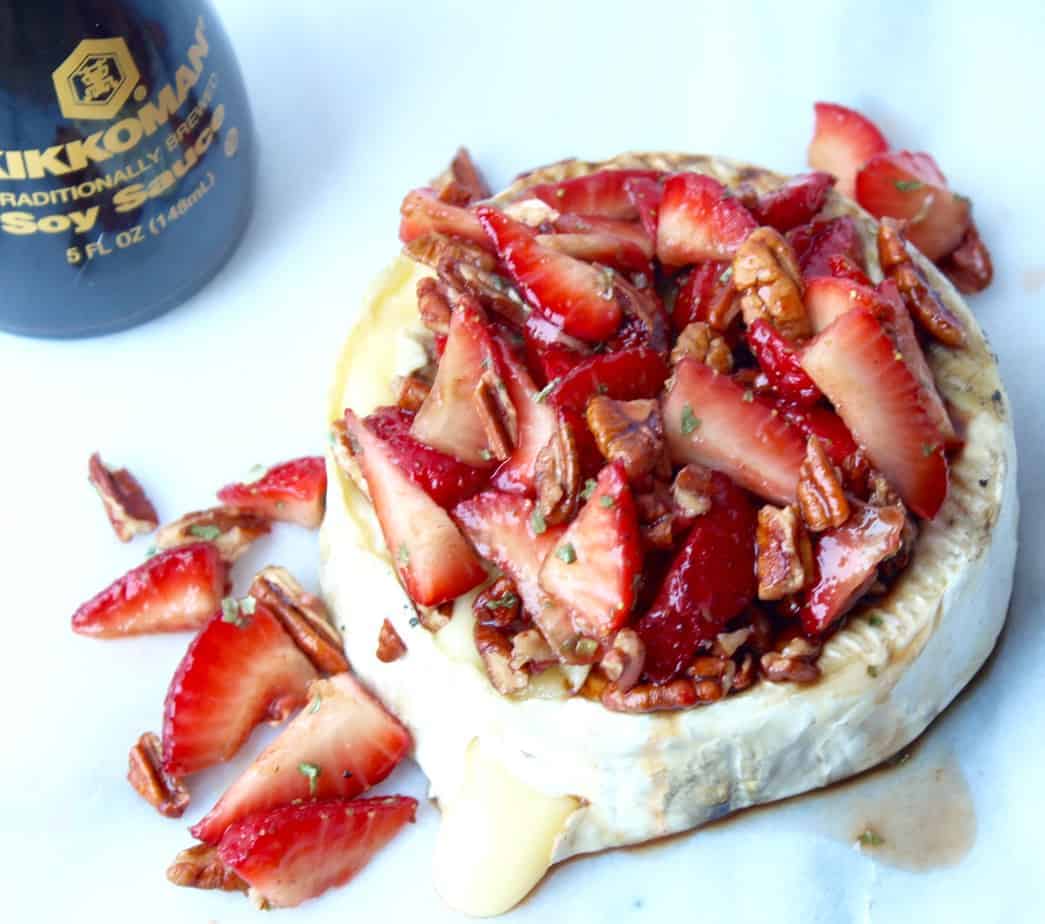 Combine the glaze ingredients and let them bubble on the stove until they reduce. In the meantime, slice the strawberries, chop the pecans, and combine them in a bowl. Once the soy balsamic glaze cools, stir in about a quarter cup. And a few sprinkles of fresh or dried basil.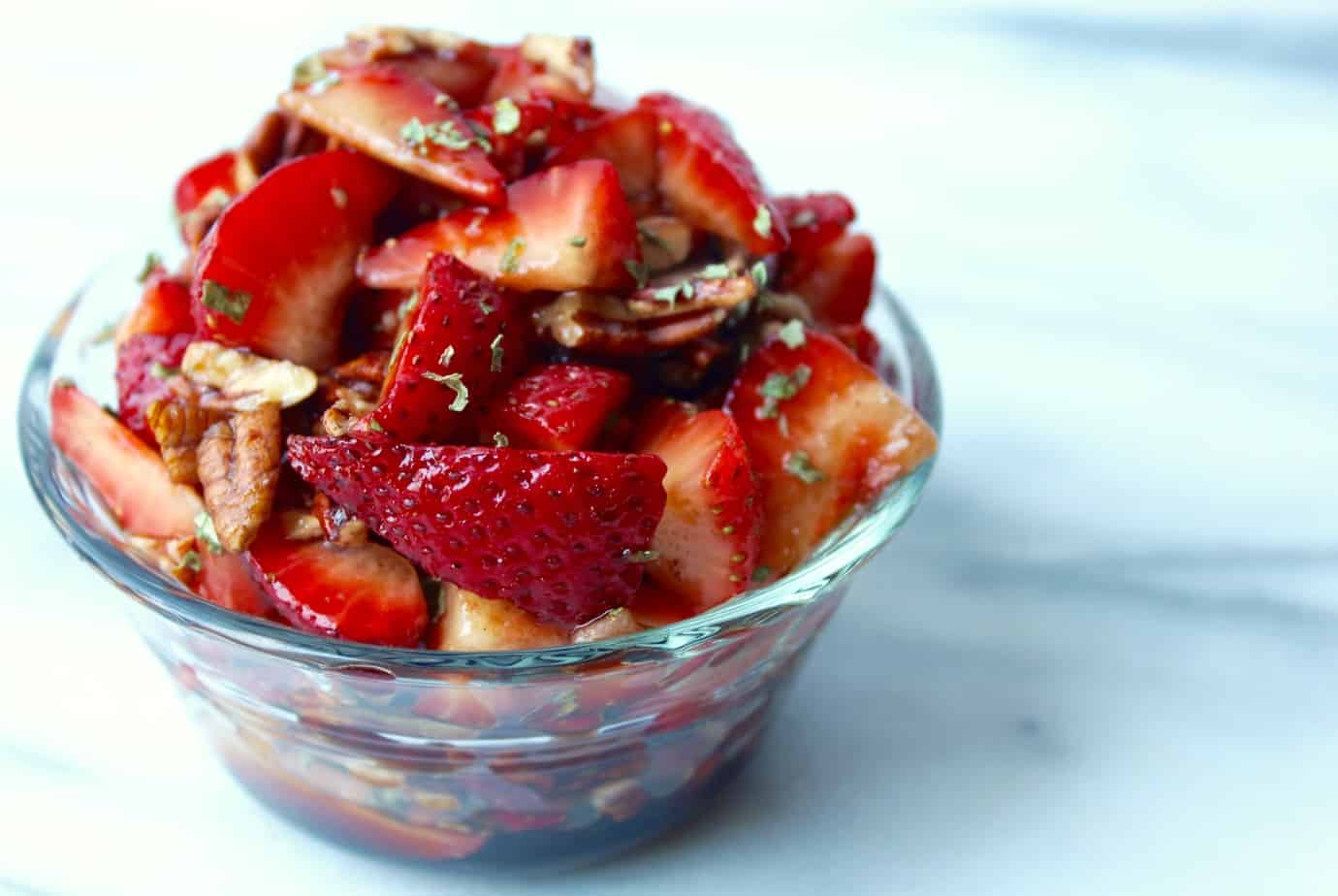 Heat up the grill and brush the cheese rind with melted butter or olive oil. Place it on the grill, and grill for about two minutes a side, or until the cheese is warm and soft (but not melting through the grill!).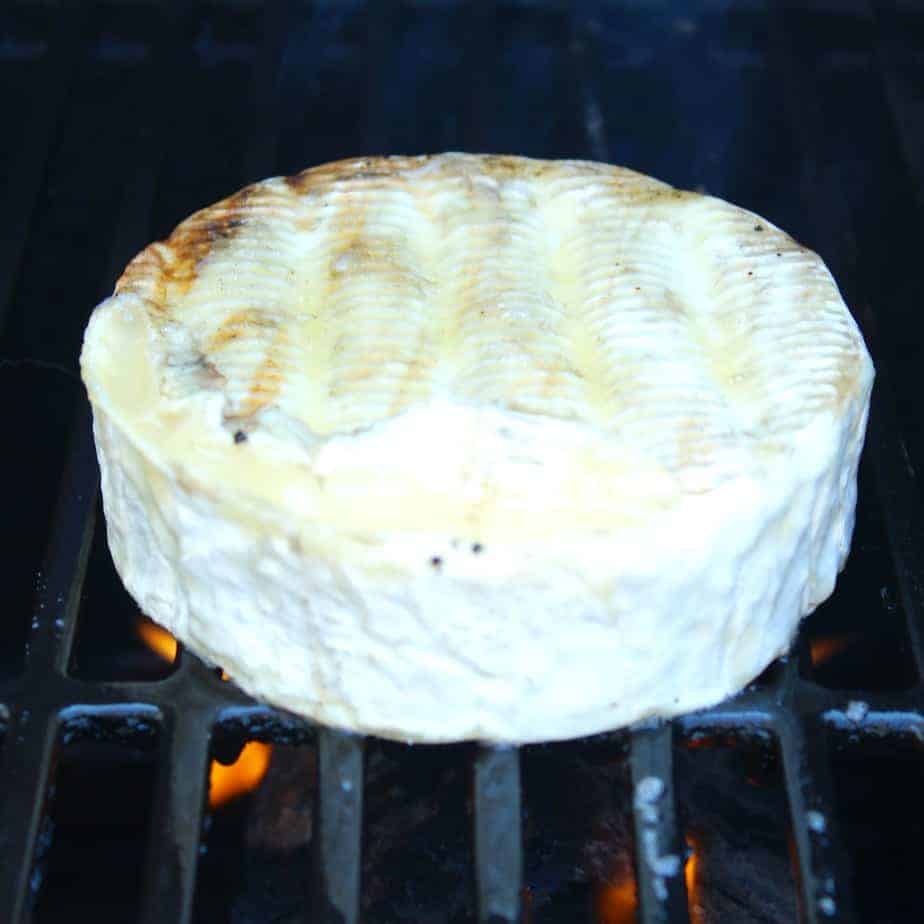 Voila! You've got grilled brie!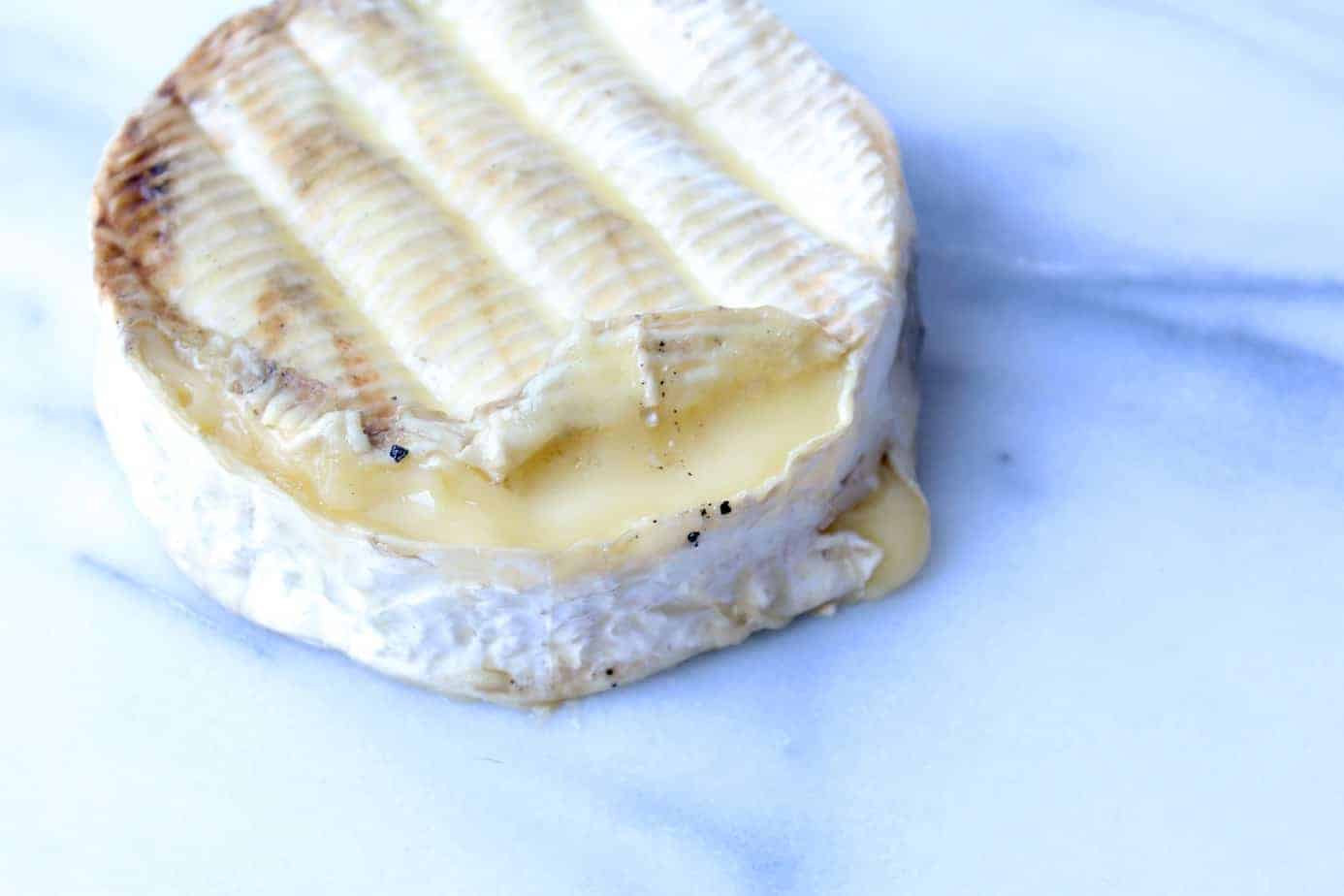 Top your grilled brie with the strawberry and soy balasmic glaze mixture. Now you have a fancy appetizer that takes basically no time that will impress everyone you meet, or at least impress the cheese lovers in your life.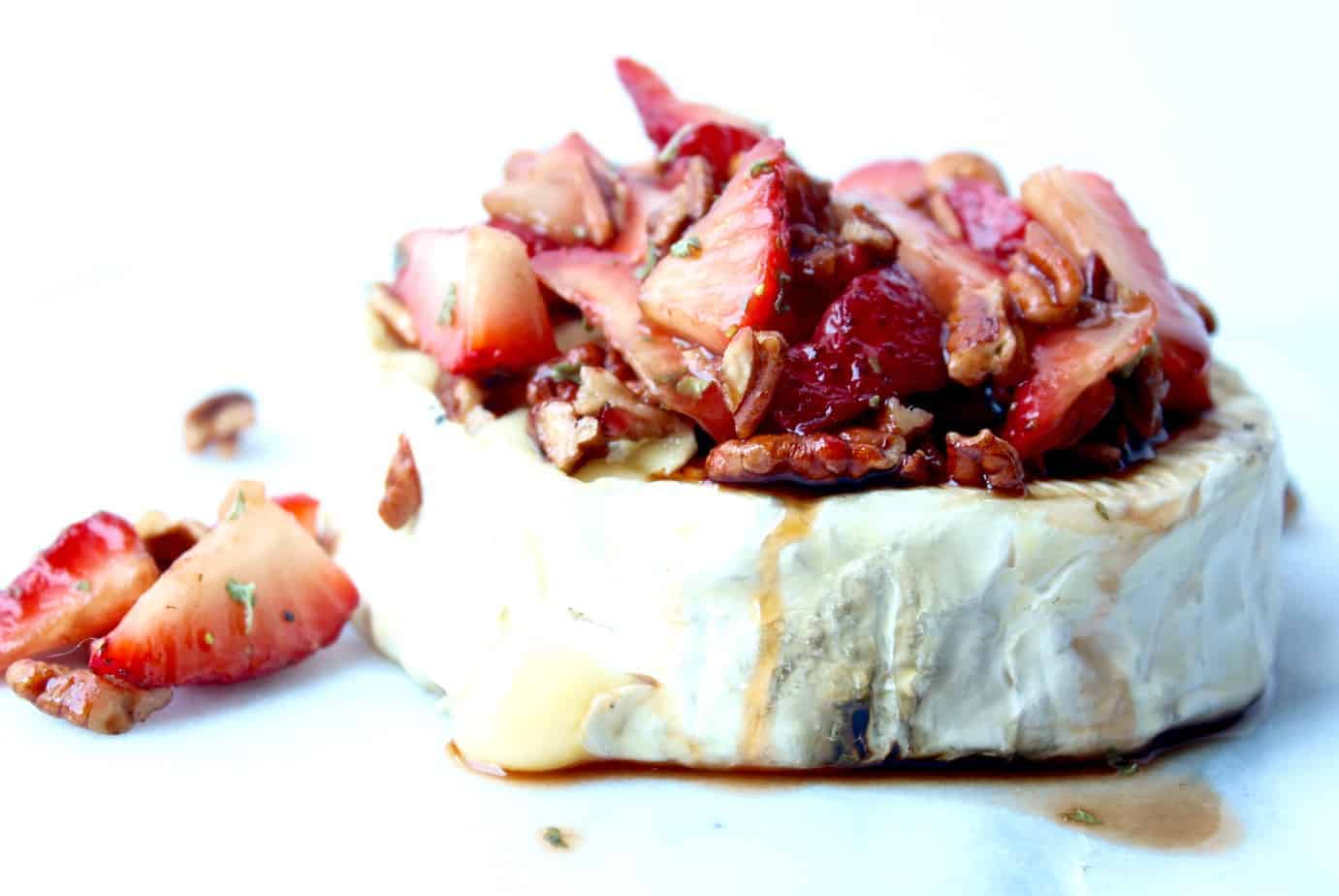 This grilled brie is definitely going into my regular party appetizer rotation; I feel like it is perfect for any sort of party or celebration including cook outs, football games, birthdays, book clubs, Sunday afternoons, you get the picture (plus, we've been known to use our grill all year round, so I may be making grilled brie in lieu of baked brie this holiday season). Plus, you can adjust the soy balsamic glaze recipe depending on the dietary restrictions of your guests; Kikkoman® Less Sodium Soy Sauce is perfect for folks who are looking to cut down on their sodium levels without sacrificing flavor, and Kikkoman® offers a variety of Gluten-Free products certified by the Gluten Intolerance Group too!
I see this soy balsamic glaze working really well with apples for fall…even if I am not quite ready for fall yet.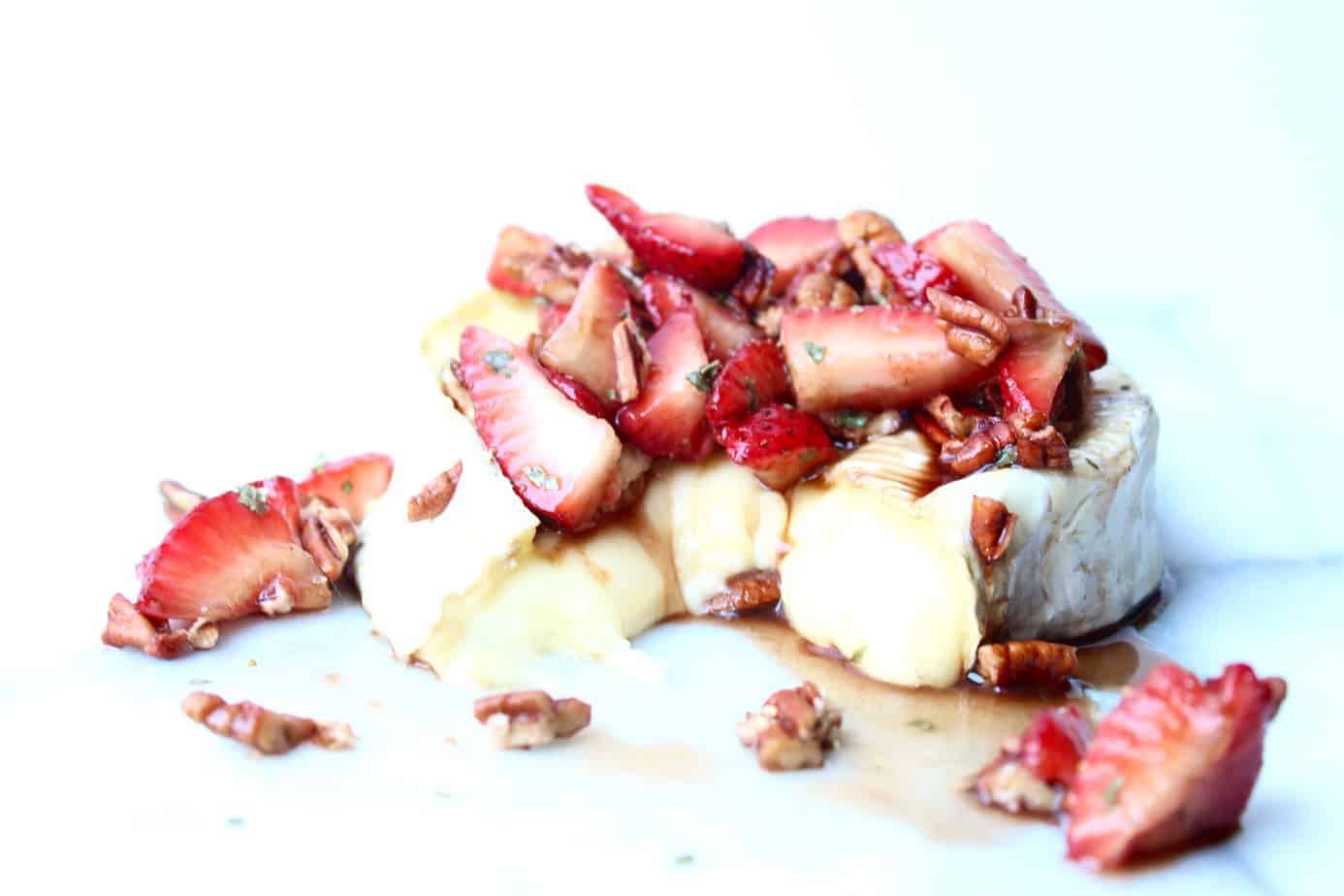 If you're looking for more summer grilling inspiration, click here. And for a discount on your next Kikkoman® product purchase, click here!
PIN GRILLED BRIE TO SAVE FOR LATER!