A nod to everyone's favorite summertime dessert (and one of my favorite movies, The Sandlot), this s'mores fondue gives you all the ooey gooey goodness of toasted marshmallows anytime you want it with just a few minutes in your oven.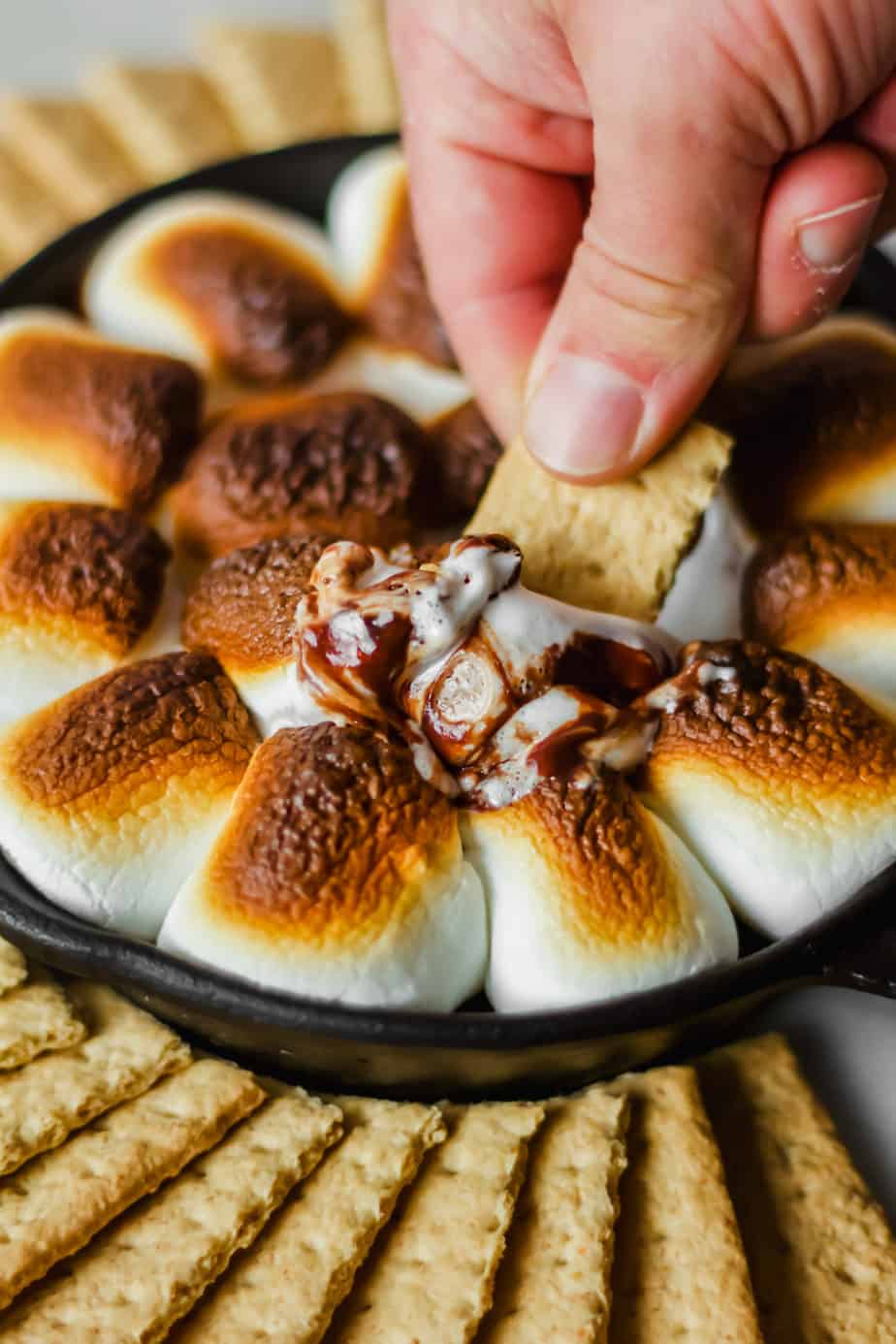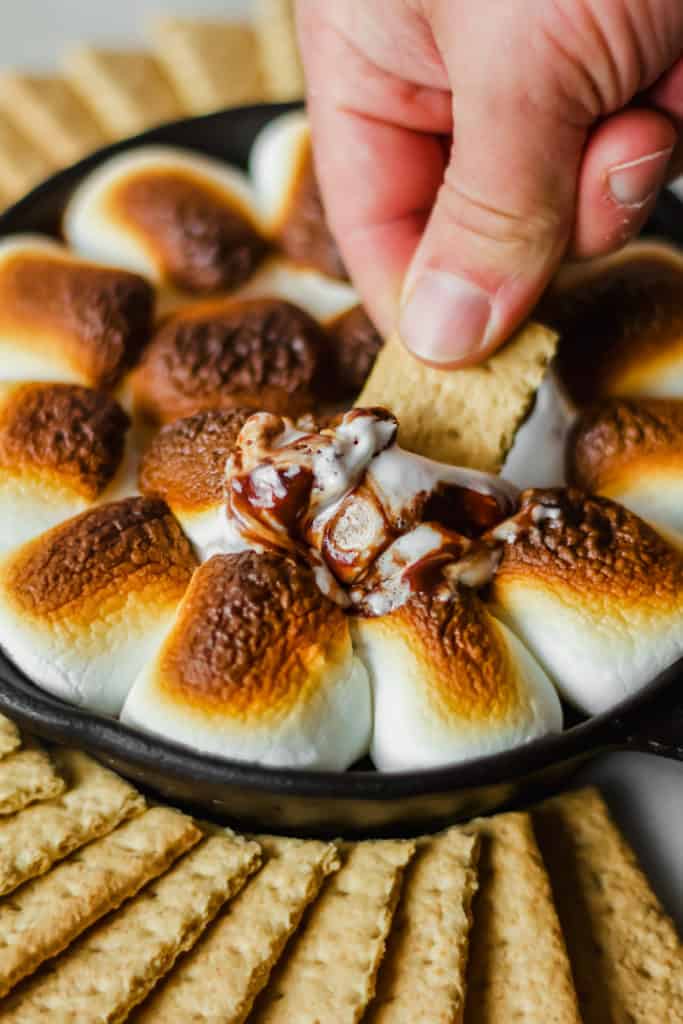 If you're looking for other summer cooking inspiration, grilled peach sundaes, grilled brie, beer boiled brats, watermelon frose, red, white and blue fruit salad and cantaloupe caprese summer salad are a few of my favorites!
Summer was made for s'mores.
"First you take the graham, you stick the chocolate on the graham. Then you roast the 'mallow. When the 'mallows flaming… you stick it on the chocolate. Then cover with the other end. Then you scarf. Kind of messy, but good!"
Life skills brought to you by Ham Porter.
The Sandlot is a cinematic masterpiece.
I still remember the first time I saw The Sandlot; I was eight or nice and we were on family vacation with my cousins at the beach (our family has been visiting the Outer Banks for over 30 years…and you know I have all the essentials in my Outer Banks Travel Guide).
My cousins talked up a big game, "This is the best movie, you HAVE to watch it."
I did, and while I was totally grossed out by the chewing tobacco at the carnival, my cousins were totally right.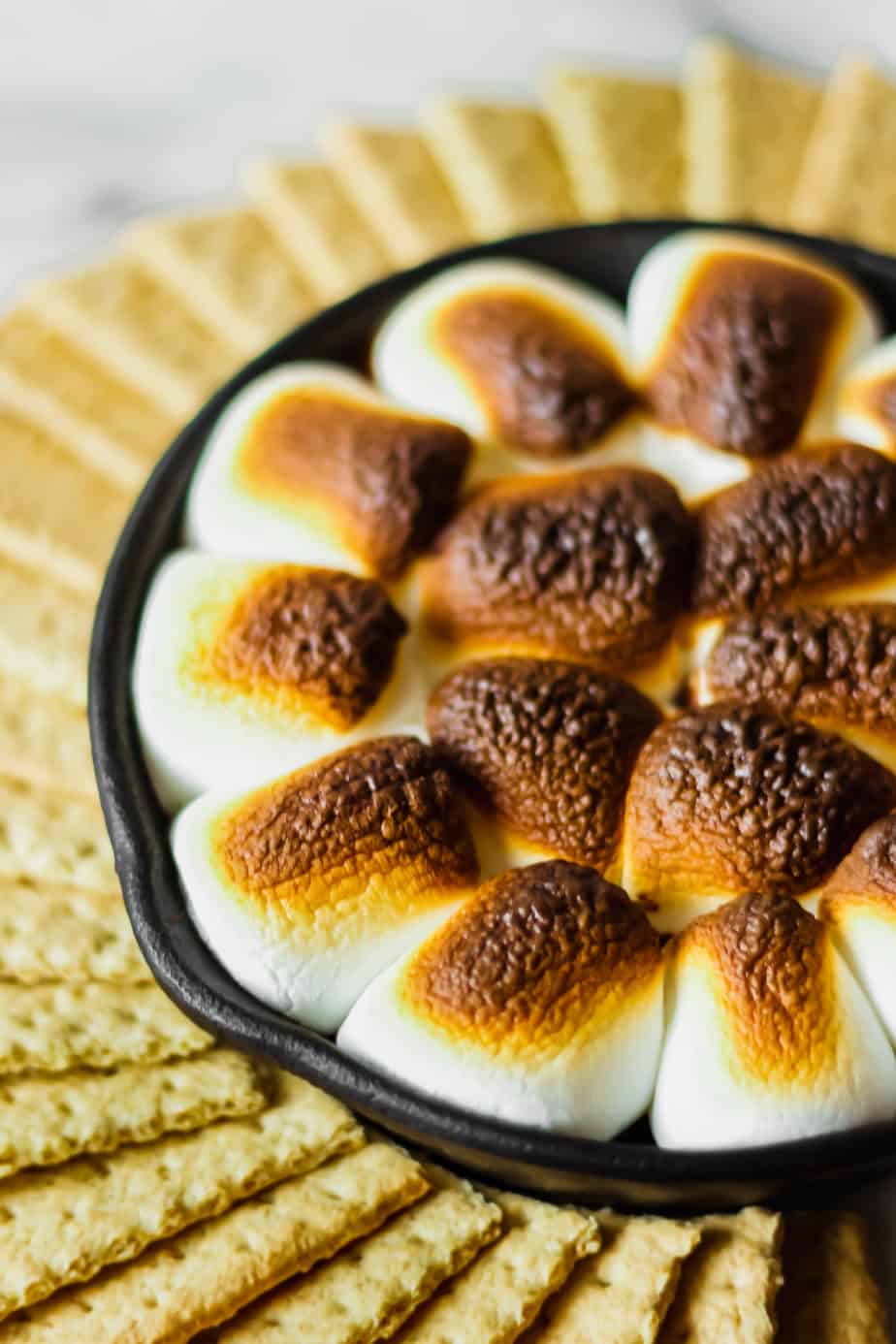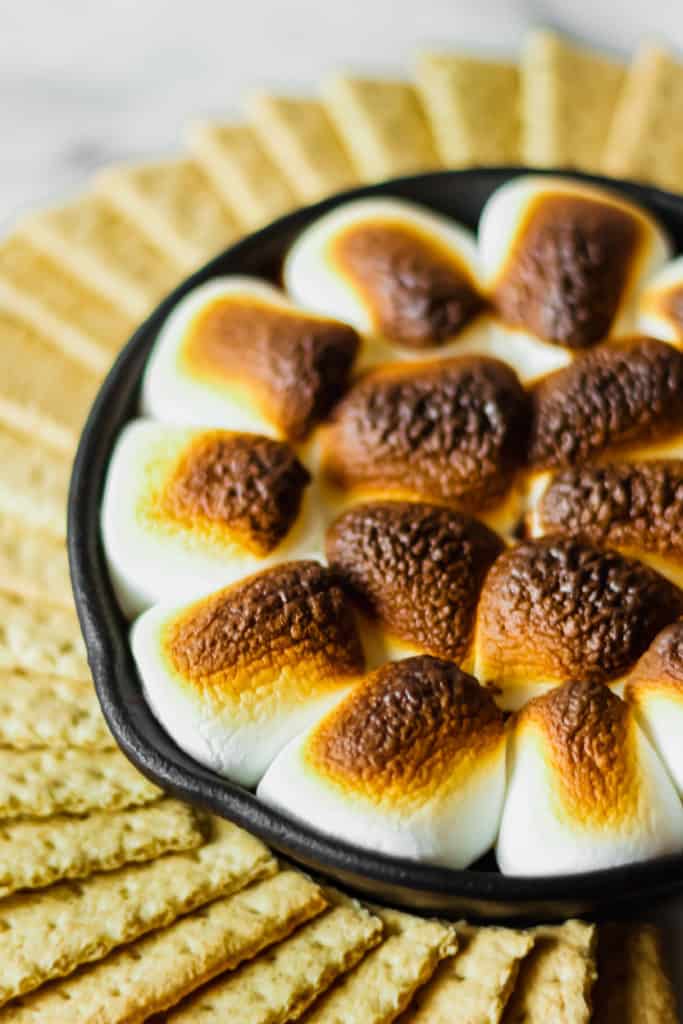 The Sandlot is great.
It's one of my favorite movies; there's the right amount of humor, drama and adventure (you cannot tell me that Benny the Jet Rodriguez running away from The Beast is not dramatic).
More importantly, The Sandlot perfectly encompasses summer.
In the span of 2 hours, they covers all of the most important summer activities: bike riding, days at the pool, carnivals, fireworks, backyard sleepovers, and s'mores.
S'mores are a classic summer treat.
Their ooey, gooey goodness go hand in hand with rising temperatures, longer days, afternoon thunderstorms and fireflies dotting the sky at dusk.
The hunt for the perfect stick, toasting a marshmallow just right (so the flames lick it but it doesn't get burned), melted chocolate and sticky fingers scream summer.
While s'mores are a must when we go camping (along with some camping cocktails), sometimes you just don't have the time or space for a big campfire at home.
Which is why I love this s'mores fondue recipe…no campfire necessary!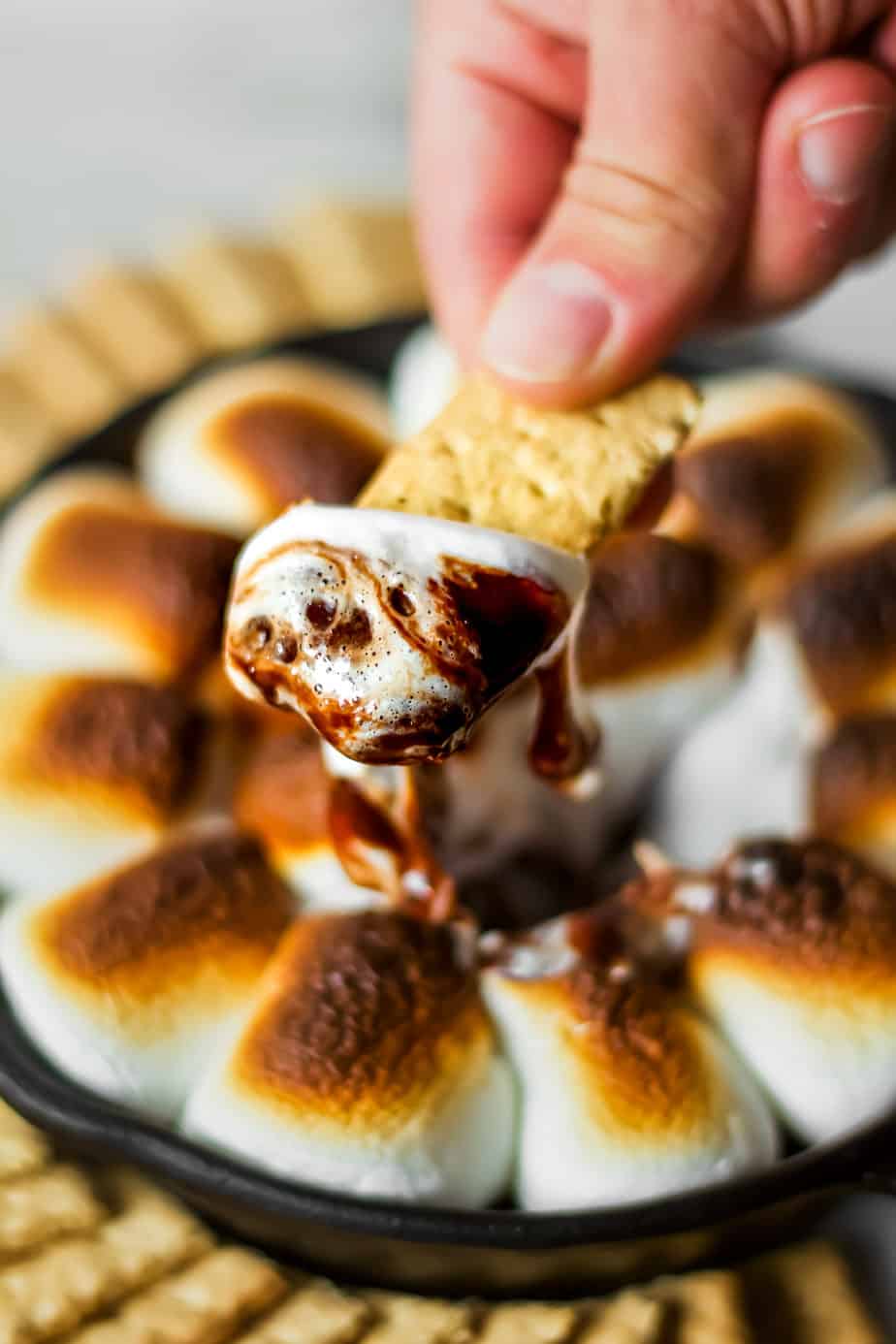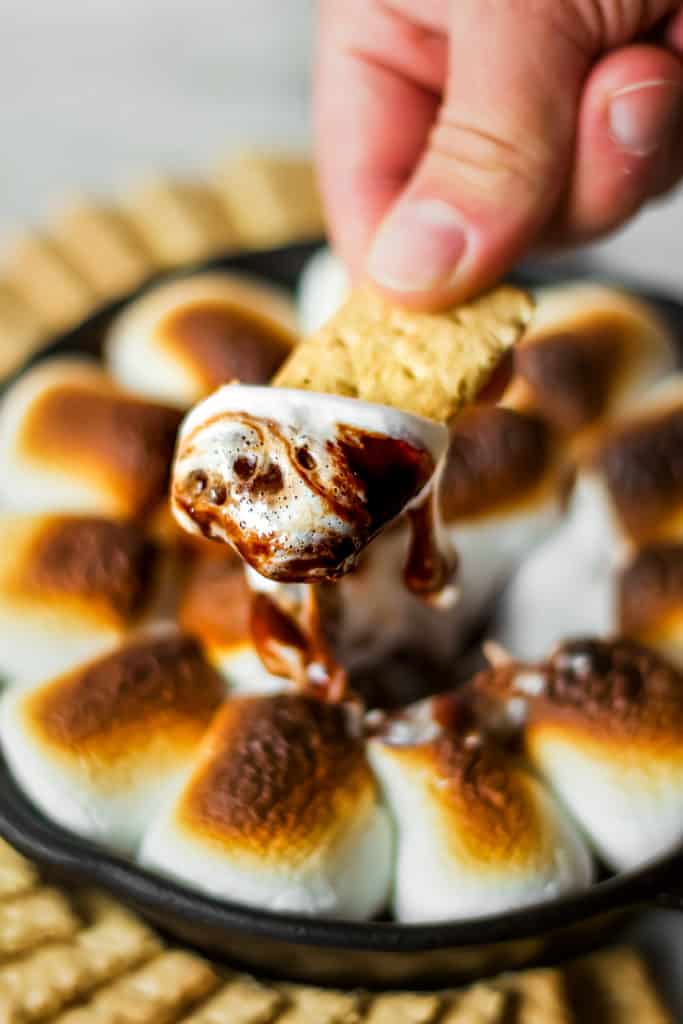 How to make S'mores Fondue
S'mores fondue is a quick, easy, delicious way to get the classic flavors of summer, sans campfire.
All you need are the traditional trilogy: graham crackers, marshmallows, and chocolate.
No fondue pot, no problem (but if you have one, s'mores fondue is a great excuse to dust it off and fire it up).
You'll start by using a double boiler (or creating your own with a sauce pan with water and a heat proof bowl nestled on top) to heat up some cream.
Slowly, gradually add chocolate, whisking consistently to the chocolate melts into the warm cream.
Then you'll add marshmallow fluff, take the chocolate mixture off the stove, and transfer it to an oven proof baking dish (I like to use a small cast iron skillet.)
Top with campfire marshmallows and then broil in the oven until the mallows are golden brown.
Don't forget graham crackers for dipping!
What to dip in chocolate fondue:
Mostly anything is perfect for dipping into s'mores fondue.
The obvious answer is of course graham crackers, which would stick to a true flavor profile of traditional s'mores. You can also keep it traditional by adding in some marshmallows for dipping, because honestly, there is no such thing as too many marshmallows.
But fondue dippers don't stop with graham crackers! Pair your s'mores fondue with:
fruit like strawberries, bananas, raspberries, apples and pineapple
some pre-baked treats like chocolate chip cookies, pound cake, cheesecake pieces, donut holes, brownie bites, or Rice Krispie treats
salty snacks like pretzels or potato chips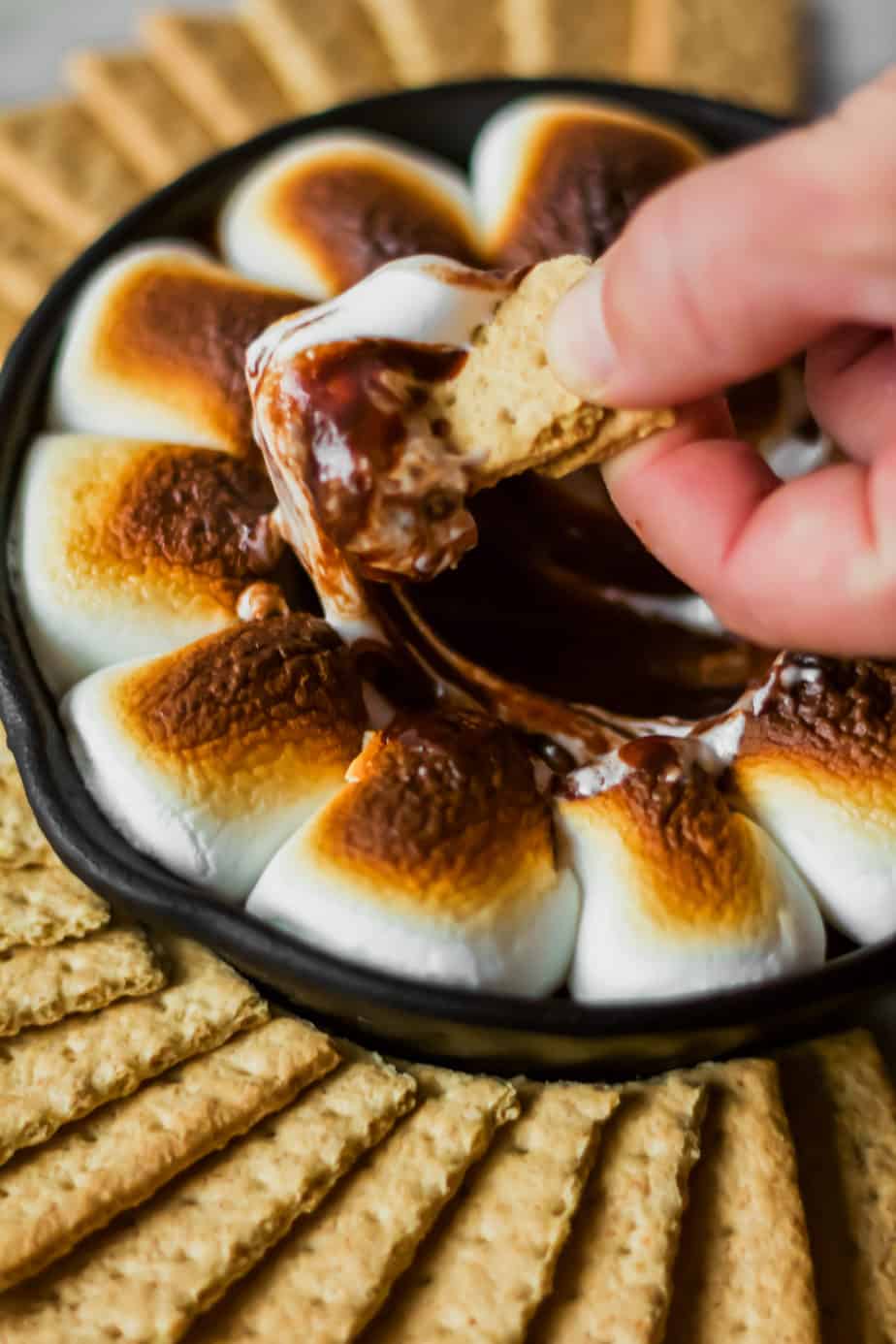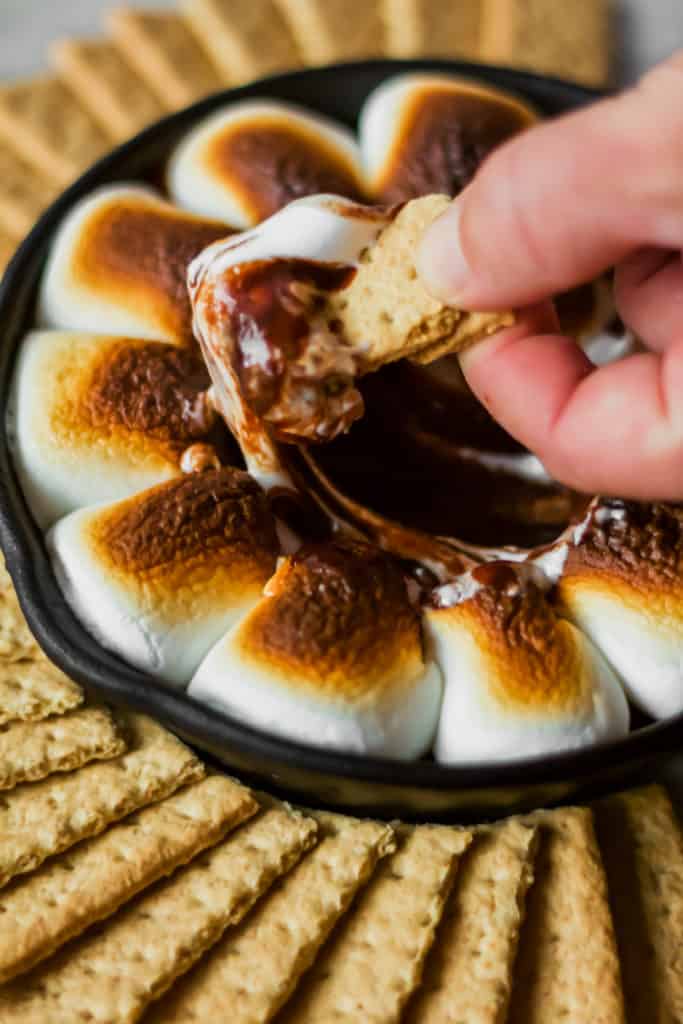 A few final fondue tips:
Fondues can be made ahead of time…so if you are making the s'mores dip for a party make it in advance and then just keep it warm in a slow cooker or fondue pot until you're ready to serve.
The standard serving size for chocolate or dessert fondue is about 2 tablespoons to 1/4 cup per person.
If you're looking for other delicious and easy fondue recipes, make sure to pick up a copy of my cookbook, Stunning Spreads, to add to your cookbook collection today!
Stunning Spreads features over 75 recipes for easy entertaining and has an entire chapter dedicated to easy, stress free sweet and savory fondue recipes.
The best part about s'mores fondue (I know, there can't be anything better than melted chocolate and marshmallows, but wait) is that s'mores fondue takes less than 10 minutes.
That's right. In less than 10 minutes you can enjoy your s'mores in fondue form. Perfect for a quick weeknight dessert, a summer party, date night, family fun night, or just because you want s'more.
I think the Great Hambino would love s'mores fondue.