This Salted Caramel Apple Pie features my favorite fall and winter flavors and a homemade cinnamon plantain crisp crust, making this sweet treat perfect for your next holiday gathering or a cozy night at home. This post is sponsored by Artisan Tropic, all opinions are my own.



Last week, my little sister, Katie, moved to Hawaii.
My brother-in-law is in the Navy and was reassigned (I'm sure there is a more official military term for this, sorry Alex) so they will be soaking up the sun, sand and surf as residents of the Aloha State for the next three years. Rough life, right?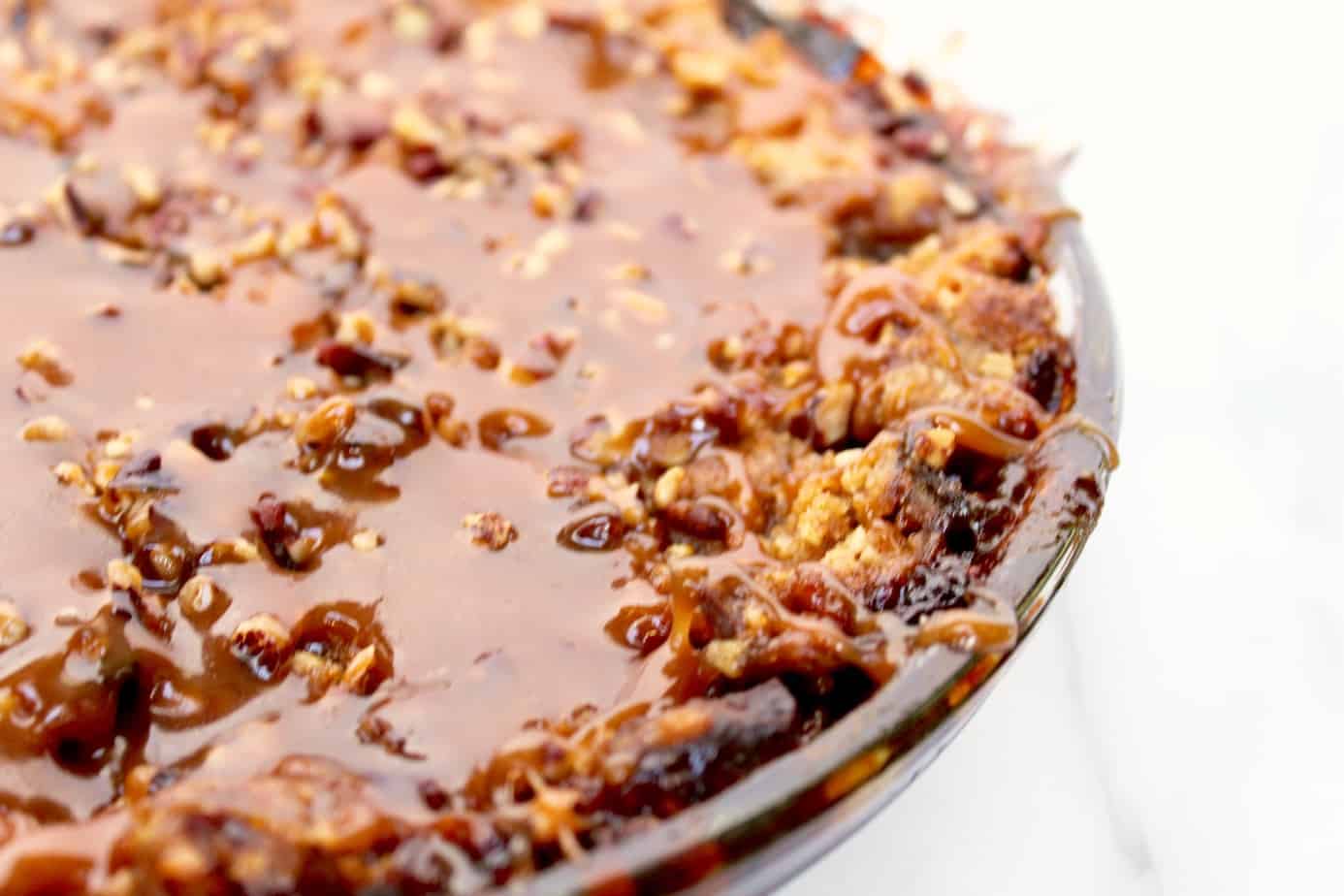 Katie is the resident baker in our family. Since I can remember, she's loved to whip up something sweet in the kitchen. Her cookies, cakes, and crisps are all delicious, but her specialty is definitely pies. For both Thanksgiving and Christmas, we get to indulge in at least two different flavors of Katie's pies (sometimes three, because you know, you need three pies for four to six people). She always makes my dad's favorite (pecan) for his birthday, and for her wedding last spring, she made all of the pies for the dessert bar at her reception. My mom's kitchen was pie headquarters and we churned out a hundred mini cherry and pecan pies; so basically we are mini pie making machines.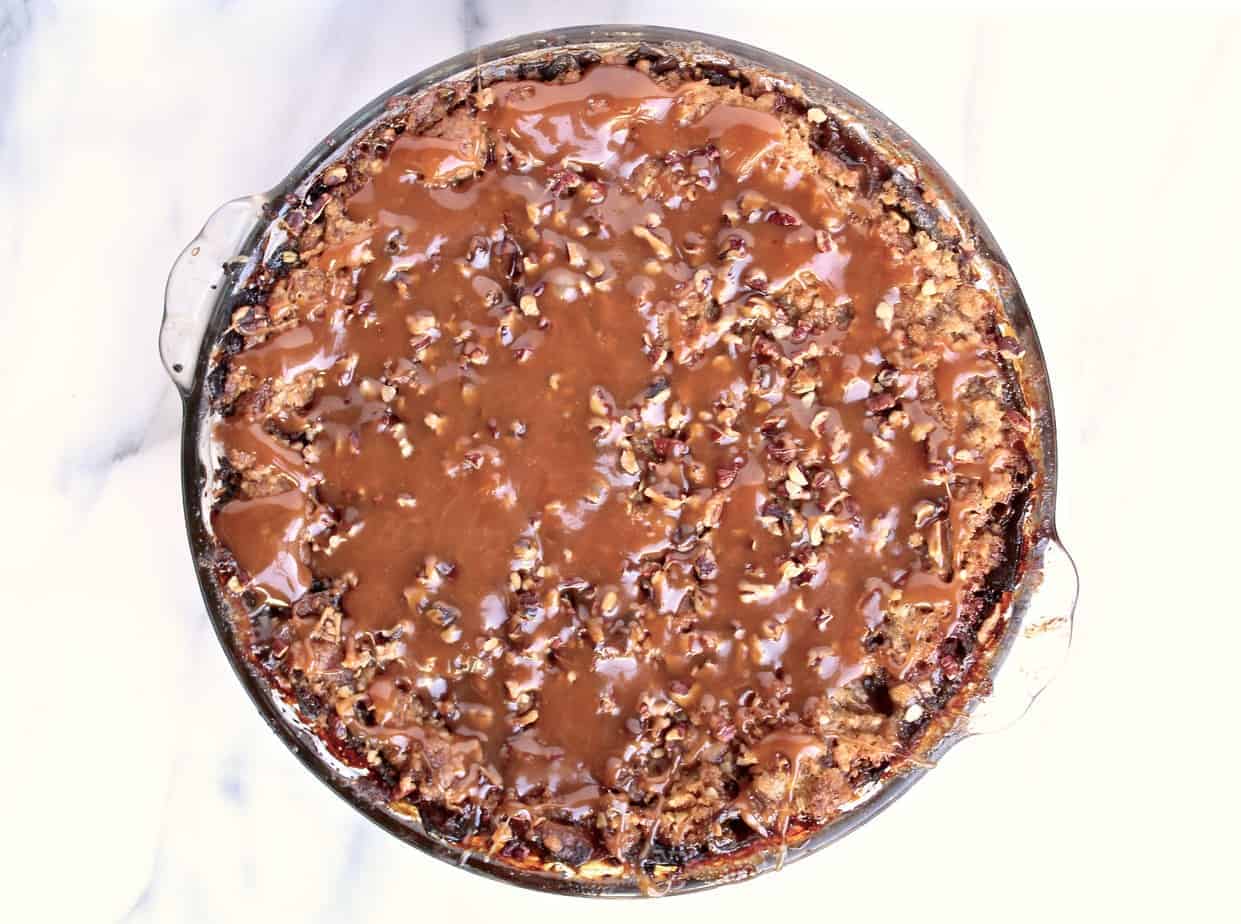 And while Katie makes a mean cherry pie and whips up merigune like it's nobody's business, me, not so much. Katie was making her own pie crusts at like the age of fifteen (or maybe earlier, I did not fact check before writing this post, sorry Katie!). On the other hand, the first time I had to cook for myself was at the ripe old age of 22, and my mom sent me off to law school with a recipe box. In this recipe box, among family favorites like her Lost River Chili, Aunt Julie's Pepperoni Bread, and Grandma Vera's Sugar Cookies, she also had to include a recipe for "easy stove top rice," which spoiler, is not hard (seriously it's rice and water and the recipe tells me how to boil it and then turn the burner to low). So while my teenage sister was making pie crusts from scratch, I was making my mom write me instructions on how to boil rice and water so I wouldn't screw it up.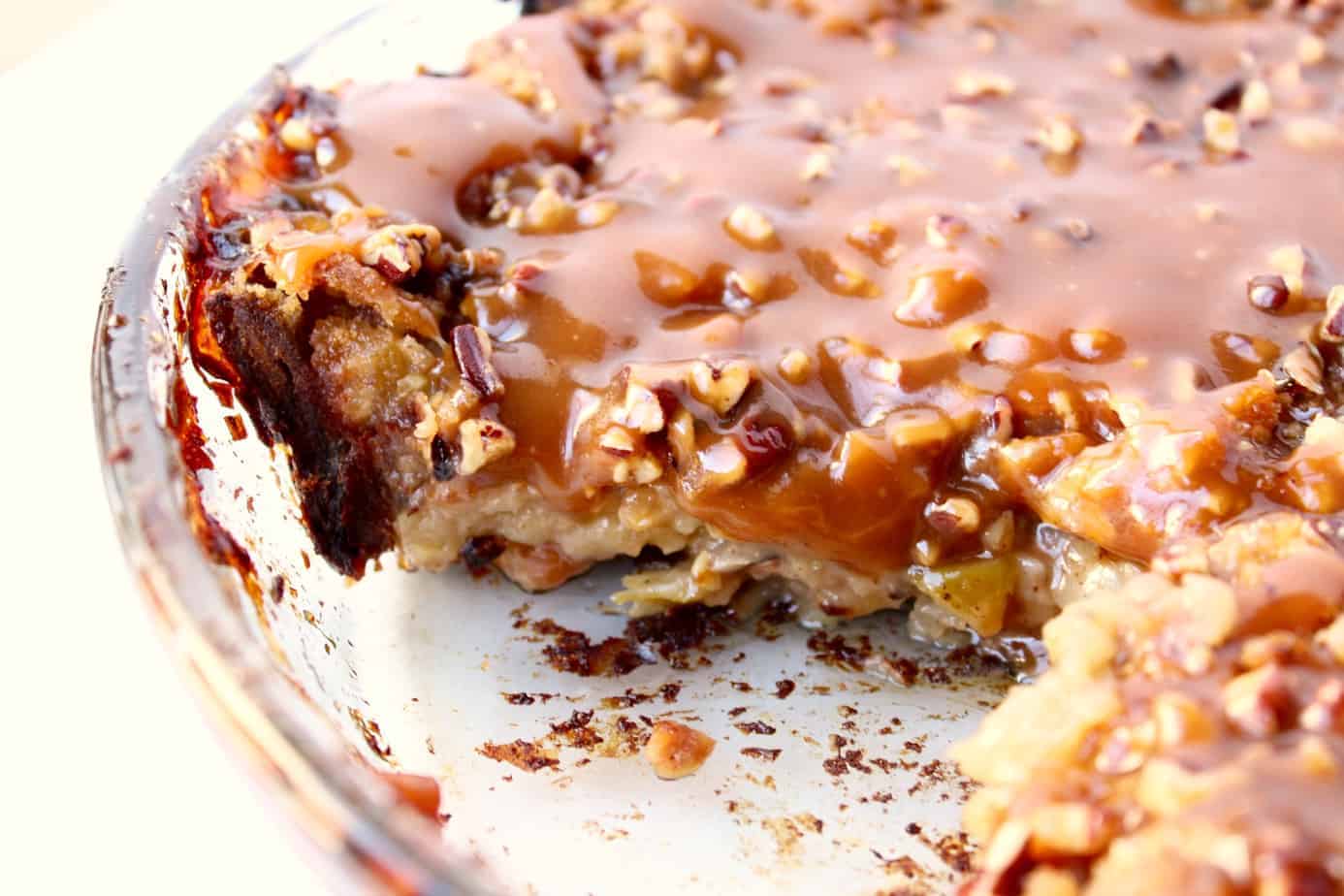 So I had two big feats this week. I made dinner on Monday night (which was delicious by the way) and made rice as a side without using my recipe card and without burning it. Don't worry, that's just one feat. My other: I channeled Katie and whipped up (so nonchalant over here) a salted caramel apple pie. PS: it was also my first time making caramel sauce from scratch and I did not burn it (praise hands) so that was also probably a feat (there were some cheers) so three feats. It was a big week.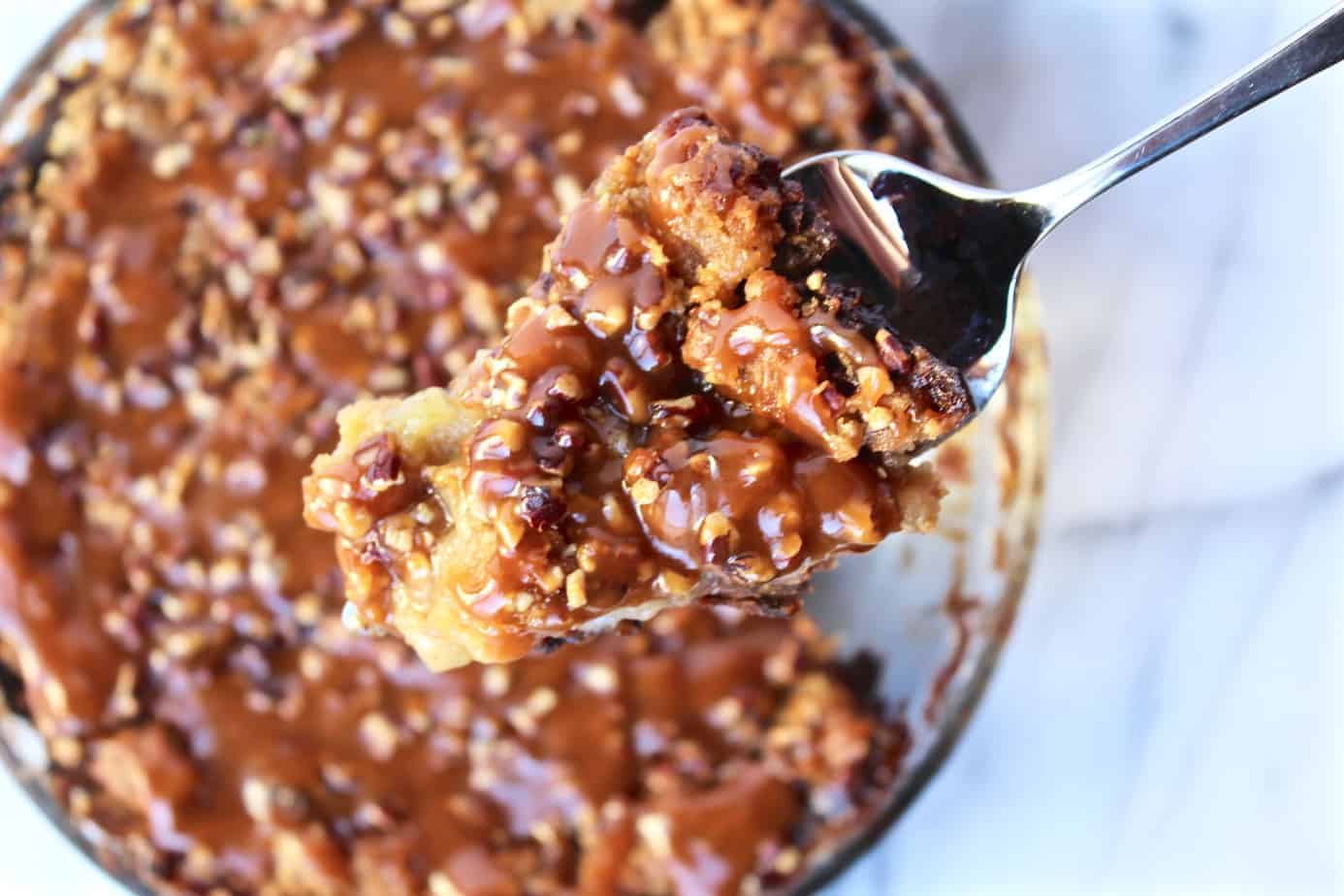 Ok, and one more feat (so I think we're at four now): I also made the pie crust from scratch. Boom.
So let's start with the salted caramel apple pie's cinnamon plantain crisp crust, yes? It is from scratch, but you won't find yourself stuck in your kitchen for hours rolling out pie crust from scratch (this is probably something you assumed based on the above story and my inability to cook rice at the age of 22). The star of the salted caramel apple pie's crust is Artisan Tropic cinnamon plantain crisps: they are made with only three natural ingredients (plantains, oil and naturally sweetened with cinnamon); their crispy texture provides the right amount of crunch for a pie crust, and the sweet and spicy cinnamon flavor compliments the flavors in the pie filling. For the crust, soak the Artisan Tropic Plantain strips in a mixture of sweetened condensed milk, eggs and butter to to make them more pliable and then line a greased pie plate with the soaked crisps. Instant pie crust.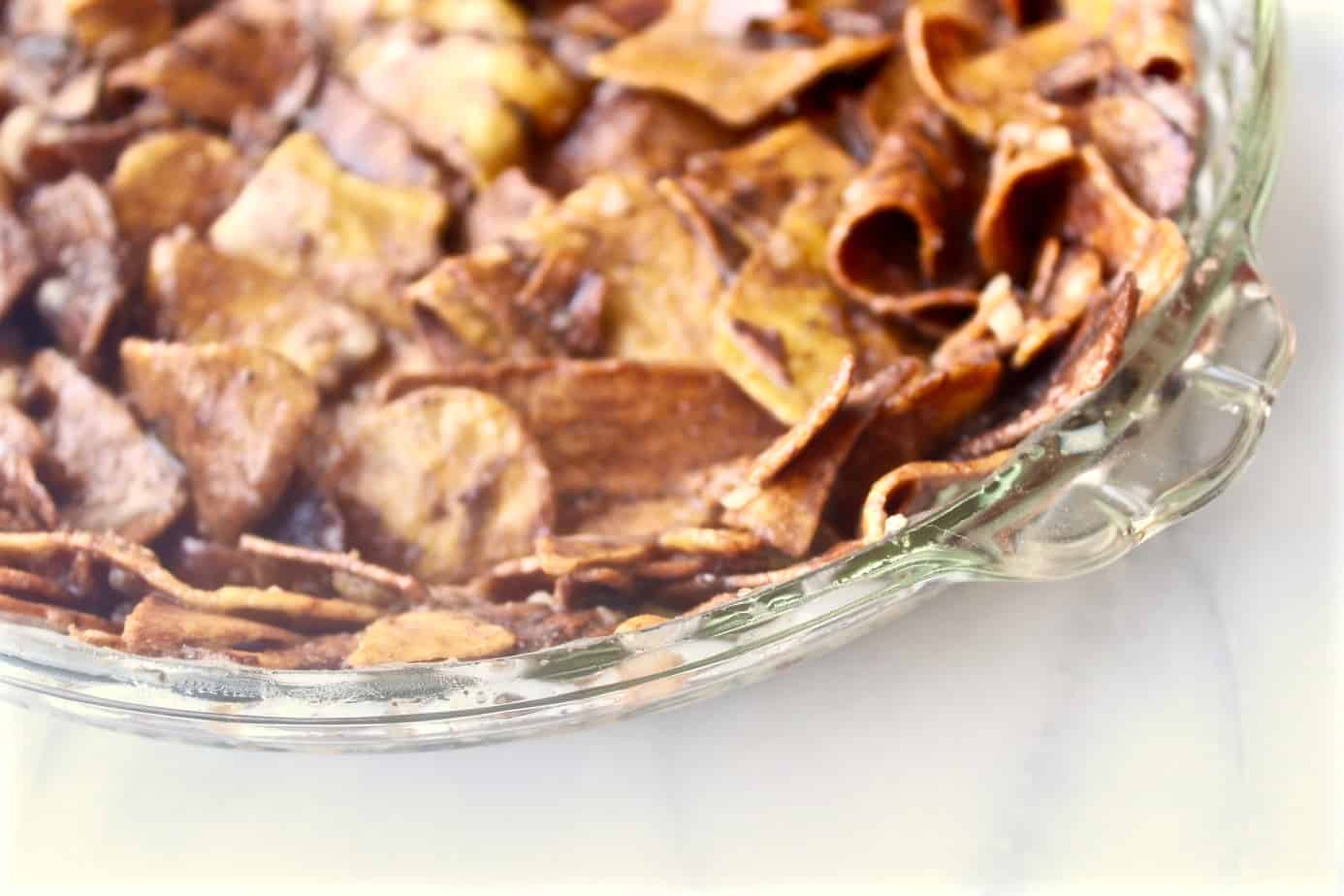 The pie filling is a take on a classic apple pie: Granny Smith apples with notes of lemon, cinnamon, and nutmeg, with a brown sugar, oat and pecan topping, finished with salted caramel drizzle (I used this recipe to make my salted caramel, and it was so easy. If I can do it, you can too…but you can also use store bought caramel).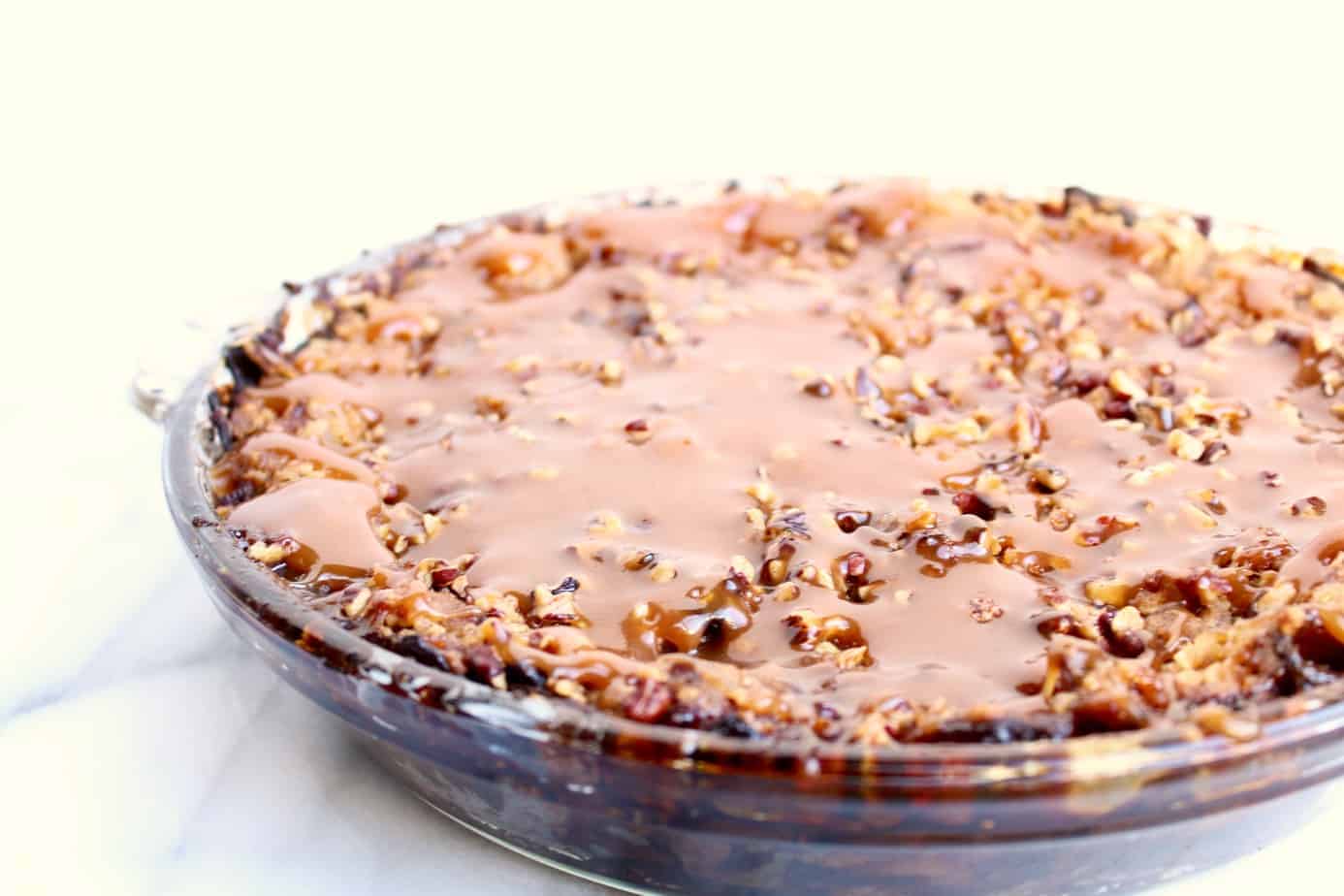 Pour the filling into the pie plate (as you would with regular pie crust) and bake (also like normal, nothing different because of the plantain crisp crust). About 45 minutes later, not only will your kitchen smell amazing because of baked apple smells, but you'll have a delicious caramel apple pie with a crispy, crunchy cinnamon plantain crisp crust.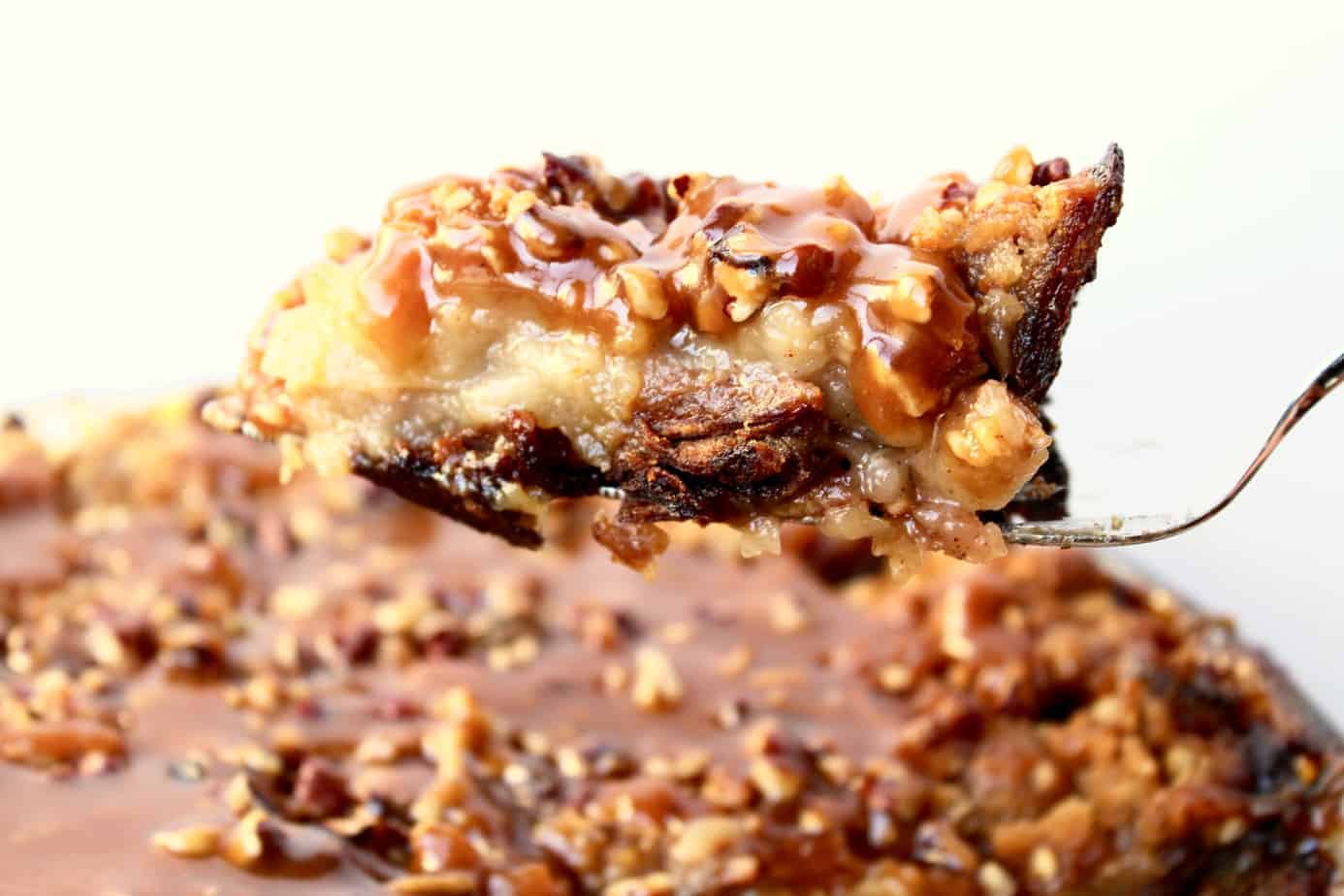 While my pie making abilities will always be inferior to my sister's, with her as my inspiration, I hope my first attempt at a pie from scratch made her proud.

PIN THESE IMAGES TO SAVE THIS SALTED CARAMEL APPLE PIE WITH CINNAMON PLANTAIN CRISP CRUST