They say that breakfast is the most important meal of the day, so start your day on the right foot with one of these Whole30 breakfast ideas!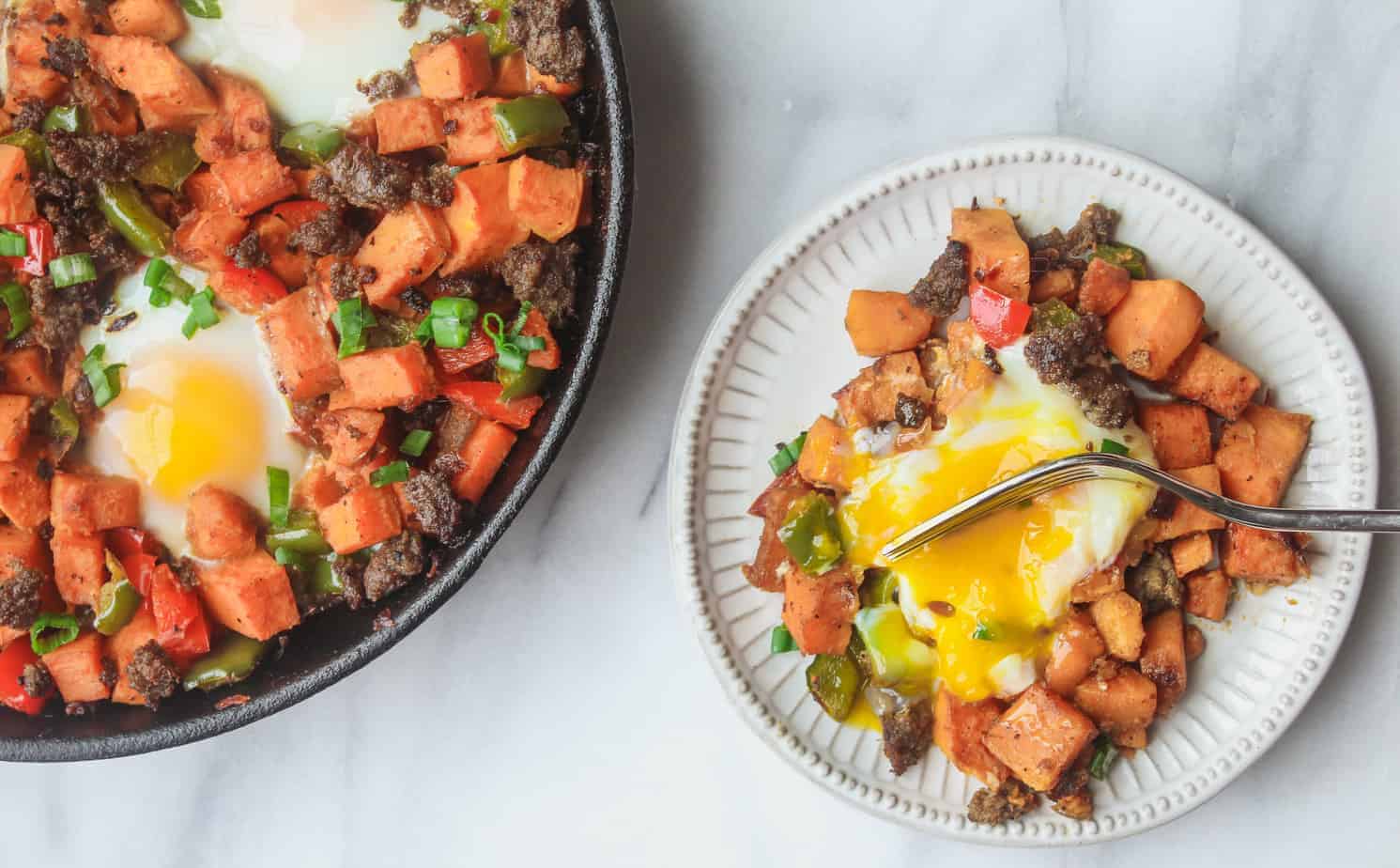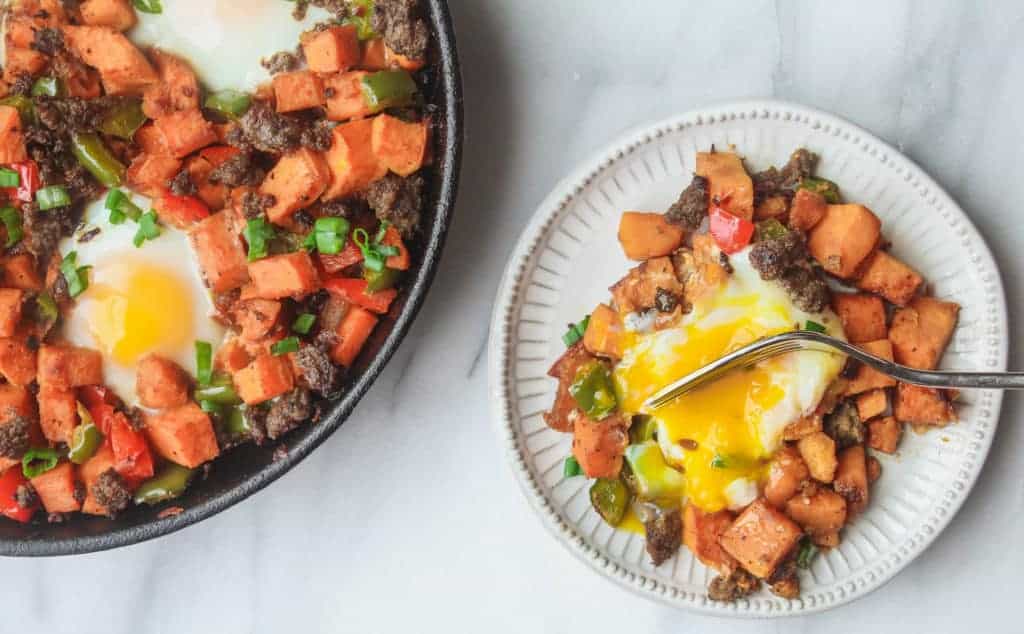 I'll be honest.
I don't feel that passionate writing about Whole30 breakfast ideas.
You see, I love cheese. And booze. And carbs.
And most of the work I do, the recipes I create, revolve around those things. My most popular ones: Roasted Jalapeno Poppers, Beer Cheese Fondue, and How to Make a Cheese Platter, are all things you can't eat while following the Whole30 diet.
But with new years comes new goals, and one of mine for 2020 was to get back into cooking dinners at home. Healthier dinners.
(Yes I know you can resolve to cook more at home and eat healthier any time of year and not just in January, but after a booze and cheese filled Christmas it was time. Plus, I had to indulge in my fair share of Christmas White Russians.)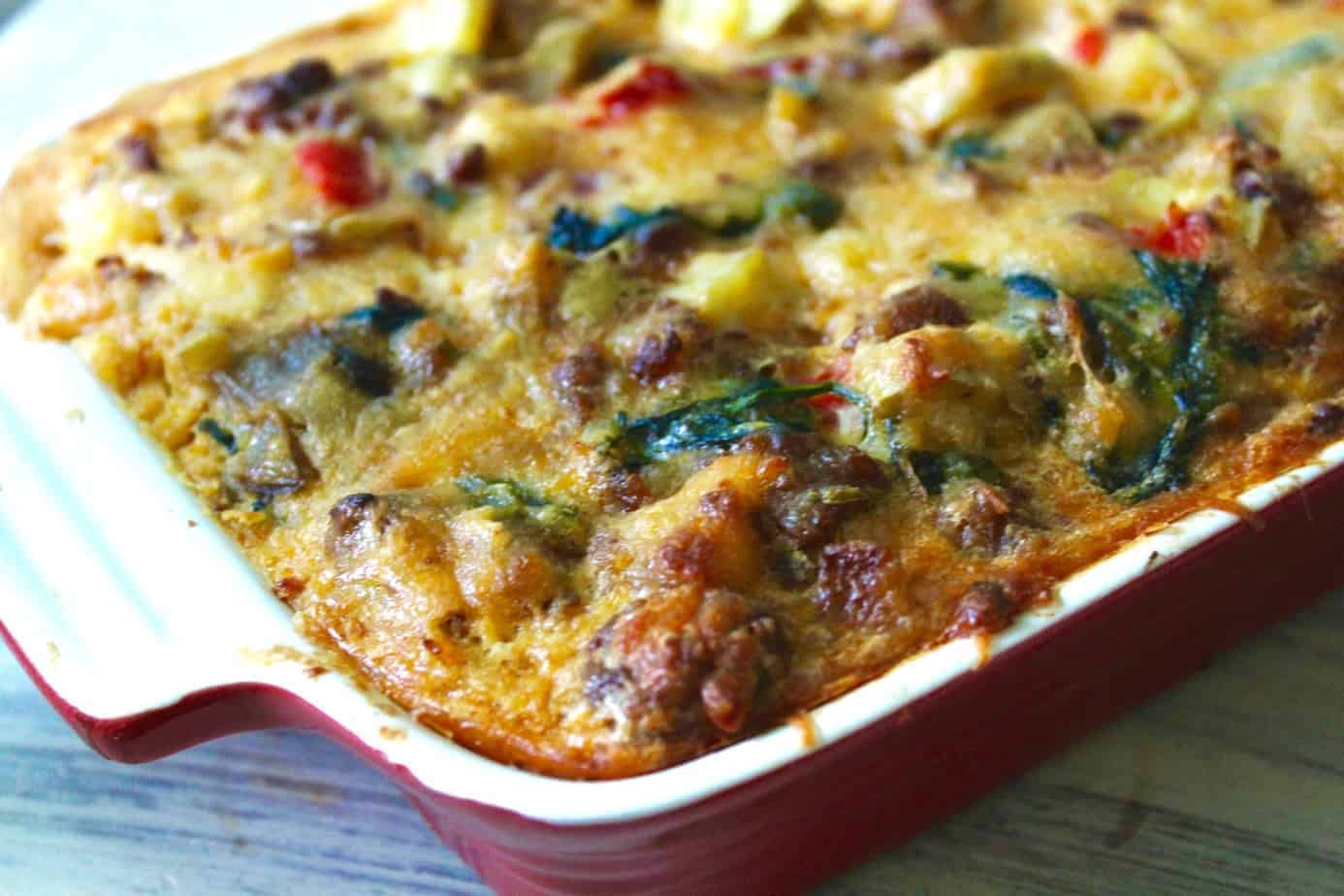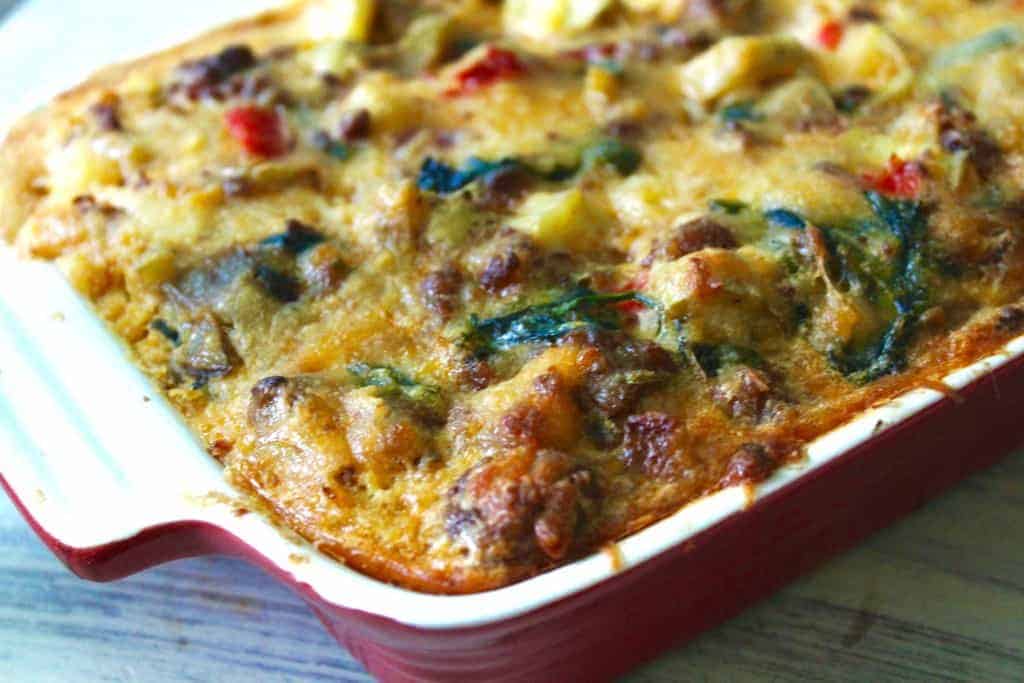 I love cooking at home, but fell of the wagon sometime in late August, when we bought a new house, moved our stuff, and promptly went on a 10 day vacation.
I spent the rest of fall writing and photographing a cookbook all while dodging boxes, ordering furniture, and trying to put roots down in our new home. Oh yes, all still while working a full time job. (Want to see what a day in the life of a public defender is like?
So after a fun filled holiday season celebrating with our friends and family (and of course, lots of cheese) I felt like January was the perfect time to get back on track and start eating just a little bit healthier.
You know, less cheese, more veggies.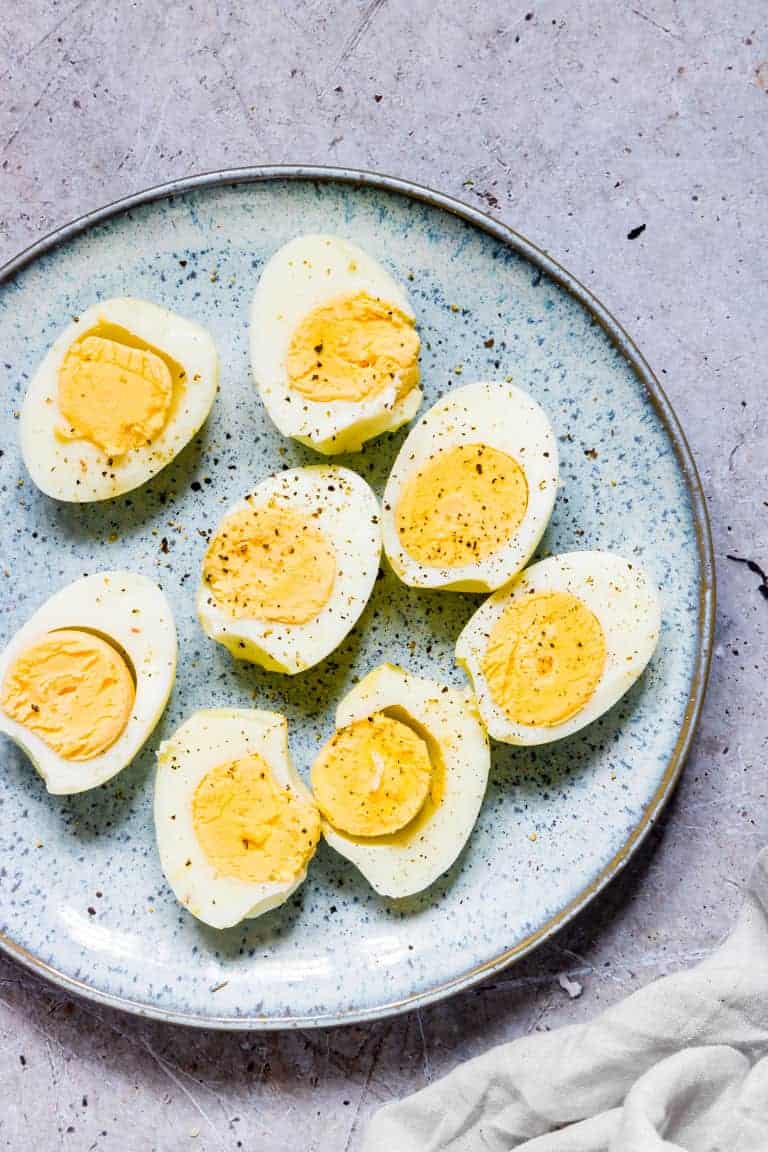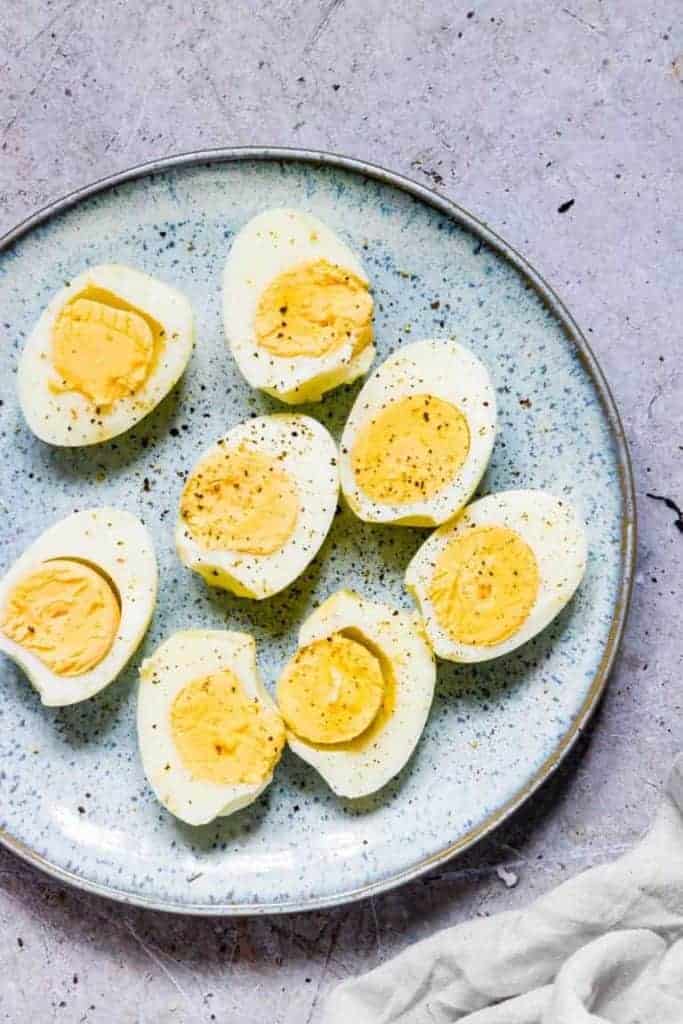 ADDING WHOLE30 BREAKFAST IDEAS TO OUR MEAL PLAN
Part of my healthier eating plan is to plan out our meals for the entire week. With a plan, and a fridge stocked full of groceries, I'm more likely to cook at home.
This is how we get to Whole30 breakfast ideas:
Part of my weekly meal planning involves meal prepping breakfast recipes. I'm not a meal prepper by any means (in fact, I don't really like it at all)…but I have found I'm more likely to eat a healthy breakfast (or breakfast at all) if I have something that I can grab and go in the morning. By meal prepping one breakfast for the week, I will start my days on the right foot by eating something good for me.
While we are not doing a strict Whole30 diet this month, I'm turning to Whole30 and Paleo recipes to get use in a healthier mindset when it comes to our meals. So since I'm incorporating some elements of Whole30 into our dinners, why not turn to Whole30 when it comes to breakfast too?
WHAT IS THE WHOLE30?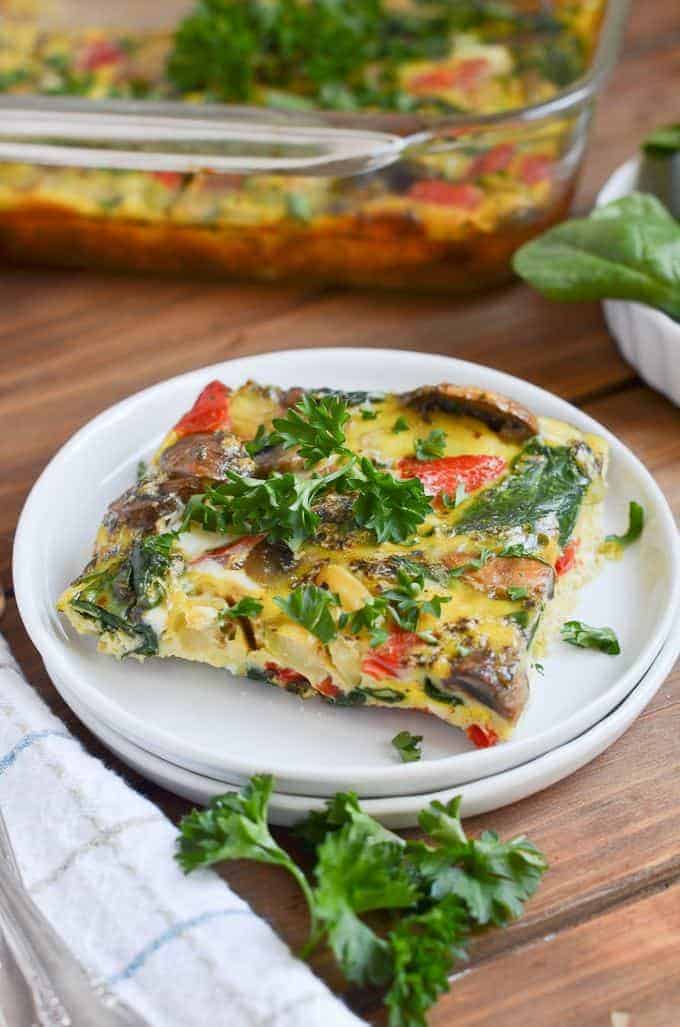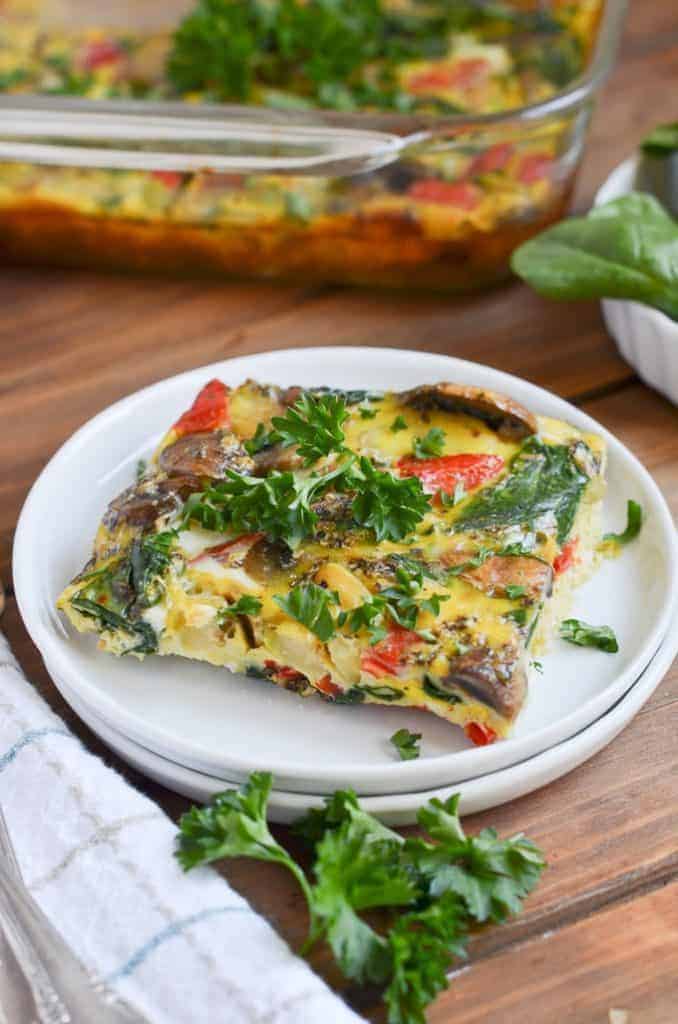 Whole30 is a 30-day clean eating plan (or elimination diet) that focuses on eating whole foods, not processed ones. Whole30 participants cut out certain foods that contain dairy, soy, legumes, grains added sugar and even alcohol in order to focus on better, "cleaner" eating habits.
After eliminating these foods for 30 days and "flushing" your system, you slowly add back in certain food groups to see which ones have been affecting your system.
WHAT CAN YOU EAT ON THE WHOLE30?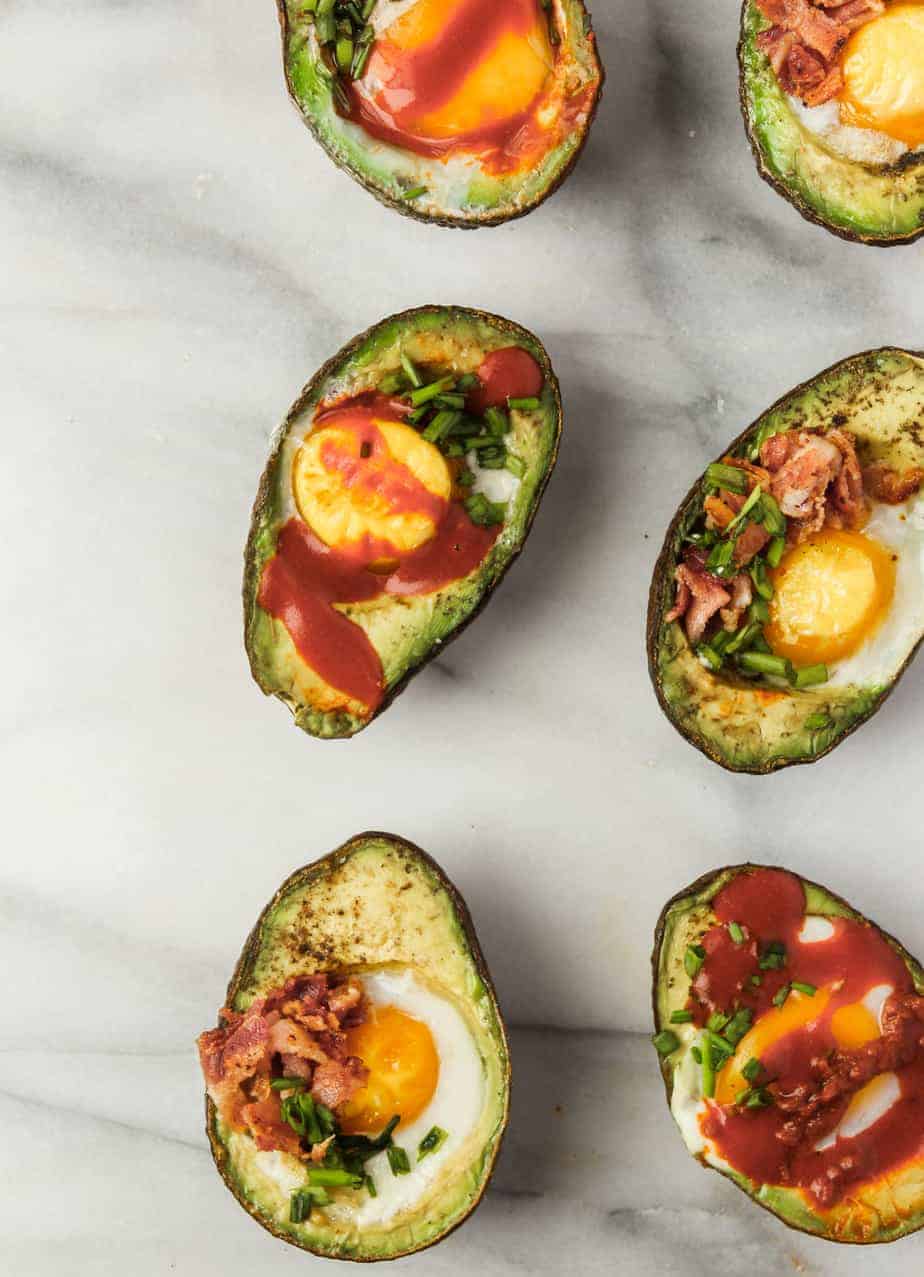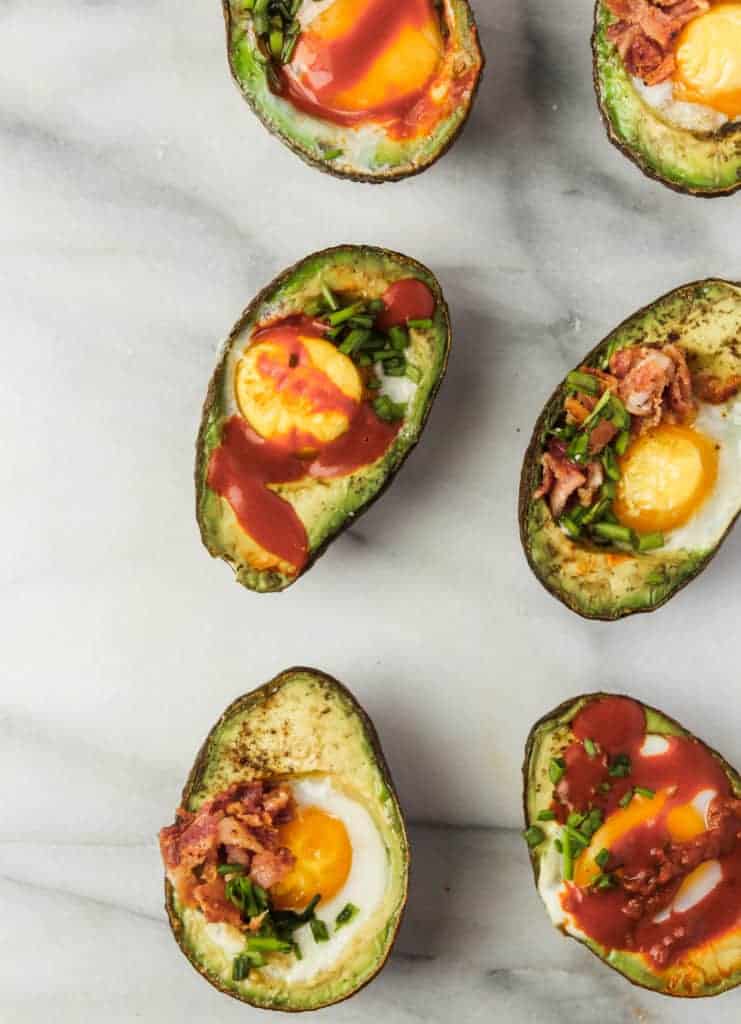 The focus of the Whole30 eating plan is on clean, whole foods, so we're talking about a lot of proteins and vegetables.
So when it comes to Whole30 breakfast ideas, eggs and veggies are the normal go-to. Besides eggs (because I know I'd get sick of just eating eggs for 30 days!), other Whole30 breakfast ideas include a plant-based smoothie with compliant protein powder, vegetable hash or protein pancakes (just make sure to not include any grains!)