This shop has been compensated by Collective Bias, Inc. and its advertiser. All opinions are mine alone. #StrengthHasNoGender #CollectiveBias #cbias
I'm a public defender.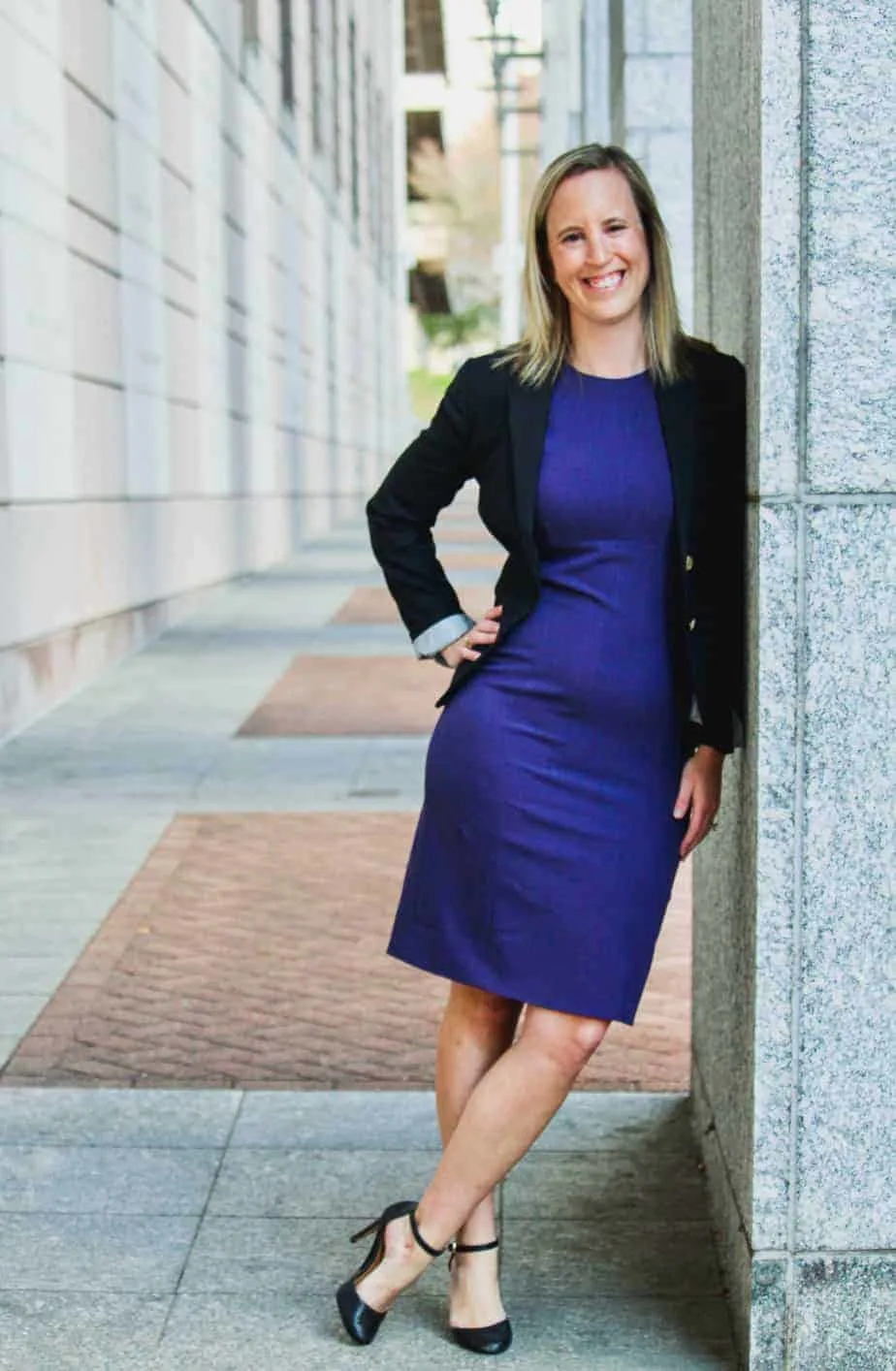 (photo by Jessica Bentley)
I'm sure many of you who read Off the Eaten Path regularly know that I work full time as a public defender (maybe you even read this post from three years ago where I talked about my work as a public defender).
I don't talk a lot about my full time job as a public defender in this space well because, this is a food blog (not a criminal law blog), and I talk a lot about work at work, and after work, and when I hang out with my friends from work.
(I work with a group of incredibly passionate and really smart people, and I'm lucky to not only call them coworkers but also close friends).
So when I was given the chance to talk about work on my blog, I couldn't turn down the opportunity. I'm thrilled today to be participating in the The Strength Has No Gender™ campaign, which is highlighting the positive, inspirational stories of everyday women in traditionally male-dominated industries, and sharing my SHEro story.
(A SHEro is a courageous, strong, resilient woman who stands up for what she believes is right, puts others before herself and whose will is greater than her obstacles. After all, not all heroes are a "he.")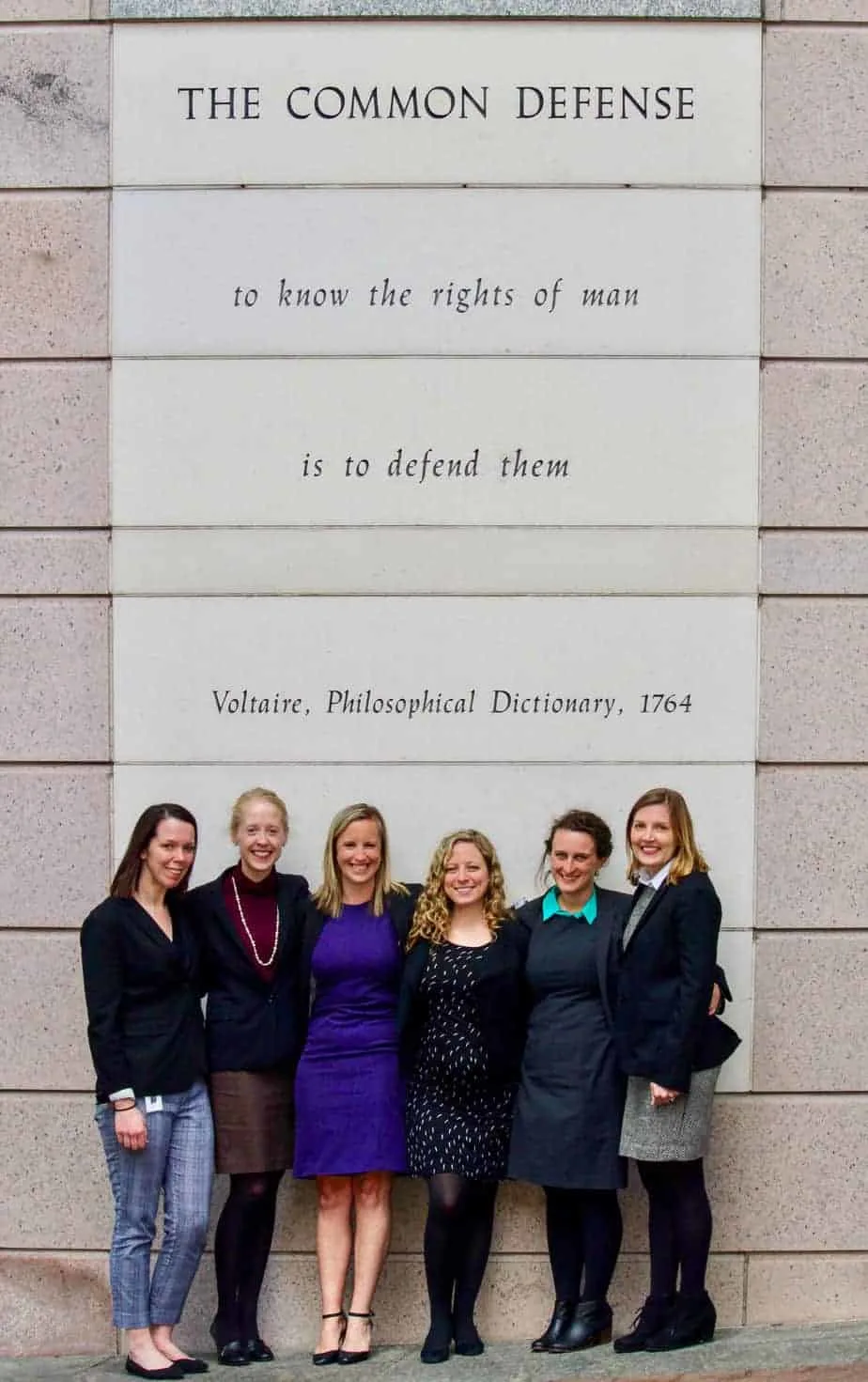 (photo by Jessica Bentley)
WHAT IS A PUBLIC DEFENDER?
Okay, so, I'm a public defender. What does that mean?
Well, it means I'm a lawyer (a criminal defense attorney to be super specific) and defend indigent clients (those who cannot afford to hire a criminal defense attorney) who are charged with crimes.
I represent adults (which also includes 16 and 17 year olds) charged with crimes ranging from low level misdemeanors (like possession of marijuana, shoplifting, speeding and other traffic infractions driving while impaired, disorderly conduct and simple assaults) all the way to very serious felonies like first degree murder.
I am a hybrid attorney in our office, which means half of my client load is in the misdemeanor unit, and the other half is in the felony property unit (representing clients charged with property crimes like residential breaking and entering, breaking and entering into motor vehicles, larceny, possession of stolen goods, embezzlement and more).
Life as a public defender is busy.
I'm on my feet a lot. Sometimes I don't get lunch. I shake a lot of hands. I meet a lot of people. I return a lot of phone calls. I visit clients in the jail. I argue in front of judges. No two days are the same.
But I love my job. I get to wake up every morning and help people.
To share my story, I'm going to take you along with me for "A Day in the Life of a Public Defender."
I love reading "day in the life" style posts on other people's blogs and since every day at work is different, I figured it would be an interesting and fun way for y'all to get a behind the scenes look at my work, my life, and how I balance it (this was my Wednesday last week. Buckle up for some scenes from our kitchen and some dog and cat photos).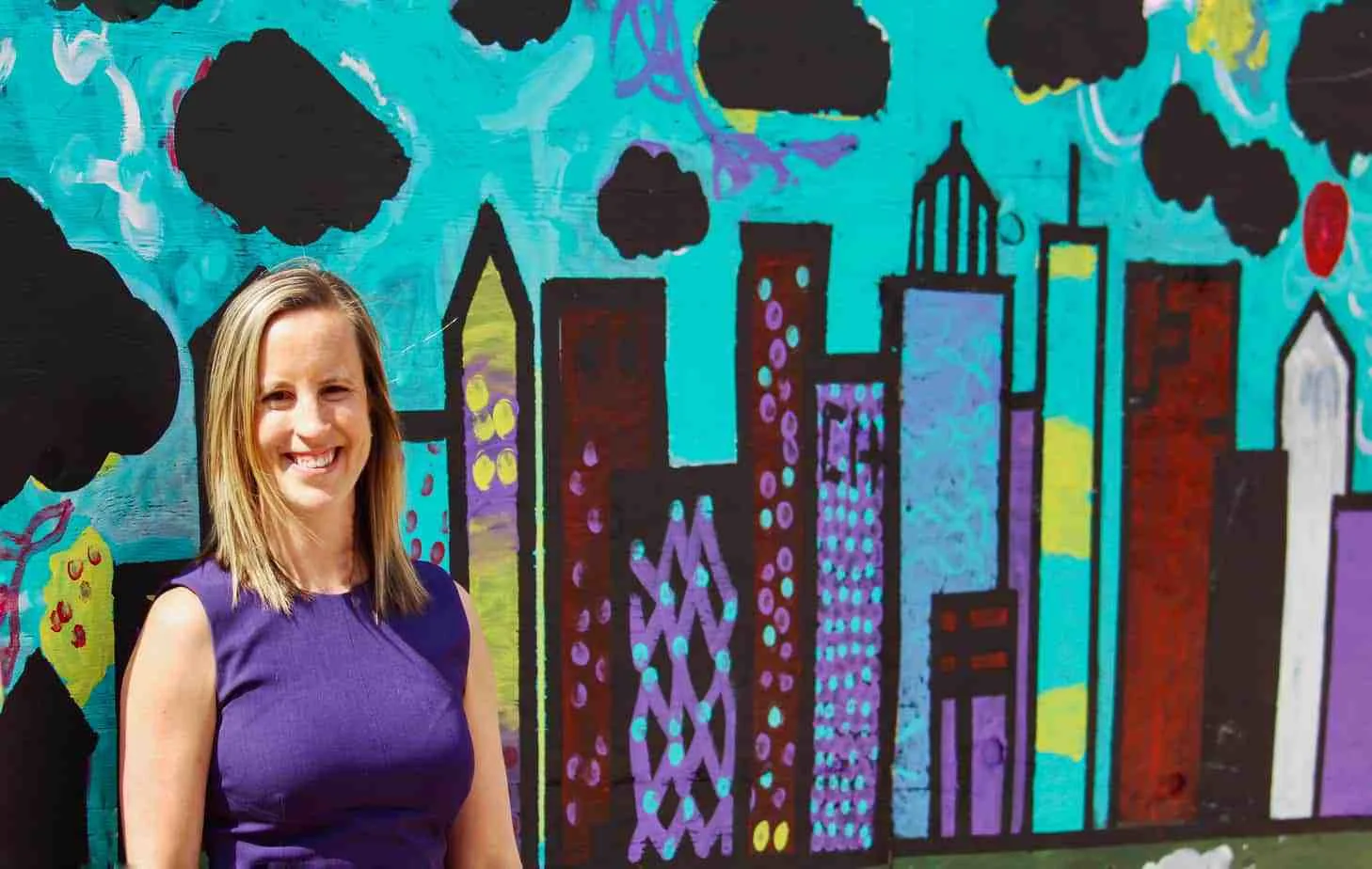 (photo by Jessica Bentley)
A DAY IN THE LIFE OF A PUBLIC DEFENDER: WHAT I DO BEFORE I GO TO WORK
5:00 AM: Bodie bounds off the bed and wakes me up. AJ is snoring. I try to go back to sleep for a little longer before our alarm goes off.
5:26 AM: Our alarm goes off and we both get up to get ready for the gym. Bodie has decided now it's time to go back to sleep and buries himself under the covers.
5:55 AM: I coax Bodie into his crate and we leave for the gym (we should probably leave a bit earlier but it's just down the road).
6:00 AM: Our workout starts.
We joined our gym about two years ago because we both wanted a new workout routine and this one was so close to our house.
It turns out we both love it; I like the varied workouts and the coaches are so, so nice and really helpful. Today's workout was hard with lots of running and burpees (and snatches which are the movement I hate the most).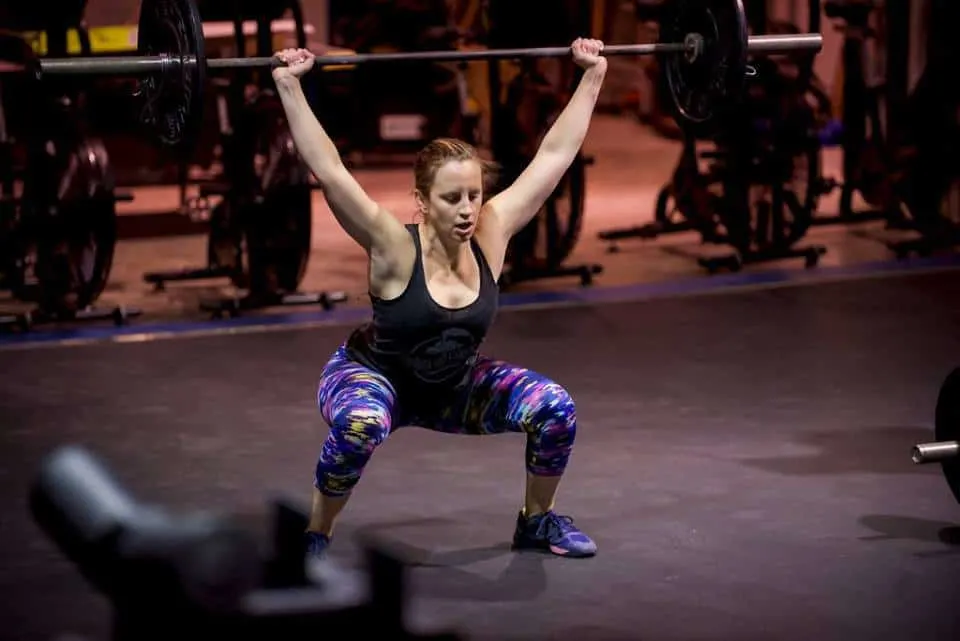 (photo by BAW Photography. this is not from Wednesday but it is from a time we did the same movement so there you go.)
7:05 AM: We get home from the gym, I take Bodie for a walk, and AJ feeds the cats and starts making coffee.
Since I moved to Steele Creek 3 years ago I haven't made coffee (except for a few times when AJ has slept in or has been out of town). The fact that I'll never have to make coffee was actually in our wedding vows.
7:15 AM: I shower and start getting ready for work.
AJ brings coffee and breakfast upstairs and I eat while watching the morning news. I've been watching the morning news basically every morning since I was 6 or 7 (I used to go into my parents' room before school and snuggle in bed and my mom always had it on the TV, so it's a 25 year habit.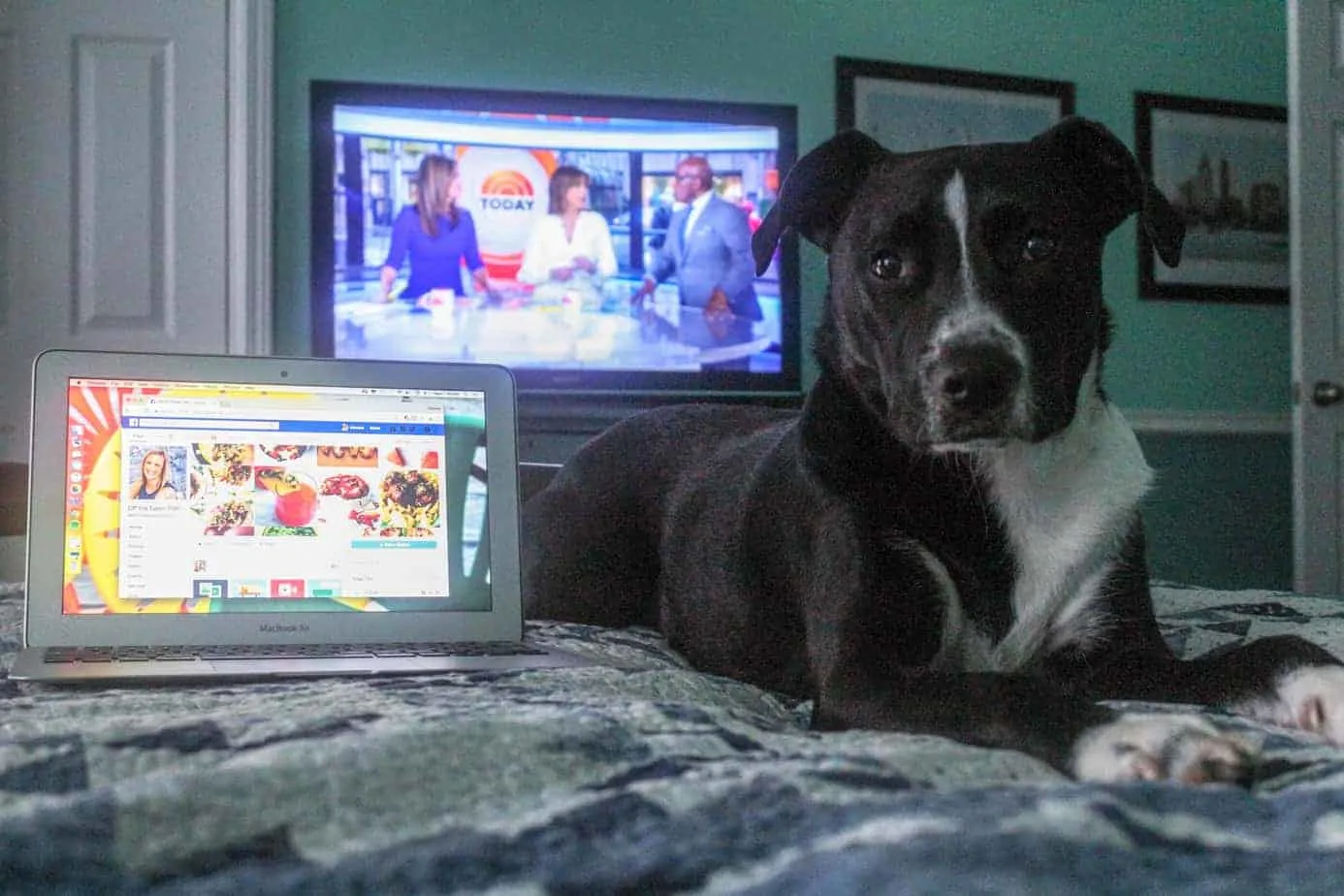 7:45 AM: While finishing my coffee, I schedule some social shares for my Best Restaurants in Hendersonville post (I finished writing it last night and posted it this morning.)
8:05 AM: This is when I should be going downstairs to get ready to leave the house, but I hang on the bed with Bodie for a bit. Then, a story comes on about a documentary about Ruth Bader Ginsberg so of course I have to stay to watch that.
8:32 AM: I grab my stuff and head to work. I usually try to leave the house by 8:15 but RBG really got me today.
Usually I listen to a podcast on my commute, but today since I'm running late I leave the radio on and jam out because lucky for me, the radio plays excellent car dancing songs today.
I flip the stations a few times to make it through commercials (ugh, the worst).
LIFE AS A PUBLIC DEFENDER: WHAT A WORKDAY LOOKS LIKE
8:52 AM: Traffic wasn't bad today (yay!) so I park and head into the office to get ready for court.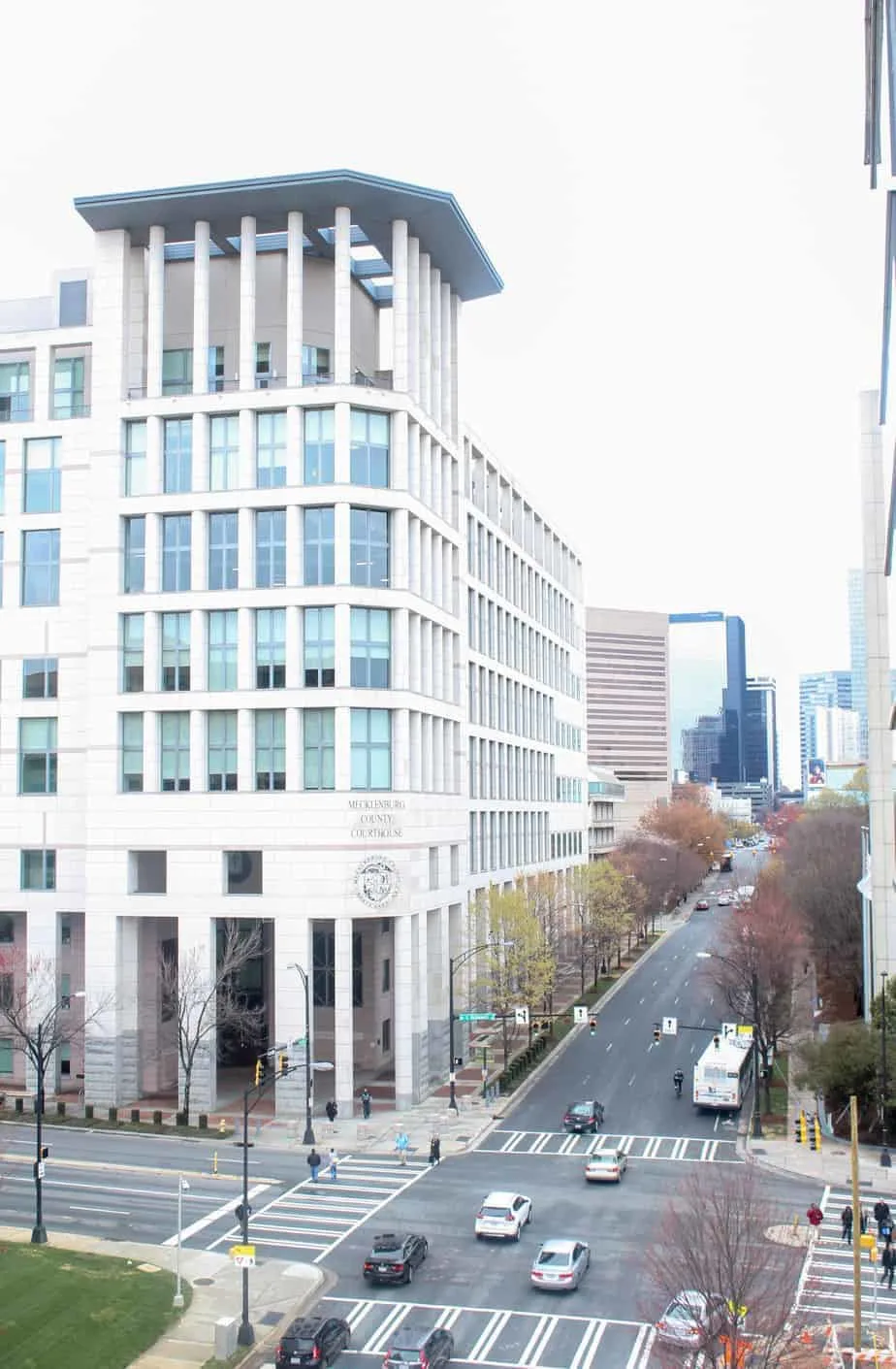 9:05 AM: We walk over for morning court (our office is one building over from the courthouse so it doesn't take us too long).
On Wednesdays I have court both in the morning and afternoon (representing clients charged with misdemeanors) and I have five clients with cases on this morning.
Other days look a little bit different: Tuesdays and Thursdays are my days for felony court in the morning and jail visits and office appointments in the afternoon, and Friday mornings are probation violation days, so usually it's really busy and I have anywhere from 6 to 13 clients.
9:15 AM: We wait for the DA to finish docket call (to see who is present for court today) and then I start working on my cases. I have a few clients that didn't answer up for docket call, so I check in with the two clients who are present. Both of their cases get dismissed!
9:45 AM: As I was working with those clients, my other three clients show up, so I start working with them.
Two of their cases get dismissed (yay!), so my last client and I sit down together to talk about his plea offer.
We've been working together for a few months now so we also talk about where he's living, his income, and his new haircut. After talking it out, he decides to take the plea offer.
10:15 AM: We do our plea in front of the judge and then I hang out a little in the workroom at the courthouse before heading back to the office.
Our workroom in the courthouse is kind of like home base, we put our things there while we're in court and we have computers, statute books and other things that we might need during a court session. (like snacks and seltzer water!)
The workroom is more than just a place for our things or to do some research; it's always a buzz with activity whether it's brainstorming and case, talking out trial strategy, catching up from the weekend or sometimes, on the slow days, getting a little stress relief with a game of Yahtzee.
I do my best thinking and my best decompressing in the workroom.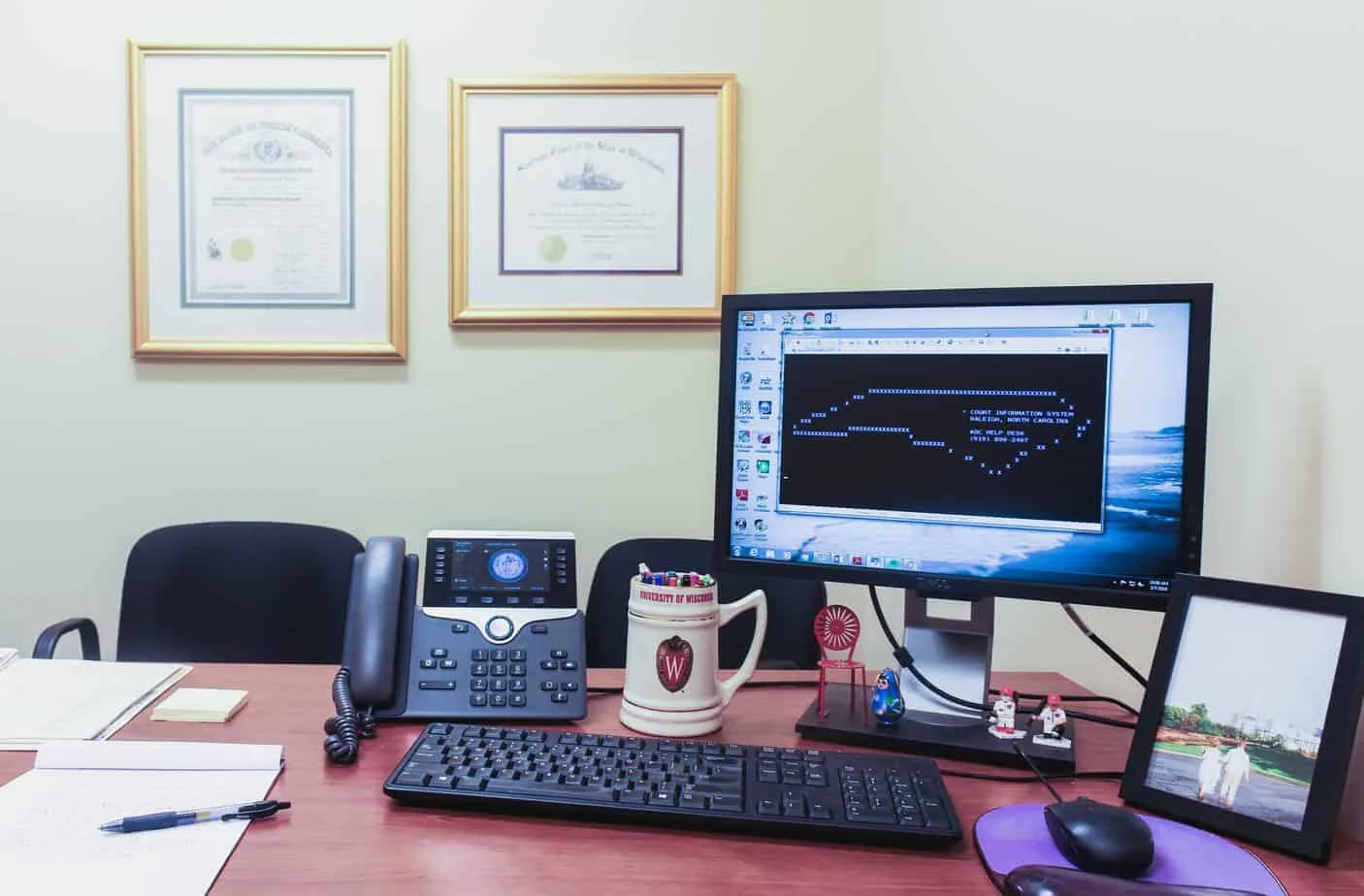 10:30 AM: back at the office I close out my morning files, check emails and voicemails, return calls, and prepare for my afternoon cases.
I usually listen to music in my office while I'm doing this type of administrative work and what I pick to listen to changes depending on my mood.
11:05 AM: I walk Uptown to grab lunch (if you're not from Charlotte or don't live here, Uptown is our downtown. My office and the courthouse are in Uptown, but we're kind of on the outskirts in the second ward, so we have to walk uphill to get to the restaurants on College and Tryon Streets).
Normally I bring my lunch, either leftovers from the night before or something I prepped on the weekend, but since we were out of town last weekend and I ate up all of our leftovers last night, I didn't have anything to bring with me.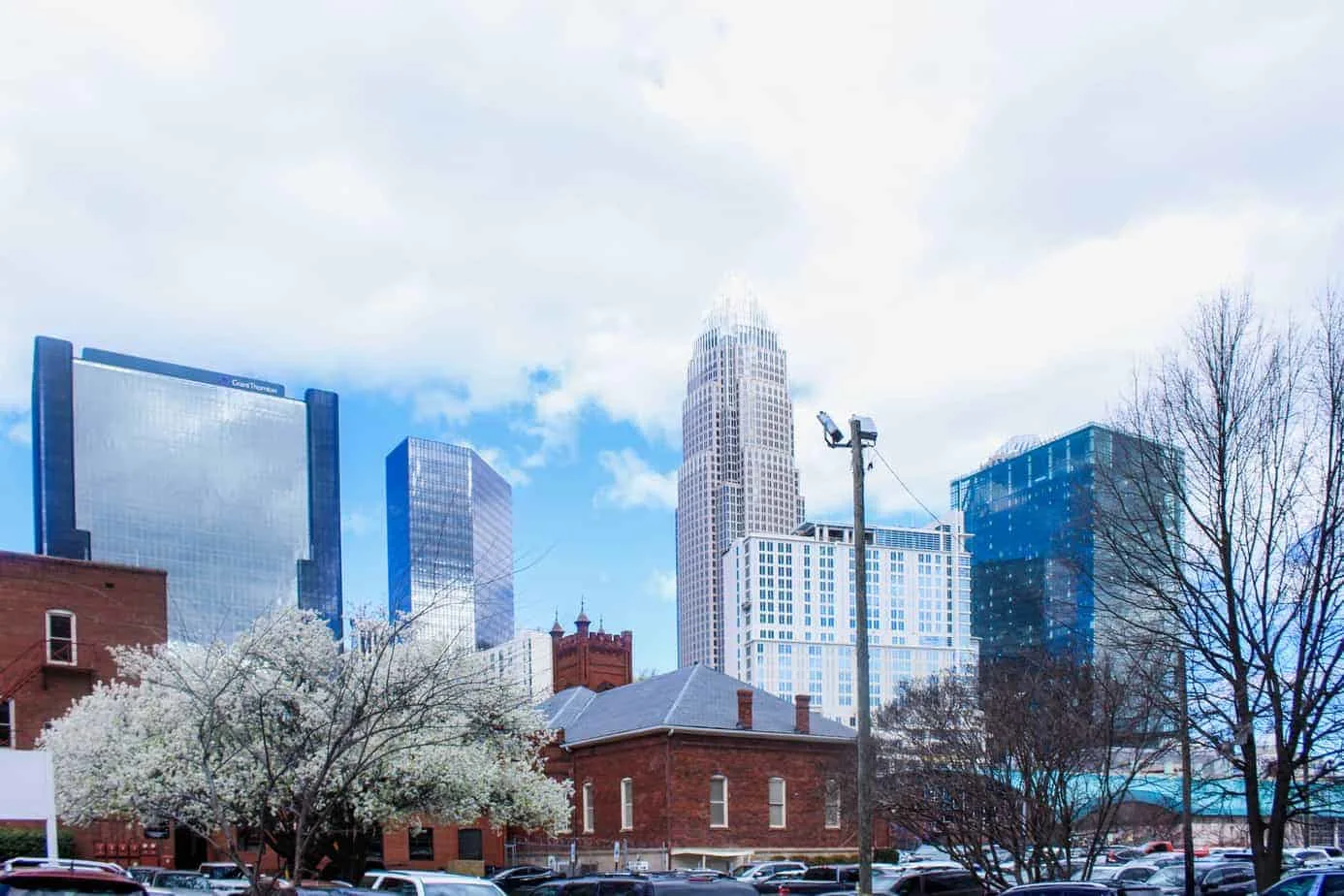 11:20 AM: I walk to KO Sushi, which is one of my favorite spots for a quick and affordable lunch ($7 sushi? Yes please). It's counter service and I'm in and out because they're super ready for the lunch rush (and it's pretty busy in there so I try to figure out who is blowing up my spot).
11:45 AM: I get back to my desk and unwind for a bit before lunch. I check social media and schedule a couple posts for the Charlotte Food Bloggers account from my phone.
12:00 PM: Lunch! I actually really like eating with my coworkers in our office break room because it gives me a break from the day.
I am the worst at a working desk lunch (I have a hard time doing two things at once). We usually end up talking a lot about work at lunch anyways, about the facts of cases we're working on or clients or what happened in court that morning. Lunch is great because sushi.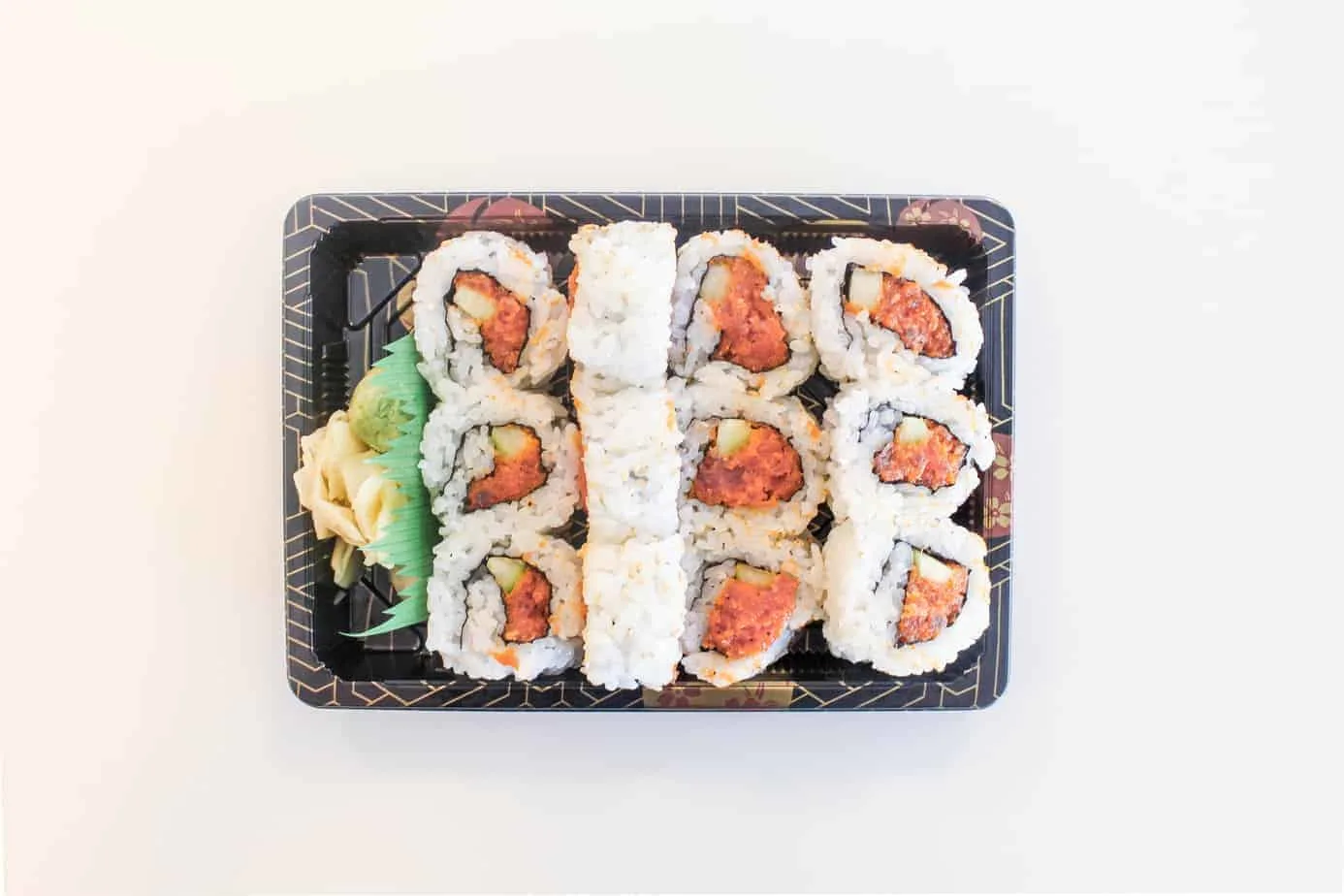 12:35 PM: Back at my desk. I return two phone calls to clients: one who needed his next court date and the other who I am helping clear her driving record so she can get her drivers license back (it's currently revoked).
I email back and forth with few coworkers about a trial next week and some of the evidence they want to object to keep out of the trial.
I also spend this time getting my things together for afternoon court, reading more emails, filing files and doing some research for a motion I have on Friday.
1:30 PM: We walk back to court for the afternoon session.
Once there, I interview an investigating officer in one of my cases, and the sit down with the client to talk about the facts of the case and a course of action on how we are going to handle the case going forward.
We make a few strategy decisions and the case gets continued because the state needs another witness.
That client was the only one assigned to me for the afternoon; it's a pretty light in District Court this week (our client caps are six per session, so that would be 12 per day, but we often have more per session) so it's nice to spend a big chunk of time focused on one client.
2:45 PM: While working on that case, I spend some time in the courthouse workroom quickly researching an issue that has come up and trying to figure out if we have to handle it today.
Two phone calls to my supervisor and asking a more experienced attorney later, I give my client his next court date.
3:00 PM: A little pow wow with friends in the courthouse workroom before heading back to the office.
3:15 PM: More voicemail checking, file closing, email reading.
I head downstairs (our office is two floors) to turn in some files to case assignment and check my mail. While down there I catch up with a friend I haven't seen in a while and get a little afternoon pick me up (candy!) from reception.
Three afternoons a week I have office appointments after court, but not on Wednesdays.
4:15 PM: I need to visit a client in jail to talk to him about what will happen at his upcoming court dates, but I lose track of time doing my office work (I get in the groove of now opening files, so many files!) and so now I don't have time (afternoon visiting ends at 4:30 PM).
The jail is right across the street from the courthouse and our office which makes it super convenient for client visits (there's another jail about 20 minutes away which is a whole lot less convenient and requires a lot of planning because we can't schedule phone calls there), but fifteen minutes won't give me enough time to go across the street and for the deputies to get my client from his pod (because of security, of course, there's a whole process with having to give our driver's license and bar cards, showing we are attorney visitors, and then calling to the client's housing unit and then going up to meet with him).
I don't have court tomorrow morning (it's a light week!) so I plan on visiting him in the morning.
4:45 PM: I take advantage of the light week and head home a little bit early.
Every day and every week is different and so if I'm in a trial or have a heavy client load in court, I don't get to take advantage of a little early departure (sometimes I can leave work at 4:45 and sometimes I stay until six, and during jury trial weeks I'll even stay until 7 or 8).
Also about one to two times a week (I try to keep it at one to two at least but sometimes it's three!) I have after work events, whether a blog event like a new restaurant opening or a new meet up or just a personal event like dinner with a friend, and so usually I stick around the office to get work done until then.
But today I don't have anything so I go home!
My commute can be anywhere from fifteen to thirty minutes depending on traffic, so I've gotten really into listening to podcasts in the car. Today I listened Scallionpancake, a really funny episode of a podcast that covers Charlotte food. (They are my friends and so, so funny! I'm really not just saying that. Plus I love their conversational tone and honest take on Charlotte food and restaurants.)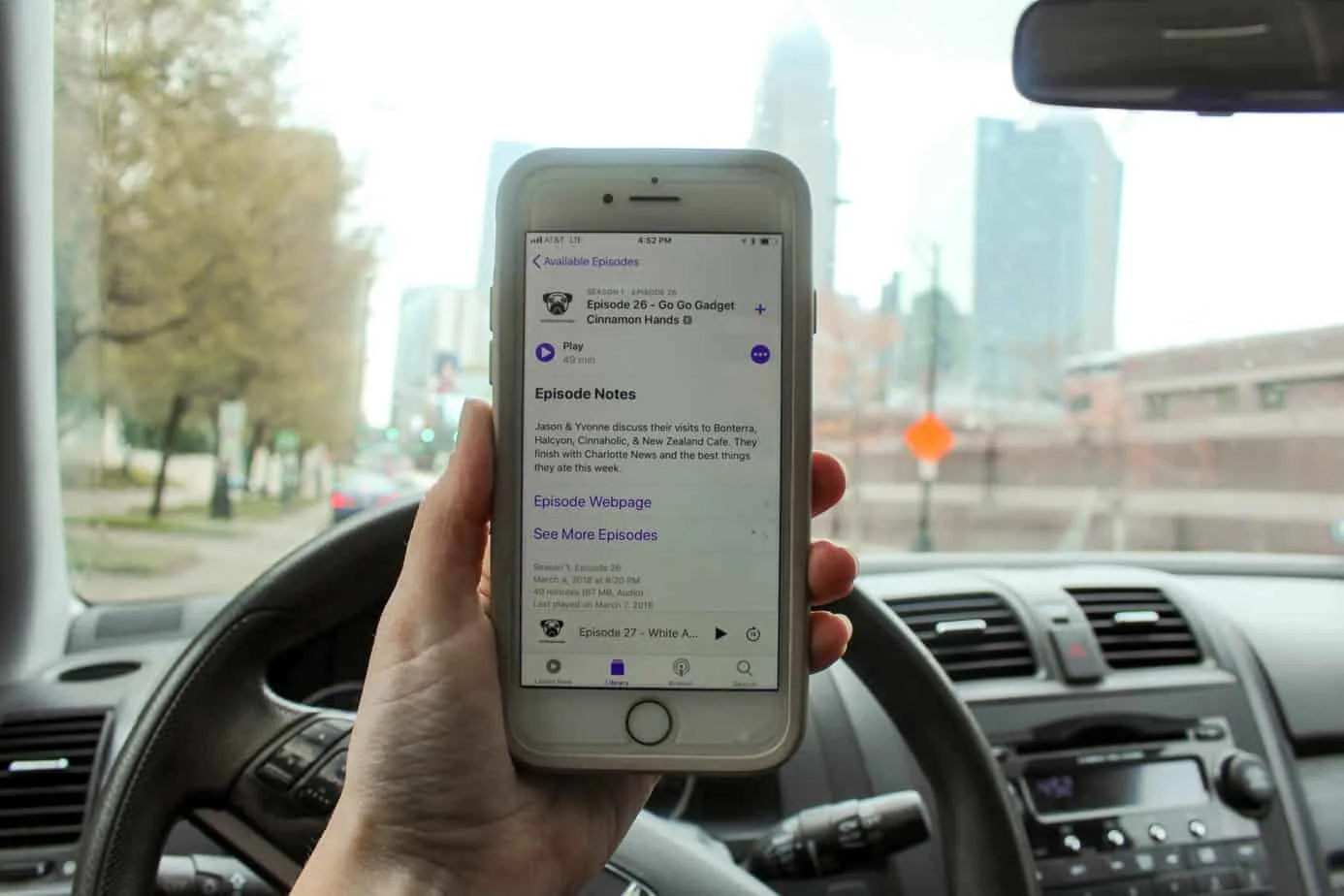 (Things you should not do, take photos while you're driving. I pulled over and parked to snap this beautiful shot of my cell phone in my car!)
A DAY IN THE LIFE OF A PUBLIC DEFENDER: AFTER WORK
5:00 PM: AJ calls me and interrupts my podcast to ask if I can stop at the store for a few things: deodorant, capers and lemonade which is the randomest assortment of things we need ever.
While I'm on the phone I tell him to look in the pantry for capers (I'm not sure why we're hoarding them but I remember I saw them there last week) and he finds them.
5:10 PM: I make my pit stop at Walmart to pick up the few things AJ needs, and while I'm there, I realize we need more paper towels so I also pick up a Brawny® Pick-a-Size 8 Giant Plus.
With four cats and a dog, we go through Brawny® paper towels pretty quickly, plus we use them for cleaning up in the kitchen and bathrooms and sometimes (okay mostly) in lieu of real napkins.
I love that Brawny® paper towels offer more sheets on every roll and can help me clean up basically anything. Brawny®'s limited-time Strength Has No Gender™ pack is available at Walmart, so of course I buy that one!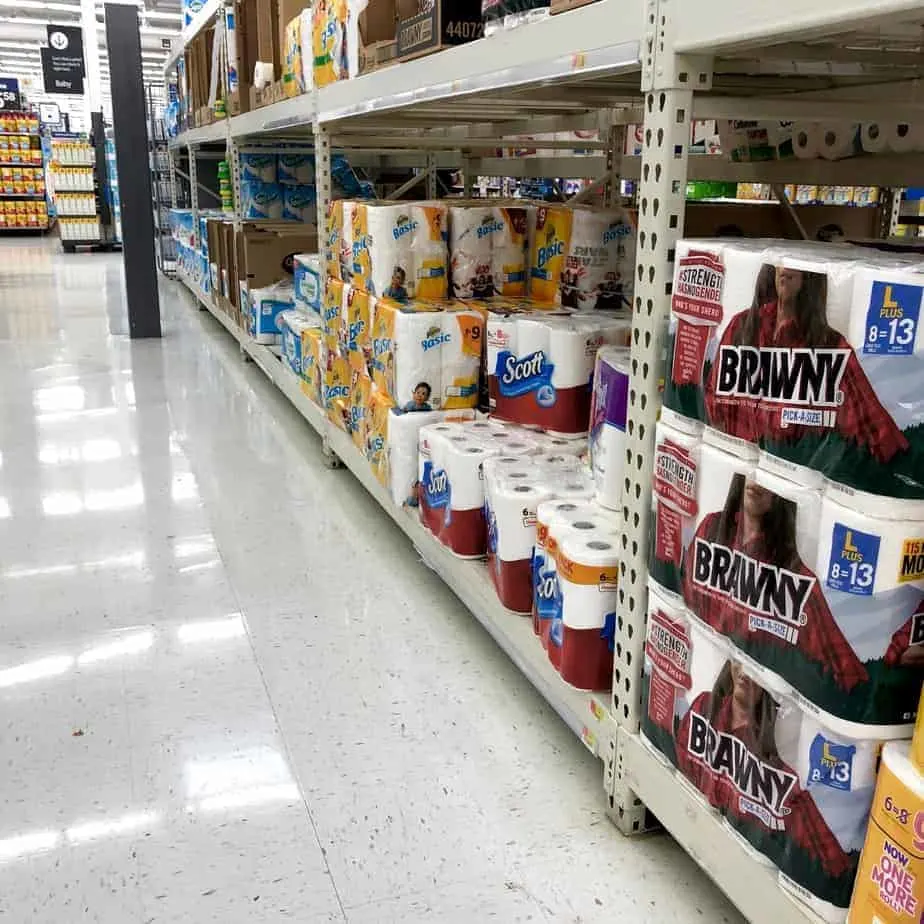 5:20 PM: I get home and as a special treat, AJ is making dinner tonight (he had the day off because he has to work on Saturday).
Usually, AJ works until seven, and so when I get home from work I clean up the kitchen, take Bodie out, flip on the news do a little blog work and then start dinner.
But not today! AJ is already prepping some of dinner so I linger in the kitchen and chat with him for a bit.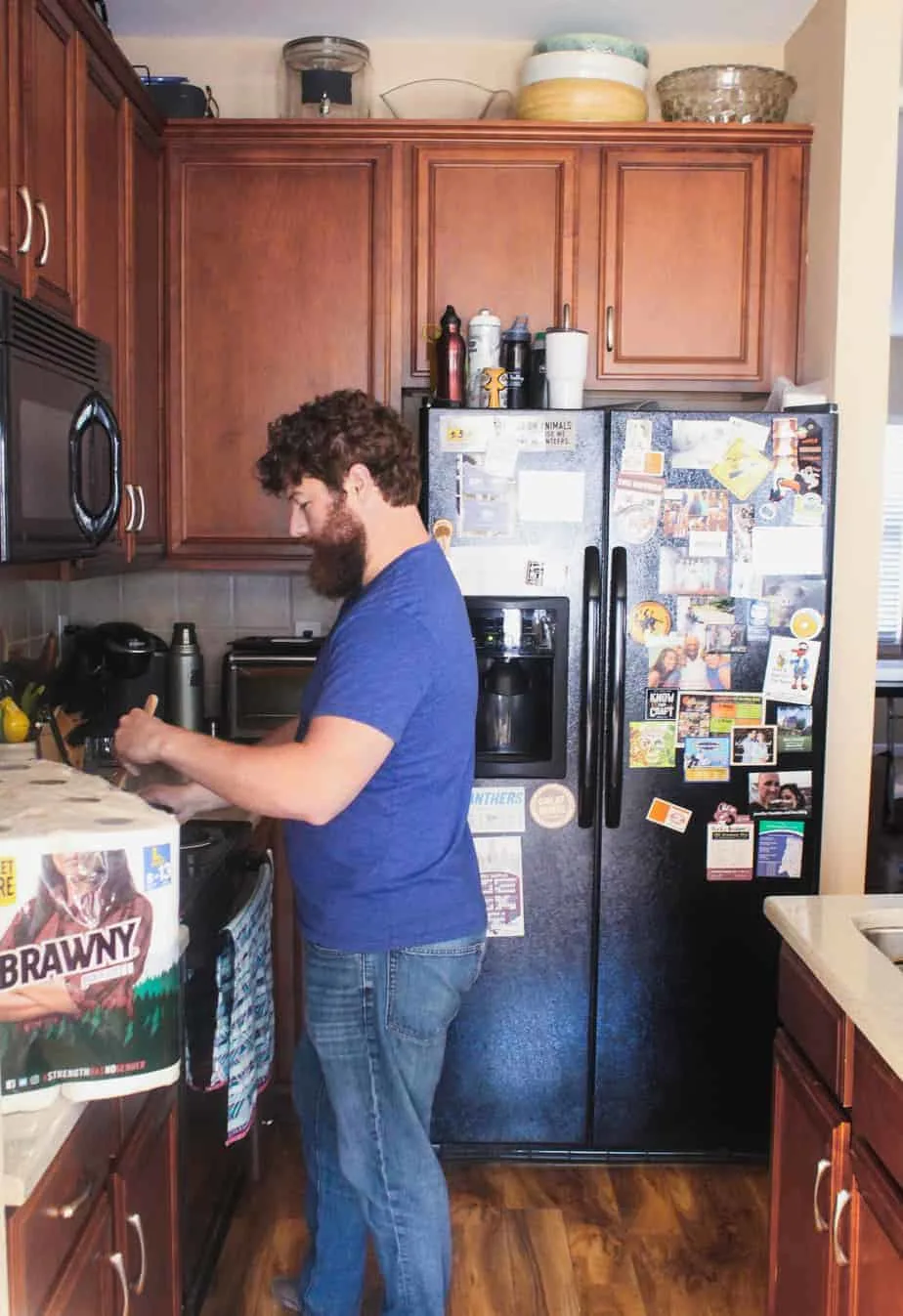 6:00 PM: Because dinner is under control, I go upstairs and put my PJs on (it's never too early!) and watch an episode of TV saved on our DVR.
I am a reality TV addict and I'm not ashamed. I take Bodie out before dinner.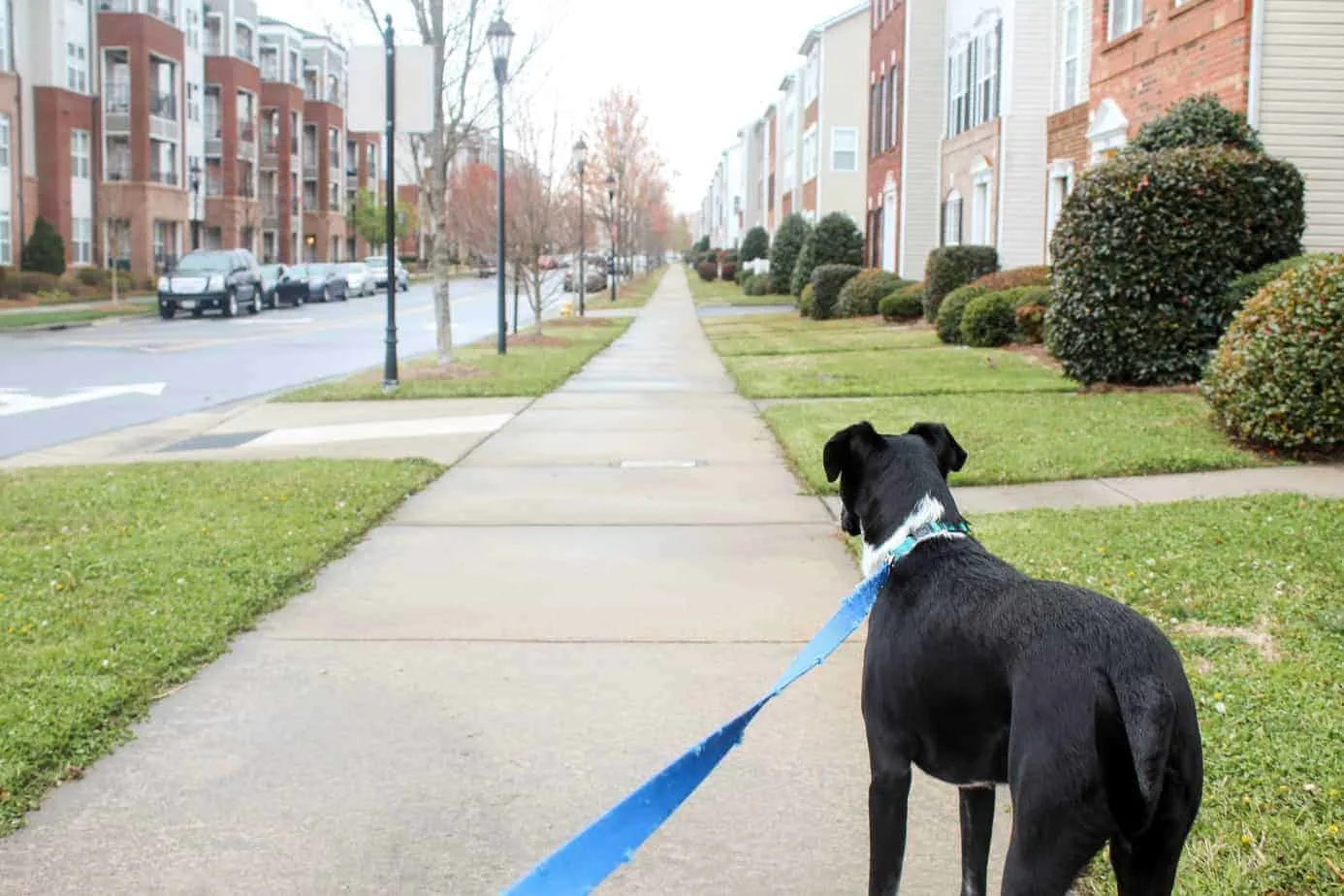 7:15 PM: Bodie and I go on our regular neighborhood loop and when we get back, I feed him and the cats and do a little social media scrolling.
7:30 PM: Dinner's ready!
AJ made us flounder (we picked some up at a seafood market when we were at the beach last weekend), bok choy and mashed potatoes.
We sit down to dinner in front of the TV (I know, a terrible habit) and turn on a movie.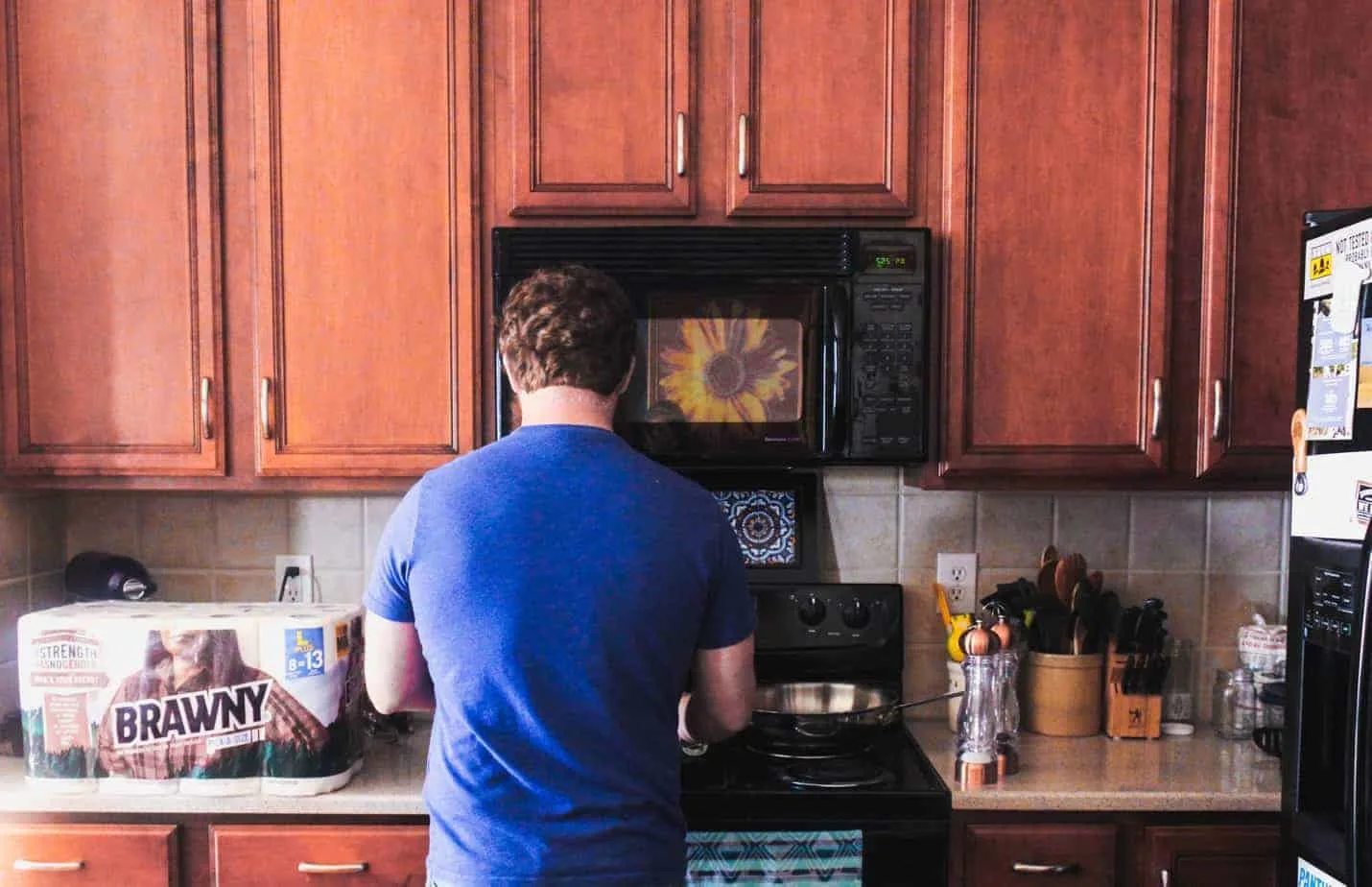 A movie night is rare on a Wednesday (sometimes we watch a TV show or two together, sometimes we eat dinner then watch TV separately, sometimes I have to write a blog post or edit photos, sometimes we have things to do after work and aren't home, but movies are usually reserved for Sundays).
Last night, I worked for about four hours on a blog post while AJ was at soccer, so tonight we decide to just veg.
(Four hours on a blog post is not rare, sometimes they take longer, but I usually break the work up. I really wanted to get this one published ASAP and as soon as I started working on it, I lost track of time!)
8:00 PM: We pause the movie to clean up after dinner (I'd rather clean up and then relax than have the dishes haunt me for the rest of the evening, and since AJ cooked, it's my turn to clean).
I grab a couple of the Brawny® paper towels to wipe down the counters.
(This is what happens when you ask your husband to take a photo of you for your not that thrilling day in the life post. I'm laughing because he keeps saying "Work it, work it.")
9:15 PM: We finish the movie and then I return some personal and blog emails (god my life revolves around a lot of emails). I do some more social media scrolling before settling in bed to read for a little bit.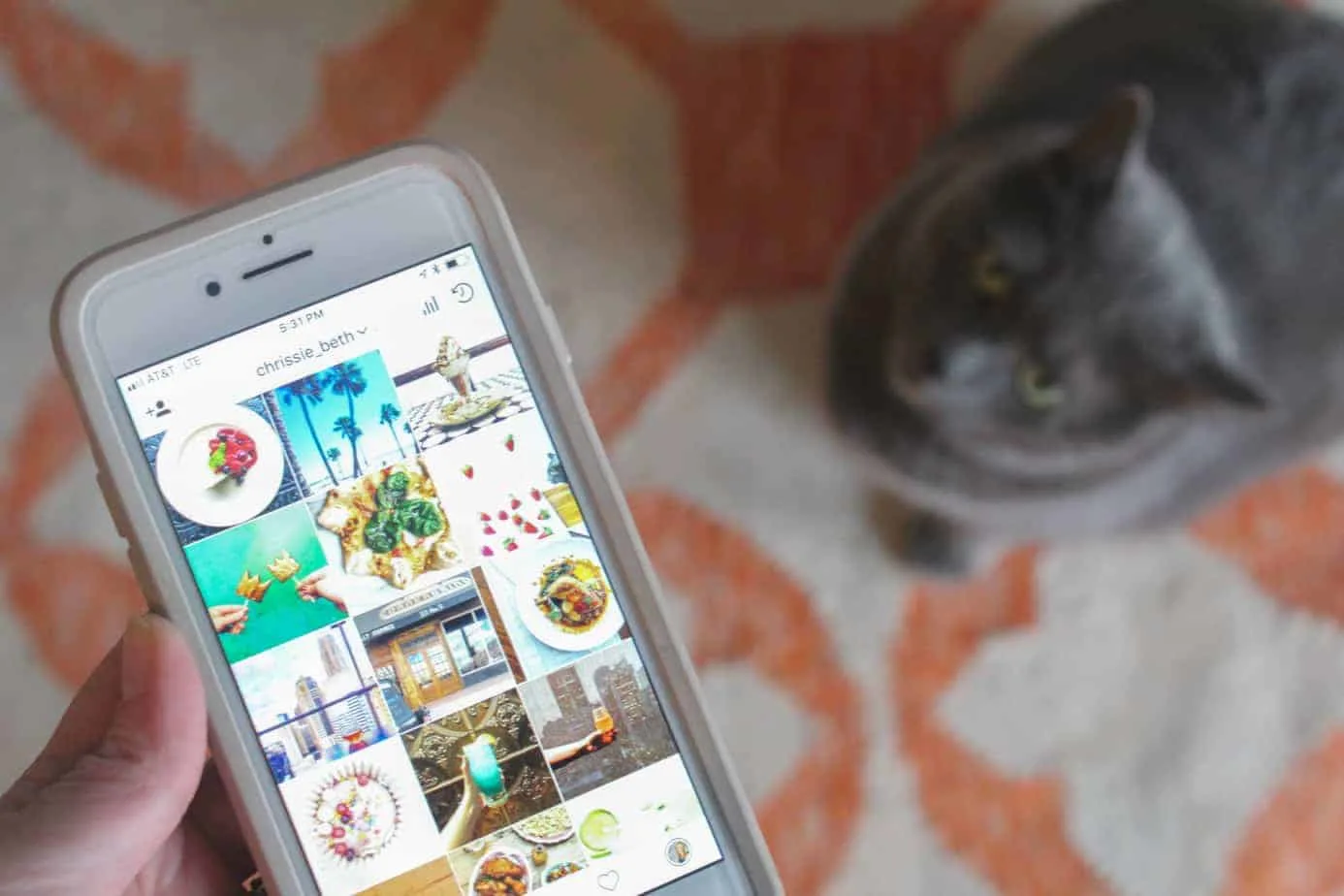 10:15 PM: Bed time! Gotta get up for the gym tomorrow!
Thanks for following along with my day today! While it wasn't the most exciting day at work, I loved being able to share more about my job and give you a behind the scenes look at being a public defender.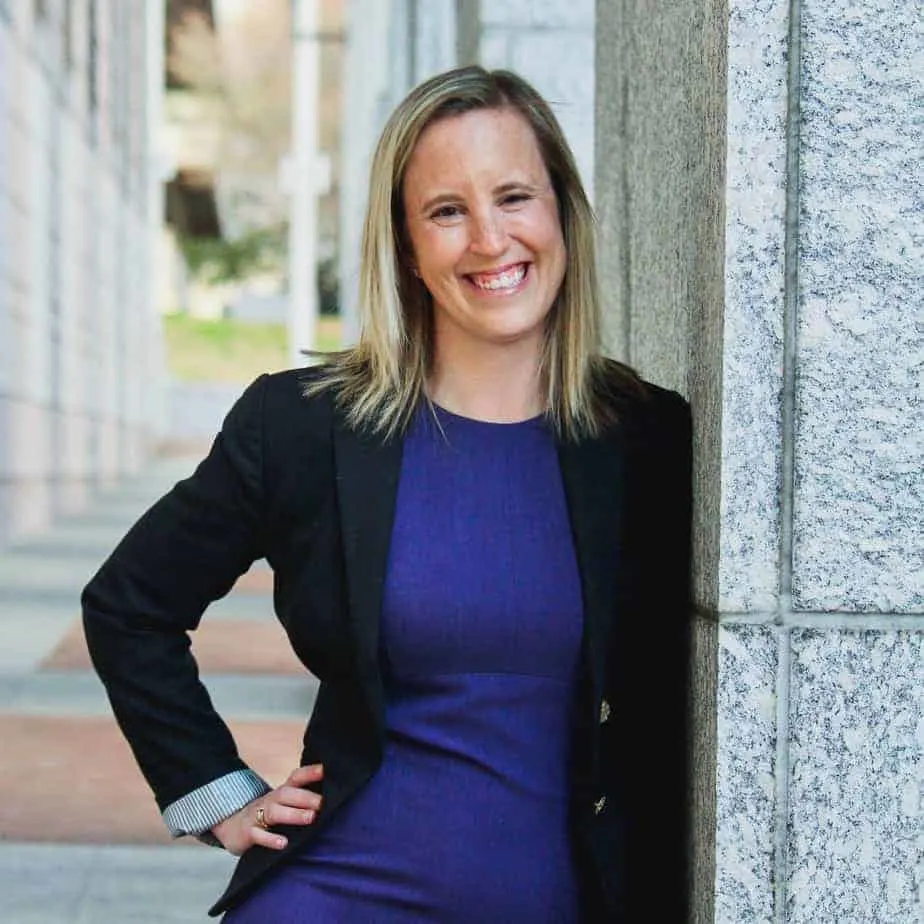 (photo by Jessica Bentley)
I would love if y'all would share your SHEro stories with me! Use the hashtag #StrengthHasNoGender on social media to share your story and read about other courageous, strong and resilient women. Not all heroes are a "he!"
And, as part of The Strength Has No Gender™ campaign, Brawny® will donate a $100,000 and will also give your SHEro stories to Girls Inc. to inspire girls to be strong, smart, and bold. Let's shape a better future and prove #StrengthHasNoGender!