A Christmas White Russian is a fun, festive holiday drink inspired by the classic three-ingredient cocktail.
I partnered with Bolthouse Farms to create this content and I am receiving compensation for this post. All opinions and content are my own. Thank you for supporting brands and businesses that support Off the Eaten Path!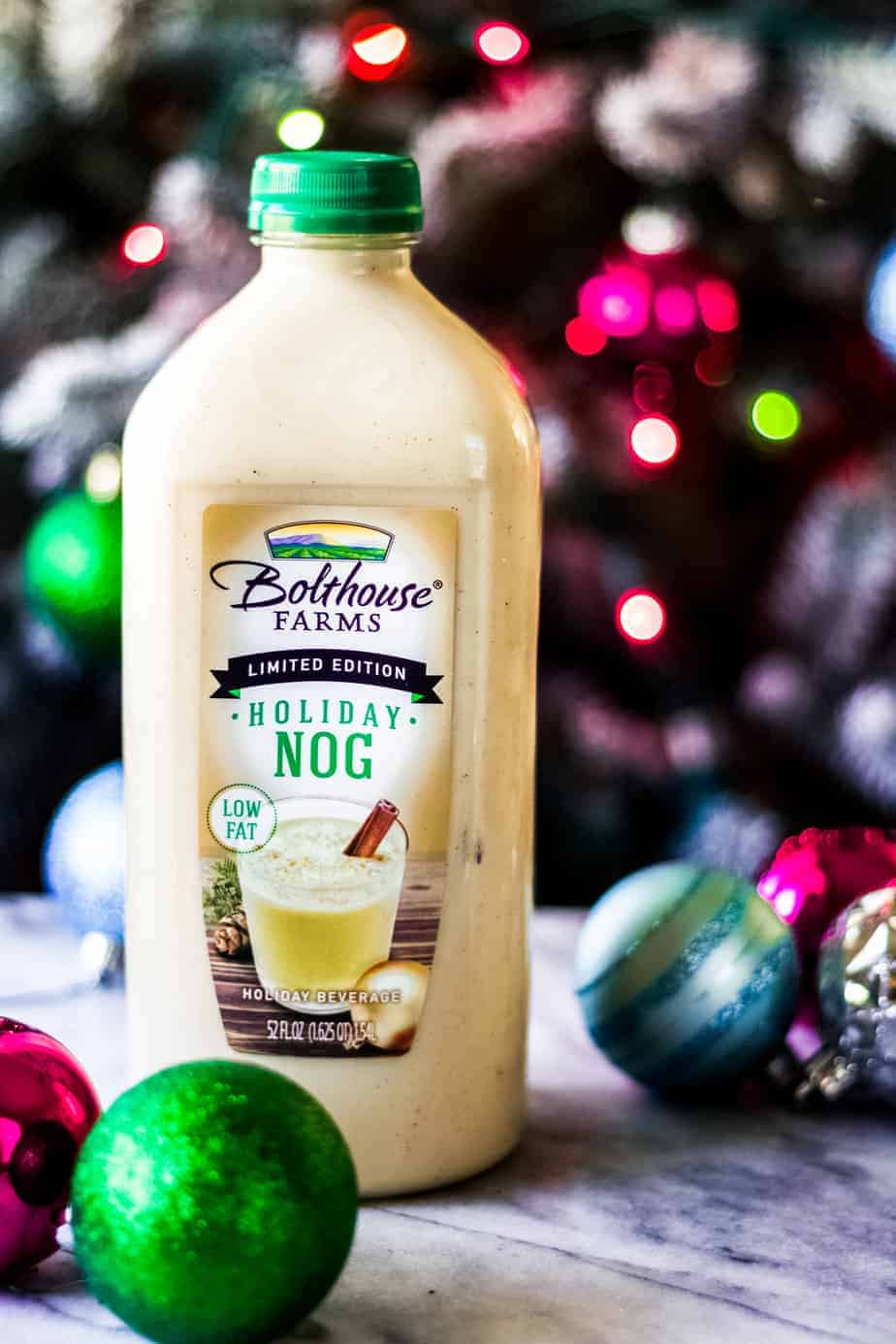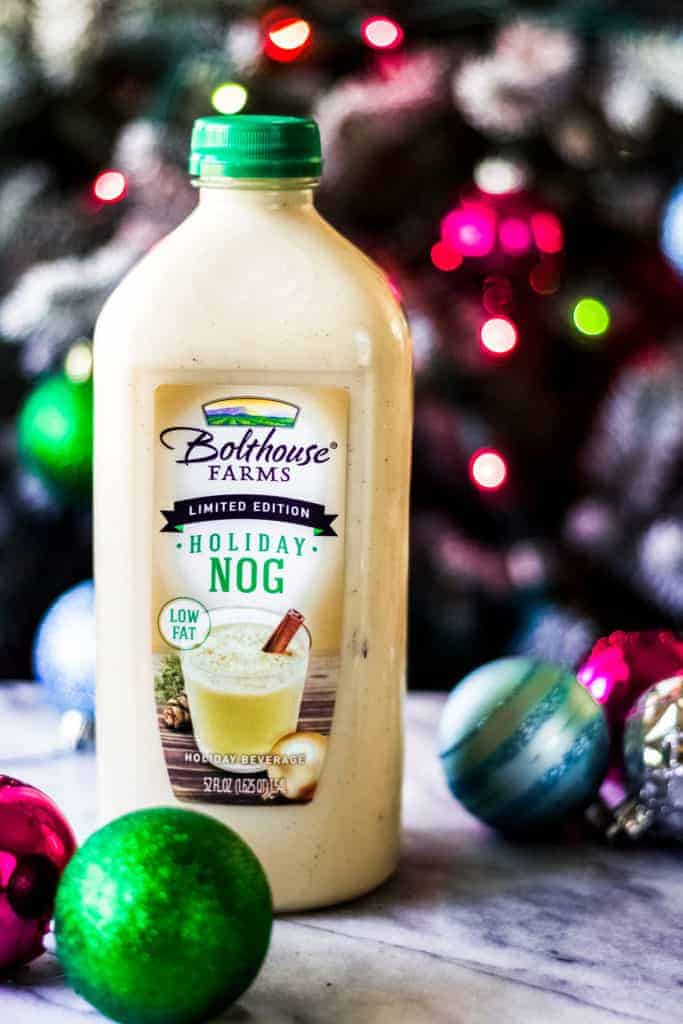 I know it sounds cliché, but Christmas time is my favorite season.
I love everything about the holiday season: the lights, the music, the movies, the festive parties, the traditions. (In fact, I'm listening to Christmas music as I write this.)
To me, there's this unexplained extra special feeling of joy just sort of floating in the air the entire month of December.
I guess I'm just easily infected by the holiday spirit!
My Christmas season celebrations are deeply steeped in tradition: putting our tree up the weekend after Thanksgiving, going to an annual performance of The Nutcracker, rolling and cutting out dozens of Grandma Vera's sugar cookies, cozying up on the couch in front of the fire to watch our favorite holiday movies (we've recently been into the cheesy Christmas movies on Netflix.)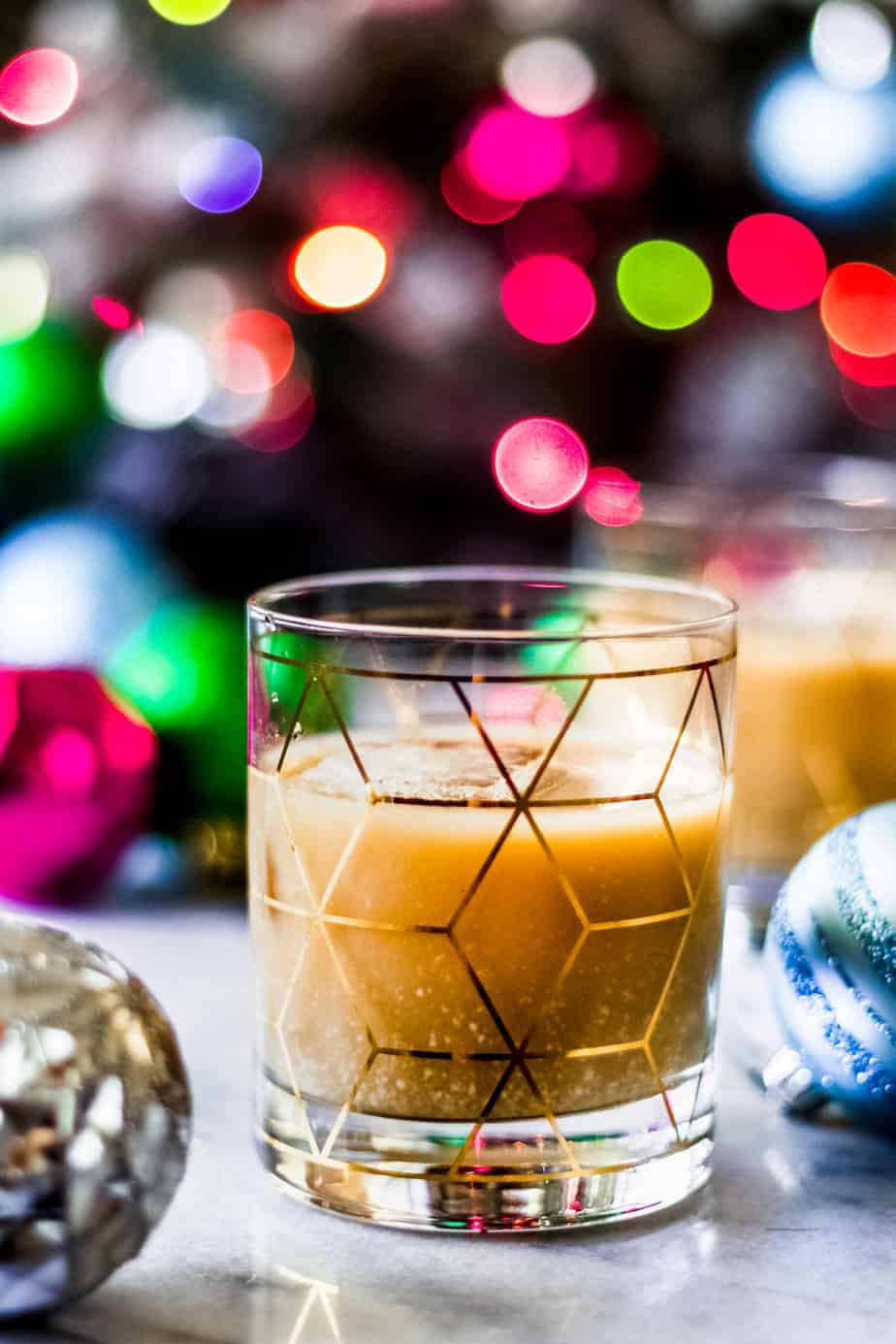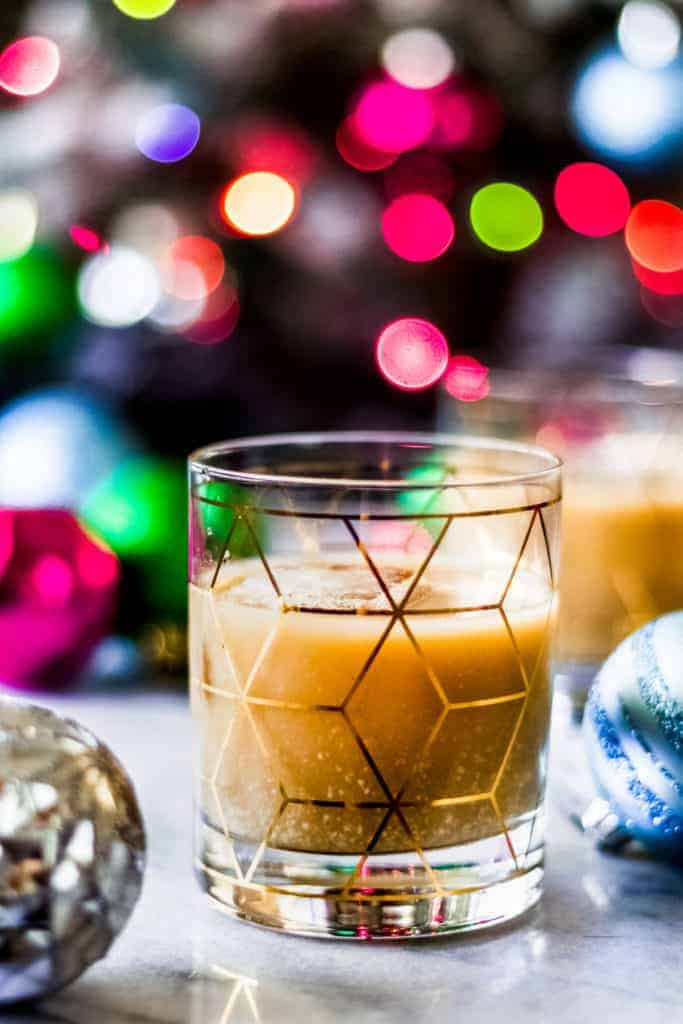 And while I love my annual holiday traditions, I also love creating new festive memories every holiday season.
This is our first Christmas in our new home since we moved in August, and you better believe we decked the halls…from wrapping multi-colored lights around our outdoor columns and a new homemade wreath on the front door, to garlands galore in the living room and kitchen windows, and strategic Santa placements throughout our house.
One of my favorite corners of our new home is the wood-burning fireplace in our basement; there's something peaceful (and also rewarding) about sitting in front of the fire, flanked by our pup Bodie and a few cats, relaxing with AJ while the logs sizzle, crackle and pop.
The fireplace and mantle got the VIP Christmas decorating treatment this year, complete with custom stockings, a lighted garland and greenery, and a homemade wooden toboggan handcrafted by my father-in-law.
It's really become a place I love to unwind, and seeing it so festively decorated for the season gives me a lot of joy!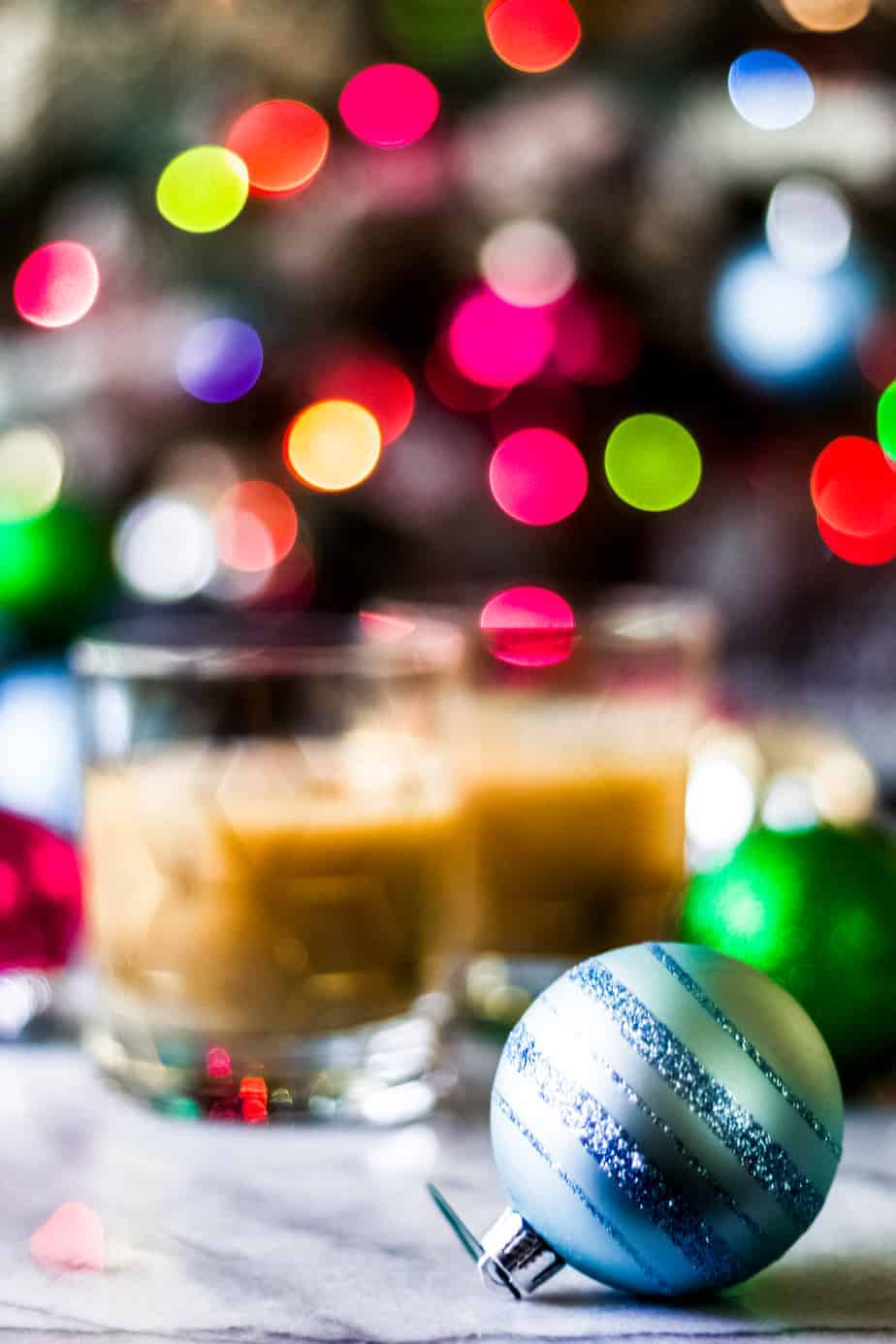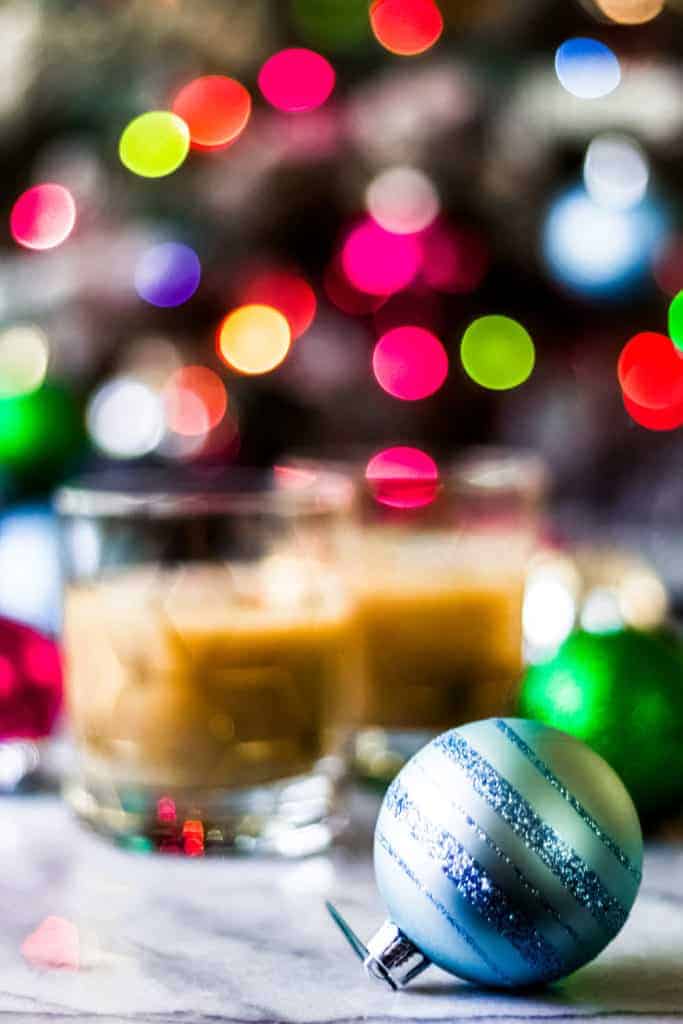 Do you know what makes relaxing in front of our festive fireplace even more enjoyable? A cocktail of course! As you guys know, we love creating cocktails at home (like Watermelon Frozen Rose, Raspberry Gin Seltzer and Classic Margaritas), so we recently whipped one up that I think is perfect to sip on throughout the holiday season: a Christmas White Russian.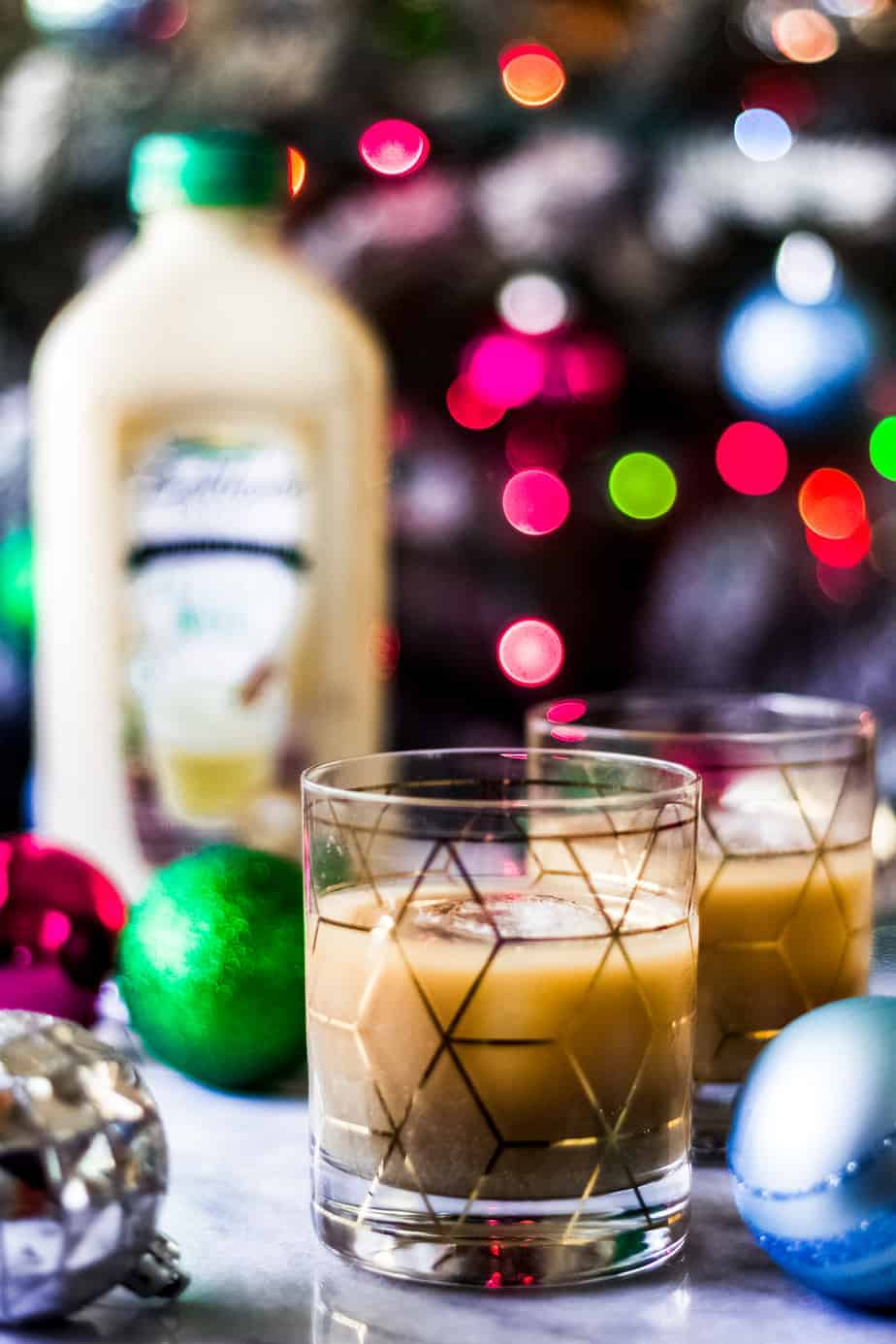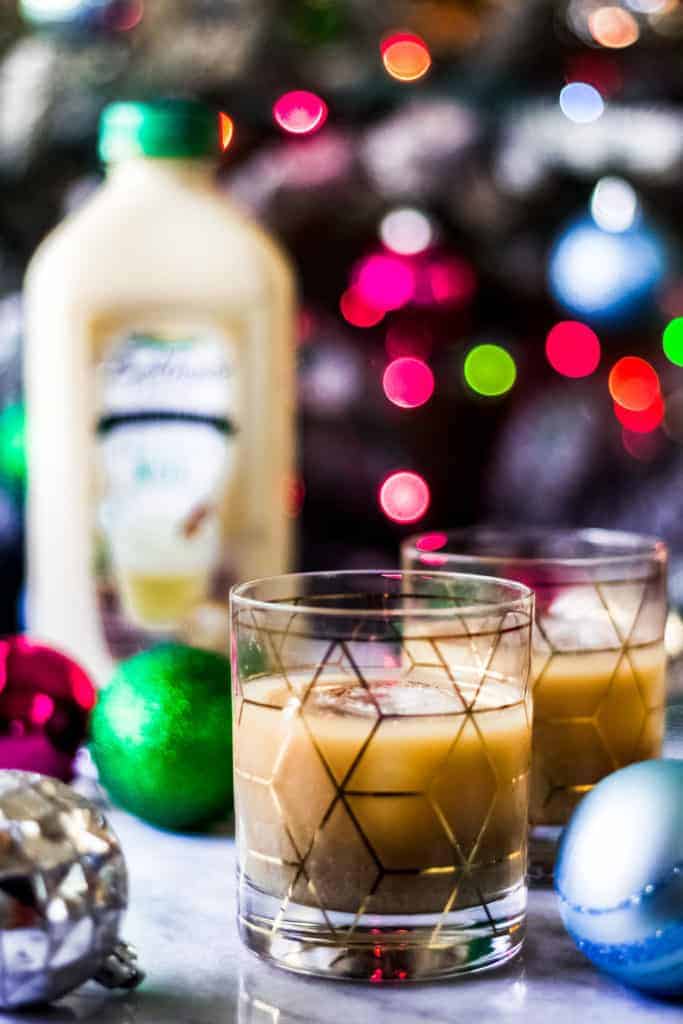 What is in a White Russian cocktail?
A White Russian is a relatively easy and simple drink to make, goes down smoothly, but can be a little bit stronger than they seem.
You may be familiar with the cocktail from a popular cult comedy classic because it's the Dude's go-to drink.
The classic three-ingredient cocktail featuring vodka, coffee liqueur and cream.
The history of the cocktail, and its name, is not definitive, but something that everyone seems to agree on is that the Russian part of the cocktail's name comes from the simple fact that a White Russian contains vodka.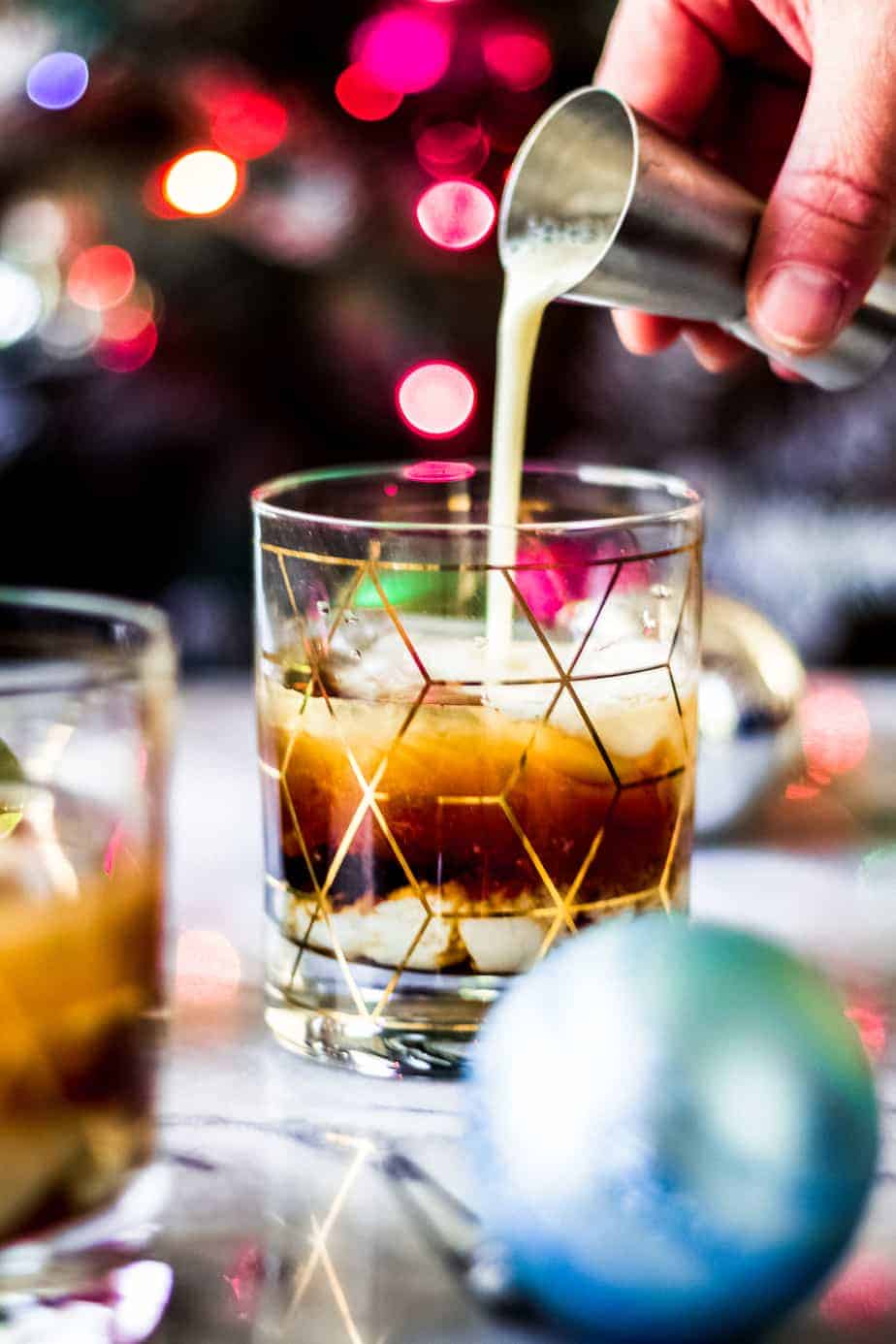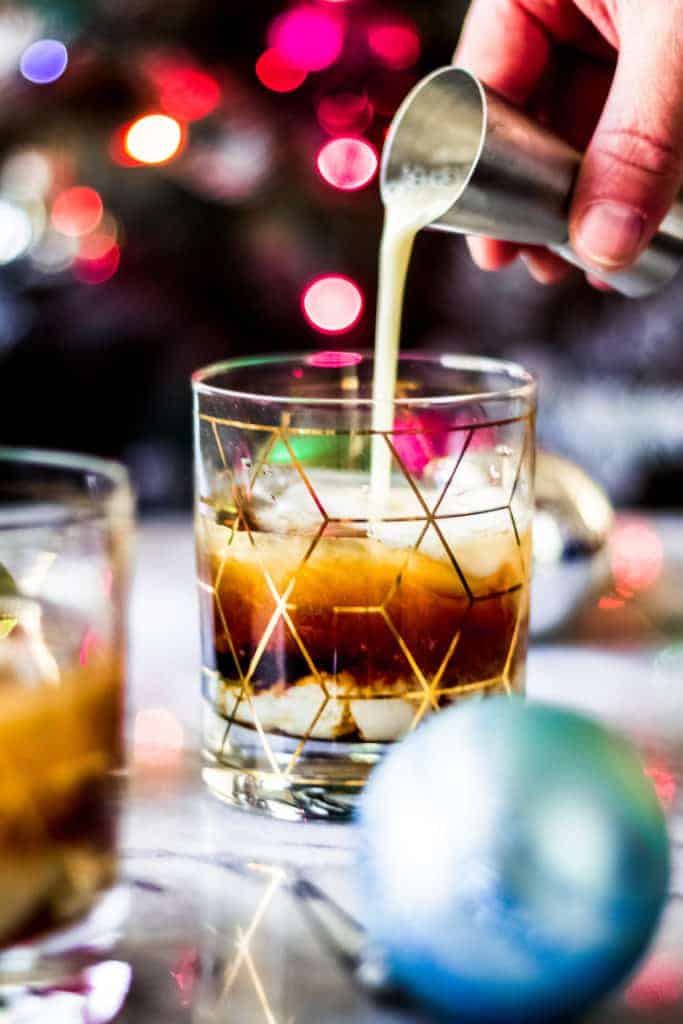 I love sipping on the cream-based cocktail in colder months, which is why I thought it would be the perfect inspiration for a Christmas or holiday season drink.
To make it festive and even more seasonally appropriate, I swapped a seasonal favorite, holiday nog, for the cream in the traditional recipe.
What Holiday Nog Should I Use to Make a Holiday White Russian?
When I've had the time, I've tried my hand at homemade eggnog in the past…and let's just say it's much easier to buy from the store.
But not all store-bought nogs are created equal, and coming from someone who is squarely in the pro nog camp (both AJ and I love its smooth, creamy texture and distinctive Christmas-y taste) we have tried our fair share of store-bought holiday beverages and finally found our favorite: Bolthouse Farms Holiday Nog.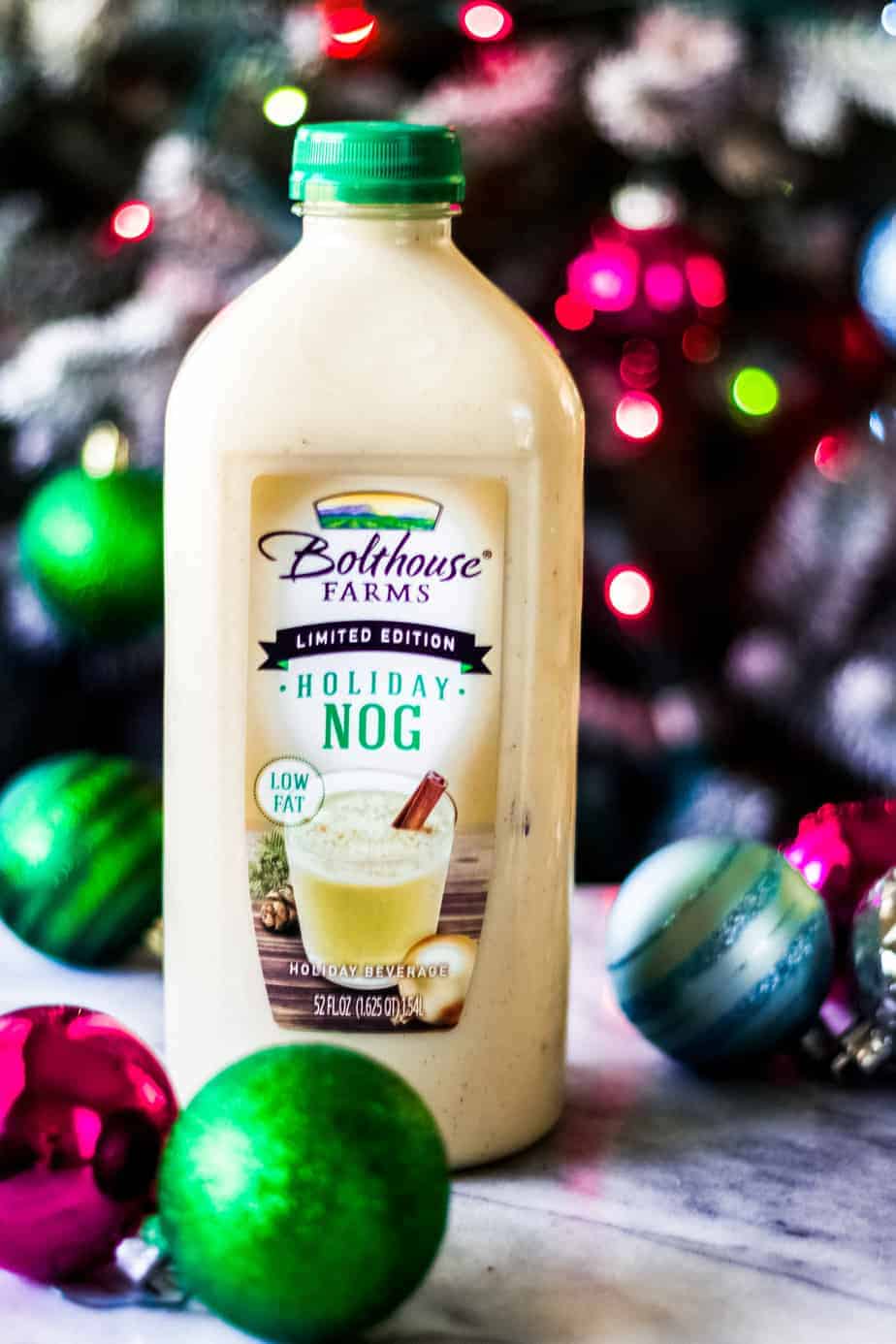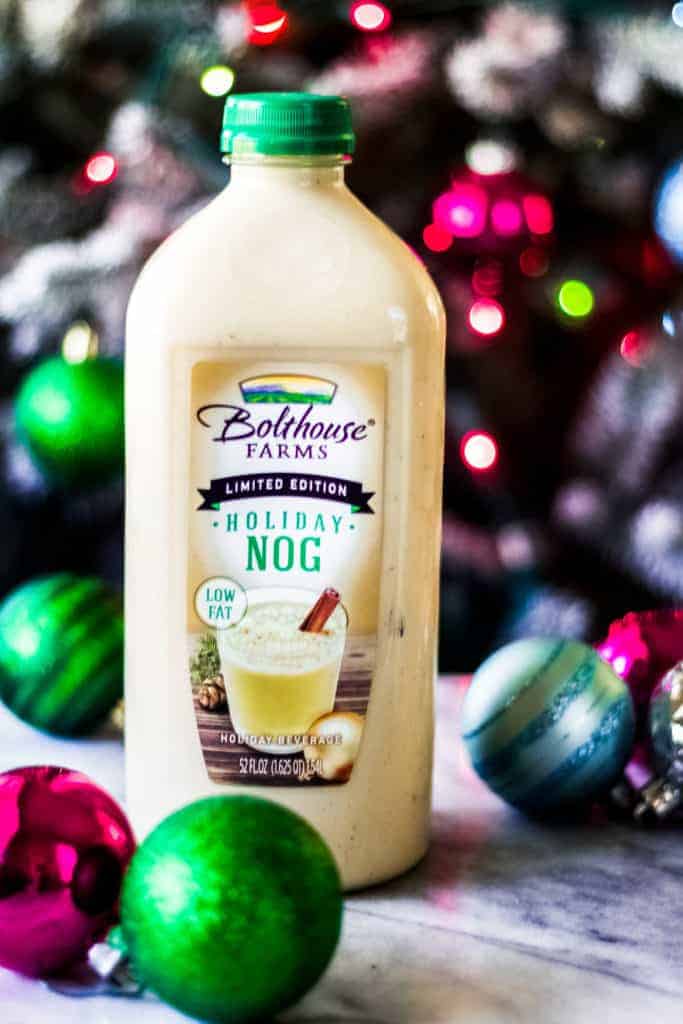 Not only do we love the texture and taste of Bolthouse Farms Holiday Nog, we love that we get the creamy taste of traditional eggnog without extra calories and fat; Bolthouse Farms Holiday Nog only has 80 calories and 4 grams of protein and contains no artificial preservatives or flavors, which means that we can just enjoy more holiday nog all season long.
There's even a pinch of Bolthouse Farms signature carrot juice in their Holiday Nog recipe as an extra secret ingredient!
A bottle of Bolthouse Farms Holiday Nog is the key ingredient to my Christmas White Russian Cocktail, so make sure you find where you can buy it at your local grocery store…we pick ours up at the Food Lion down the street.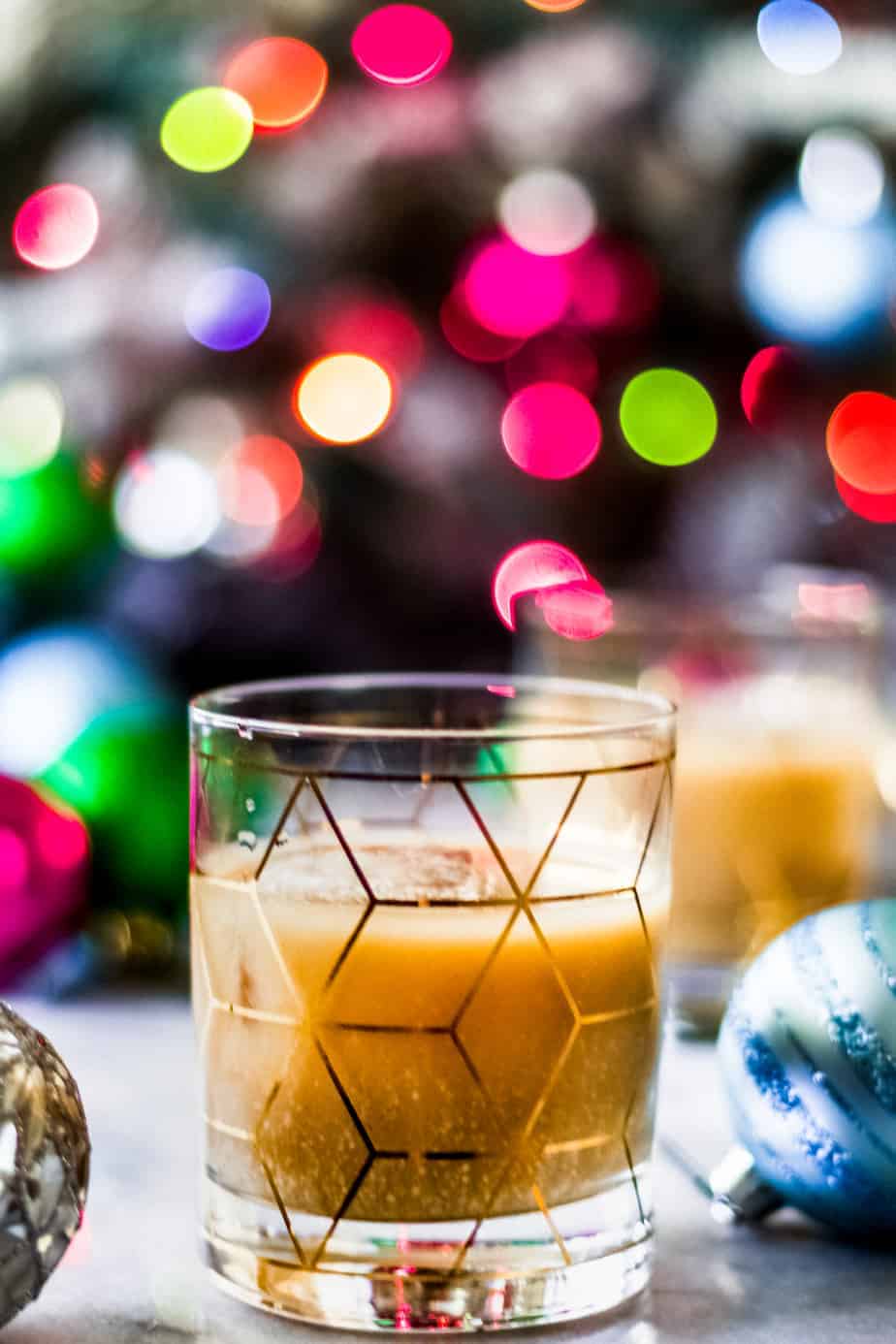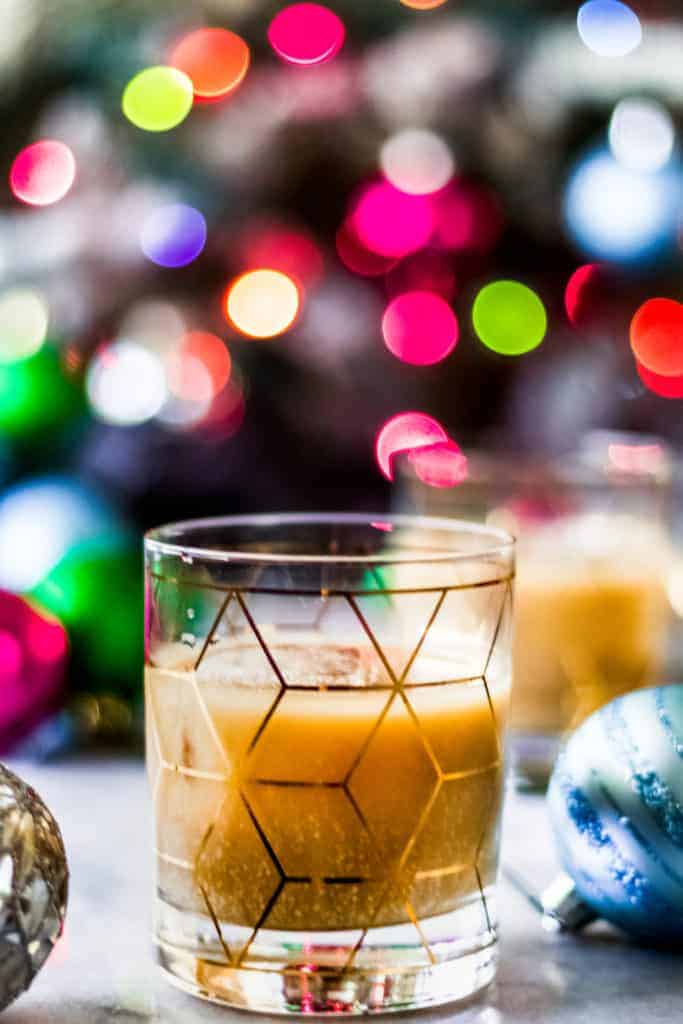 How do I make a Christmas White Russian?
A Christmas White Russian can either be made shaken or stirred.
To start, pour two to three ounces of Bolthouse Farms Holiday Nog into a cocktail glass or shaker, depending on how strong you like your cocktails.
Add two ounces of vodka, one ounce of coffee liqueur, and that's it! If you're making your White Russian in a cocktail glass, add some ice and give it a stir, and if you went the shaker route, give it a good shake and then pour over ice.
Sprinkle with a little nutmeg, and enjoy, preferably next to a cozy fire if you can.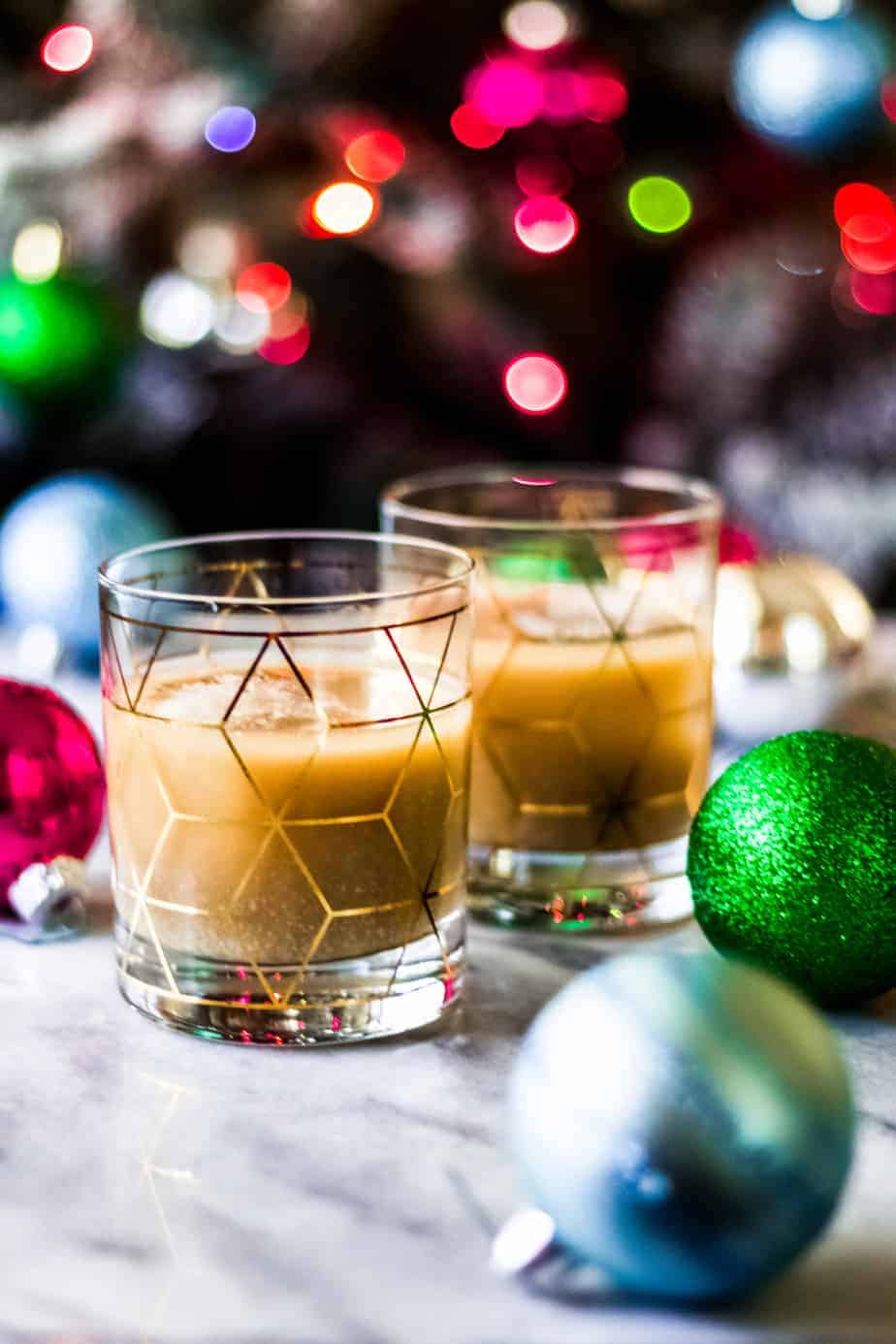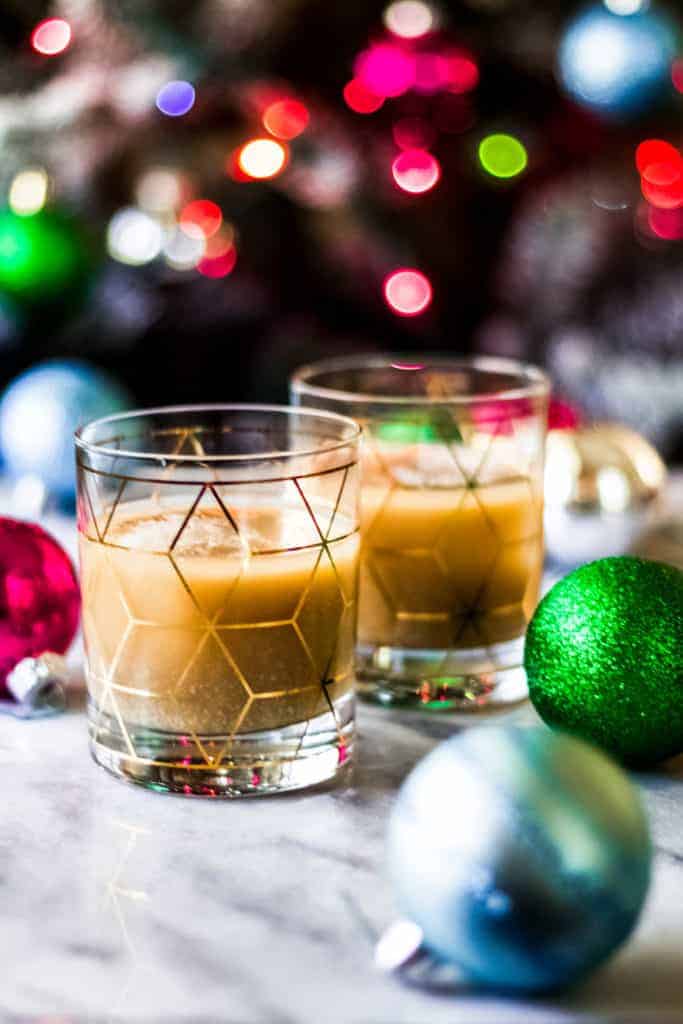 Can I make an eggnog White Russian for a crowd?
Yes! This cocktail can easily be batched to make it for a big group, whether your hosting a holiday party, Secret Santa gift exchange, or have a big, cocktail loving family staying with you for a few days.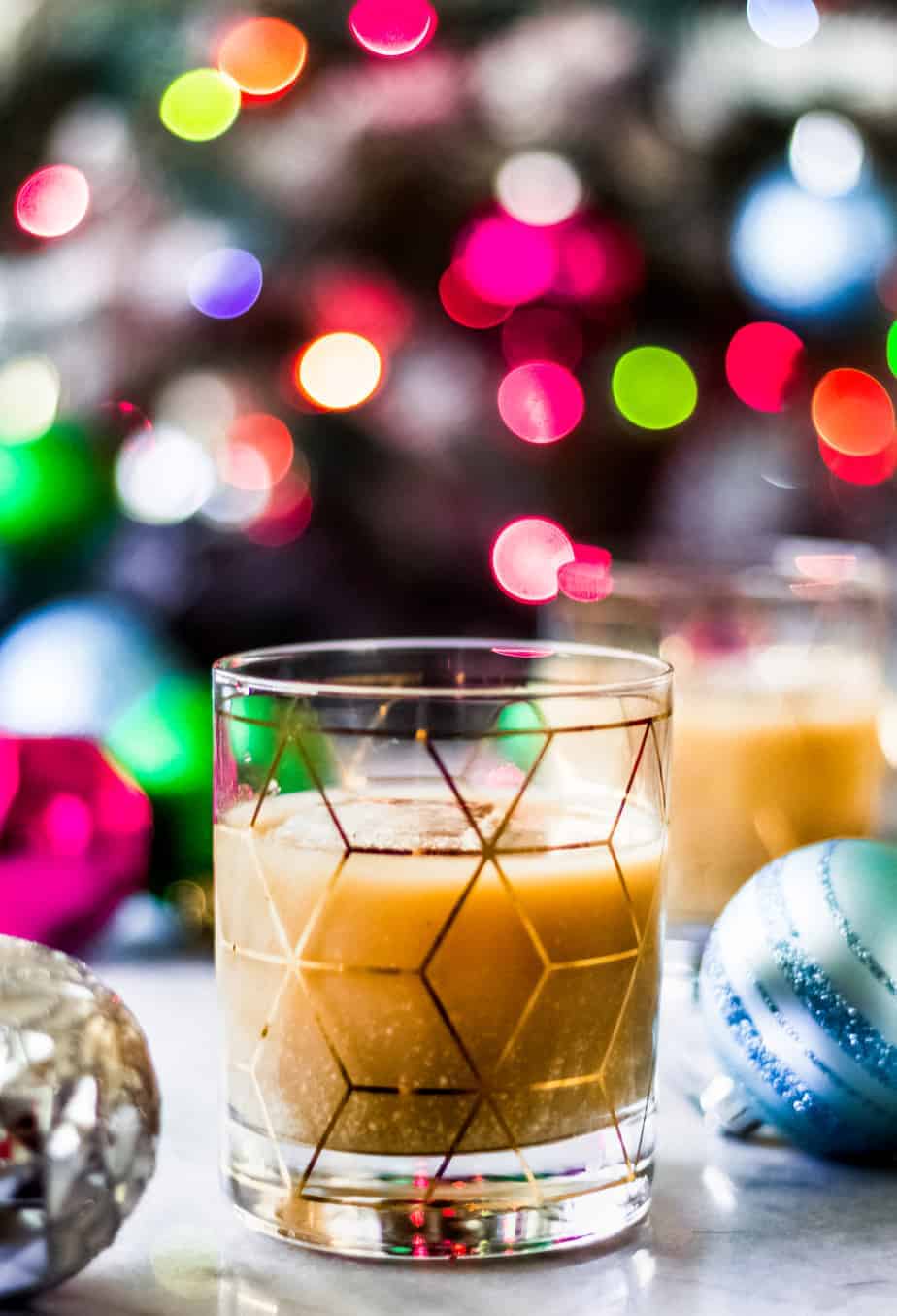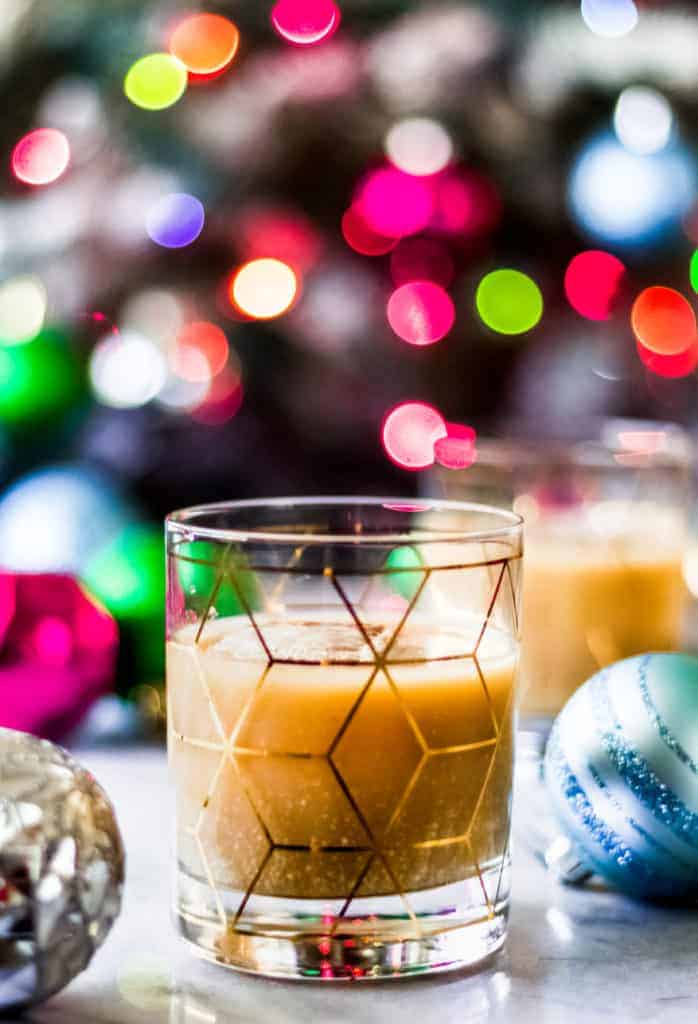 In order to make a big batch of Christmas White Russians, you just have to increase the ingredients, and combine them in something like a pitcher or a punch bowl, rather than making individual cocktails to order.
To make six cocktails, you can combine 1 ½ cups vodka, ½ cup coffee liqueur and 2 to 2 ½ cups Bolthouse Farms Holiday Nog in a pitcher or a punch bowl.