Does anyone else miss football too?
Yes, yes, yes I know baseball is coming. With the end of football means spring. I like baseball. I like spring. But I think the most wonderful time of the year is crisp fall mornings spent around a grill with a beer in my hand. The electric, contagious energy of a football stadium. That same energy at the local bar when your team is away. The happy dance after a touchdown.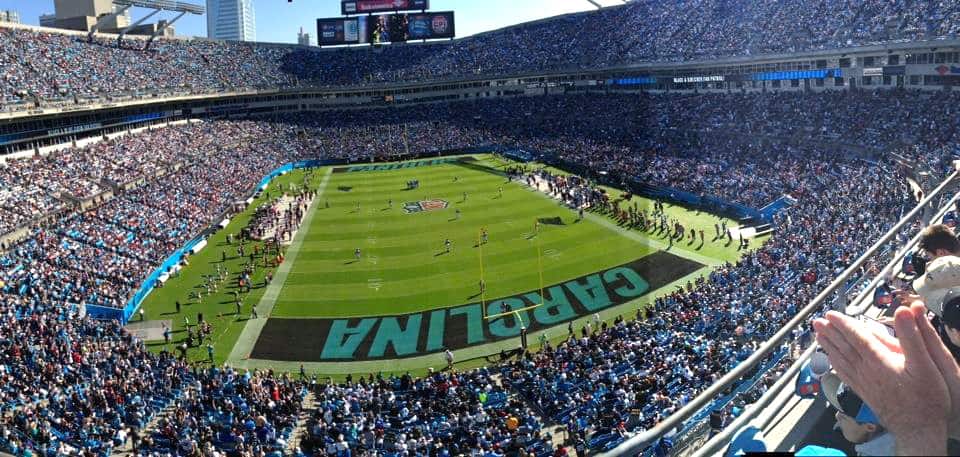 I love football.
If you've been here for a while, you know that I'm a Green Bay Packers fan through and through. Born and raised. We're the family that sported Packers jerseys to a Washington Redskins game even though we've lived in the DC area my whole life. Yes, those people. I watched Packers games during college almost every Sunday on my aunt's couch at her weekly Packers' parties. I remember Desmond Howard's punt return for a touchdown in Super Bowl XXXI (and loved it when he told the country he was going to Disney World!). I cried when I went to Lambeau for the first time and they retired Reggie White's jersey. I celebrated in the streets of Madison until the wee hours of the morning when the Packers won the Super Bowl XLV.
I never thought I'd be a fan of another NFL team. But I have to tell you, the Panthers' have captured a little piece of my football loving heart.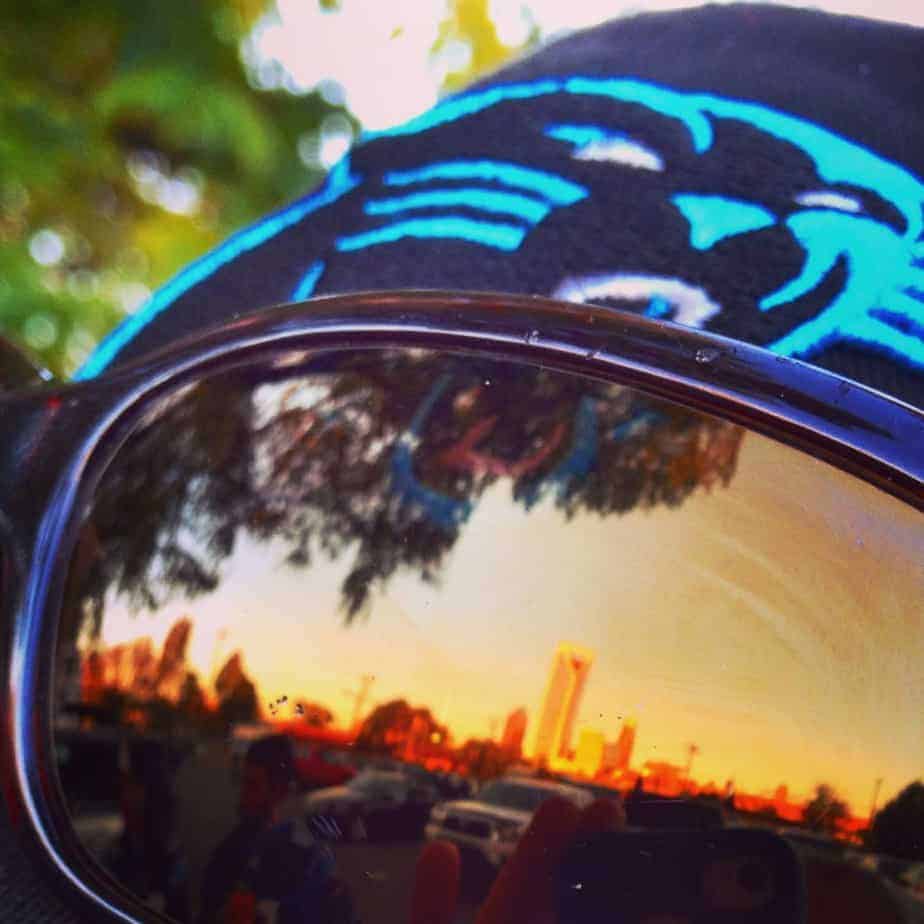 I moved to Charlotte in the middle of football season in 2012. I thought it would be way cool to go to a Panthers' game; heck the stadium is right there at the edge of Uptown. I didn't make it to a game that season, but put it on the to-do list for next year.
My second fall in Charlotte, we had an elaborate plan to scalp some tickets and go to a few games. But then, the Panthers got good (who would have thought). The whole city jumped on the bandwagon. We ended up at a few tailgates with no luck getting our butts in the seats at Bank of America Stadium. But, we did have fun at those tailgates (we actually ended up scoring playoff tickets that January, and the tailgate and that game were super fun, every though the panther cats lost).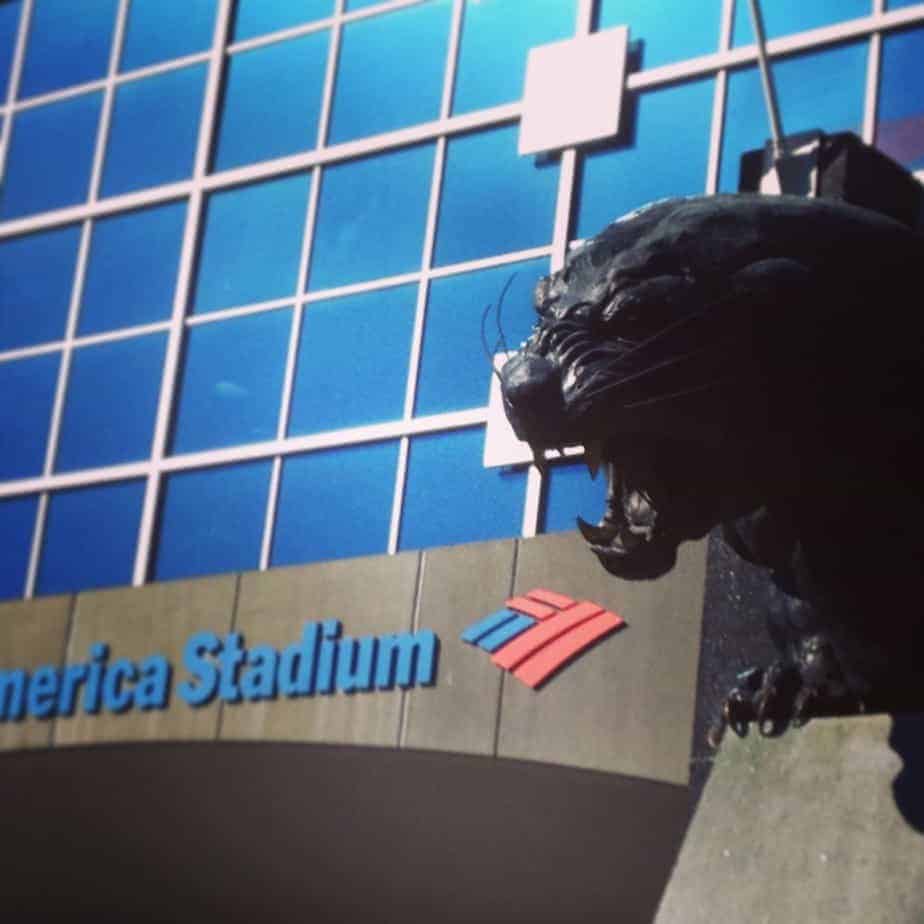 Last season, we planned way far ahead and bought tickets to two games. Plus we went to more tailgates (tailgates are a very integral part to football).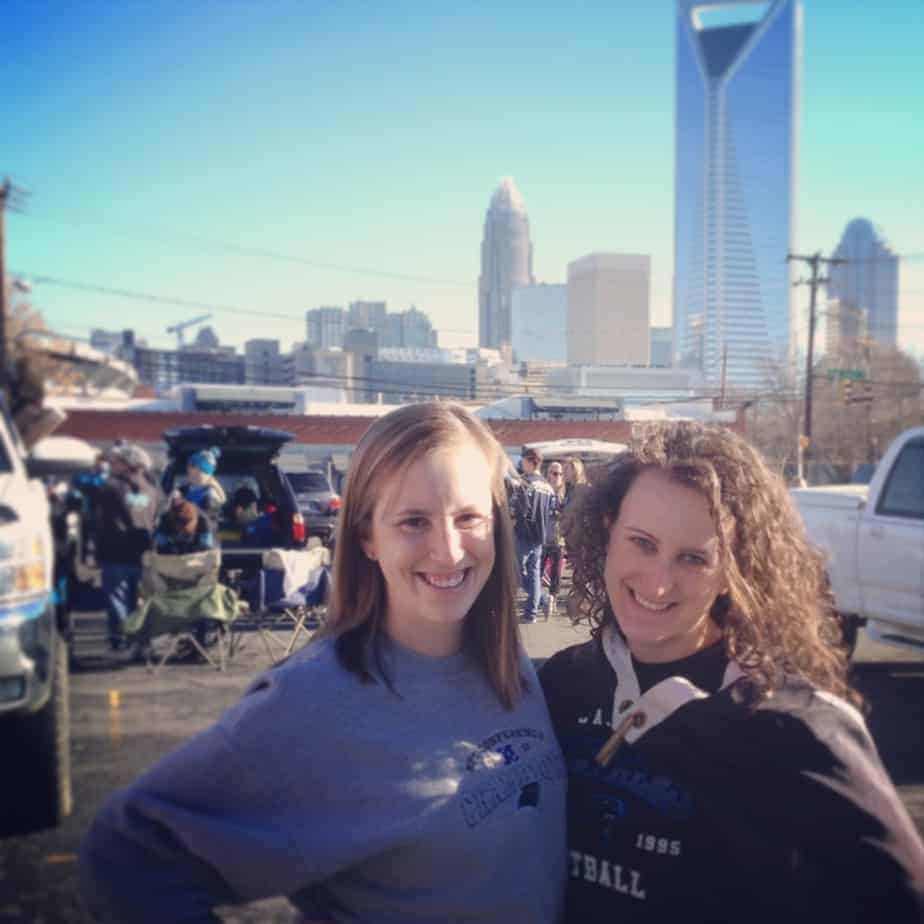 This is Alan. He's the Panthers' tailgate king. He also loves Jock Jams.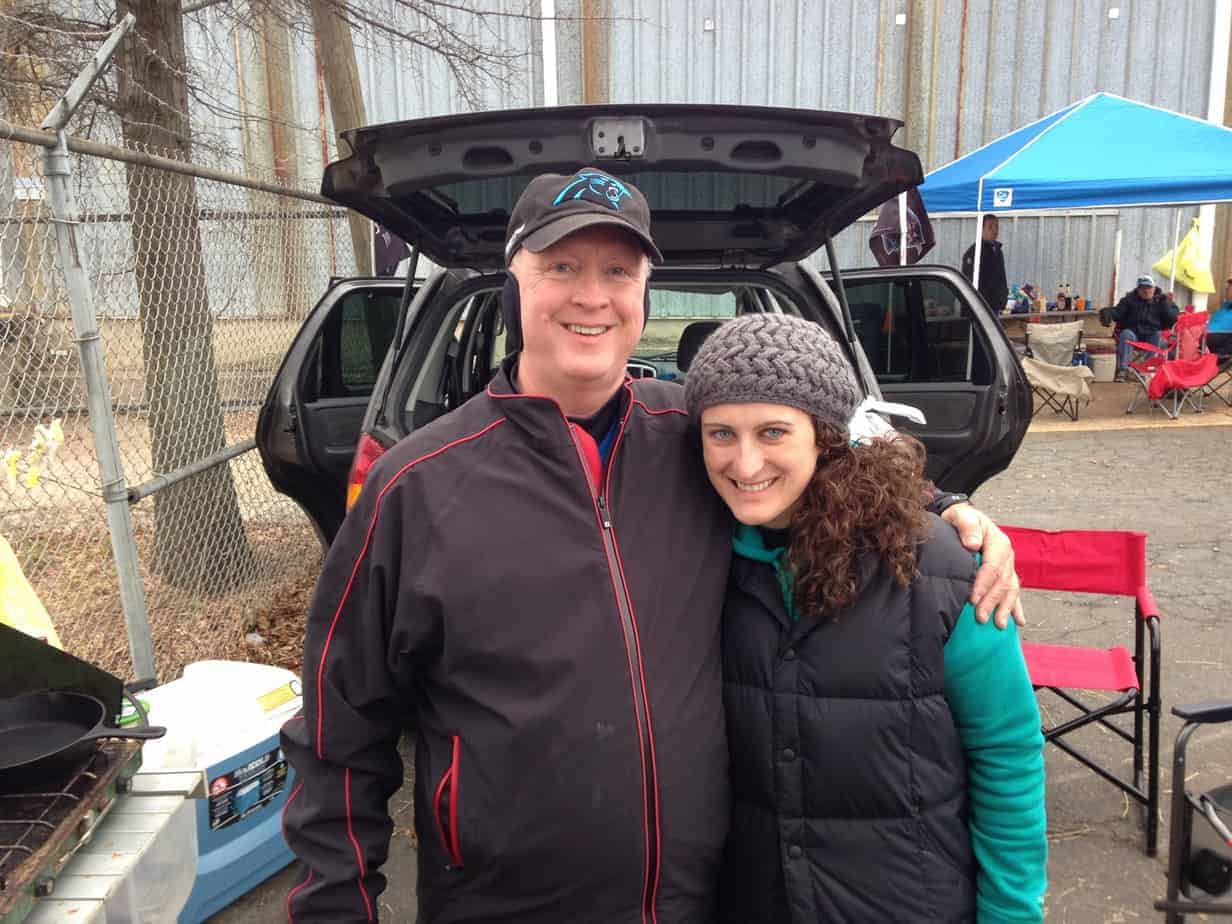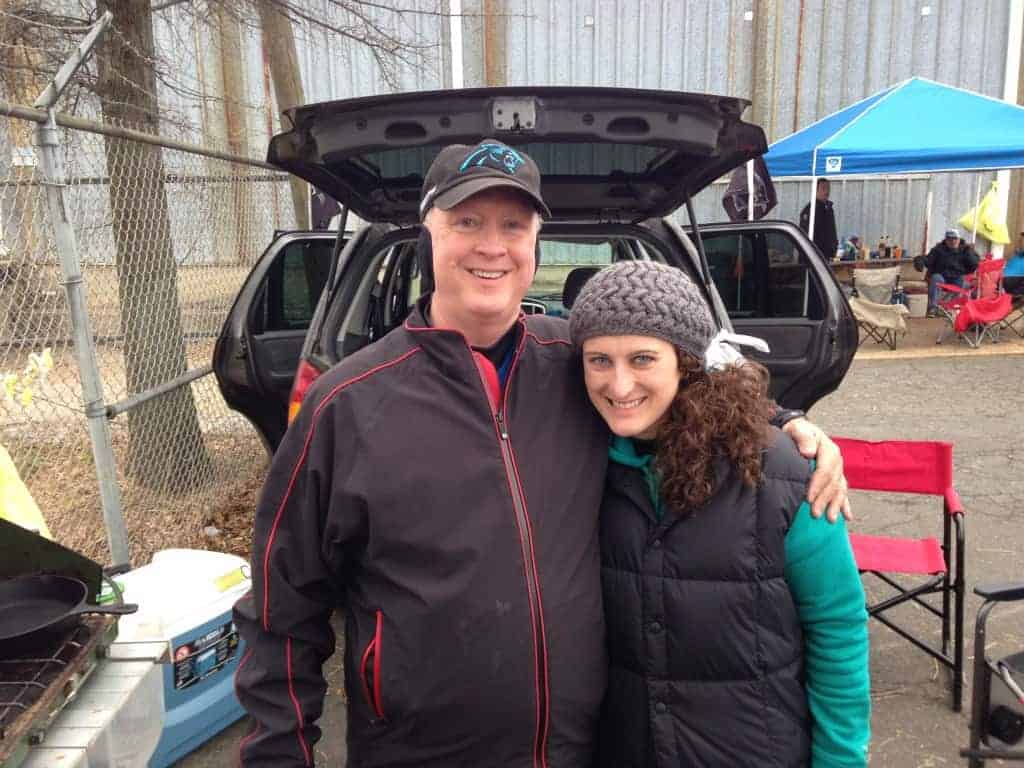 Alan has been a big Panthers' fan since the Panthers came to Charlotte 20 years ago (while they were waiting for Bank of America Stadium to be built, Alan went to every Panthers' game in Clemson their first season. True dedication).
During Sunday home games, you can find Big Al firing up his stove in a parking lot off of Mint Street. The morning starts with a Bloody Mary made with his homemade mix (also, he has quite the impressive travel bar).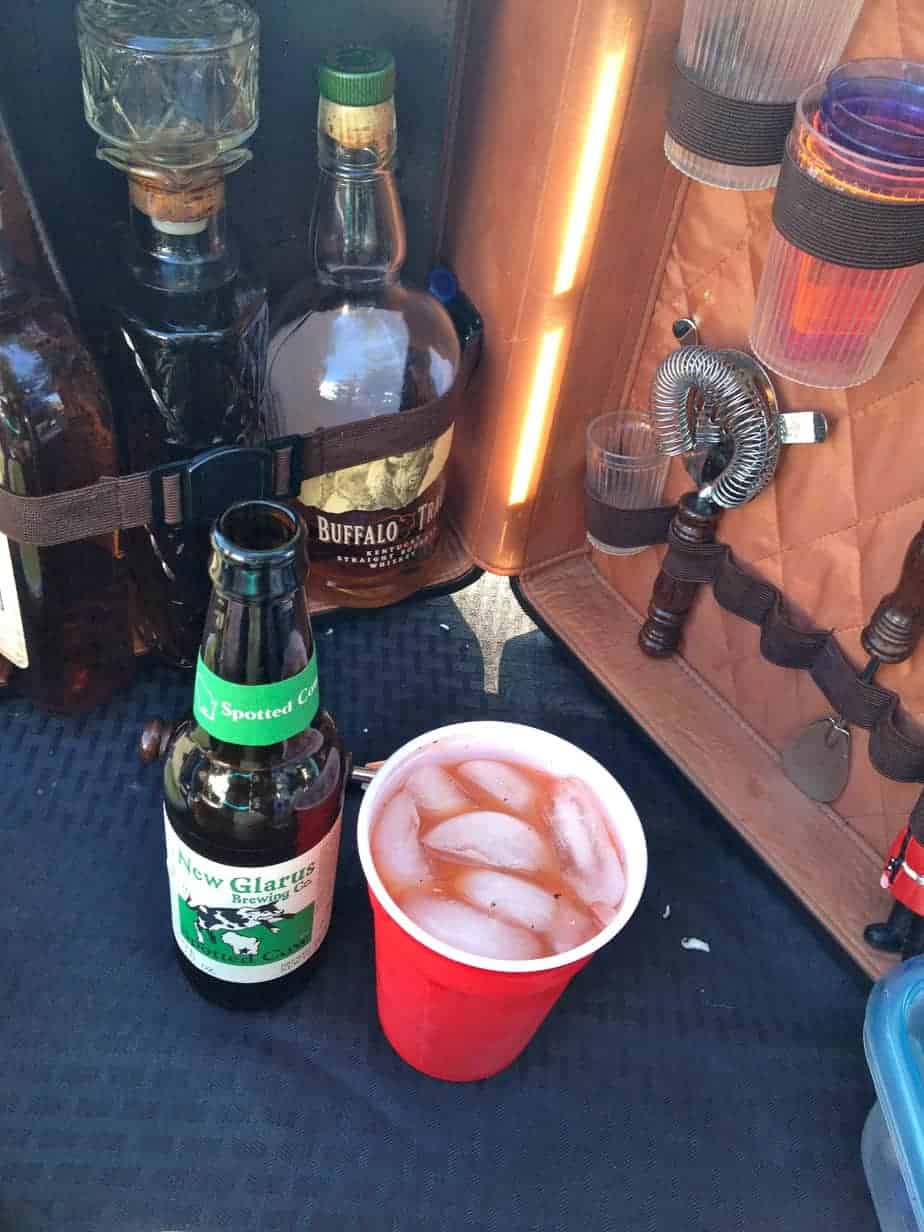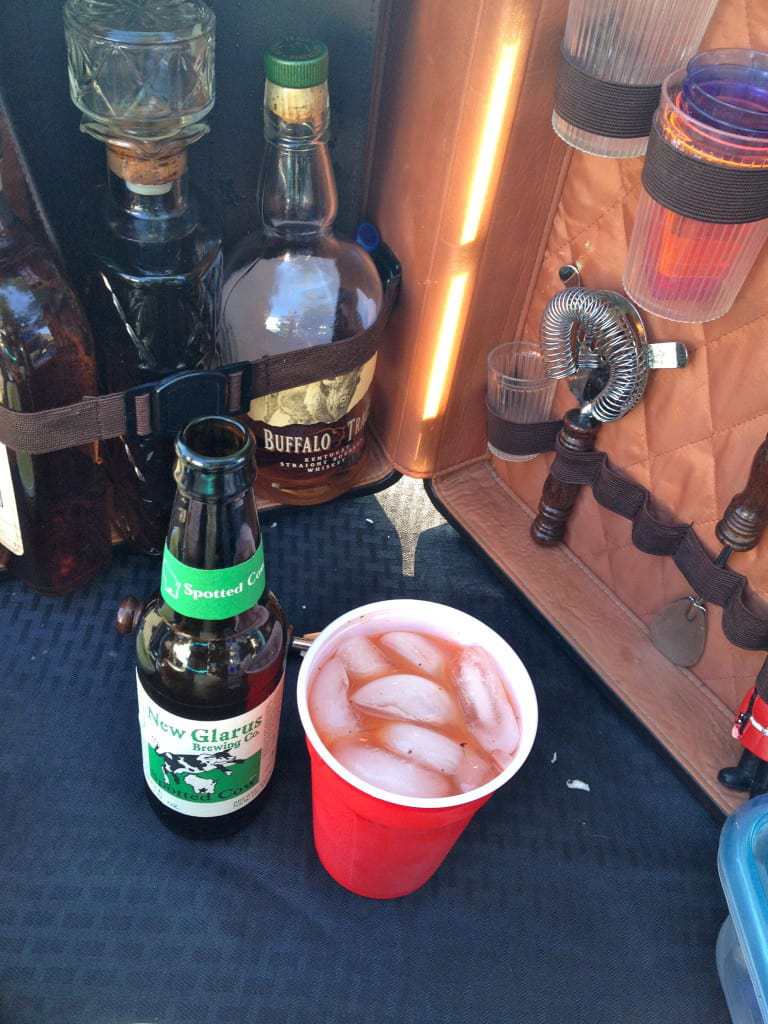 You'll notice I said stoves, and not grills. Big Al pulls out all the stops for tailgate. He's not throwing some hot dogs or bratwurst on a travel grill. Each tailgate has it's own menu; the menus are diverse, detailed, and unique. In any given season, Alan makes a variety of different things: spiedies (a sandwich native to Binghamton, NY), steak, crab fritters, and a Southern staple, shrimp and grits.
Alan's shrimp and grits are delicious; the grits are hearty and smooth, the shrimp is perfectly plump and pink, and every bite from the sytrofoam bowl is chock full of flavor. Plus, the gravy has a lot of my favorite things: bacon, garlic, and onions. Yum.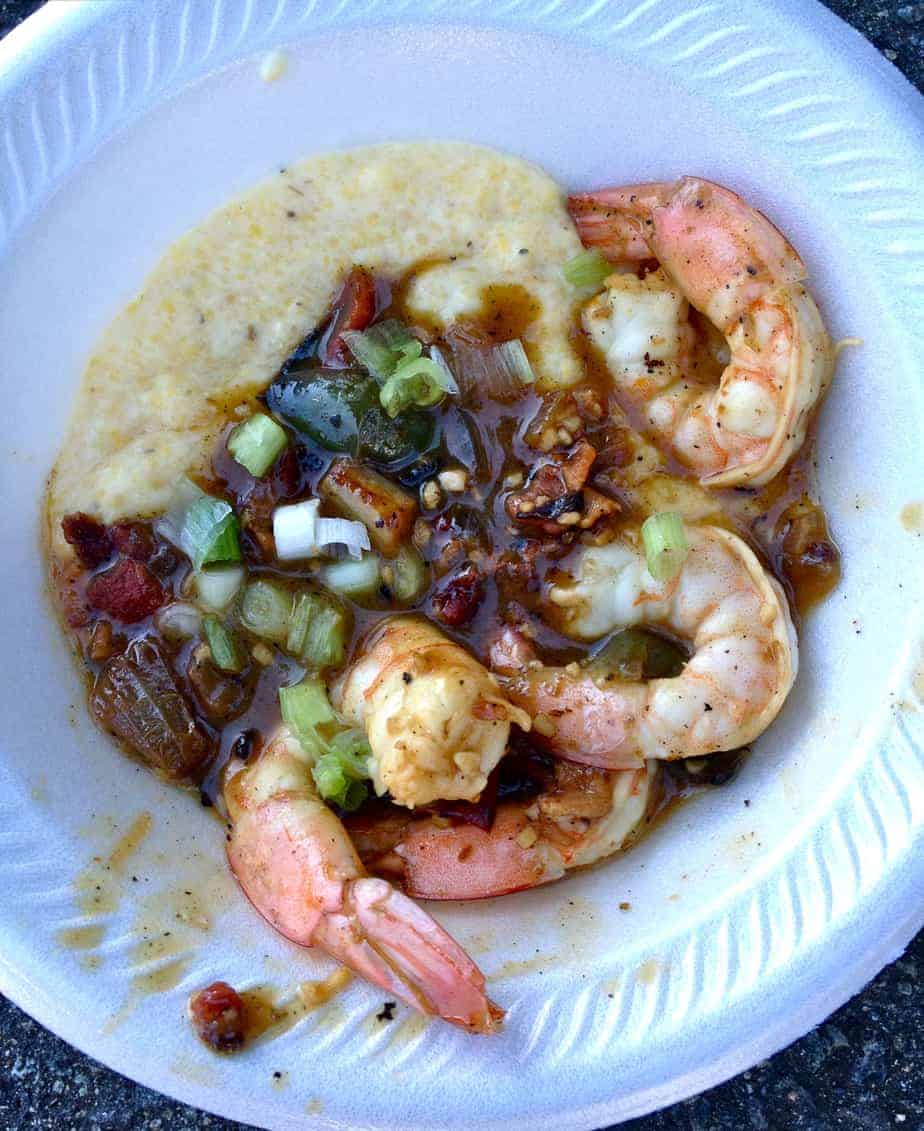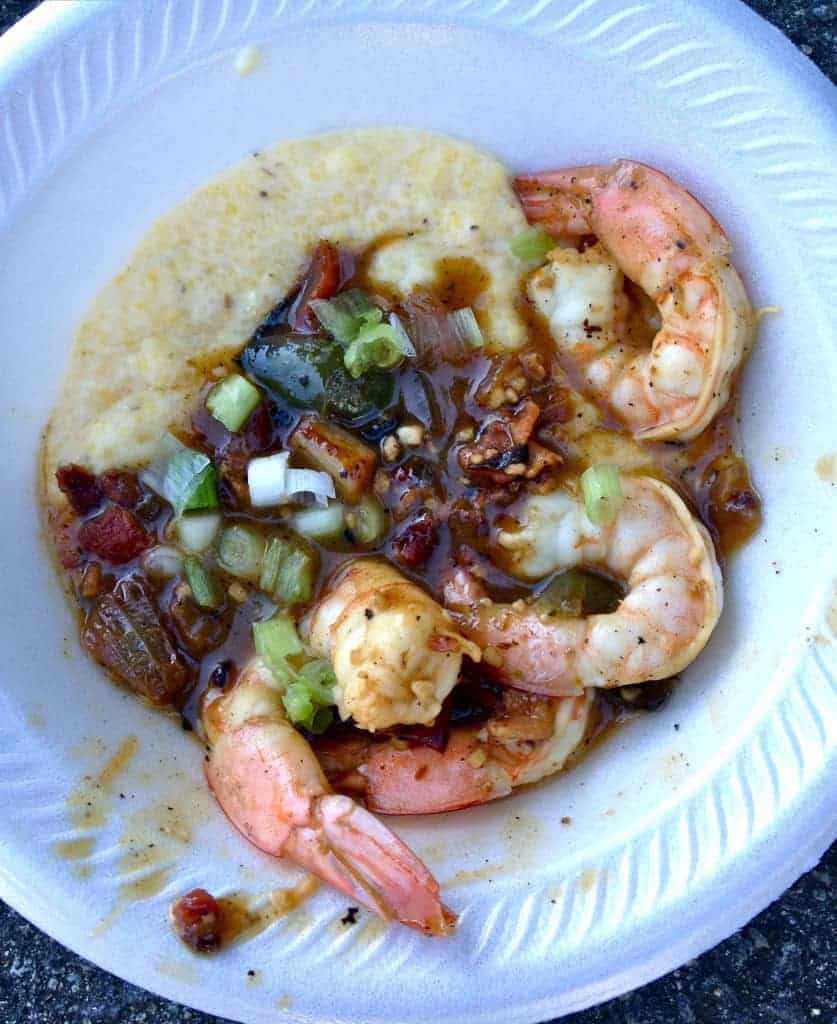 It's truly impressive that all of this is made in a parking lot on a Coleman camping stove.