While Spring is heating up in the Carolinas and with summer right around the corner, you'll want to head to one of Charlotte's best patios to soak up the sun and cool off with a cold one.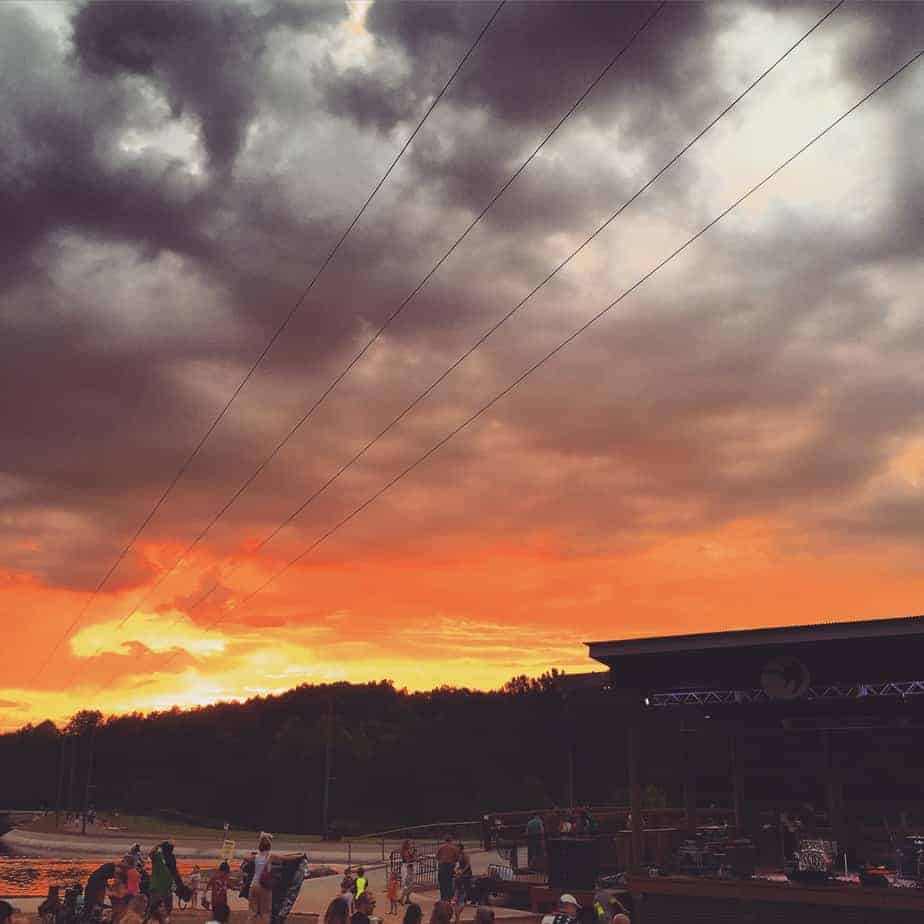 Happy almost summer! Memorial Day is definitely the official unofficial start of summer; now the pool is open and the school year finish line is in sight! I hope that you had a wonderful long weekend grilling out, chilling out, and basking in Charlotte's almost summer glow. The weather brought it's A game this weekend, blue skies, warm temps (but not the sticky hot stifling stuff we get in July), perfect for spending time outside. AJ and I escaped to the mountains for an overnight backpacking trip, where I thwarted his initial 12 mile loop plans by getting intimidated by a (pretty intense if I do say so myself) water crossing about three and a half miles in. We ended up scrapping the loop and doing a nice seven mile in and back, with a beautiful campsite right next to the Pigeon River (in other news, we made some delicious camping food that I want to share with you soon!).
What does our camping trip have to do with Charlotte's best patios? Well, other than the fact that my husband learned this weekend that I'm outdoorsy in that I like drinking on patios, the pretty weather this weekend basically begged you to get out of the house and enjoy some dining and drinking al fresco on one of Charlotte's best patios. And the weather and I like to have perfect timing because on Friday, my friends at Charlotte Today invited me on to talk about al fresco dining in Charlotte, so I shared my list of Charlotte's best patios on air!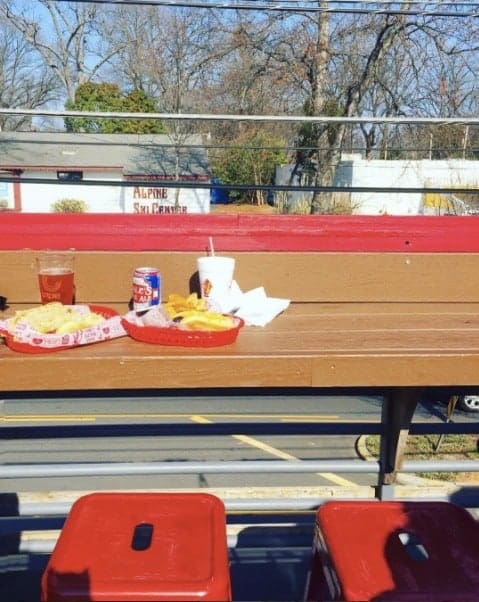 Charlotte offers a ton of patio dining and drinking, so this list was really hard to narrow down (it started at ten or eleven spots andthen I had to whiddle away…Foxcroft, I still love your burgers and doughnuts!). But I wanted to narrow the list down to those spots that are more unique and special, and offer something other than just the view of a parking lot (recently, a friend and I have been talking about Charlotte's abundance of patios with stellar parking lot views, ha). I also steered away from spots that only serve drinks (although there is one brewery that did make the list!) because I wanted to focus on Charlotte's best patios where you can enjoy a meal (but of course, any of these spots are perfect for a cold beer or cocktail!). The result is a wide range of food options: like hot dogs, Peruvian chicken (and really excellent sauce), burgers, fried and more elegant, farm to fork meals.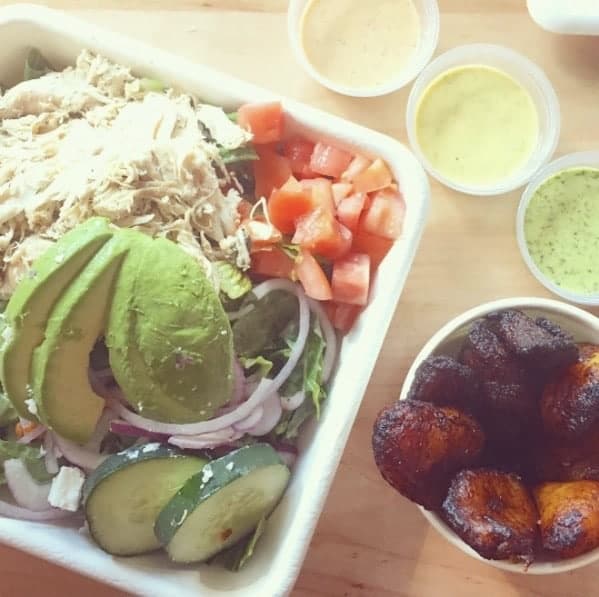 And a wide range of ambience like laid back rooftops, bustling biergartens, sweeping skyline views, covered hideaways, and picturesque points right next to the water.
Thank you to Charlotte Today for having me to talk about one of my favorite outdoor activities, eating outside! The full segment with my recommendations of Charlotte's favorite patios is below.