Originally from Sichuan, China, Qian Zhang has been slinging delicious dumplings out of her local food truck, The Dumpling Lady, for the past three years.
You can find The Dumpling Lady parked at a variety of locations throughout Charlotte including NoDa Company Store, One Wells Fargo Center, Gateway Village, other office spaces, SouthPark Eats Alternative and at many of the best breweries in Charlotte. Her food brings something unique, different and delicious to Charlotte's growing and changing culinary scene; her little red food truck adding a special jewel to Charlotte's culinary crown.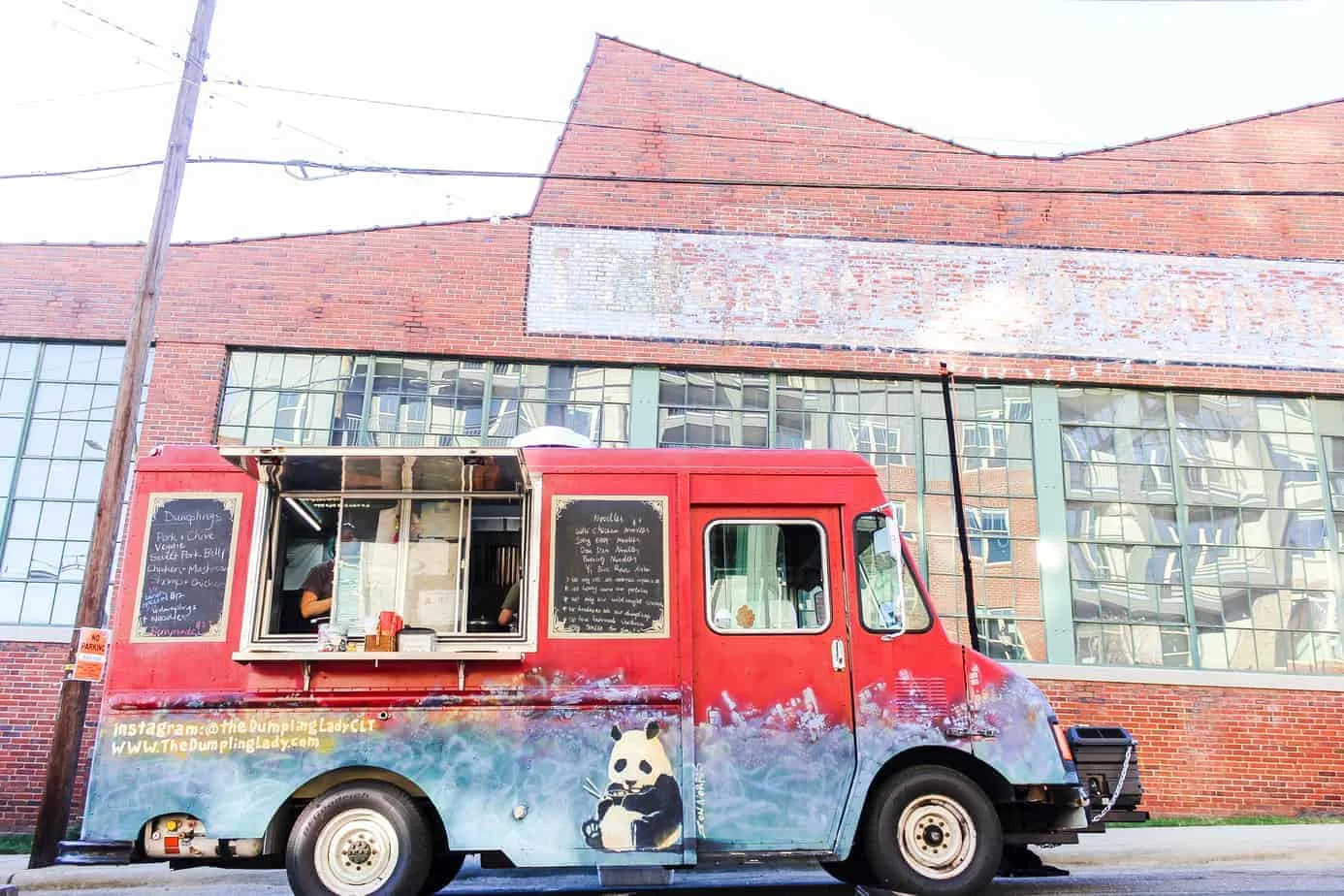 I had the opportunity to interview Qian about her background, her food, and her thoughts on Charlotte's culinary scene, plus enjoy and photograph her dumplings and noodles for my latest story for Piedmont Culinary Guild.
Her dumplings and noodles are definitely the best I've found in Charlotte…and The Dumpling Lady is one of my favorite Charlotte food trucks. My other favorite food trucks include Papi Queso, Blue Barn Bistro and The Tin Kitchen.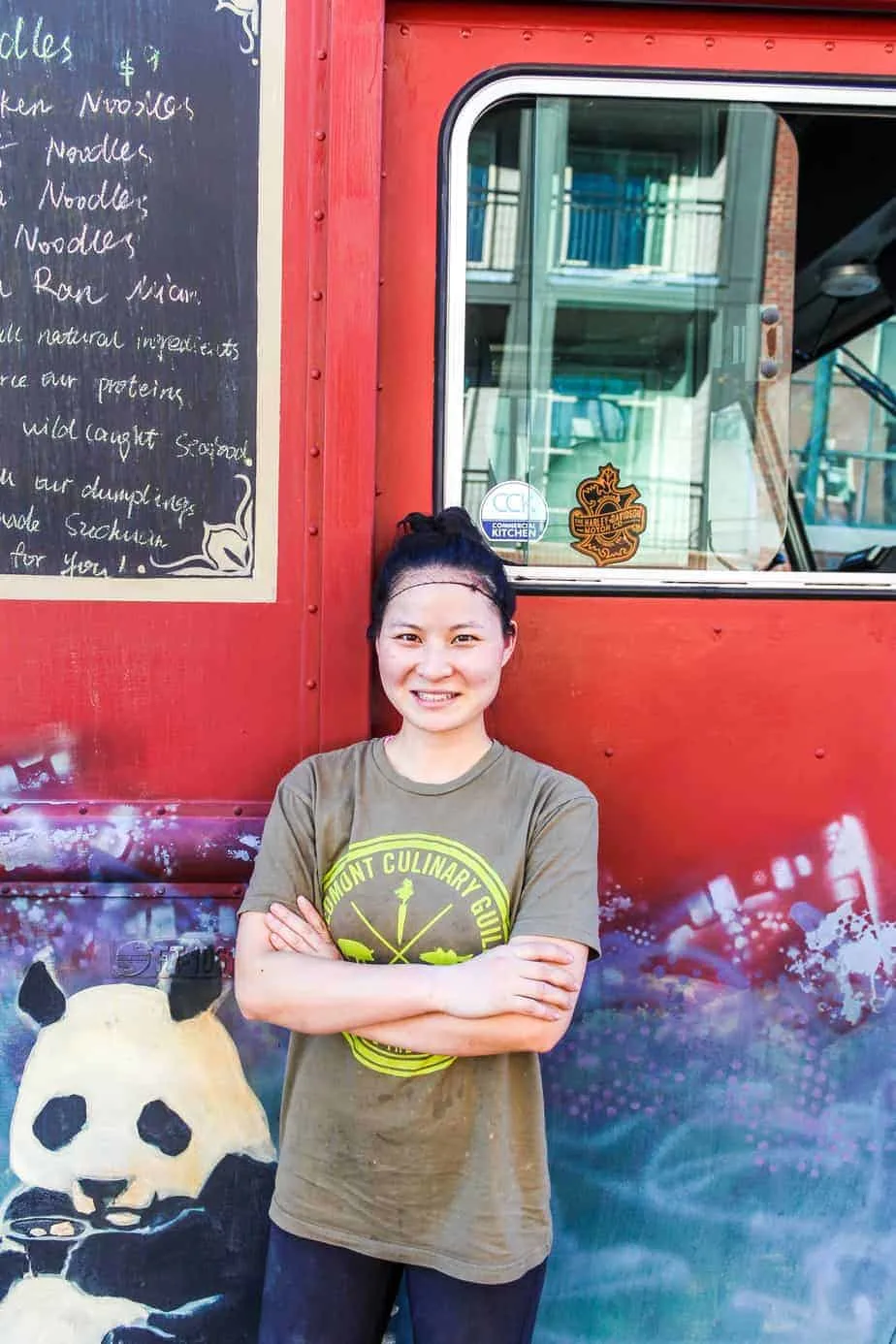 Meet Qian Zhang, The Dumpling Lady
Qian Zhang learned how to make dumplings from her grandmother. "I don't have a culinary background…I grew up watching my grandmother cook," says Zhang.
The inspiration for many of the dumpling and noodle dishes coming out of Zhang's food truck, The Dumpling Lady, are inspired by her grandmother's recipes, "she taught me how to make dumplings, wontons and noodles."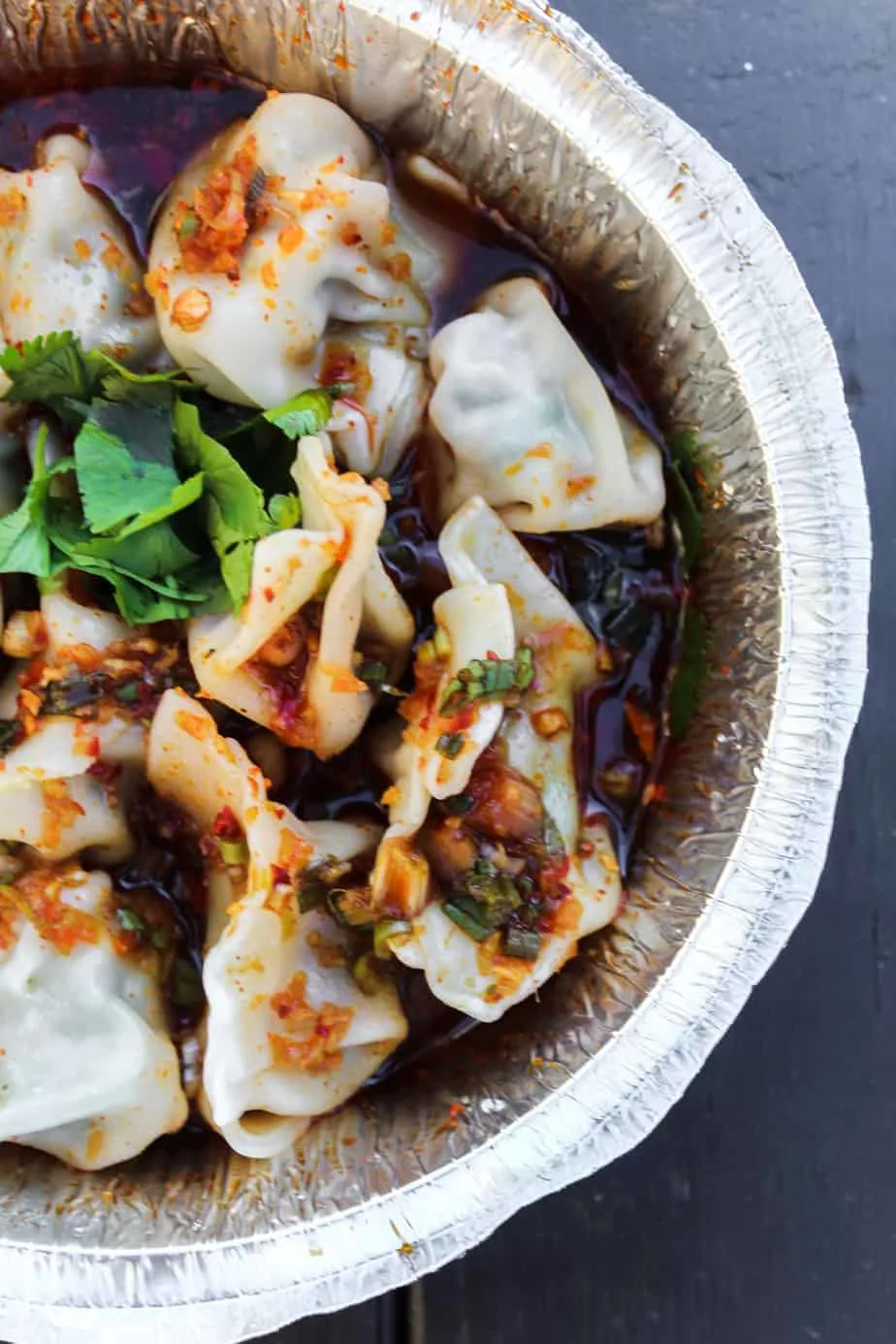 When Zhang moved to Charlotte in April 2015, she was not making a living cooking. She was a teacher.
"I moved to Charlotte to get married to my husband. We met in Sichuan, also known as Szechuan, China, in 2011," she says.
"At the time, my husband was studying Chinese at Sichuan University and I was a teacher. [In 2014], we decided to get married, and in 2015, I came to Charlotte, and continued being a teacher in a charter school."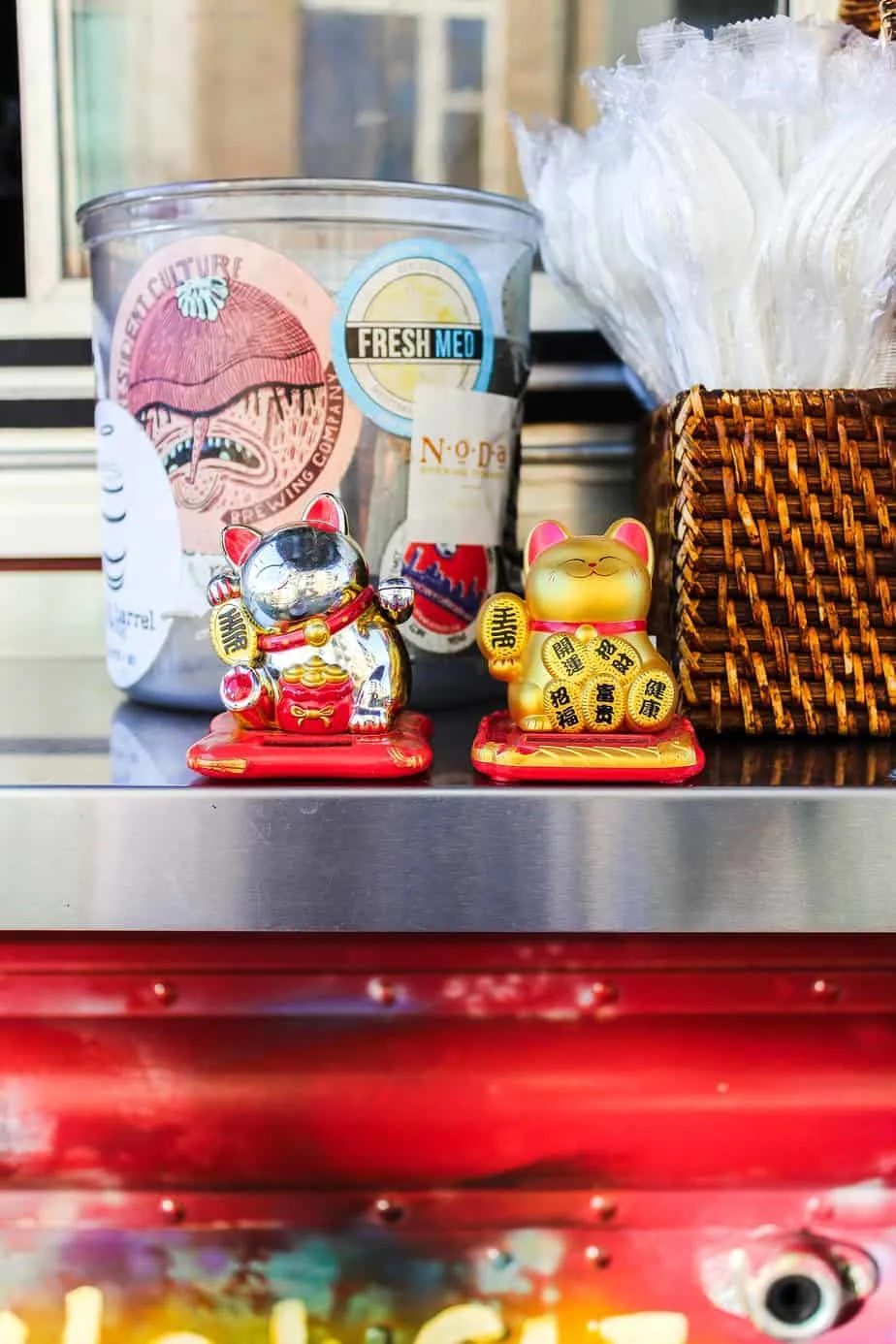 After moving to Charlotte, Zhang started to miss her hometown and family a lot. When she was grappling with homesickness, she would cook to find comfort.
"Only when [I was cooking] I would find some release of my homesickness," says Zhang. She also loved cooking because "I wanted to be able to eat my hometown food anytime."
She also loved cooking her food for her new family and friends. As she shared her culinary delights with more and more people, they started asking her if they could pay her to make dumplings and sauce for them.
So she started selling her food.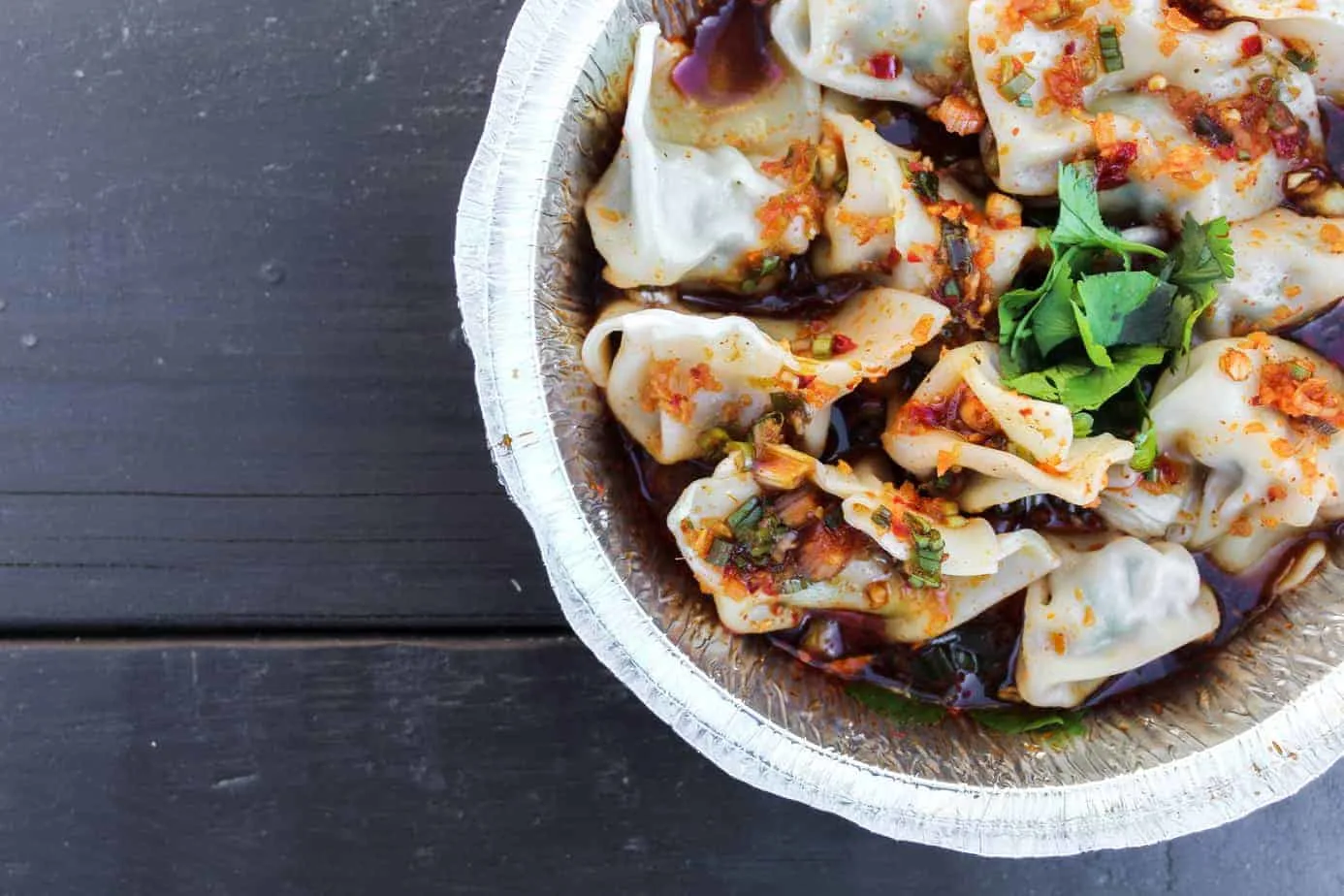 Zhang started by selling dumplings at the NoDa Famers Market and Atherton Mill Market. She chose those locations because she was sourcing her proteins and produce from local vendors at those locations.
"We have special standard for my protein; [it has to be] free-range poultry with no hormones added," says Zhang.
"All the seafood we use is wild-caught, and [all of] the beef is grass-fed." She has a similar standard for the produce that she buys locally and cooks with "[we use] non GMO produce."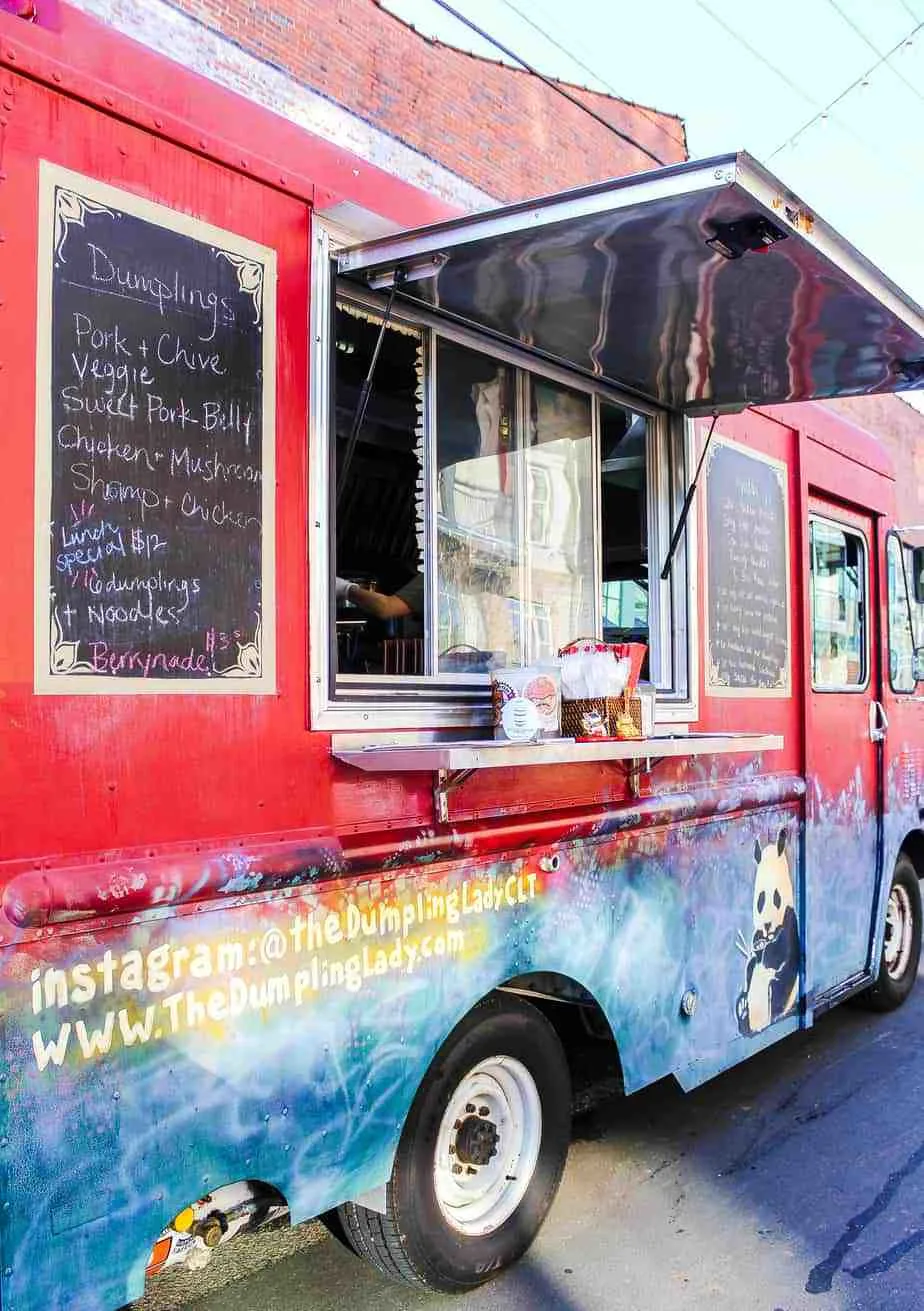 Through buying and selling at the farmers markets, Zhang got to know several PCG members, which is how she decided to join.
"PCG is a great family to me. As PCG members, we can get lots of ideas of different farms and how their products look…we also get great access to specialty protein," she says.
"We hang out and talk about sourcing ingredients, marketing and the Charlotte food scene. We also exchange ideas [about] staff hiring and [are able] to source some great cooks from member introduction. We love this aspect of PCG a lot!"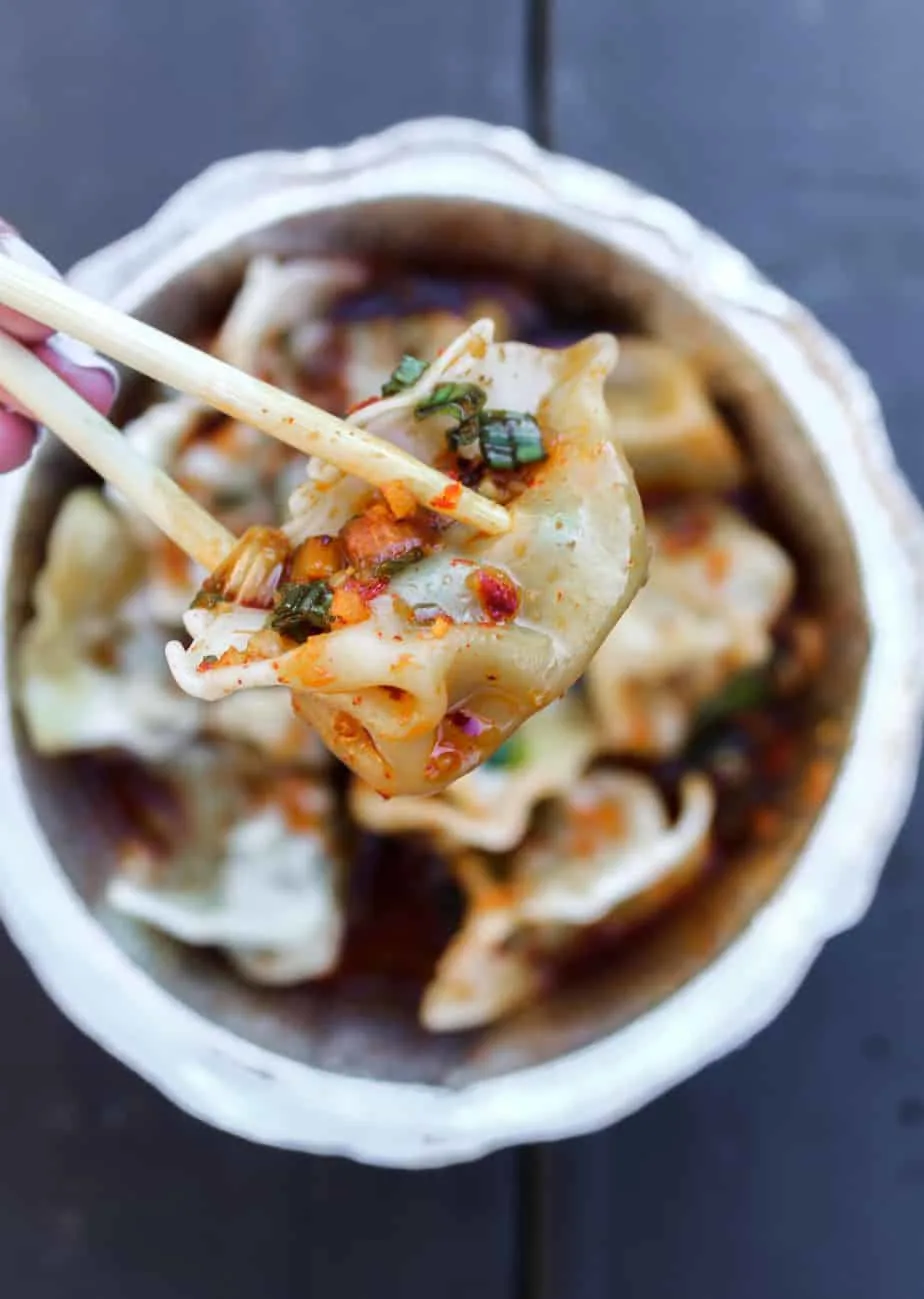 Zhang and her husband have also become close friends with several other members of PCG, including Chef Shai Fargian, Executive Chef and Partner at Yafo Kitchen and a fellow PCG member.
Zhang has "added a unique layer of authenticity combined with local ingredients," to the Charlotte culinary scene says Fargian.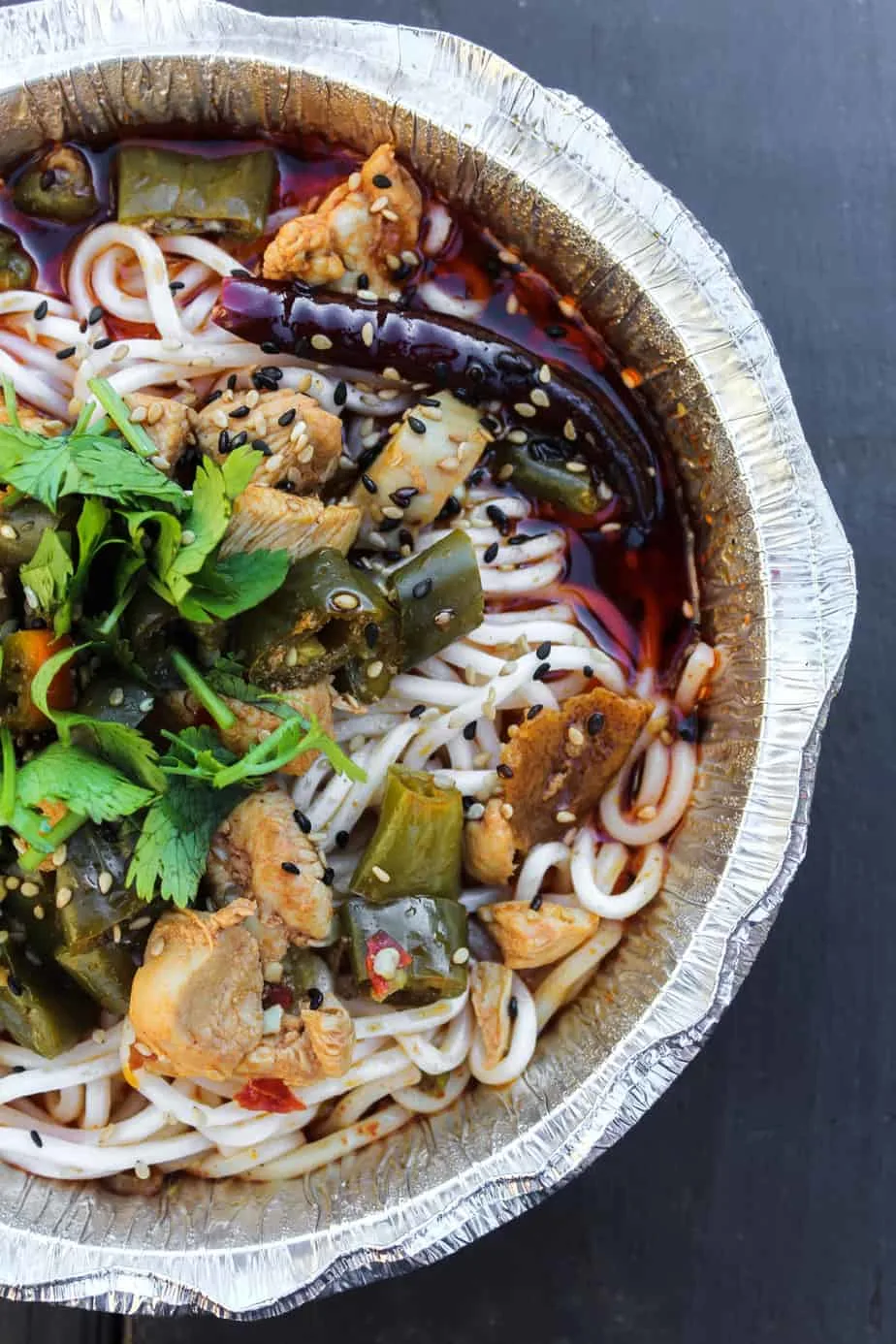 "She is not only bringing unique and delicious flavors to Charlotte, but she uses high-quality products in doing so. There is a large gap in the market for Asian food that's made from quality and traceable product."
"Qian's work is important to the Charlotte food scene because she is bringing flavors and a cuisine that can't be found here elsewhere. Additionally she takes pride in the product she uses, which adds a level of comfort and satisfaction, as well as hopefully inspires others to do the same."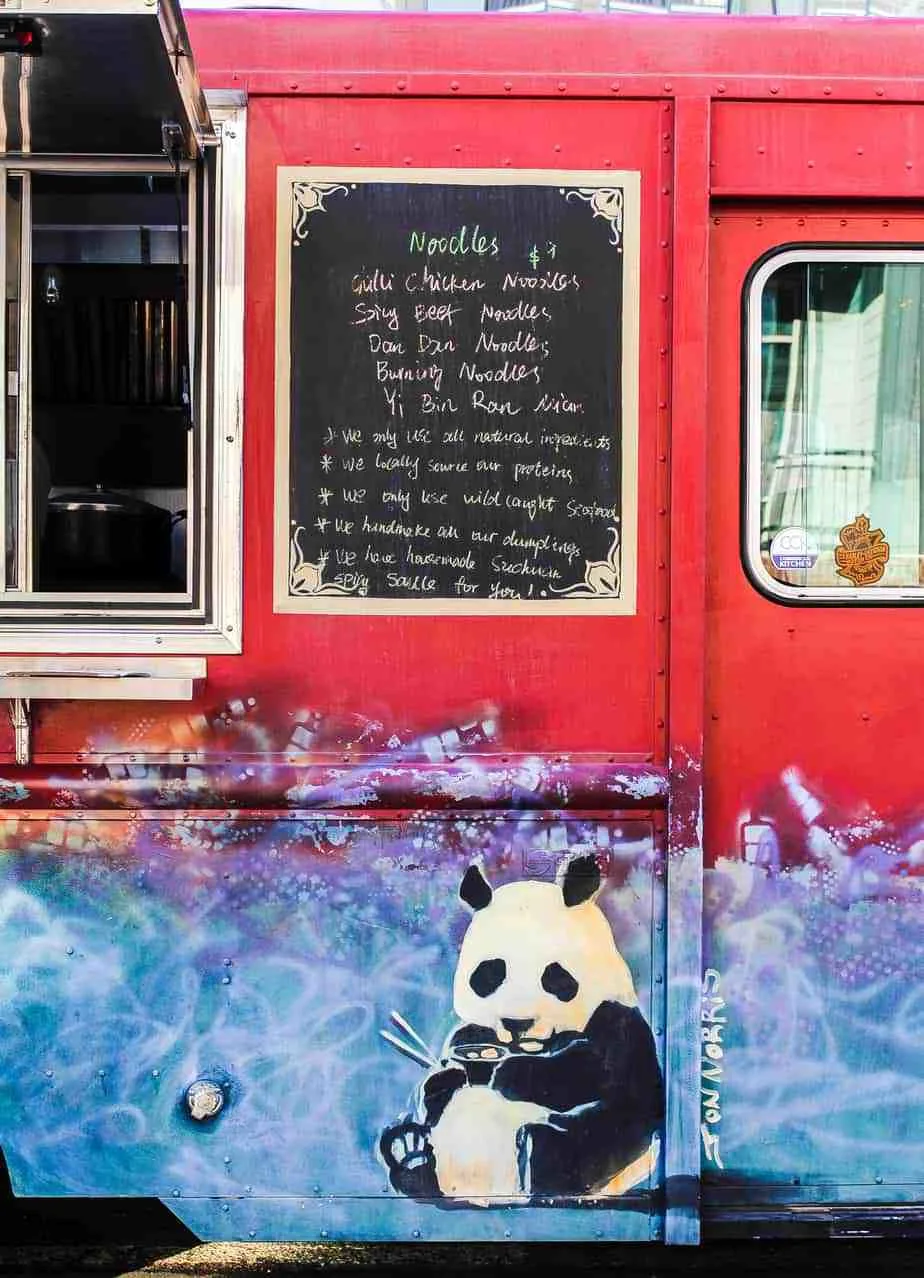 Zhang had a lot of success selling her dumplings at the farmers markets on Saturday mornings, so she started thinking about opening a food truck to not only reach a wider audience with her food, but to showcase to Charlotte how to correctly cook her dumplings.
"I [like to be able to] control the final products and presentation of my food," says Zhang.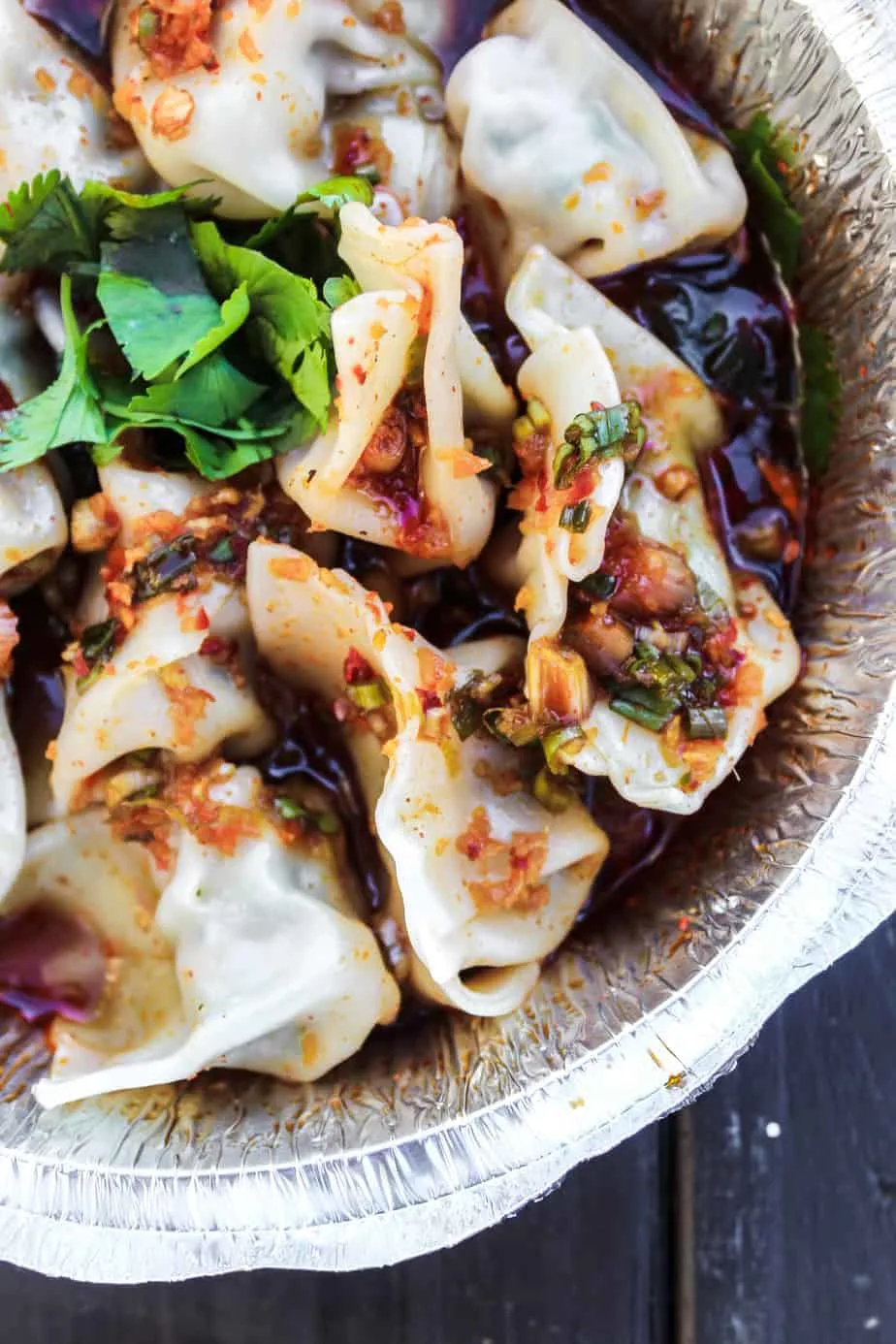 In August 2016, The Dumpling Lady started as a trailer. Zhang says she loved the trailer, but her customer demand and needs quickly outgrew the trailer and a year later, The Dumpling Lady graduated to her current step-up van.
The distinctive truck, painted by local artist Jon Norris, can be found all over Charlotte five to six days a week with Zhang at the helm selling her authentic, handmade, organic dumplings and noodle dishes.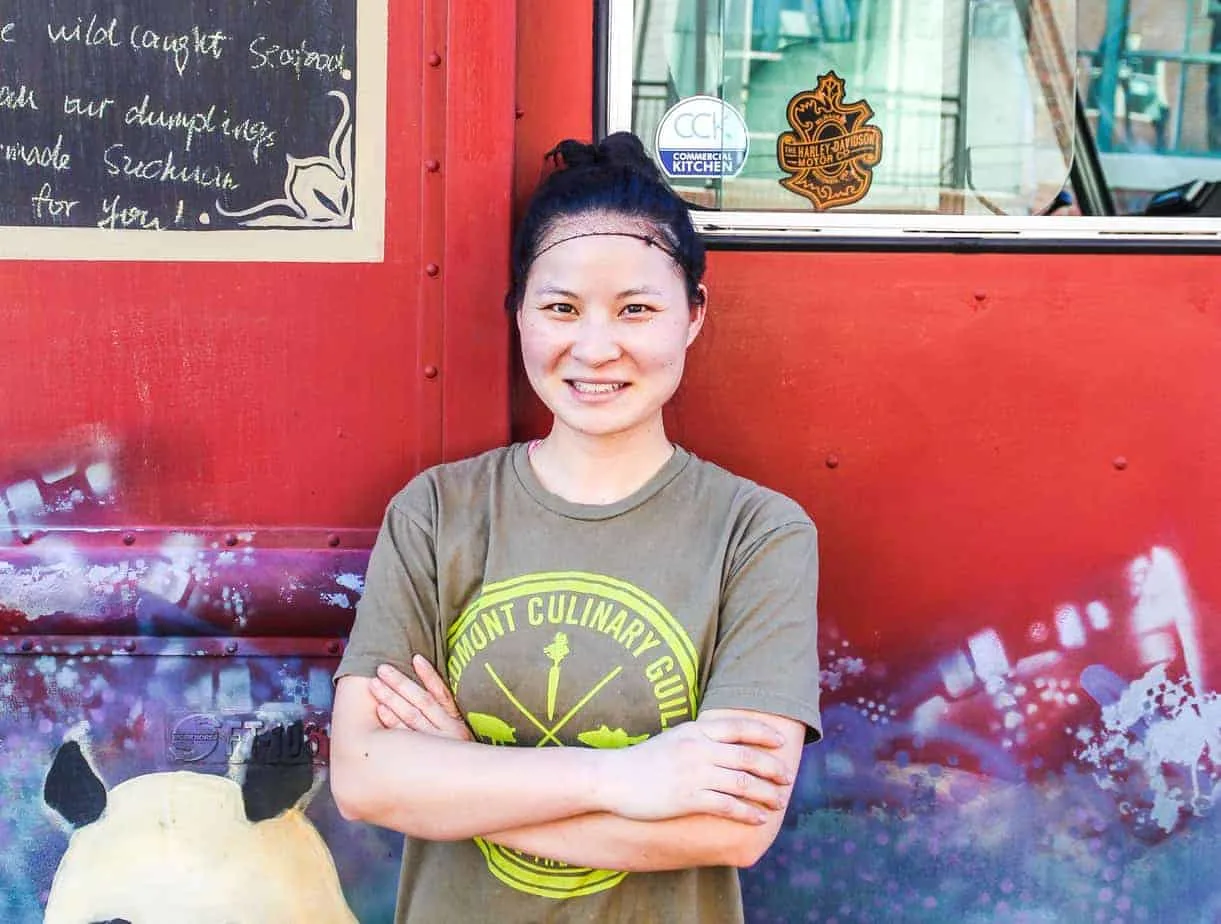 While owning and working in a food truck can be a lot of long days and hard work, Zhang thinks it's worth it.
"Working in a food truck, an 18-hour-a-day shift is very normal," says Zhang.
"My days are normally 12 hours or above. It's very tiring, but I am very happy I chose to go into the food industry. Whenever we see how happy people are when they get [our] food and like it, we feel like no matter how much [time or] effort we put into the work, [it's] worth it."
When asked why she decided on a food truck rather than a brick and mortar location, Zhang says it's because she wasn't sure how Charlotte would respond to real Sichuan food, "We wanted to see if this idea worked out or not. I was not quite sure if people could take real Sichuan food, which is somewhat greasy and spicy. But to my surprise, lots of people do love spicy food. I love the fact that many people are willing to open their mind and try a totally different type of cuisine."
"I have met so many awesome and hardworking people and learned so much [over] the past three years," says Zhang.
"Charlotte brings me a world that I never have been to before. People here are so nice and wonderful and always ready to help you. I love this young and energetic city."
From farmers markets, to a trailer to a truck, what's next for The Dumpling Lady?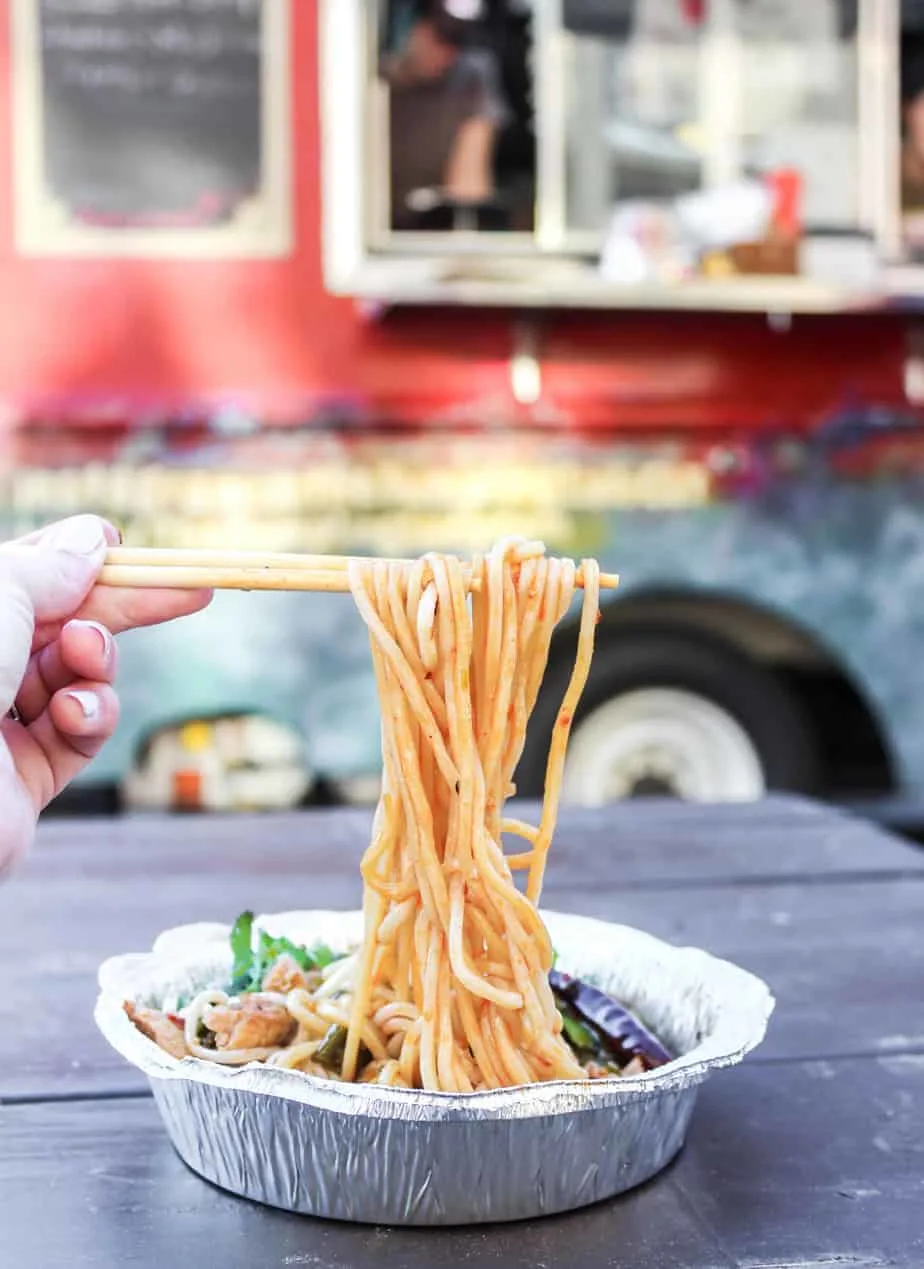 The Dumpling Lady is Opening at Optimist Hall
Zhang is excited for what she has in store for her customers and the Charlotte culinary scene. She will be opening The Dumpling Lady's first brick and mortar location in textile mill turned food hall Optimist Hall, slated to open later in 2019.
"At the beginning of this year, I went back to China for the first time [since I moved] to America three years ago. I went to a local culinary school to learn some famous dishes and Sichuan cooking skills. I went to a four-star hotel and [worked] as a line cook for a week. I spent lots of time studying while I was in China and I am ready and excited to share it with my customers."
The Dumpling Lady's space in Optimist Hall will be 500 square feet and the permanent location will allow Zhang to expand her menu, including more authentic Sichuan dishes to serve to customers.
The Dumpling Lady Food Truck's Menu
The Dumpling Lady makes all of their food fresh on a daily basis, so her menu is subject to change based on what fresh, seasonal ingredients are available. Here is a sample of what types of dishes you can find on The Dumpling Lady's food truck menu, but these items are subject to change. Dumpling and noodle dishes usually range in price between six and nine dollars per entree.
Dumplings:
Pork and chive
Sweet Pork Belly
Chicken and Mushroom
Shrimp and Chicken
Veggie
Noodles:
Spicy Beef Noodles
Yin Bin Ran Mian
Burning Noodles
Chili Chicken Noodles
Beef Broth Ramen Noodles
The Dumpling Lady will be expanding their menu when they open in Optimist Hall this summer, and options should include an authentic Chinese dim sum menu including handmade soup dumplings, fresh made steamed bao zi, shu mai and more.