Last Sunday, we skipped the household chores in lieu for a little exploration and relaxation in Charlotte's NoDa neighborhood. It was a successful Sunday visiting a new brewery, neighborhood bar, and one of Charlotte's most popular restaurants, Haberdish. Thank you to Haberdish for treating AJ and me to dinner. As always all opinions are my own (spoiler, their food is really delicious).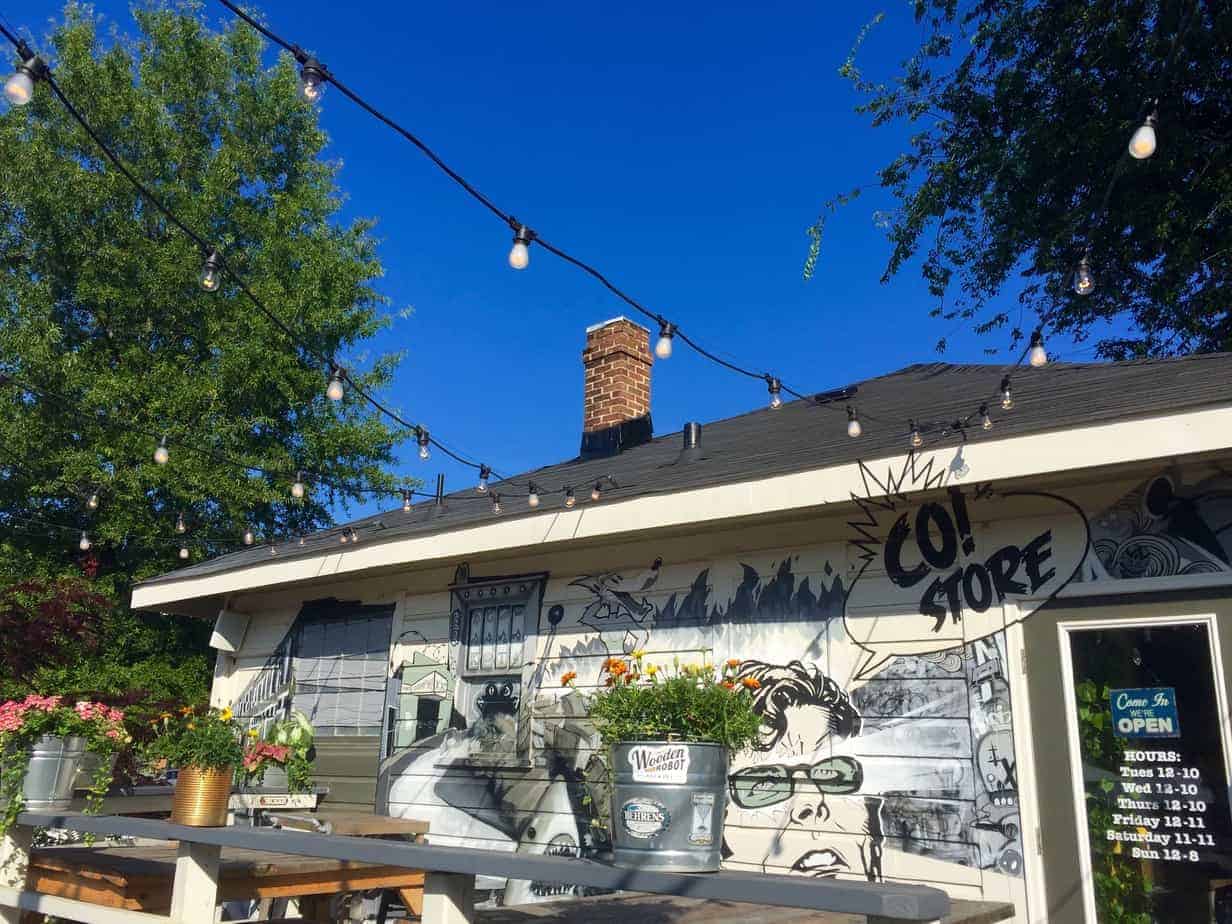 Ok, last week was super wacky for me. I went to work on Monday, which seemed to drag on for.ev.er, and then went to happy hour (a thing that never happens on a Monday!) with friends and picked up some Chinese takeout on the way home because this Monday ended up actually feeling like a Friday because we had the 4th of July the next day. Then on Wednesday, I woke up for work feeling like it was Monday all over again. Let's just say lessons learned by my epic failure to take a vacation day and have a four day weekend.
So while that Monday at work rudely interrupted my long, holiday weekend flow, at least I had a delicious cocktail and fried chicken to curb my Sunday evening woes. On Sunday afternoon, we ignored the pile of dishes in the sink, walked past the pile of laundry on our bedroom floor, overlooked the seemingly long, never ending to-do list, and headed out of the house for a day date in NoDa.
For locals, NoDa needs no introduction. But if you don't call the Queen City home, NoDa is Charlotte's historic arts district home of cool galleries, diverse restaurants and bars, and an overall funky fresh vibe. A little fun fact, when I moved to Charlotte in the summer of 2011 (my 10 week internship stint), my mom and I discovered NoDa on our second night in the city. After two days of moving stress, uncertainty, and new job anxiety, a wave of relaxation washed over me as we wandered North Davidson Street. I loved the vibe: the galleries, the restaurants, the murals. I had a feeling that I'd fit in in Charlotte.  I promise it was relaxation and not the beer I had at Growlers' Pourhouse followed by the margarita at Cabo Fish Taco.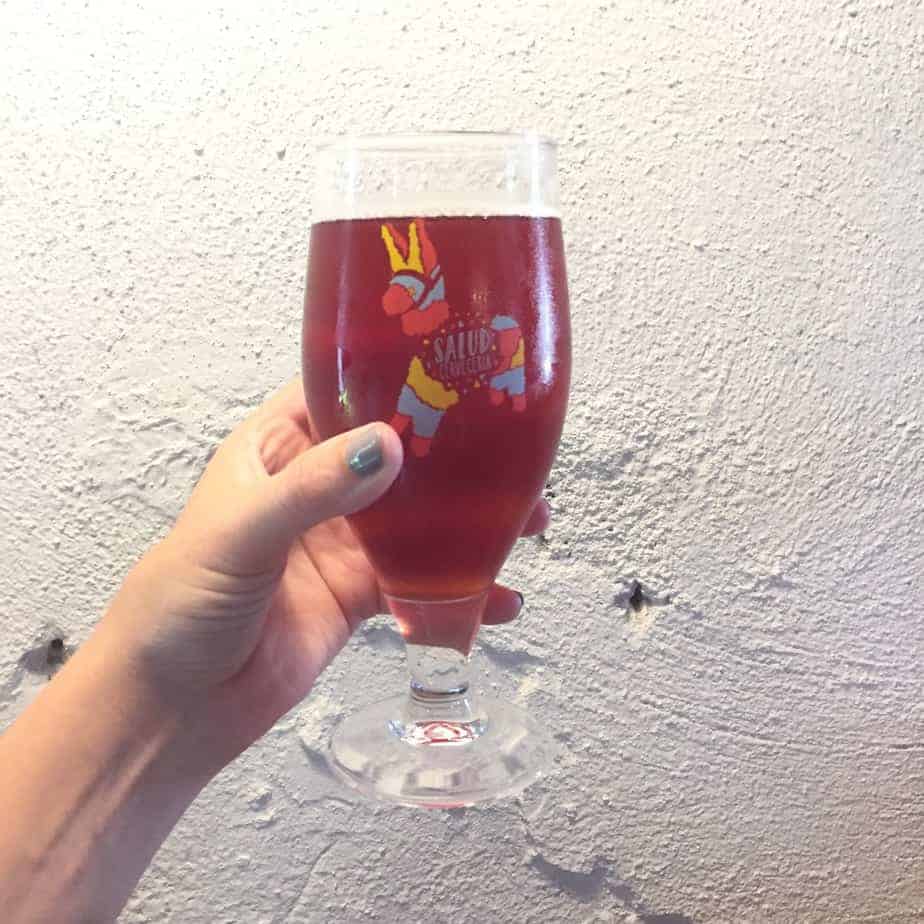 Every time I visit NoDa, I get that same familiar feeling, even as the neighborhood has grown and changed over the past six years. Our first stop was at a neighborhood new spot, Salud Cerveceria. Sitting atop popular bottle shop, Salud (ps: have you had their waffle wiches? They are delicious!), this new brewery has a focus on community. Featuring an art gallery, daytime coffee shop, and sour beers (among others, but I can't get enough of sours right now), the space had a welcoming air about it with it's cozy corners, big windows and warm afternoon light. I mean, who doesn't love a brewery where you can sprawl out and prop your feet up like you're at home?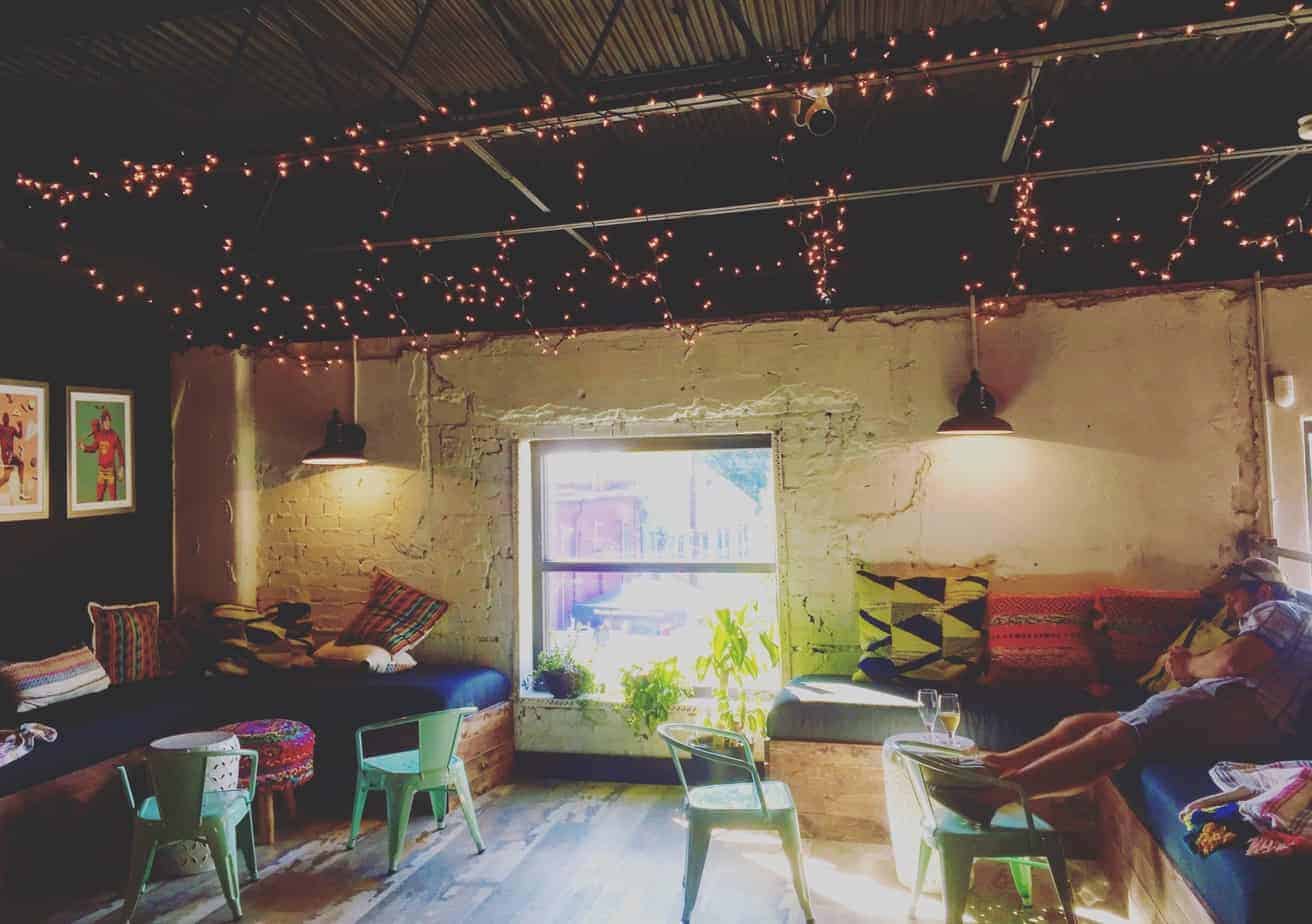 We still had a about 45 minutes before dinner, so we made a pit stop at NoDa Company Store for a prosecco on tap (me), pint of local beer (AJ), and some quality time on a porch swing.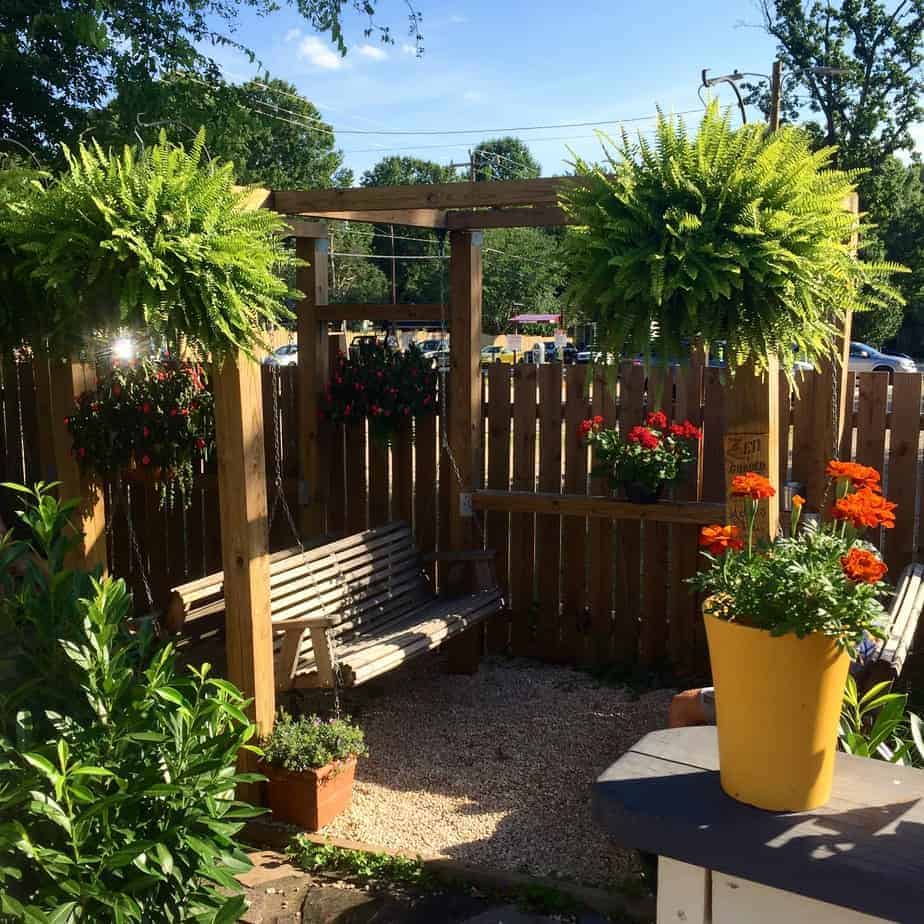 This was our first visit to NoDa Company Store (I've been wanting to go for ages) and I'm so happy we finally got to enjoy their patio on a sunny Sunday afternoon. The funky vibe is everything you want in a neighborhood bar and the adult zen garden is an excellent touch.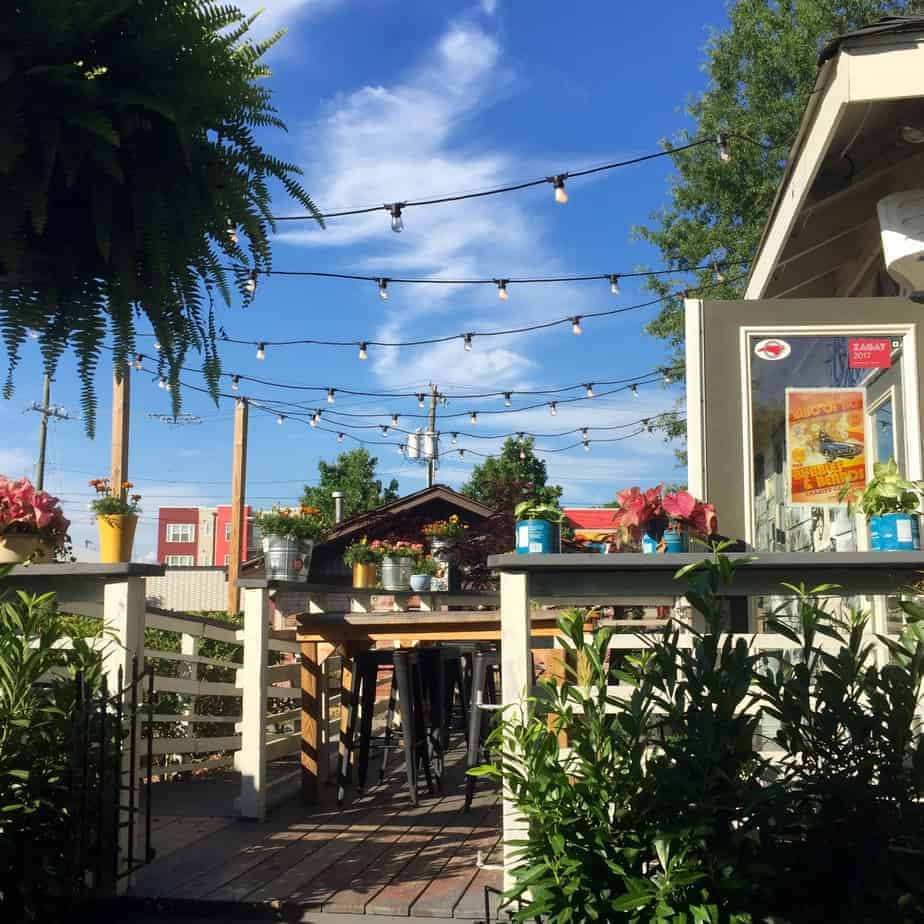 We planned our NoDa day date around new heavy hitter, Haberdish. From the same friendly folks behind Growlers Pourhouse and Crepe Cellar, Haberdish derives influence from Charlotte's history as a Southern mill town and serves up their interpretation of Southern favorites. Fried chicken is their thing; as our waitress said, "after all, there's a box around it on their menu." To say that Haberdish has been on my bucket list forever is actually quite accurate, but the hype and long waits is what has been keeping us away (it was definitely not my love for craft cocktails and fried chicken!).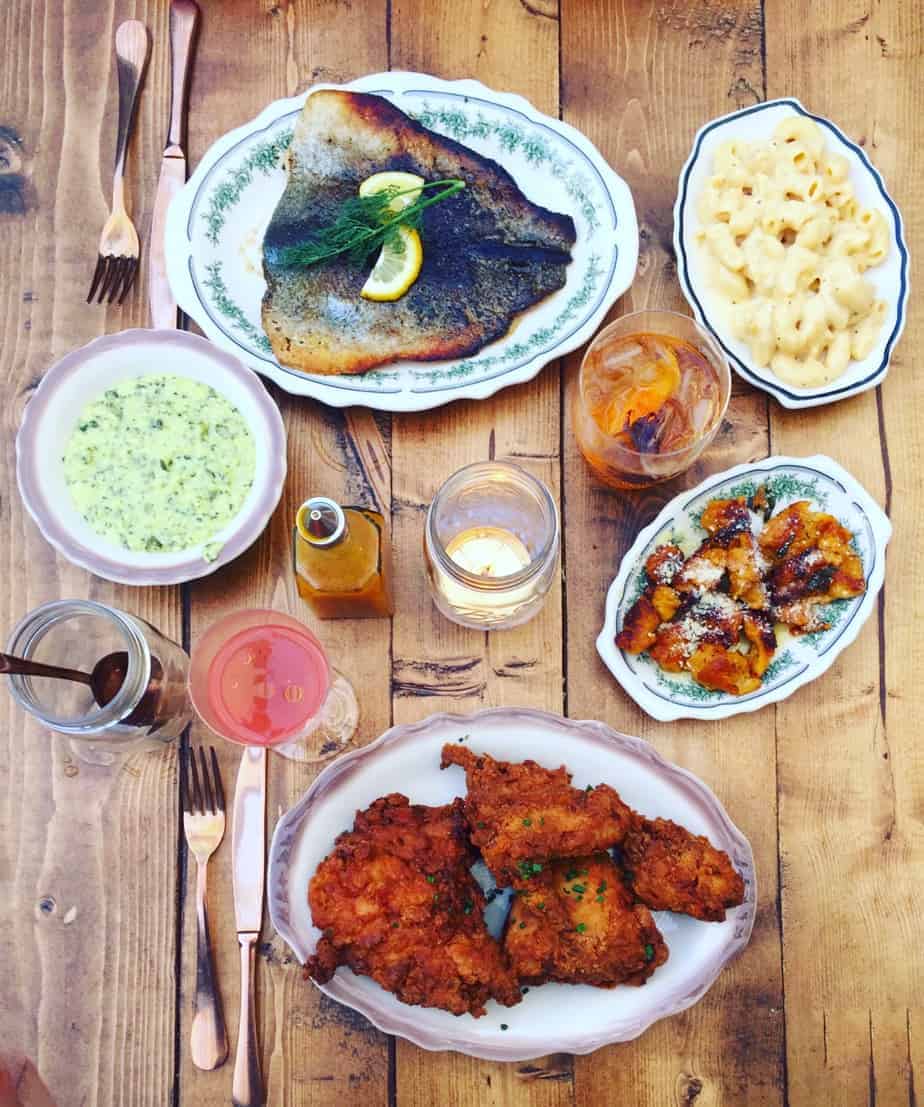 So we finally were able to see what all the fuss is about, and all I can say, Haberdish is totally worthy of all the fuss. We sat on their shaded patio, squeezed between two other couples who were trying to enjoy what I like to call a fake, long holiday weekend (with a Monday in between, ugh) and really loved every minute of our meal (words like "great" and "excellent" came out of AJ's mouth). We both started with cocktails, of course. Haberdish has a creative, unique cocktail program (created by Charlotte cocktail goddess Colleen Hughes) so basically you HAVE to order a cocktail at Haberdish. Just do it. I got a local watermelon one (so good! so pretty!) and AJ settled on an Old Fashioned (though I pushed for the mint julep).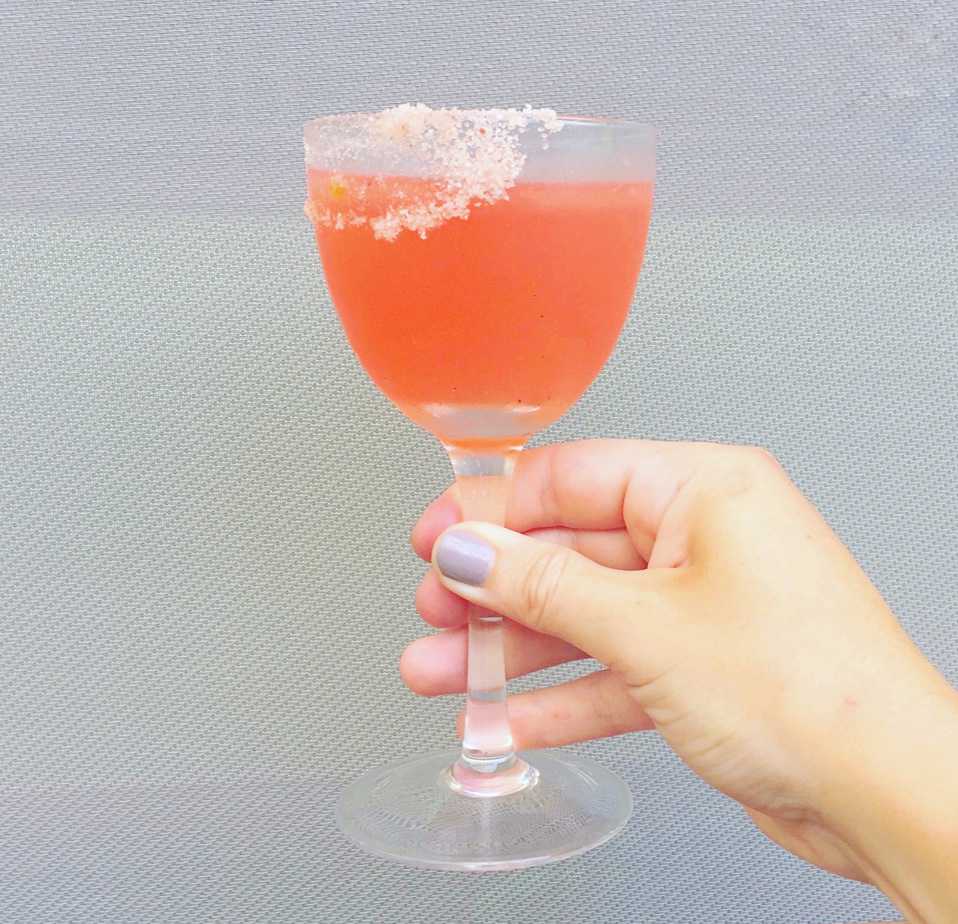 We shared some appetizers, including house pickles, smoked deviled eggs (YUM), and hush puppies with sweet tea butter. Yes. AJ was not into the hush puppies when I placed the order, but let's just say he quickly changed his tune and we polished off the entire plate.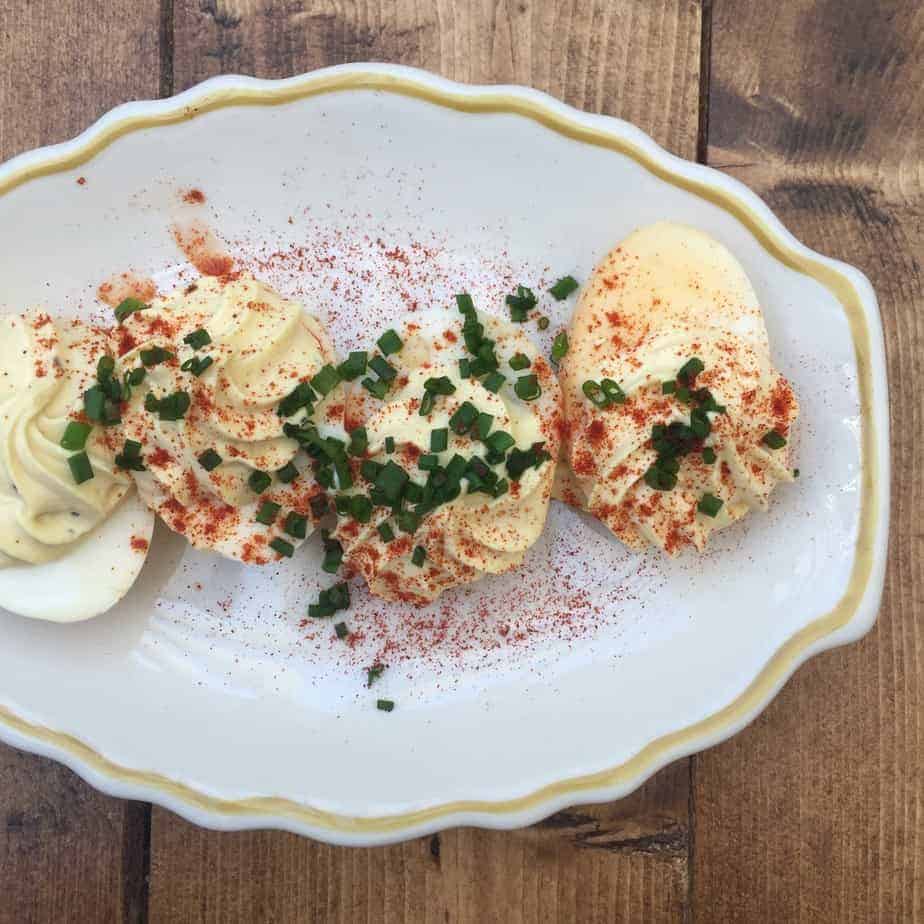 For the main event, I got fried chicken (duh) and AJ got the Cast Iron NC Trout. He was deciding between the fish and the pork shank, but our waitress told us the kitchen loves making the trout. Sold. We shared some sides: sweet potato dumplings, mac and cheese, and kale grits, and saved some room to split a banana pudding to finish everything off.
I know I've said this already in a million different ways, but it was so good and I really want to go back. I'm also planning on bringing everyone that visits us to dinner there too, so if you're our friend, live out of town, and want to come visit us, get ready. I never thought that fried chicken would be worth a two hour wait (lucky for us, Haberdish treated us to dinner and saved us a table, but they don't normally take reservations) but so. worth. it.