Whether you're a local or a visitor, these Charlotte breweries in the NoDa neighborhood of Charlotte NC offer an opportunity to indulge in delicious, handcrafted beers at some of the best breweries in the Queen City.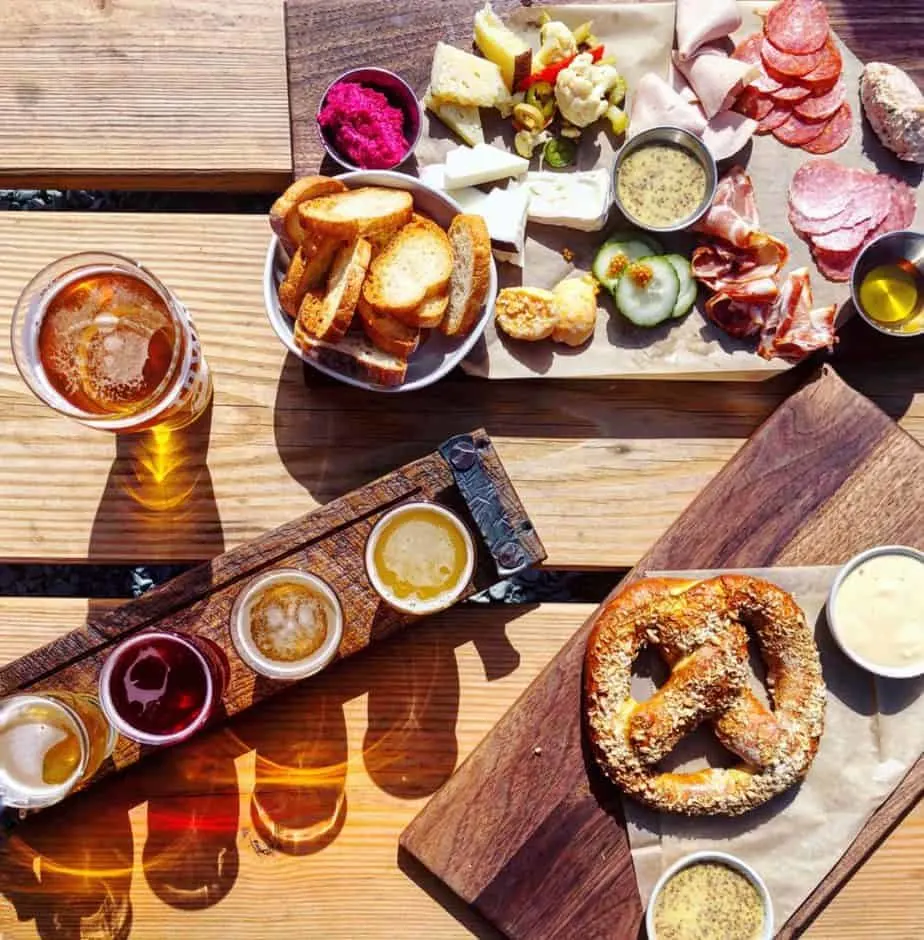 NoDa is a vibrant and bustling neighborhood in Charlotte, NC that's famous for its artistic charm.
This neighborhood proudly embraces its creative roots, showcasing an array of art galleries, live music venues, colorful murals, and eclectic shops, bars, breweries and restaurants.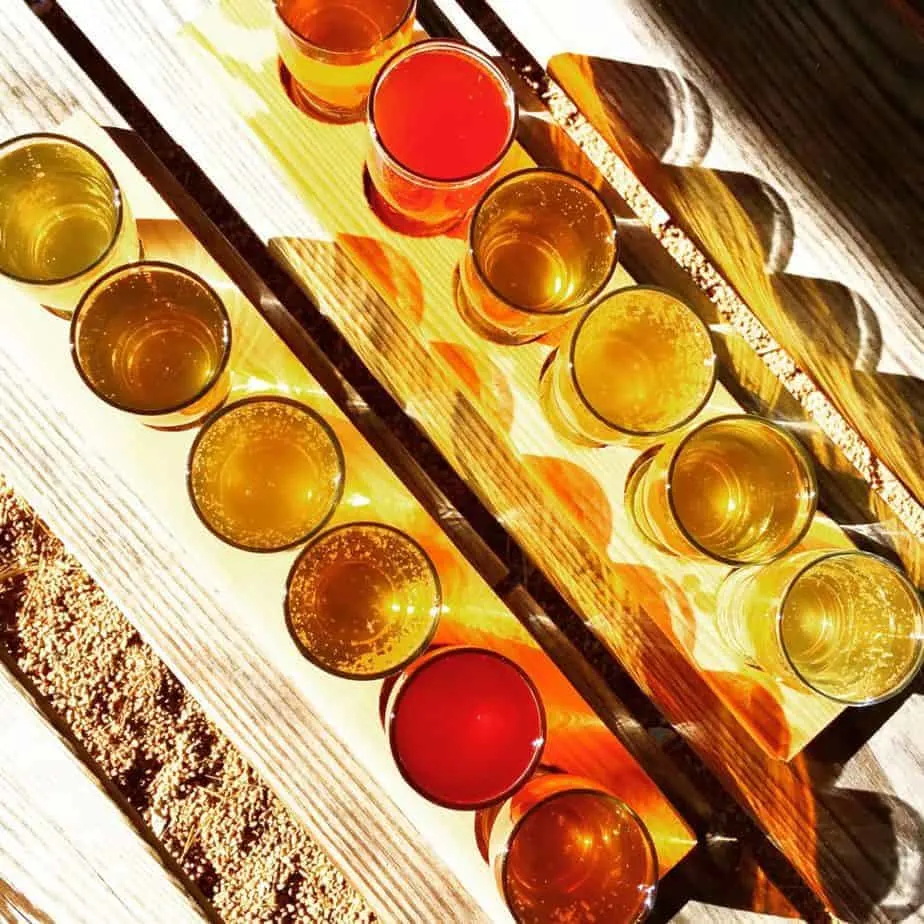 HOW DID NODA GET ITS NAME?
NoDa is named after its main drag, North Davidson Street.
NoDa's history is a testament to the power of artistic revitalization and community engagement.
NoDa, originally known as North Charlotte, was established in the late 19th century as a textile mill village. It became a thriving industrial hub, home to numerous textile mills and factories that provided employment opportunities for the local community.
As the textile industry declined in the latter half of the 20th century, many of the mills in NoDa shut down, leaving behind vacant buildings and a sense of economic decline.
However, in the late 1980s and early 1990s, a group of artists recognized the potential of these abandoned mills and warehouses as affordable spaces for creative endeavors. They began moving into the area, establishing studios and galleries, and breathing new life into the neighborhood.
The artistic community sparked a revitalization of NoDa. The neighborhood became a magnet for artists, musicians, and performers, attracting a vibrant and diverse crowd. The once-dilapidated mills were transformed into galleries, theaters, and live music venues, creating a thriving arts scene.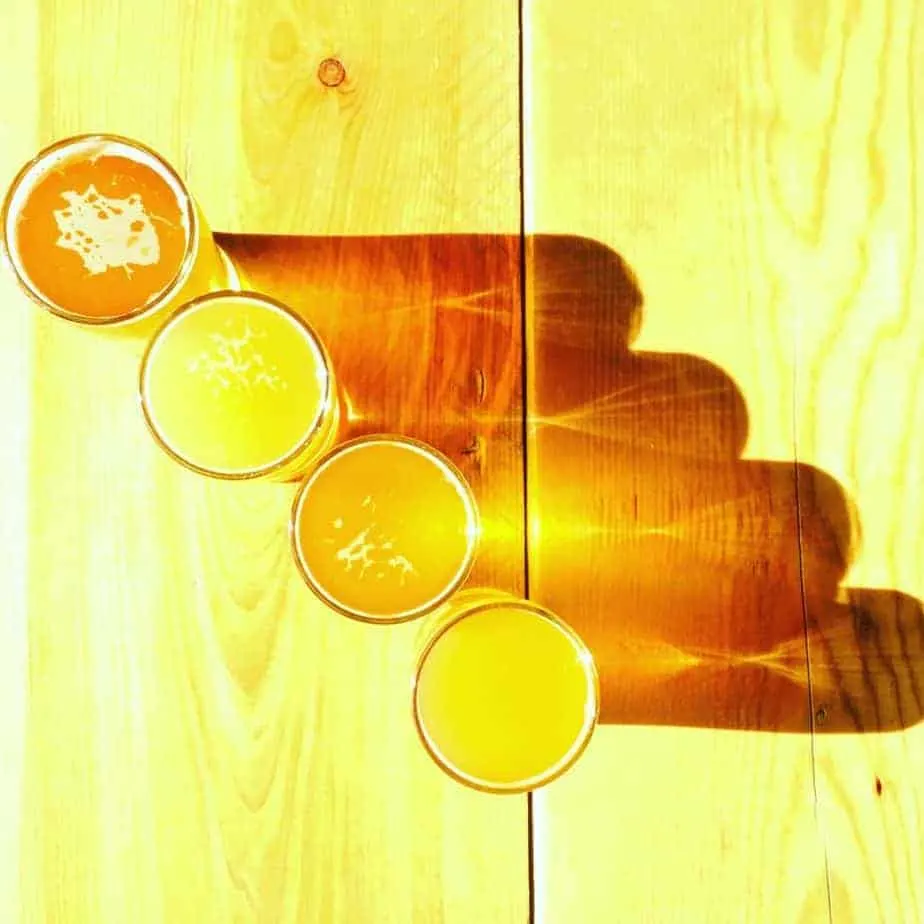 In 2001, the neighborhood officially adopted the name "NoDa," a combination of "North Davidson" after the district's main street. The name change solidified NoDa's identity as an artistic enclave and helped further establish its reputation as a cultural destination.
Today, NoDa is known for its eclectic mix of art galleries, live music venues, independent boutiques, and diverse dining options. The neighborhood retains its industrial charm, with historic brick buildings and vibrant street art serving as a backdrop for the bustling community.
With NoDa's transformation from a bustling mill town to a vibrant artistic community came the rise of a variety of local businesses that have made their home in the fun and funky neighborhood. Along with an impressive selection of restaurants and eateries, NoDa has a booming brewery scene.
Two of many factors that contribute to NoDa being a magnet for craft microbreweries is that often craft beer entrepreneurs have discovered new use for previously abandoned, industrial buildings that can be adapted to meet the brewery's needs, and craft breweries tend to geographically cluster near one another to afford the opportunity for breweries to collaborate and to market a neighborhood as a craft beer destination within a city.
Charlotte (and the surrounding areas) is now home to over 30 breweries, several of which are concentrated in and around NoDa.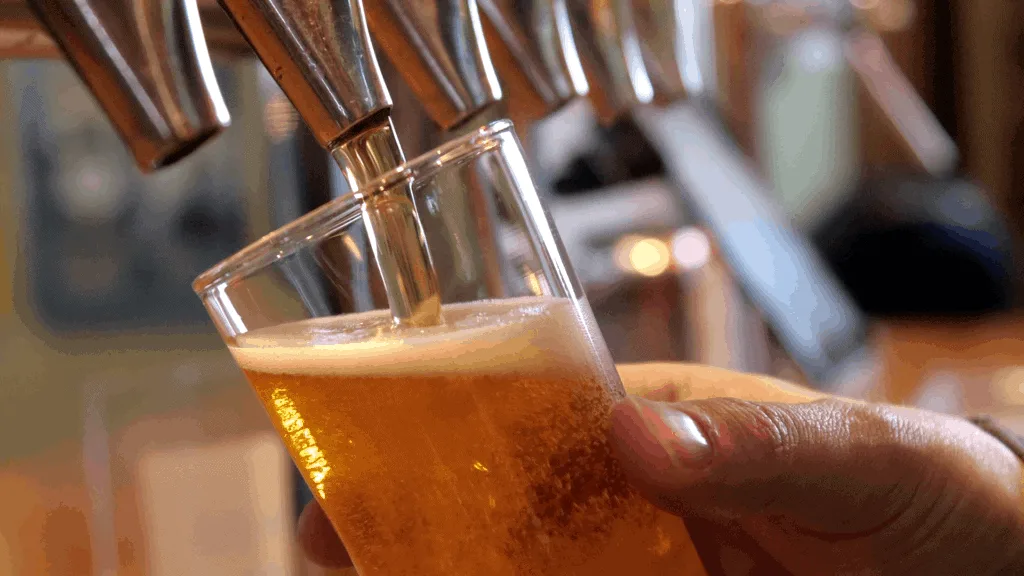 Here is the complete list of breweries in the NoDa neighborhood and nearby where beer lovers can get a locally poured cold one.
Looking for other Charlotte or North Carolina travel guides? Check out the best beaches near Charlotte NC, the best patios in Charlotte NC, North Carolina wineries, Asheville travel guide, and more!
The first brewery to call NoDa home was the one with the neighborhood's namesake, NoDa Brewing Company, which opened in 2011 on N. Davidson St. NoDa is one of the breweries that put Charlotte on the national map with its award winning, fan favorite IPA, Hop Drop 'n Roll (we also love their fall seasonal pumpkin beer, Gordgeous).
The family-owned brewery now has two locations: North End on W 32nd Street and The OG (only open Friday through Sunday) where they host events like run club, beer releases and Food Truck Fridays.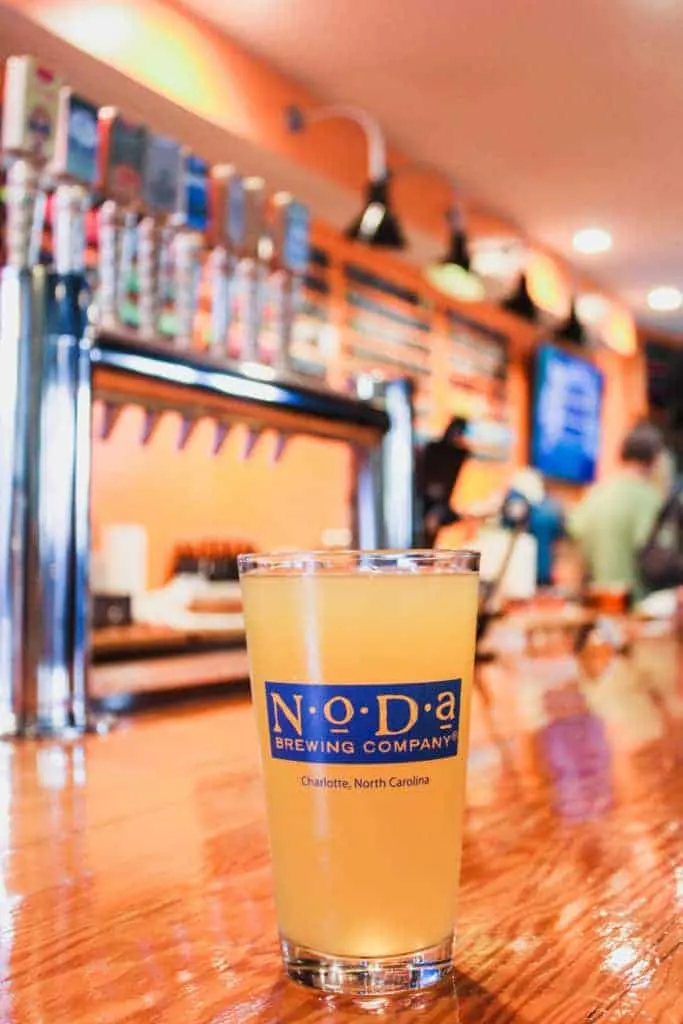 Both locations serve their diverse lineup of brews; they have everything from smooth stouts and porters like Coco Loco, to lighter ales and lagers. One of their newest is a Cheerwine Ale, a "uniquely Southern" wheat ale infused with Cheerwine cherry soda.
The Chamber by Wooden Robot (Charlotte's Urban Farmhouse Brewery) is the popular South End brewery's second location in Charlotte.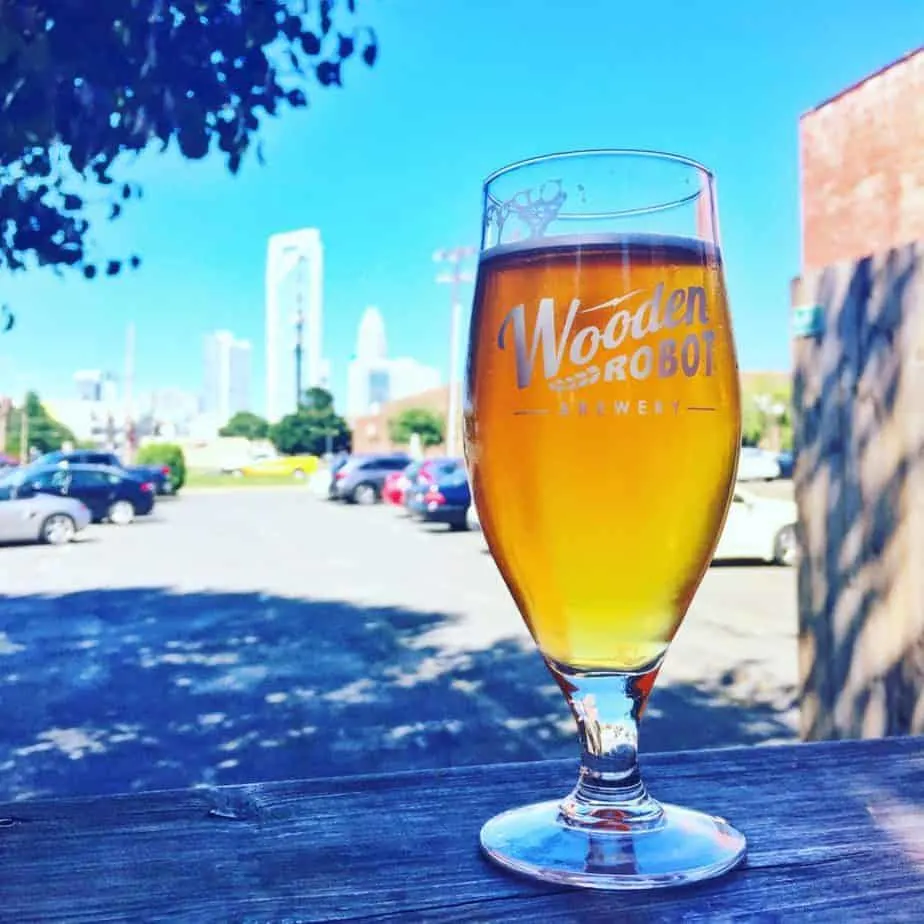 A 15-barrel urban farmhouse brewery, The Chamber is home to Wooden Robot's wood-aging facility and visitors can get views of their oak foeders and barrels while sipping on a seasonal sour or strong IPA.
The Chamber by Wooden Robot also has a rooftop patio with beautiful views and hosts a rotating selection of local food trucks Wednesday through Sunday.
Specializing in farmhouse ales, wild yeast strains, and barrel-aged sours, Divine Barrel Brewing is a unique brewery that has carved out a niche for itself by expertly blending traditional brewing techniques with a passion for experimentation.
With a dual definition of "divine" as "you often need a little help from the universe" and "unusually lovely," Divine Barrel always has something new on tap that is complex, intriguing, and downright delicious.
Free Range Brewing captures the essence of creativity, community, and high quality craft beer. The brewery takes pride in their commitment to sourcing local and sustainable ingredients and cultivating relationships with farmers, foragers and local purveyors, resulting in a lineup of beers that truly reflect the flavors of the Carolinas.
Beyond the beer, Free Range Brewing is super family friendly and hosts a range of community events, from live music to art showcases, creating a welcoming space that fosters connection and engagement.
They also have a second location at Camp North End (which made our list for Charlotte's best outdoor dining) called Free Range Bar featuring Free Range's beer on tap and a variety of other beverages for you to grab and go as you explore Camp North End's 76 acre campus.
Charlotte's first craft brewpub is home to hazy IPAs, an extensive craft cocktail program, and a small plates, tapas style menu. Opening in 2012 in the historic Highland Mill, Heist's original focus was on small batch beer in the traditional Belgian and German styles.
A few years later, Heist branched out from small batch, creating the original Hazy IPA in North Carolina. Heist now serves a wide range of beers but their IPAs and fruited sours prove to be the most popular.
Beyond beer, Heist has a robust food menu featuring wood-fired specialities (their pretzel and beer cheese is not to be missed!) and a creative cocktail program.
Heist also has a second location, Heist Brewery and Barrel Arts, located near Camp North End on Woodward Avenue serving their beers and a full food menu featuring small plates, appetizers and pizza.
Protagonist Beer was born from a love of beer shared between best friends. Protagonist opened their first location, Protagonist Clubhouse, in the heart of NoDa in 2019 as a small operation with a 2 BBL brewing system and a curated selection of guest taps.
Protagonist quickly outgrew their space and opened a second, new location in LoSo with a larger production facility and a New York style pizza kitchen.
The intimate NoDa brewery and taproom is open Wednesday through Sunday and we recommend grabbing a pint on their patio and people watching on North Davidson Street.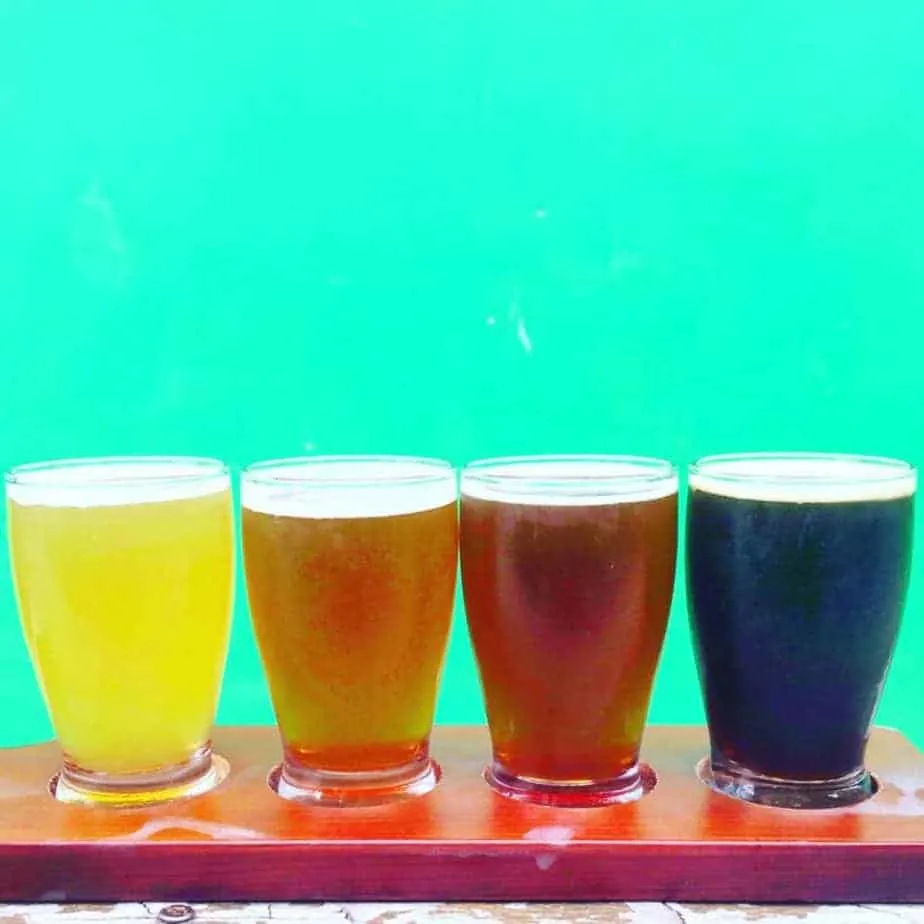 Fonta Flora is one of our favorite North Carolina breweries so we were thrilled when they opened a taproom in Optimist Hall, a historic textile mill renovated into a food and retail hub near NoDa in neighboring Optimist Park.
As its name suggests, Fonts Flora focuses on integrating the seasonal flora of Appalachia into their beer; you can find them partnering with a variety of local farms for local ingredients like carrots, pecans, strawberries, peaches, corn, marigolds and more.
They have three taprooms in North Carolina: their original location in downtown Morganton, a farmhouse brewery that sits on 9 acres of pastureland near Lake James State Park, and their newest location in Charlotte that serves their unique beers on draught and in bottles and cans to take home.
With a collection of beers whose names nod to song titles, Birdsong has been brewing innovative, unfiltered brews since 2011. They started as a small, neighborhood brewery and in the past 12 years have grown into a household name in the Charlotte beer scene.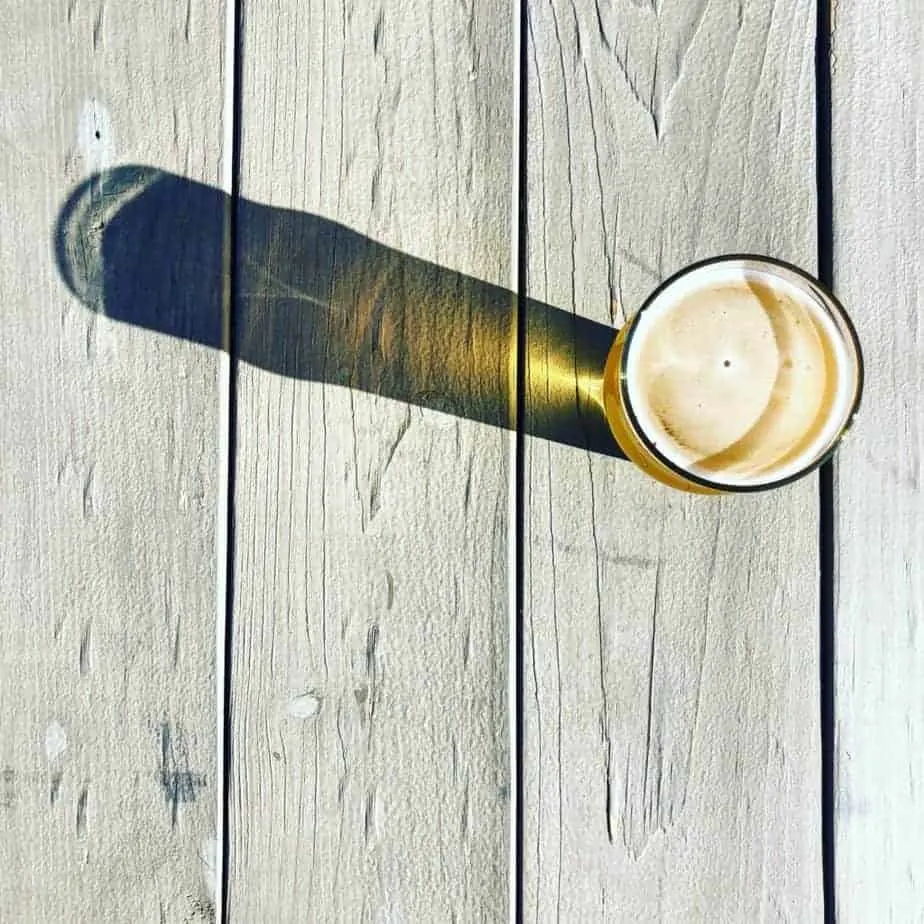 They outgrew their original space next to NoDa Brewing's OG location, and a few years ago relocated to a bigger space in nearby Villa Heights that is pet and family friendly and has an expansive patio and beautiful event space. Expect chill, laid back vibes, 12 beers on tap (and special small batches on Thursdays) and a rotation of food trucks every day of the week.
Upstairs from its sister concept, Salud Beer Shop, Salud Cerveceria is a brewery and coffee shop combo that's also home to an art gallery, dance floor and a solid rotation of sour beers and delicious wood fired pizzas.
I love the space's big windows, natural light and cozy corners which exude a home away from home vibe.
Of note, Salud Ceveceria was a James Beard Foundation Semi finalist 2023 in the Outstanding Bar category!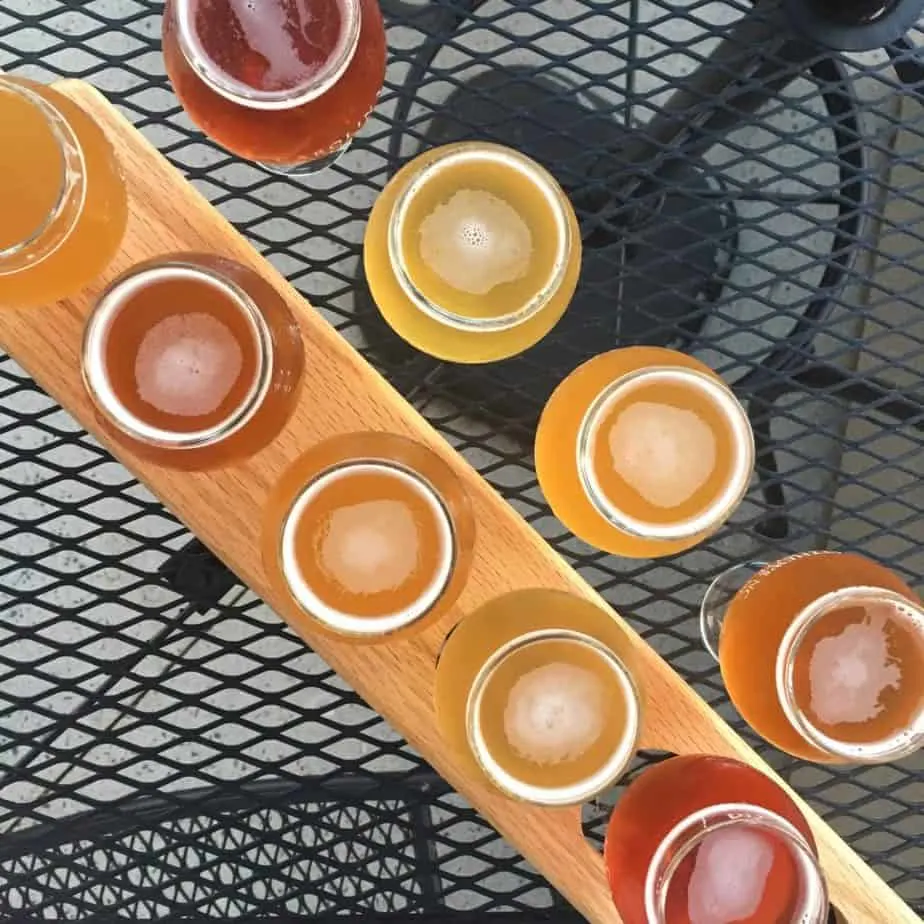 Petty Thieves is newer to the Charlotte brewery scene, making a cozy home in nearby North End with overstuffed couches and library vibes, plus a shaded patio with Uptown skyline views.
They serve an eclectic seasonal menu of small batch beer featuring flavorful ales, lagers, stouts and sours brewed on site.