If you love the flavors of buffalo chicken wings, then you'll love these crockpot buffalo turkey meatballs!!!
Crockpot buffalo turkey meatballs are quick and easy to make, full of flavor, and can be made dairy gluten free, making them perfect for parties, game day or an easy, weeknight dinner.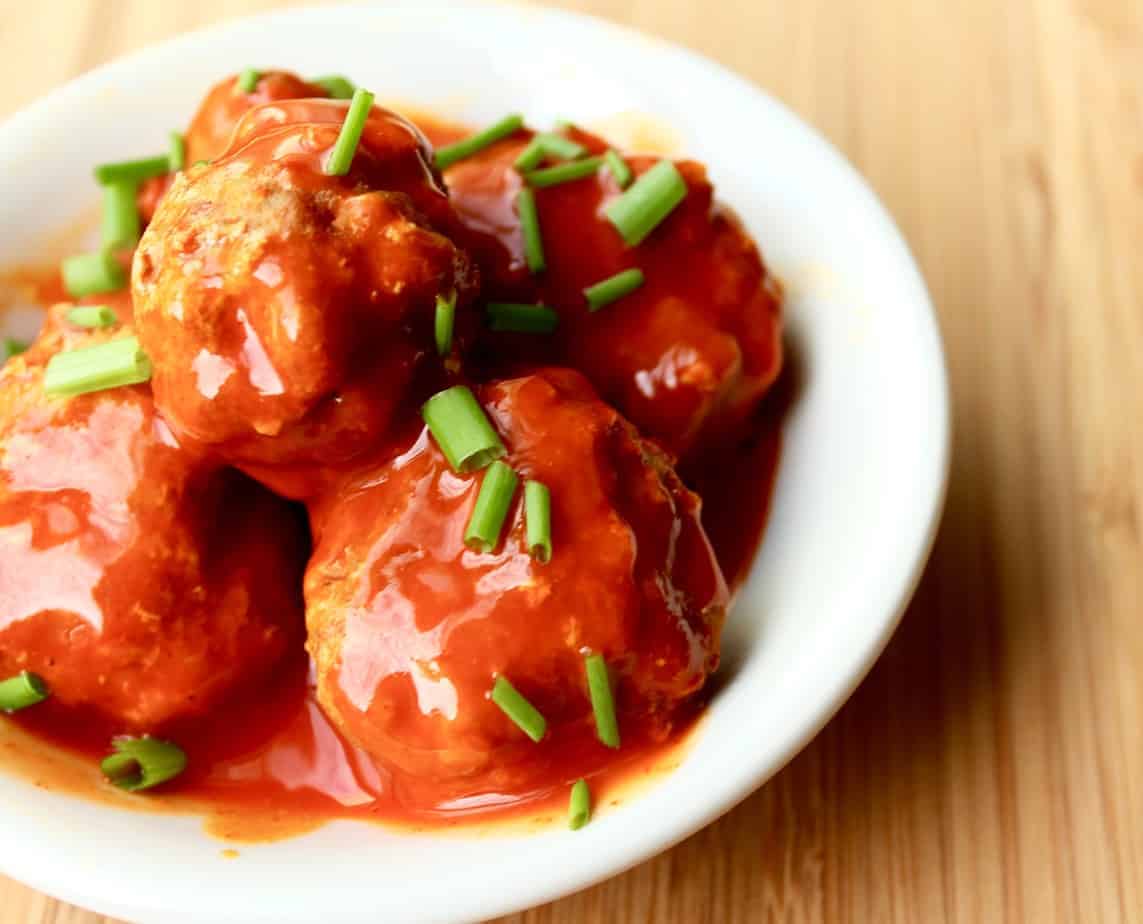 A few months ago I was perusing the internet for a quick, easy mid-week dinner. I stumbled across a recipe for buffalo chicken meatballs that looked so easy and so delicious I had to try it.
The recipe boasted the same flavors as buffalo wings (which I LOVE), but a little bit healthier and with way less mess.
I pinned the recipe and made it the next week for dinner (with a few of my own tweaks, including using ground turkey instead of chicken), and served up with some carrots (for ranch and blue cheese dipping, obvi) and these Brussels sprouts.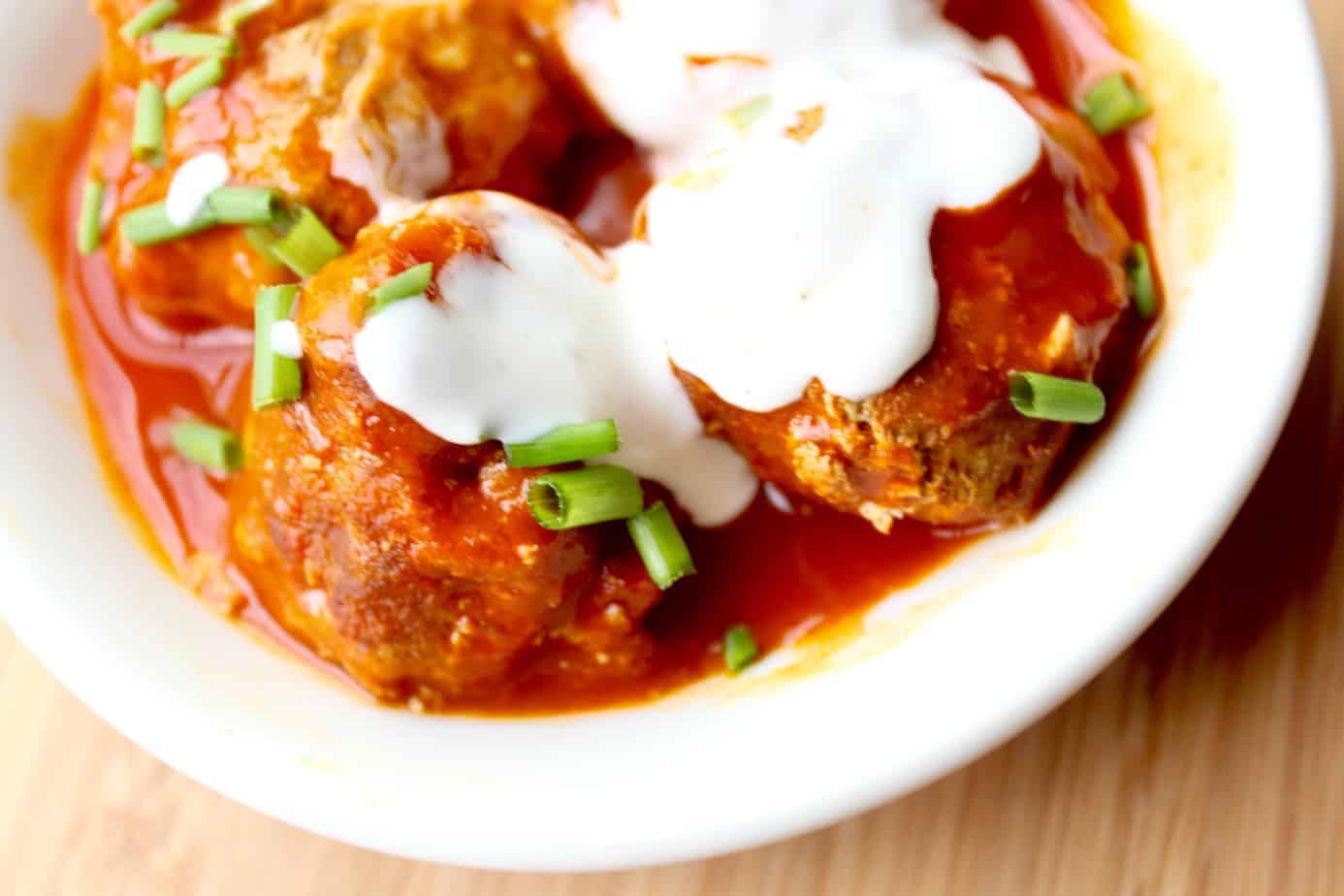 WHY I LOVE THESE CROCKPOT BUFFALO TURKEY MEATBALLS
Four reasons:
This crockpot buffalo turkey meatballs recipe is super hands off, making the prep not time consuming at all.
Most of the ingredients in these crockpot buffalo turkey meatballs are pantry or fridge staples, so I usually already have the ingredients at home saving me a grocery trip (sometimes I don't have the ingredients at home and I spend like a whopping $7 at the grocery store picking up what I don't have.)
They are delicious!
Crockpot buffalo turkey meatballs are super versatile. The recipe is perfect for dinner, but also perfect for an appetizer, potluck, party or sports watching (doesn't everyone crave nachos, wings, and other foods for watching the big game?).
I brought these meatballs over to our friends' house last weekend for a football watching party (sorry the Lions lost, AJ); and just unplugged our smaller crockpot, brought it in the car with us, and plugged it back in to warm up when we got to Danielle and Jeremy's.
When I make them for dinner, I usually make the meatballs a day ahead and then store in the refrigerator, and then pop them in the oven and crock pot when I get home.
HOW DO YOU MAKE SLOW COOKER BUFFALO TURKEY MEATBALLS?
The most work you have to do when making crockpot buffalo turkey meatballs is making the actual meatballs.
You'll combine your ground turkey, eggs, garlic, onion powder, green onions in a bowl.
Add salt, pepper and breadcrumbs (if using, see note on gluten free meatballs below) to the mixture.
Using a wooden spoon or clean hands (I prefer using my hands!) stir everything until well combined and then roll into about one to one and a half inch meatballs.
You should get about 20-24 meatballs.
You'll bake the meatballs for about 5 minutes until they are browned, and then put them in your crockpot or slow cooker.
Toss them in your hot sauce and then cook them for two hours.
That's it!
Don't forget to serve with ranch or blue cheese for dipping!
CAN CROCKPOT BUFFALO TURKEY MEATBALLS BE GLUTEN FREE?
Yes!
To make crockpot buffalo turkey meatballs gluten free, all you need to do is cut the breadcrumbs.
If you're concerned about the lack of a binding agent without breadcrumbs, you can just add a second egg (which is how I usually make crockpot buffalo turkey meatballs gluten free.)
Or, use a gluten free binding agent! Rice Chex or gluten free breadcrumbs are both great options.
CAN I USE GROUND CHICKEN INSTEAD OF GROUND TURKEY IN CROCKPOT BUFFALO TURKEY MEATBALLS?
Yes! I chose to make these with ground turkey because turkey is easier to find at my local grocery store than ground chicken.
If using ground chicken, follow the recipe the same!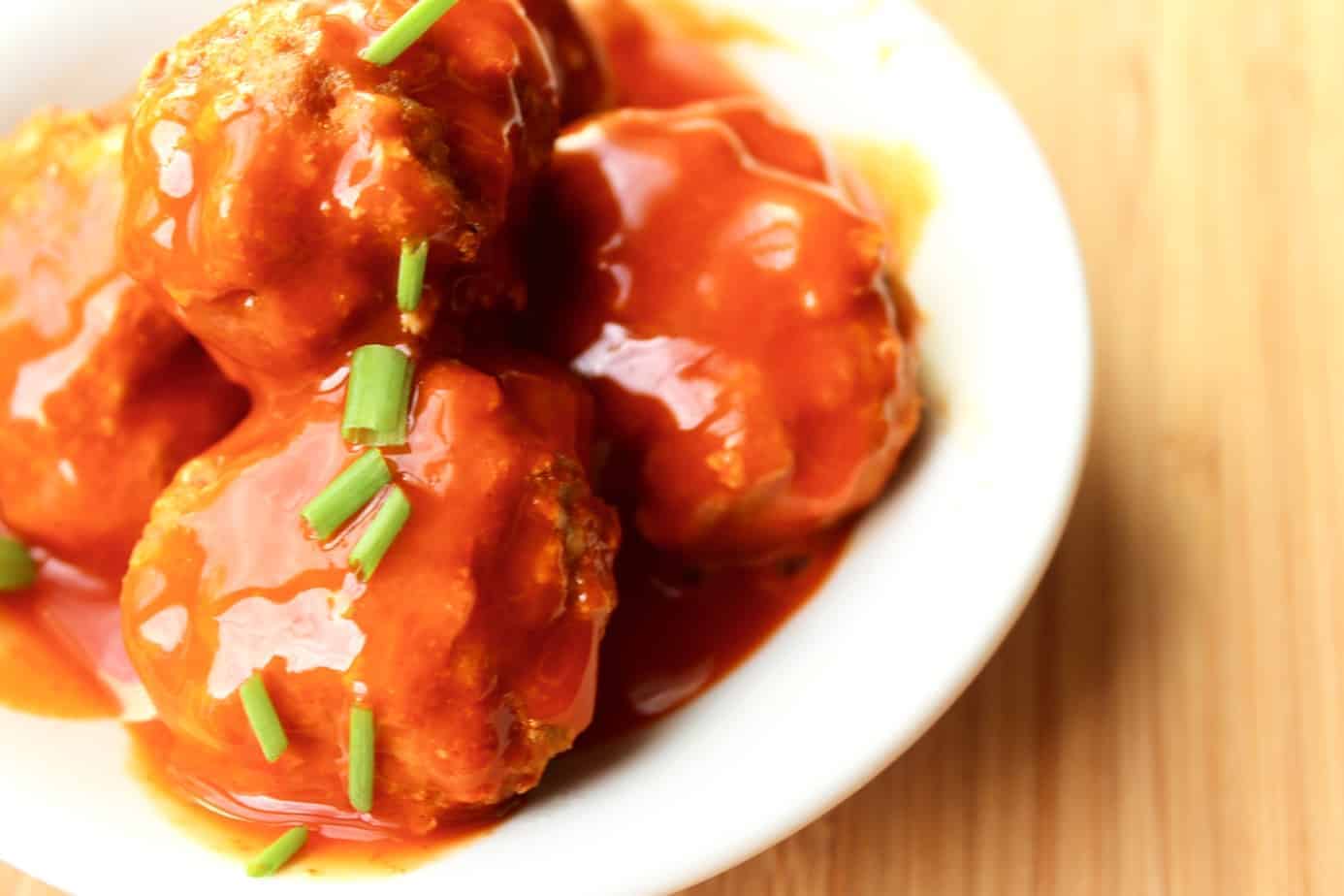 I thought January would be perfect to share this recipe for a couple reasons:
So easy. How many times can I say it?
It gets dark early in January and by the time I get home from work, I have no motivation to do anything. This is the perfect cure for a lazy dinner (see #1).
Of course, FOOTBALL. Football just gets even more exciting in January with bowl games (On Wisconsin!) the playoffs (Go Pack go!), and of course, the Super Bowl (which is just around the corner.)
Bring these to a Super Bowl party and everyone will love you.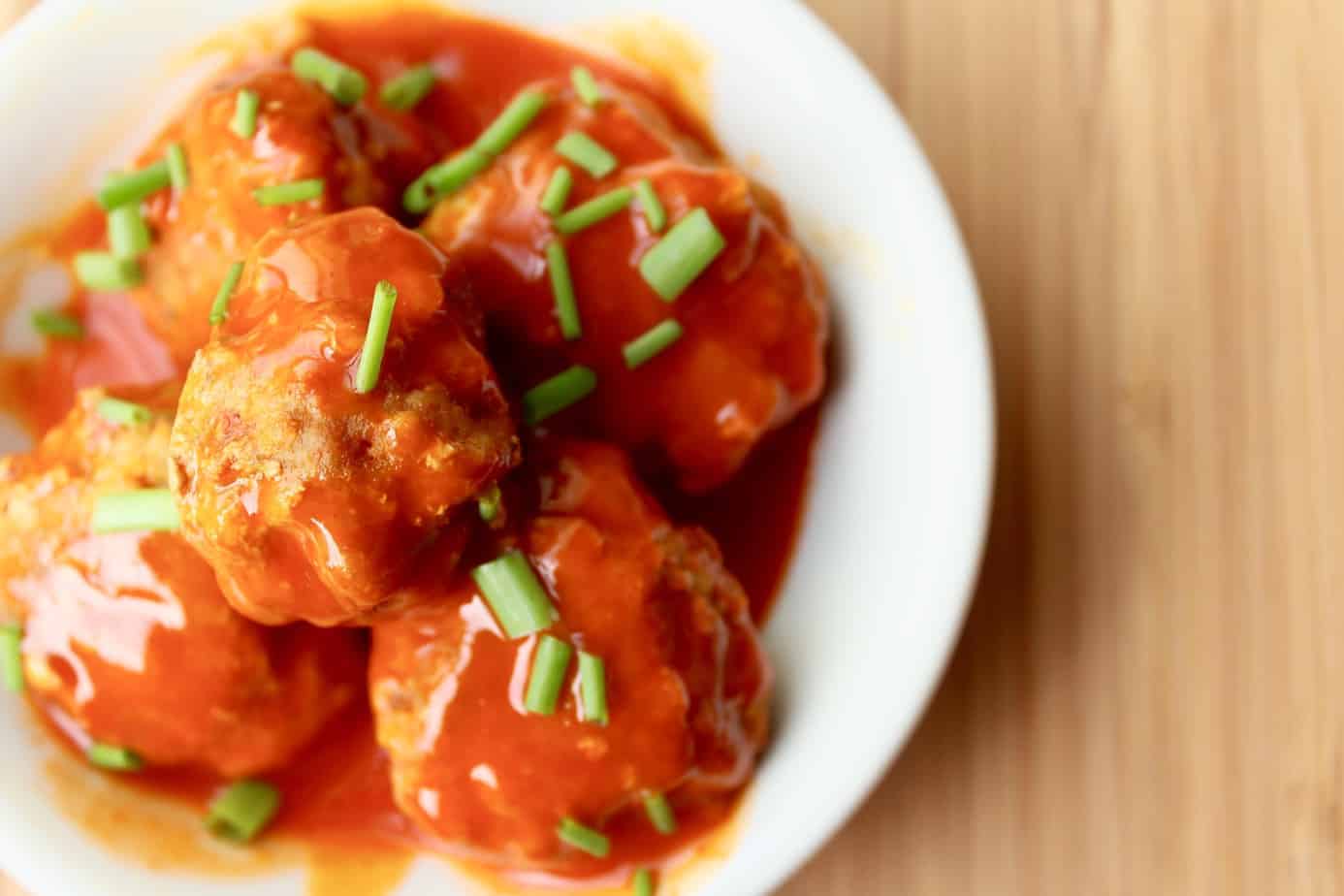 PIN BUFFALO TURKEY MEATBALLS FOR LATER!