This shop has been compensated by Collective Bias, Inc. and its advertiser. All opinions are mine alone. #HomegatingHeroes #CollectiveBias
Bring the tailgate to your living room with some homegating tips and this easy and delicious bacon, jalapeno pimento cheese!
I love football.
I love watching football on my couch while eating pimento cheese.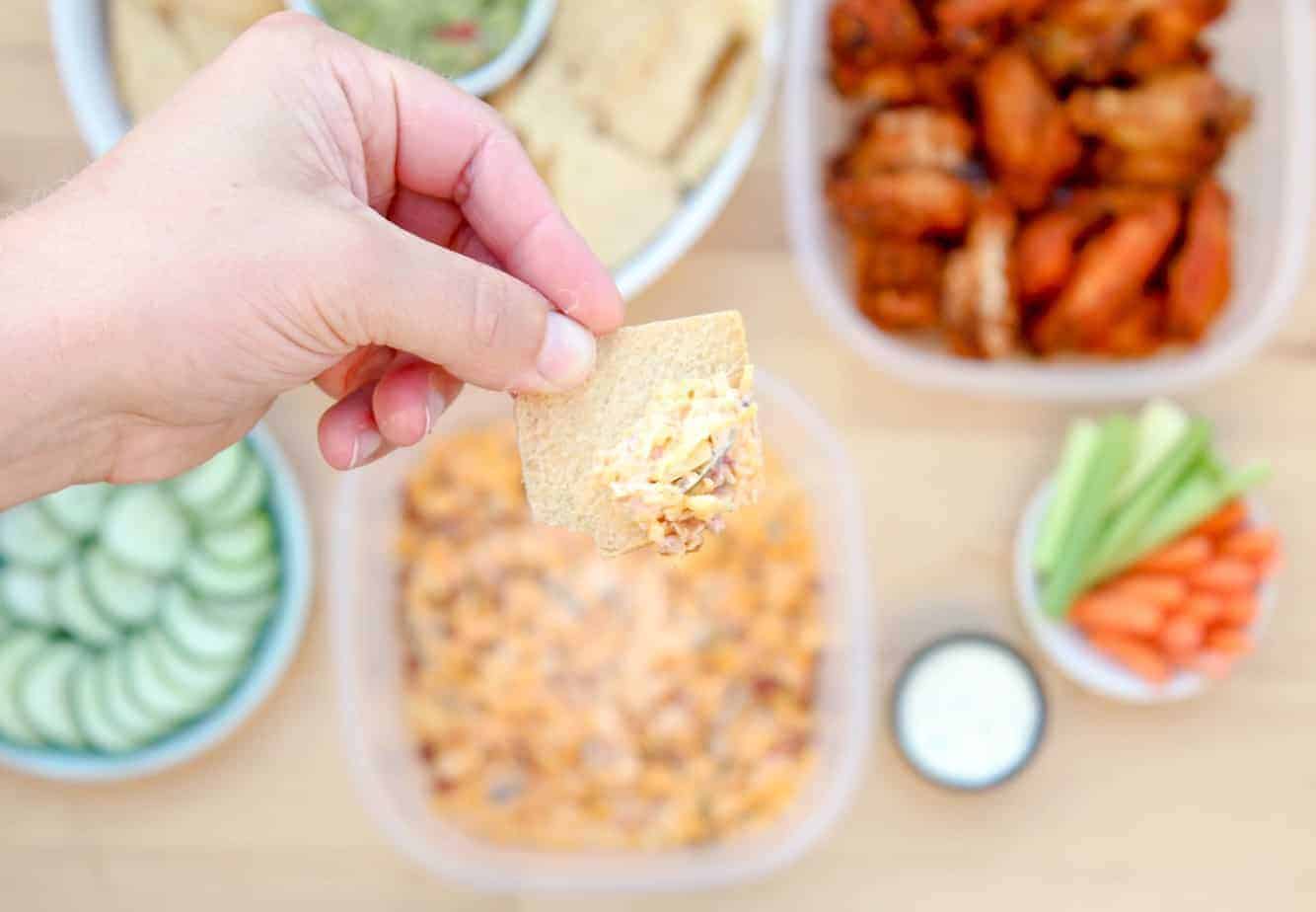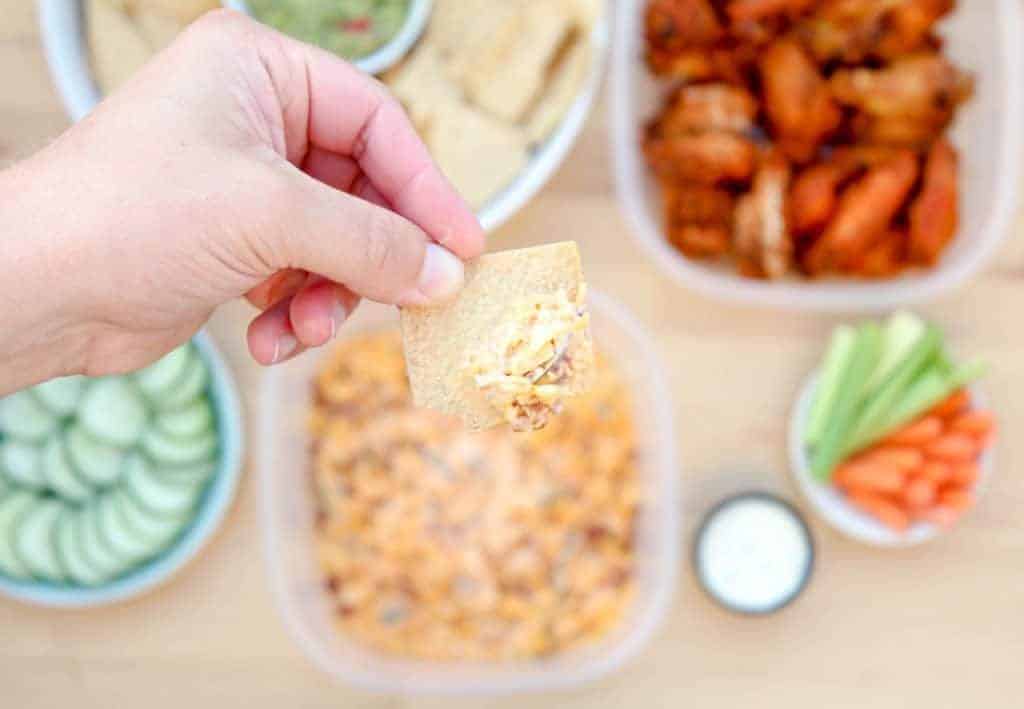 I started tailgating at a very young age, when my dad would drag (sorry, I mean take) us to football games when his favorite team was playing within a six-hour radius of home. We'd get to the stadium at what many would consider an unreasonably early time, promptly fire up the grill (Dad's specialty is beer brats), and dance with the marching band before kick off (my little sister and I refined our chicken dancing and polka skills at these tailgate pep rallies).
Dad's tailgating talents definitely rubbed off; in law school, my best friend, Tina, and I lived directly behind the football stadium. Game days lasted all day long and started with parking lot parties behind our apartment with friends, yard games, and huge tailgate spreads.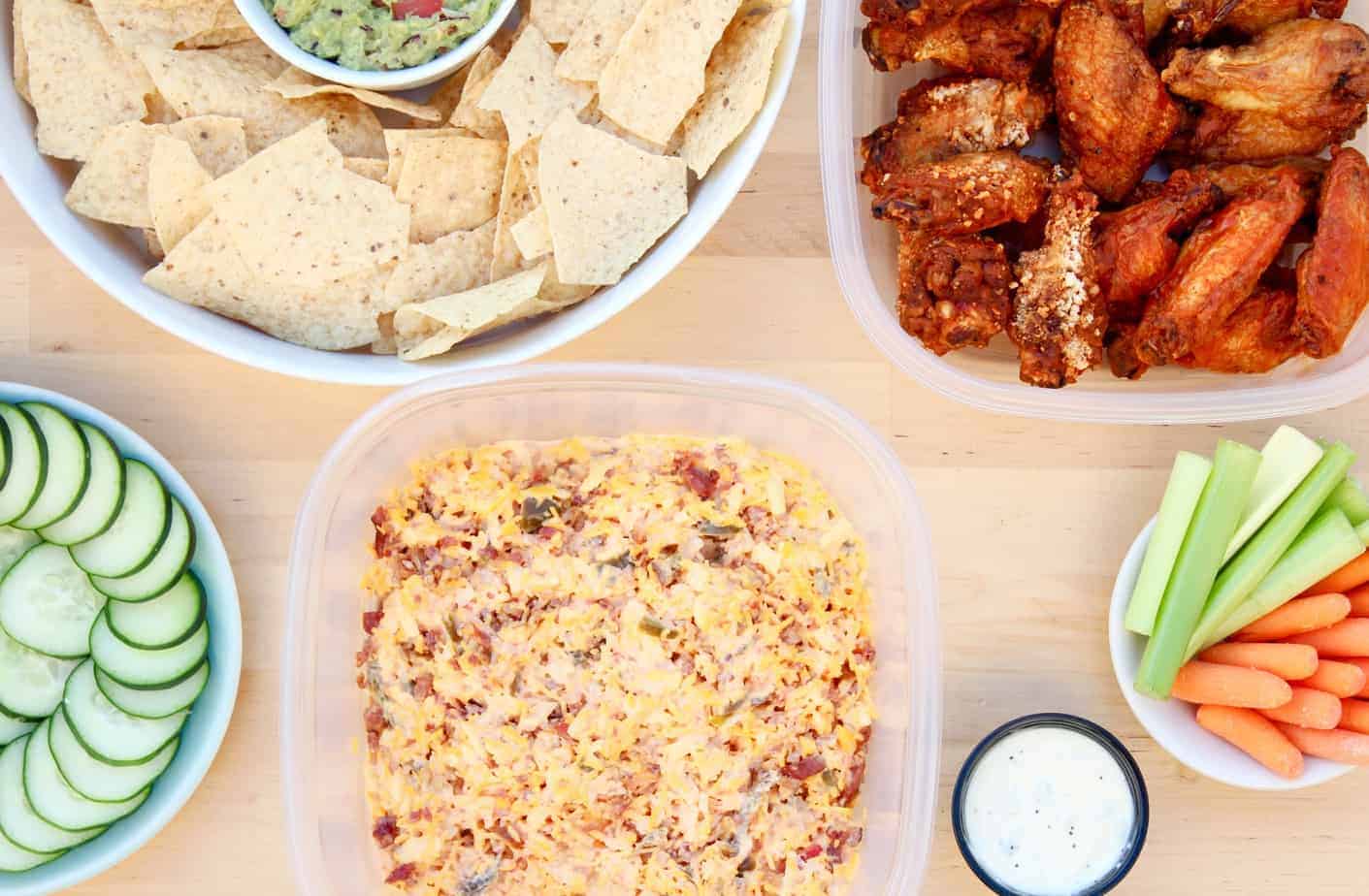 Nowadays, homegating is much more my speed.
Just because we're at home doesn't mean my tailgating talents (specifically in snack spreads) go to waste. We still have our game day experience, but instead of packing everything up to a party near the stadium, we set it up in our living room.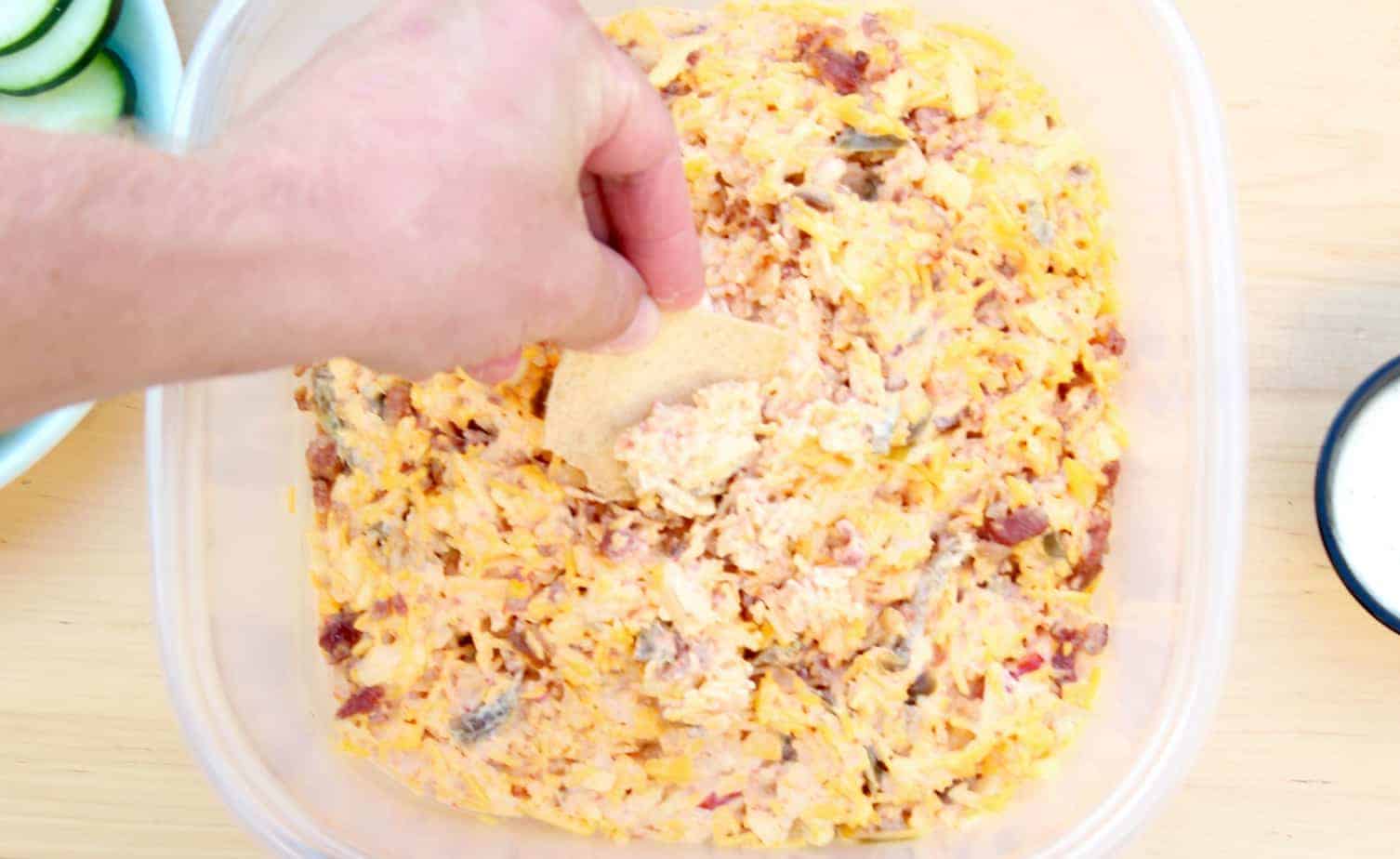 Sometimes it's just the two of us, or sometimes we host a crowd (especially if we're talking that big game that happens in February right around my birthday). No matter what, preparation in homegating is key; the absolute last thing I want to be doing while my team is playing is cooking, cleaning up, or running to the store to pick up something last minute. I'd rather spend my time actually watching the game, cheering on my team, and of course, taking full advantage of our snack spread.
I always make sure we are fully stocked with homegating essentials, which is more than just the ingredients we need for our game day spread. So for things like food storage, trash bags, and paper towels, I recently went to our local Dollar General because they currently are offering a 3 for $3 deal; between 9/24/17 and 10/21/17,  if you buy 3 participating items, you save $3.

I picked up Sparkle® Paper Towels, Glad® Food Storage containers, and Glad® Food Storage bags; hover over the image below to start shopping for your homegating essentials too!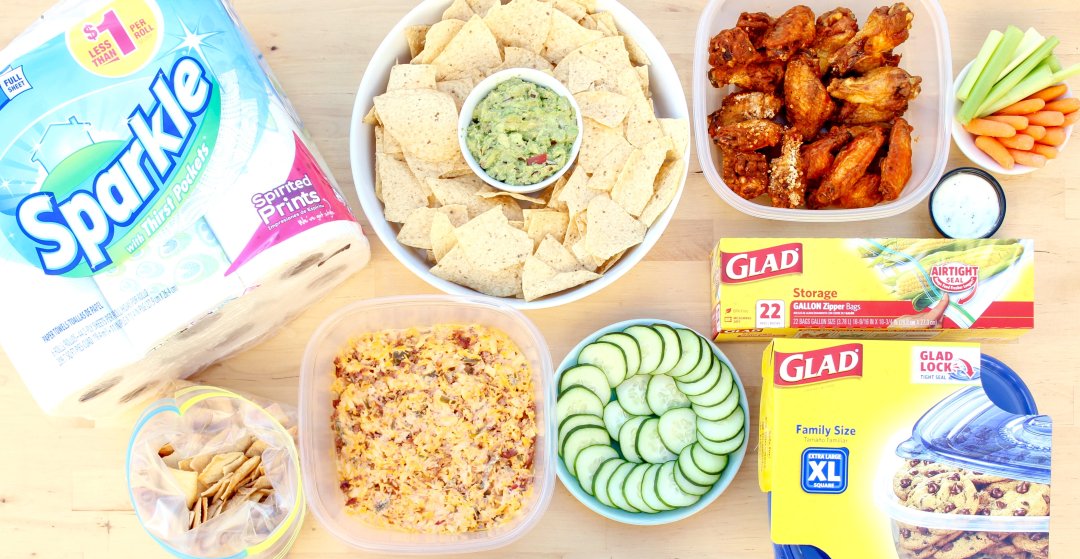 We go through paper towels like hotcakes in our house and I have to have them on hand for game day; they are perfect for a quick kitchen wipedown and a roll usually goes in the middle of the snack spread to give everyone easy access to napkins and just in case we need to quickly clean up a spill (spilling is something you need to be prepared for when enthusiastic cheering is going on). Glad® Food Storage is also clutch for game day; the family size containers are large enough to mix up dips (like bacon jalapeno pimento cheese!) without having to dirty up extra mixing bowls, and they are the perfect size to store all of our leftovers, making cleaning up after the game a breeze.
After I'm all stocked up, I spend Sunday morning getting ready. The house gets a quick vacuum and wipe down (because, after all, isn't it easier to enjoy an afternoon of football in a semi clean house?) and I whip up a few things in the kitchen. Instead of a full, elaborate, sit down meal, we usually spend Sunday afternoon snacking on a few things as we watch all the action. My go to, game day recipes are easy, shareable ones, like dips and finger foods, that I can make ahead of time and then set out on the coffee table just before kickoff.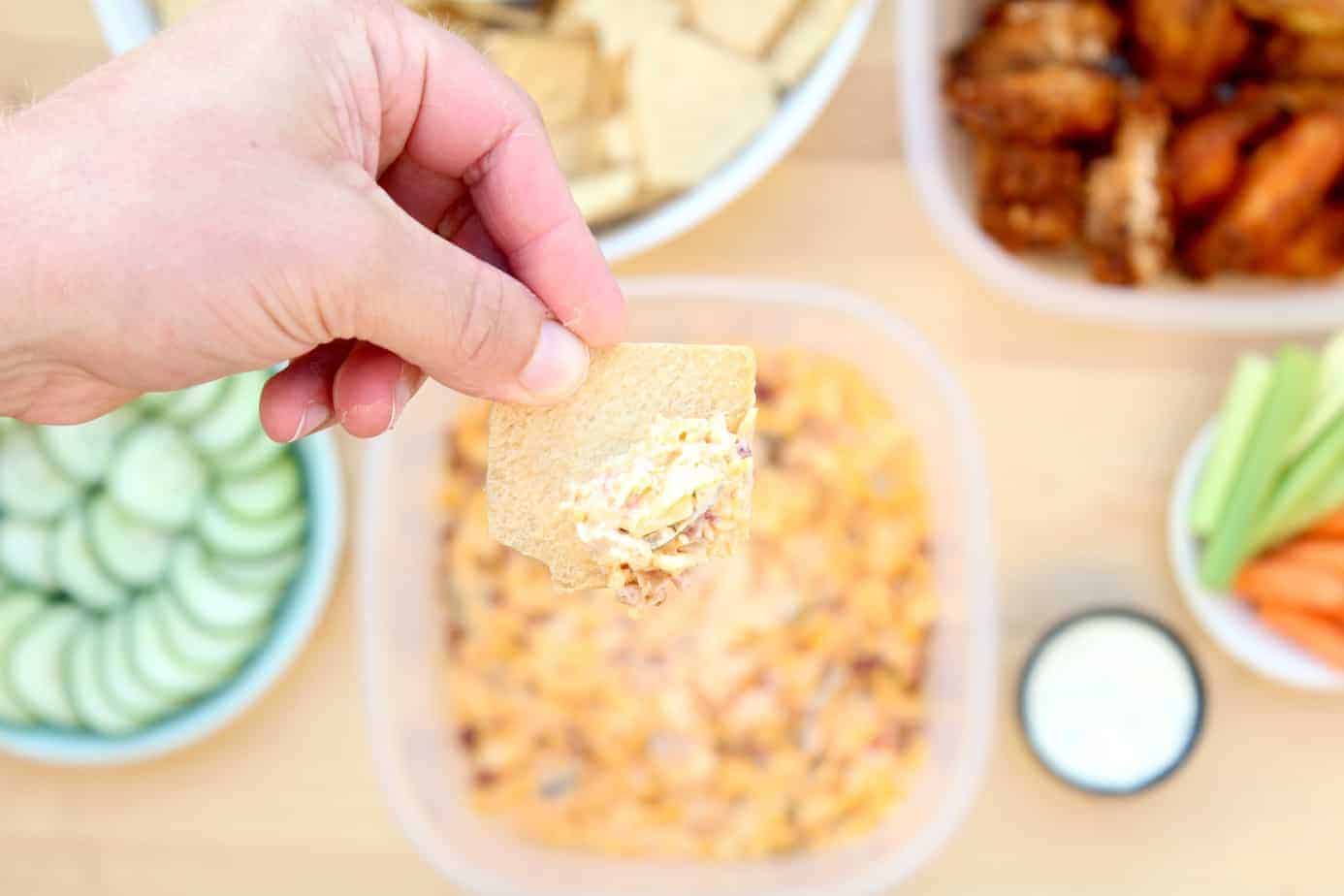 Pimento cheese totally fits the bill for easy, shareable, snack food. I'm a big fan of cheese dips of any kind, but since moving to Charlotte five years ago, I'm definitely on the pimento cheese bandwagon. It's easily elevated with flavorful add ins like jalapenos and bacon, so easy to make and keeps really well in the fridge, so it was quickly added to our Sunday snack rotation. I've started just making a big batch of pimento cheese on Sundays and storing leftovers (if we even have any) to snack on throughout the week.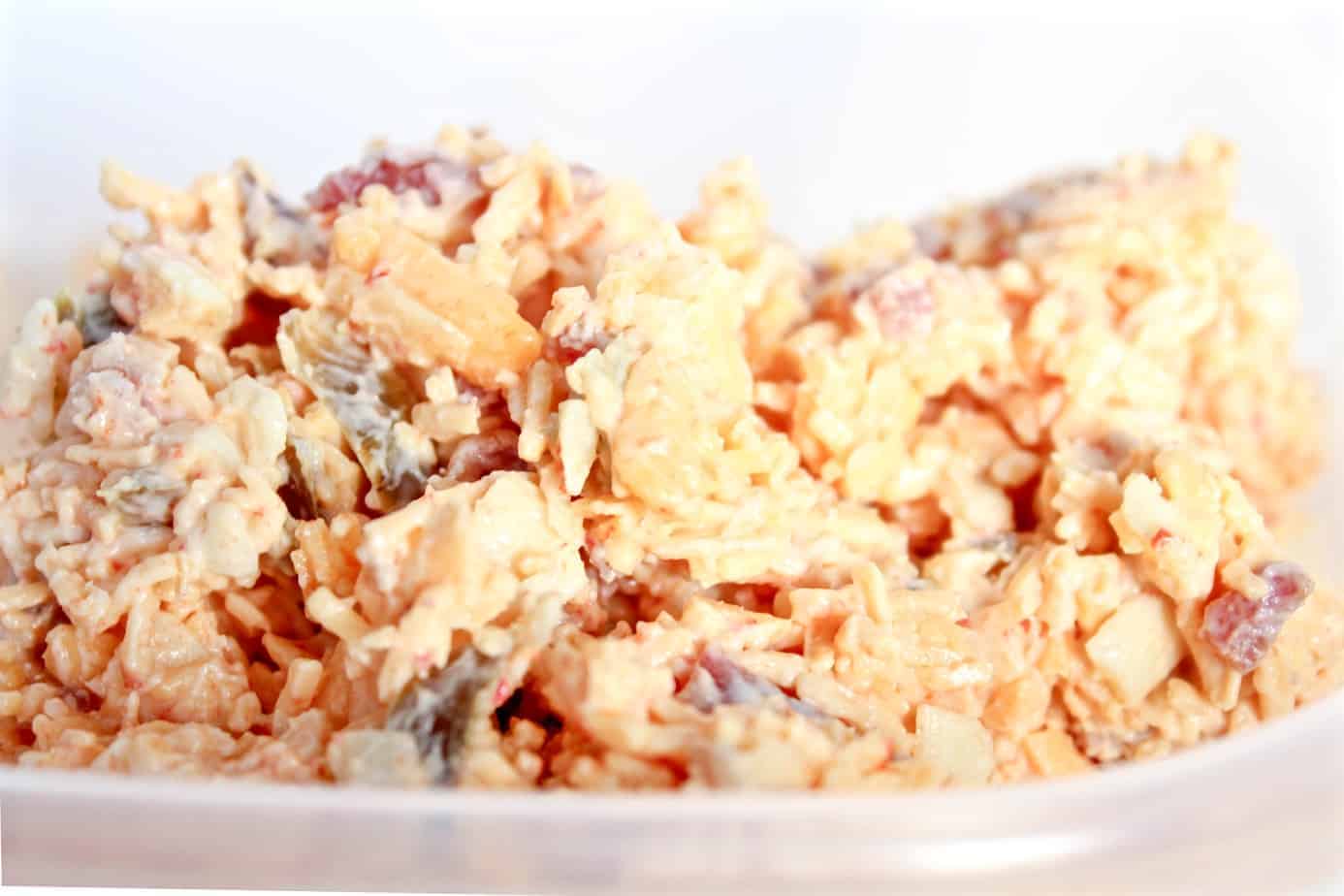 So while you may catch me tailgating stadium side during football season (we do try to catch our hometown team in action a few times a season), I much prefer our slower, Sunday afternoons watching the game (and yelling at the TV) from the best seats in the house: our living room couch.