Four years ago, I pressed send on my first blog post. Today I'm celebrating Off the Eaten Path's four year blogiversary by sharing some thoughts on blogging and Charlotte, featuring my Charlotte skyline shots from over the past four years, and giving my readers the chance to win eleven different Charlotte foodie prizes from some of my favorite Charlotte restaurants and businesses, including gift cards and food products! Thank you Crepe Cellar, Growler's Pourhouse, Haberdish, Flatiron Kitchen + Taphouse, Sea Level, Feast Food Tours, Chef Alyssa's Kitchen and Gwen Poth Communications for donating the giveaway prizes. Giveaway is now closed!
A friend once told me Charlotte didn't have a soul.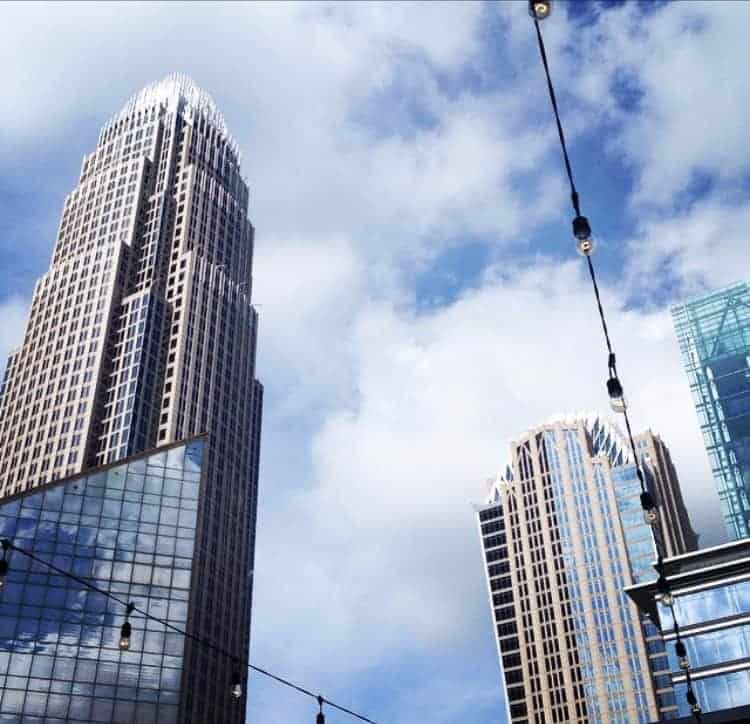 As I drove down the interstate in the fall of 2012 from my parents' house in Virginia, I thought about what he said. With its gleaming office buildings, buttoned up banker crowd and a downtown that appeared to be deserted after 6pm, a little part of me was afraid he was right.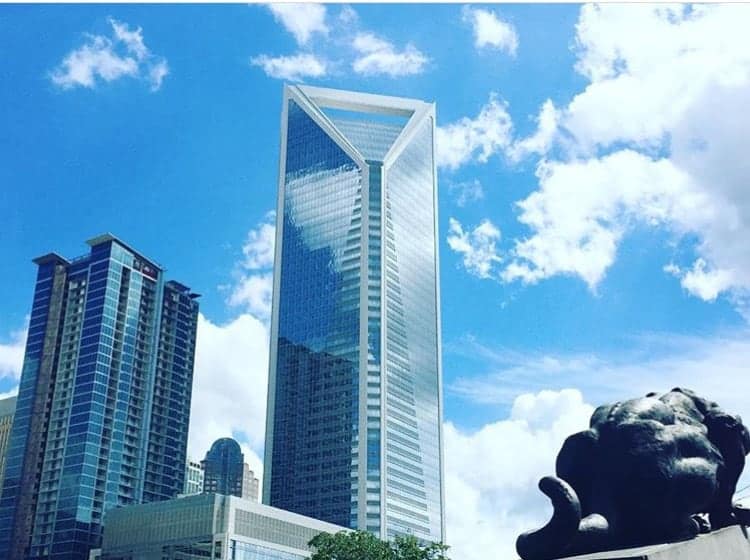 Even so, my heart swelled with excitement as rounded the bend merging onto I-77 and the skyline came into view for the first time (you know the one, just off I-85).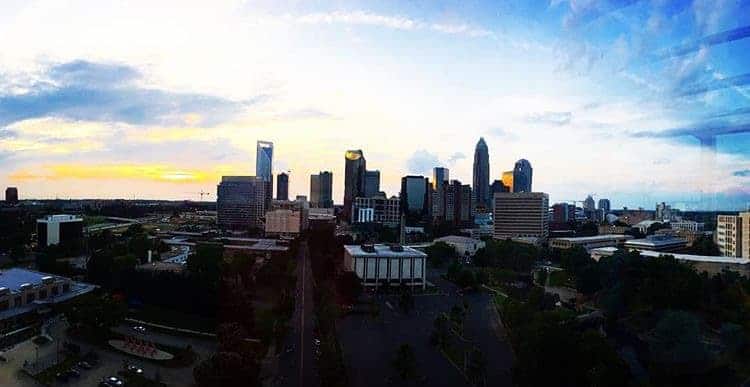 And after four years of blogging, mostly about Charlotte, I'm happy to say he was wrong.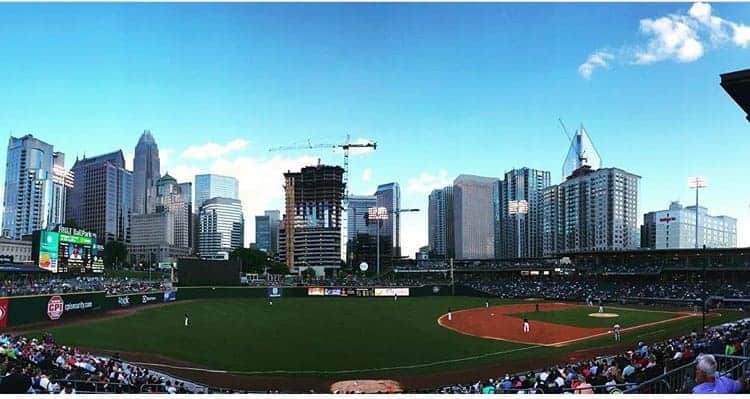 I can't really say what motivated me to start a blog. It was probably a healthy mixture of things: boredom, unhappiness, change, adjusting, quenching a thirst for a creative outlet (although I still maintain that reading by the pool is an excellent hobby). I had graduated law school, moved back to the East Coast after seven years in the Midwest, moved to a new city, and started a new  job. As much as I didn't want to acknowledge it at the time, my first six months in Charlotte wasn't all sunshine and rainbows. I was still trying to find my way around a new city.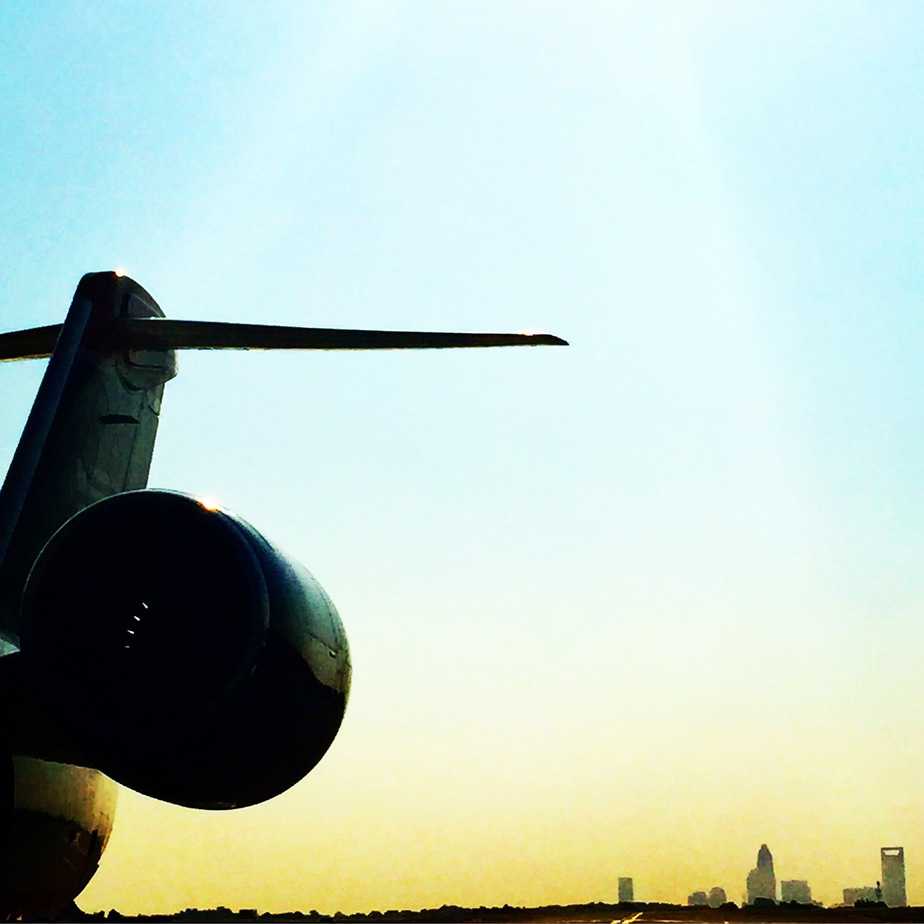 And not just navigating the Queens, Queens, Providence, Providence intersection in Myers Park (definitely a city planning design flaw), but also navigating where I fit in in a whole bunch of newness: new city, new friends, new apartment, new job, new life. One of the only things I remember thinking when I decided to create a blog (besides the fact that the only person who would ever read it would be my mom), is that blogging about Charlotte was a way to make it feel more familiar. It would force me to get out, to explore, to learn, and make this new city my city. And maybe, just maybe along the way, I'd eventually help someone else who felt very new to Charlotte feel a little bit more familiar. I'd help new people like me find a way to make Charlotte feel like home.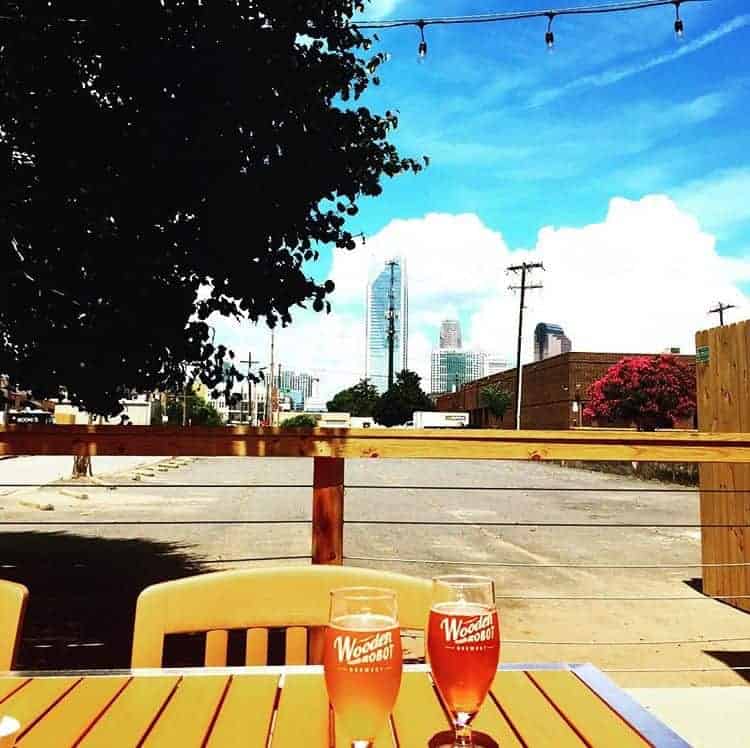 And so for a variety of reasons, or maybe even a lack of reasons and a sense of just because, with a click of my mouse on a Monday evening in May, I became a blogger.

I didn't have a lot of expectations when I started blogging. Equipped with my iPhone, I started venturing out to restaurants and rambling about them. Sometimes with friends, sometimes without, I'd chronicle my stops in the Queen City with mediocre smart phone photos and tell stories about them.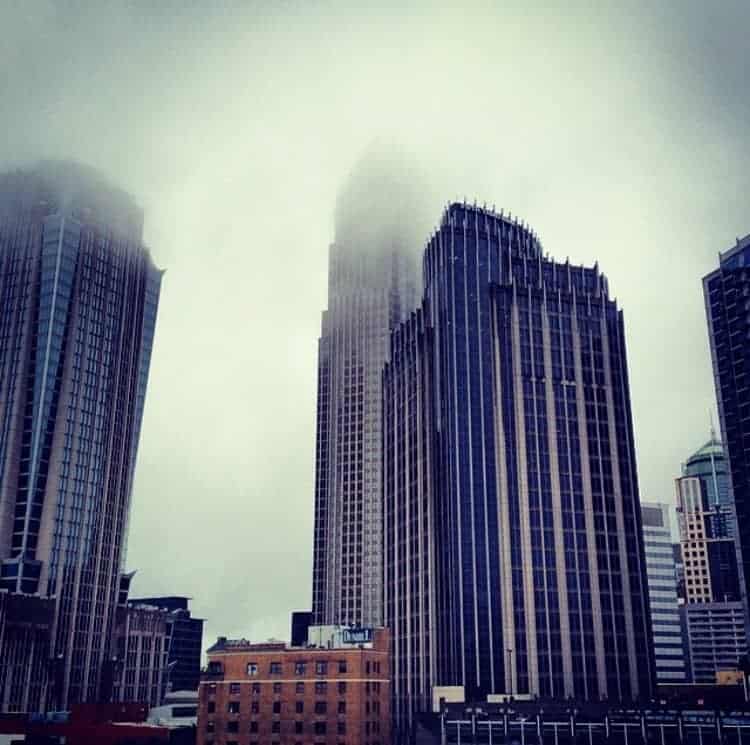 I also didn't tell a lot of people I had become a blogger; it was something that I just liked to do so I did it for me. In fact, one of my early dates with AJ, we went to dinner and I really wanted to write about it, but I wasn't quite ready to tell him about my blog. I patiently waited while we ate for him to go to the bathroom, and then tried to sneak a few photos while he was away (they ended up being terrible and I settled for taking a photo of our leftovers the next day).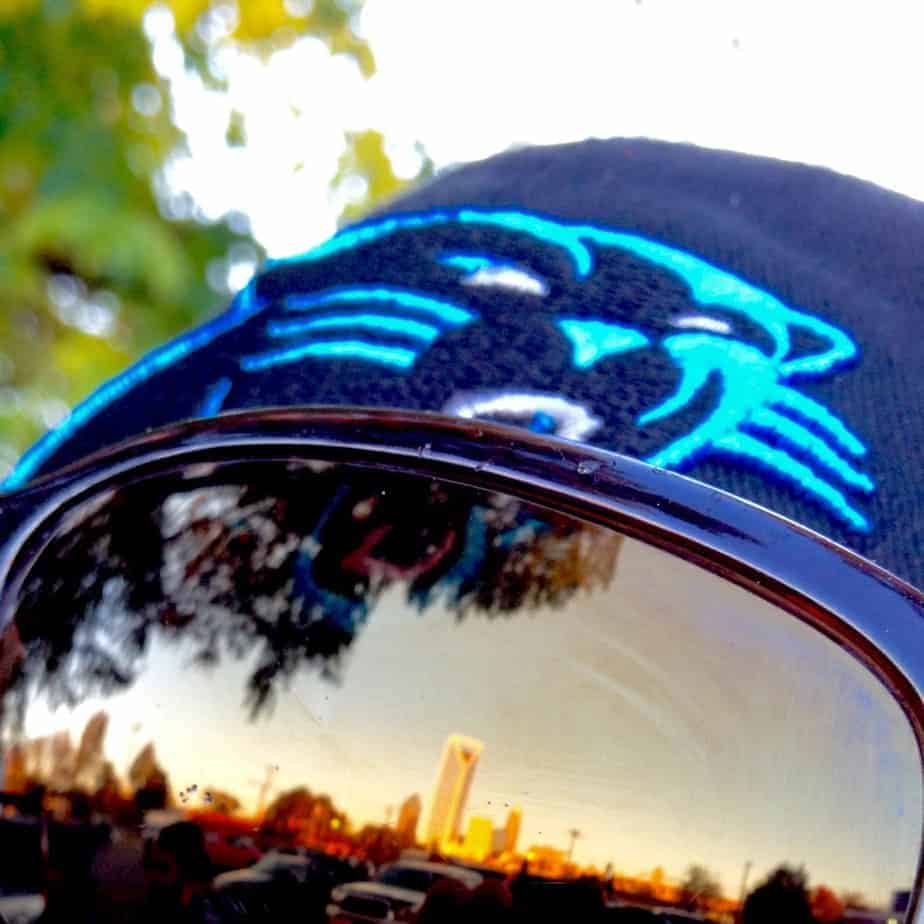 Whatever sort of rut I was in in the Spring of 2013, my blog helped pull me out of it. I remember the first day I checked my stats and had over 50 page views. It was a few weeks after I started blogging, I wrote a round up post about local farmers markets. One of the markets had shared my post on their website. I was floored. I remember beaming at my computer screen, while this unexpected feeling of joy washed over me. Today, I strive to get those same feelings of pride, joy and passion out of this space (which is why sometimes when I'm not feeling it, you may not hear from me for a while).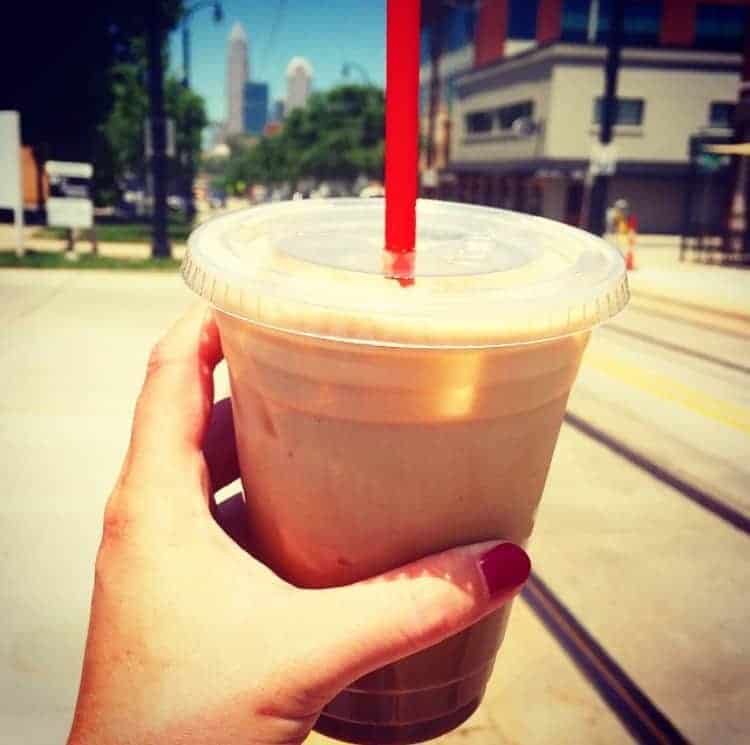 I like to think that over the past four years, Charlotte and I have grown up together. Charlotte has changed since I moved here in 2012 (and I for sure have grown and changed since then). New restaurants have opened, and some of my favorites have closed.  New buildings dot our city's skyline. (In fact, my favorite dive bar now has apartments surrounding it on three sides). As Charlotte has grown and changed, Off the Eaten Path has helped me keep my finger on the pulse of my city. Learn it like the back of my hand. Visit the all of the "must sees" and "must dos" and "must eats" as well as the undiscovered corners. Off the Eaten Path has helped me discover Charlotte's soul. Four years later, Charlotte is my home.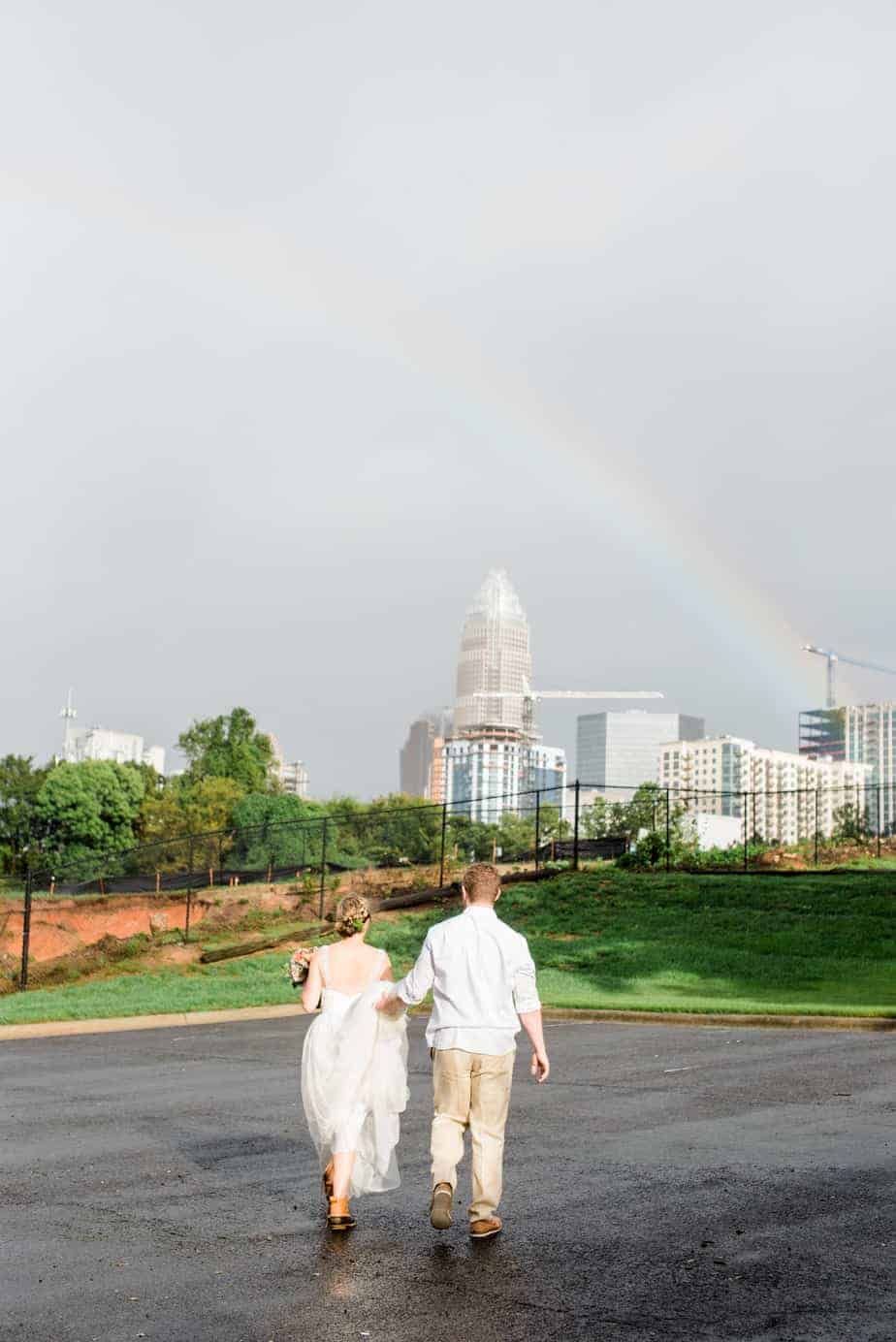 And no matter if I've been gone for hours, or days, or weeks, four years later, my heart still swells with excitement when I round that bend on I-77 and the gleaming skyline comes into view for the first time.
IN HONOR OF MY FOUR YEAR BLOGIVERSARY, I'M GIVING AWAY ELEVEN CHARLOTTE FOODIE PRIZES!
If you're new here or have been following along with my ramblings for a few years, I want to thank you for reading! I always say that I blog for me, which is true, but blogging is a lot more fun with a community; and I am so lucky to have the community that surrounds and supports me and this blog. Whether your a reader, fellow blogger, restaurant owner, or just scrolled through my words to get to the bottom of this post for the good stuff (I don't blame you), THANK YOU. While repeating the words thank you over and over again would definitely be a sufficient way to celebrate my four year blogiversary, I thought I'd do you one better and host a fun giveaway to celebrate four years of blogging (I was going to share a recipe and some behind the scenes today too, but then I was like information overload. Reward yourself for making it through my ramblings and skyline shots and win yourself some gift cards!)
I tried to make this blogiversary giveaway as epic as possible, and with the help of some cool people and some excellent local restaurants and foodie businesses, I was able to scrape together some pretty great prizes. Here's what I'm giving away: one $50 gift card to Growlers' Pourhouse, one $50 gift card to Crepe Cellar, one $50 gift card to Haberdish, one $50 gift card to Flatiron Kitchen + Taphouse, one $50 gift card to Sea Level, one $50 gift certificate to Nellie's Southern Kitchen, one $50 gift card to Vivace Charlotte, one $50 gift card to Dilworth Tasting Room, one $50 gift card to The Cowfish or eeZ Fusion & Sushi, one walking food tour in Charlotte with Feast Food Tours (a $55 value), and one gift pack of Chef Alyssa's Spreads: Champagne Tomato Jam and Smoked Chili and Rosemary Mustard (a $16 value).
That's right, for Off the Eaten Path's fourth blogiversary, we're going to have eleven winners! So you'll definitely want to enter to celebrate four years of Off the Eaten Path and for a chance to win some delicious local Charlotte things!
GIVEAWAY RULES:
Enter the giveaway through the Rafflecopter widget below. Everyone gets a free entry! You can enter multiple times, up to 16 total entries by following the giveaway sponsors on social media. (If you've followed in the past, that counts! Just enter the information as prompted.) All entries will be verified. No purchase is necessary to win.
The giveaway is open until Tuesday May 23 at 11:59 a.m. EST. Eleven winners will be chosen at random and e-mailed within 48 hours. Winners must claim prize within 48 hours of initial contact or another winner will be selected. The retail value of the prizes varies and is listed above. Prizes listed above are the only ones available.
Open to U.S. residents with a valid shipping address only. Must be 18 years of age as of May 16, 2017.
To read all giveaway terms and conditions, click the option in the Rafflecopter widget below to review them.
*wedding photo courtesy of JJ Horton Photography