Community Culinary School of Charlotte is a local nonprofit providing workforce development training in the culinary arts to adults in our community who face barriers in gaining and retaining employment. I am currently trying to raise $400 for CCSC as a part of SHARE Charlotte's #GivingTuesdayCLT campaign to help them buy kitchen supplies, student workbooks, chefs uniforms, transit passes for students and more. Thank you to Community Culinary School of Charlotte for treating me to lunch on my last visit.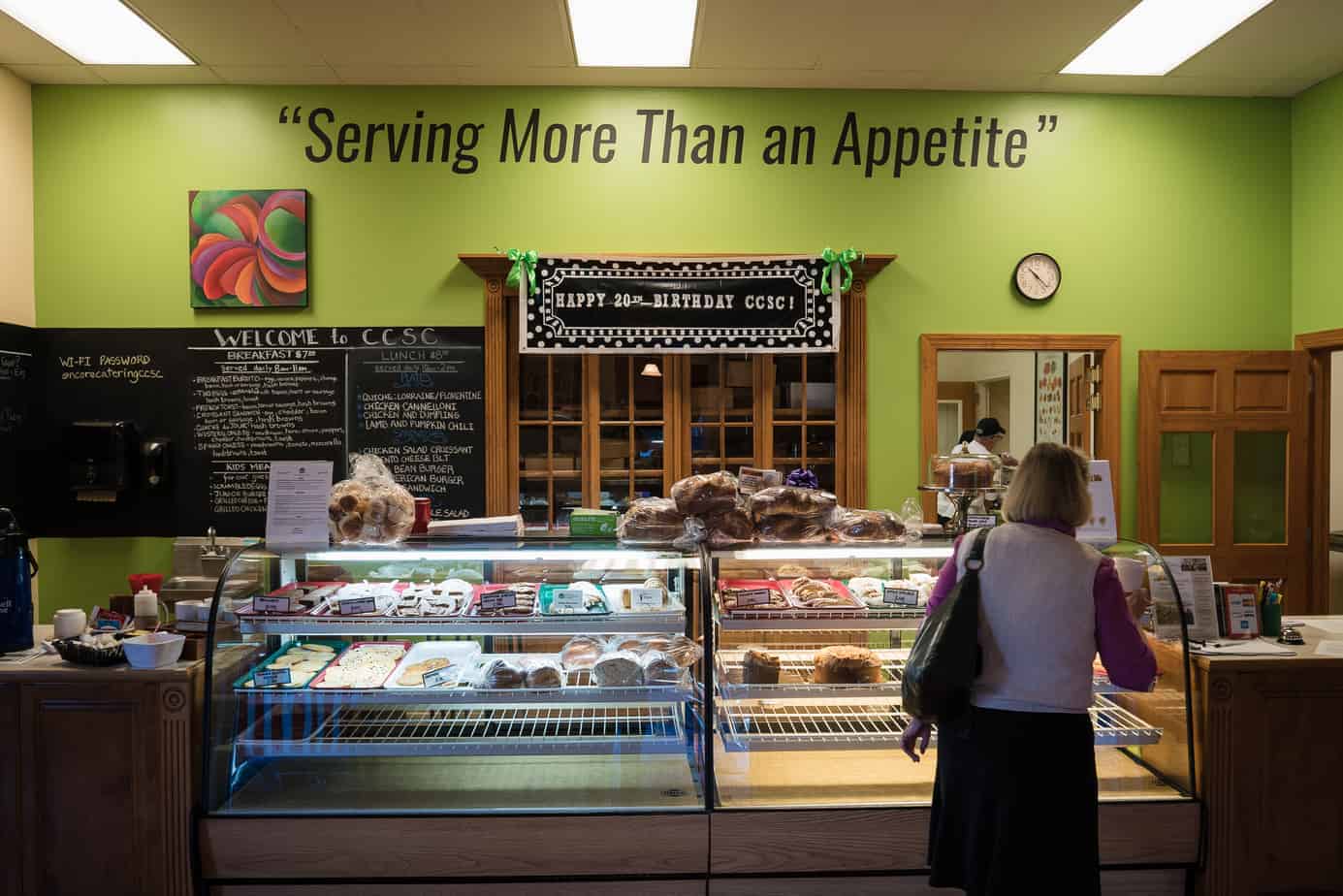 I visited Community Culinary School of Charlotte for lunch on a particularly blustery fall day a few weeks ago.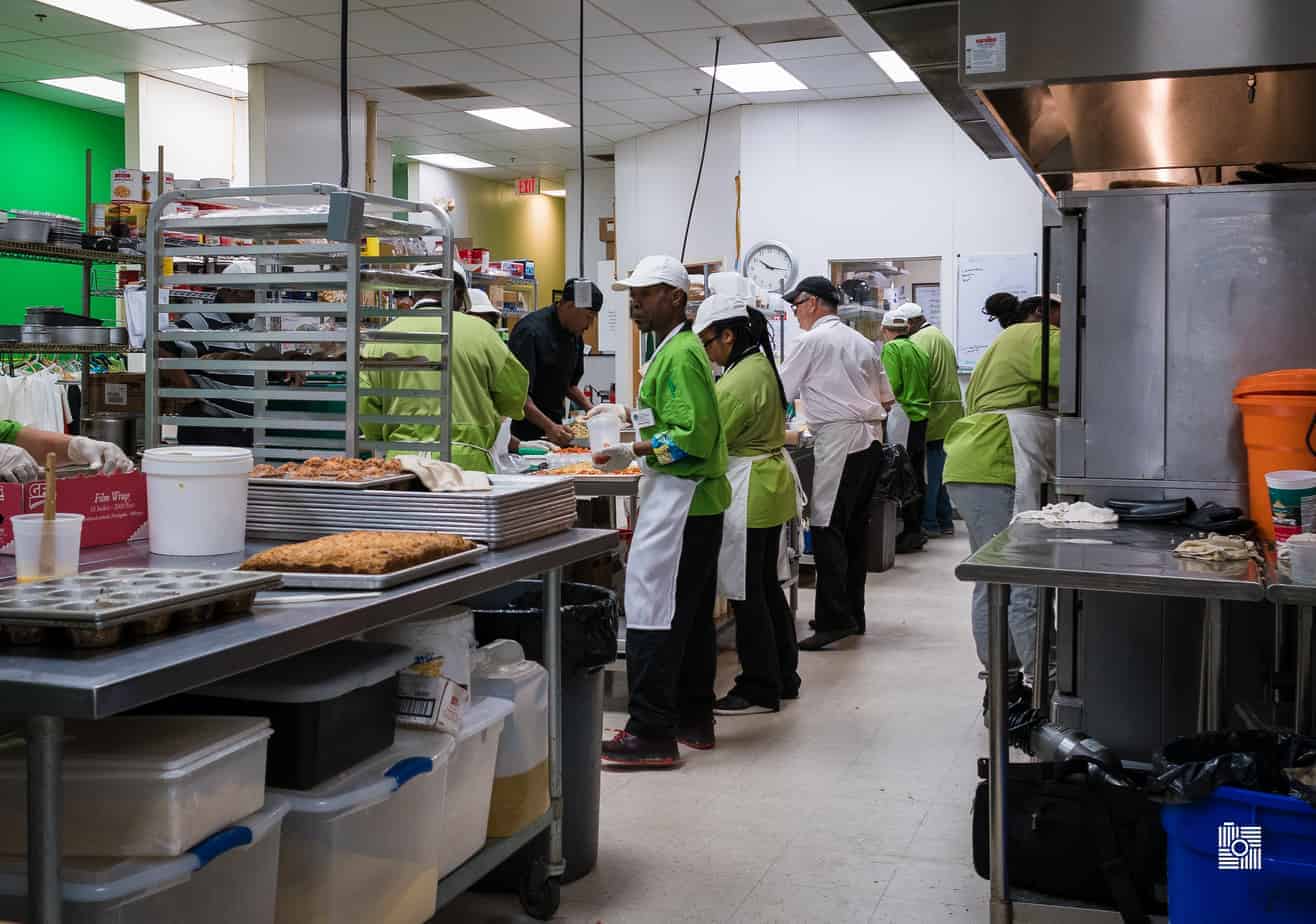 I was in a hurry to get there (I had been invited to come watch the students learning and working in the kitchen before lunch service) so I left work straight from court in a suit blazer, neglecting my real coat, the fact that it was fifty degrees, and that my Southern self has become soft to colder temperatures in my five years in North Carolina all in the process.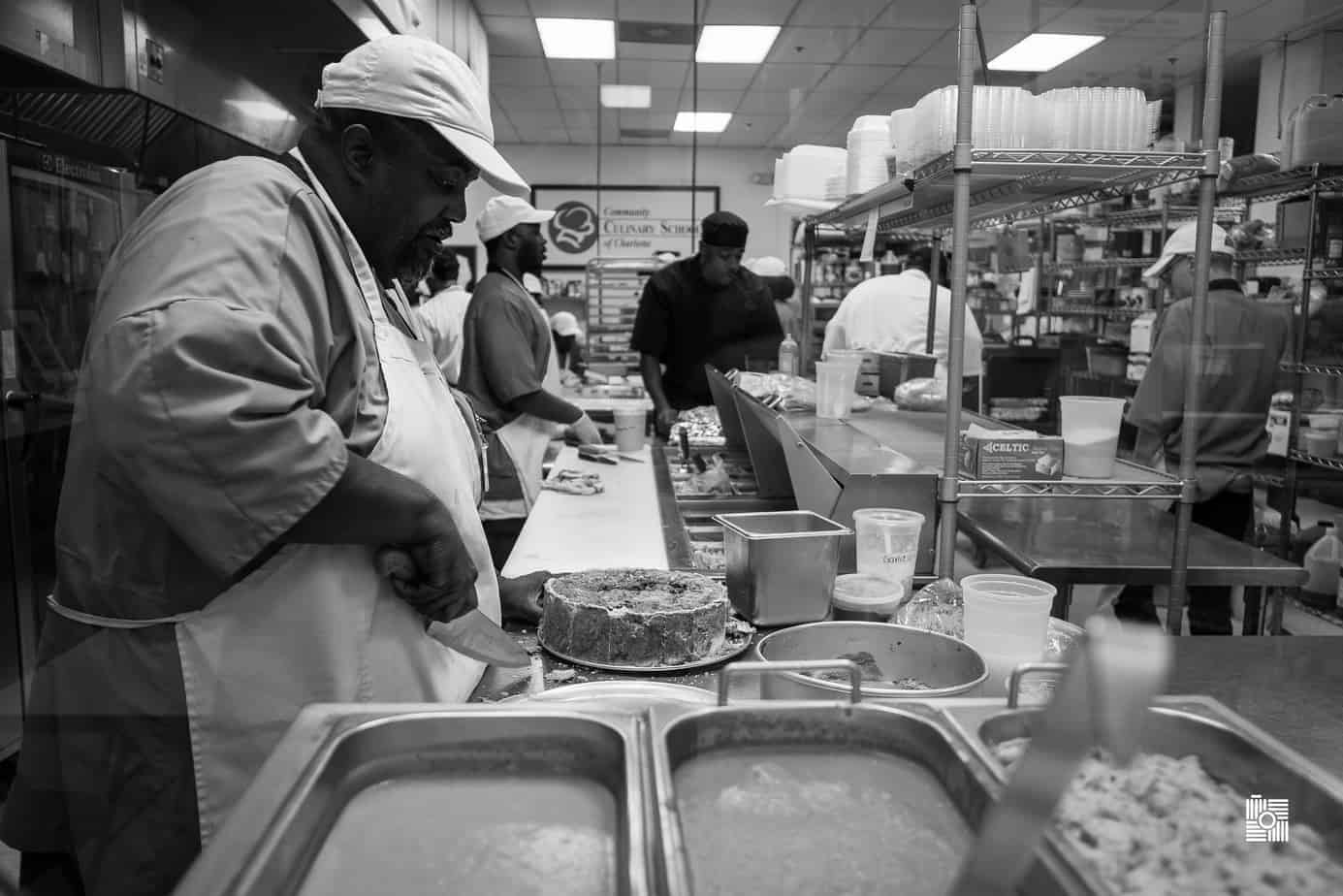 The wind whipped the leaves as I made the 15 minute drive down Independence from Uptown, The stoplights swayed on Monroe Road as I made a quick U-turn (when I say that Community Culinary School of Charlotte is nestled in a nondescript business park, I truly mean it and just drove right on past even with my Google Maps lady in the background chiming, "turn left, turn left.")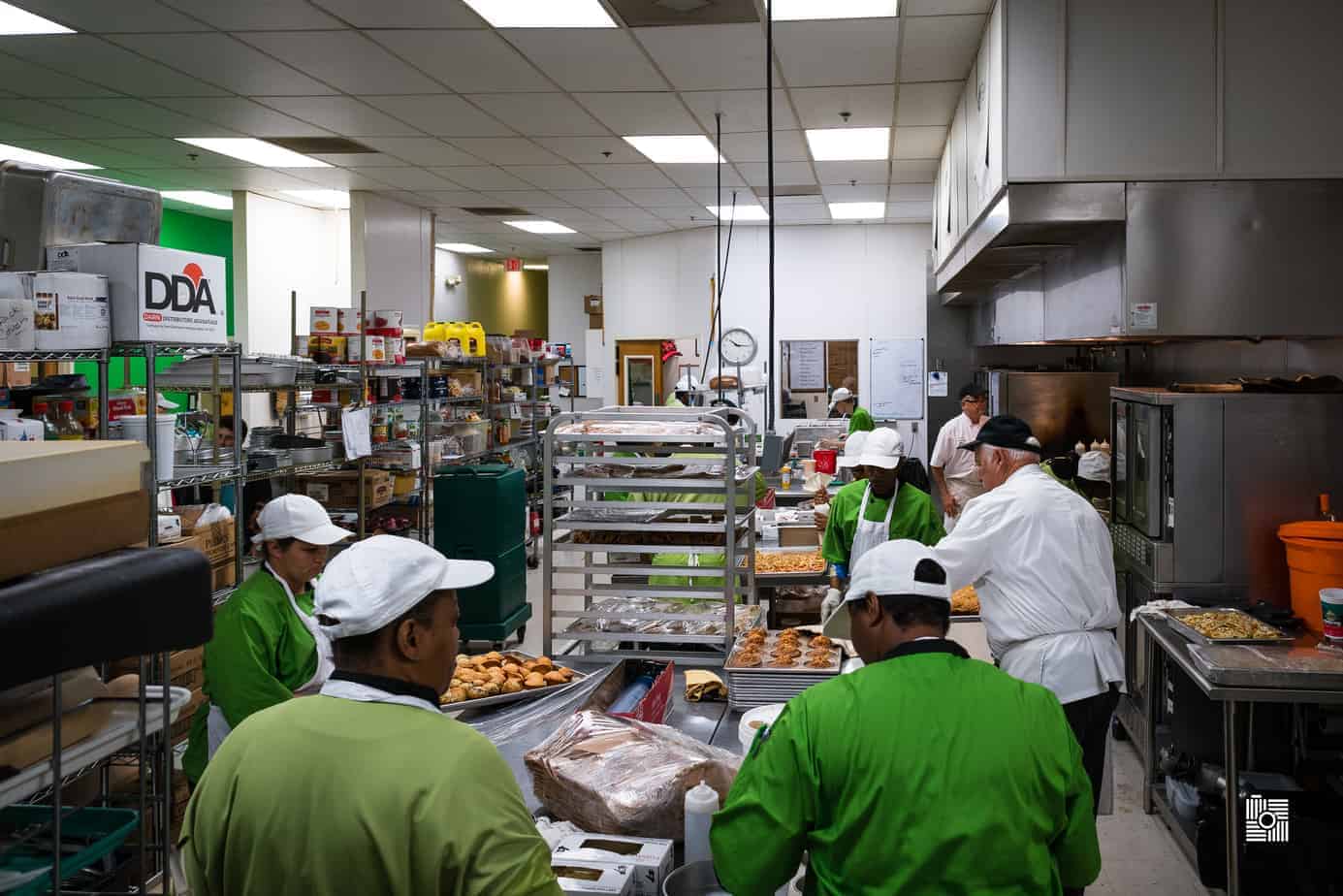 I doesn't matter how cold it is outside, you're enveloped in warmth as soon as you walk into CCSC. Warmth, of course, from the industrial kitchen in the back. Warmth from the hot entrees coming out of the kitchen to the cafe during lunch service. But there's more than just the expected temperatures you get from hot food in a hot kitchen.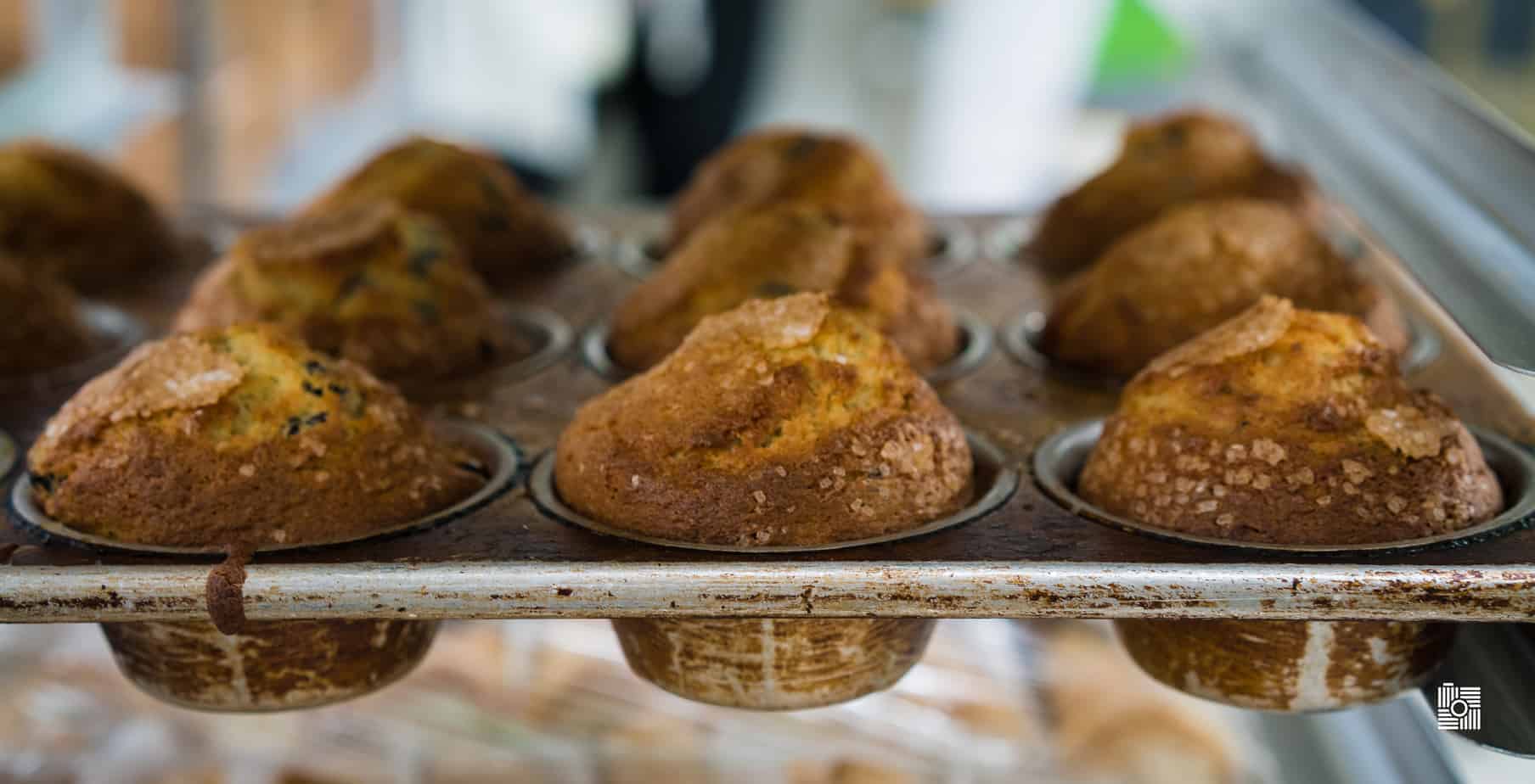 I felt the warmth from the big smile of the CCSC student at the counter ready to take my order. I felt it reading the school's mantras, "Serving More Than an Appetite" and "Teaching Skills and Changing Lives" proudly displayed in the cafe. I felt it talking with Chef Ron Ahlert talking about the program, the pride he has for the school, and his passion for the students. I felt it watching Chef Ron go table to table during lunch service, serving, greeting and joking with customers. And I tasted it in my first spoonful of seasonal autumn soup (which was really, really good by the way, a butternut squash situation with the sweetness of apples coming through in each bite).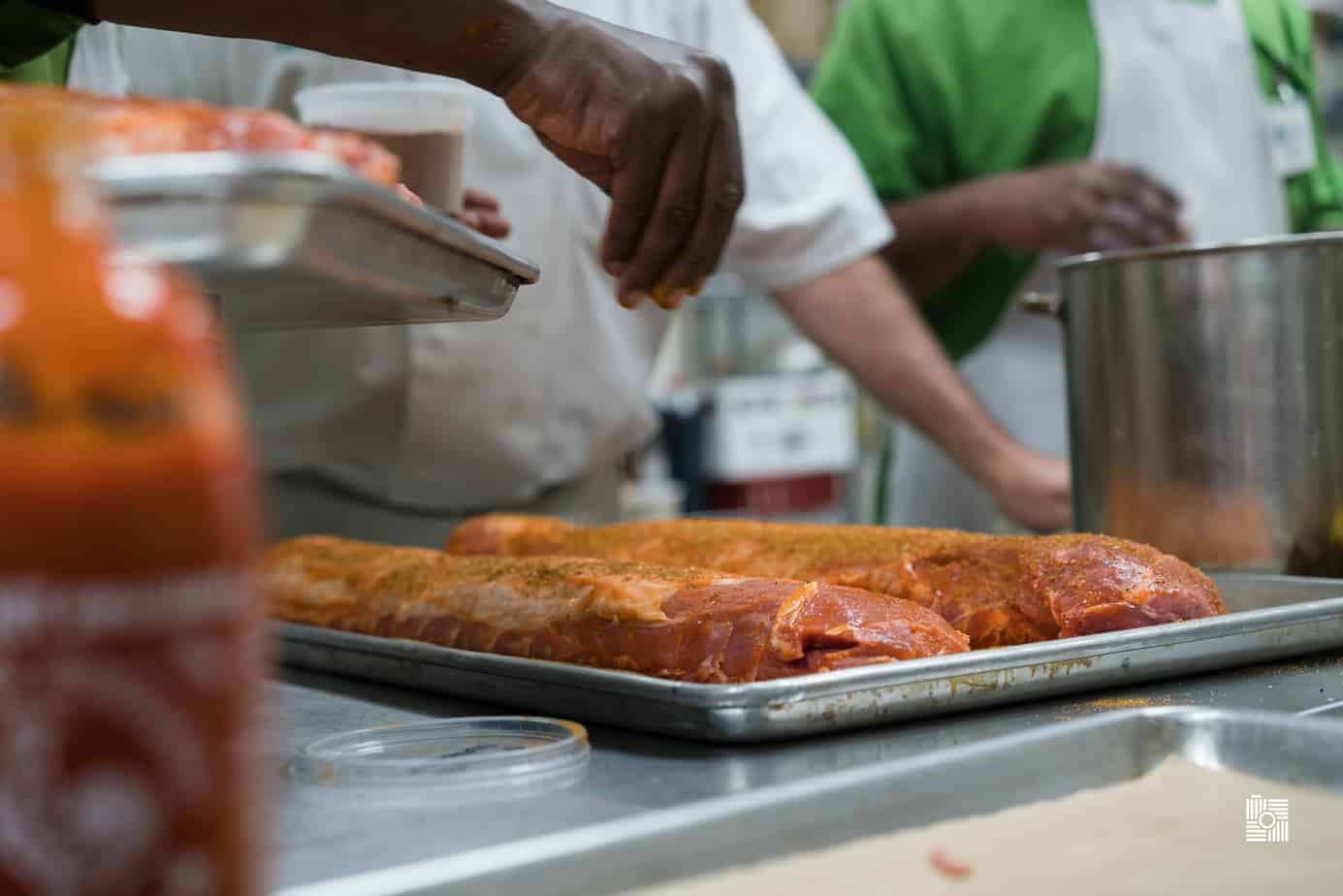 It was all of this: the program, the passion, the community, the food, that drew me to Community Culinary School of Charlotte in the first place. So maybe we should pump the brakes a little bit (as my Google Maps lady would have preferred when she was telling me to turn left, turn left into the business park) and talk about how I found myself eating a delicious cheese pretzel and walking through CCSC's kitchen that day.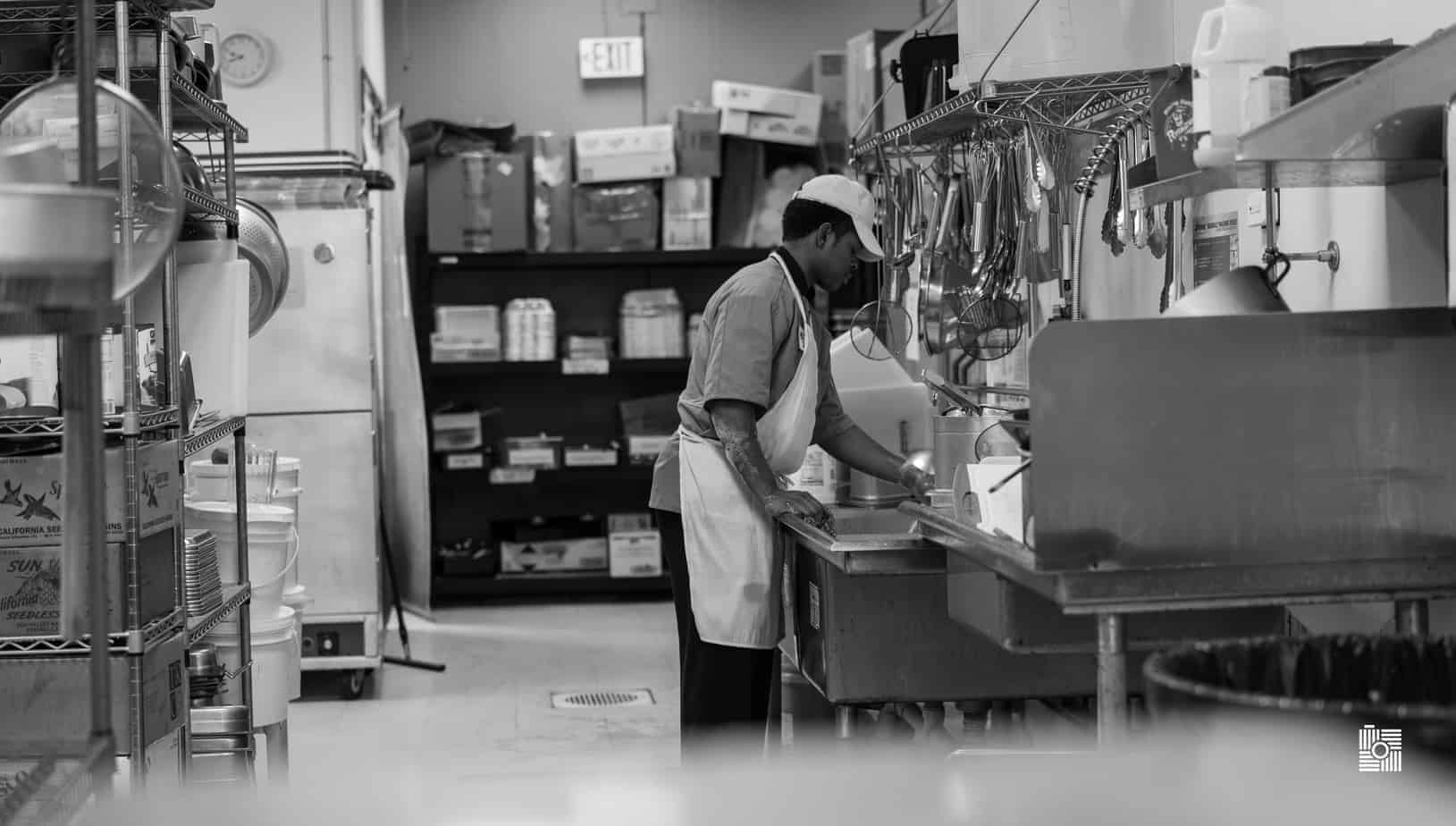 Community Culinary School of Charlotte is a local nonprofit providing culinary training, work experience, life skills training, counseling, support and job placement assistance in the food service industry to adults in our community facing barriers to gaining and retaining employment (barriers can really be anything: addiction, homelessness, incarceration and more). CCSC focuses on their students' potential much more than their past situations; the 14 week program is provided at no cost to students (potential students must fill out an application, schedule an interview and have a drug screen to be accepted) and is funded entirely by grants, donations, and the business from breakfast and lunch at The Cafe and Encore Catering. Students pay for their training by polishing their culinary skills, learning life skills, and giving back to the community.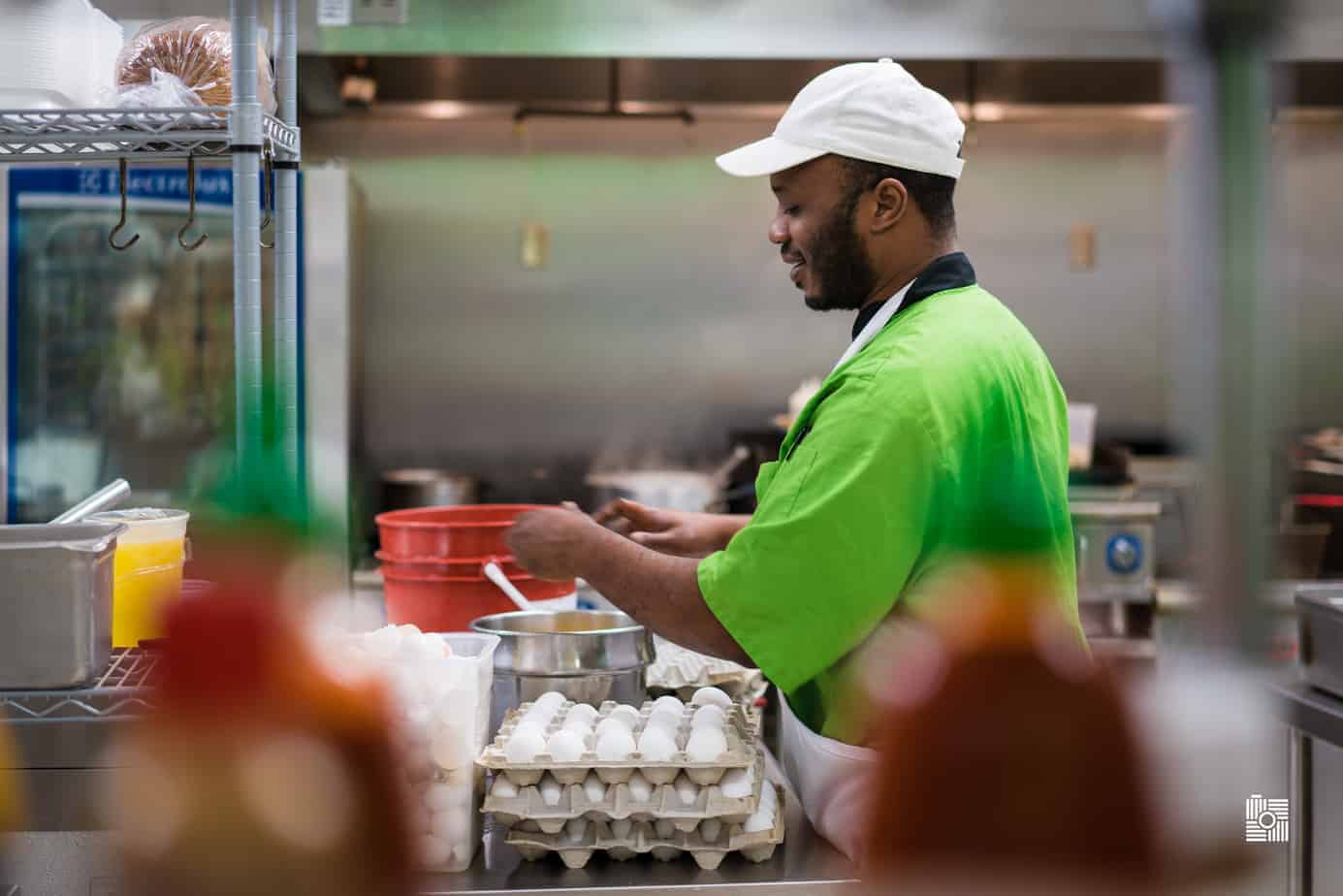 Beyond hands-on culinary skills training (everything from soup stocks to sauces, knife skills, mis en place workshops and other cooking techniques), Community Culinary School of Charlotte's 14 week program also incorporates life skills and job readiness training (like resume preparation, job search, the interview process, understanding body language, working with people who are different than you, and professional work behavior) and weekly group meetings and confidential individual sessions with Victor, the on site counselor in charge of the relapse prevention program. By working with students in areas beyond culinary training, CCSC allows each student to can explore their specific barriers, and create a plan of action, leading to greater success in work and in life. CCSC is celebrating their 20th anniversary this year with 57 classes and 891 graduates of the workforce development program. Class 58 is set to graduate December 21, 2017.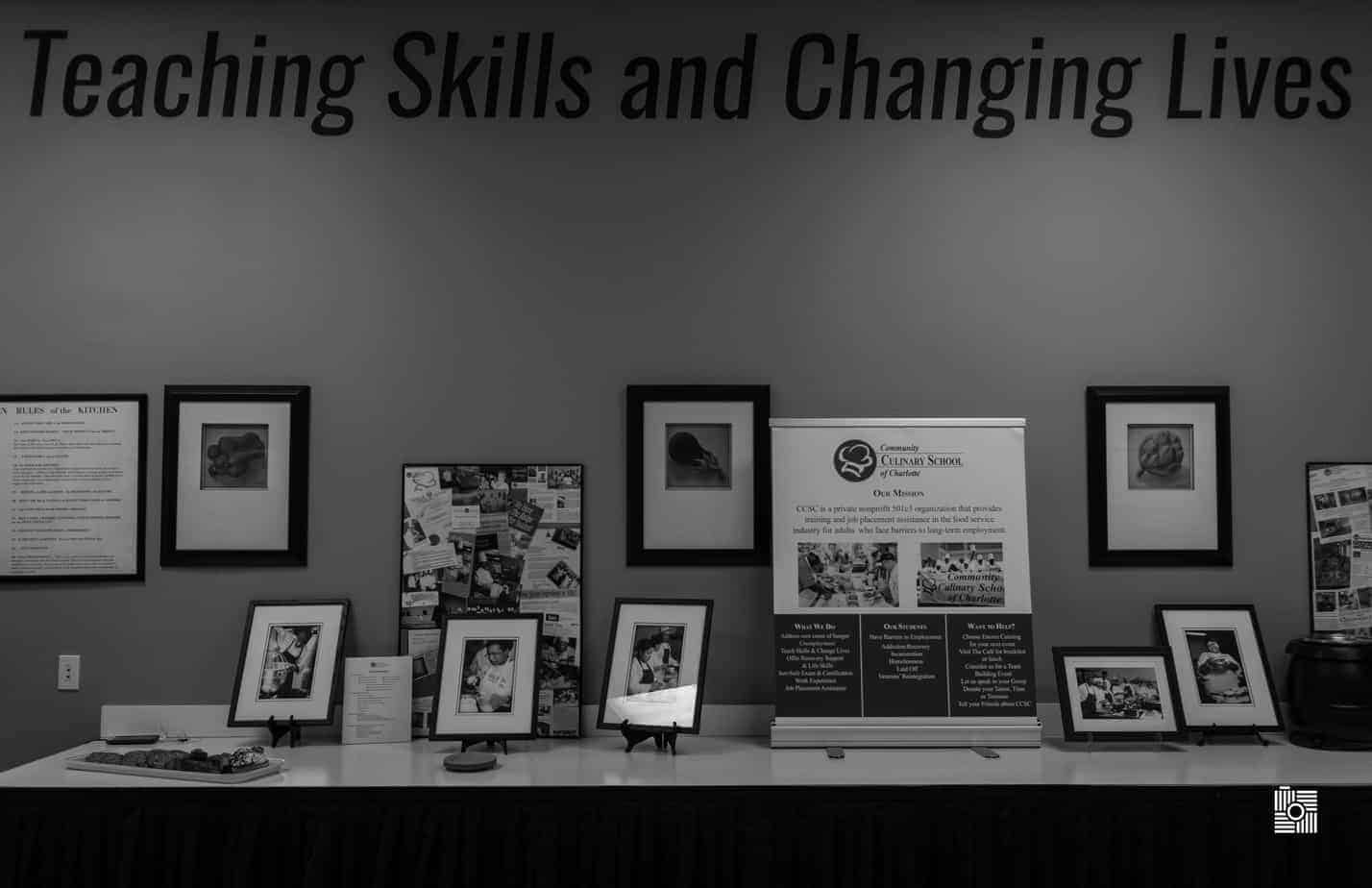 In July, I was asked to pick a local nonprofit and lead a crowdfund campaign, a short-term community-focused digital campaign led by an individual with a certain goal, as a part of SHARE Charlotte's Summer SHARE campaign. The idea behind SHARE Charlotte's crowdfund campaigns is to engage people with a large and/or different following from SHARE's to inspire them to do good while also spreading the word about the campaign. I was super flattered by the fact that someone considered me to be an influential Charlottean and one that had a "large following" (who knows if I really qualify!) and I love a good reason to give back to my community, so I said yes immediately and started researching the nonprofits I could choose from. CCSC immediately jumped out to me; I was drawn to their program and mission not only because interest in food and Charlotte's culinary scene, but because of my passion and dedication to my clients; as an Assistant Public Defender, I work with a very similar population of people on a daily basis (in fact, some of my clients have been CCSC graduates!). I've now done two campaigns to support CCSC, raising over $500 for them. (PS: my current #GivingTuesdayCLT campaign is still live and I would love if you would consider supporting it).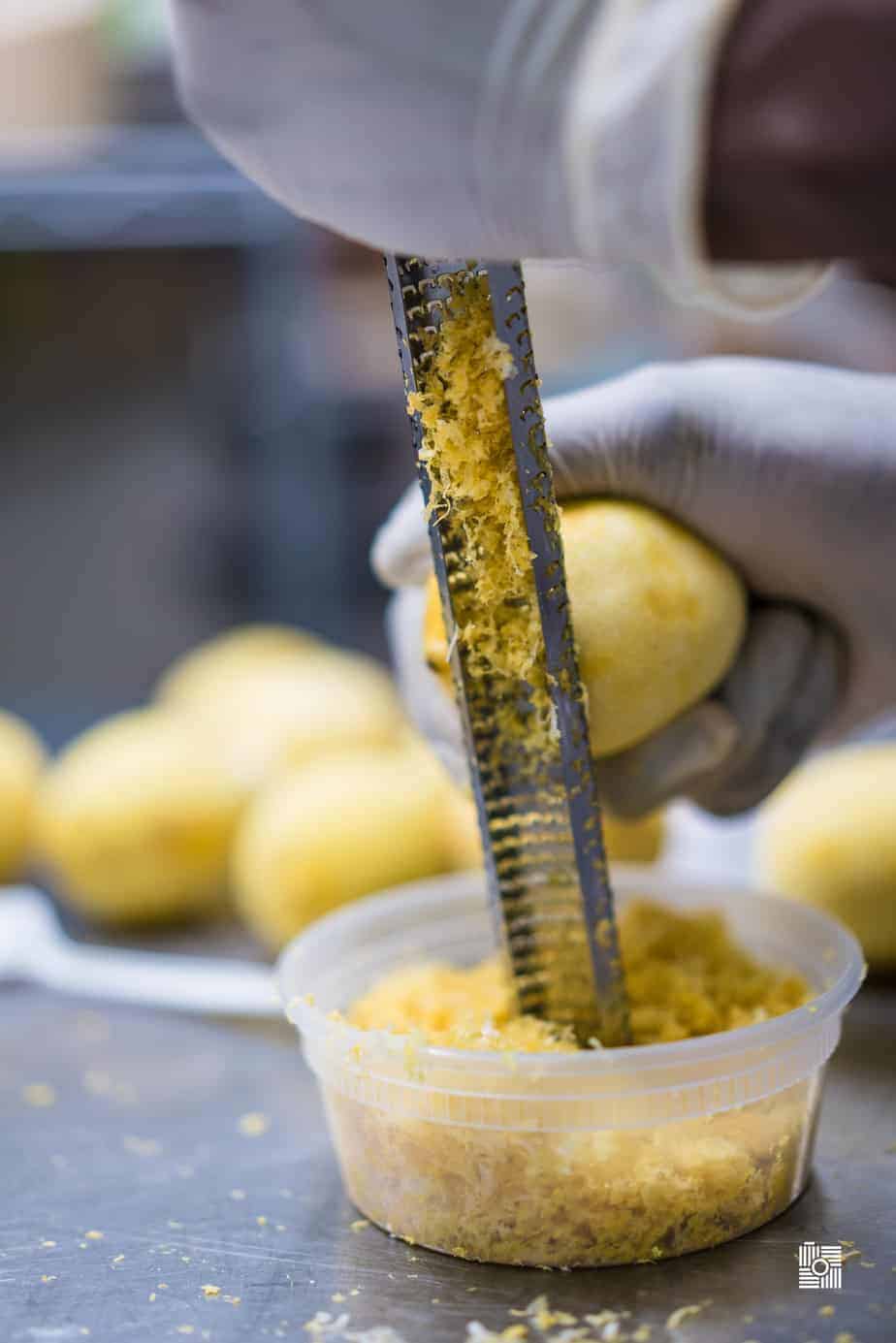 So as winter approaches, come in from the cold and warm up at CCSC. I promise you the soup, sense of community and students are worth it.
Community Culinary School of Charlotte's Cafe is open to the public 8 AM to 2 PM, Monday through Friday. Breakfast is served 8 AM to 11 AM and lunch is served 10:30 AM to 2 PM. They also have a bakery case and grab-and-go options. CCSC also has a full service catering company, Encore Catering, which provides catering services as well as real-world employment experience for students and alumni.
All photos in this post are courtesy of Nathan Villaume, My Camera Charlotte.