Roasted sweet potatoes are one of our go-to weeknight side dishes; a total hands off, easy recipe, that's healthy and pairs perfectly with practically any meal.
If you're looking for another way to use roasted Brussels sprouts, check out this delicious sheet pan chicken with Brussels sprouts and sweet potatoes, which is one of Off the Eaten Path's most popular recipes!
My new kick is roasted sweet potatoes.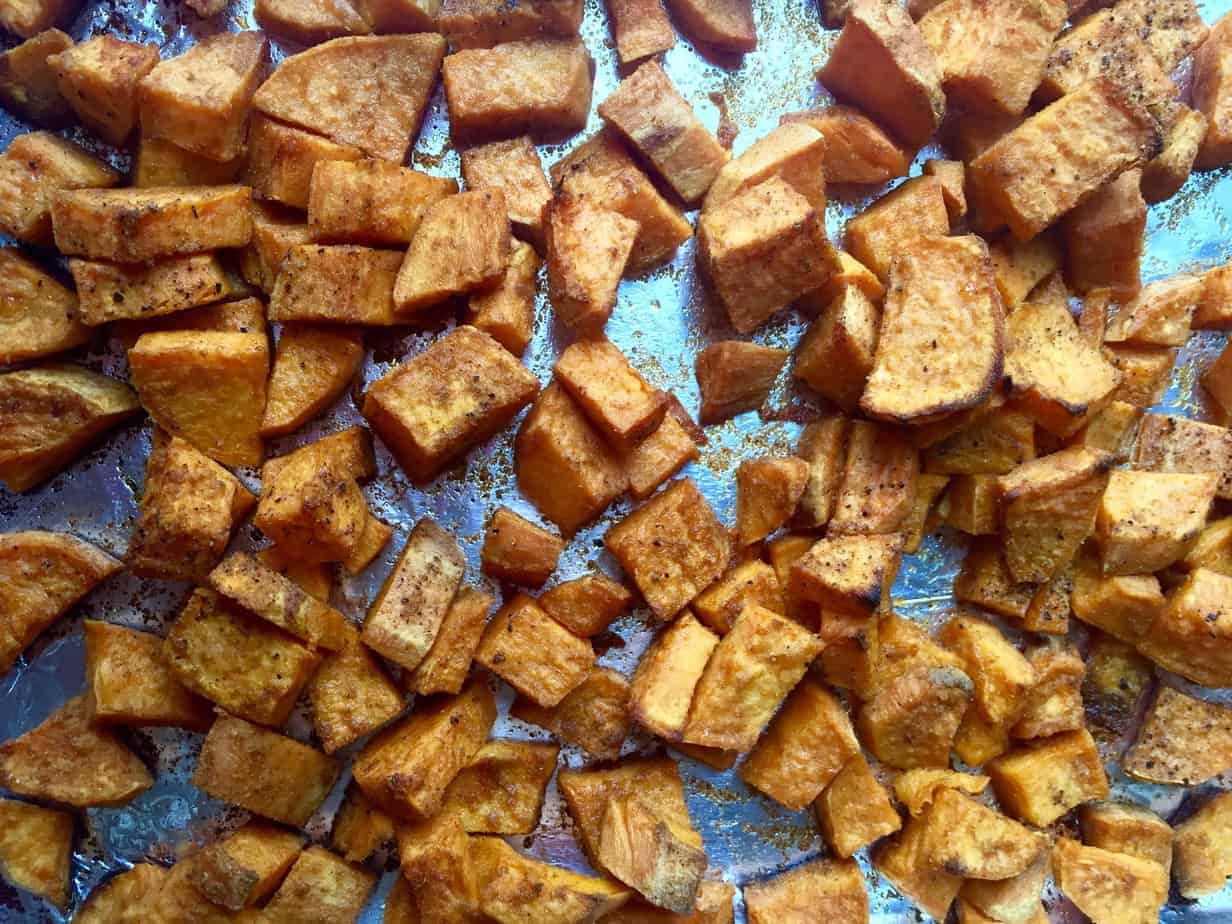 It all started a few months ago during our regular weekly visit to the Charlotte Regional Farmer's Market. As we wandered our way through stalls of beets, carrots, spinach, meat and eggs, a small cardboard sign caught my attention, "Sweet Potato Uglies, $5 a bucket." While I wasn't sure what we we could do with pounds and pounds and pounds of sweet potatoes, I felt like this steal of a deal would feed us for a few weeks, so I happily passed over a crinkled Abraham Lincoln in exchange for a grocery bag full of not the prettiest (but still very tasty) sweet potatoes.
The next few weeks were spent not only eating a lot of sweet potatoes but also playing with a lot of different ways to cook and use sweet potatoes. We baked, we roasted, we mashed, we juiced, we pureed into soup. Over the course of those weeks, roasting turned into my go-to preparation: it was easy, hands off, quick (to prepare, not necessarily oven sitting time), and delicious (I really had a chance to reign in on the best spice blend, the secret is below!).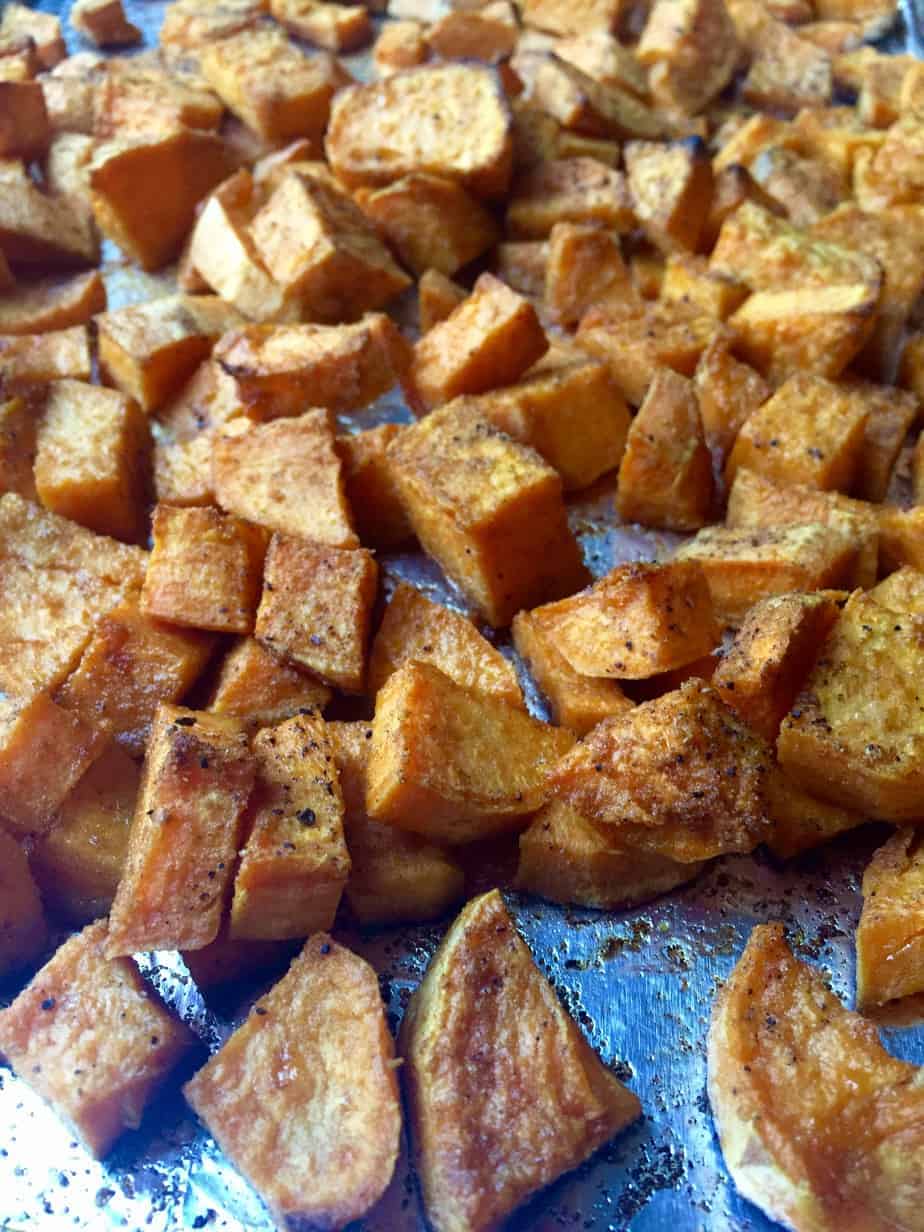 While we had to take a break from sweet potatoes after getting through all those uglies (there's only so many times you can eat sweet potatoes in different variations before you get sick of them), I rekindled our relationship with weekly deliveries from The Produce Box.
The Produce Box delivers fresh, local produce and specialty products like meats, cheese, bread and so much more (pasta! peanut butter! jam! snacks!) straight to your door. While I spending Saturday mornings meandering the farmers market, lately we've been out of town a lot or strapped for time (jury trial prep is the devil) so I really dig a service that essentially brings the farmers market to my door. All you have to do is sign up online, and they'll shoot you an email with the menu for the week; which tells you which fruits and veggies will be in which boxes, and what specialty ingredients are available. You get to pick which box you want (we usually opt for the Harvest Box for $27, which includes popular, seasonal veggies and fruits), and can then customize your order with any add ons you'd like (seriously, you can save yourself a grocery store trip and add on some meat, eggs, pasta, and other things to create a menu for your week!). Then, they just deliver it straight to your door (you don't even have to be home…just leave a cooler outside if it's warm out).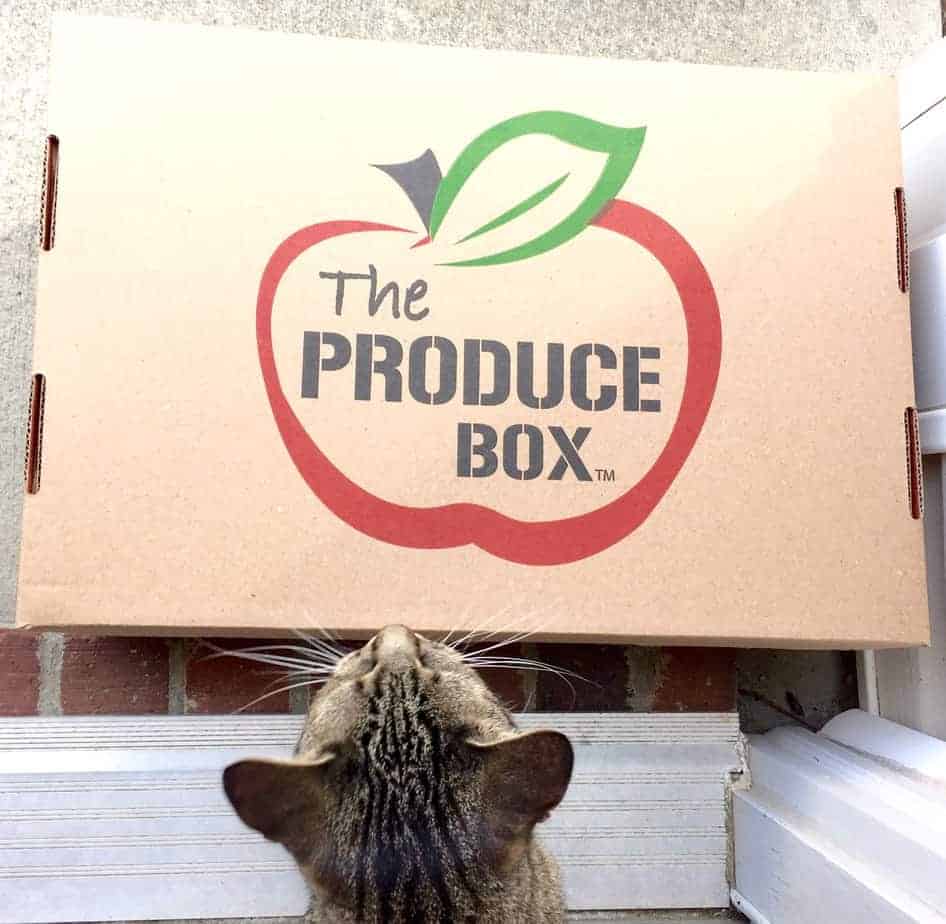 Mr. Kitty and I were really excited for our first box to arrive, chock full of treats like strawberries, tomatoes, lettuce, kale and, yes! Sweet potatoes! With just a little bit of chopping, some olive oil, cumin, garlic and cayenne, a few quick tosses and about 40 minutes in the oven, you'll have a healthy, tasty side dish: perfect for pairing with summer grilling recipes (like steak, burgers, or brats) or to round out a quick weeknight meal!