Hi guys! I am taking a little blogging hiatus for the next few weeks…I have a busy few days in Charlotte and then we are packing up and hitting the road for Michigan for my sister-in-law's wedding and a week long camping trip with some friends!
I am trying a new content strategy while I'm gone, and I am excited for what I have planned to share when I get back.
And also excited for what we have today! Catherine, blogger and personal chef behind The Cook Nook, is taking us on a South End foodie tour in today's Charlotte's Best Bites.
Hey there Off The Eaten Path readers! My name is Catherine and I am a Personal Chef at The Cook Nook.
I moved to Charlotte 6 months ago and the energy of Charlotte still gets me excited. Even though the roads may change names every mile or two and my GPS is still my best friend for navigating, my food beacon is in tune and working just fine. I love the way food helps define the personality of a city like Charlotte and supports its identity.
A lover of all things food, securing a reservation at the new hit spot or finding a hidden taco stand is a thrill I'll never get tired of. However the city is still super fresh for me so I've been staying local to my neighborhood South End and I'm happy to share my new favorite spots.
Enjoy these South End recommendations from a Charlotte newbie!
Tex-Mex in South End: Superica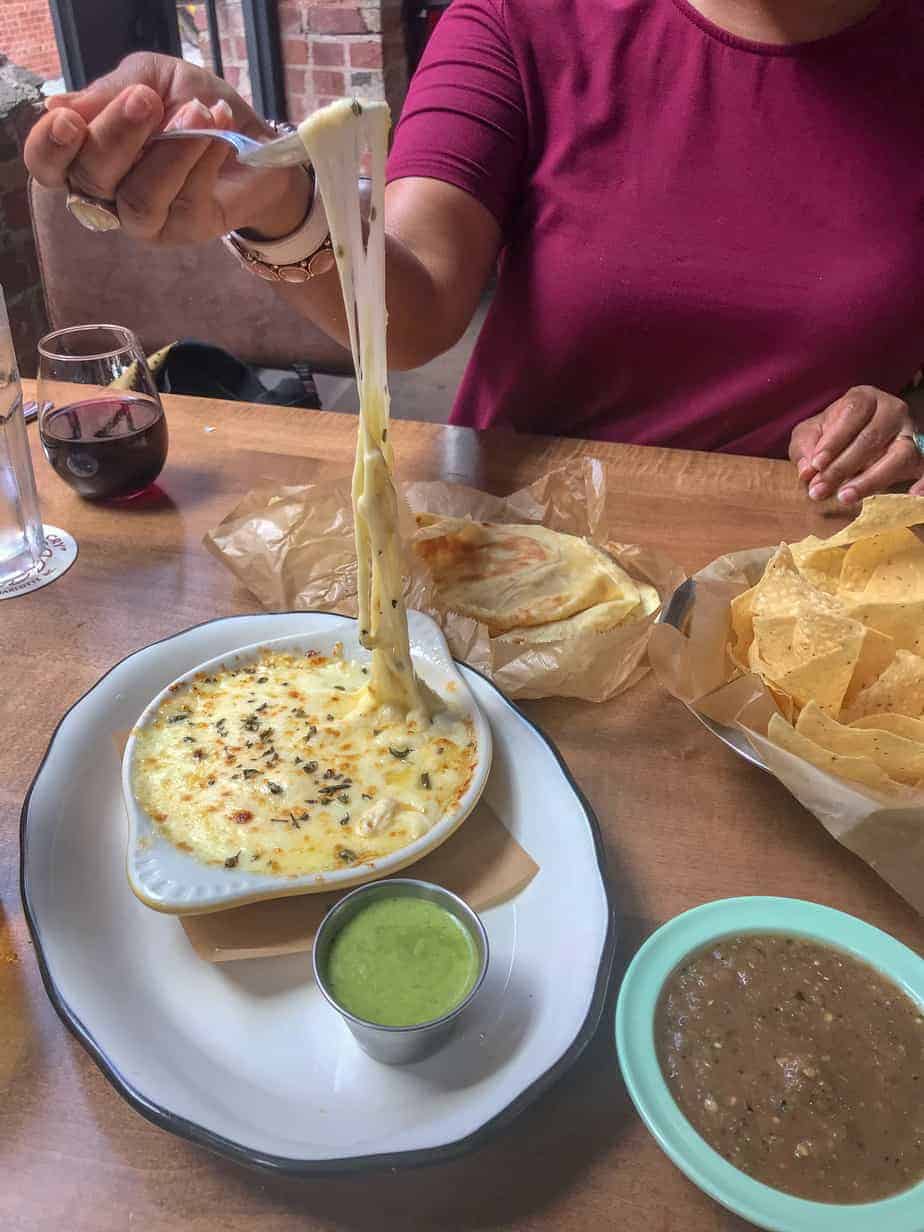 Superica's recent opening has South End a buzz. This Atlanta based Tex-Mex restaurant has everything taco lovers could want.
I was lucky enough to go on National Tequila Day to try their extensive list of cocktails that predominantly feature creative tequila concoctions.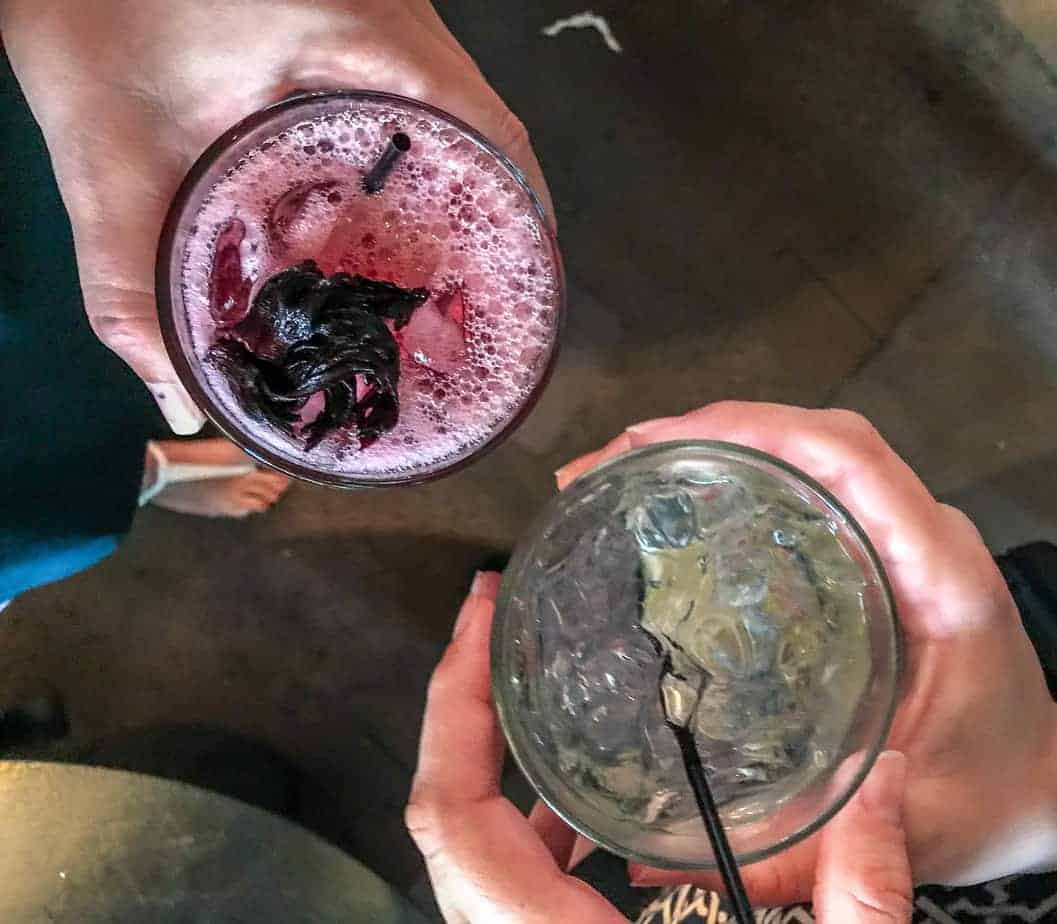 The atmosphere gives off an urban "Old West" feel with live concerts and landscape portraits projected onto the walls in the dining room. The food is a savory Tex-Mex menu featuring queso, nachos, tacos, fajitas, and mole enchiladas that are to die for!
The pork belly is irresistible and sweet in Tacos Al Pastor served with grilled pineapple and warmed fresh corn tortillas. The cheese pull that the Queso Fundido brings to the table is not only Insta worthy but addicting to eat.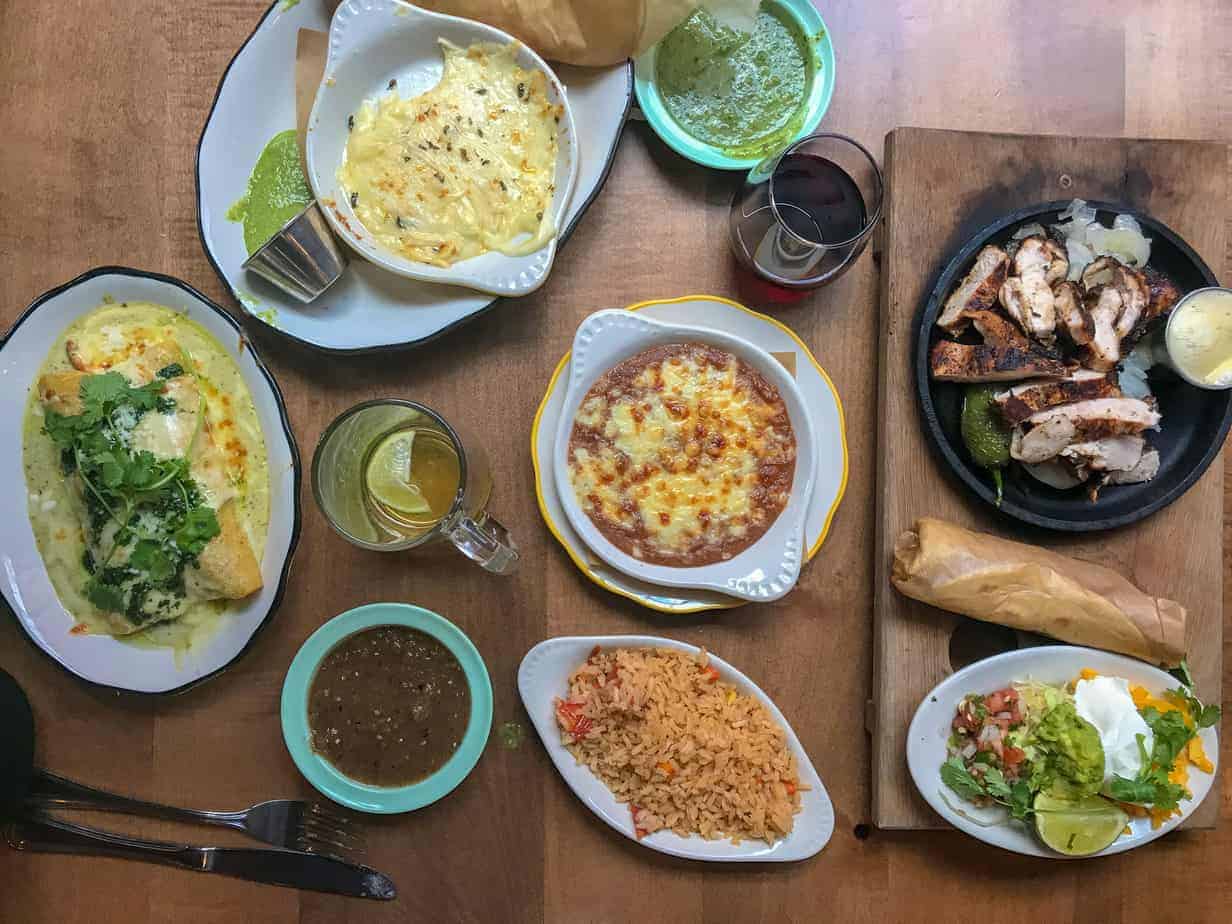 Brunch specials are plentiful with offers like "Tamales & Eggs" and "Chorizo, Potato, & Eggs" and a Michelada, a traditionally Mexican equivalent of the Bloody Mary but with beer as the alcohol base, or a mimosa.
Perfect for a group outing or a fun date night, Superica will not disappoint.
101 W. Worthington Avenue #100, Charlotte NC 28203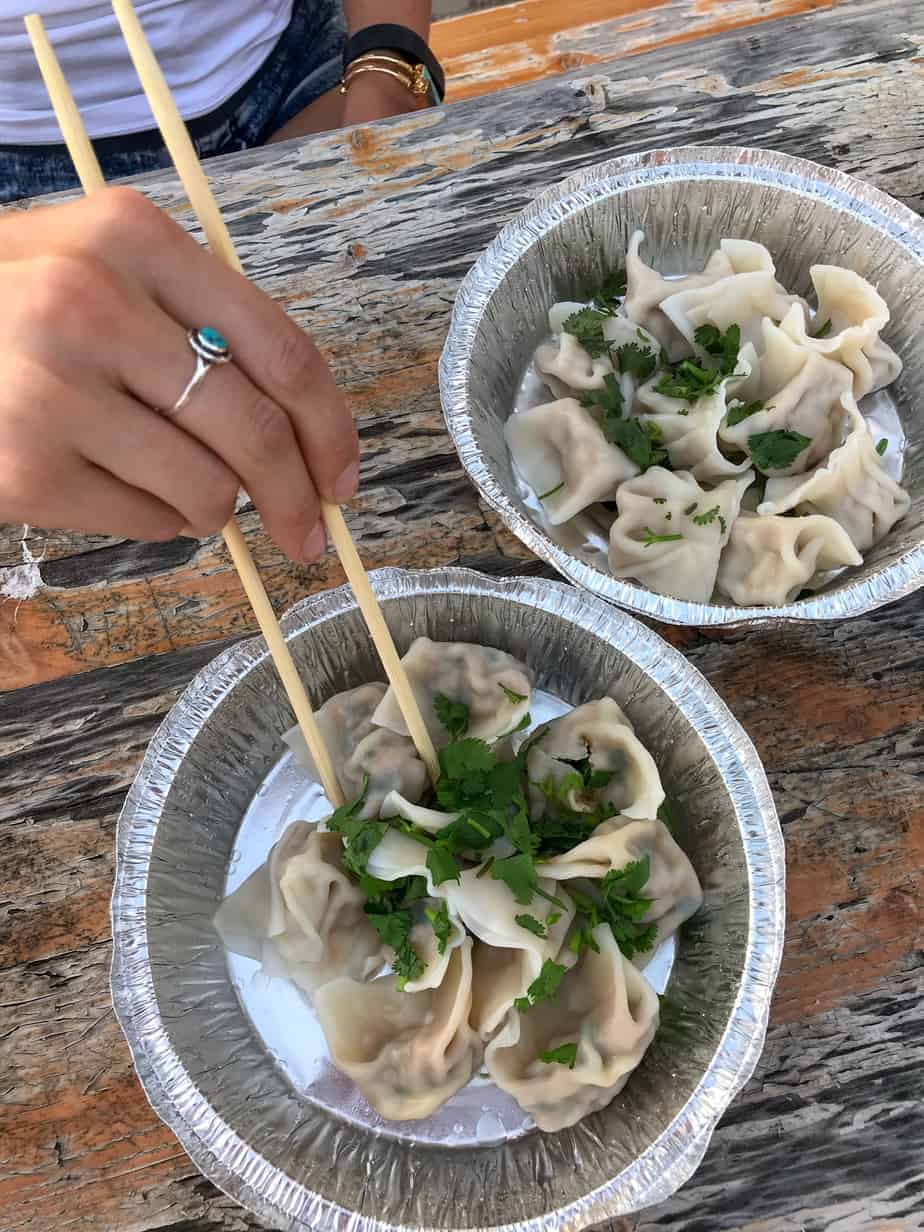 There are few weeknight pleasures that make me happy more than being outside with a beer in my hand and the delightful taste of the Dumpling Lady!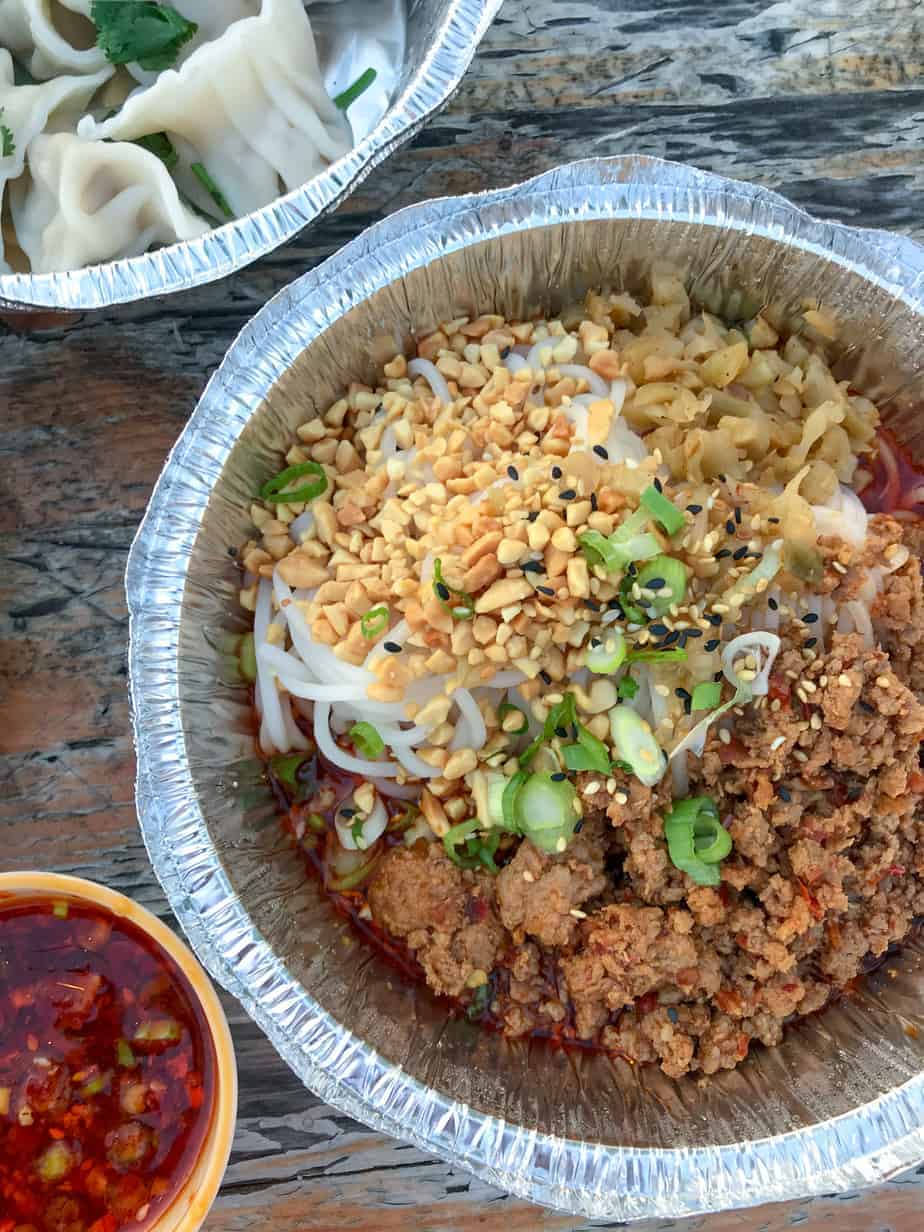 After I first moved here, Sycamore Brewery was the first brewery I visited because I could walk to it. When I realized I could pair my favorite beer with the outdoor atmosphere and could have dumplings without having to move from the picnic bench, I was hooked!
I would recommend any of the dumplings (pork, pork belly, chicken, crab, shrimp or veggie) but the Pork & Chives won out for me. They also offer 4 types of noodles but trust me and go for the Spicy Noodles, you won't be disappointed.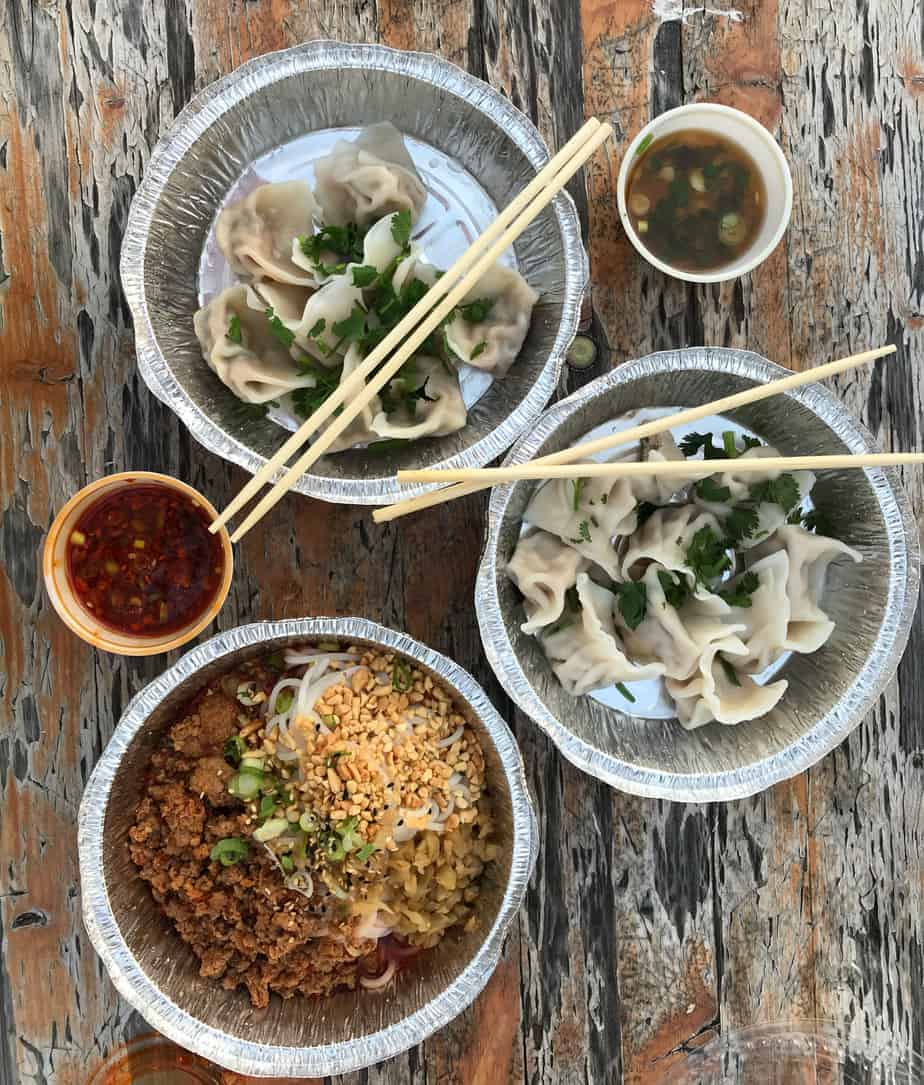 Check their Instagram or Facebook for their weekly locations, serving lunch and dinner.
A Must Eat for a Charlotte Newbie: Seoul Food Co.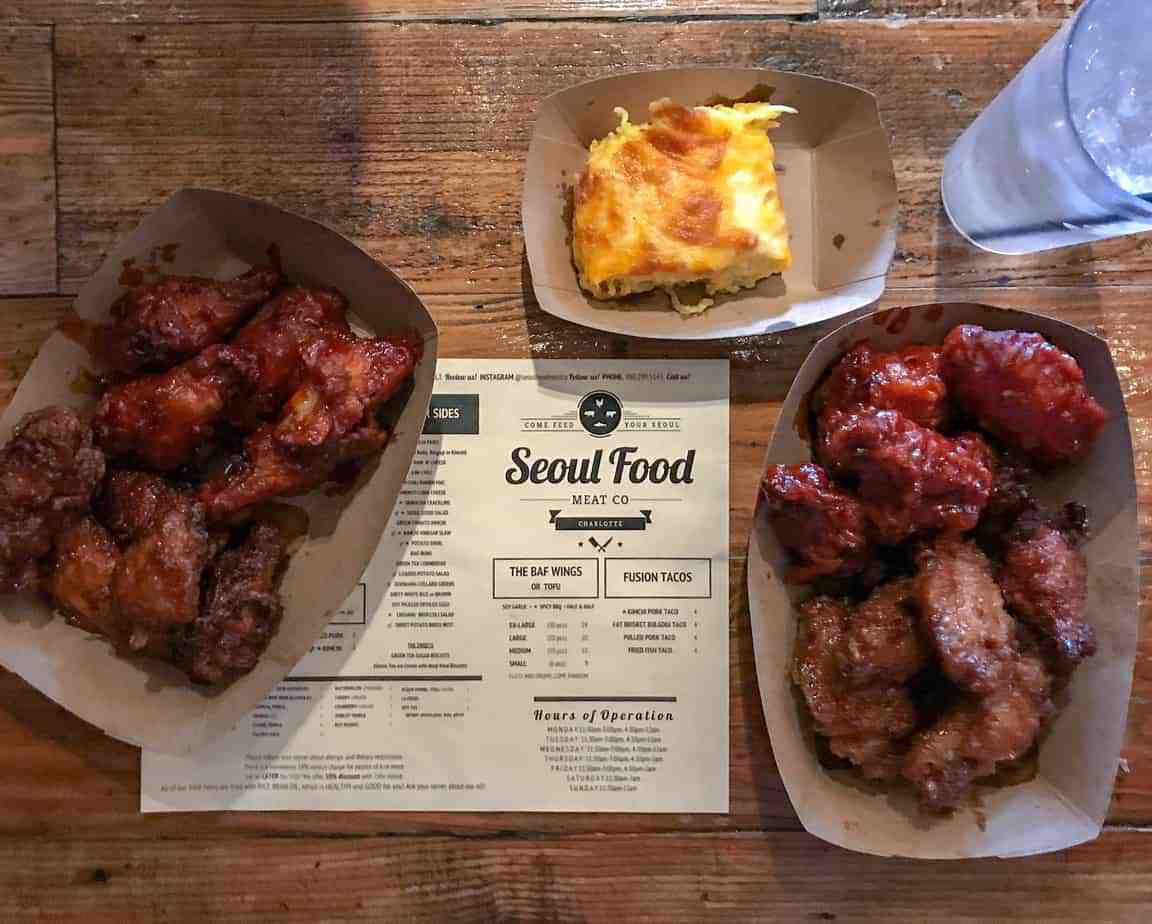 Grab a scooter and scoot on over to Seoul Food Co.!
I was invited there last week, I know took me long enough, and I skipped at the opportunity to try the famous wings. I was beyond impressed. This Southend restaurant is a southern BBQ joint with Korean inspiration and they are bringing one of a kind dishes to those who can't resist the brilliant flavor mash up!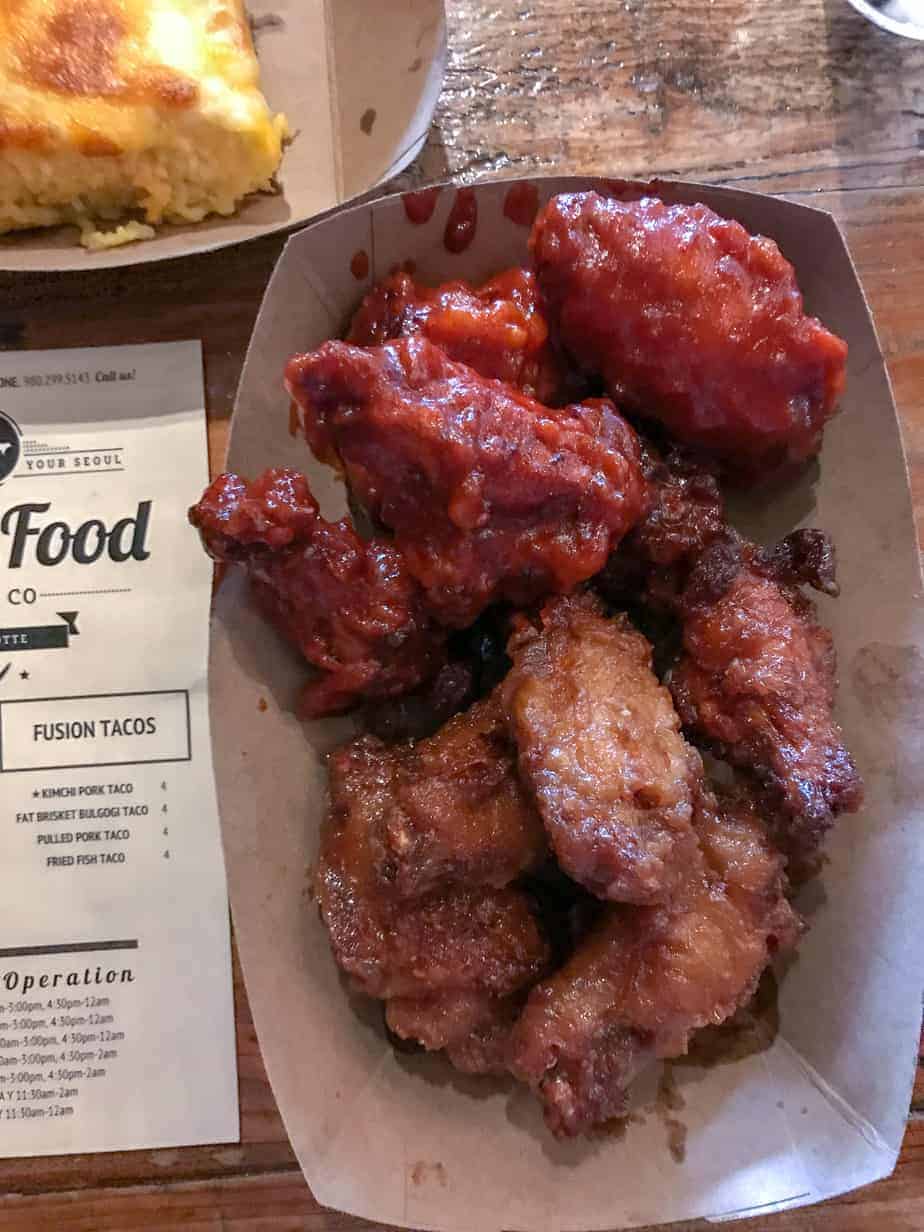 Order some half and half wings for the table, because you must, and then enjoy all the other favorites from tacos, siracha cracklings, sweet potato birds nest, ramen mac and cheese, bao buns, and sushi made from sesame rice.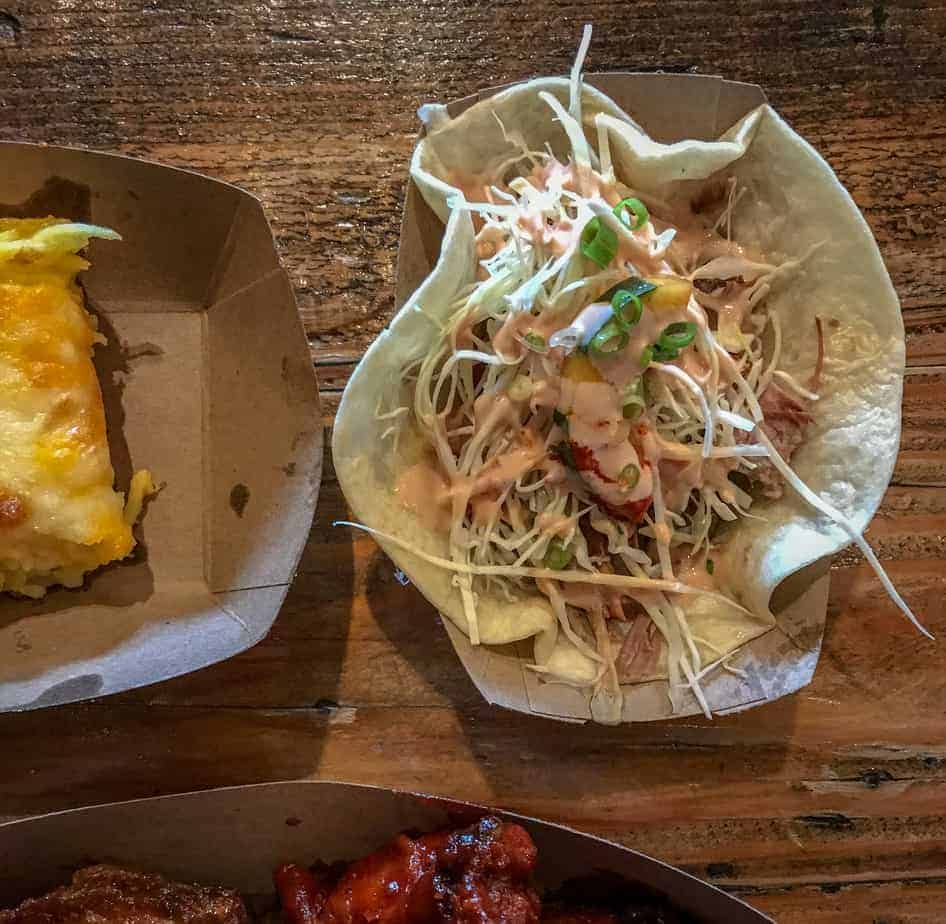 Come early for a table or enjoy the back porch for some games and a variety of drinks including some fun specialty Asian beverages. On your way home, grab some sweets from my next recommendation, Two Scoops.
1400 S Church St A, Charlotte, NC 28203
It's Summer, Treat Yourself: Two Scoops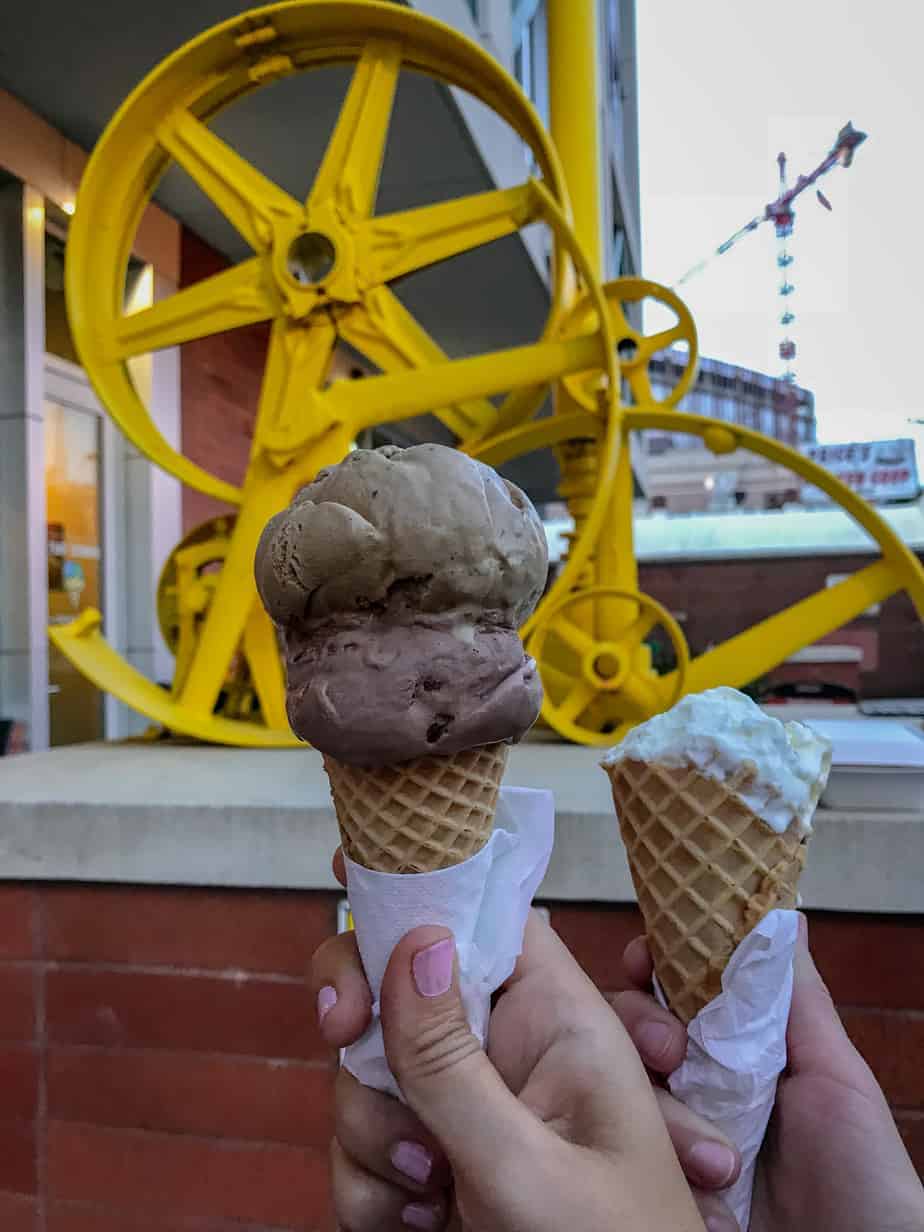 Nestled on Camden Road in the heart of South End, you can find Two Scoops Creamery.
One of three locations (Plaza Midwood, Lake Norman, and South End) they offer 70+ flavors on rotation and feature classics like butter pecan, pralines and cream, mint chocolate chip, and cookie dough. The fun begins with their original flavors like Cookie Monster, Wake Up Call, or Cookies By the Sea in a cup or a variety of cones.
Lick fast though, these summer temps will melt your sweet treat before you hit the rail trail 😊
Note, one of the cones didn't make it to the photo before being demolished because its just that good!
1616 Camden Rd #100, Charlotte, NC 28203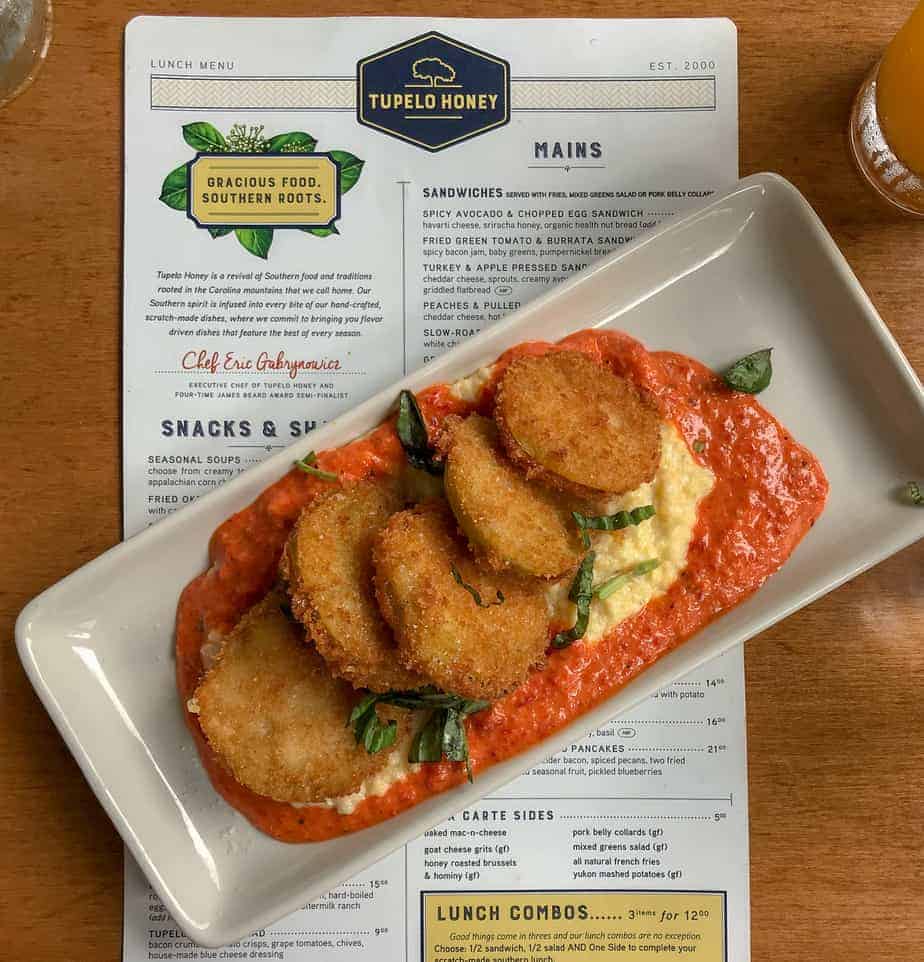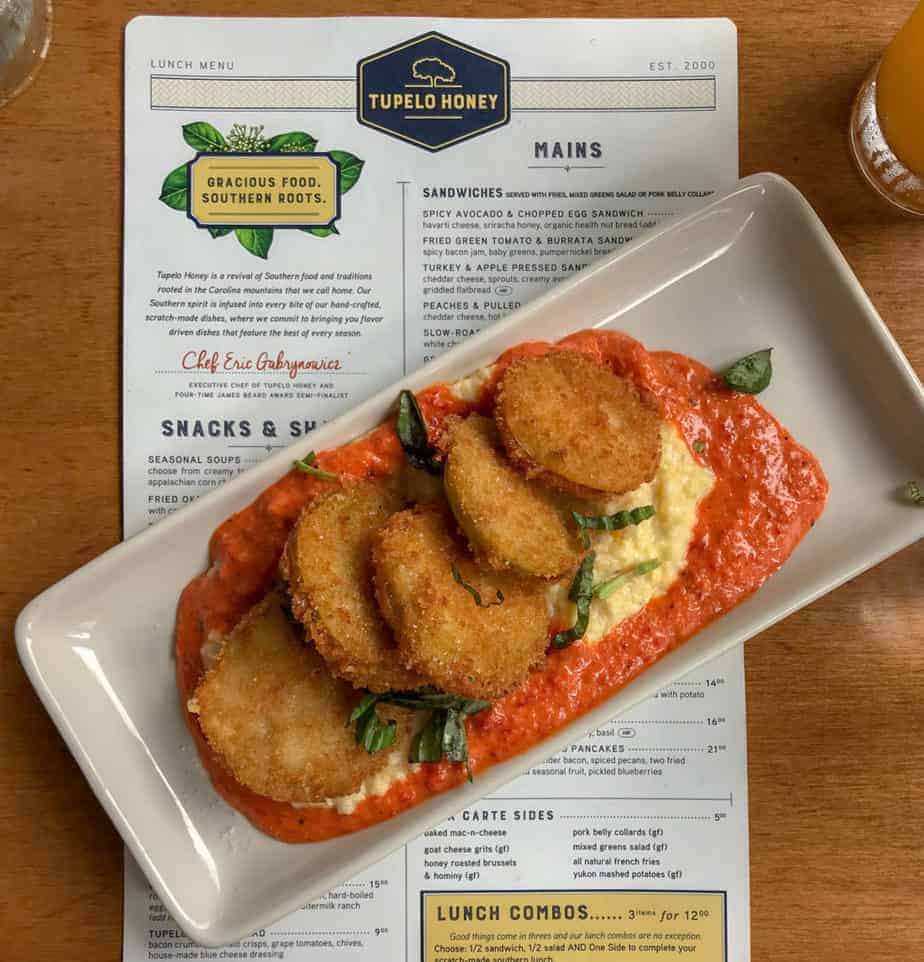 If the name Tupelo Honey doesn't have you wanting honey biscuits and sweet tea, then the smells wafting from the kitchen will. Traditional southern food is reinvented to make something unique, fresh, and exciting is an atmosphere that is comfy and cozy.
This was one of the first places I went for dinner when I came to Charlotte and I've been a frequent visitor ever since. The fried green tomatoes are foodgasm worthy, the chicken and porkchops are brined in sweet tea, and their grits are mixed with creamy goat cheese, need I say more.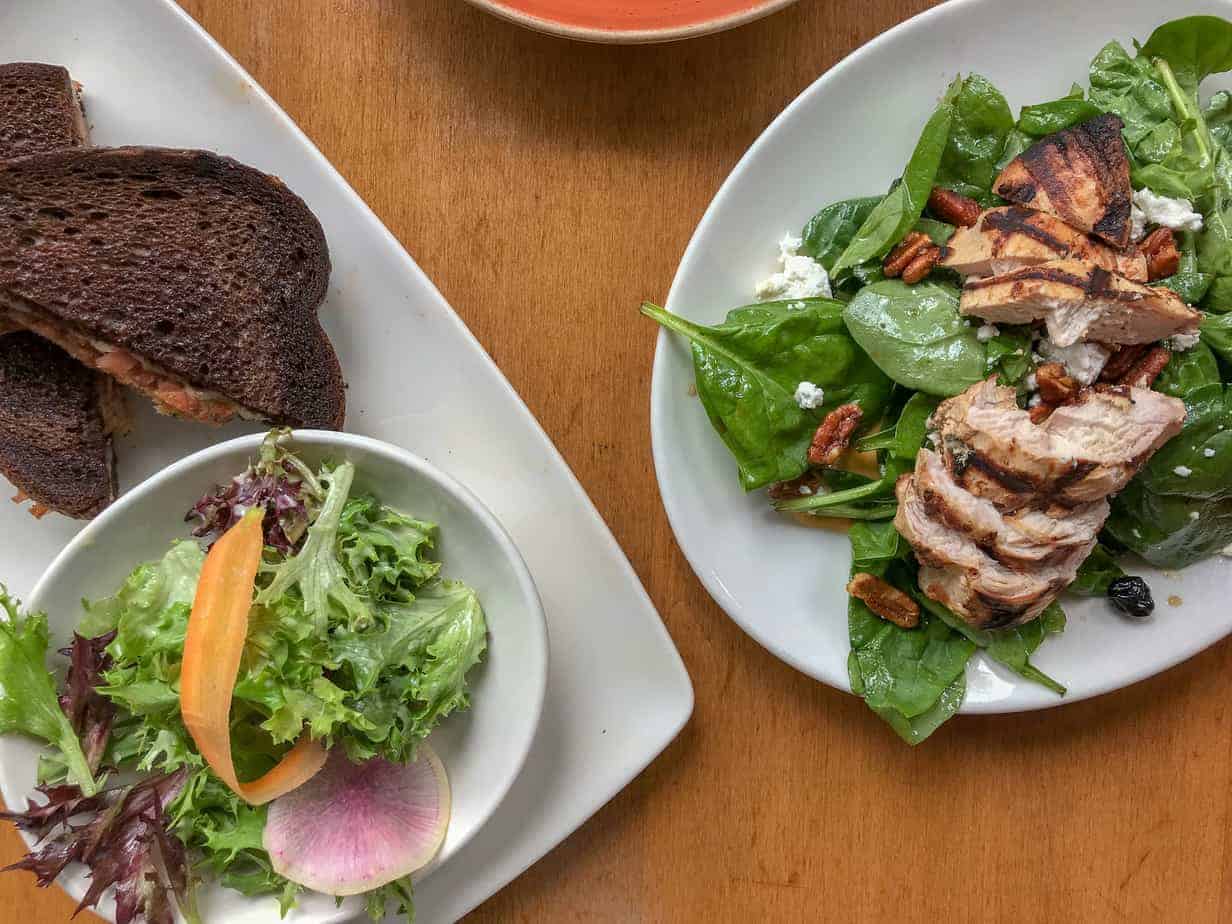 Their menu has something for everyone offering lunch specials, salads, sammys, brunch, and a great drink menu, alcoholic and otherwise.
Must try dishes include Honey Dusted Fried Chicken, Shrimp and Grits (1/2 price on Wednesdays), Fried Green Tomato & Burrata Sandwitch with Spicy Bacon Jam, Appalachian Spinach Salad, Fried Okra, and any of their seasonally changing options.
1820 South Blvd, Charlotte, NC 28203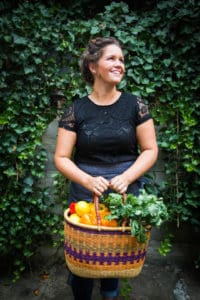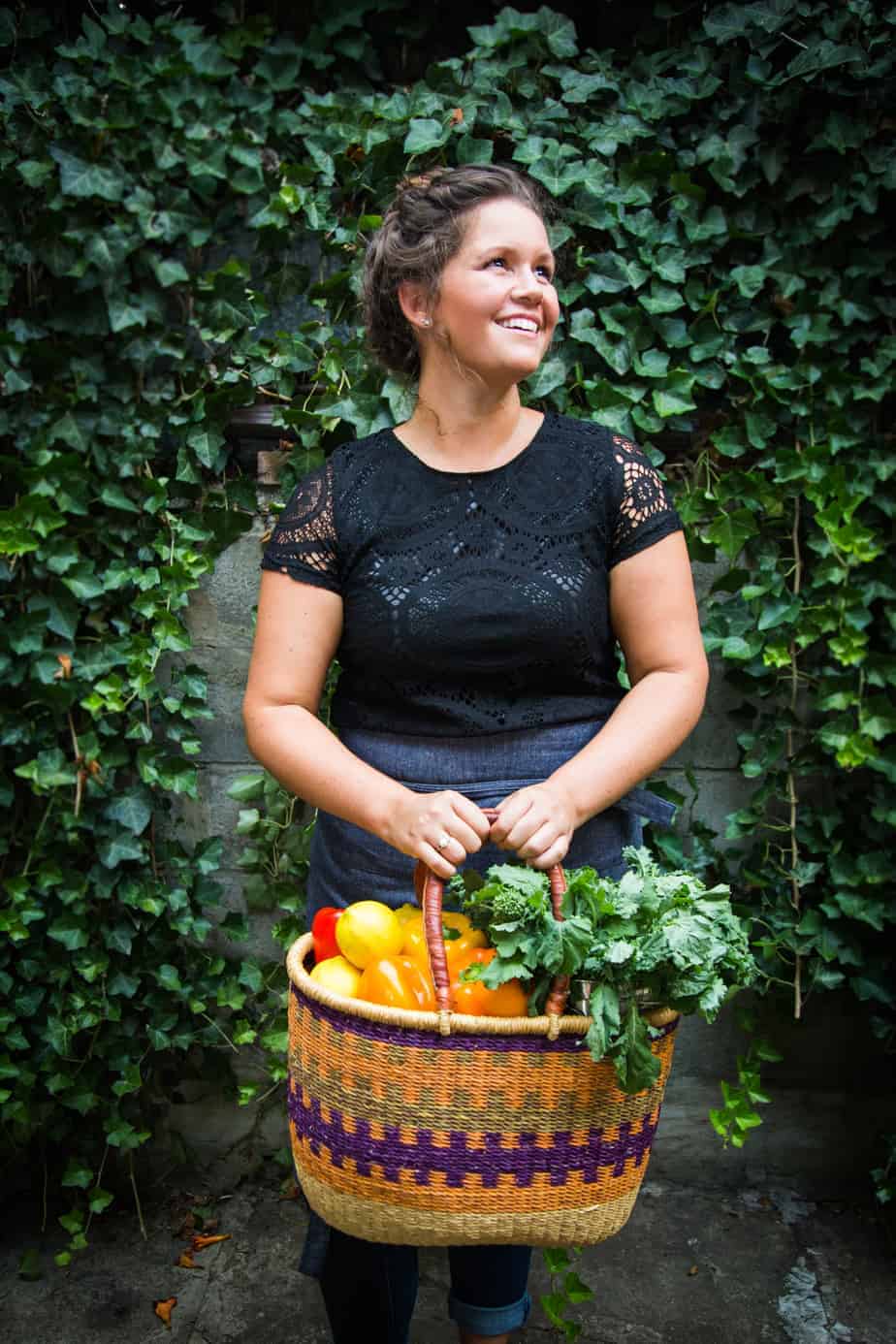 Originally from Florida, Catherine moved to Charlotte this past winter. Charlotte has been a part of her story from the beginning as her mother grew up here and she is overjoyed to be back in the south. A Personal Chef by day, Catherine thrives in the kitchen when fresh ingredients are waiting to be made into something delicious. When not in the kitchen, Catherine is exploring the world through culinary trips and train hopping adventures. You can follow Catherine The Cook Nook Blog, and on Facebook and Instagram where she mixes travel stories and pictures with inspired recipes brought to your kitchen!