These bagel sandwiches are served all the way: bagels with lox, cream cheese, onions, tomatoes, capers and dill, and are a Sunday favorite in our house.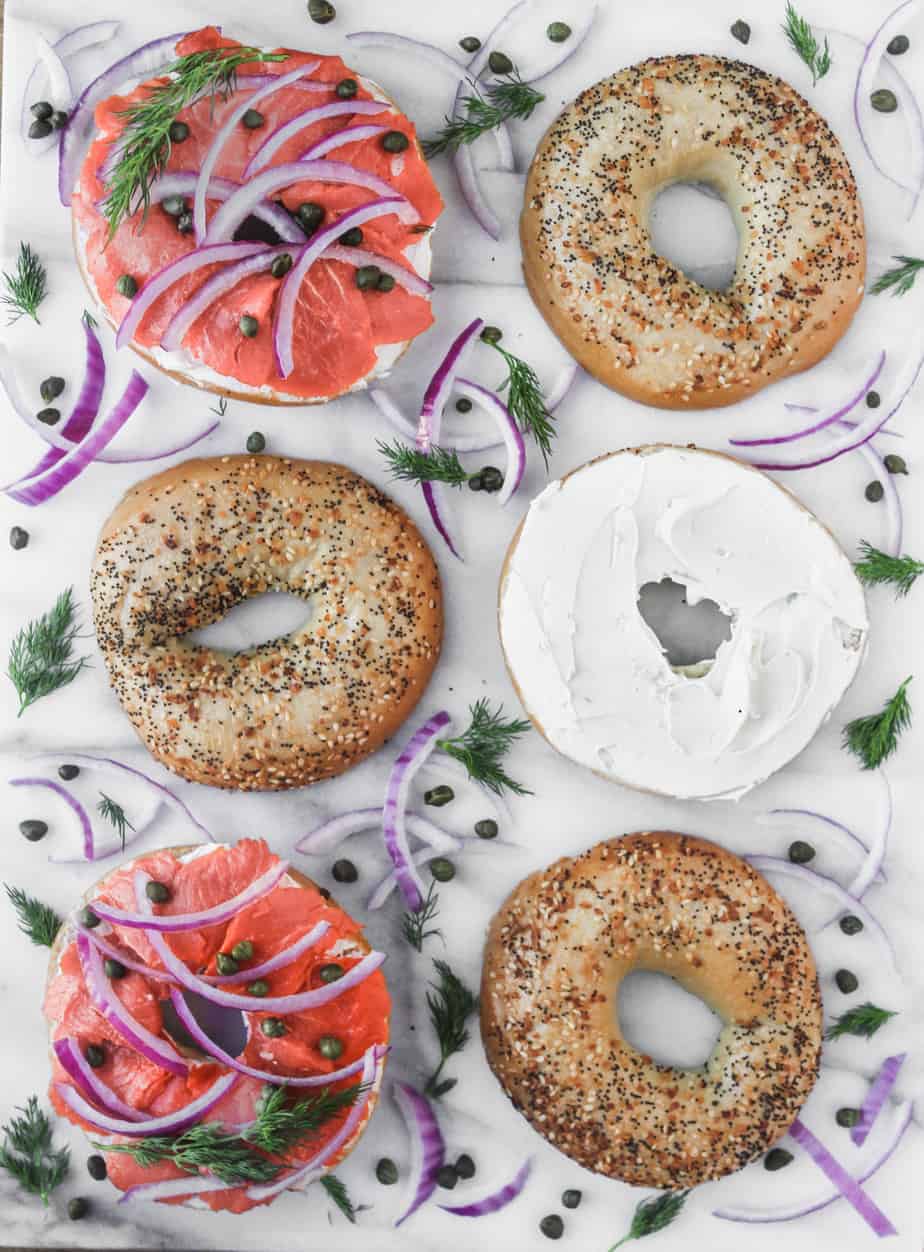 I just got home from a long weekend visiting my family. Well, I got home a few hours ago and AJ, Bodie and I took advantage of the sunshine and went on a three mile walk at the Whitewater Center and grabbed lunch. Now I'm reclined on the couch listening to 90s Pop Radio (it's really motivated me to write lately) while AJ watches hockey and Bodie and the cats snooze in the sunshine.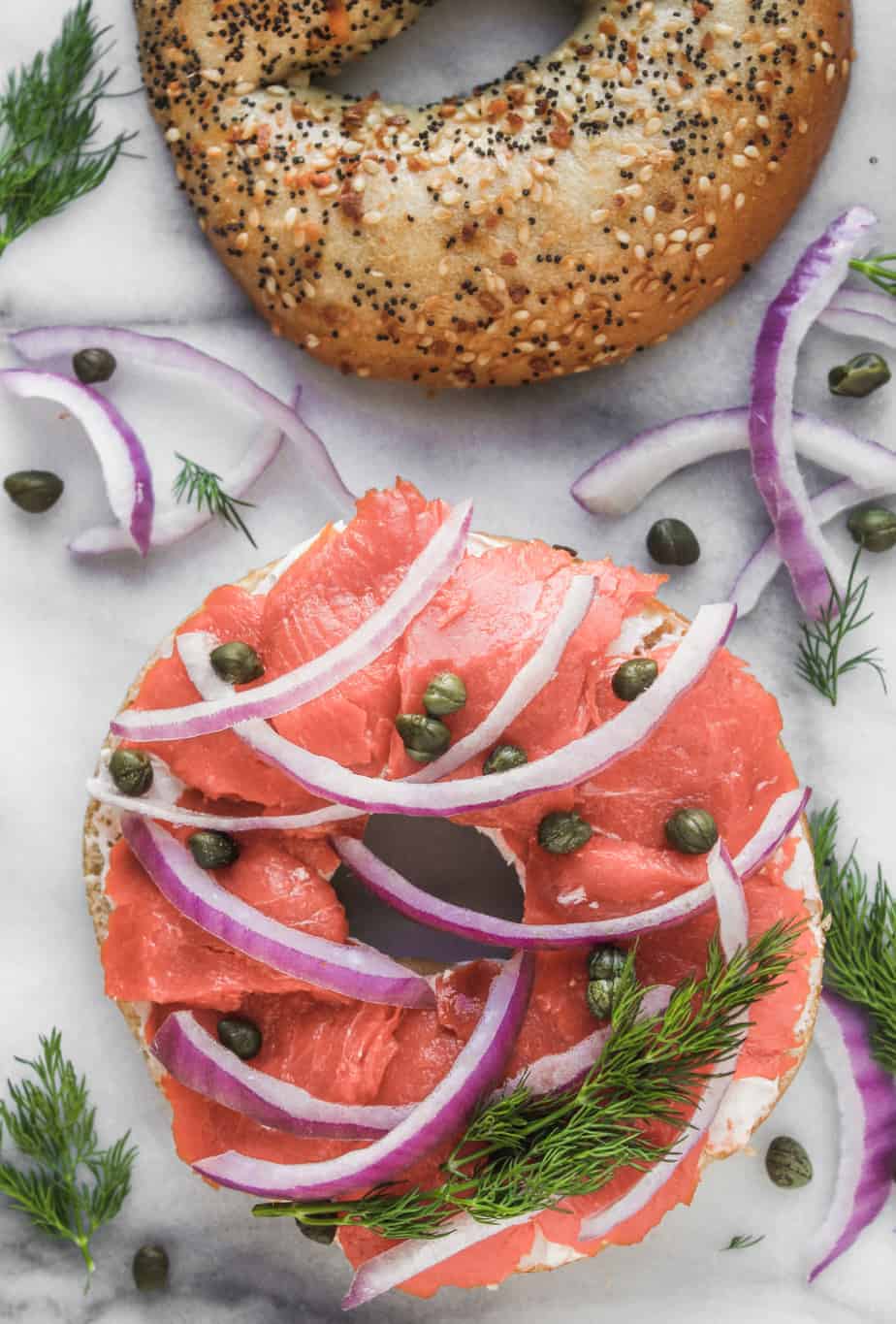 A lot of people in Charlotte think I'm from Wisconsin (maybe because I went to college and law school there and lived there for seven years and am a Packers and Badgers fan) but I'm from the DC area, not the Midwest (but my dad is from Wisconsin, Chippewa Falls to be exact, the same place as Jack from Titanic).
I grew up in NoVa, as we (maybe fondly?) call it, about 20 minutes outside of DC (it depends on the traffic). We moved to the suburbs from Capitol Hill when I was six, but my grandparents and aunt both lived in DC until I was 18.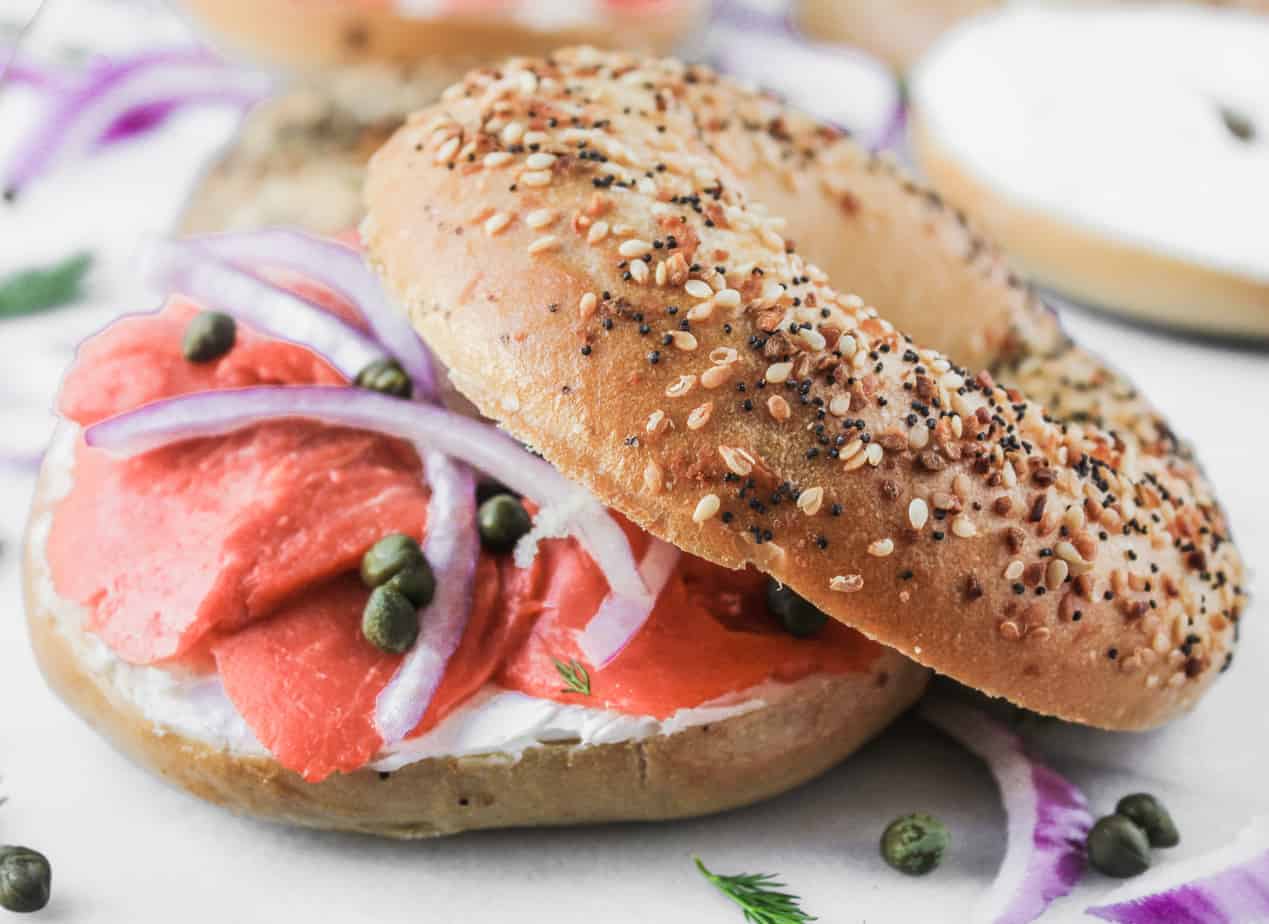 My sister moved to Hawaii in November, and was home for work, so I took a little three day weekend to see her and hang out. It was wheels up in Charlotte Thursday late afternoon and just an hour later my dad picked me up at National Airport just in time for dinner (and an abundance of red wine).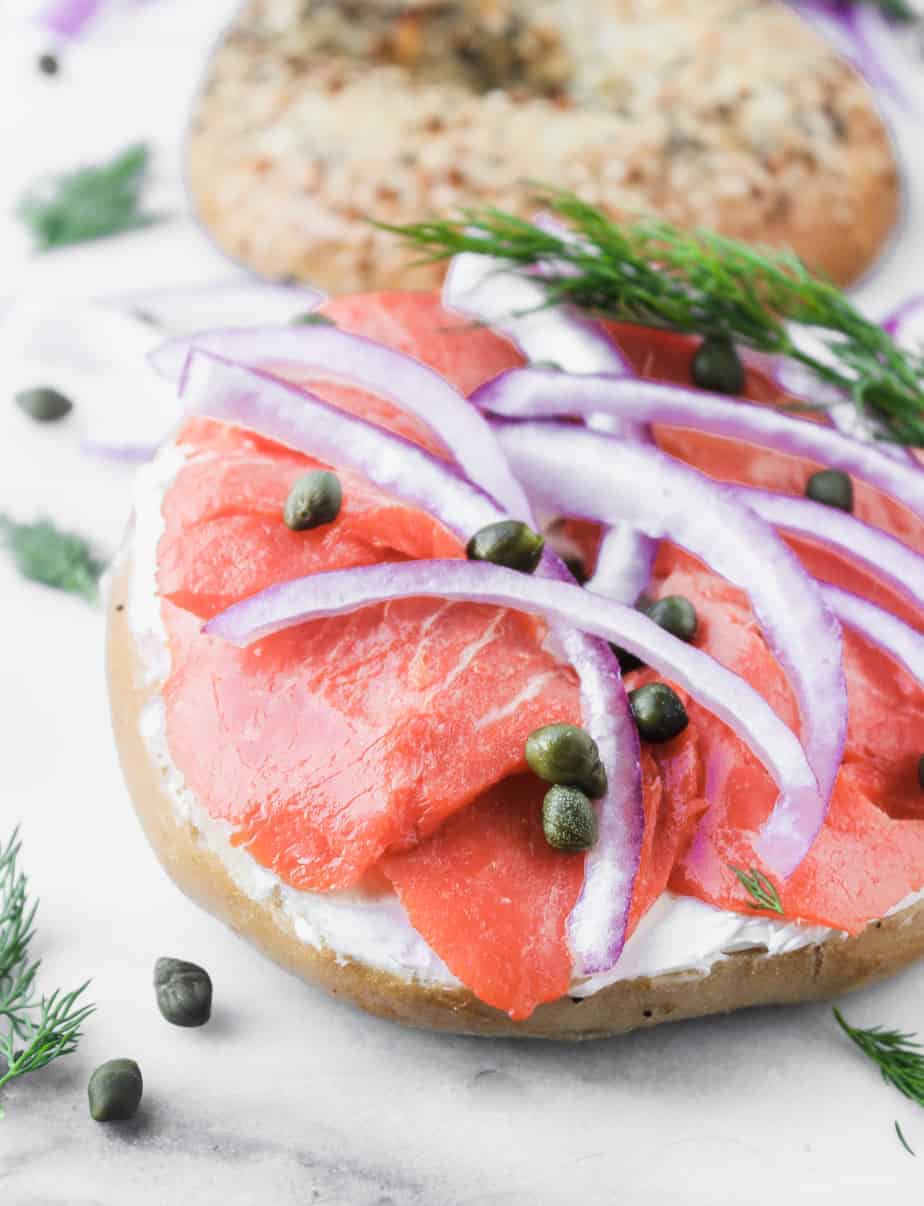 Friday brought a taco date with mom at Taco Bamba, a DC area taqueria chain opened by a James Beard Semifinalist.
It was my first visit; the Vienna location opened a few years ago in the old Magruders (a grocery store, ha!) which is so funny to me because my little town of sprawling strip malls now has cool chains and wine bars and even a brewery.
There was a line almost out the door when we got there, but so worth it. They have some damn good tacos.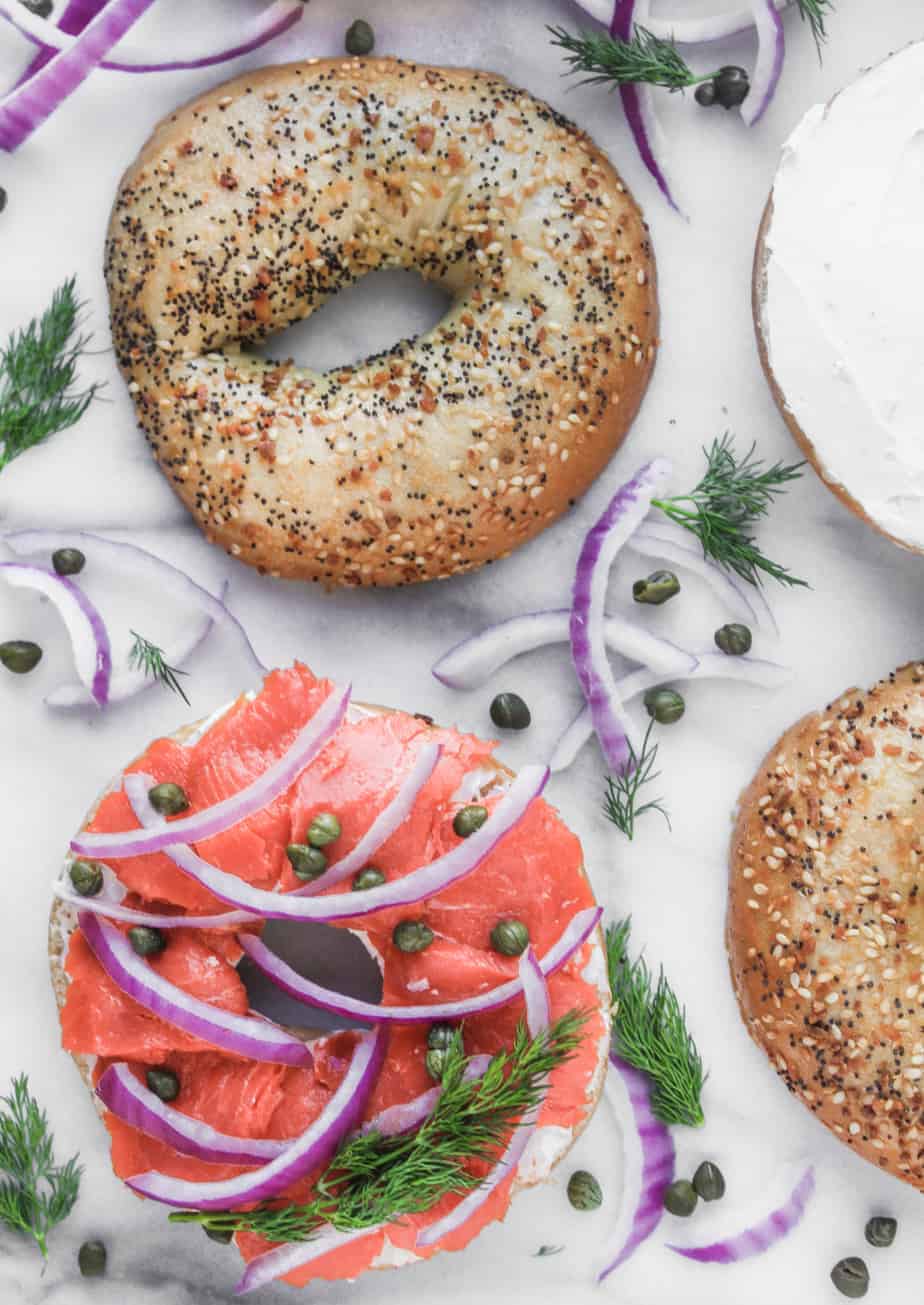 Friday night we took in our first Nats game of the season; we got a win, two Bryce Harper home runs, and a Max Scherzer bobblehead.
Here's a fun fact: Scherzer pitched a no hitter the day that AJ and I got engaged. We called my parents to tell them the good news, and my dad tried to act surprised on the phone (AJ had already told them he was going to ask) and I told him I knew he knew. He said, "Ok great, I gotta go! Scherzer is pitching a no hitter!" and handed the phone to my mom.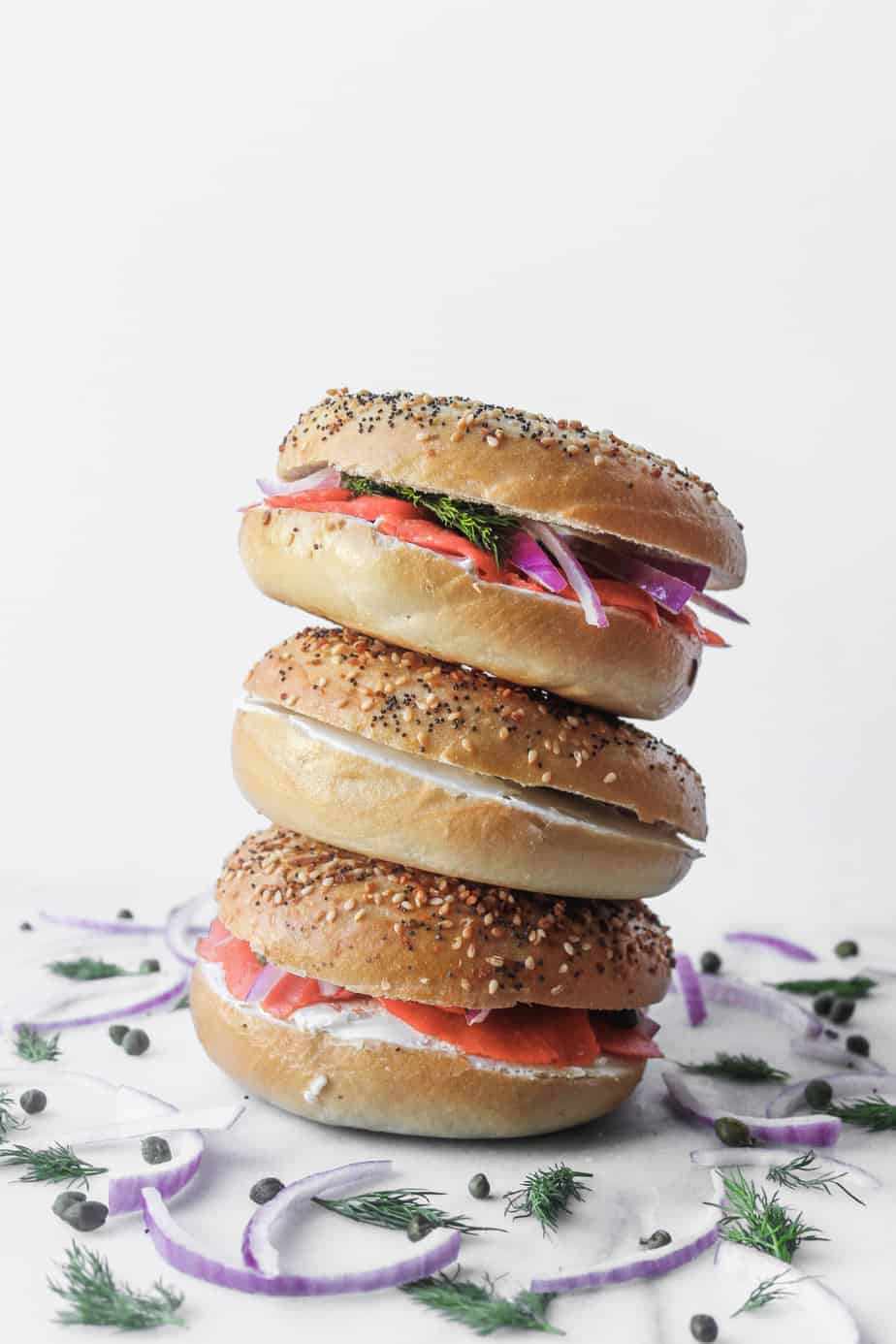 Saturday, my sister and went to the mall (speaking of changes, it looks nothing like my middle school stomping grounds) and at lunch at Shake Shack. (forget hour long lines in Charlotte, it's easier just to fly to DC!)
Saturday night we went as a family to see the new movie about Ruth Bader Ginsburg because we love justice and documentaries and also ate pizza because we love pizza.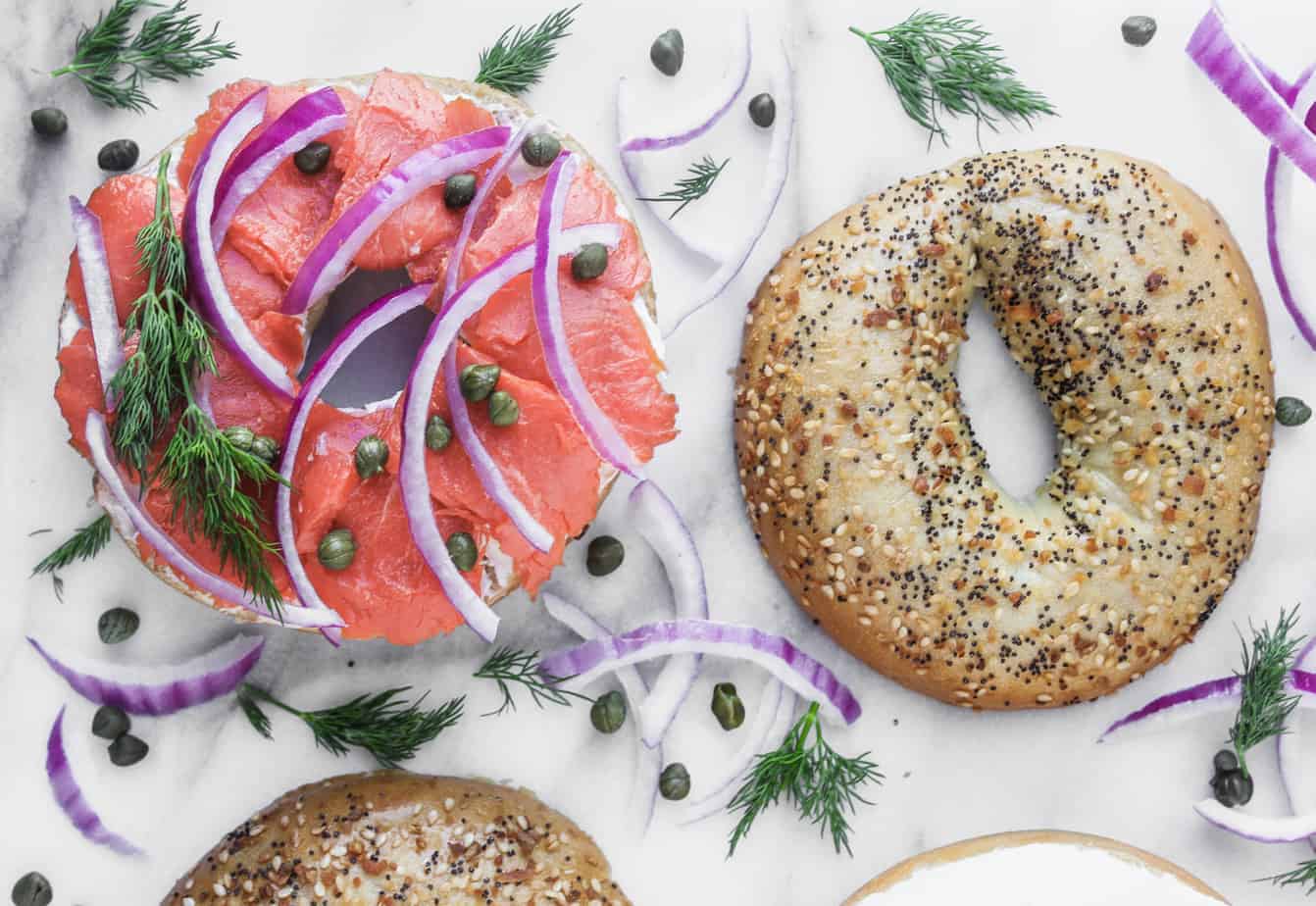 This morning mom and I grabbed pre flight French toast at the Vienna Inn, the town stalwart.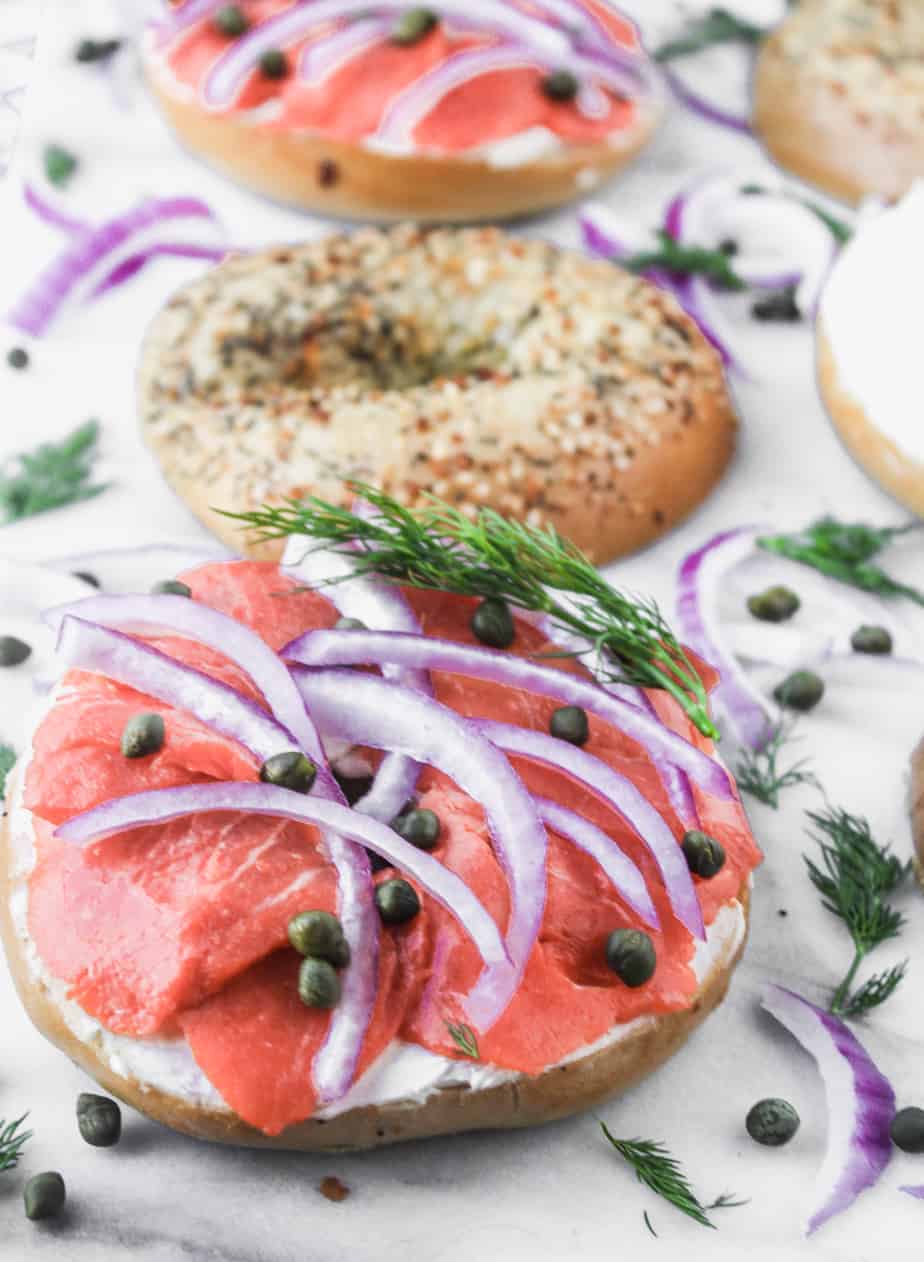 So what do these bagels with lox have to do with my weekend? Admittedly, not a whole lot. But I've been wanting to share these photos and this recipe (if you can call putting together bagels with lox sandwiches a recipe) and I edited the photos on my flight home.
Plus, we often eat our bagels with lox sammies on Sundays and I am writing this on a Sunday (slow Sunday mornings are my absolute favorite. I enjoy coffee and kitty cuddles on the couch and then usually make us bagels with lox mid morning or sometimes even a little closer to lunch time).
And, my mom also loves bagels with lox and I saw her this weekend. So, there you go.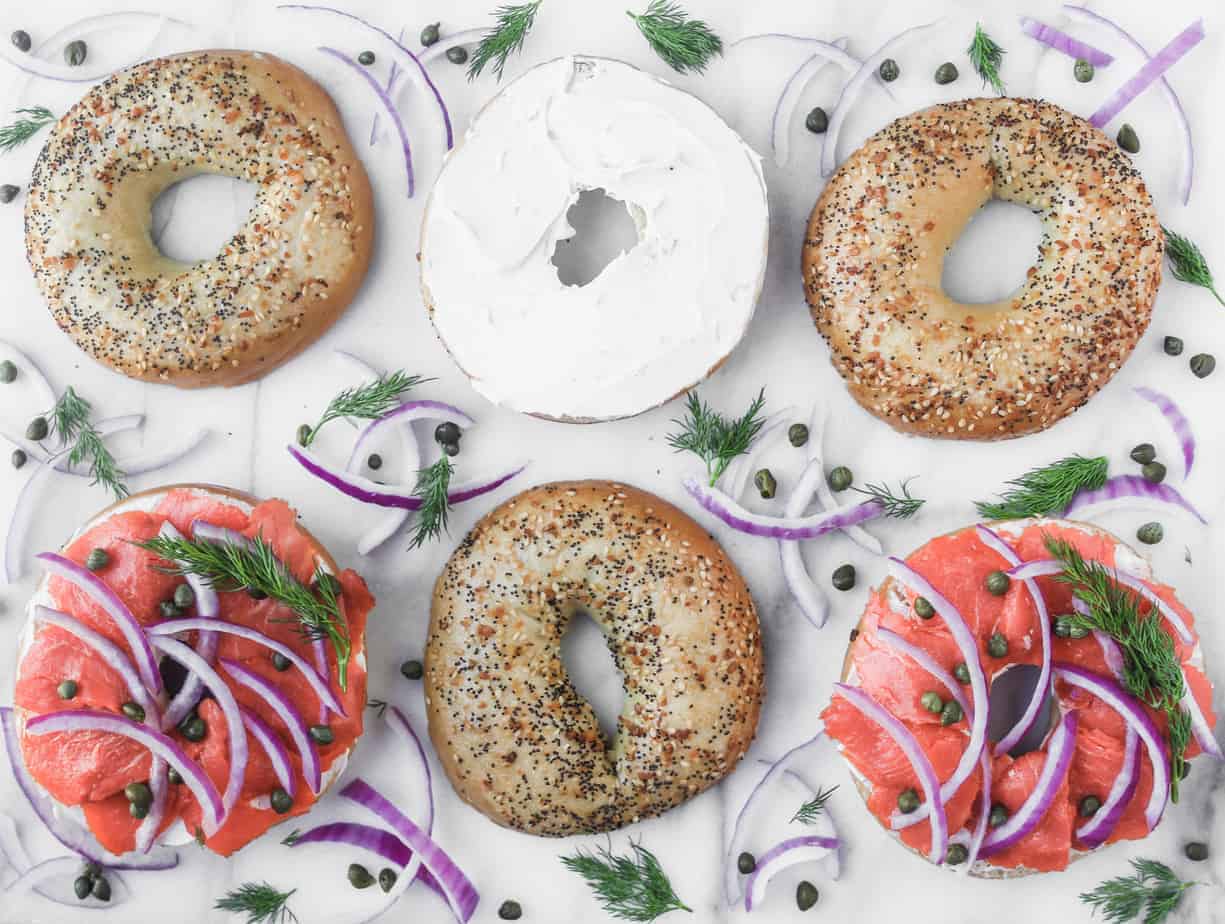 PIN THESE BAGELS WITH LOX AND CREAM CHEESE FOR LATER!