This simple roasted Brussels sprouts recipe is the easiest, most delicious side dish, I promise. They are crispy, flavorful and you'll get a great serving of veggies…plus some bacon!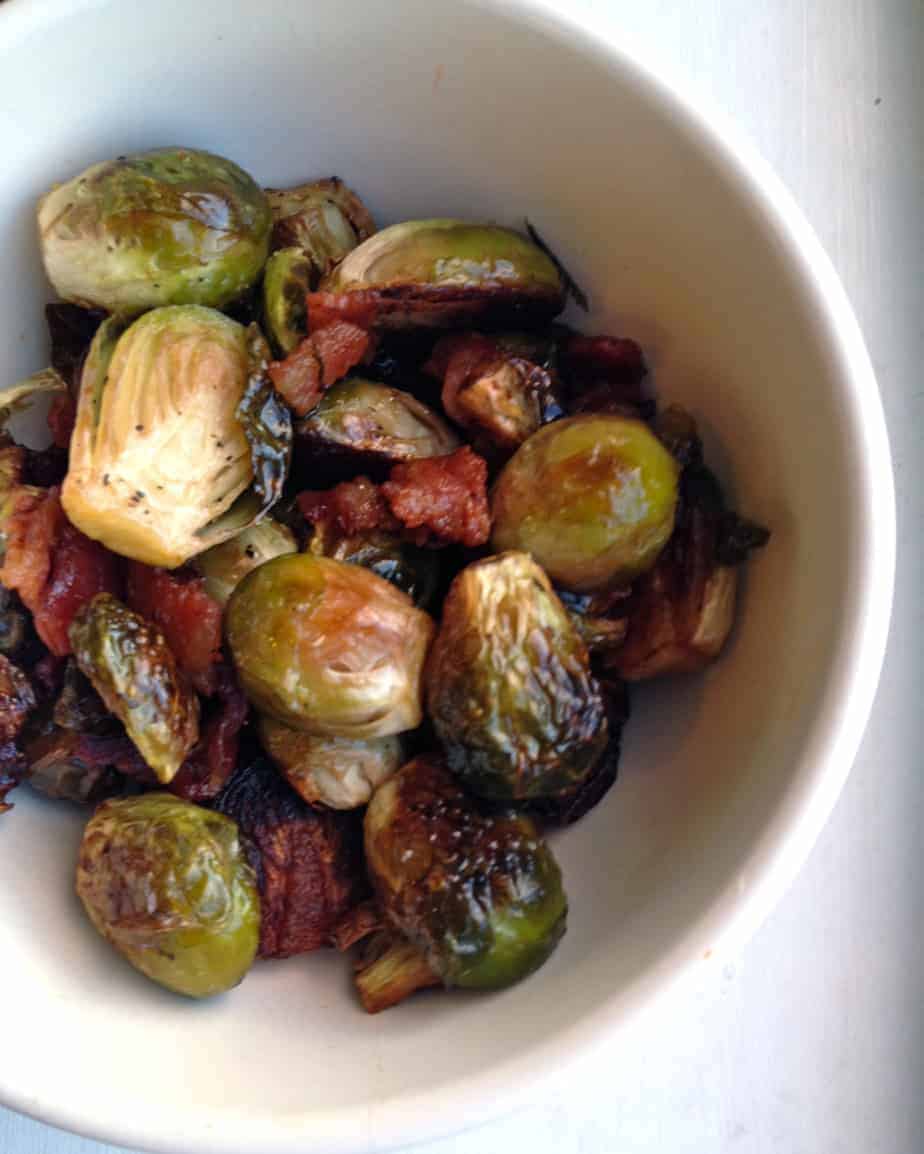 If you're looking for another way to use roasted Brussels sprouts, check out this delicious sheet pan chicken with Brussels sprouts and sweet potatoes, which is one of Off the Eaten Path's most popular recipes!
I didn't eat a Brussels sprout until I was 23 years old. A law school friend gave me my first taste of Brussels sprouts; we picked some up at the Madison Farmers Market and roasted them at home with some salt and pepper. It was in that moment I learned that Brussels sprouts aren't disgusting (like I thought my whole life) but have a delightful crispness and full flavor when roasted. Since my first taste, I haven't shyed away when I see Brussels sprouts on a restaurant's menu, but I only recently started making them at home. I'm not sure what took my so long; maybe I was afraid I wouldn't get them to be as crispy and tasty as I like them, and I'd end up with a soggy, icky, side dish.
There are a few tricks to crispy, tasty, flavorful Brussels sprouts. The first is garlic: don't shy away from the garlic. The second trick is bacon; smoky pork really compliments the Brussels sprouts' natural bitter flavor, so dice up some bacon to infuse some more flavor into your side dish.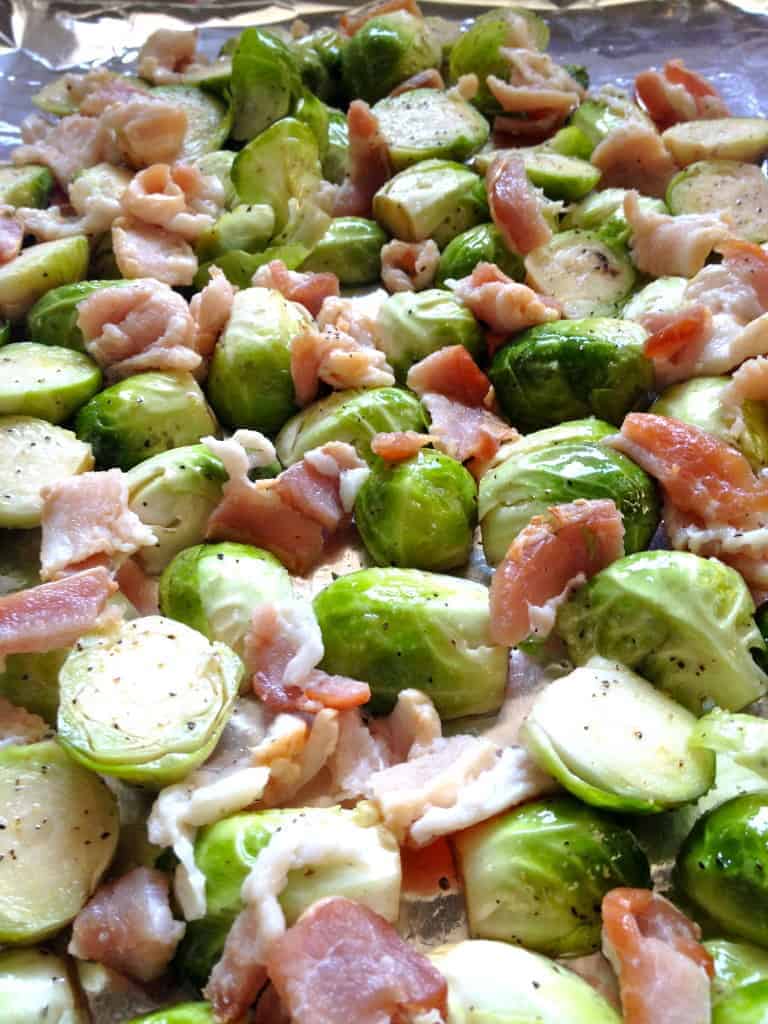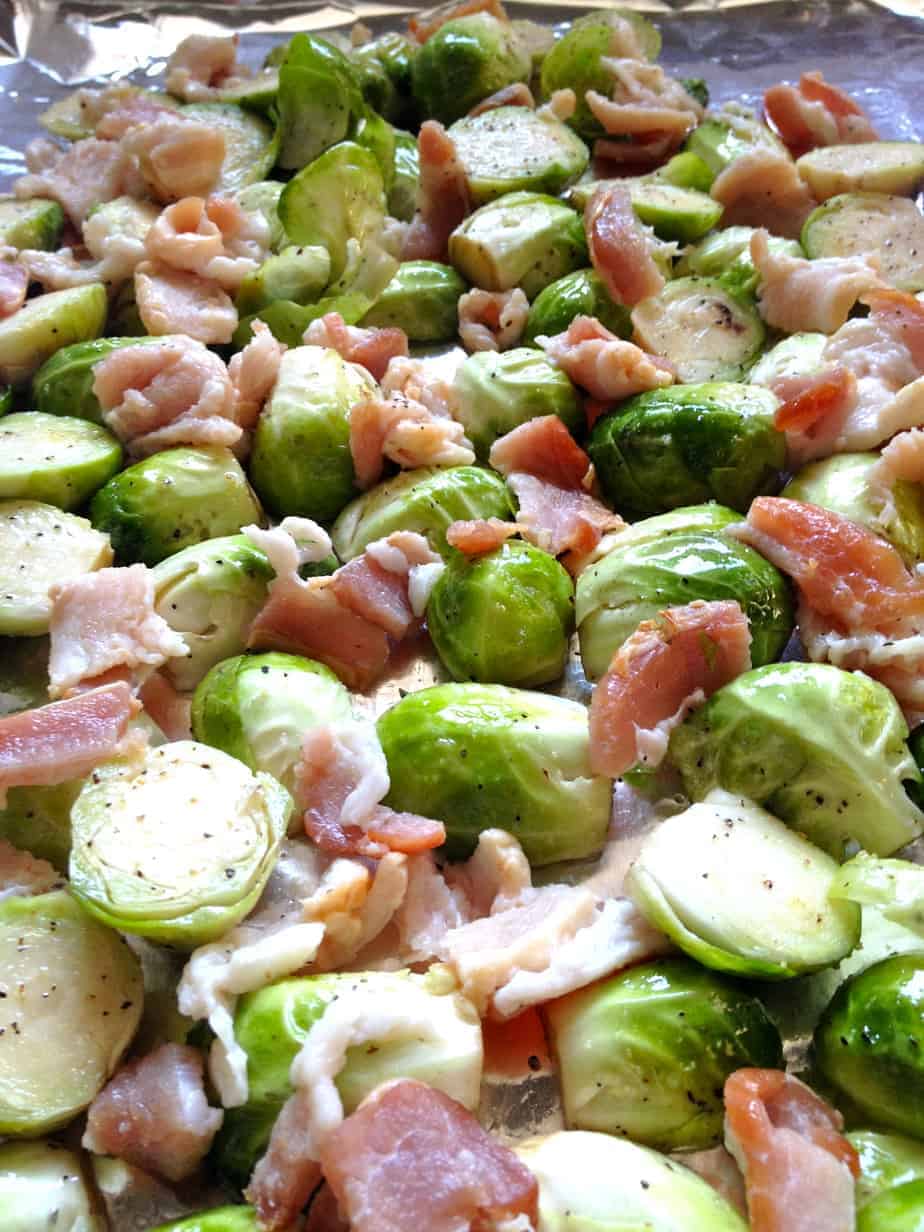 The third trick is definitely patience; keep those Brussels sprouts in the oven until they've reached peak crispness. This is a perfect side dish for an easy weeknight dinner or a big holiday meal; it's totally hands off, super simple. and brings a lot of flavor to the plate.