This shop has been compensated by Collective Bias, Inc. and its advertiser. All opinions are mine alone. #KingOfFlavor #CollectiveBias The following content is intended for readers who are 21 or older.
Transport yourself to the tropics this winter with habanero rum punch! This traditional tropical cocktail is taken to the next level with  El Yucateco® Red Habanero Hot Sauce, making it perfect for the big game, a special celebration or just because.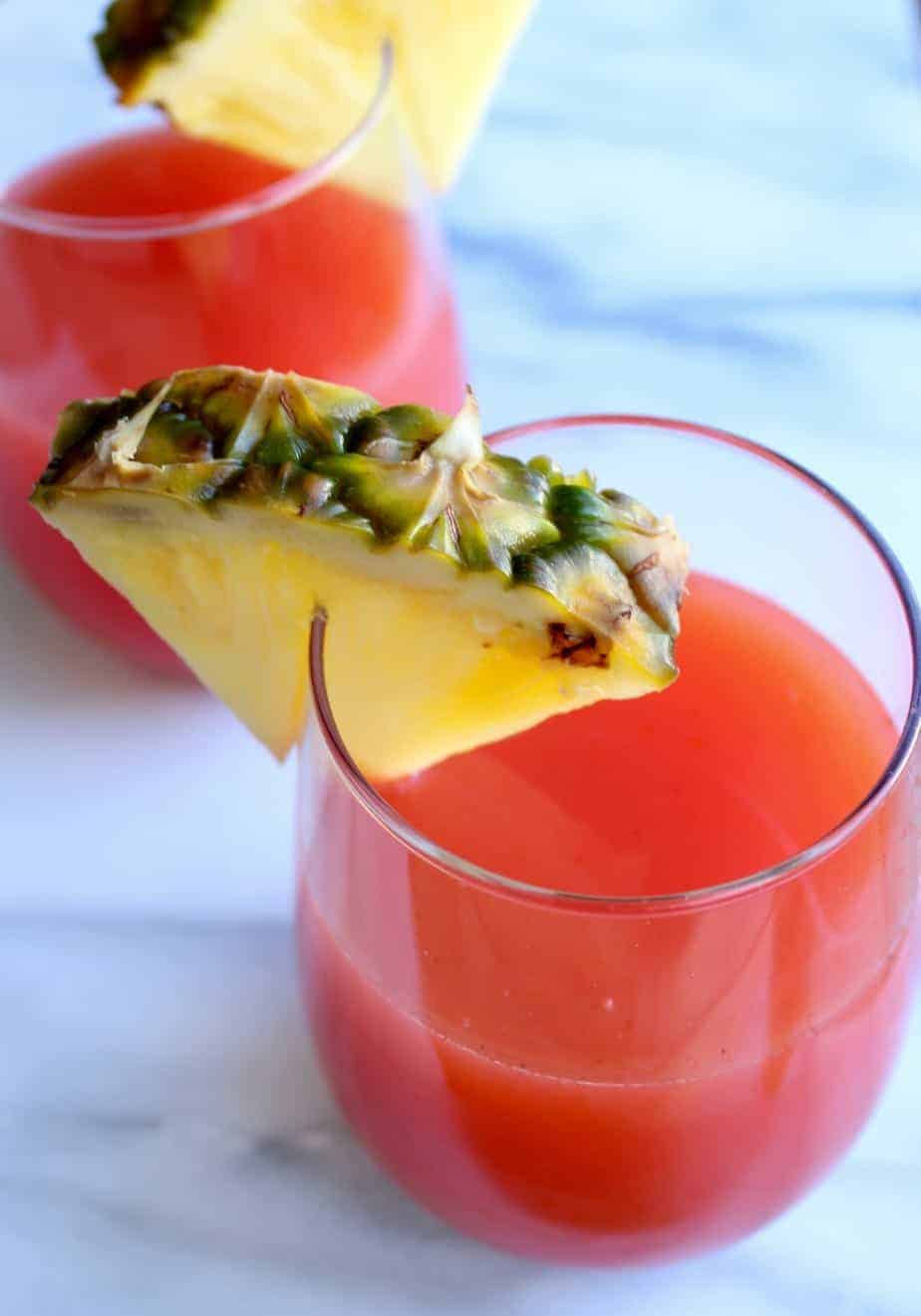 Plus, El Yucateco® is giving entrants the chance to win one-of-a-kind tailgating and homegating packages and MORE!
#KingOfFlavorSweepstakes (Super Bowl)
At this time last year, I was laying on a Mexican beach, following a strict diet of pina coladas and rum punch, and soaking up as much sun, sand and surf as I could. Today, it's back to work for me, after a fun weekend of football and family in Michigan, where the temperature didn't get higher than thirty degrees.
Since (unfortunately) we don't have any big plans to go to Mexico soon, I thought I'd bring a little bit of Mexico to us. After all, if you have to suffer through January's chill, shouldn't you do it with a cocktail?
The answer is always yes.
Not that I need a reason to make cocktails ("just because" is a great reason) but my 30th birthday is quickly approaching. And it just so happens that I'll enter my third decade on the same day as football's big game in early February. So we decided on inviting over a bunch of our friends for a birthday, big game combo celebration.
Whether your watching the game alone or with a big crowd, the key words are "you should be watching the game;" not stuck in the kitchen. So Sundays at our house during football season consist of a lot of couch time, cheering, and snacks that I can make ahead of time and we can enjoy for all four quarters. And I think that approach can easily translate to beverages too. Usually, beer and wine are our hands off, serve yourself beverage go-tos, but this year, I want something a little more festive for the big occasion.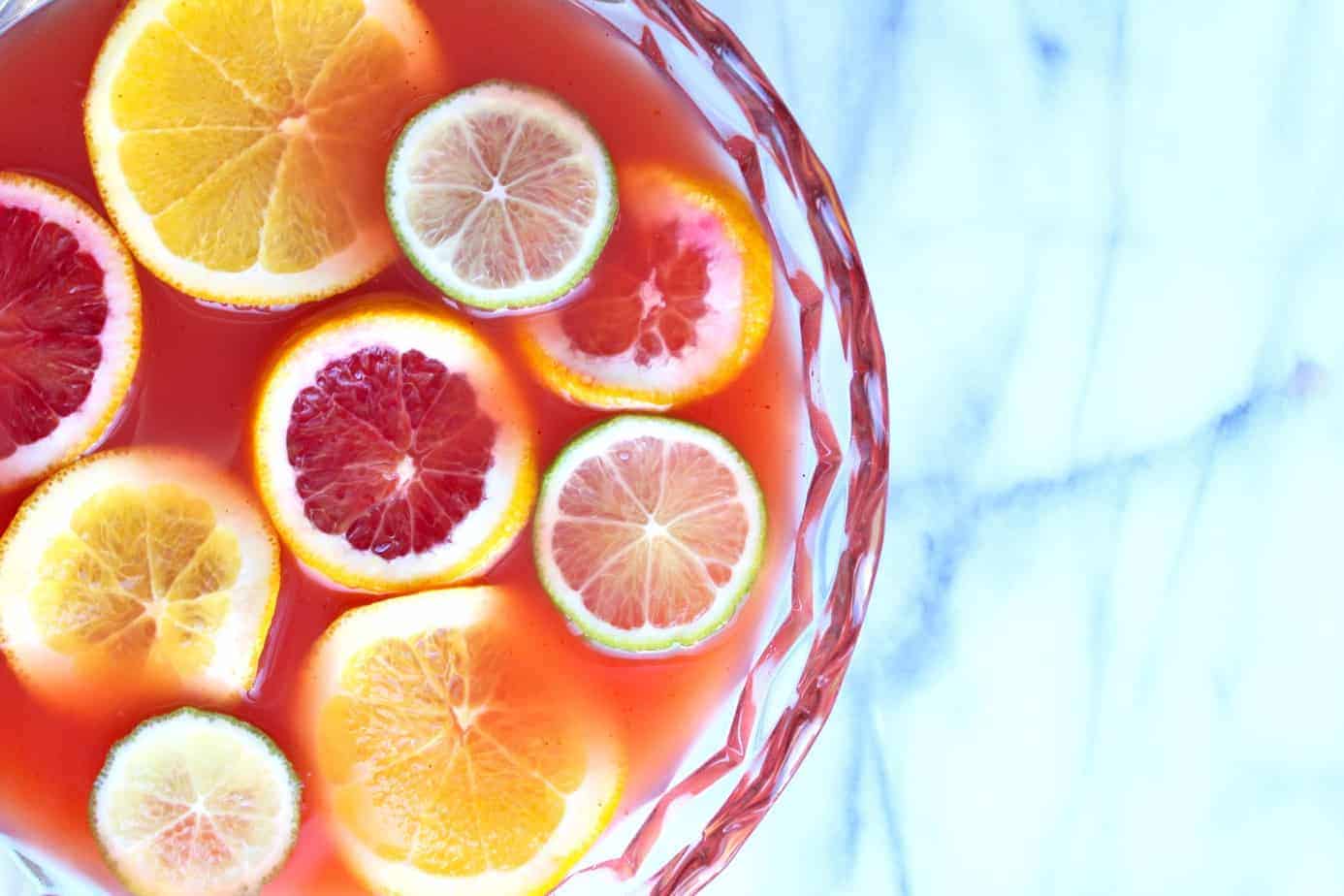 So this winter, I'm bringing Mexico to us with habanero rum punch. The blend of tropical fruit juices totally has me thinking warm, beachy thoughts. The addition of El Yucateco® Red Habanero Hot Sauce brings this typical tropical drink to a new level with an added layer of flavor. I chose El Yucateco® Red Habanero Hot Sauce for this recipe because it's made with fresh red habanero peppers, tomato, and select spices and seasonings. What's a better way to bring Mexico to us than using a sauce that uses habaneros handpicked from fields in Mexico? (added bonus, it's the number one authentic habanero hot sauce.)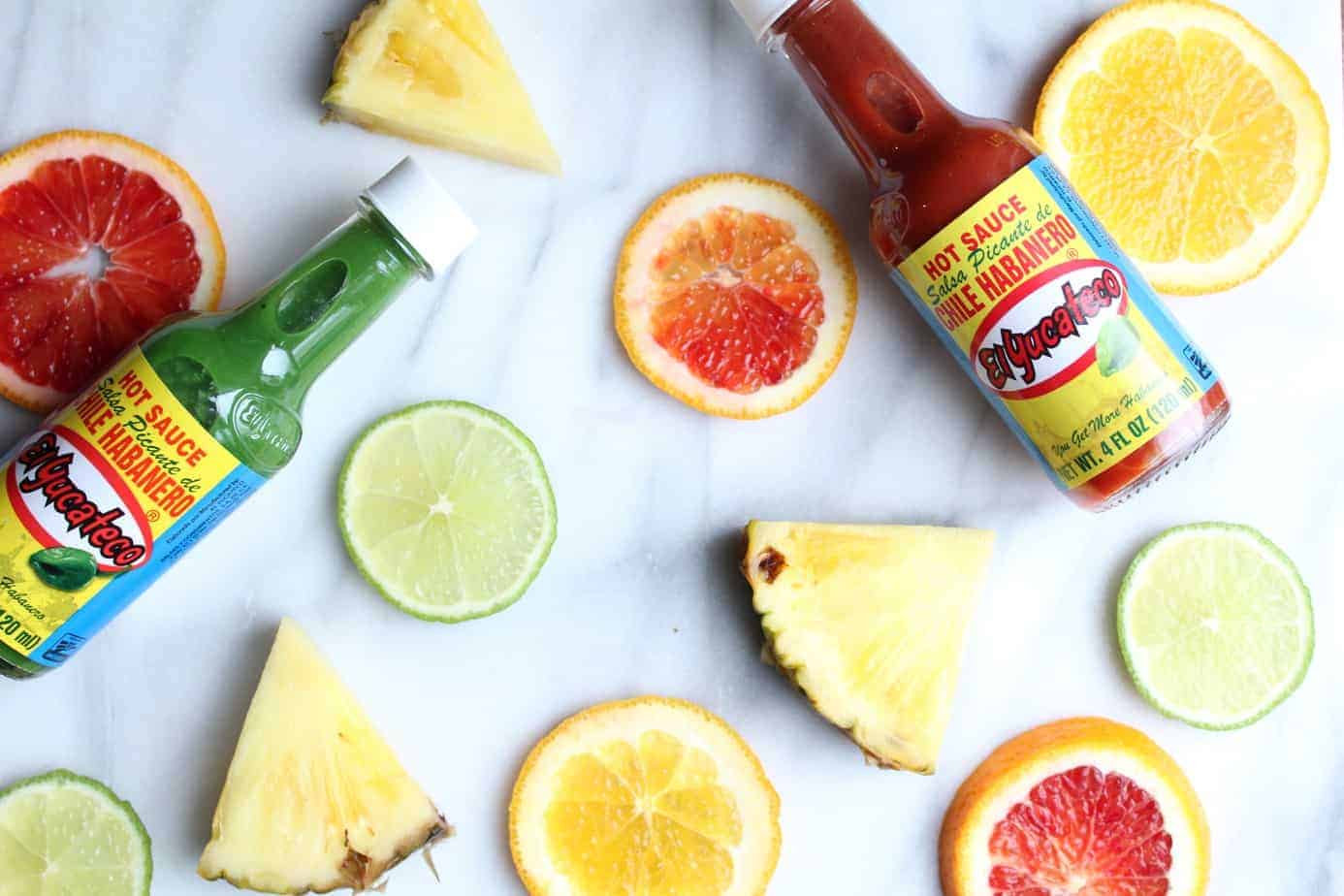 And habanero rum punch is perfect for our big game, birthday celebration; I can make it ahead of time and enough for a crowd that I can spend my time cheering and not playing bartender.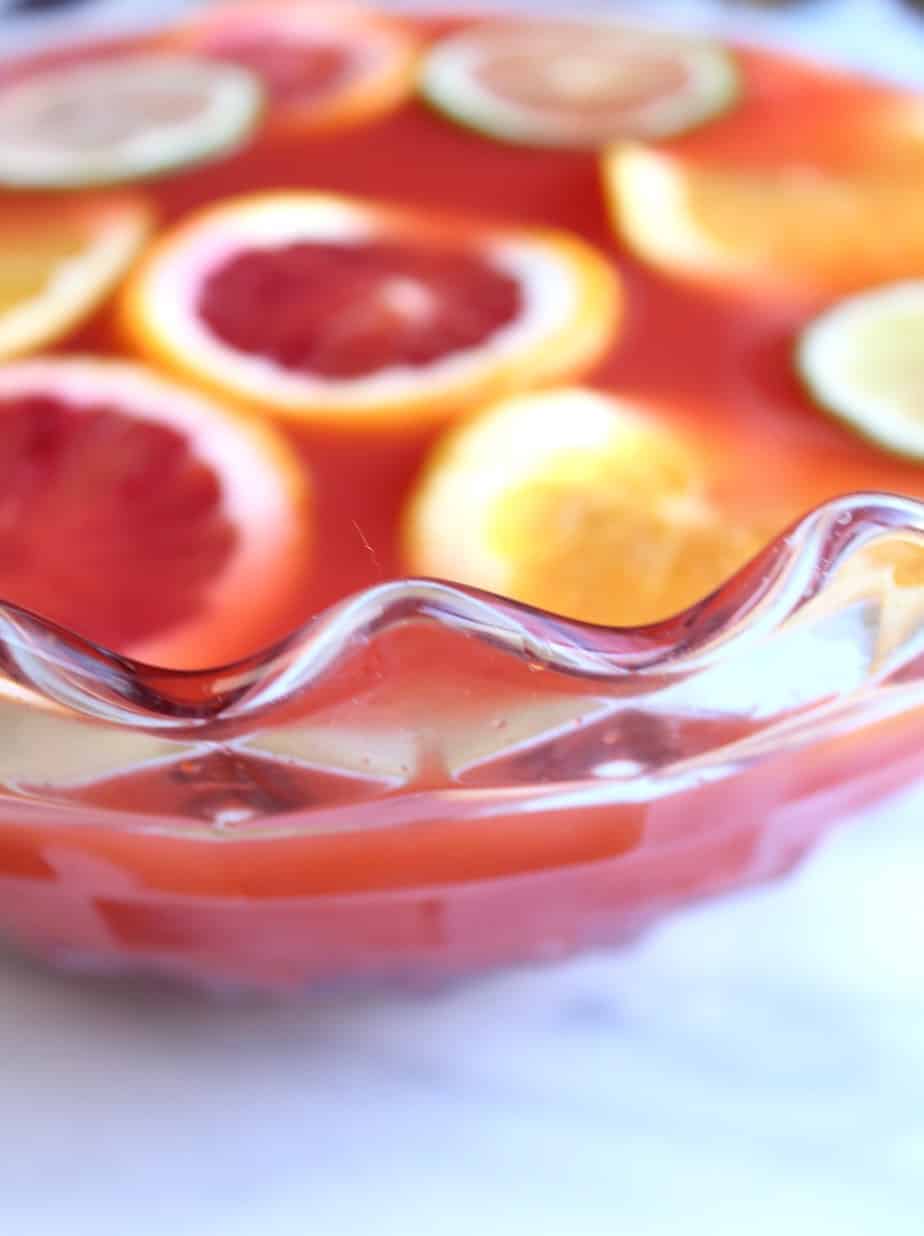 Start by combining pineapple juice, orange juice, lime juice and grenadine in a punch bowl or pitcher (if you prefer, pomegranate juice, mango juice, or other fruit juices also work too!). After mixing the juices together, you'll start to hear the subtle roar of the ocean waves in the background. Next, you'll add two tablespoons of El Yucateco® Red Habanero Hot Sauce (which I grabbed down the street at our local Publix. While I was there, I also picked up a bottle of El Yucateco® Green Habanero Hot Sauce).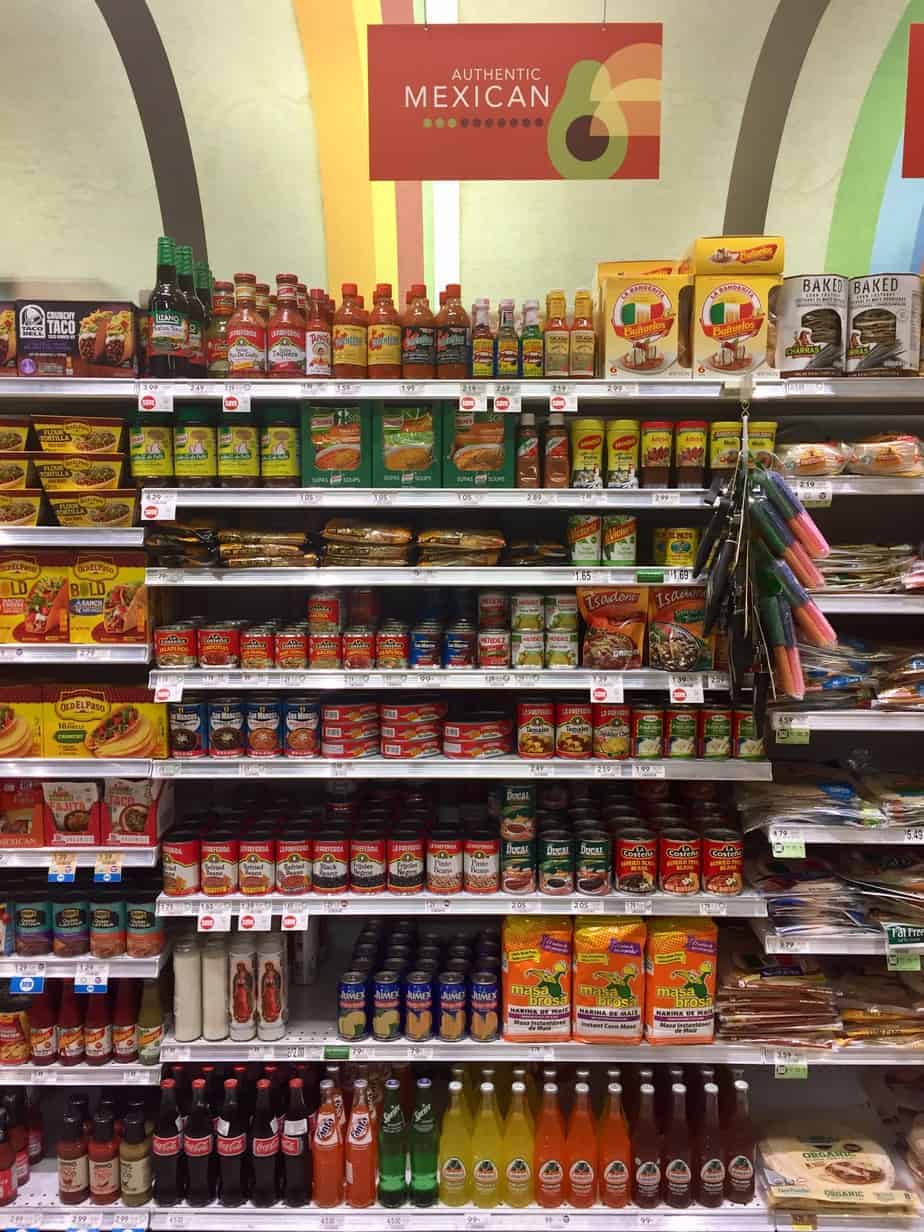 El Yucateco® Red Habanero Hot Sauce is perfect for this recipe because it's an all purpose sauce; it packs a little more kick then the average hot sauce but with far less vinegar, so you get the true flavor of the pepper when you add this sauce to any dish. The red habanero hot sauce is a great fit for everything from savory dishes like a a Bloody Mary or wings, because it enhances the flavor, to sweet dishes like this rum punch, because it can balance the sweetness of the fruit juice. Mix the hot sauce in and give the punch a little taste (you'll want to taste as you go to make sure the flavors are balanced right). Then add a little bit of simple syrup (to taste), rum, and chill in the fridge for at least an hour. In the meantime, you can cut up some fresh pineapple, orange, and lime for garnish.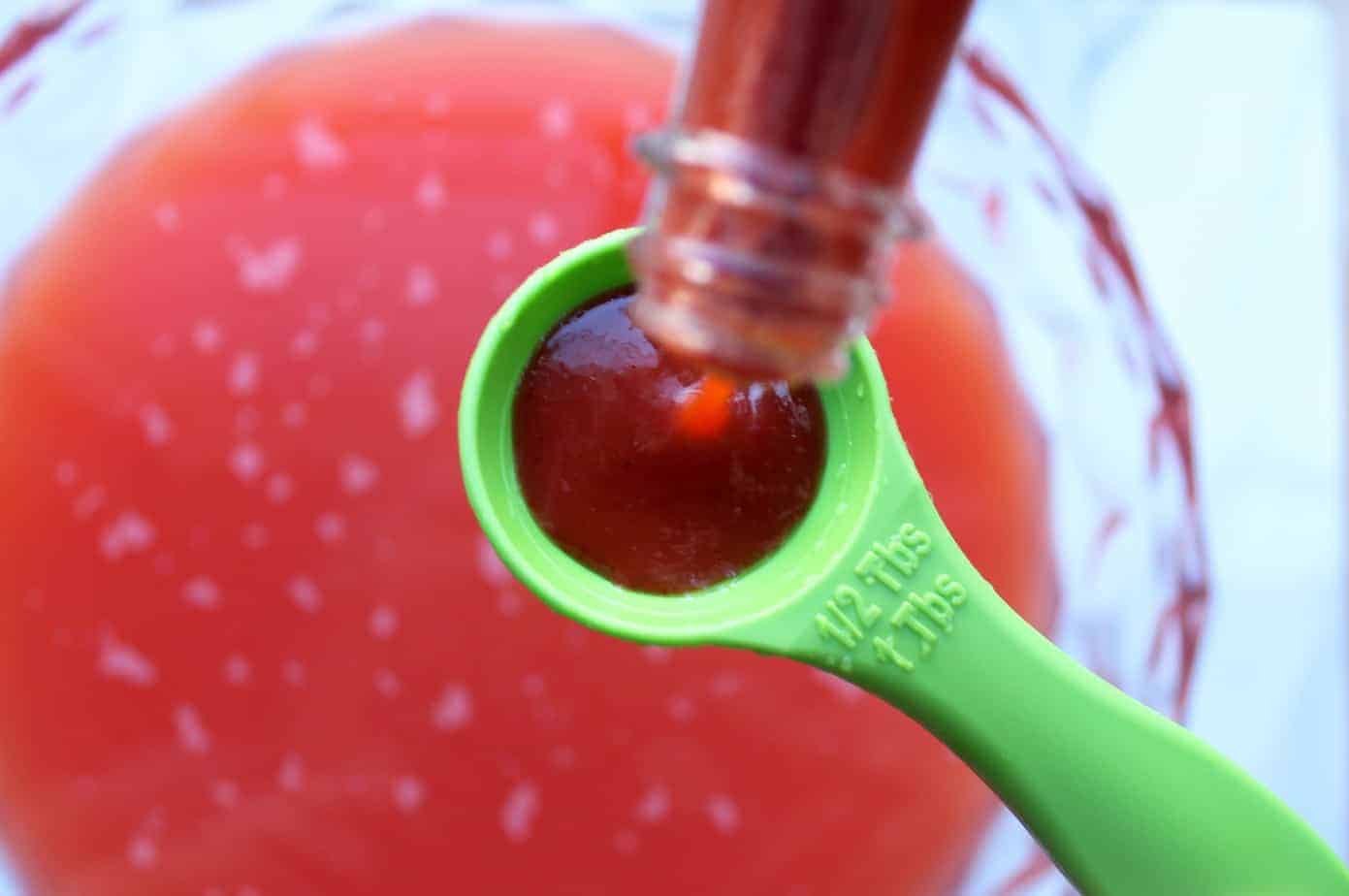 When it's time to serve, set the rum punch out for your guests and let them serve themselves. To keep your rum punch cold, pre-freeze pineapple and orange juice ice cubes and gradually add to the rum punch; they will keep the rum punch cold without diluting the flavor.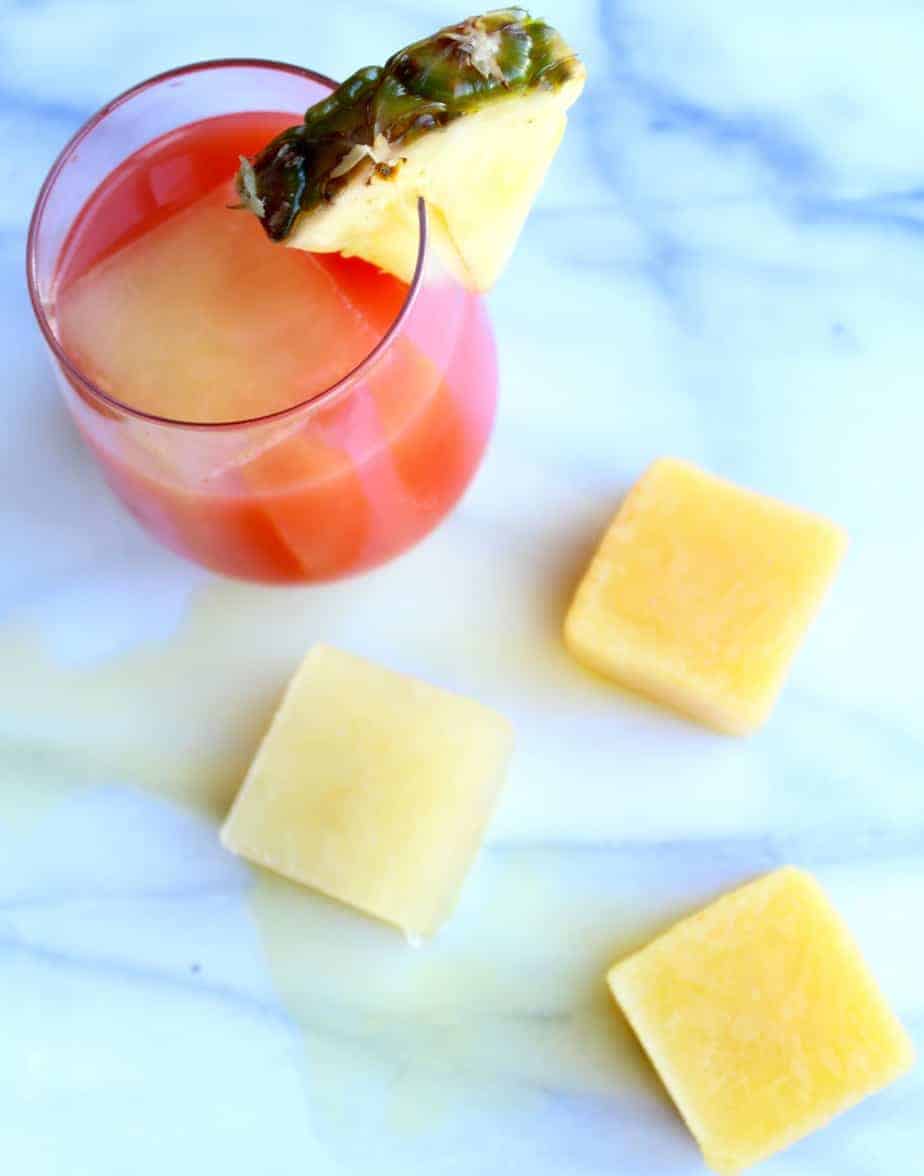 So while we won't be on a sunny Mexican beach sipping on pina coladas this winter, at least I'll have a glass (or a few) of habanero rum punch to keep me warm. I'm welcoming thirty with open arms and usher it in with friends, football, and a cocktail that has everyone thinking warm thoughts. (and maybe, just maybe, a championship appearance from my favorite team! A girl can dream, right?)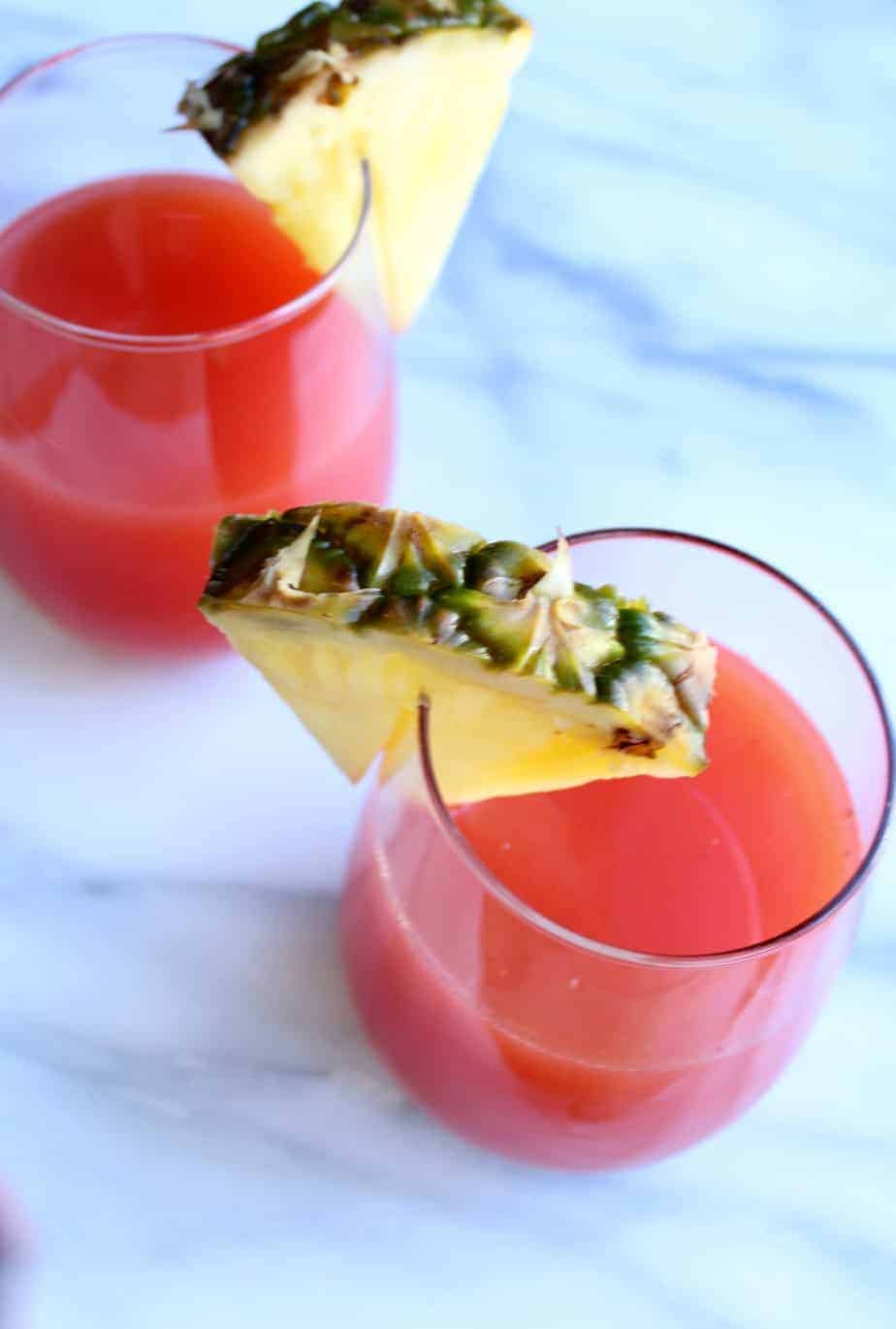 What are your big plans for the big game in February?

Pin for later!