Spiked hot apple cider with vanilla whiskey screams fall in its flavors and is the perfect cozy cocktail to celebrate changing leaves and chilly nights.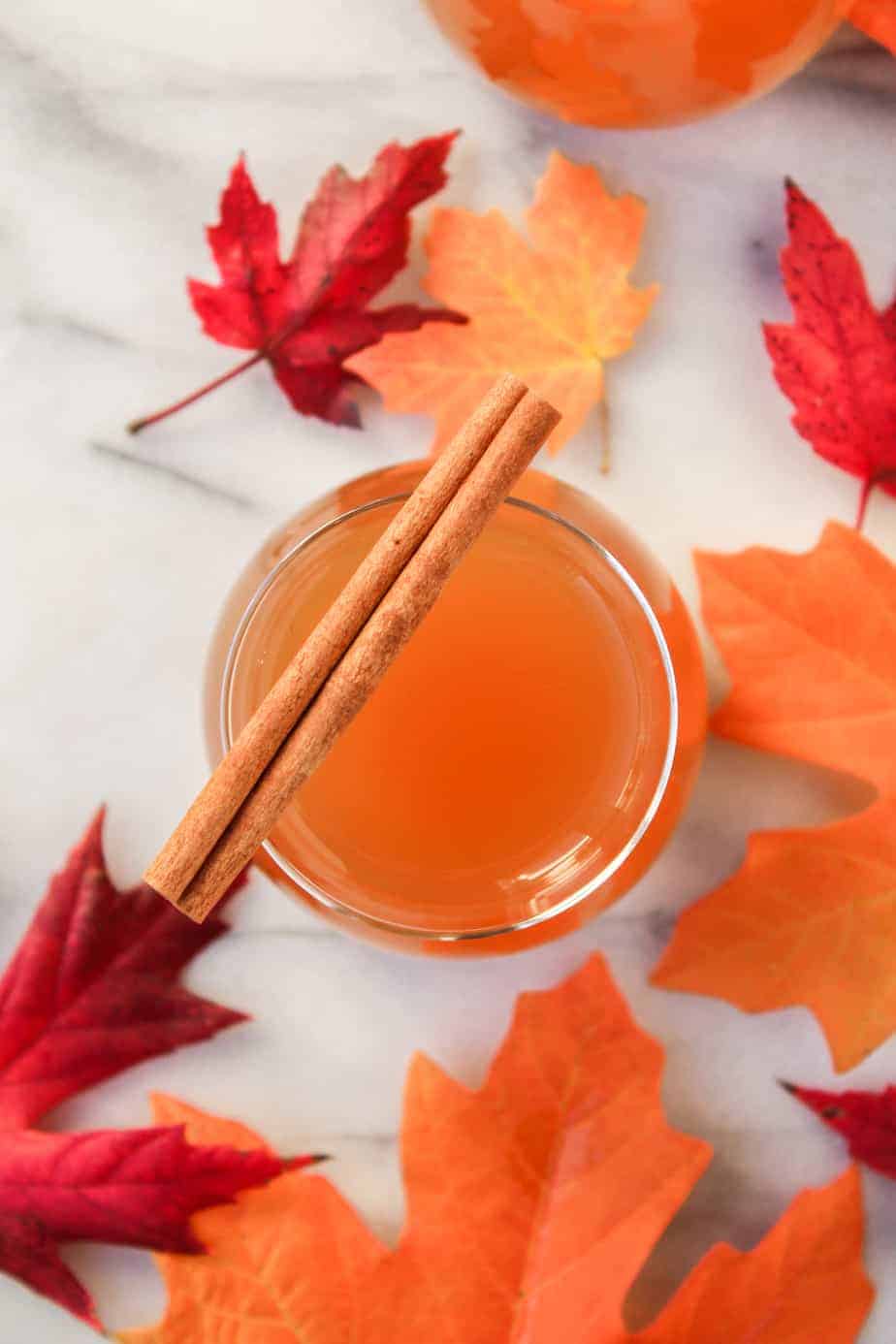 Ok guys, of course I have to give you at least one quintessentially fall recipe this year.
And this spiked hot apple cider with vanilla whiskey is totally it.
This recipe is everything I love about fall: from the chill in the air, to the vibrant colors on the trees, spiked hot apple cider totally encapsulates my fall feels.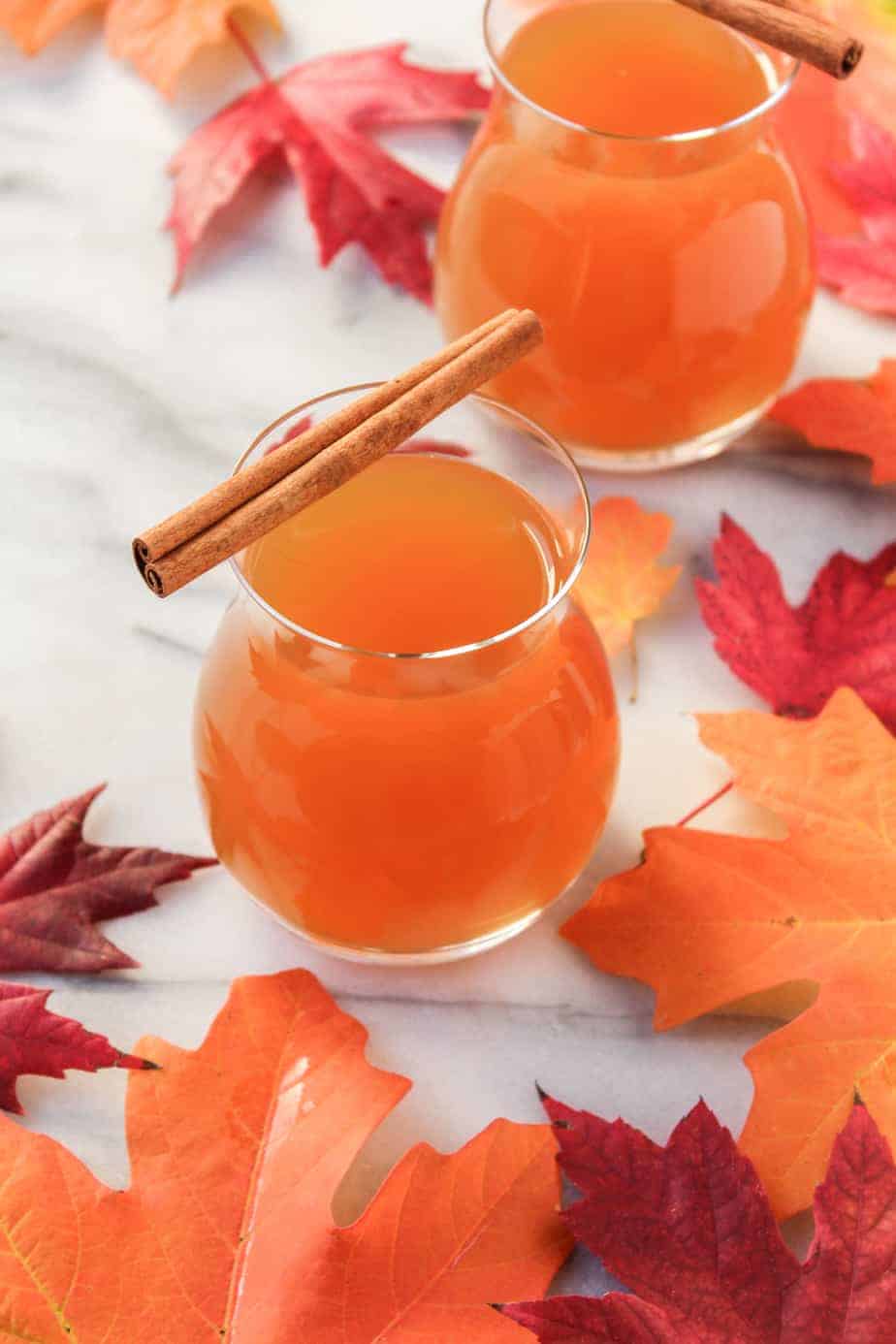 I mean, literally it does, because the leaves in these photos are from the trees in our neighborhood (and yes, I only looked semi crazy grabbing leaves while taking Bodie on a walk a few weeks ago).
It took a while for fall to get here (it was still 80 degrees in mid October) but I've been loving every minute since its arrival (yes even the stint last week where it rained every day and was basically borderline winter).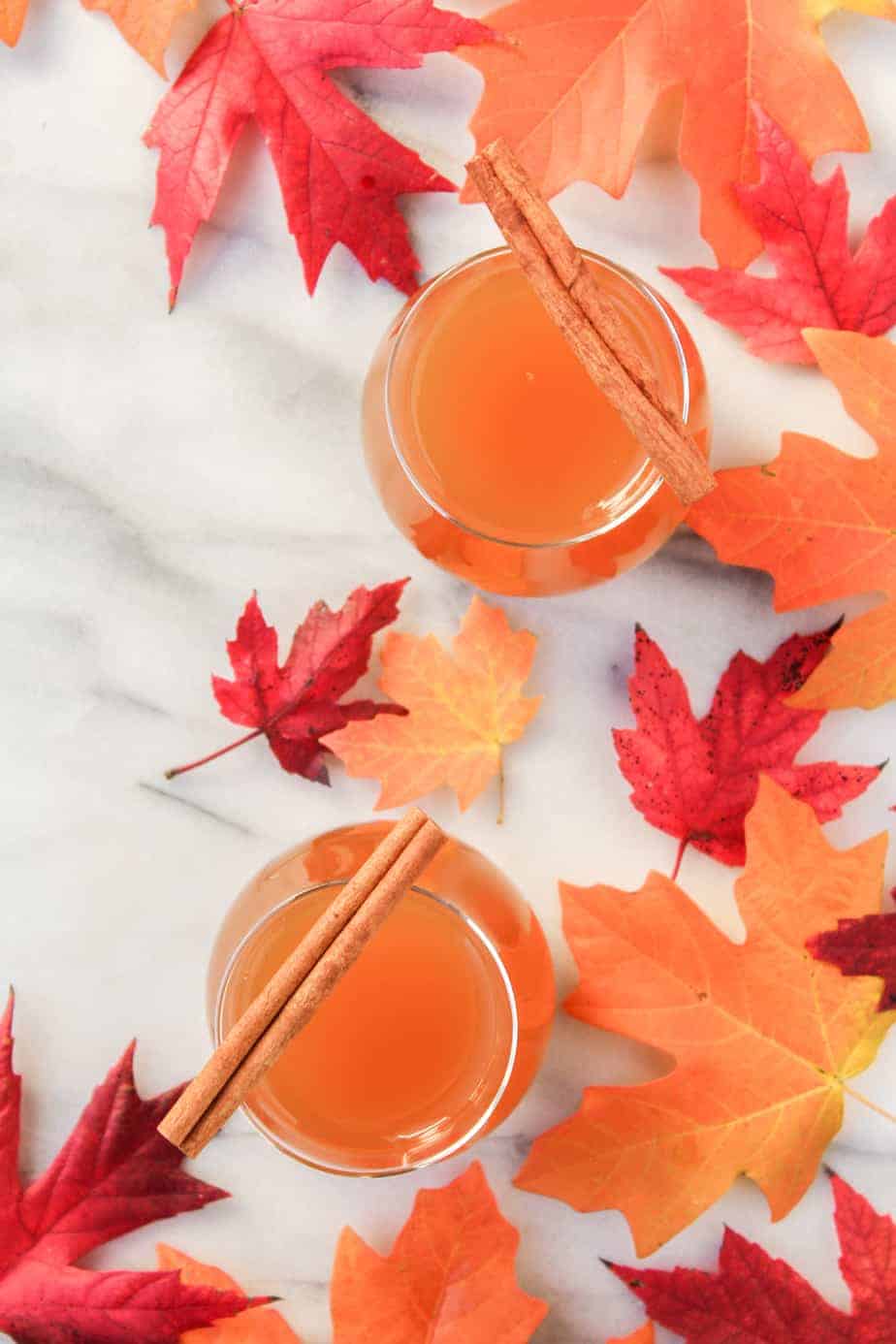 I love turning our fireplace on and getting cozy on the couch.
I love my afternoon walks with Bodie and seeing the sun glisten through the orange and red trees.
I love afternoon (that turn into late evening) gatherings at a good friend's house with good food and good conversation (and red wine around a fire pit).
I love waiting for two hours in line at an oyster roast for some fresh oysters that were caught on the coast that morning and snagging one of the last plates.
I love pumpkin cheesecake (and especially love it when I get to eat it for breakfast).
I love sweaters and boots (yes I'm basic and I'm not going to apologize for it).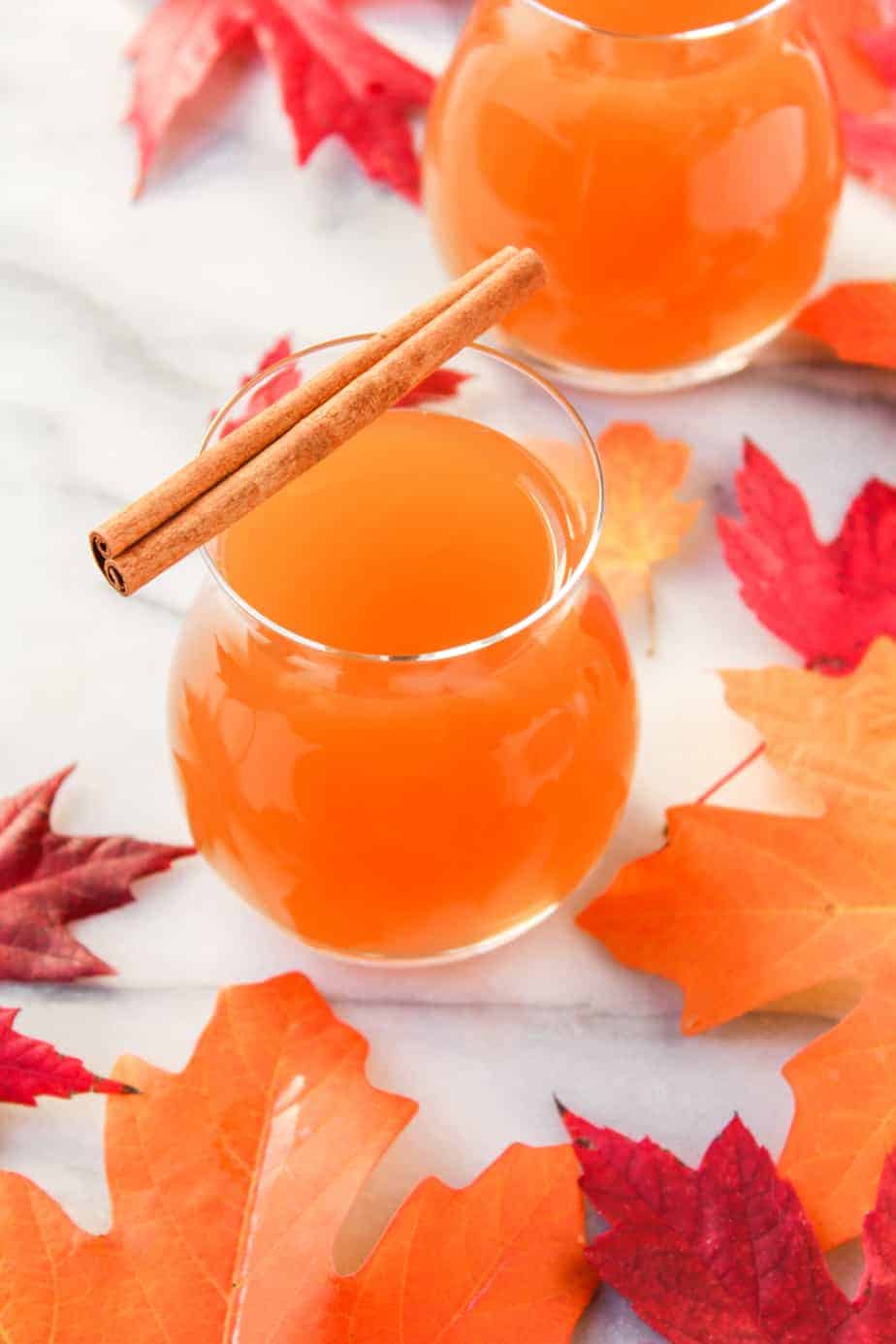 I love that our families are both driving in tomorrow and we get to spend the long holiday weekend with them. (Yes, it's going to be full of cheese boards and football and wine and movies and maybe even an outing to Top Golf).
And, I love that this spiked hot apple cider is so dang easy to make and it's flavors and colors just scream the season.
You know I love easy recipes and this one is as easy as they come: just simmer some apple cider on the stove with some spices and then top it off with a little whiskey.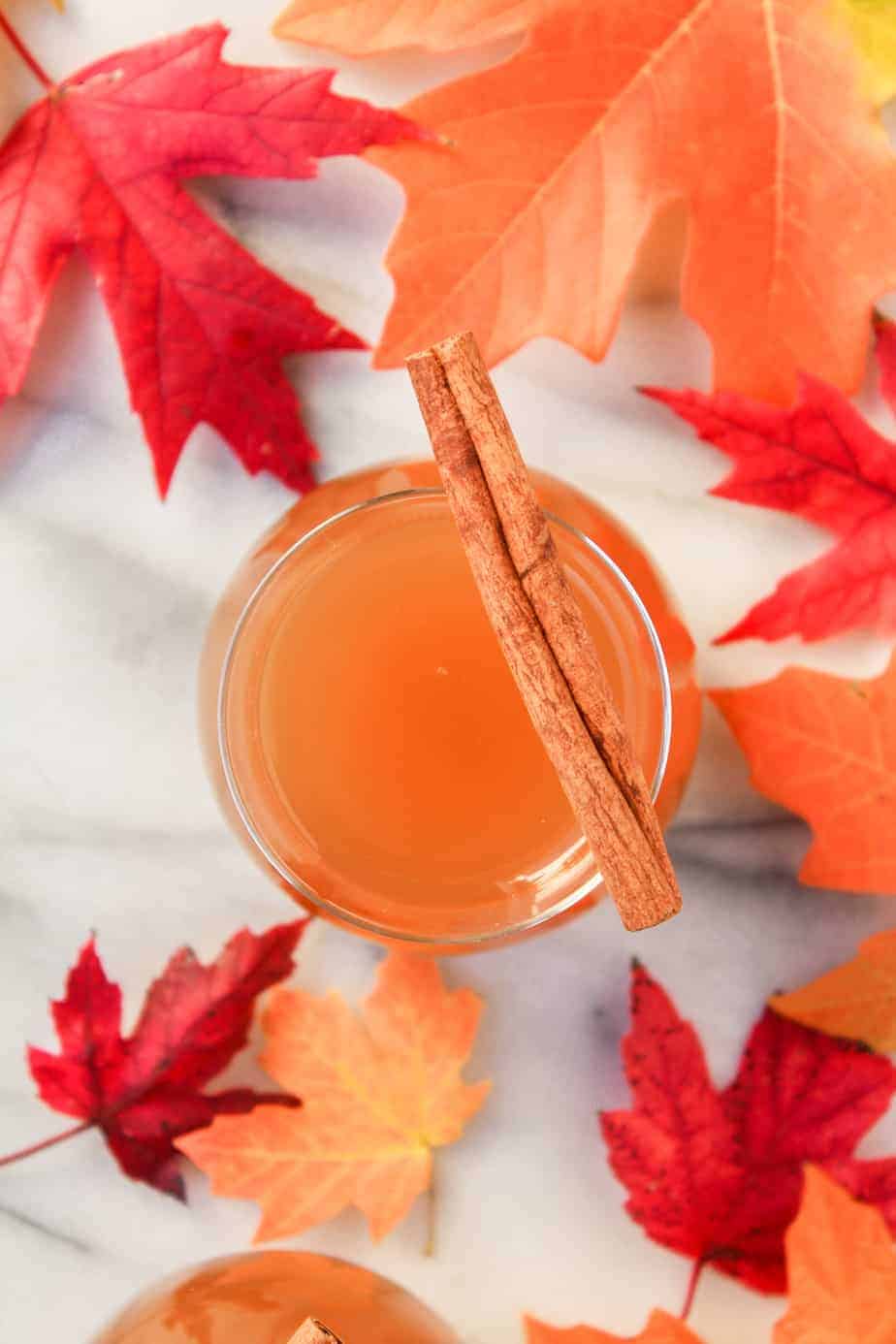 The whiskey doesn't have to be vanilla whiskey, but I think vanilla whiskey adds a little cozy kick.
(The one I used I bought on a press trip last year when we visited Mayberry Spirits and it is toasted vanilla and so yum and I thinkkk you can pick it up at ABC stores in North Carolina…but you could also make your own!)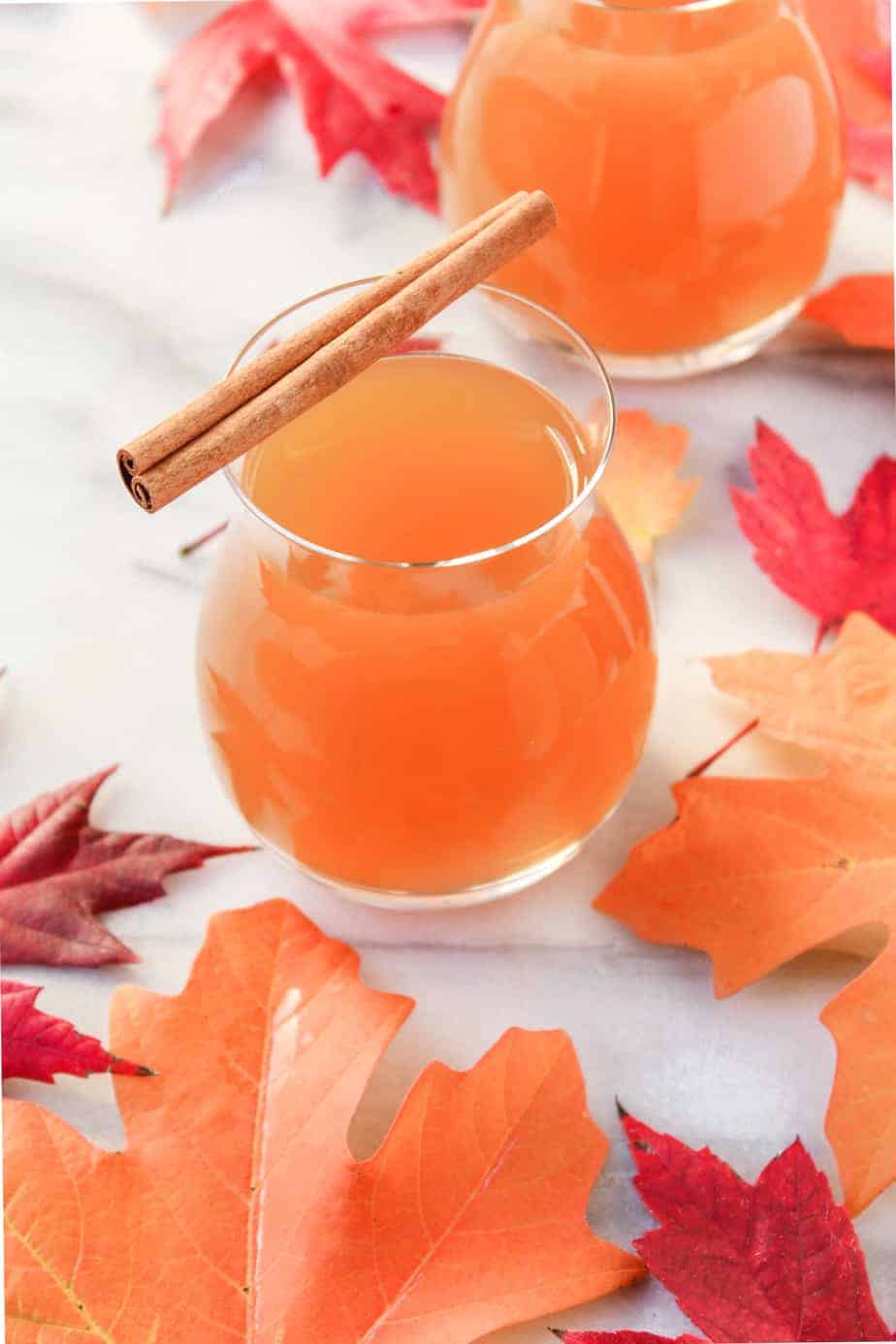 Spiked hot apple cider is the perfect cocktail for your Thanksgiving feast, for sipping around a fire pit, or for a cozy movie night on the couch with your husband and dog.
Short and sweet today, y'all! Happy Thanksgiving!
PIN THIS SPIKED HOT APPLE CIDER TO SAVE IT FOR LATER!