Roughing it doesn't have to be rough; here are four of our favorite easy camping cocktails that you should make on your next camping trip.
(Plus…my favorite camping photos!)

AJ and I are headed to the mountains tomorrow for a three day backpacking trip so today seemed like really great timing to share with y'all my favorite thing about camping (besides when we go out to eat food after a weekend of camping). Camping cocktails.
I mean of course, cocktails are my favorite part of camping. Any activity where I could drink classic margaritas, raspberry gin seltzers, spiked hot apple cider or a whiskey old fashioned, sign me up.
If you know me at all or are great at picking up subtle clues in my writing, you probably know that I'm not super outdoorsy.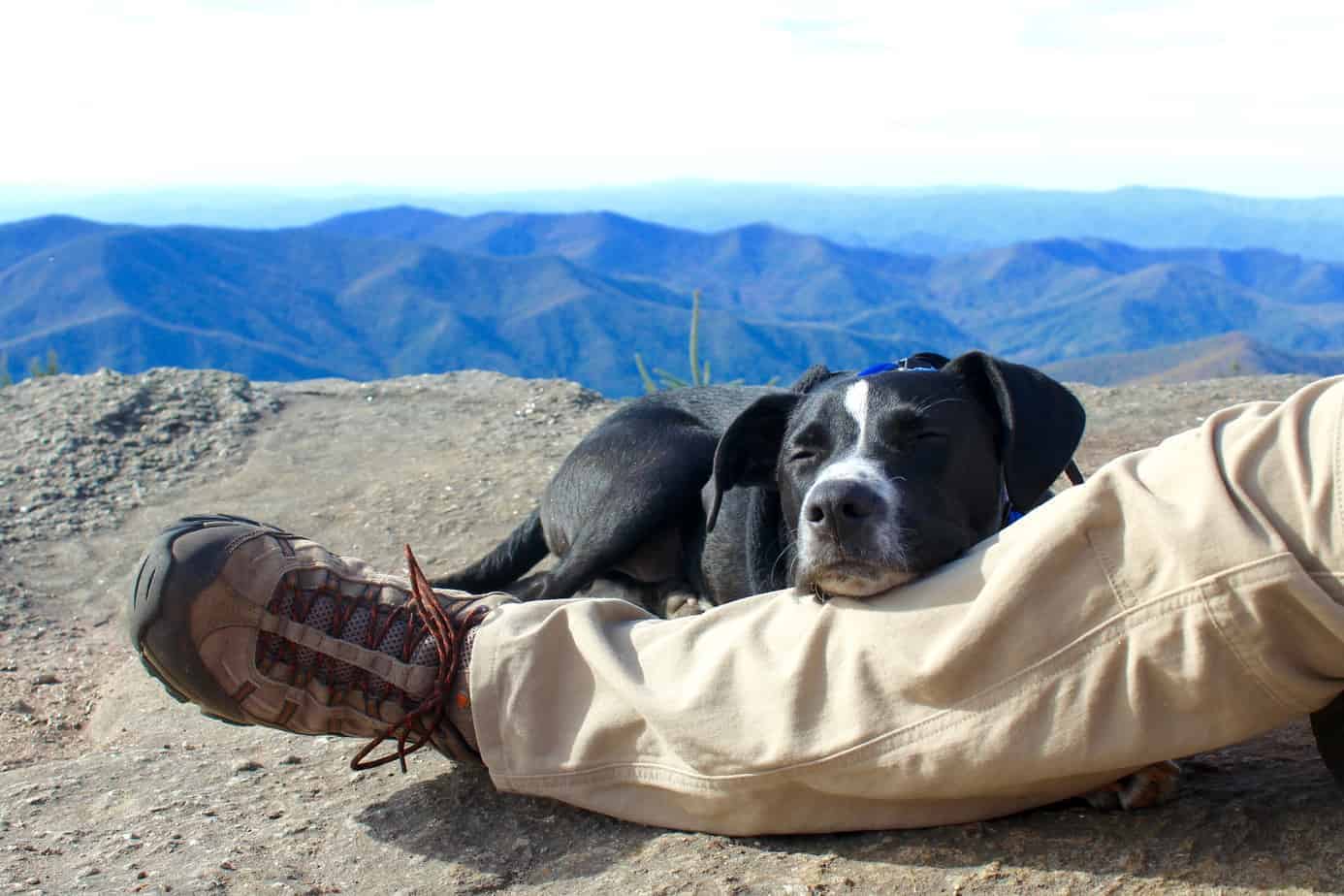 I love the beach, I like going on hikes, I think nature is beautiful; but I'm outdoorsy in that I like drinking beer on patios or reading my book on the beach.
Not really in the whole carrying your stuff on your back and sleeping on the ground amongst the trees kind of way.
In fact, prior to meeting AJ, I could count on one had the number of times I had gone camping.
I think it was three.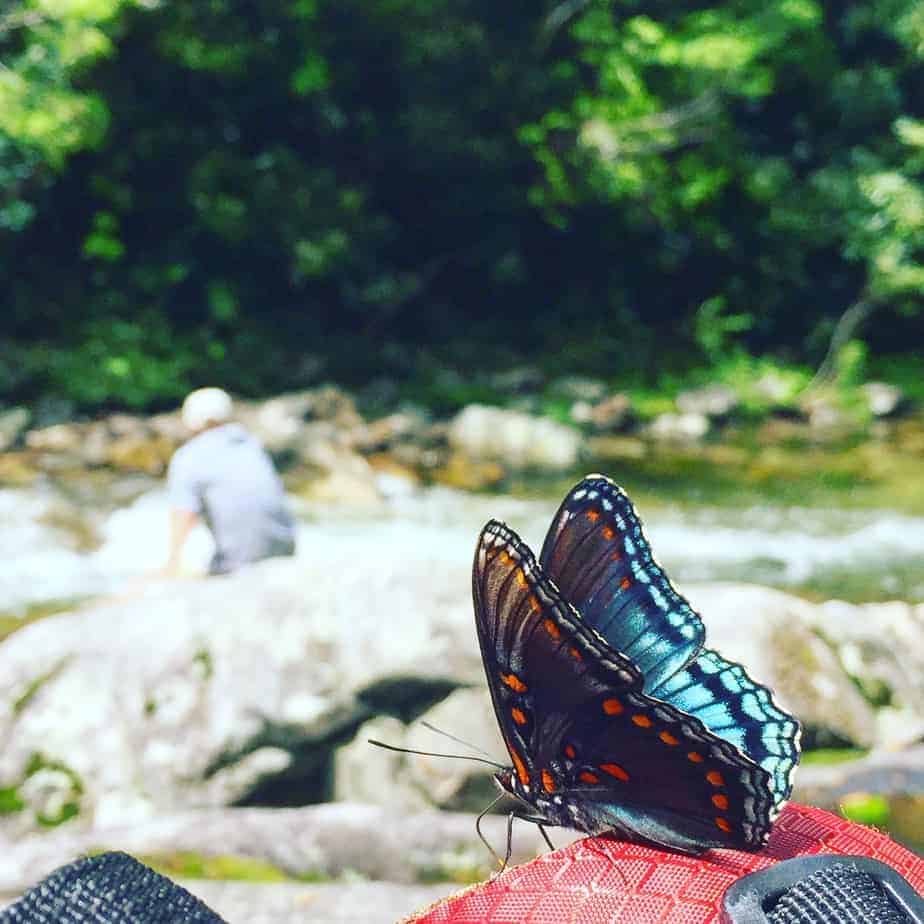 In the eighth grade, our girl scout troop leader gave us the choice of going camping or staying overnight in a hotel (one of my friends' moms worked for Marriott) and of course we picked the hotel.
Slumber party at a hotel is my kind of camping.
In fact, glamping is also my kind of camping. Sign me up for a stay at Asheville Glamping anytime.
So lucky me to have found a life partner who would live in a tent in the woods if he could. I'm the one holding him back from those dreams of course, because I prefer a house.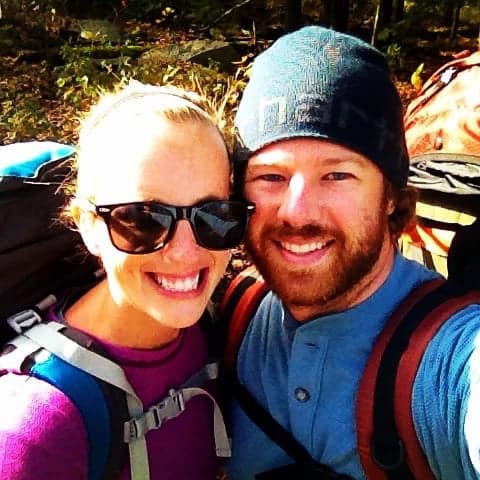 AJ is very outdoorsy: he grew up camping and hiking and fishing and loves the stillness and beauty of nature (those are my words, not AJ's, but the man does love nature).
He can even build a fire without a match.
This is not a joke it's real life.
About nine months after we started dating, we celebrated my 27th birthday. We had a really delicious dinner at Soul Gastrolounge and when we got back to my apartment, AJ pulled out a big, wrapped gift from the closet and inside was a backpacking pack.
February 5, 2014 was the day AJ started trying to make me outdoorsy beyond my favorite summer hobby, patio drinking.
What I've learned as an outdoorsy convert is that roughing it doesn't have to be rough when it comes to food and drinks.
We've enjoyed pizzas on the grill at a beachside campsite in Florida and Fettucinne Alfredo in the Shining Rock Wilderness.
Simple is the key to camping cocktails
While I have really enjoyed pushing the limits of camping cuisine, I have enjoyed it especially when it comes to camping cocktails.
Because there's nothing more that I want after hiking seven miles with all of my belongings on my back than a drink.
When it comes to camping cocktails, you need drinks that are simple. Easy. Minimal ingredients.
Because you don't want to lug a bunch of fresh cocktail ingredients, plus your muddler, your shaker and your jigger on your back for 18 miles.
The key to camping cocktails are drinks that are easy to prep at home, portable, and refreshing, especially after a long day of being one with nature.
Can I bring these cocktails backpacking?
Yes!
The thing is, when you keep it easy, cocktails should be able to travel anywhere.
We love these four camping cocktails in particular because they have minimal ingredients, minimal prep, and can easily be made at home and stored.
They are tried and true beverages that have been consumed car camping with a cooler or carried in a backpack (in a flask, which was then stuck between two rocks in a mountain stream to cool the drink down, real life).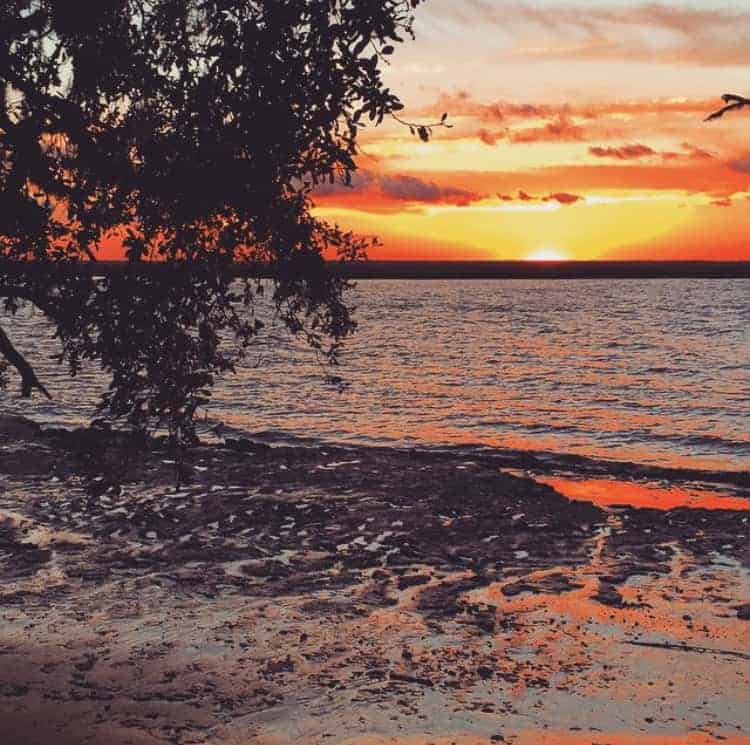 Camping Cocktail: The Classic Margarita
Our go-to camping cocktail, no matter the season (and actually the one I'm making tonight for our trip this weekend) is of course, the classic margarita (and of course, using my classic margarita recipe).
A margarita is an ideal camping cocktail (especially for backpacking) because of the minimal ingredients and the prep you can do at home: combine all of the ingredients into a flask and you're done.
When car camping, if we plan ahead enough I will mix the margaritas before we go, but if not, there is always room in the cooler for limes, tequila and Cointreau.
For one margarita, you need:
1½ ounces tequlia
1 ounce orange liquor (Cointreau)
1-2 ounces fresh squeezed lime juice
Combine all ingredients into a flask and enjoy.

Camping Cocktail: Moscow Mule
Another great camping cocktail variation of the margarita is a Moscow mule (but way more ideal for car camping than backpacking because of the cans of ginger beer).
We made these this spring while at Hunting Island State Park in South Carolina and then I read my book while sipping on it in a hammock and life was perfect.
For one Moscow mule, you need:
1 ounce vodka
1 ounce lime juice
1/2-1 cup ginger beer
lime wedge for garnish
ice
Pour vodka and lime juice into a cup, top with ice and ginger beer. Ideally, you also have a hammock to enjoy yours in.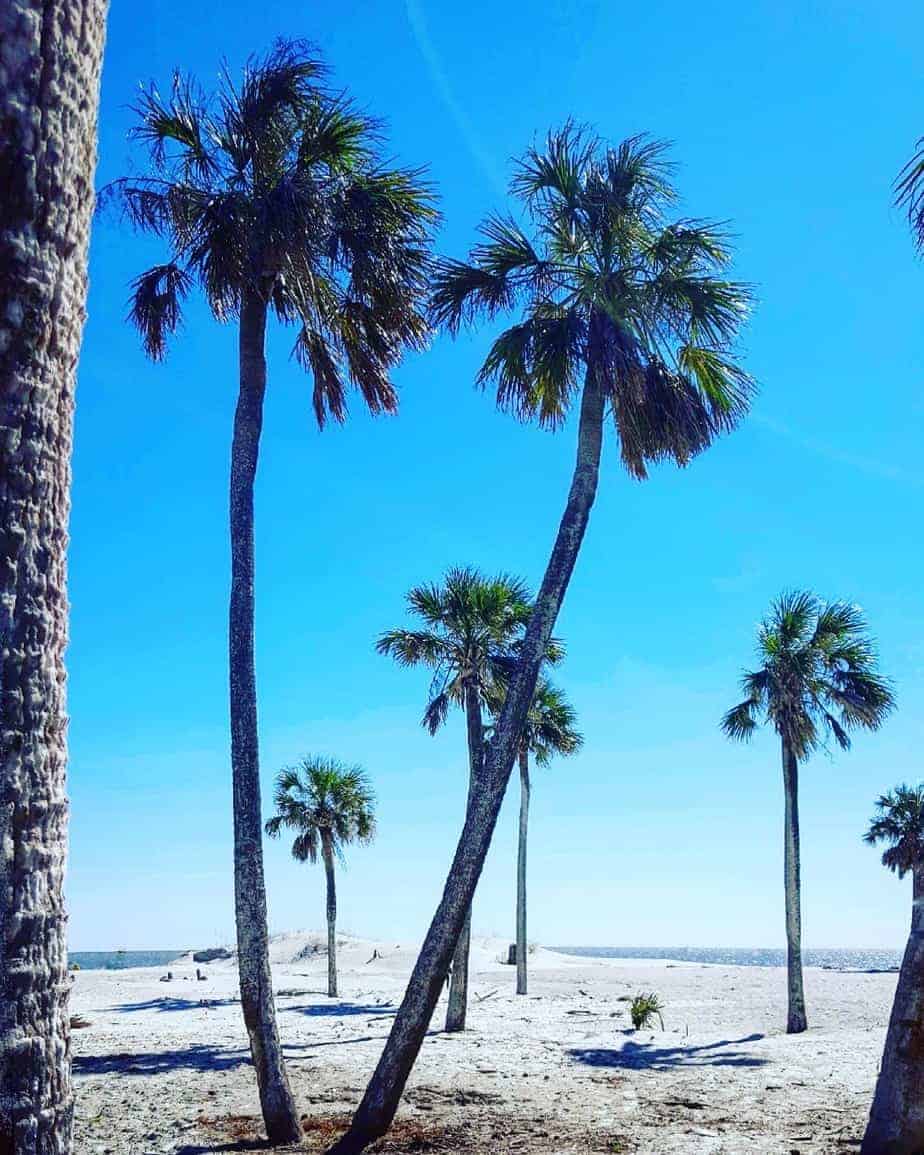 Camping Cocktail: Pina Colada
Pina coladas were on repeat for us last summer when we camped at Bahia Honda State Park in Florida.
This mayyy sound complicated, but hear me out. Forget your fancy resort, blender, slushie machine, pina colada production.
Instead, take the pina colada down to it's truest form: coconut milk, pineapple juice and rum.
Oh and ice.
So simple. So perfect for beach camping.
Get yourself to a beach and enjoy.
For one pina colada, you need:
1 part rum
1/2 part coconut milk or cream
1 1/2 parts pineapple juice
ice
Shake all ingredients together. (As an aside, the classic pina colada is Rachel Maddow's favorite cocktail. I heard that on a podcast while we were hiking Mt. Mitchell so it's totally related to camping cocktails and nature).
If you want to be festive and it's around the Fourth of July, these patriotic pina coladas are a spin on this simple sweet concoction.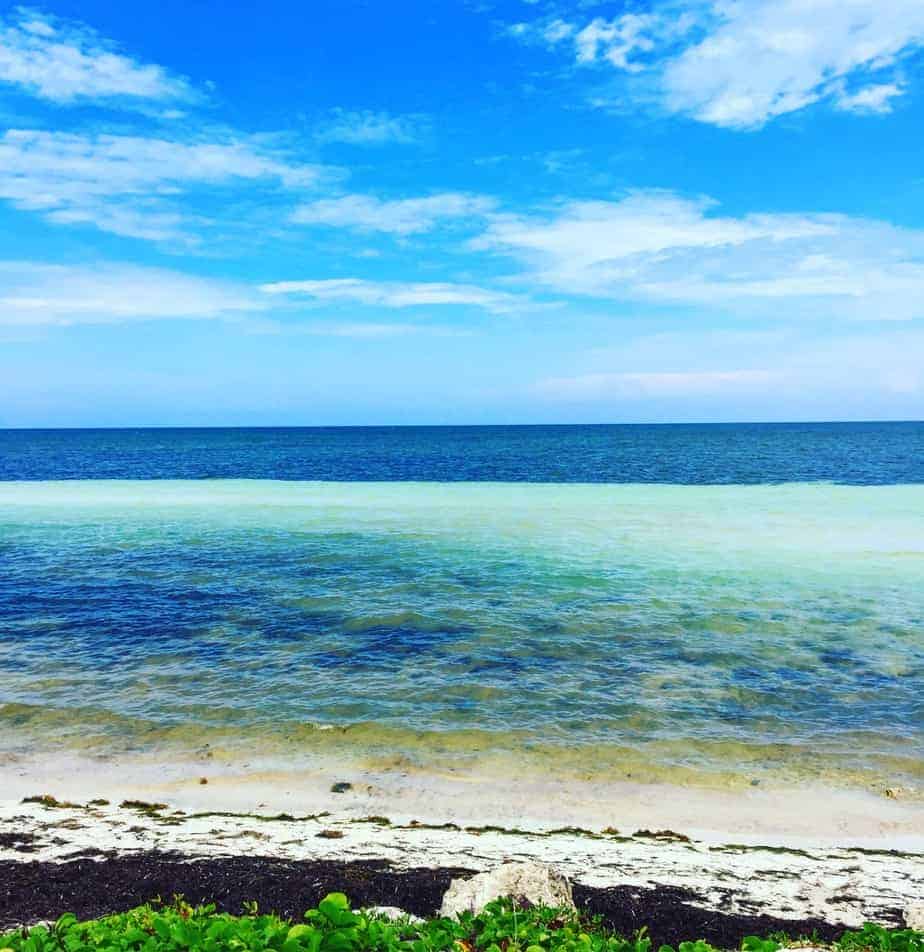 Camping Cocktail: Spiked Hot Apple Cider
Lastly, for fall and winter camping (or general campfire sitting needs), whiskey and apple cider is my jam.
No fancy name, no fancy recipe. Just one part whiskey, two parts apple cider.
We like to heat this up on the camping stove and enjoy it warm.
Super cozy.
After all, if I have to choose the wilderness over the Marriott, I at least want a cocktail.
PIN CAMPING COCKTAILS TO SAVE THEM FOR YOUR NEXT CAMPING TRIP!