A patriotic pina colada with grenadine and blue curaco is the perfect red, white and blue 4th of July cocktail recipe for your Independence Day celebration!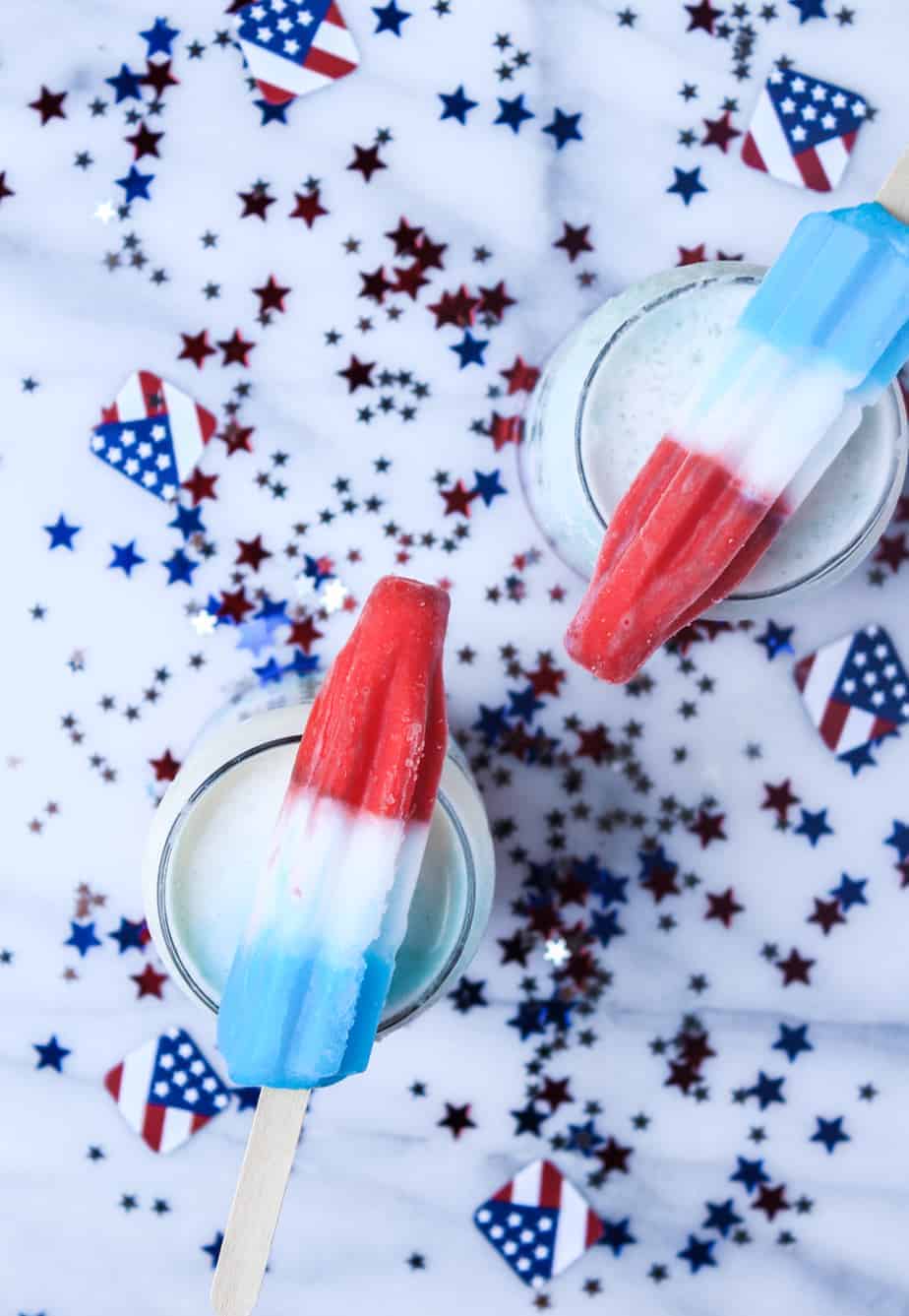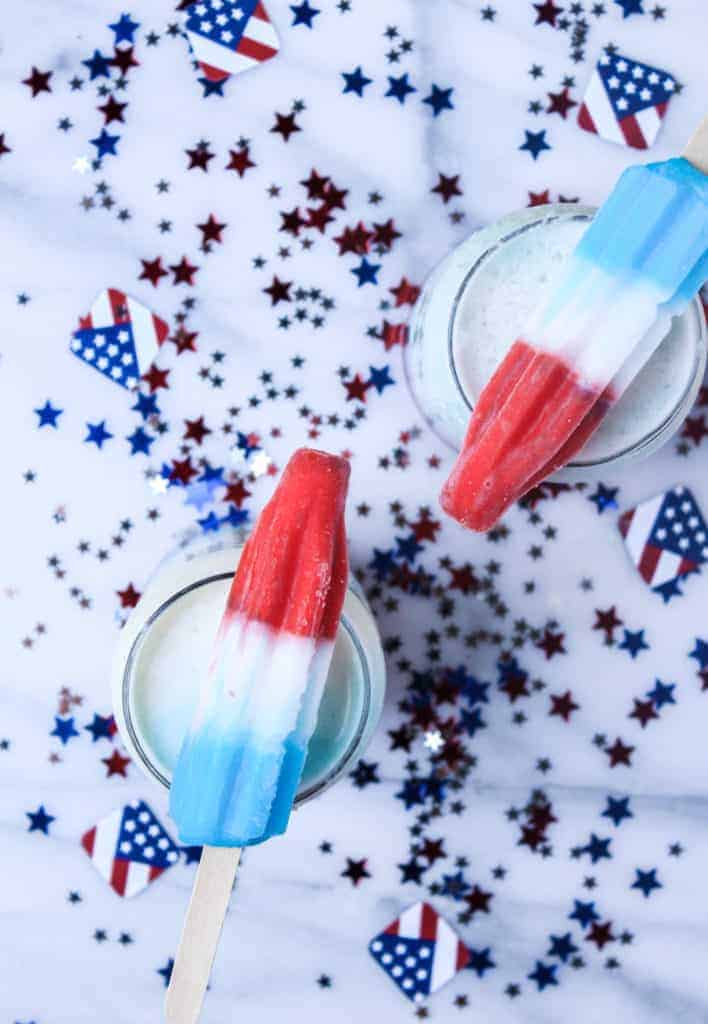 Today, we have an engagement story and a 4th of July cocktail recipe. I promise they are related. Sort of.
When I was taking the photos for this post, I was thinking about the story I'd share with this recipe.
We've already covered my love of air conditioning and my favorite summer drink recipes like Watermelon Frozen Rose, Blackberry Basil Gin Fizz, Corona Floats (the best Corona cocktail in my opinion) and Raspberry Gin Seltzer.
(My love for cocktails doesn't stop with summer though. When fall rolls around, Whiskey Apple Cider Cocktails are on repeat in our house…and during the holiday season you can always find me sipping on a Christmas White Russian).
So I was a little stumped.
I thought about this festive 4th of July cocktail recipe, and it took me back to five years ago, where AJ sweetly grabbed my hand and kissed it and told me he was just thinking about our plans for Fourth of July.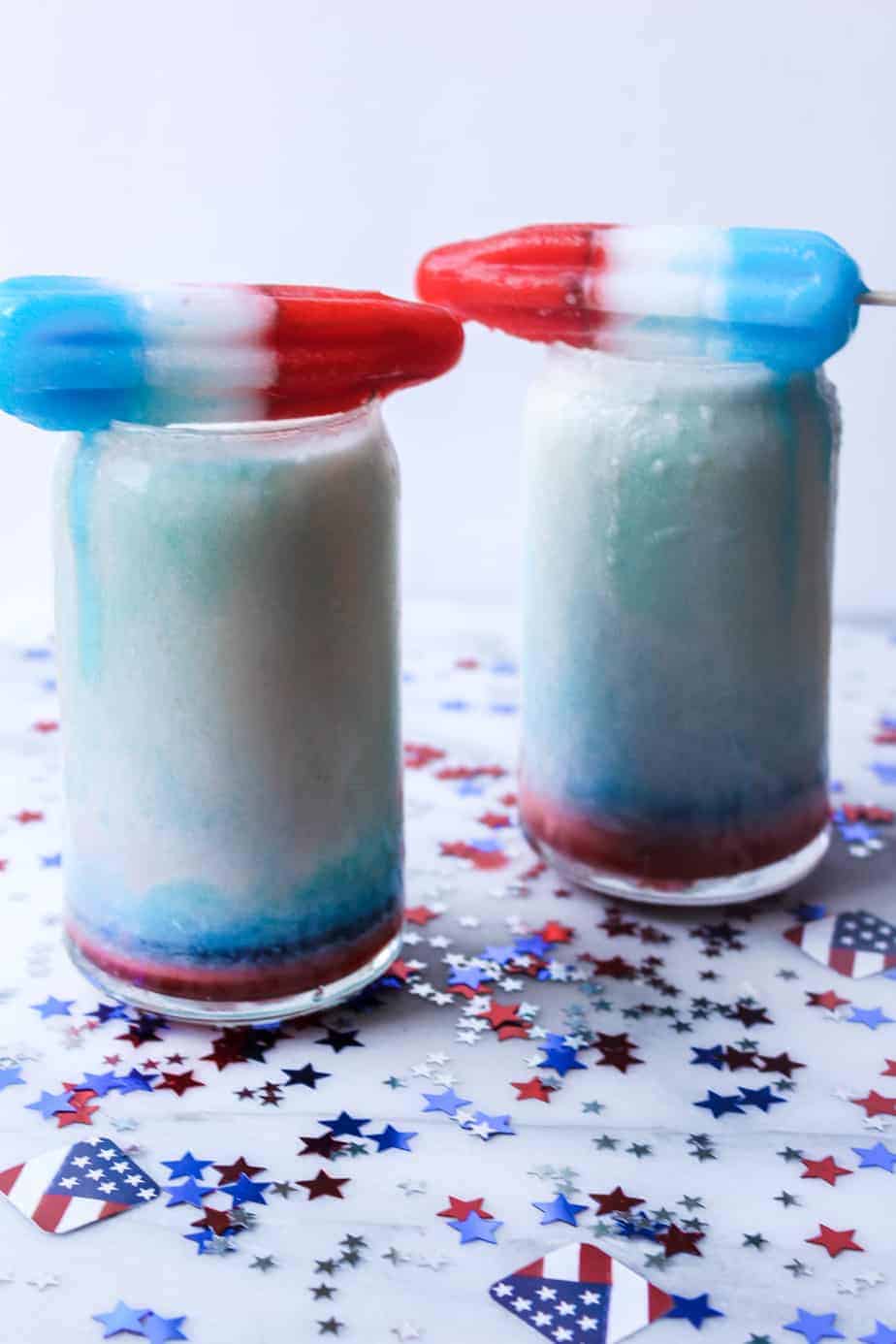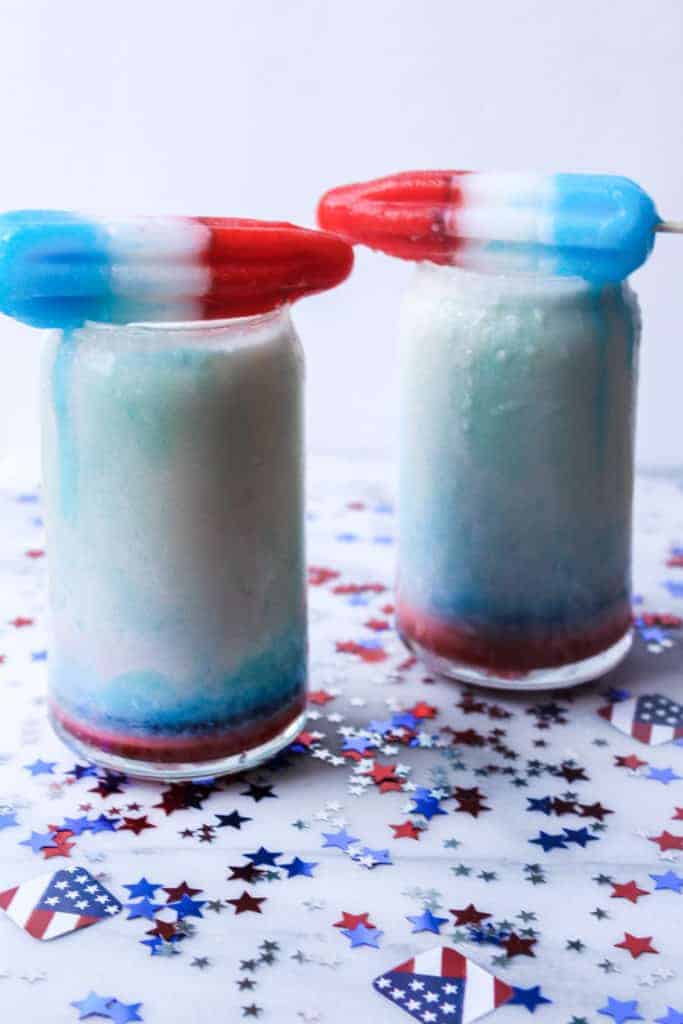 And then it hit me. I never shared our engagement story with you!
And since this weekend marked the day five years ago we got engaged, now is as good a time as ever to share it! (It took me a whole year to write about our Outer Banks wedding and our Charlotte wedding.)
So if you're into things like engagement stories, grab a cocktail (may I suggest this 4th of July cocktail I'm calling a Patriotic Pina Colada?) and read on.
And if you're just here for the pina colada, or some 4th of July mixed drink making tips, scroll to the bottom for the recipe.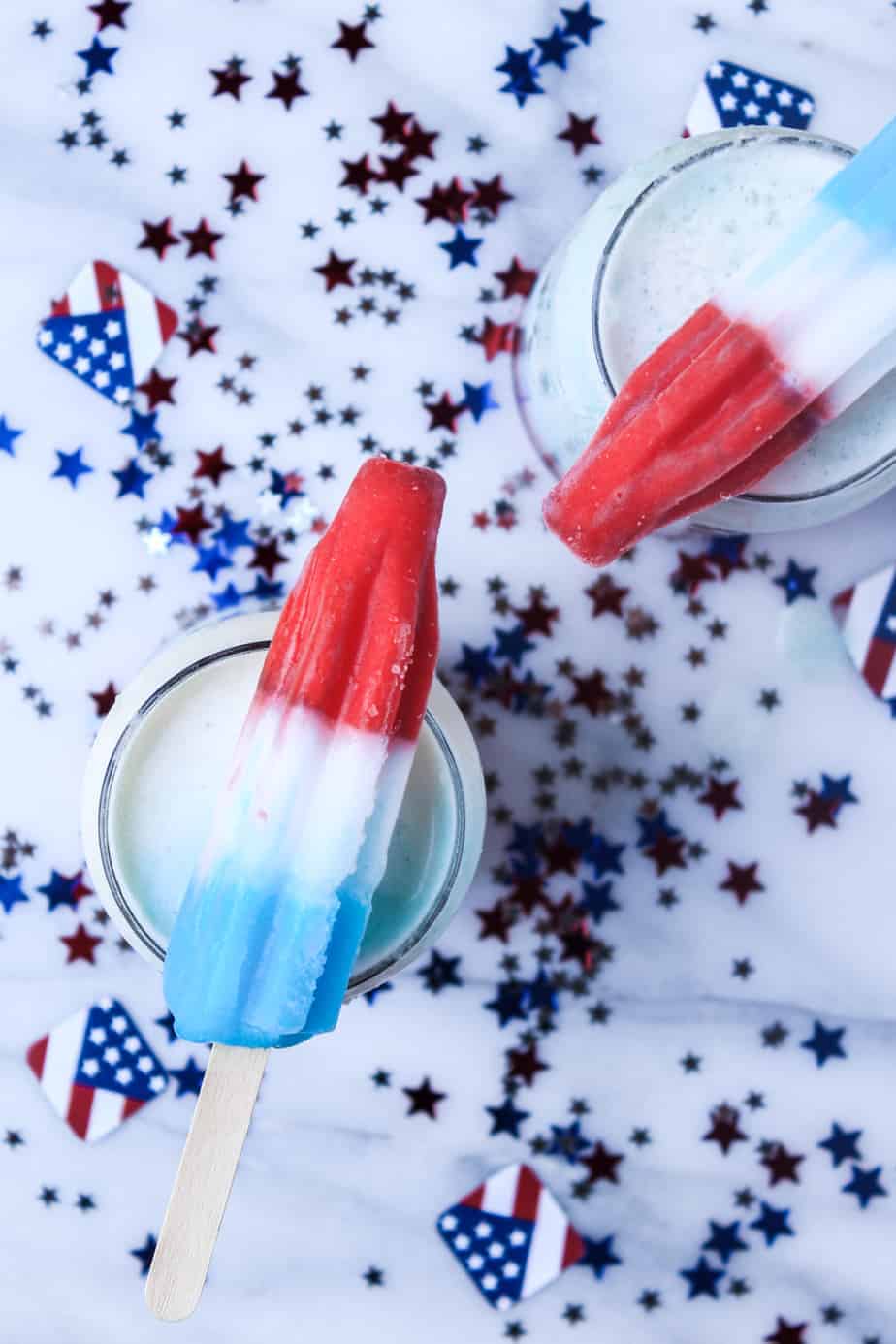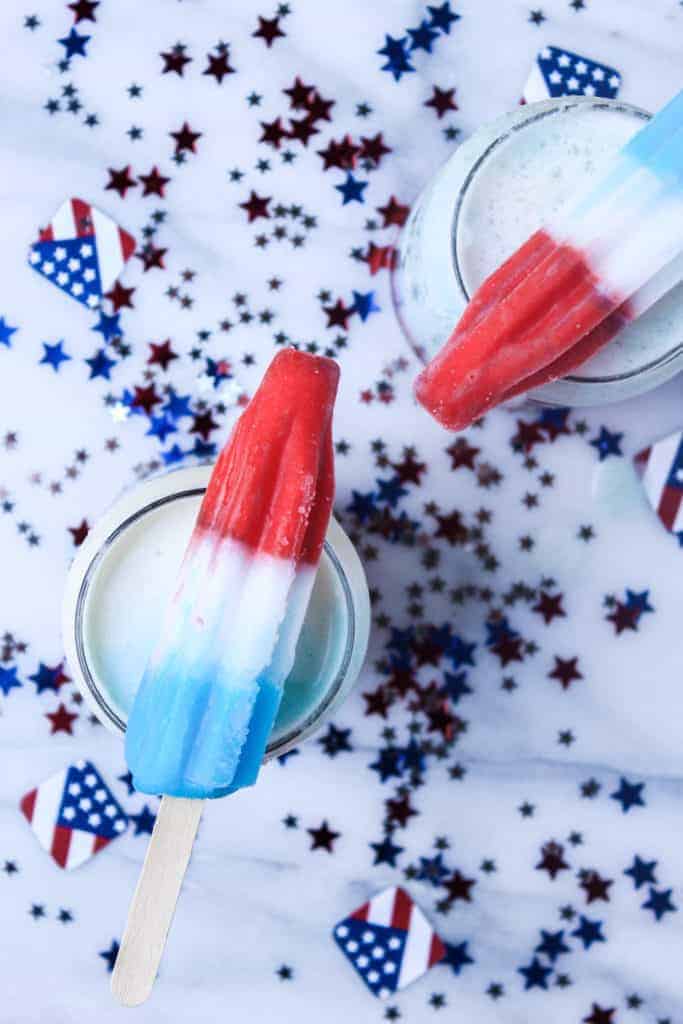 The lead up to our June 2015 engagement was several month in the making, all of which I was blissfully unaware.
We went on a trip to Cumberland Island in March of that year (ps: speaking of camping I love these camping cocktail ideas), and something like three days before we left AJ went to a jewelry store to investigate buying a ring for that trip and was met with something like "Sir, you need to order it well in advance."
The next few months involved him shopping and looking and consulting and eventually ordering and a weird exchange of voicemails between AJ and my dad about when the proper time to leave a voicemail is, the details to leave in a voicemail, and if it was an emergency.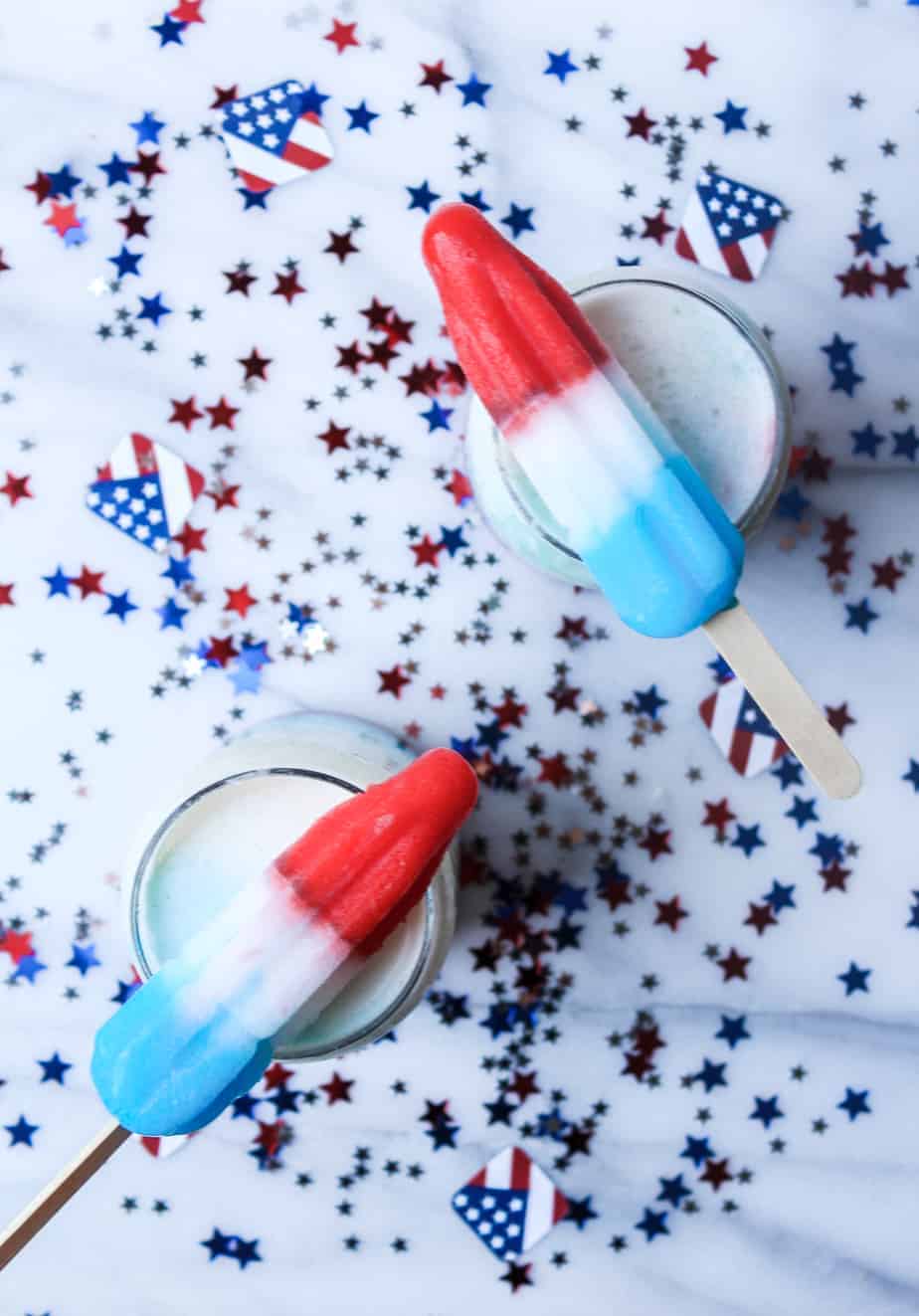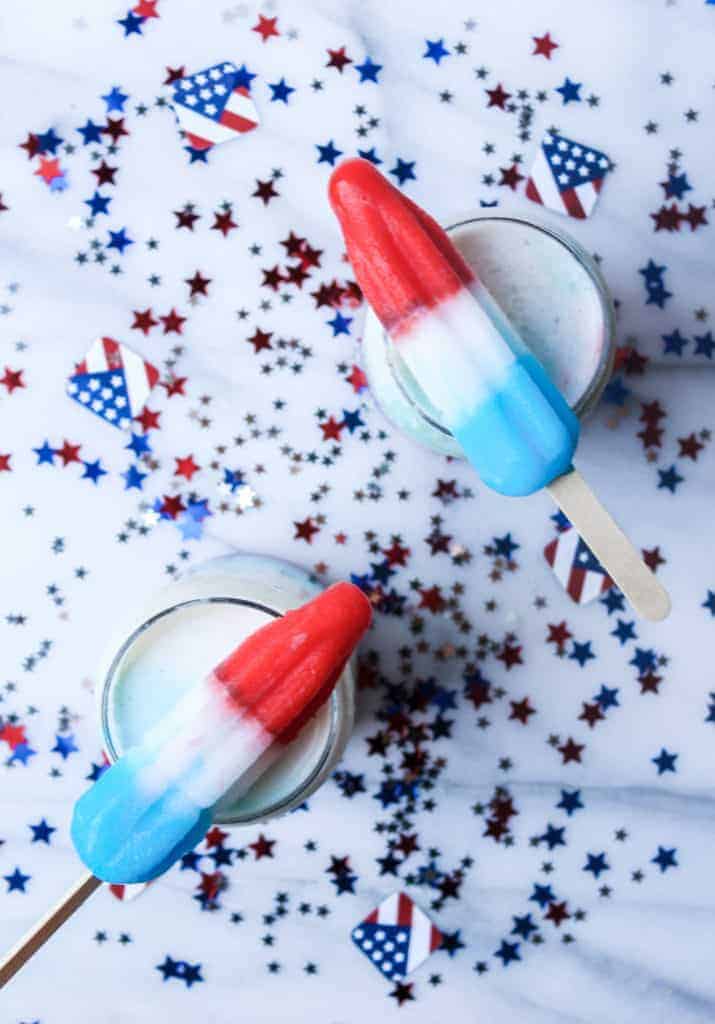 We went to a friend's wedding in Wisconsin in early May in which I was still unaware and drunk AJ danced slow danced with my best friend and told her he had bought a ring and they both started weirdly crying and not letting me dance with them.
Towards the end of May, AJ suggested we head to the mountains for the day right before his birthday, then a few days later, changed his mind and suggested a weekend away in June.
(I later learned that he was hoping to do it in May before we went home for Memorial Day weekend to see his family but the ring wasn't in yet).
We went to Michigan for Memorial Day and his grandma hugged us a lot and cried when she left after dinner and AJ yelled at his mom to keep grandma quiet because she was talking on speakerphone. Don't worry, Grandma didn't blow it.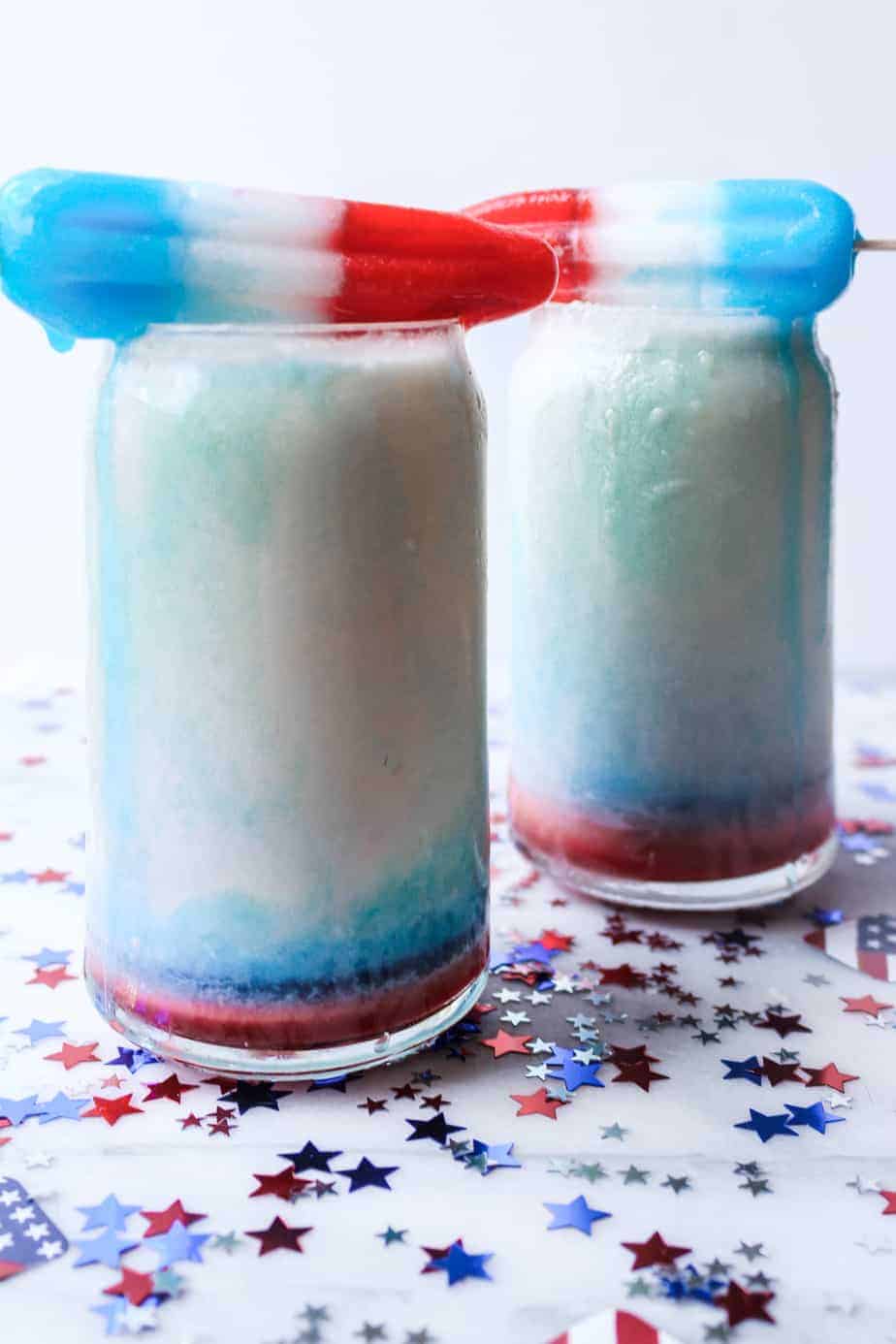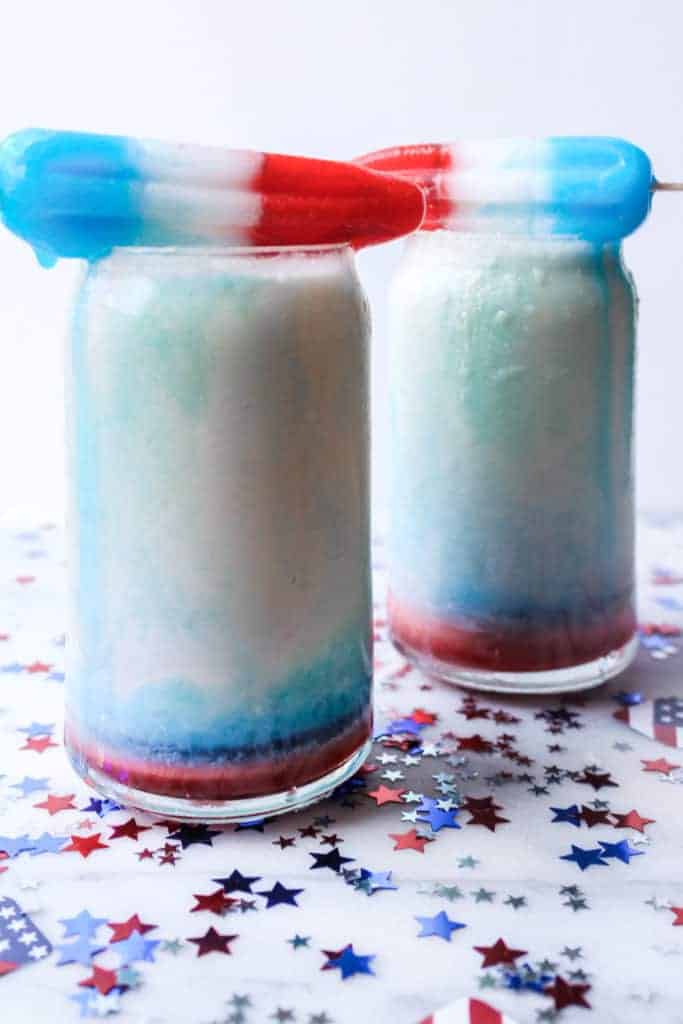 We booked an AirBNB near Boone in June and planned a day hike at Grandfather Mountain. (Our trip to Boone is one of the reasons we decided on a honeymoon in Asheville. We went back to Boone for our first anniversary.)
It actually turned out perfectly because it was something insane like 105 degrees in Charlotte and in the mid-70s in the mountains.
The night before we left, I suggested that we just pack everything in the same suitcase because we were only going away for a night, and AJ told me that was a stupid idea.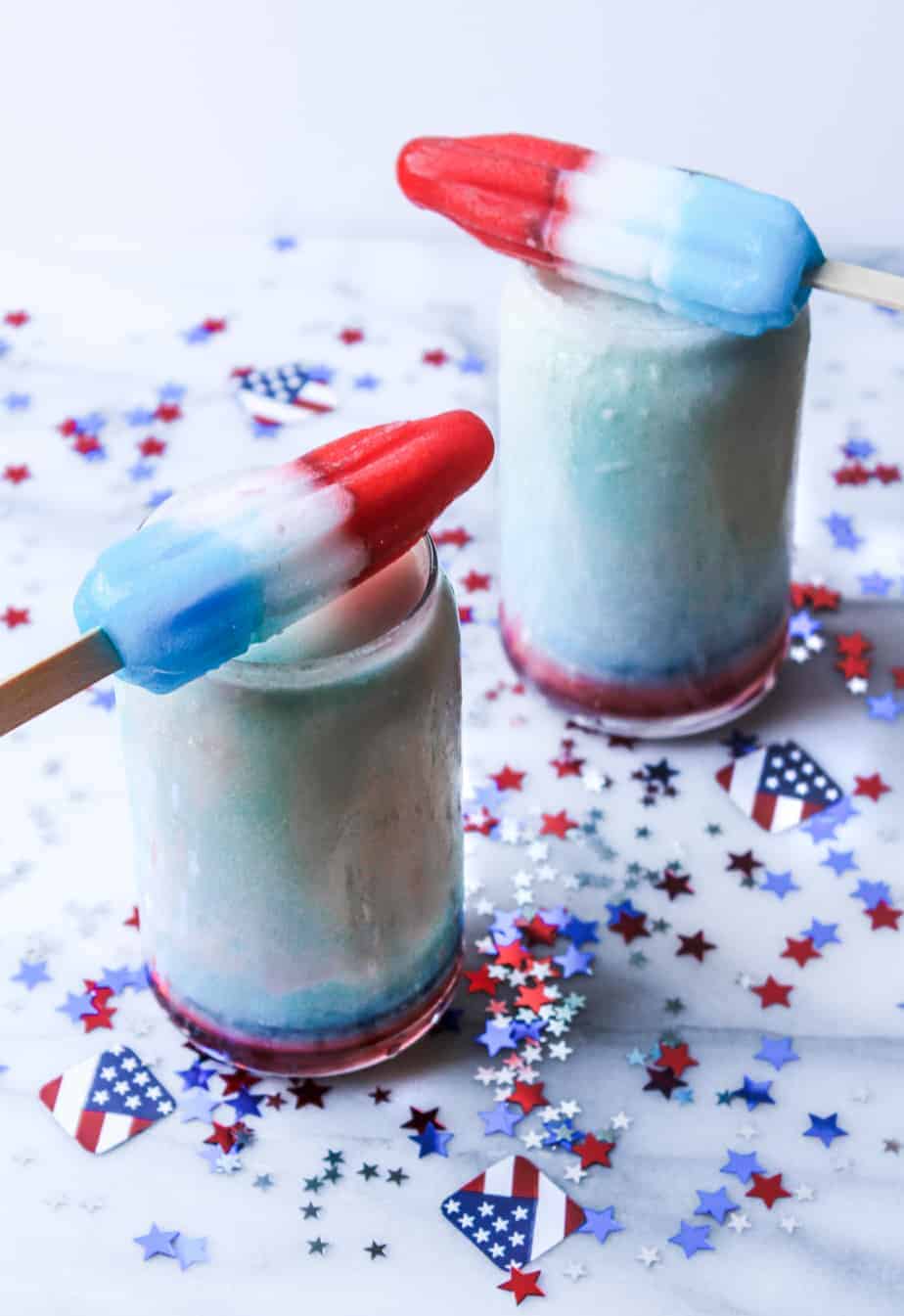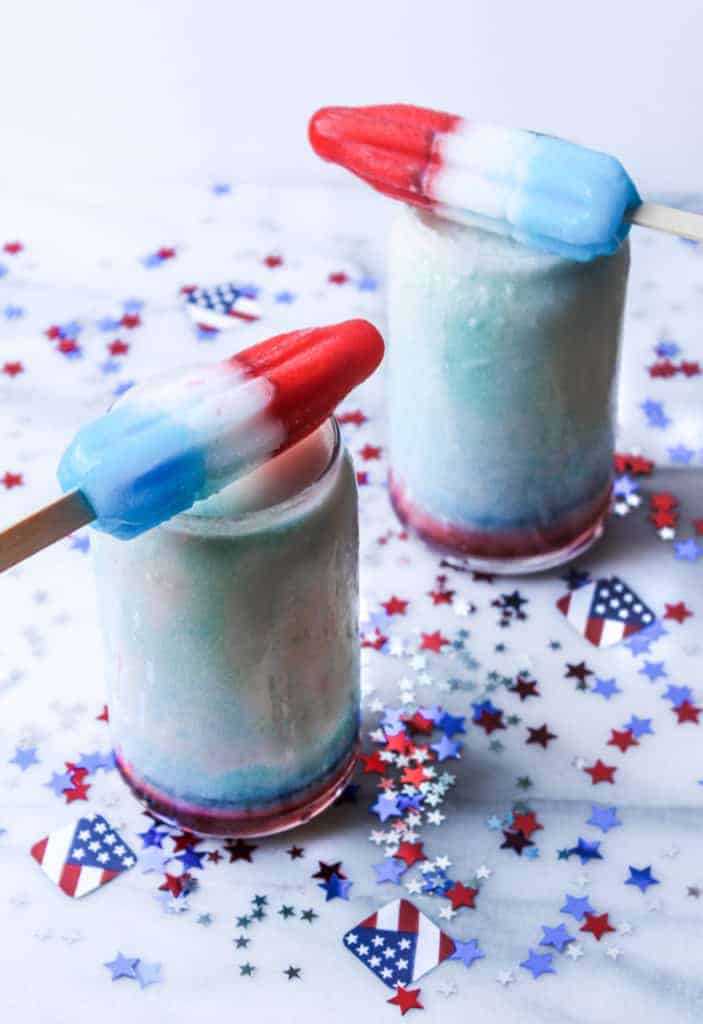 We drove to the mountains on Saturday morning and hiked the three miles up Grandfather Mountain.
At the top, we were met with thunderstorms rolling in rather than panoramic views, so AJ kept the ring in the backpack and pulled out some snacks instead.
(I learned later on Grandfather Mountain's pinnacle was the original proposal spot, but "there were too many people around.")
We started our descent with a downpour.
As I scrambled to put on my rain jacket and asked AJ if he wanted his, he refused, claiming he was "wet enough already." (Turns out, the ring box was wrapped up in his jacket).
I stayed pretty dry and AJ got soaked.
On our way down, we crossed a pretty stream, with the sunlight shining through the trees.
Another possible proposal point, but AJ couldn't get the ring out of the backpack without me wondering why he wasn't offering me any snacks.
Once we got back to the car, we went for lunch and beers at The Pedalin' Pig before heading to our cabin.
On the way to the cabin, I made AJ stop and pick up a Gatorade and some Advil (I somehow got an awful headache) and then made him pull over again so I could throw up.
Things were going really well.
We got to the house, and I beelined for the shower and then bed for a nap.
He asked me a few times, "Do you really need a nap now?" and I pulled the cover over my head and said yes.
I snoozed for a while while I think he paced a lot downstairs.
I woke up from my nap feeling refreshed and not headachey (a technical term) so I threw some sweats on to hang out before dinner (my favorite Lawrence University Swimming ones, so you can imagine since I bought them almost 10 years ago what great shape they are in).
I had made us a reservation at The Gamekeeper for later that evening, because I heard the food was good and thought that AJ would like the unique selection of proteins.
When I called to make it, they asked if it was a special occasion and I said no, because again, unaware. (AJ couldn't call and tell them because I would have thought it was weird he was making the reservation…I always make the reservations).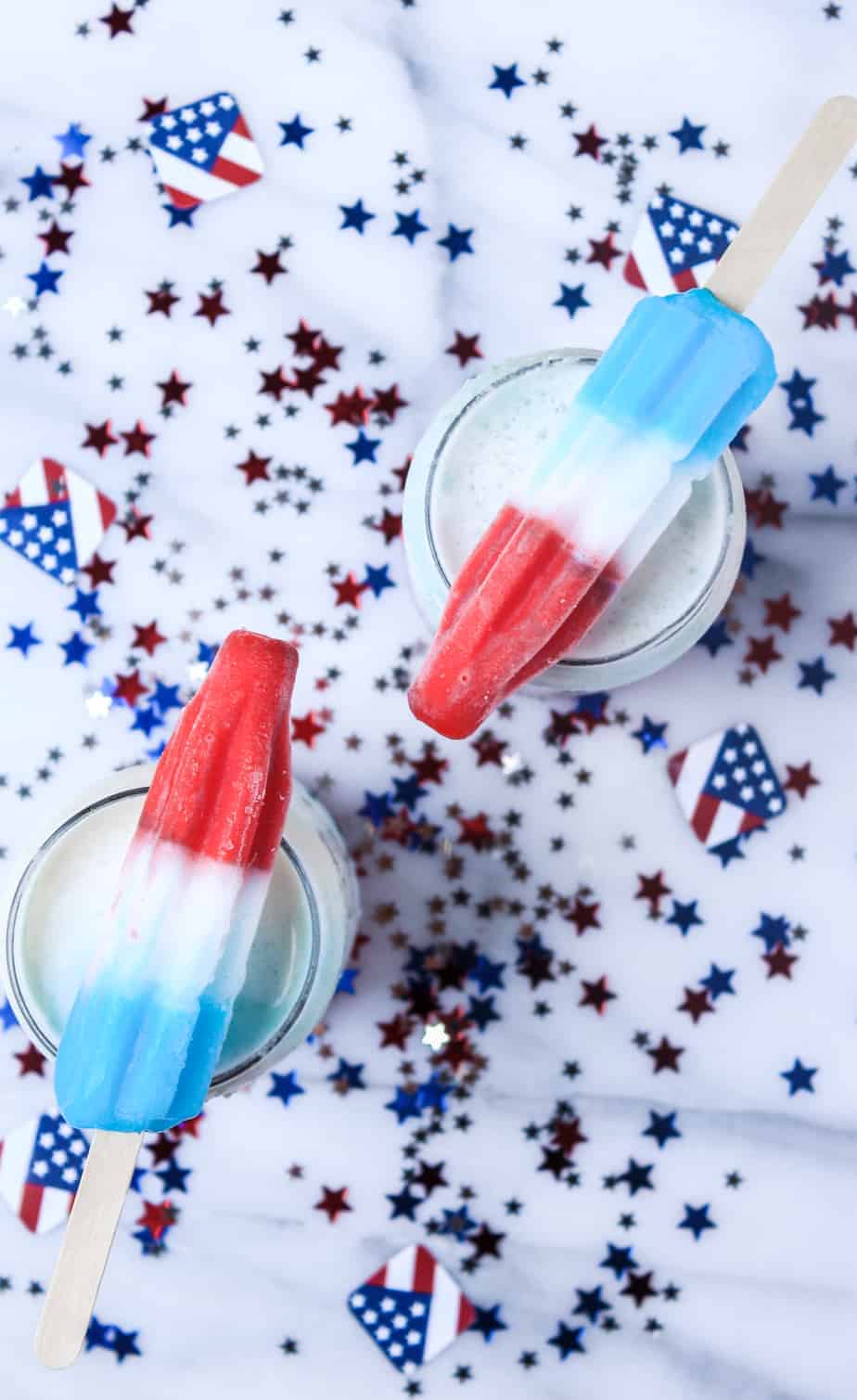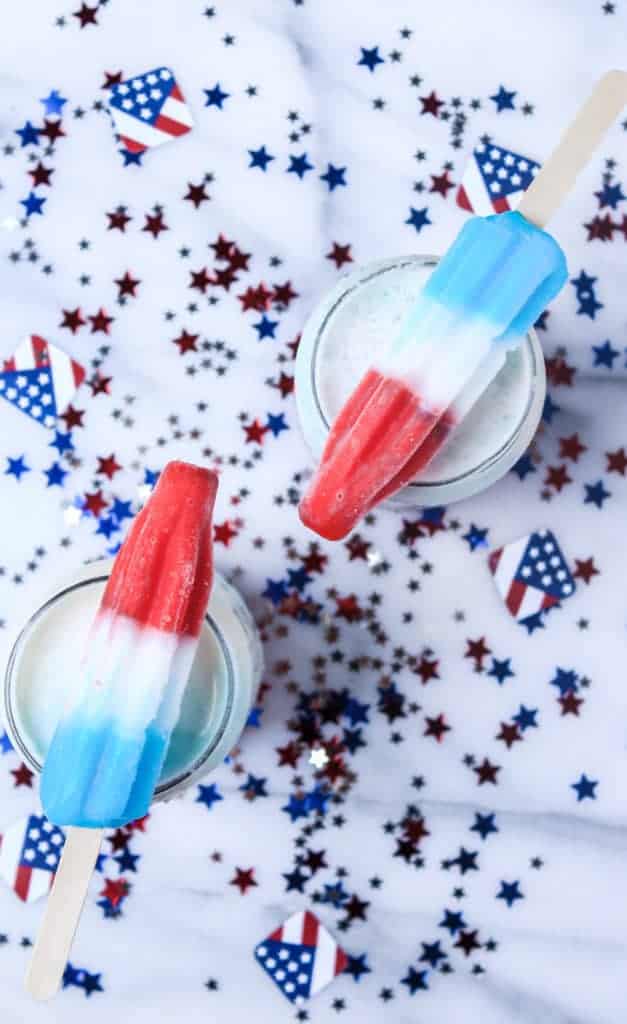 We opened some beers and sat on the porch for a minute, then we walked down to what had been described in the rental as a "mountain pond" that turned out to be more like a farm drainage ditch.
AJ spent a long time asking me "what I thought of this pond" and I spent a lot of time responding, "it's a fine pond."
We went back to the porch for more rocking chair sitting and the neighbor's dog Bo came to say hello.
At some point AJ got quiet and grabbed my hand and started kissing it (not a thing he does) and I asked him what he was doing.
He said he was thinking about our plans for Fourth of July the next weekend (see there's the connection to this 4th of July cocktail recipe). He was taking our holiday weekend plans very seriously.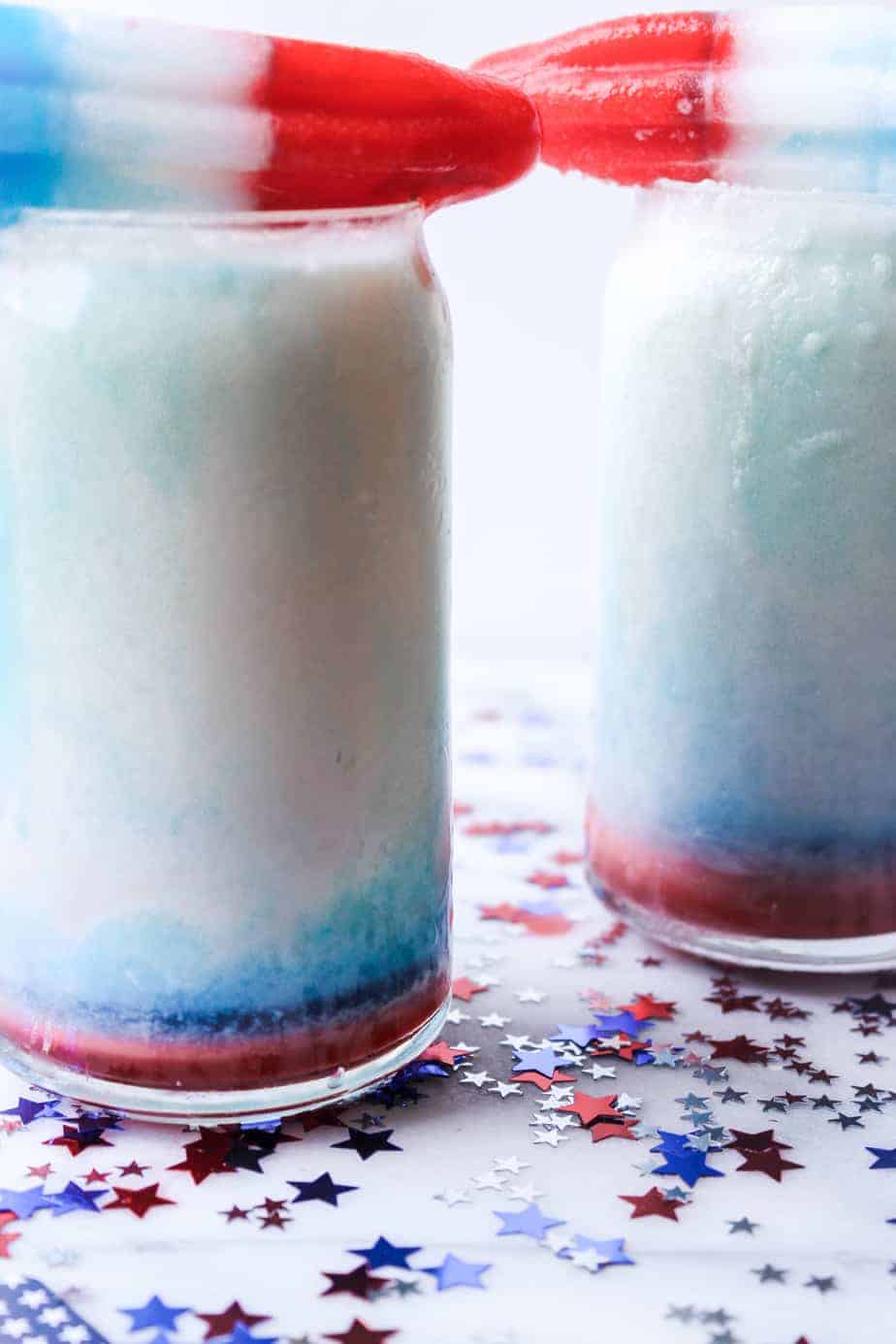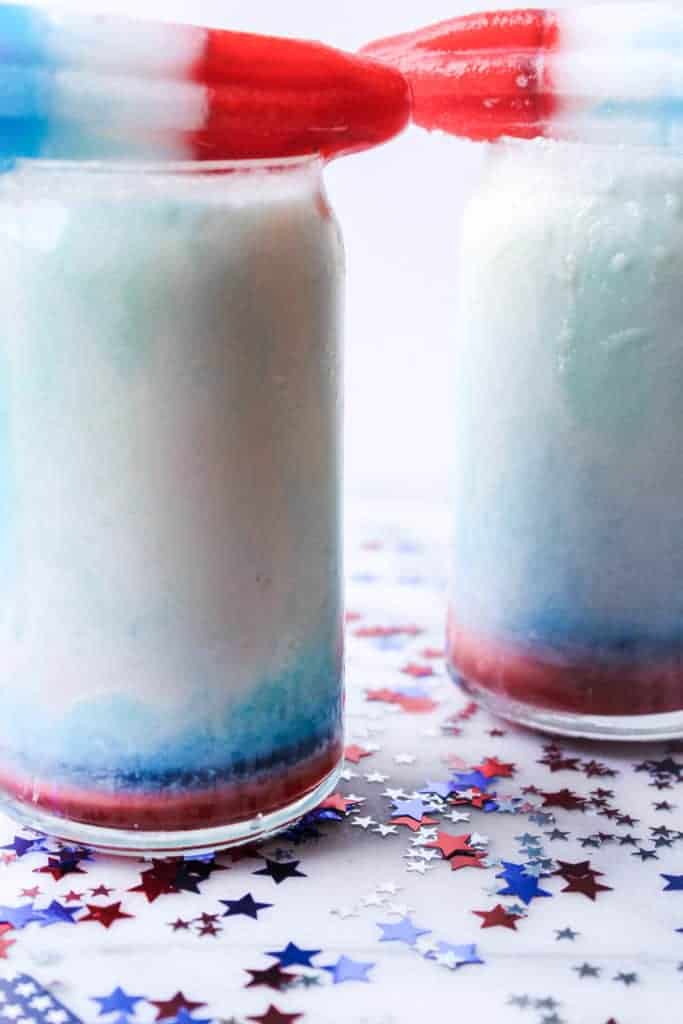 Eventually he stood up and asked me if I'd like to get married.
I said yes, we've talked about this, and he asked if he really had to get on one knee.
Not really catching what he was throwing, I didn't say anything, and he started going down to both knees, then bumped his knees, then shoved a ring at my chest.
I exclaimed, "Is that a Ring Pop?!"
And there we stood, in our sweatpants in the mountains, engaged.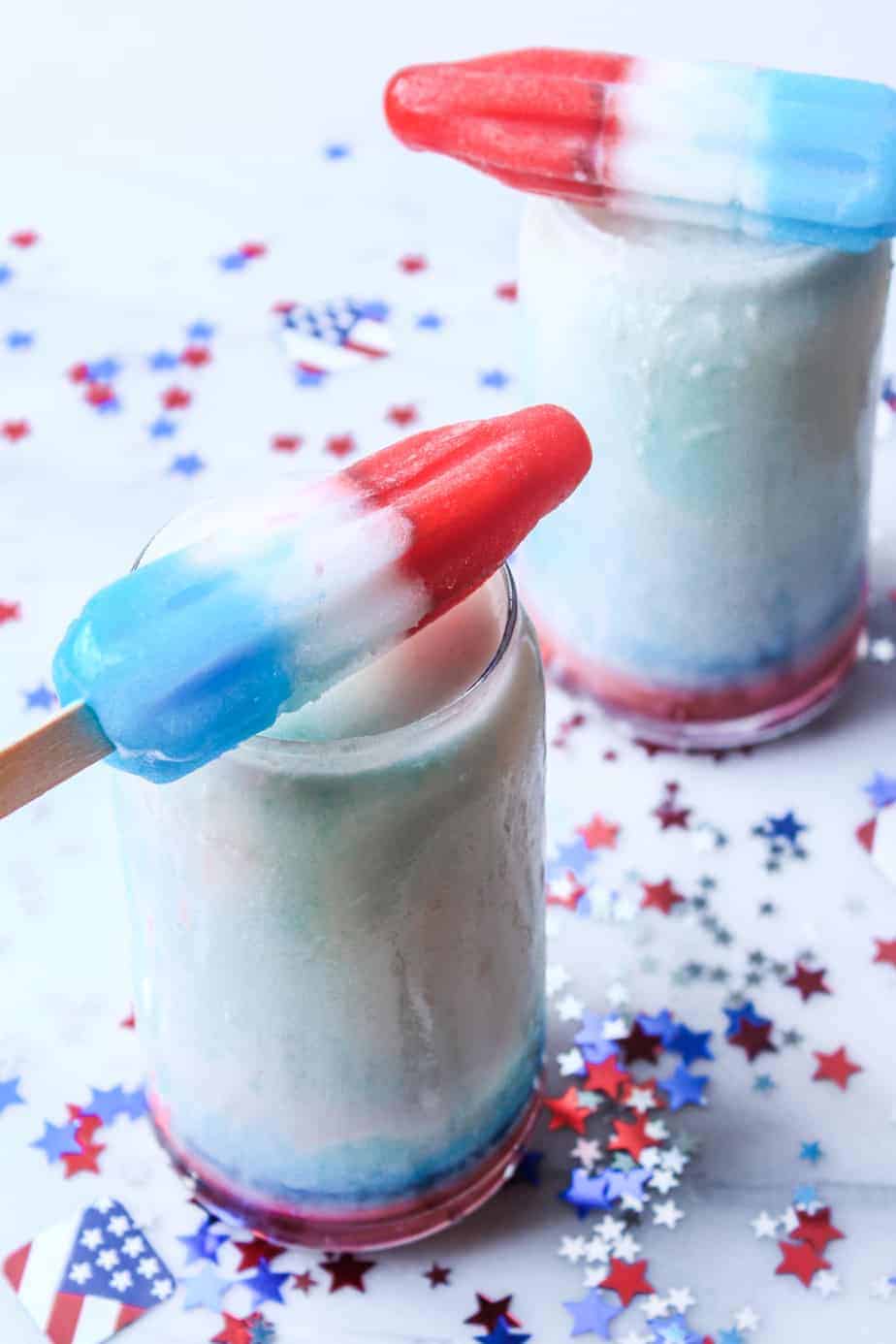 We called our parents and sisters to tell them the news, and were met with a lot of cheers, tears and congratulations from everyone, except my dad, who tried to act surprised and when I told him AJ told me they had talked, he said, "Ok great, I'm happy for you guys but here's your mom, Max Scherzer is pitching a no hitter" and passed the phone off.
Max Scherzer did pitch a no hitter that day so I'm glad my dad got to see it.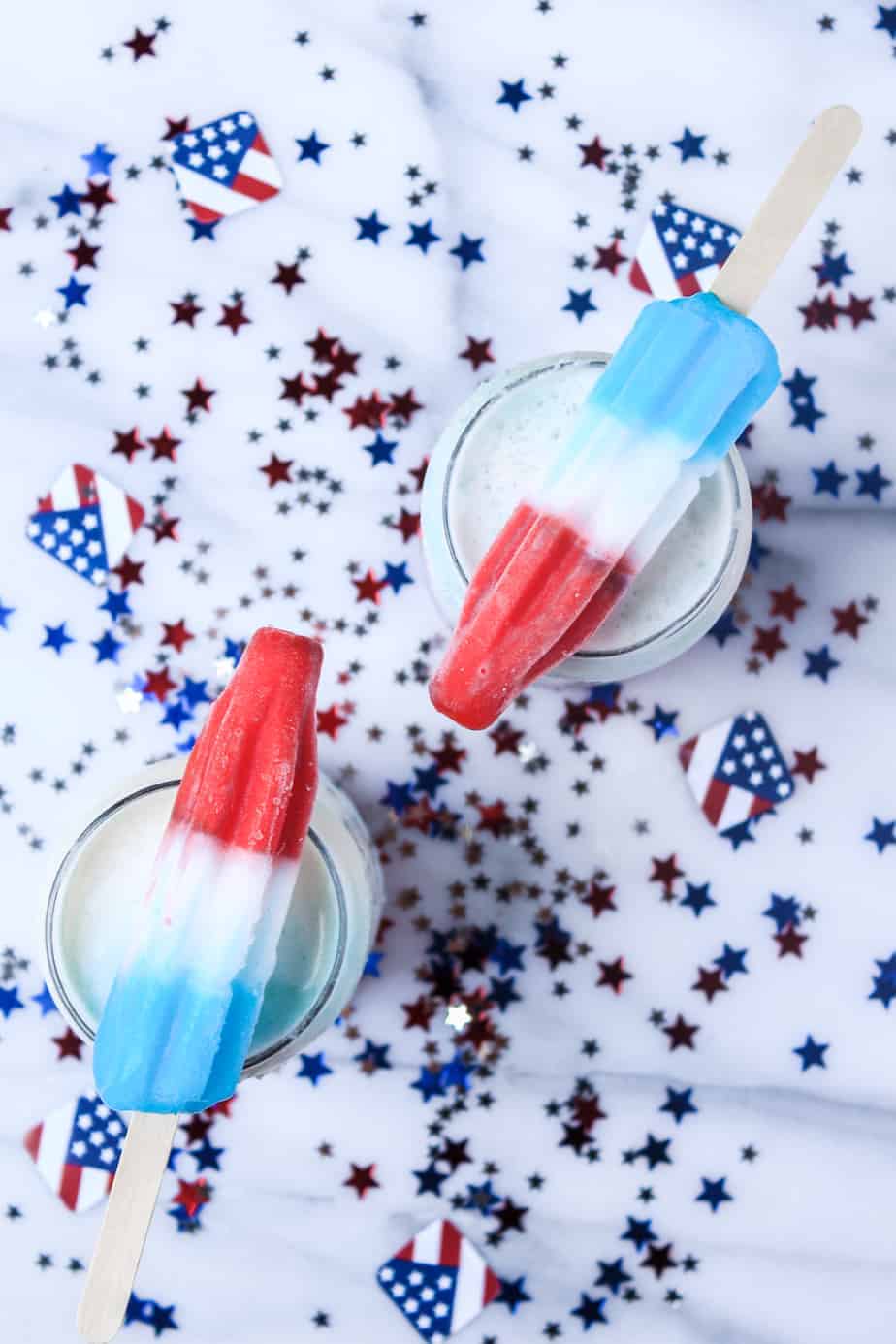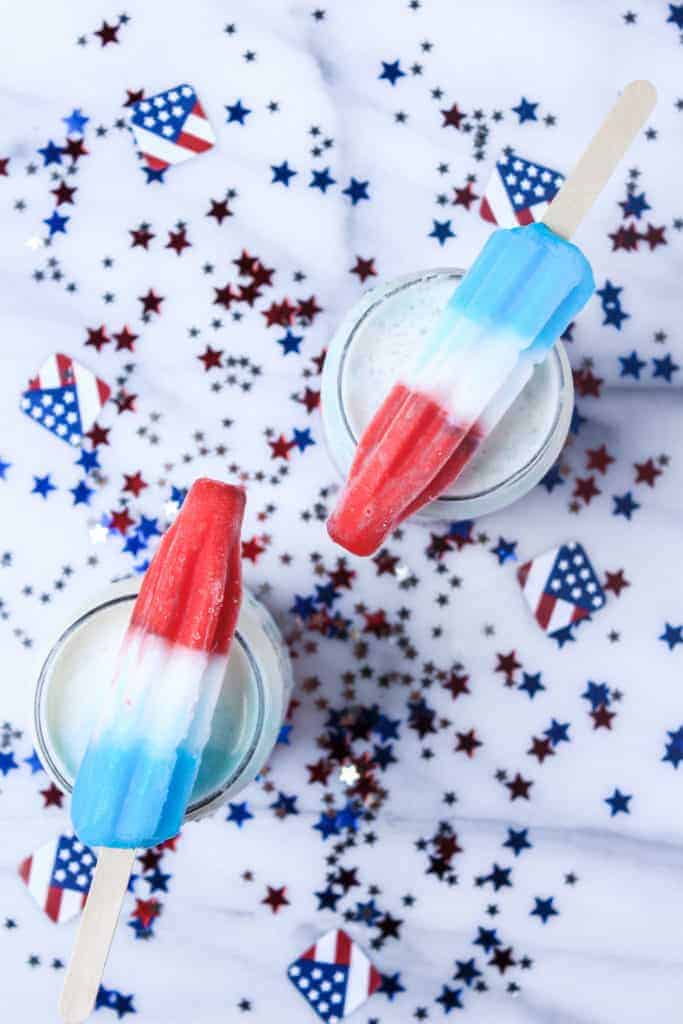 We held off on telling our friends and the big social media announcement until the next day, so we could soak up some time just the two of us.
The Gamekeeper laughed at us when we gave them the explanation about why we hadn't told them it was a special occasion, upgraded our table, and gave us a really special and memorable evening of great food and service (so much so, we went there to celebrate our first anniversary last fall).
We hiked Linville Falls the next day, and stopped for pizza and beer in Morganton at Fonta Flora on our way home.
Now when Fourth of July rolls around, I always think about quiet, nervous, not planning ahead AJ being so serious about our holiday plans.
So if you're headed to a cookout, hosting a party, taking in the fireworks, or holding your boyfriend's nervous hand, however you're going to celebrate Independence Day, this festive and fun Fourth of July cocktail drink recipe definitely needs to make an appearance!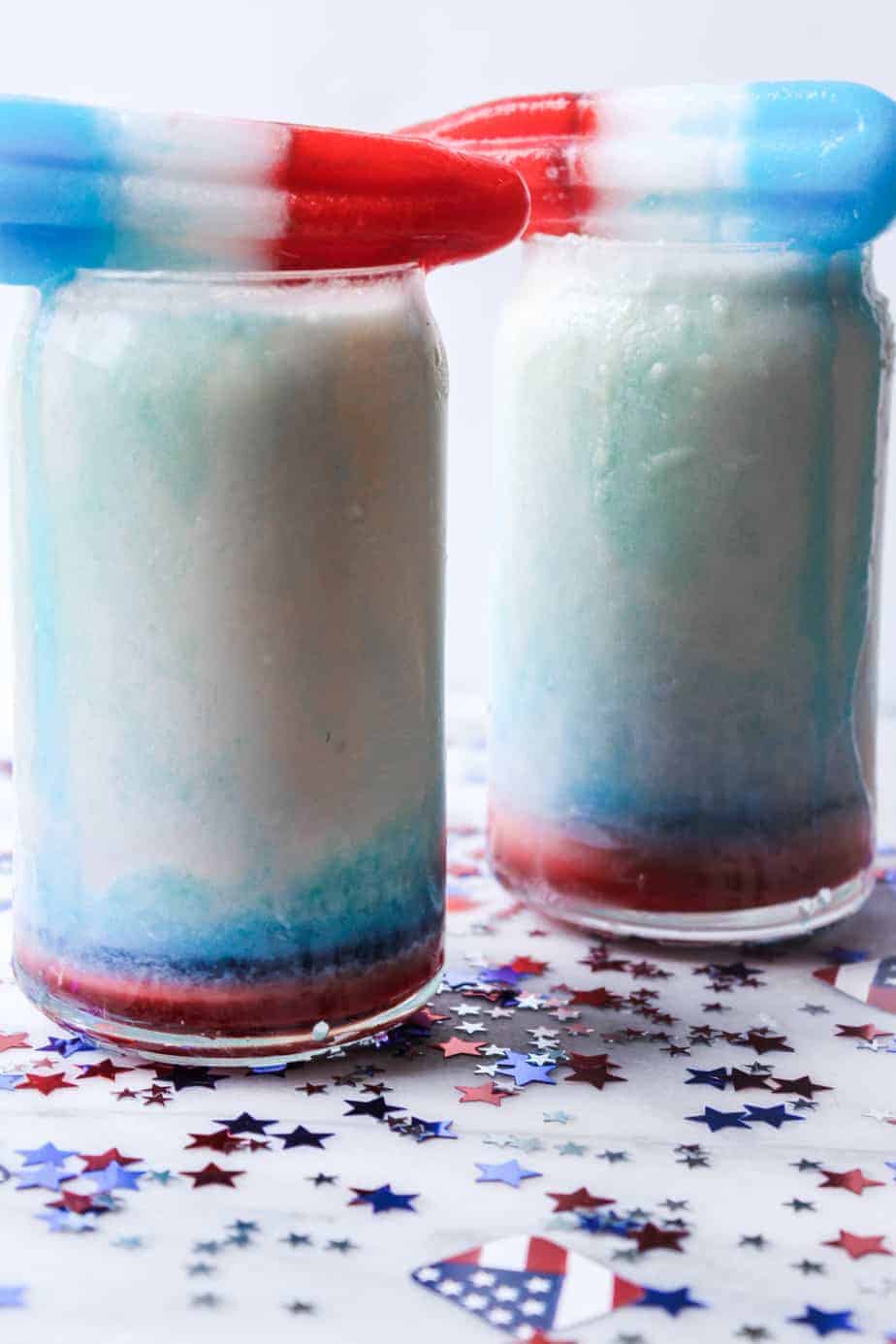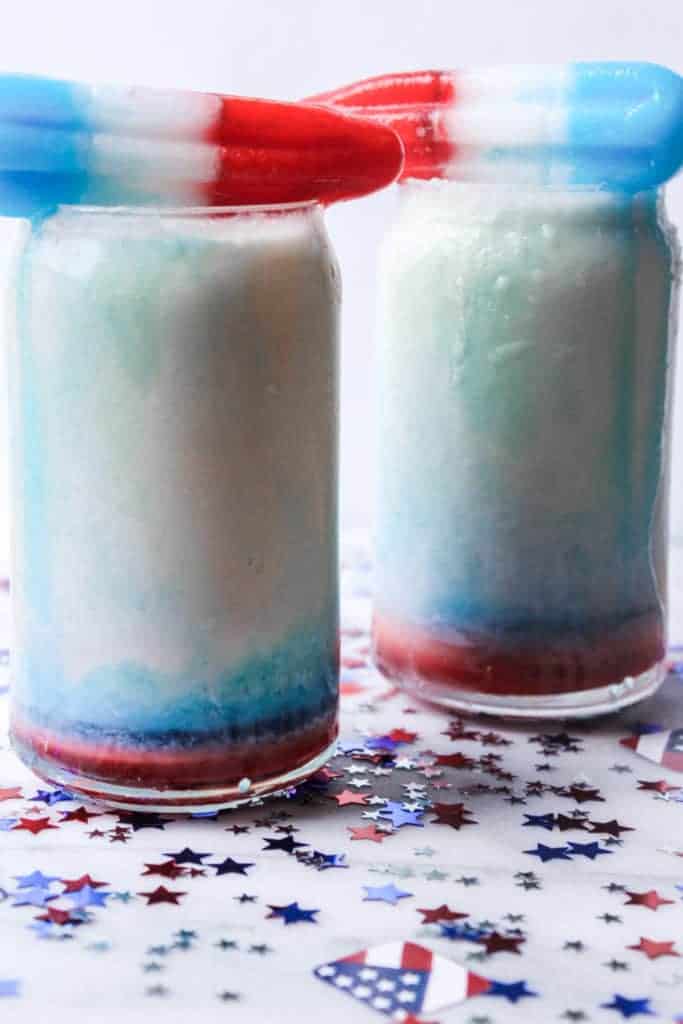 How do you make the 4th of July cocktail red, white and blue?
For this recipe, I decided to start with a base recipe for one of my favorite summer drinks, a pina colada.
I always equate pina coladas with tropical vacations, making them so perfect for summer's hot temperatures. An added bonus, pina coladas are easy to make at home and the coconut milk makes them white, so they are a good starting point for a patriotic color palate.
The red in this red, white and blue drink recipe comes from a splash of grenadine, and the blue comes from a splash of blue curaco.
You want to slowly pour these into your glasses so you can get a slightly layered effect in your cocktail. If you aren't meticulous, you're going to end up with purple instead of red, white and blue. It still tastes delicious!
I thought the firecracker popsicles could add a fun touch or garnish, because they were something we always enjoyed around 4th of July as kids. You can let them slowly melt into your drink and they will add some color too!
How do you make a pina colada at home without mix?
Pina coladas are one of my favorite flavor combinations: the taste of pineapple and coconut instantly transports me to the tropics!
To make a pina colada at home without mix, you combine one can of coconut milk, one can of coconut cream, frozen pineapple and pineapple juice. Pour everything into a blender and add ice to thicken it all up. It's so tasty and a little bit healthier for you than pre-made mix.