This shop has been compensated by Collective Bias, Inc. and its advertiser. All opinions are mine alone. #ShareTheHoliday #CollectiveBias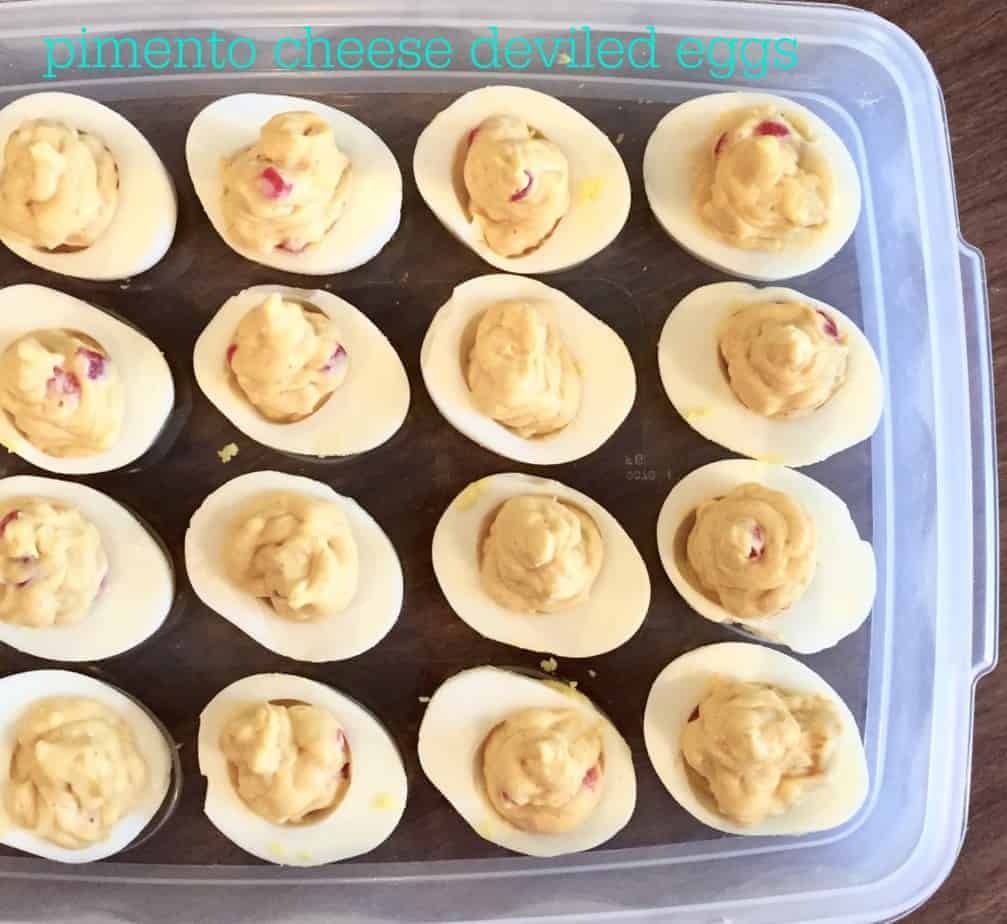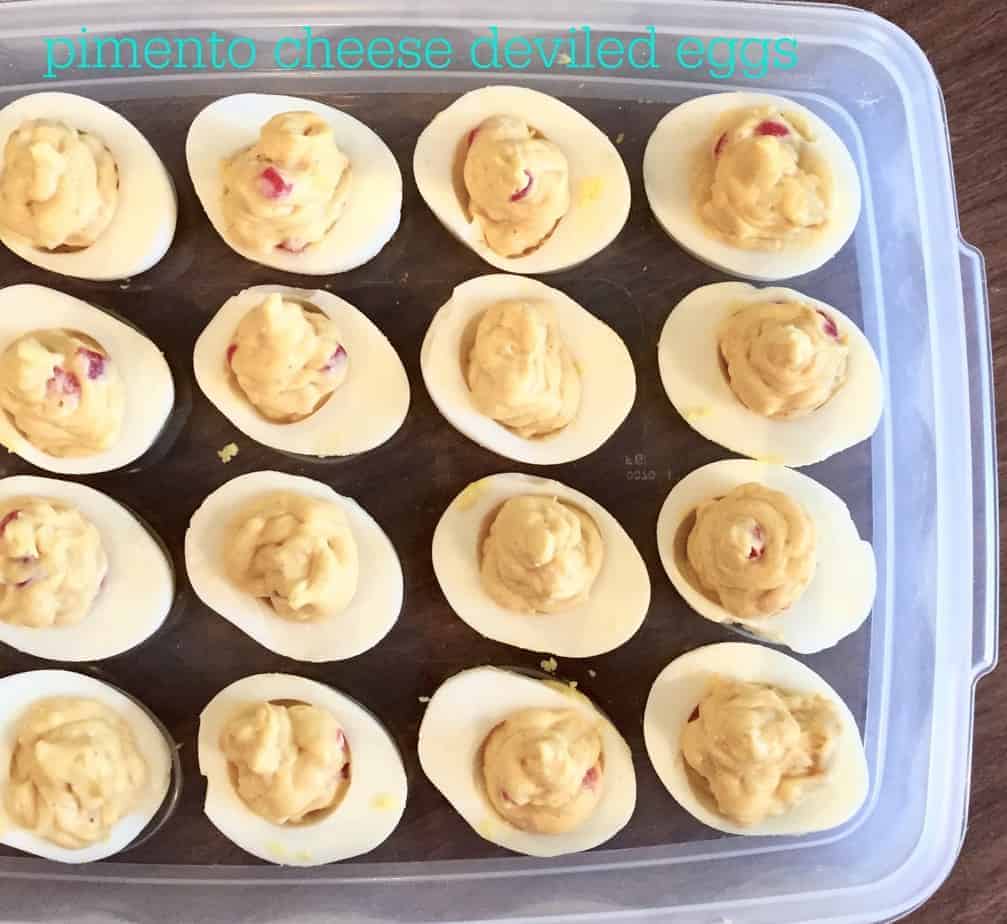 Last week, I celebrated the holiday season with my Charlotte family. My office's annual holiday party is one of the highlights of my social calendar every December; it's an evening I get to spend celebrating the season and having fun with the people who have made Charlotte feel like home.
The spirit of our annual extravaganza is to come together as an office and celebrate the reason for season, our community, and our hard work together. This year we decided to tackle the task of hosting the annual holiday party ourselves. Rather than spending money on a venue (especially around this time of year when they can be mindblowingly expensive), bringing in a DJ, and outsourcing the catering (hors d'oeuvres and desserts for up to 100 people adds up quickly), we decided to put a special, personal touch on the party this year. Our friend and coworker hosted the party at his home, which we decked out in Christmas lights, luminaries, and other holiday details.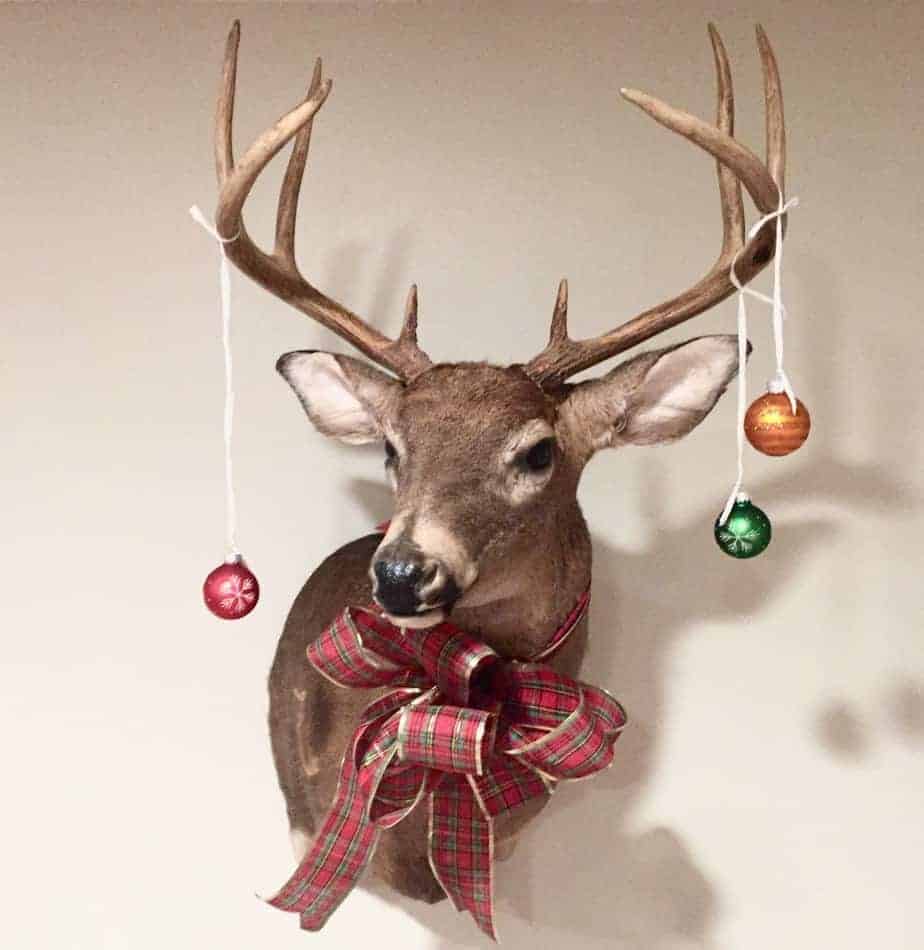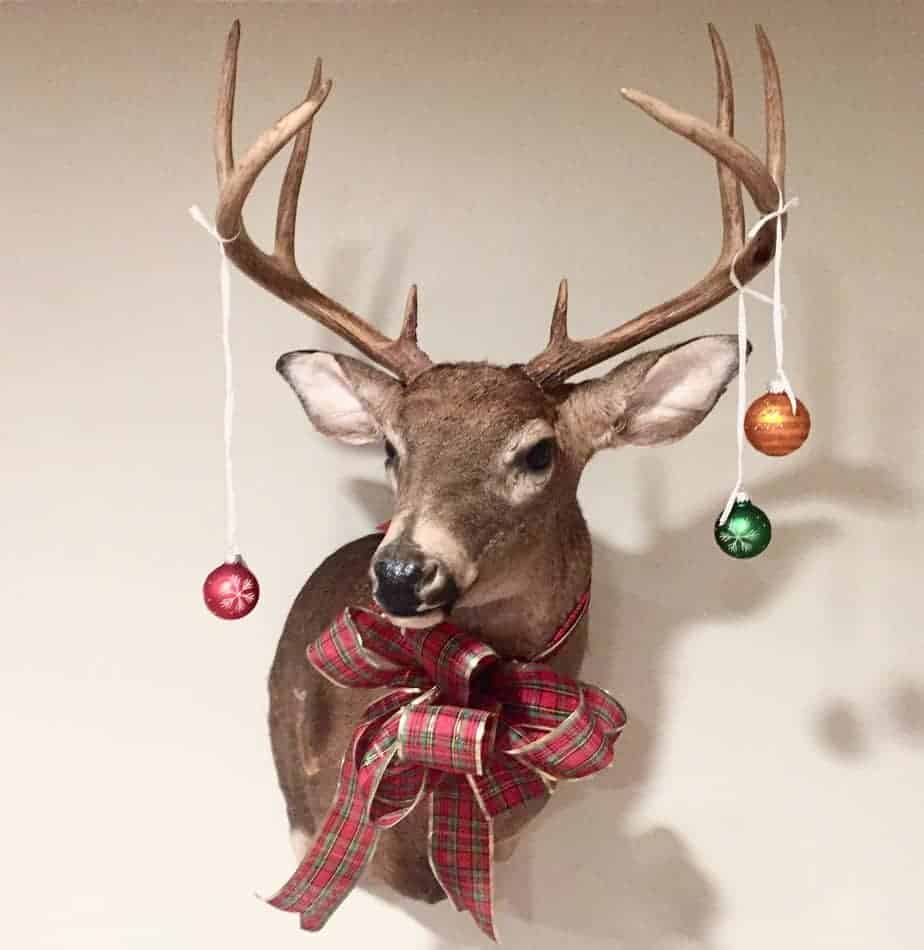 Another coworker and his band, Mid-Life Crisis (don't you love their name?!), headlined and rocked out all night in the garage.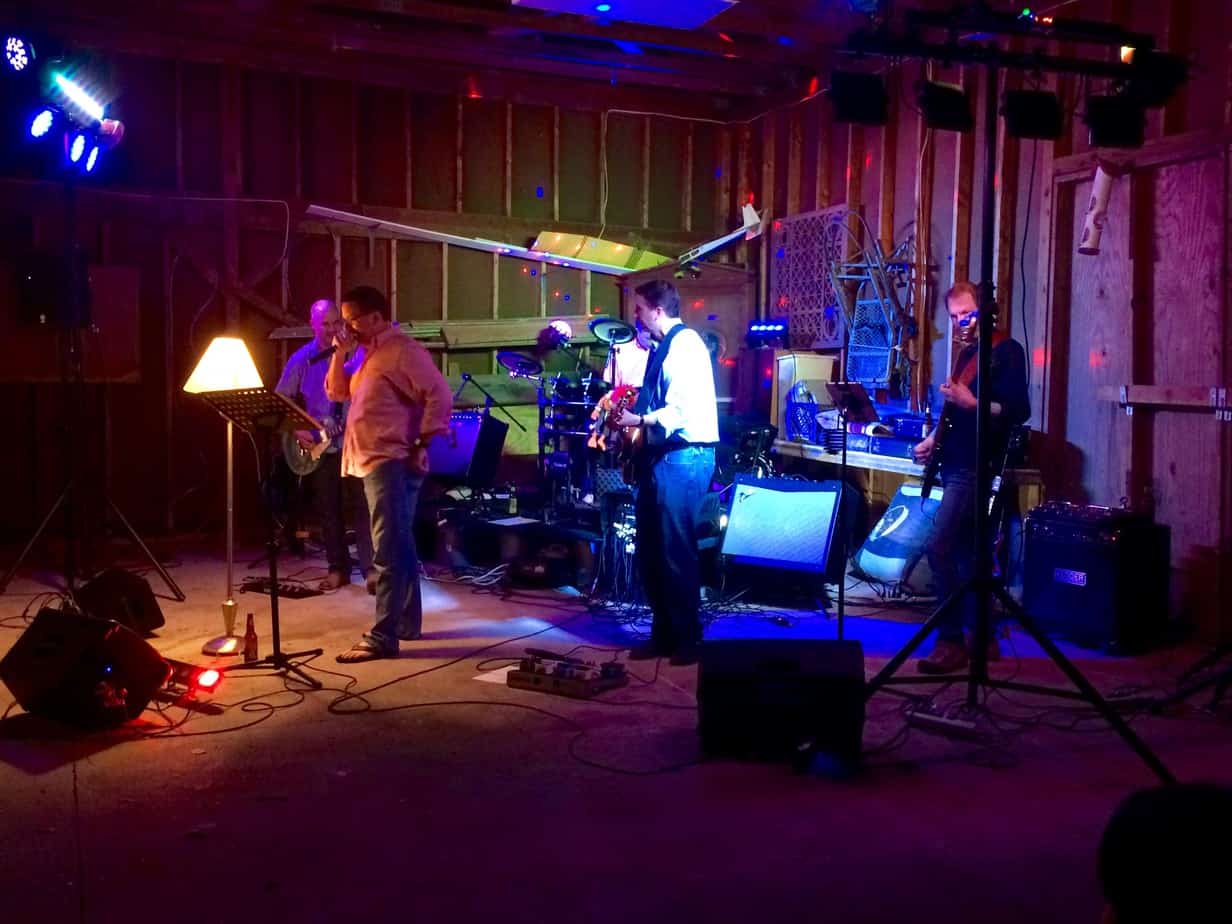 And ten talented cooks and bakers in our office stepped up and made food for all of the party guests (cooking and baking 100 plus portions for all of the party goers was definitely no easy task, so major props to my culinary inclined friends, everything was so delicious!).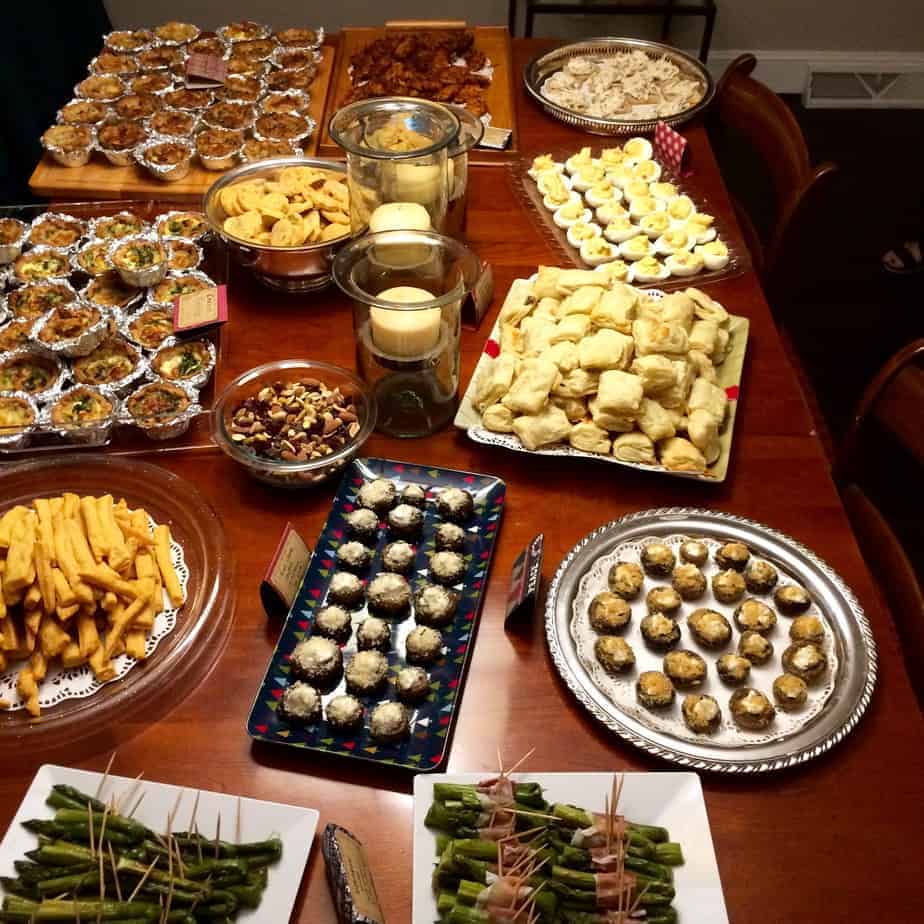 Any good party planner knows food is central to a successful soiree; at most parties I go to people end up congregating in the kitchen or gathering around the buffet table. Our Southern-inspired party menu focused on savory snacks and sweet treats; we wanted a variety of things guests could enjoy without having to reach for utensils. We offered quite an impressive spread including: sweet potato latkes, proscuitto wrapped asparagus, brie bites, mini quiches, pimento cheese deviled eggs, roasted mushrooms, mini grilled cheeses with tomato soup, barbecue sliders, cheese straws, pigs in a blanket, seasonal cupcakes, holiday bark, flourless chocolate cake, fluffernutter tea sandwiches, fudge, and sugar cookies (I'm sure there was more, as we had four tables and a kitchen counter full of food). Even Lily wanted to scope out our impressive snack game.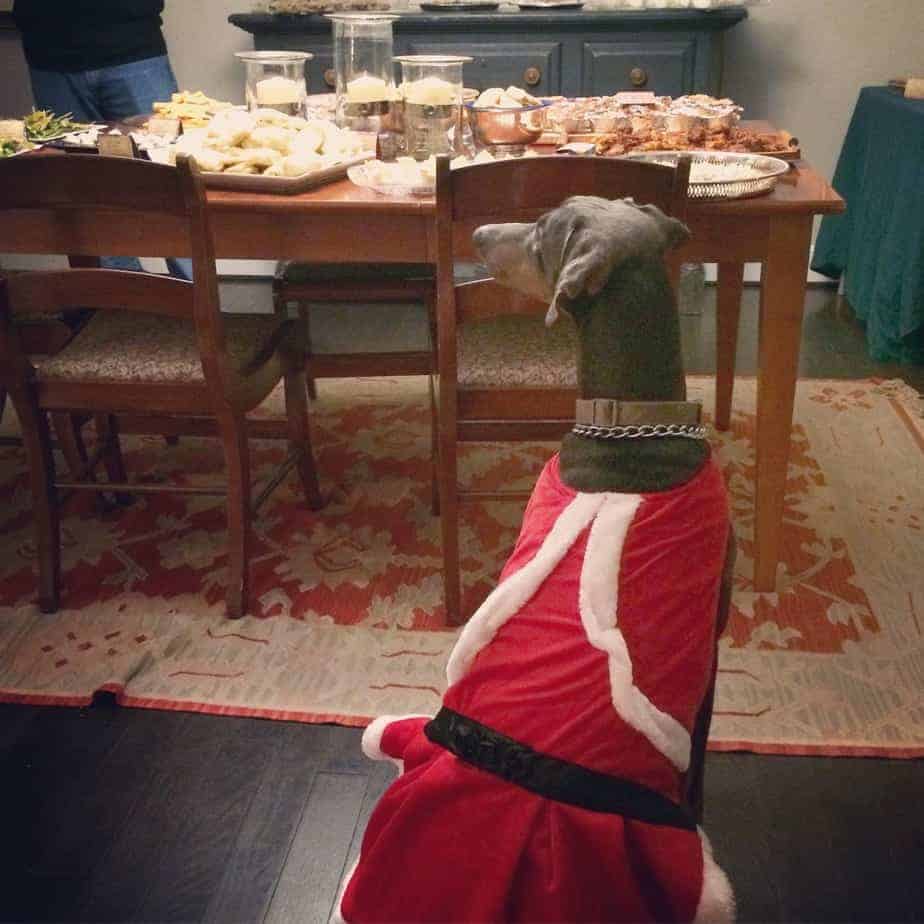 We divvied up our menu so each person only had to focus on two to three dishes to cook at home and bring with them the evening of the party. I spent the week before the party rolling out sugar cookies, simmering tomato soup, making pimento cheese, and hard boiling eggs (ok, fine, AJ helped me with the eggs), for my Southern spin on a party classic: pimento cheese deviled eggs.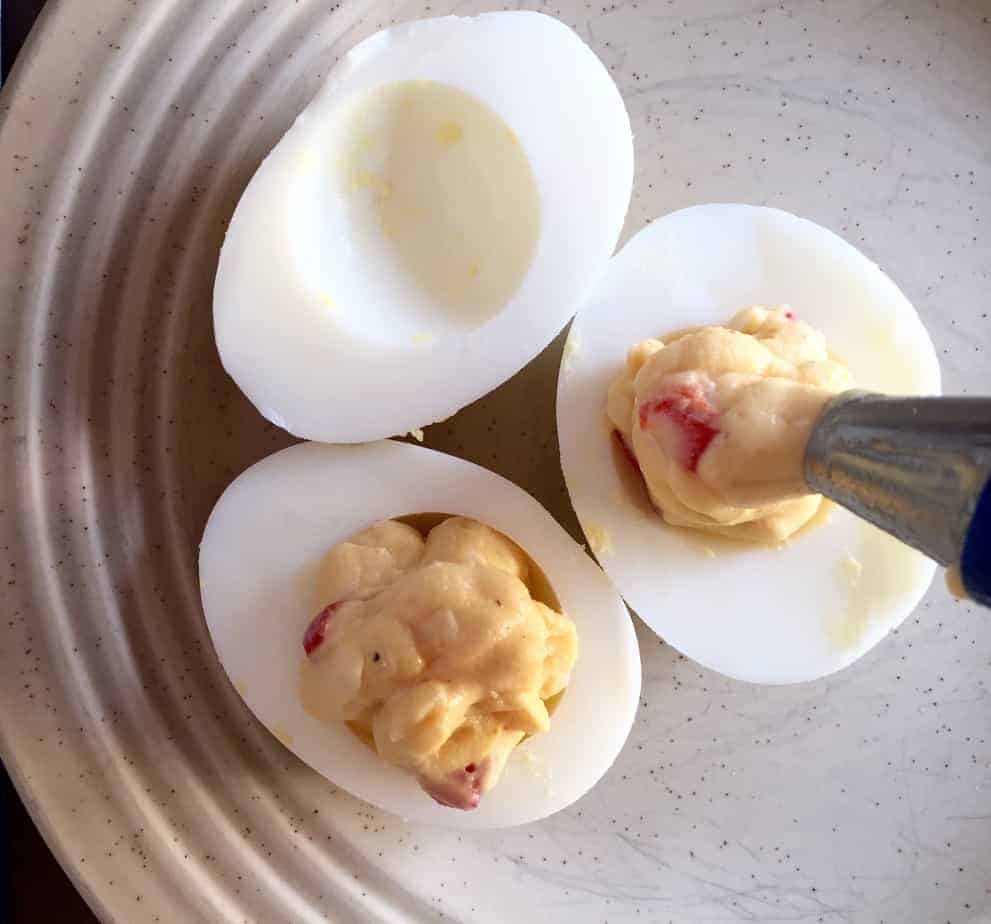 With my inspiration and ingredient list in hand, I headed to Walmart to pick up all of my party food supplies. While I was shopping, I swung by the food storage aisle to browse some options for party transport (the question that had burning on my mind for weeks was how was I going to get 60 plus deviled eggs across town?). Lucky for me, Rubbermaid TakeAlongs were the perfect solution.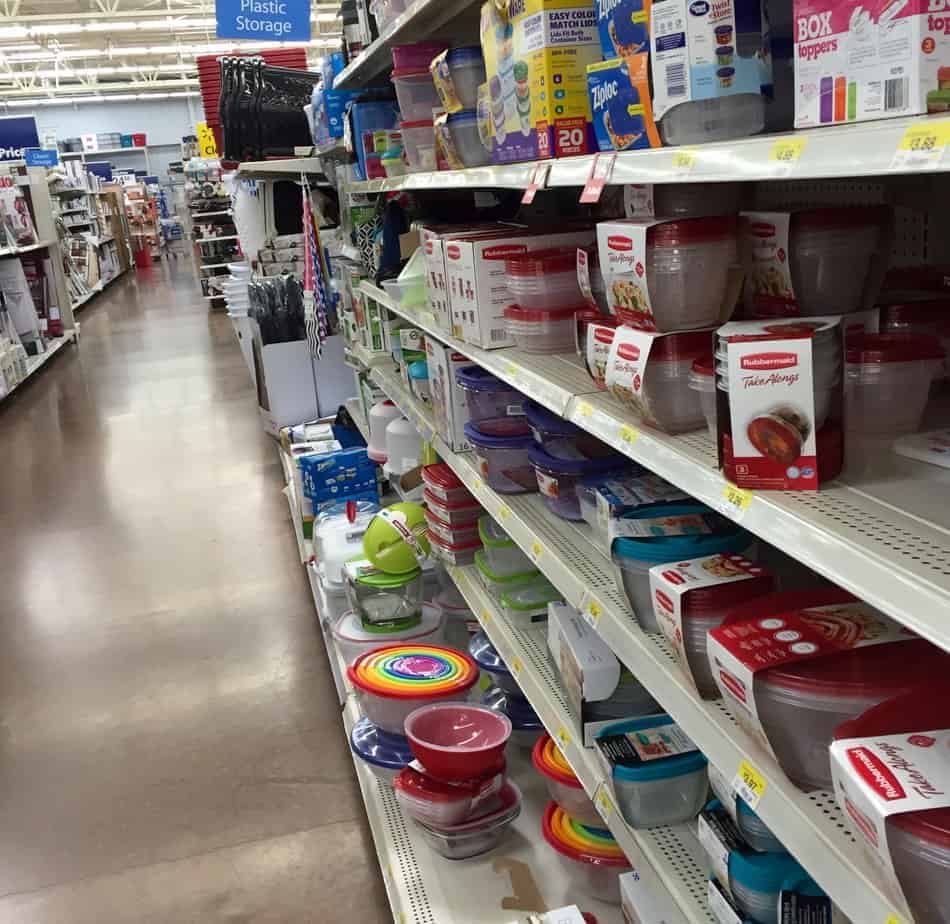 With their variety of sizes and shapes, and their soft, flexible lids and Quik Clik Seal™ technology (which gives them a great seal and helps prevent spills I knew Rubbermaid TakeAlongs were just what I needed to pack and transport all of my holiday goodies (plus, they come in festive holiday colors and prints, which is perfect for this time of year!). I grabbed the Rubbermaid TakeAlongs Rectangles, which I knew would be perfect for my grandmother's sugar cookies, and a few deviled egg trays, perfect, of course, for pimento cheese deviled eggs, and threw them in my shopping cart (right now there is a special rebate offer at Walmart for $1 Off Of Any 2 Rubbermaid TakeAlongs Products).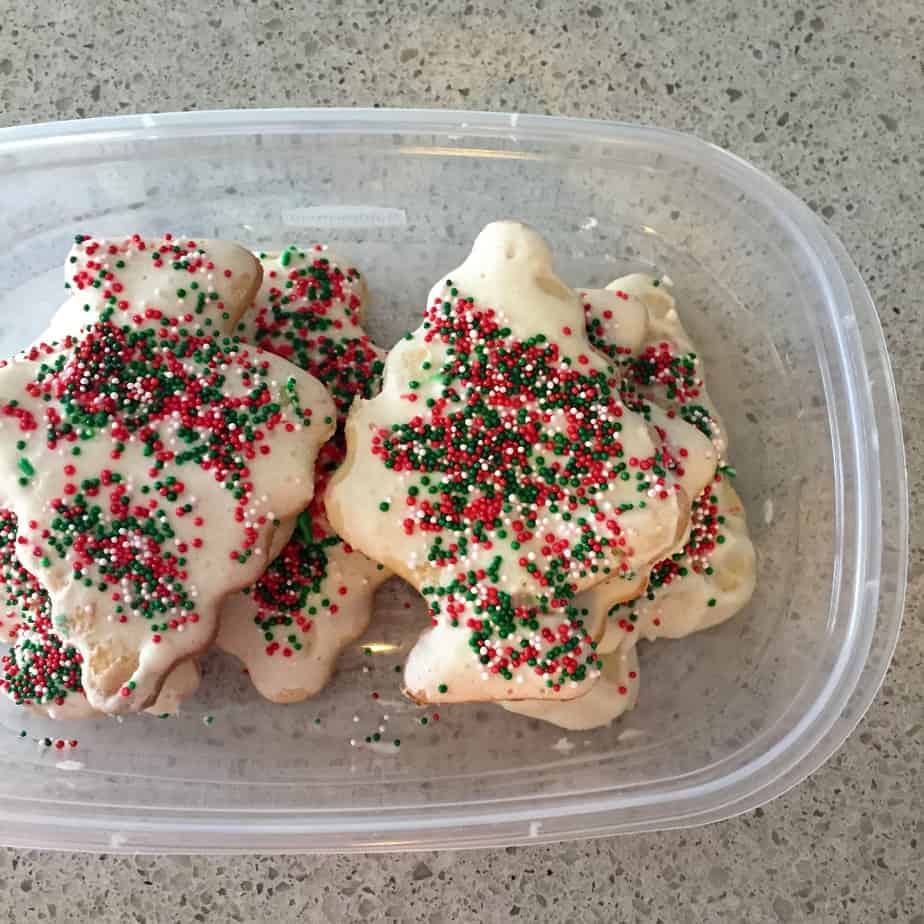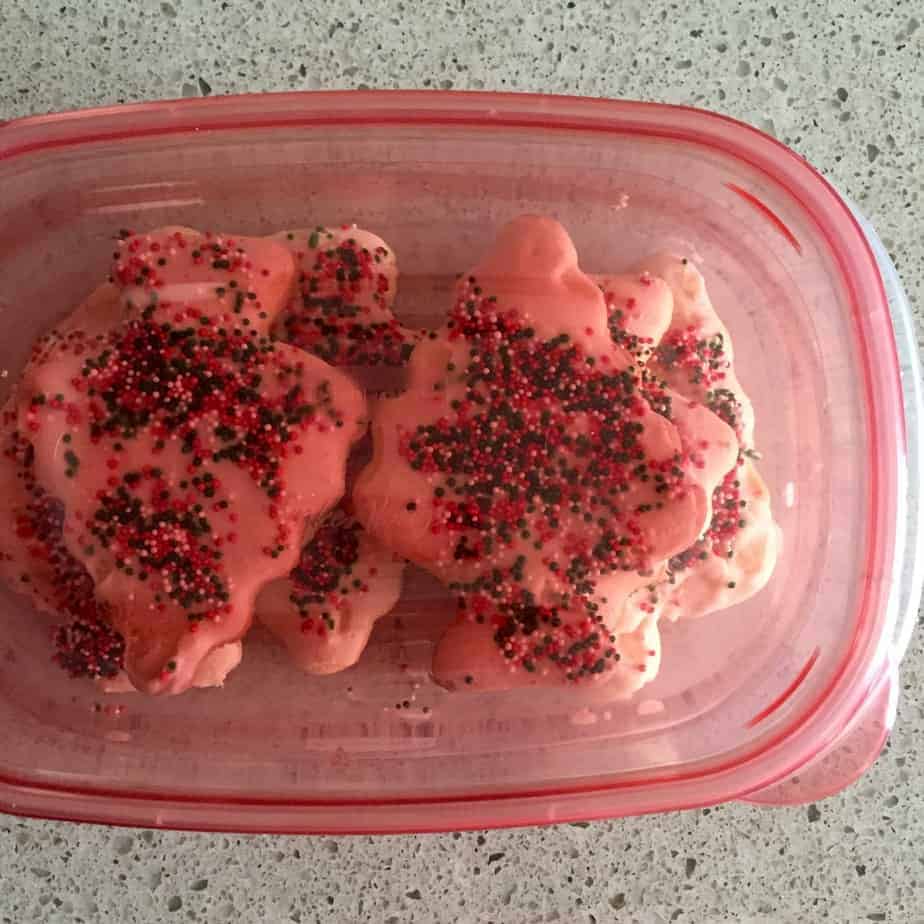 Once home, I got to work on my cookie dough and pimento cheese deviled eggs while dirtying every mixing bowl we own in the process. The day before the big event, I made my homemade pimento cheese and hard boiled 30 eggs (for the party I tripled this recipe, which usually makes 18 deviled eggs).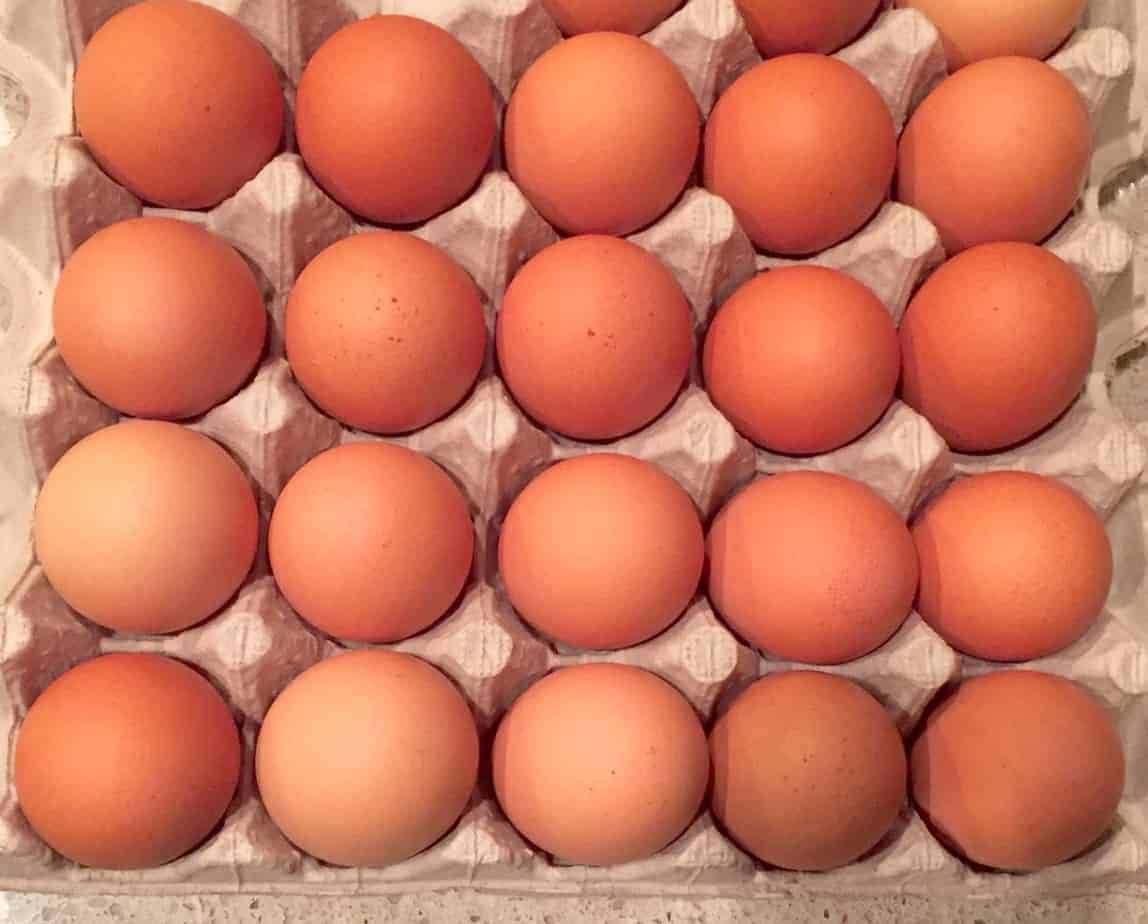 Homemade pimento cheese is so easy that there's no reason you should be buying it at the store; combine shredded Irish cheddar, mayonnaise and drained pimentos in a mixing bowl and mix well.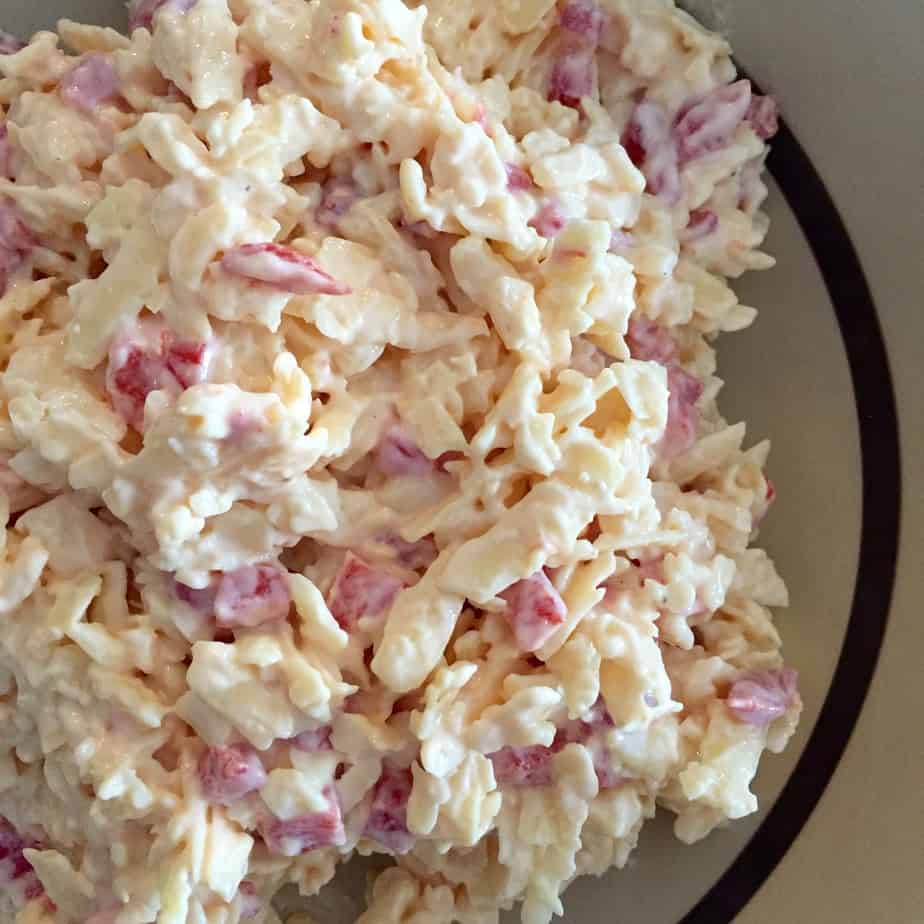 I halved the hard boiled eggs and stuck everything in the fridge to finish up the next day.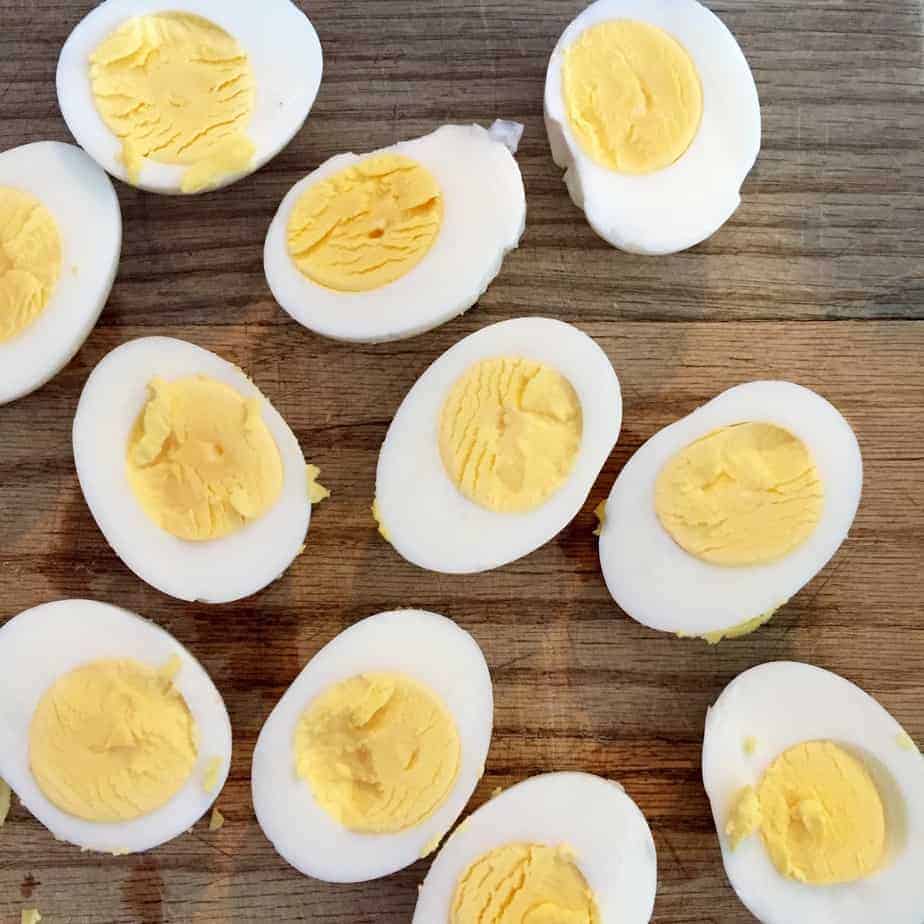 The most tasking part of this recipe was definitely scooping out the yolks of a ton of hard boiled eggs. I combined the yolks, along with some vinegar, mayonnaise, seasonings, salt and pepper in a food processor and blended it all together until smooth. After whisking together the yolk mixture and pimento cheese, I put it in a pastry bag and piped it back into the empty egg halves (second most tasking part of this recipe). Once you get going with the piping, you hit your rhythm and stride and it doesn't take too long!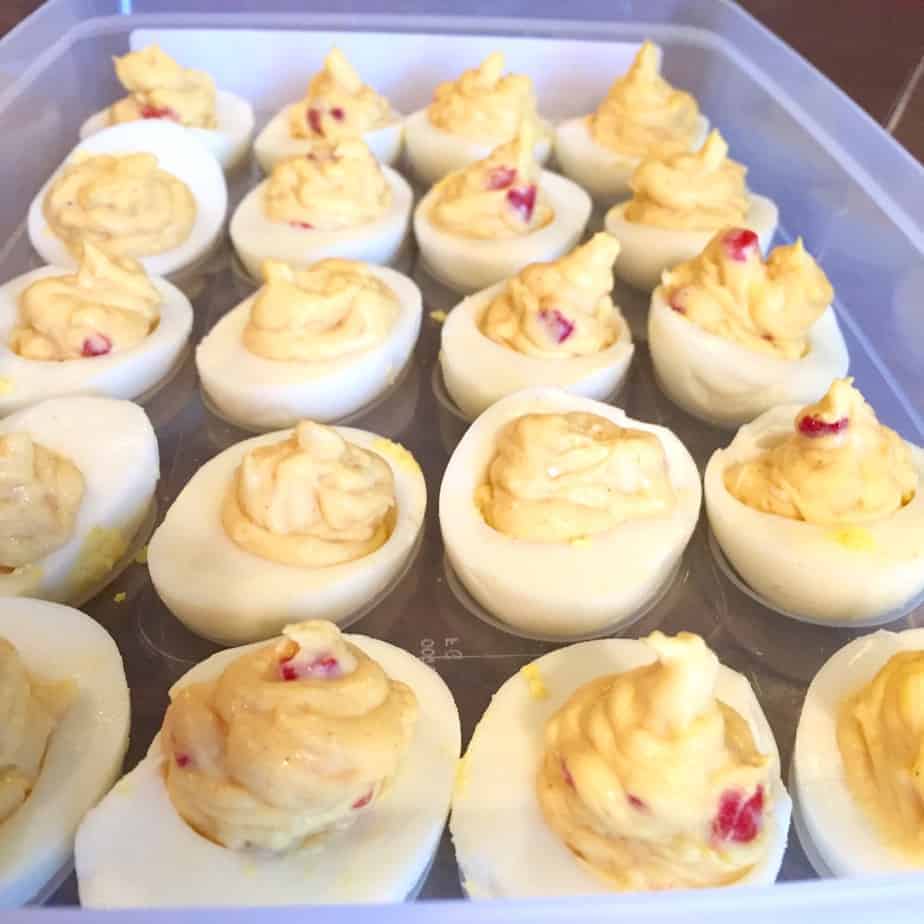 I packed my eggs in a few Rubbermaid TakeAlongs Deviled Egg Trays for the trip across town. I was so happy that the eggs arrived at the party unsquished and unscathed we easily transferred them to a festive party platter for our guests to enjoy (I would have loved to use my devil egg tray to bring the leftovers home, but the eggs were a hit and I came home empty handed and threw my empty deviled egg tray in the dishwasher). This tasty recipe is definitely going to become a party regular in our house!
What favorite holiday recipe would you put in your Rubbermaid TakeAlongs?