Plan a day trip from Charlotte to one of these five destinations within two hours of the Queen City! Plus, learn what you should eat and drink once you get there. Our first stop on this foodie road trip is Asheville, NC, which has too many great things to talk about just in this post, so you can read all about Asheville in Off the Eaten Path's Asheville Travel Guide!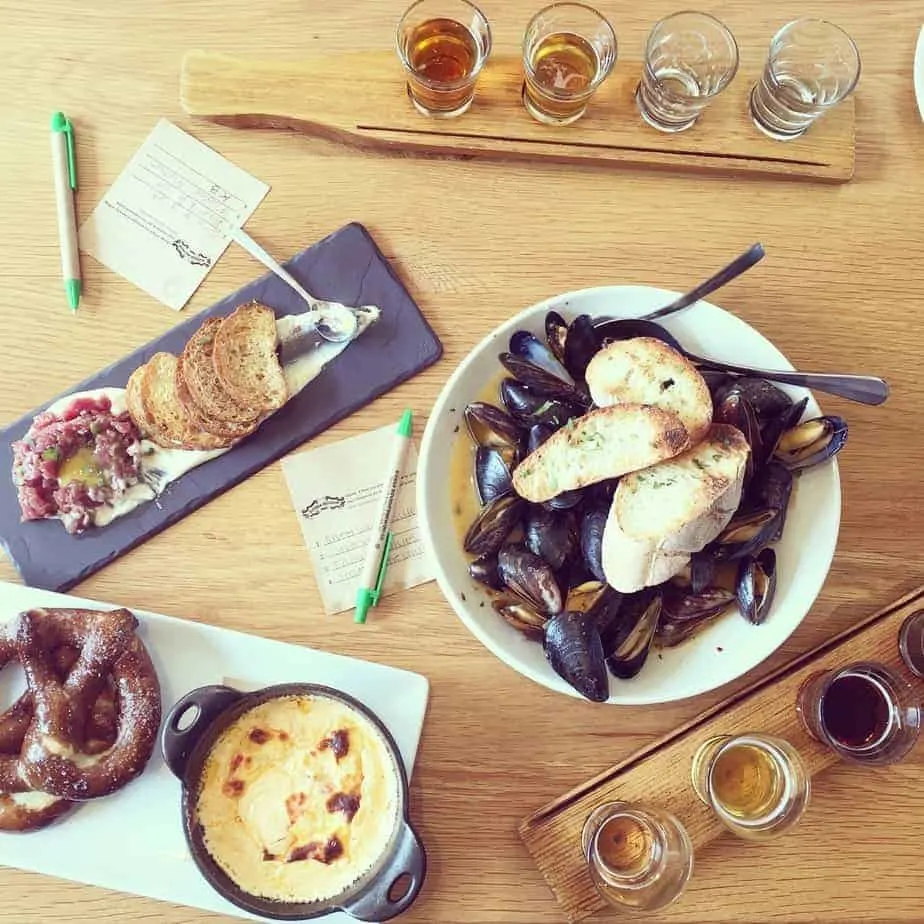 Itching to get away? Don't have the vacation time at work to go on a long trip? Have too much going on to even escape for a weekend? Love to eat, drink and explore new restaurants when you travel? Well then this post is for you!
This week I was on Charlotte Today talking about foodie day trips from Charlotte. In the short five minutes, Colleen, Eugene and I covered five places within two hours of Charlotte that make great day trips from the Queen City. Scroll down to the bottom of the post to see the full segment, but not before you read about all of the destinations, plus ideas of what to eat, drink and do when you get there!
What makes a good day trip? Well first, driving distance, duh, because you don't want to be stuck in a car for most of the day on a day trip. And second? If you ask me, it has to be something delicious and local to eat and drink. All five of these spots meet my (very minimal) requirements for a good day trip from Charlotte.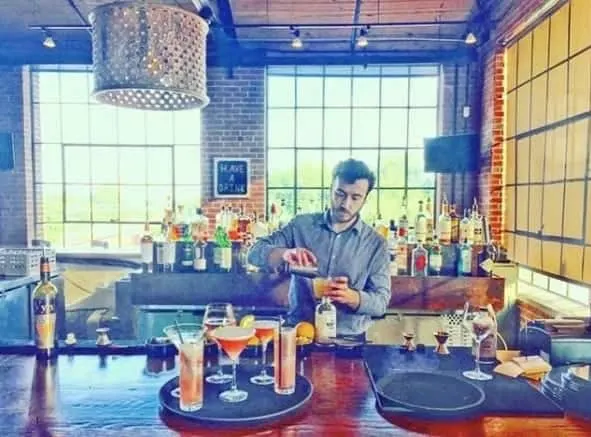 Asheville, NC (2 hours, 9 minutes from Charlotte)
Asheville is a no brainer for a day trip from Charlotte (or longer!), especially if you're a food and beer lover; after all it's the microbrewery capital of the United States. Since there's so much to see and do in Asheville (we spent four days there for our honeymoon and felt like we barely scratched the surface), if you're going the day trip route, I highly recommend prioritizing and picking two or three places to visit. Wander downtown, do a little window shopping, a little brewery hopping, and enjoy a decadent meal at Curate or Posana (or any of the other fabulous restaurants downtown Asheville). Or, like our most recent day trip from Charlotte, get out in nature and go for a hike off the Blue Ridge Parkway, or in Pisgah National Forest (we ended up in Dupont State Forest closer to Brevard because of an active manhunt in Pisgah) and reward yourself with a late lunch of seasonal shared plates at Sierra Nevada and a pint on their fabulous patio.

Winston-Salem, NC (1 hour, 20 minutes from Charlotte)
Wintson-Salem's downtown is thriving and is full of local restaurants and coffee shops perfect for perusing and grabbing a bite to eat. In fact, I'm going to skip any restaurant recommendation here (although I do love Mooney's) and tell you to head straight to Teri's blog to get the full scoop on what's going on in Winston-Salem. Plus, Winston-Salem's prime location as the gateway to the Yadkin Valley really gives you a great home base for some North Carolina wine country exploring (and tasting of course, too). My ideal day trip from Charlotte to Winston-Salem? Grabbing lunch downtown and then spending the afternoon at Divine Llama Vinyeards in East Bend, where you can taste their wine and visit their award winning llamas (it was how we spent a sunny Sunday in April and was perfect).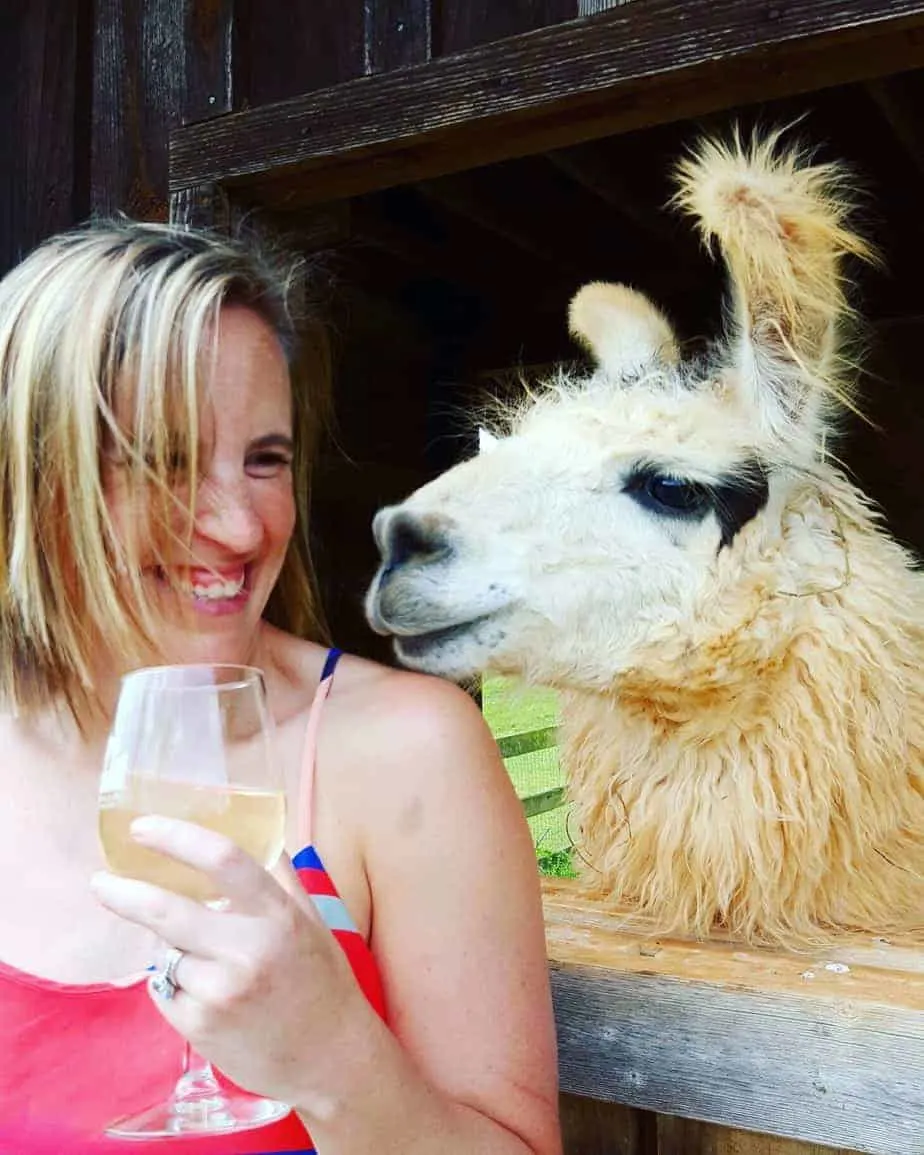 If llamas aren't your thing, there are plenty of other North Carolina wineries to explore (and I should have more details on them coming up soon…I'm headed to North Carolina wine country this weekend!
Morganton and Hickory, NC (1 hour, 20 minutes and 1 hour, 12 minutes from Charlotte, respectively)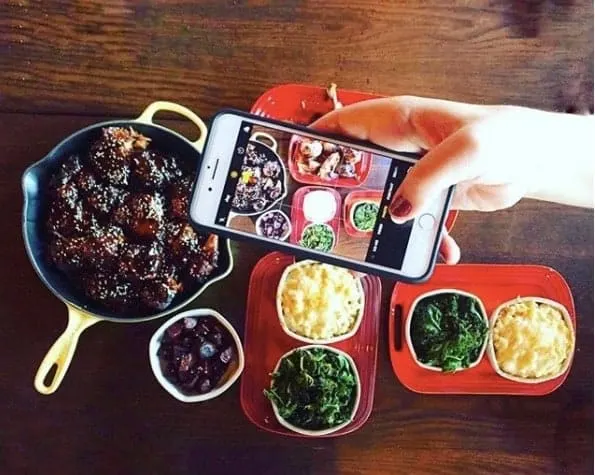 If you asked me in 2009 if I'd ever be recommending Morganton, NC as a day trip from Charlotte, I would have maybe laughed at you and certainly been very confused (first, because in 2009 I had no idea I'd end up in Charlotte and second because a good friend from law school grew up in Morganton and the picture she painted didn't make it sound like a day trip destination). I recommend pairing Morganton and Hickory together as a day trip from Charlotte destination (rather than just a pit stop to or from the mountains like we normally do). Start your day outside at Lake James State Park and then stop into Fonta Flora in Morganton for a pint or flight of their beers, often brewed with unique, local, seasonal ingredients (like carrots, dandelion, beets, chamomile, and more).
Fonta Flora lets you bring food into the brewery, but hold off on lunch or dinner (if you can) and drive down I-40 to Hickory for dinner at Highland Avenue. I promise you this farm to table restaurant is worth the visit (it was recently selected as one of the South's best restaurants by Southern living). Highlights of our last visit included pimento cheese fries with pulled pork and gravy, beet salad, pork shoulder and roasted chicken, and a local peach gallette with smoked lavender ice cream for dessert.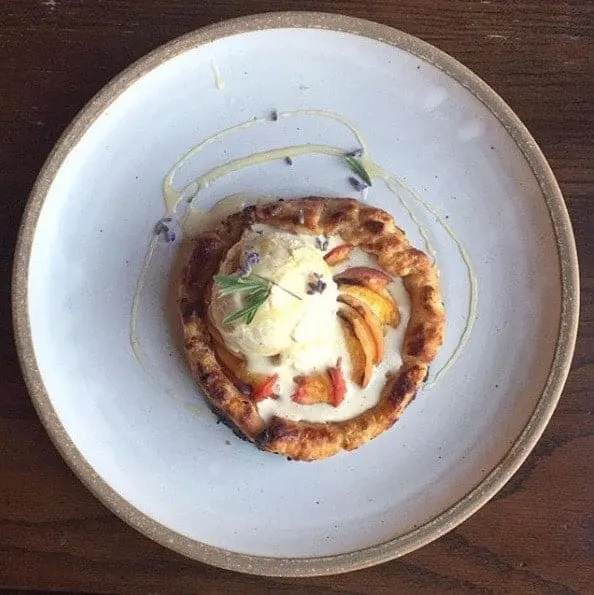 Shelby, NC (56 minutes from Charlotte)
Shelby is often also though of as a small town pit stop on the way to or from the mountains, but it can be a day trip from Charlotte all on it's own. Our most recent visit started with a hike in South Mountains State Park (about 40 minutes North) before coming South to Shelby for lunch and then heading home (creating a little day trip from Charlotte triangle if you will). Newgrass Brewing is worth the trip to Shelby alone; this craft brewery is the first in Cleveland County and has a focus on good, beer, good food and good community.
York, SC (55 minutes from Charlotte)
With fall upon us (come on it is after Labor Day even though maybe the weather doesn't feel like it), pick your own apple season is also upon us in the Carolinas. Windy Hill Farm and Cidery is the perfect day trip from Charlotte for your ideal fall activities: apple picking, apple cider donut eating, hard cider tasting, and bluegrass listening (in no particular order, of course).
I highly encourage the trip down to York, even if apple picking is not your forte (it's not mine, and I still had a lot of fun). You can read all about how I spent a day at Windy Hill with friends here.
PIN FOODIE DAY TRIPS FROM CHARLOTTE TO SAVE FOR LATER AND PLAN YOUR NEXT ROAD TRIP!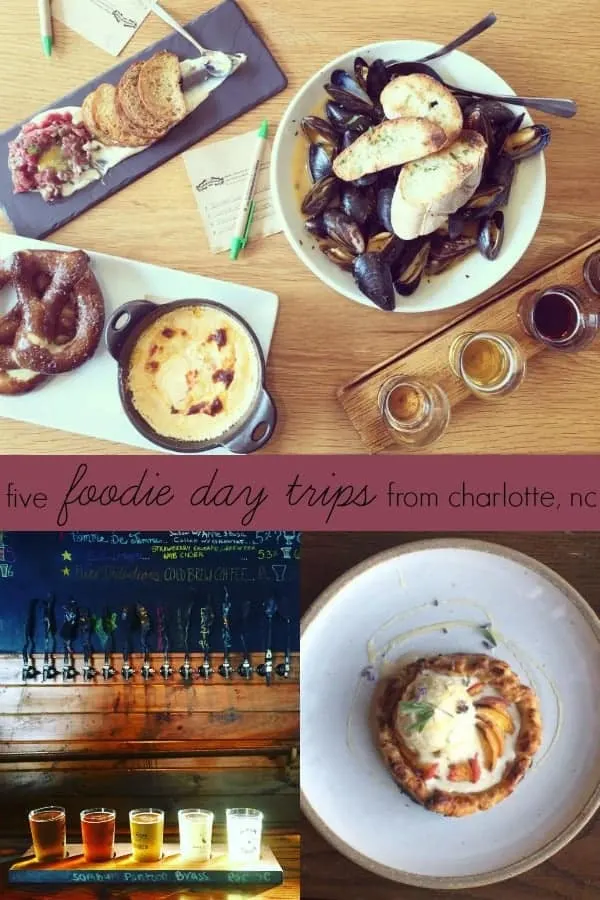 And as promised, here is the Charlotte Today segment!