My grandmother's easy homemade spaghetti sauce is a comforting classic that takes just a few minutes of prep before simmering away on the stove. This family favorite recipe is not only delicious but versatile and can be used to top pasta, lasagna, pizza, spaghetti squash, zucchini noodles and more!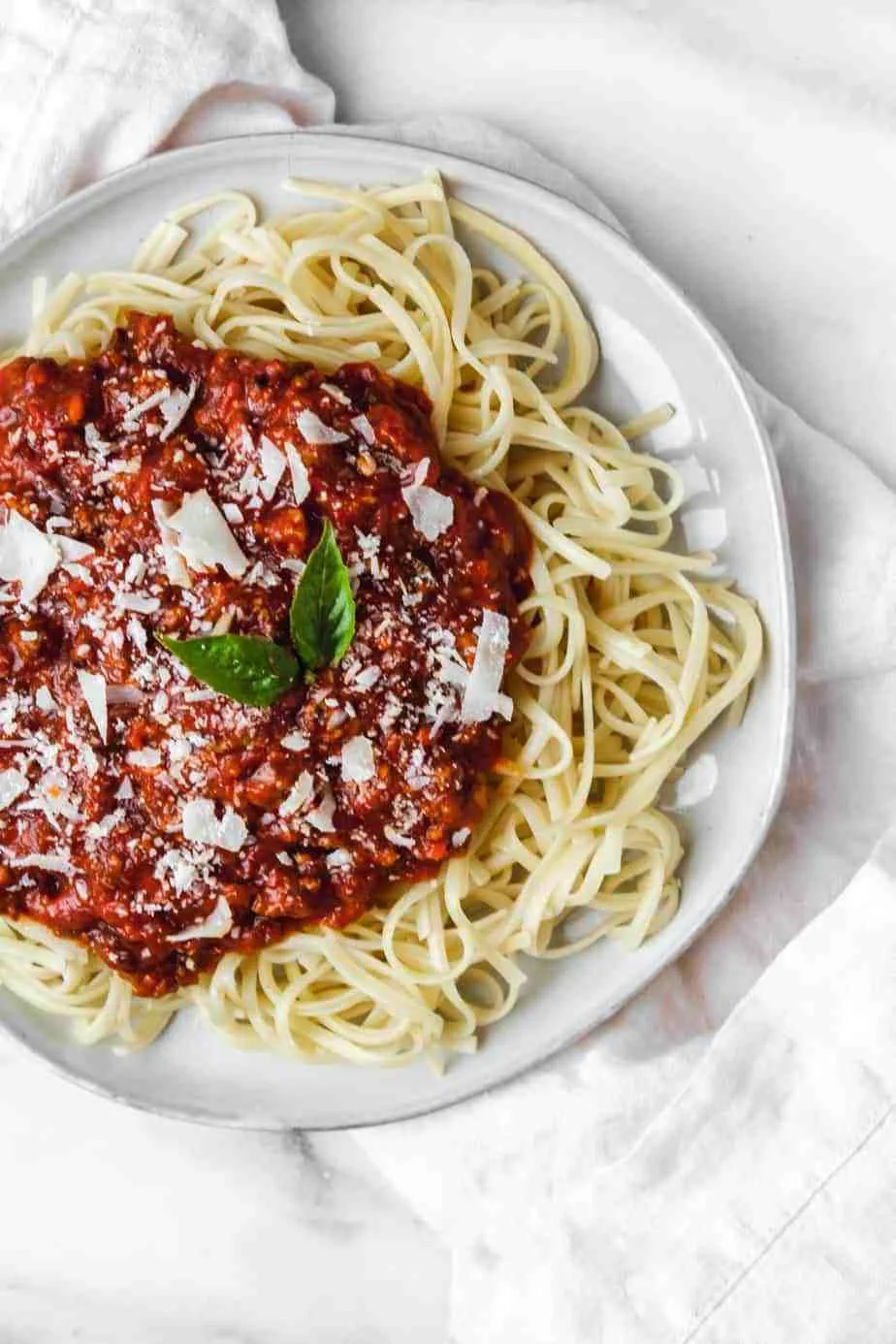 I had big plans to make my big blogging debut post brief blogging hiatus with all of these declarations about how I am so ready for fall.
And a recipe for pumpkin waffles, of course.
(What else should accompany declarations of love for fall besides an excellent pumpkin flavored brunch recipe?)
But after our forced hurrication this weekend, my love of pumpkin, boots and blanket scarves seemed insignificant.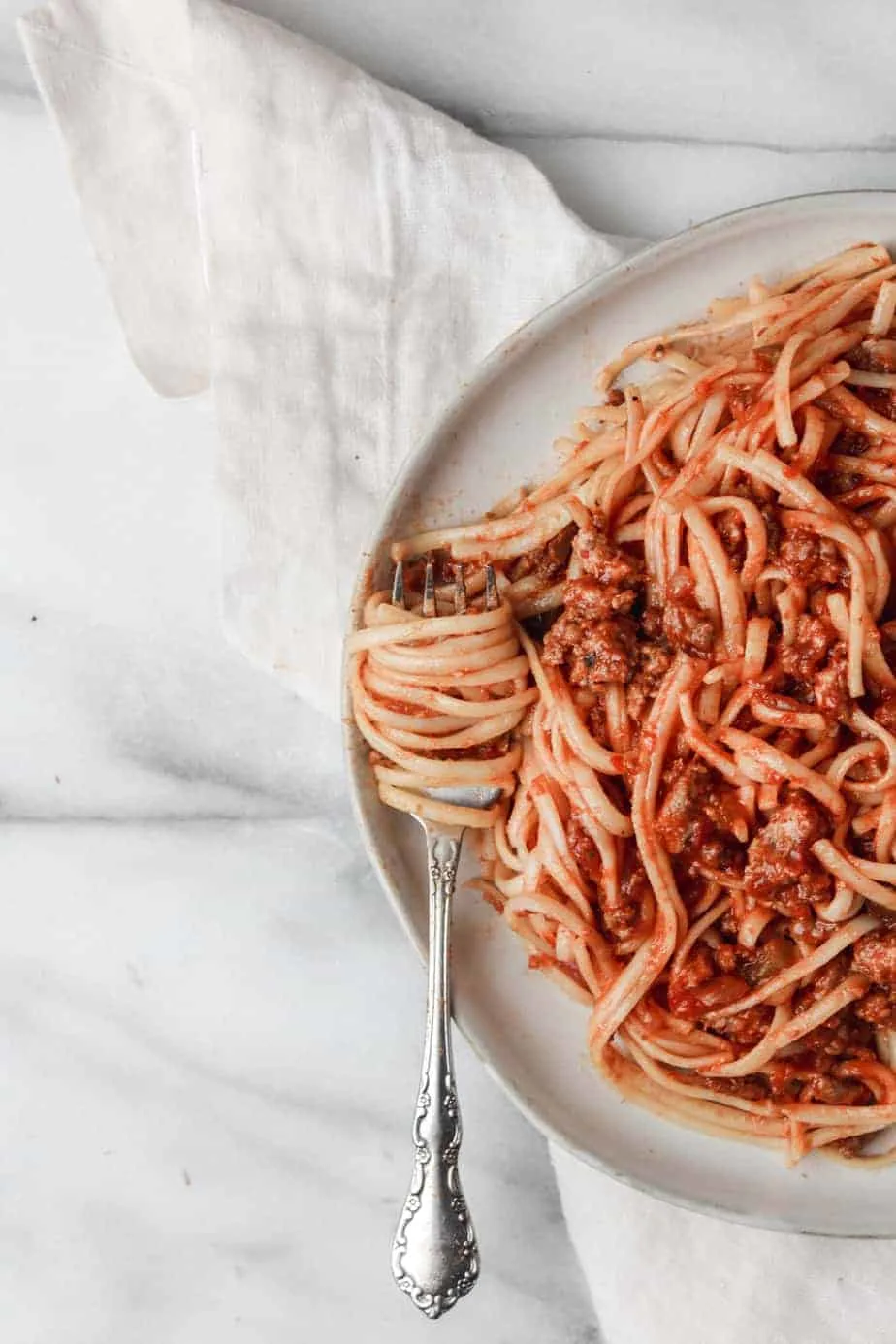 On Friday, we watched as Hurricane Florence barreled her way into North Carolina and battered down on the coast.
We watched gas stations crumble and street signs go flying as the waters rose in New Bern and Wilmington.
We watched as rescue crews navigated the floodwaters by boat to save neighbors.
We watched reporters stand on our shores with wind whipping and rain pouring down.
(Side note: Miguel Almaguer should probably win an Emmy just for his strong fashion statement of scuba googles on land, right? Another side note…if one feels the need to wear goggles to protect ones eyes from battering rain, maybe one should go inside?)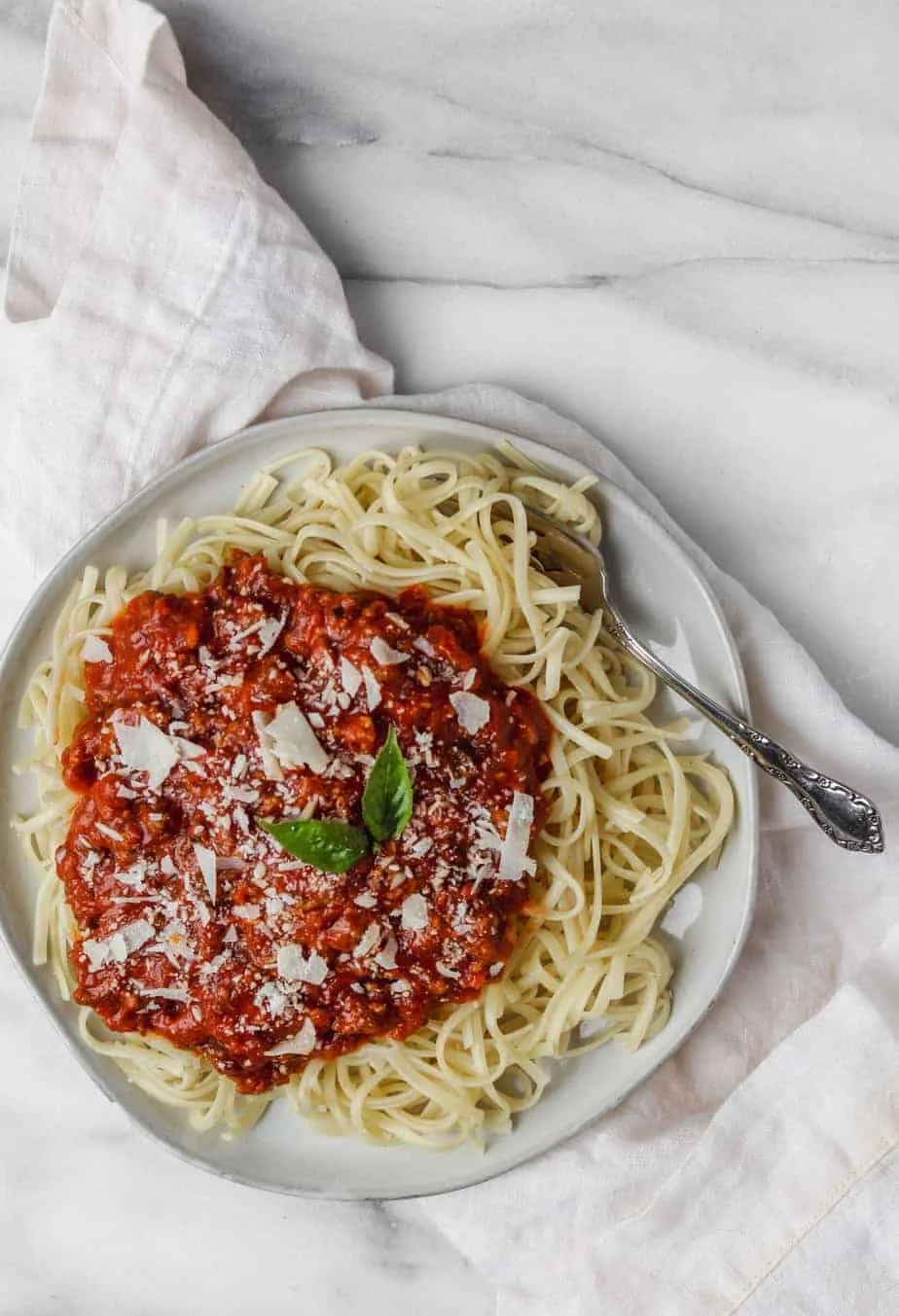 We went to the grocery store with the rest of the city to stock up. As bread and milk flew off the shelves, I grabbed ground beef, an assortment of cheese and lots of wine because we live on the wild side.
(I still don't understand people's tendencies to spring for milk in emergencies and maybe never will).
We moved all of our patio furniture inside, charged our devices and portable charges, filled up on gas, and pulled out all of our lanterns, headlamps and flashlights. They've spent the weekend in formation on our kitchen counter, assembled like a little army in case the power goes out.
(Being married to a man who loves the outdoors and camping and has collected a variety of battery operated light sources over the years really comes in handy when prepping for a hurricane).
So as you can see, sharing pumpkin waffles just didn't seem fitting this Sunday afternoon (they are coming soon though I promise). As the wind whips and since the rain still won't let up, I needed to share something more comforting.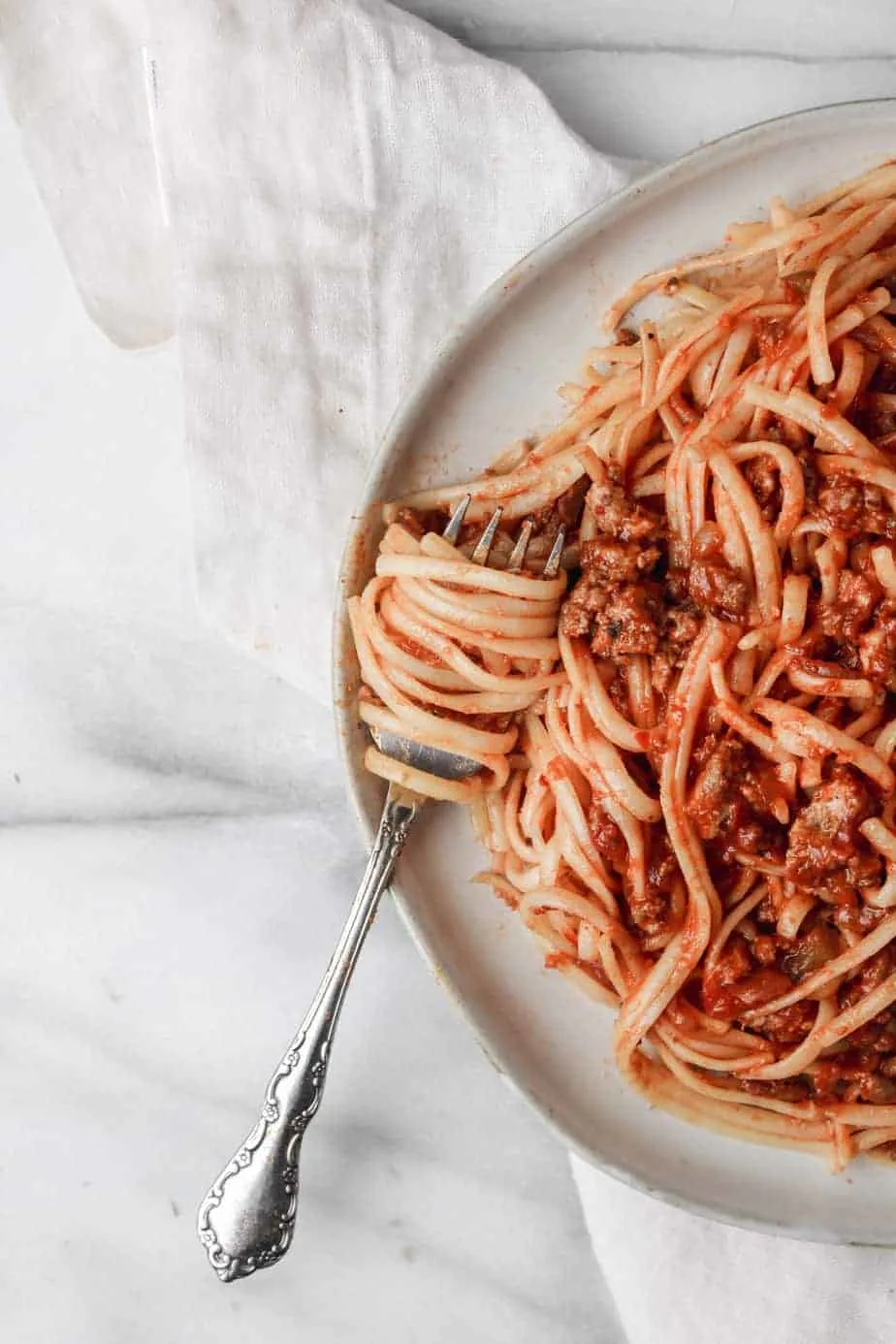 Because the thing is, when you've been glued to the weather forecast for four days, have watched endless footage of the devastation a storm has wreaked across your state, and are going to be holed up in your house all weekend, comforting is exactly what you want. What you need. What you crave.
As I got my hurricane essentials grocery list together on Wednesday, I texted my mom for the ingredients to my grandmother's easy homemade spaghetti sauce recipe.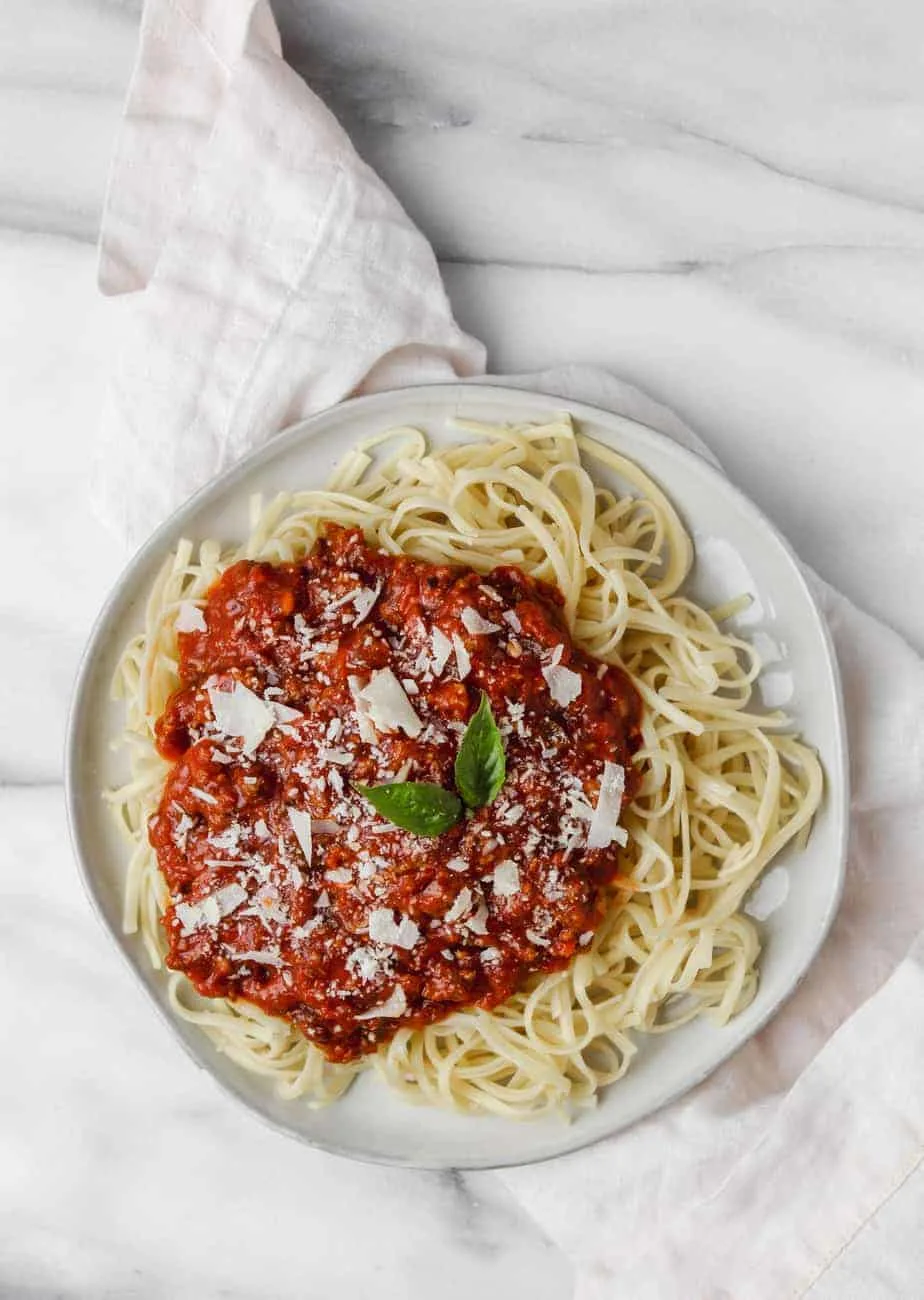 Yes, of course, this important and treasured family recipe is written down in my mom's familiar script and tucked into a wooden recipe box I store in our kitchen, but I (not shockingly) didn't plan in advance and didn't want to stop at home before trying to beat the mad bread rush of 2018.
She rattled it off like the back of her hand and off to the store I went (the ground beef purchase is probably making a lot more sense to you right now).
HOW TO MAKE BABA'S EASY HOMEMADE SPAGHETTI SAUCE
To make Baba's easy homemade spaghetti sauce, you need just a few ingredients (many are pantry staples!) and a big stock pot or dutch over.
The prep involved is way minimal, just a little meat cooking and veggie chopping and sauteeing, before adding everything back into your pot, bringing it to a boil and then letting it simmer away.
The key to this easy homemade spaghetti sauce is time, which I had more than enough of this weekend. You want to cook Baba's easy homemade spaghetti sauce low and slow, gradually adding water it steadily simmers on your stove for a few hours.
And honestly there's nothing better than the smell of spaghetti sauce wafting through the house while you make a solid dent in your must watch movie list.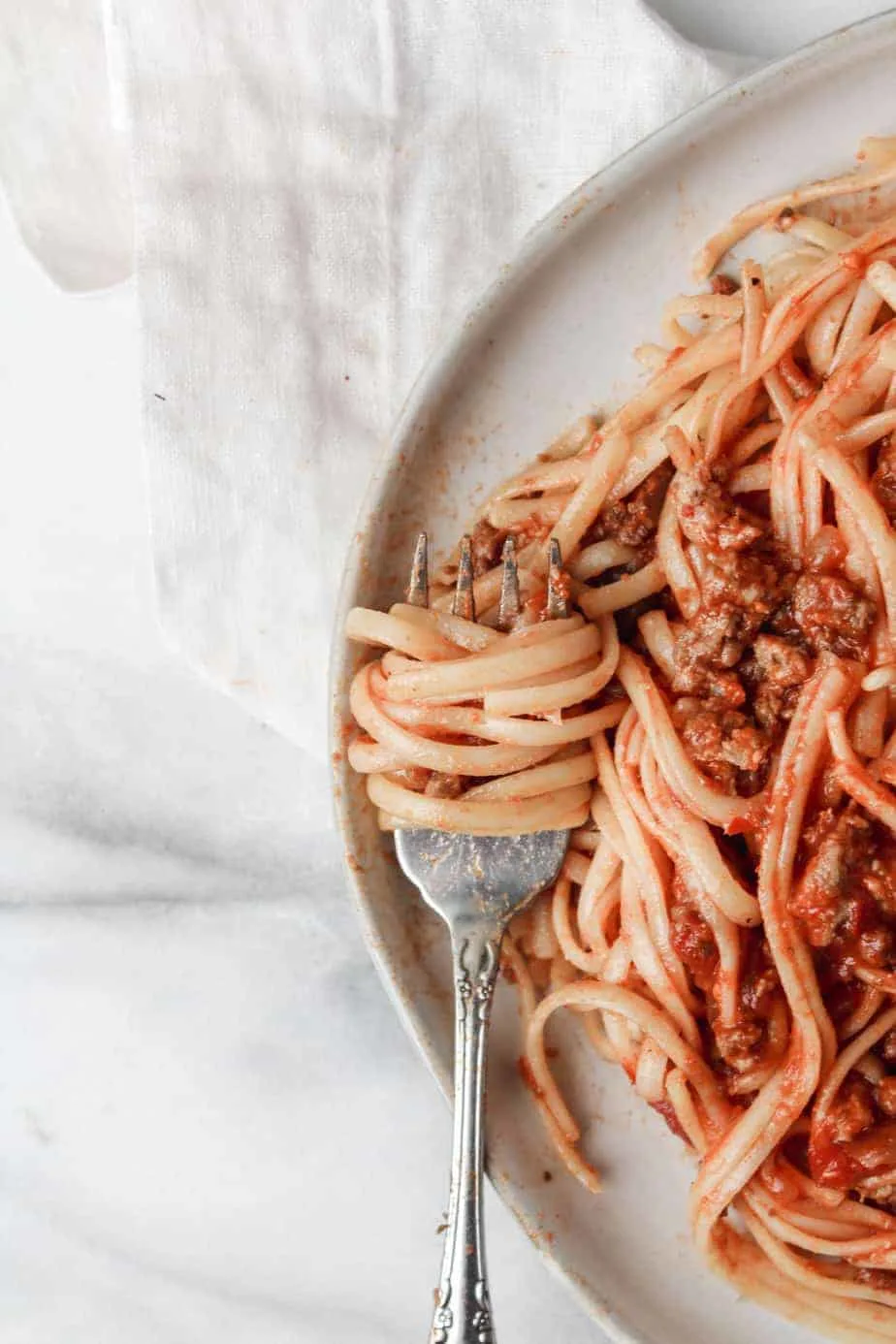 While my grandmother's sauce is pretty perfect just the way it is, I made a few tweaks based on my own personal preferences.
Baba's original recipe calls for mushrooms, which I omitted because while I finally have a appreciation for them at 31, I just don't care for them in my sauce. Instead of two pounds of ground beef, I did one pound ground beef and one pound hot pork sausage to add a little kick (plus, we had some sausage in the freezer we got at the farmers market a few weeks ago). And for a little more depth of flavor, I added a little red wine.
This weekend, we were lucky. We are dry. We have power. (And we also still have plenty of wine).
But so many people in our state were not. Florence continues to devastate Eastern North Carolina and the people there will need help in the days and weeks to come. To make a donation to those communities in need, please visit The Governor's North Carolina Disaster Relief Fund, Food Bank of Central and Eastern North Carolina, United Way of North Carolina, North Carolina Community Foundation, or the American Red Cross.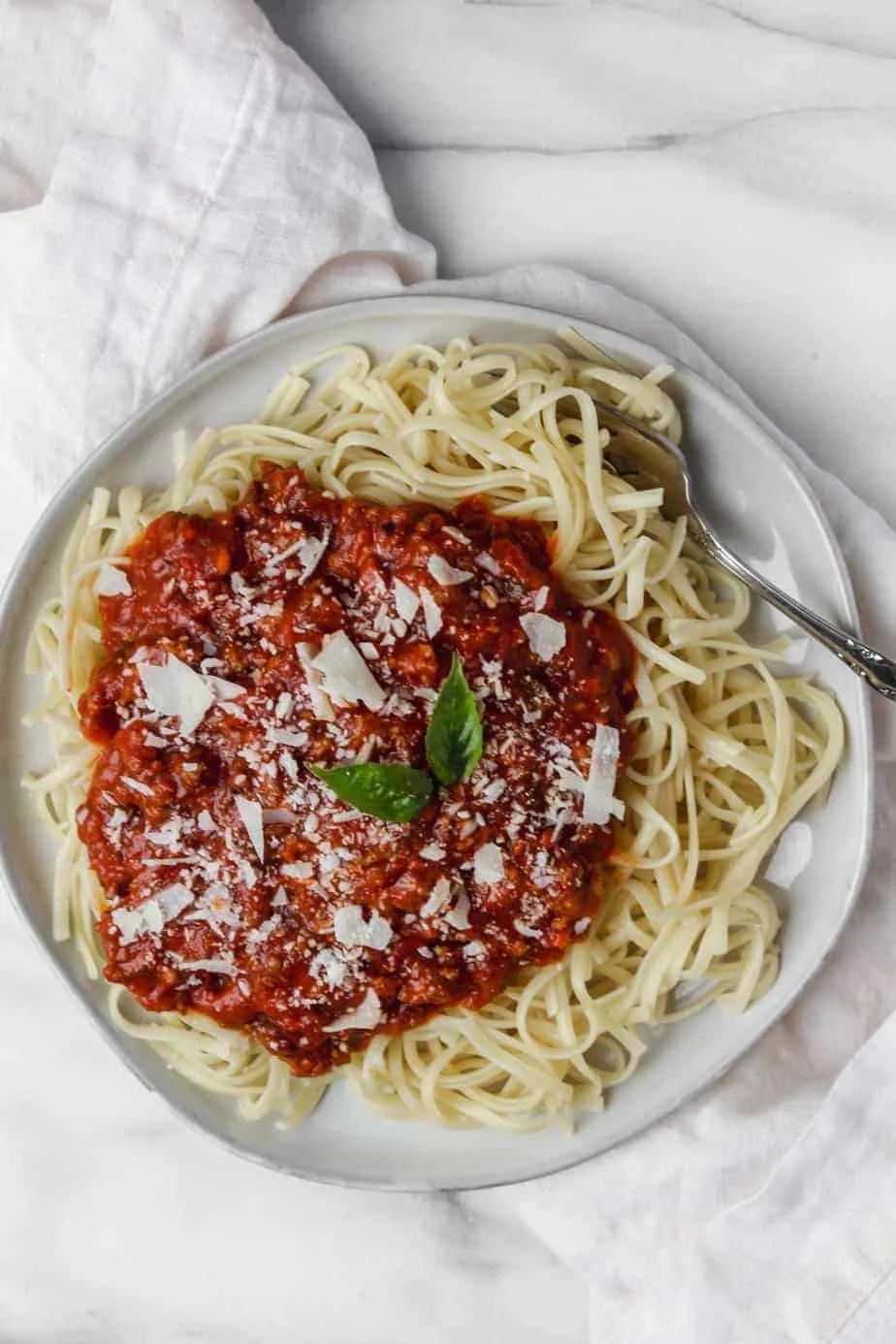 OTHER EASY, COZY DINNER RECIPES FROM OFF THE EATEN PATH YOU'LL ALSO ENJOY:
Crock Pot Creamy Tomato Basil Soup
May Williams' Swedish Meatballs
PIN BABA'S EASY HOMEMADE SPAGHETTI SAUCE TO SAVE IT FOR LATER!