(See what I did there. Changed the recipe series name from "supper" to "sipper." Aren't I clever?")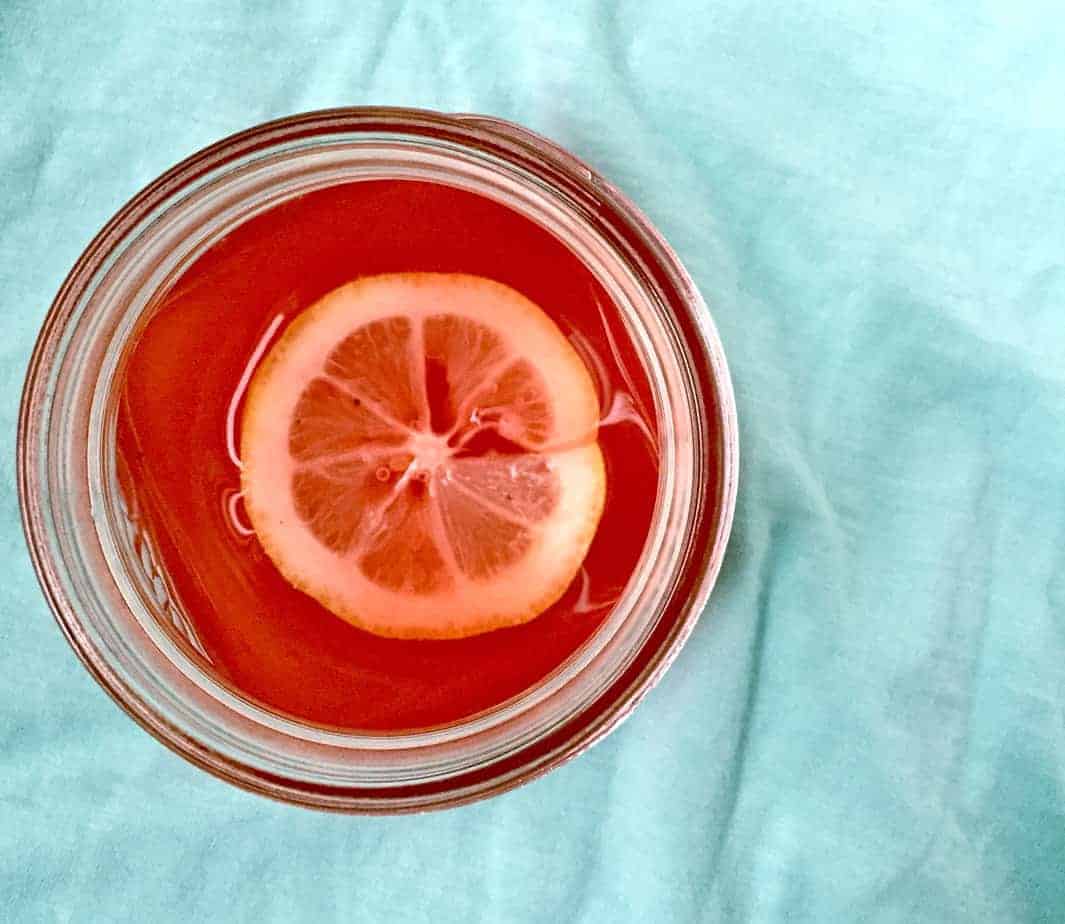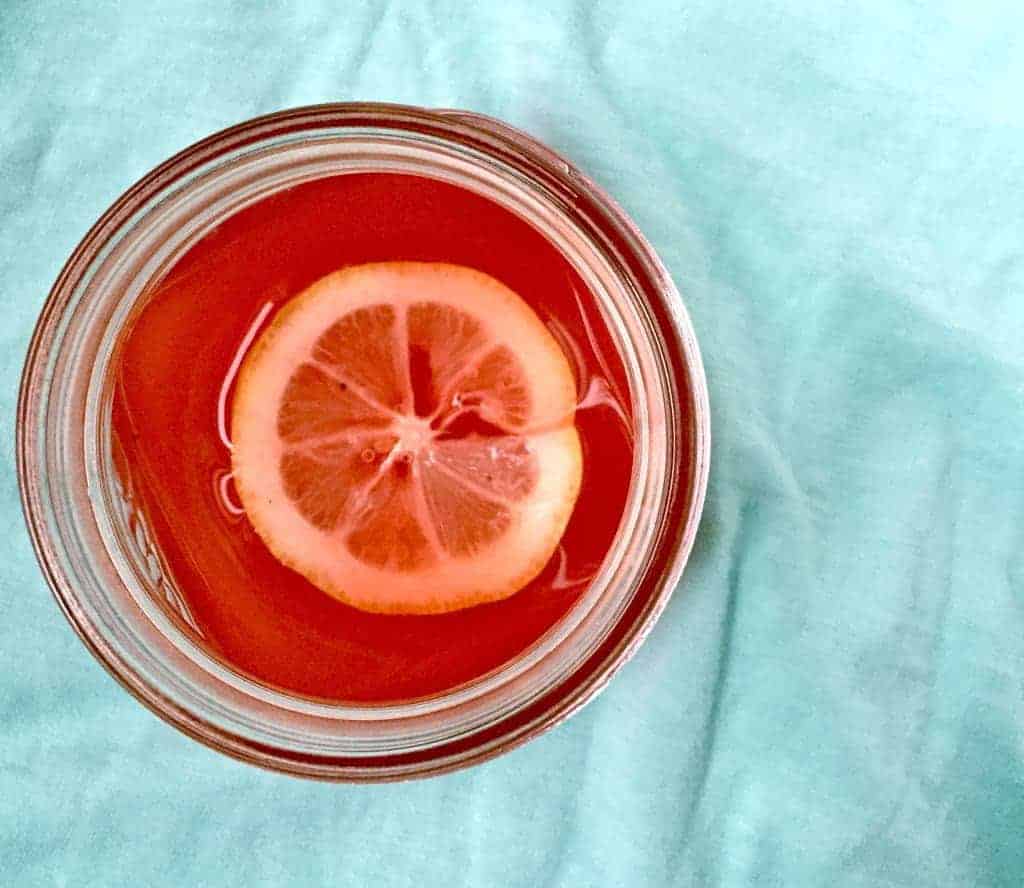 Does anyone else remember Everything's 1998 hit? I was 11 and in the 5th grade (or maybe 6th grade) and rocked out to that song on the daily.
There's a connection between this one hit wonder and a moonshine distillery in Tennesee (the whole moonshine is called hooch), so when AJ and I visited Gatlinburg last November, that song got stuck in my head all evening long (also I am so fascinated by the history of moonshine. Like why is it called hooch? Did you know NASCAR started in the mountains of Appalachia because they were delivering moonshine? Have you heard of Popcorn Sutton, a moonshiner out of Haywood County? But that would take us an entire post on it's own. For another day).
We spent the day in Gatlinburg after a three night backpacking trip in Great Smoky Mountain National Park. We showered, pounded a large Mellow Mushroom pizza and beers and spent the rest of the afternoon wandering the streets of Gatlinburg, a touristy Tennessee town tucked in a valley of the Smokies. Among the deep fried twinkies and oreos, Ripley's Believe It or Not Museum and throngs of people, we found Sugarlands Distilling Company, a locally owned, community minded distillery making authentic spirits and offering free samples.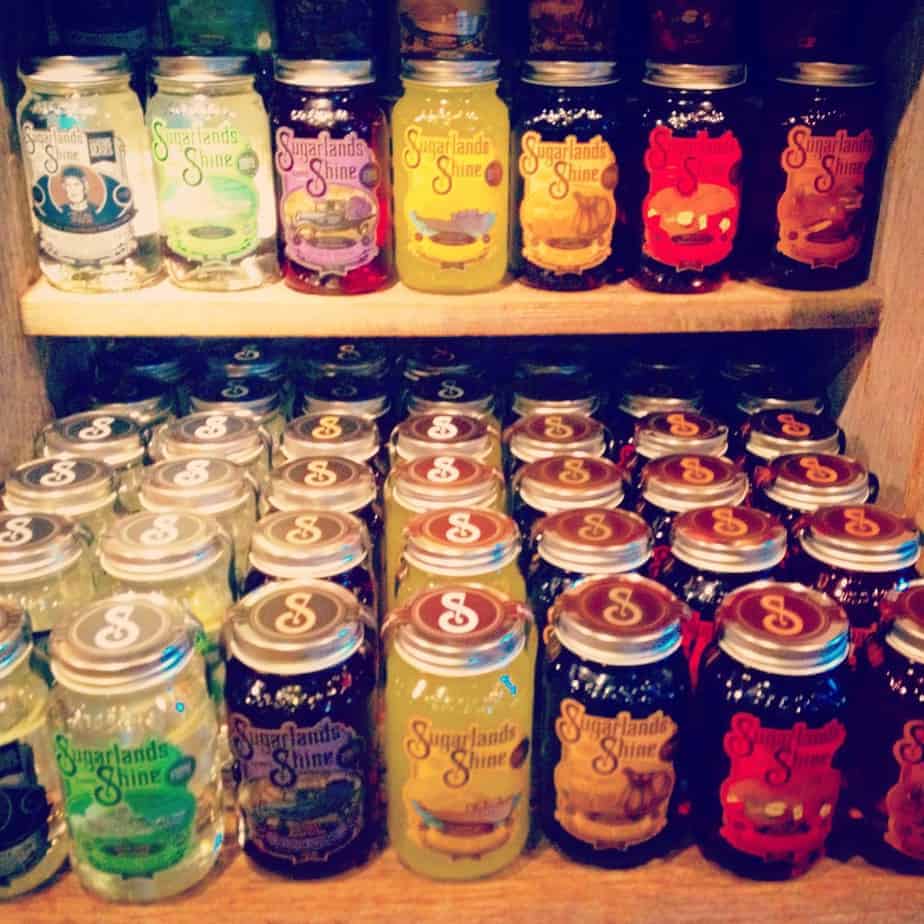 Sugarlands was different than the other distilleries in town (there are four in case you wanted to know). At the others, I felt I was in more of a tourist trap. I was being pushed a product because I was in "moonshine country." At Sugarlands, I could immediately tell these people weren't just pushing something they didn't know much about. These people had a passion for moonshine. They cared about their product. They cared about their Eastern Tenneesee roots.
We saddled up to the "sippin' post" (one of three wooden octagon bars in the distillery's barn) and Matt guided us through the free moonshine tasting. He taught us tourists how we're supposed to drink moonshine. He was knowledgeable, charismatic, and passionate about his craft and product.  We tried 8 of Sugarlands' shines, and picked a few up to take back home with us. That was a smart move on our part.
One of my favorites was the Old Fashioned Lemonade (to be fair, I did have a lot of favorites. We enjoyed sipping on the Appalachian Apple Pie and Butterscotch Gold all winter long, and the Blockader's Blackberry and Southern Sweet Tea will be perfect for summer). What I like about the Old Fashioned Lemonade is its subtle sweetness and citrus flavors make it totally sippable all on its own (Sugarlands recommends pouring it over ice for hot summer days). Its classic flavors also make it perfect for a cocktail; best enjoyed outside, preferably in a rocking chair.
Shinin' Strawberry Lemonade was inspired by the onset of spring: warm, sunny days that extend into the evenings, tiptoeing through the tulips, a delicious cocktail at a great restaurant in Charlotte, outdoor adventures, sundresses and the start of strawberry season. I snagged some of these beauties at a local farmers market, picked up some lemons at the grocery store, and got to work with the sugar I already had in the kitchen.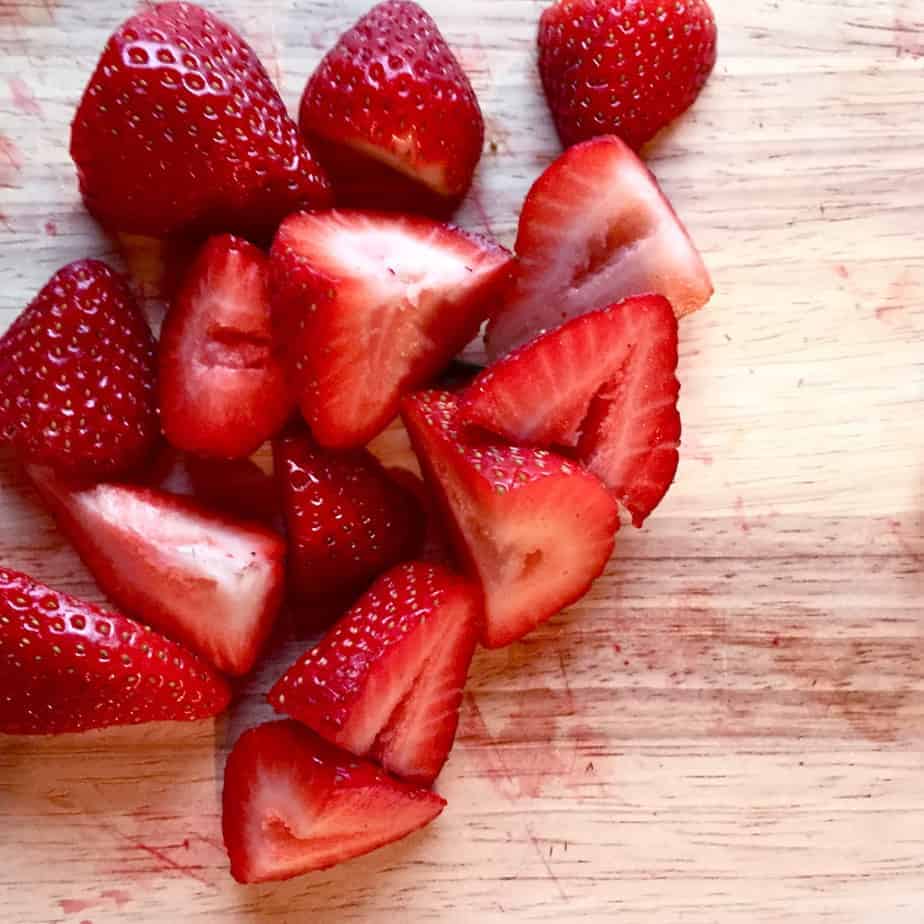 The recipe is takes some effort (if you don't feel like squeezing the crap out of some lemons, pick up some lemonade concentrate or a jug of lemonade at the store), but all that hard work is worth it, you'll end up with a pitcher of perfectly pink strawberry lemonade. The last simple step (and the best one) is to spike it (I've given instructions to spike the whole pitcher for a crowd, or for individual cocktails) with your Old Fashioned Lemonade Shine. Pour over ice and beeline for the patio. Cheers!