I think Soul is in the running for my favorite restaurant in Charlotte. Perched just up the street from my apartment, at the corner of Central and Pecan, Soul definitely serves up good food, cold drinks and sweet tunes.
I first went to for dinner Soul my second or third week in Charlotte. It was a warm, fall weekend evening, and we mosied up the street to check it out (I had heard very good things from coworkers). Even though there was over an hour wait for dinner, it was definitely worth it, and that is when my love affair with Soul Gastrolounge officially began. Since then, I have dined at Soul three or four other times, far more than any other place in Charlotte, and have recently began taking advantage of (I was a bit slow on the uptake) carryout, especially on lazy evenings after yoga when I don't want to cook. Soul is best enjoyed with others, so you can take advantage of the plethora of options and get a taste of everything, and has been my go-to place to bring out of town guests. Memorable times at Soul already include a dinner with my Charlotte friends after a long day of work, a Saturday evening of eats and drinks over my birthday weekend with college and law school friends from Wisconsin, and most recently, a casual Friday night dinner with L as a prelude to our funfilled June weekend in Charlotte.
L came into town right after work, and after a quick happy hour beer at Dilworth Neighborhood Grille to welcome my office's summer interns, we popped home to freshen up and walked up the (slight) hill to Soul. Soul always has a wait, whether it is a Tuesday or a Friday, so I always am prepared. We put our name in with the hostess, and she took my cell number (the perk of their long waits is that they text you when your table is ready so you don't have to loiter by the crowded bar if you don't want to) and we headed back downstairs to Gallery Twenty-Two to enjoy a few drinks outside while we waited for a table (I've also enjoyed waiting for a table over at Snug Harbor, where they make a mean whiskey ginger). About an hour into waiting, my phone buzzed excitedly and we bounded back upstairs to claim our table.
I think Soul is smartly decorated; with dark wood and cool décor (including a peacock), it really gives off a relaxed, but not too relaxed, hip lounge vibe. We were seated at a table near the DJ Bar (I've also enjoyed dinner in their large booths and on their patio with a view of Uptown which is beautiful). The DJ bar is a great concept, and I love that every time I go there's different music to jam to while I eat (I have yet to go on a Monday night, but Monday's are when a coworker of mine plays, and it's definitely on my to do list!). The only drawback is that it is quite loud, most conversations take place at a yelling decibel, but it's all part of the experience.
The food concept at Soul is small bites, like a tapas situation, along with paninis, sushi, and craft cocktails. Because I've been several times, I've been lucky enough to try a variety of things on the menu (including bone marrow, which was surprisingly yummy, and the sushi), and everything I've eaten has been absolutely delicious. It is really and adventurous and eclectic menu, and it's always a fun meal, especially depending on your dining partners. I let L take the wheel because it was her first time at Soul, and wanted her to get things that appeased her (so I was a bit sad that no sushi was involved, but luckily I got sushi take out the following week so it was ok). We settled on five small plates and some cocktails.
Even though it was really busy (Friday night) the kitchen didn't seem too backed up, and our food started rolling out (I love at tapas' places that the food just comes out when it's ready, so you can eat it hot and fresh, and that if you're still hungry after eating everything you've ordered, you can always get more!).  We had:
Asian glazed pork belly tacos,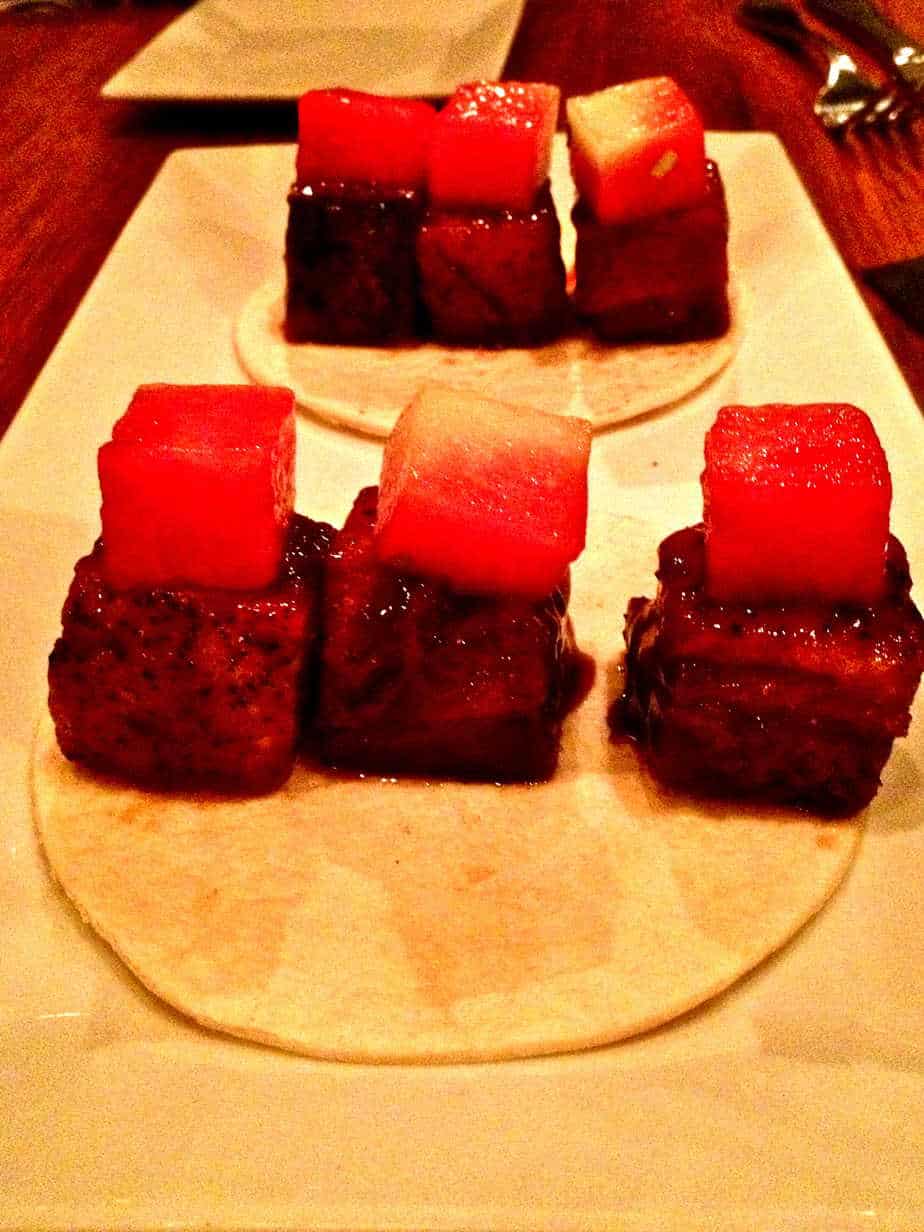 Saganaki,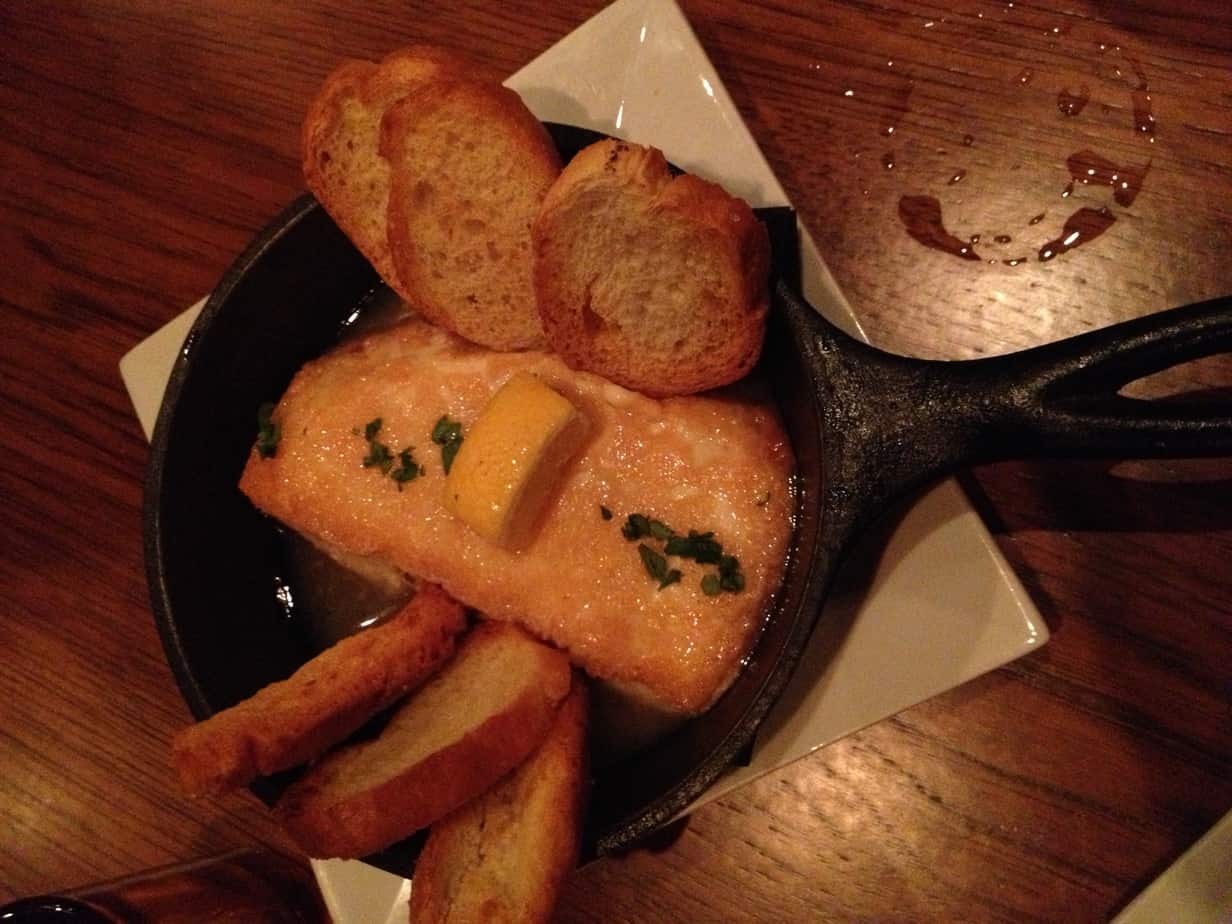 flatbread (with truffle whipped goat cheese,pistachio pesto, honey braised garlic and fresh arugula…this is definitely my favorite, I get it every time),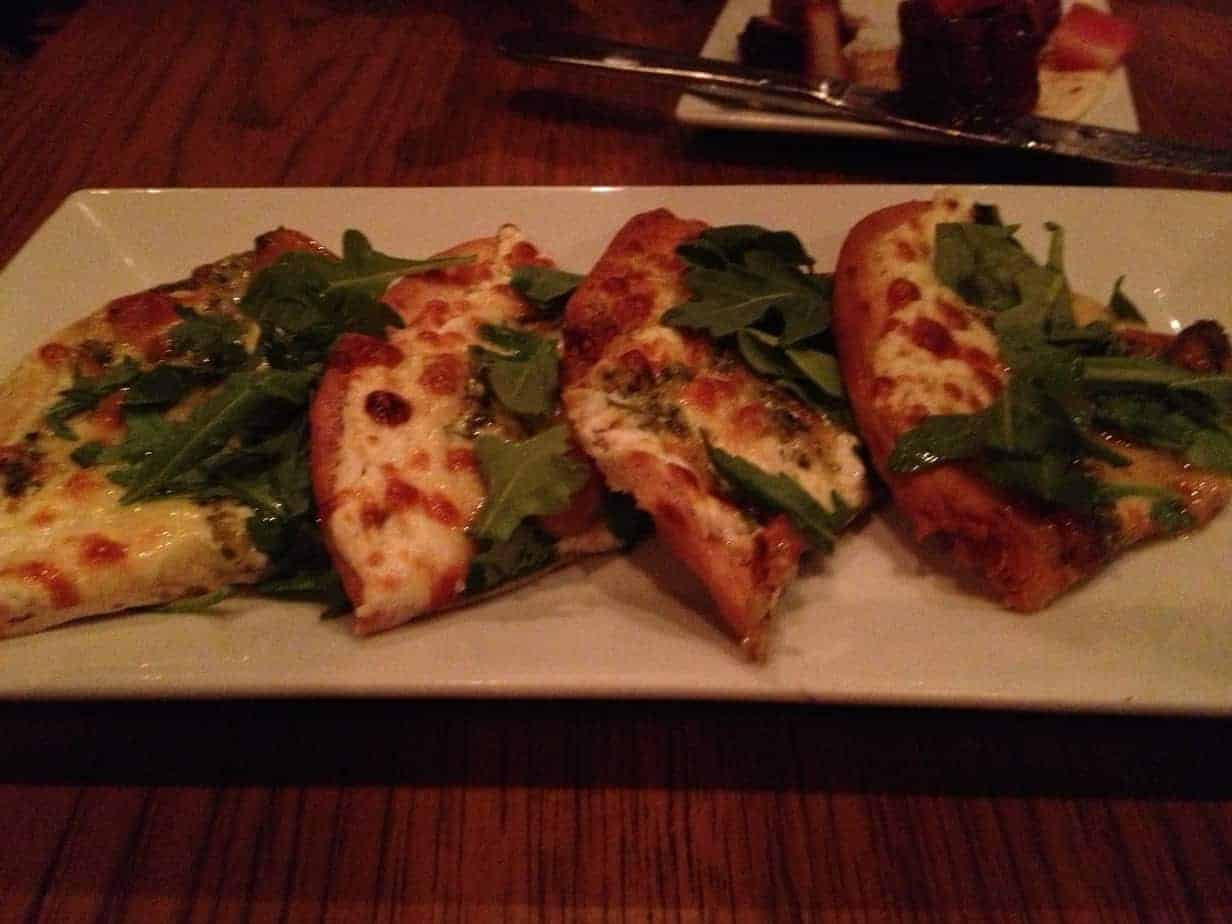 fried meatballs,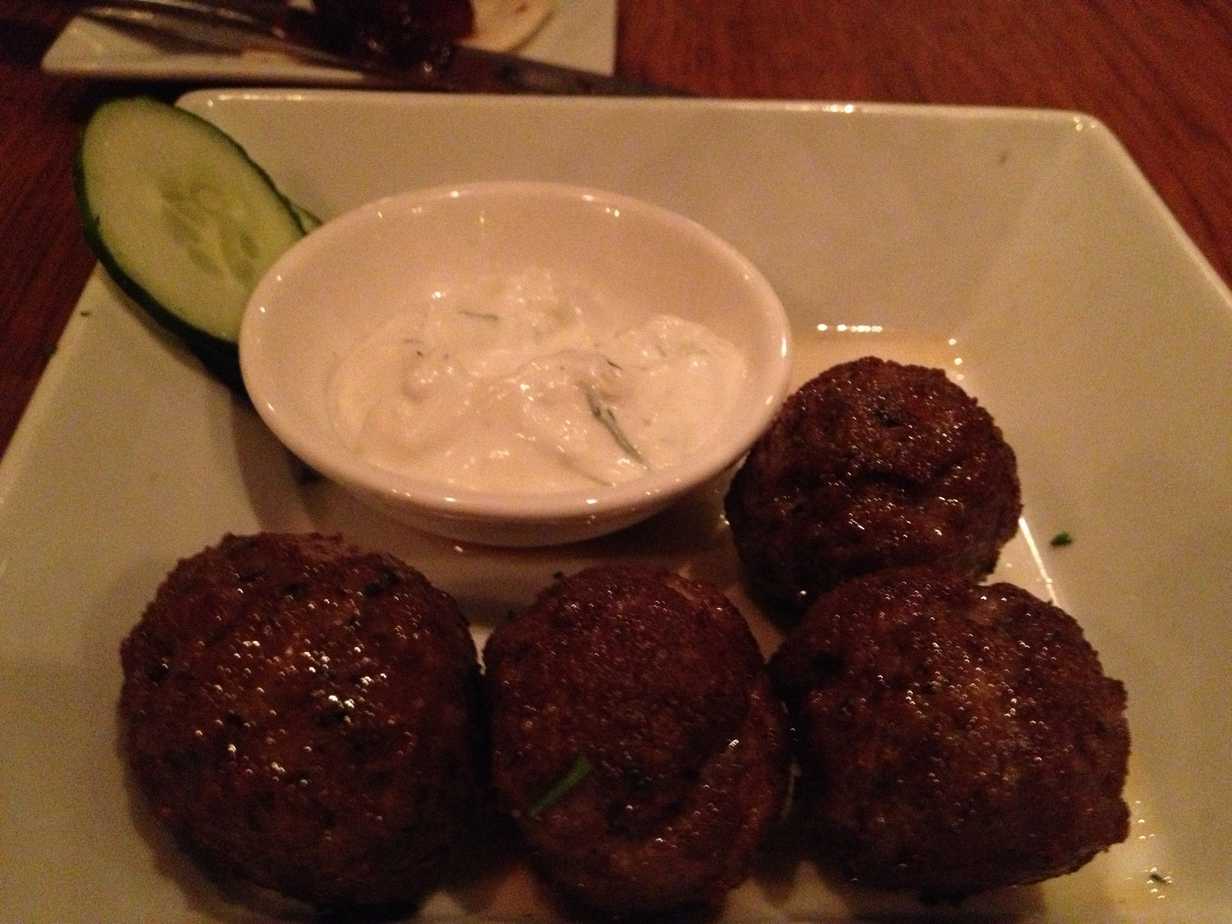 and chimichurri beef skewers.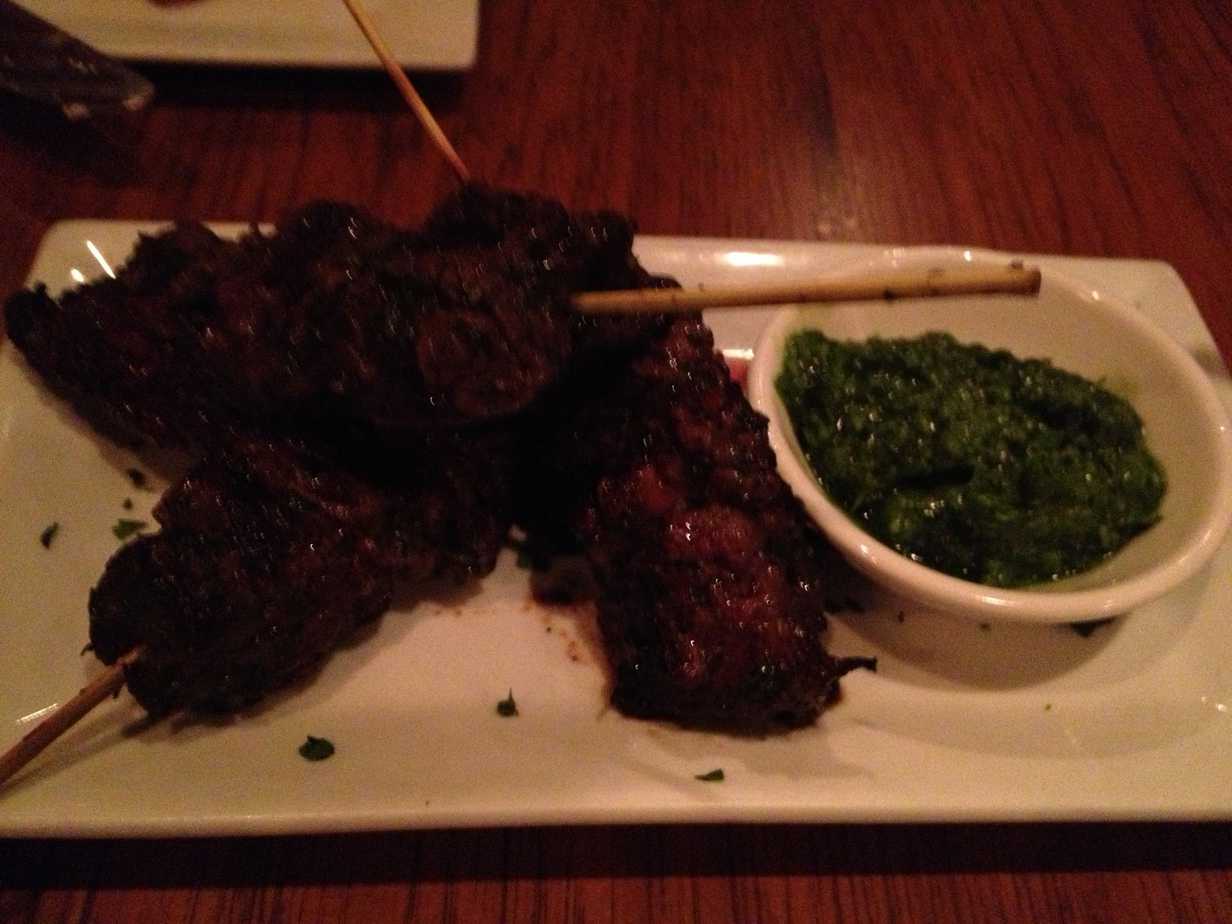 I would recommend all of the above (except if you are more adventurous, skip the meatballs and go for the bone marrow or a Soul roll). Soul is definitely at the top of my Charlotte foodie scene list, and I will go anytime someone asks me to. I'm looking forward to getting up there on a Monday when Tommy is in charge of the tunes, as well as  for a Sunday Disco Brunch.
map & more
score: 9
spending: $$
neighborhood: plaza midwood
cuisine: tapas
official website
[googlemaps https://maps.google.com/maps?f=q&source=s_q&hl=en&geocode=&q=Soul+Gastrolounge,+Central+Avenue,+Charlotte,+NC&aq=0&oq=soul+ga&sll=35.203153,-80.839829&sspn=0.637372,1.104126&ie=UTF8&hq=Soul+Gastrolounge,+Central+Avenue,+Charlotte,+NC&t=m&ll=35.220275,-80.813284&spn=0.008765,0.010686&z=15&iwloc=A&output=embed&w=250&h=250]