These Swedish meatballs are a family favorite recipe that are flavorful and easy to make, making them perfect for a warming, winter dinner (and they'll definitely rival anything you can get at Ikea).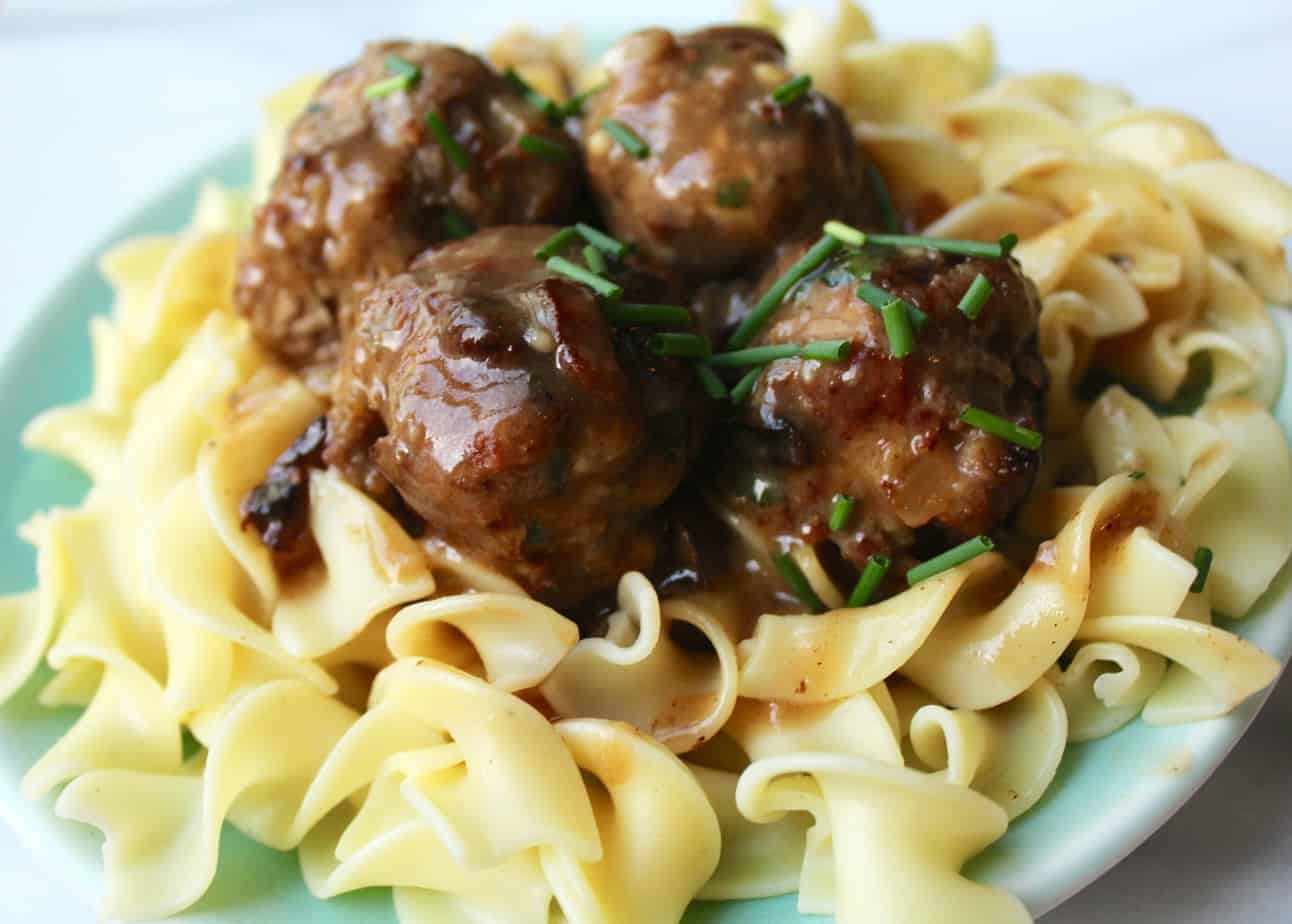 It's beginning to feel a lot like winter.
The grey, blustery weather we've had in Charlotte lately has made me want to do two things. Curl up in front of the fireplace and hibernate until March. Eat a ton of comfort food.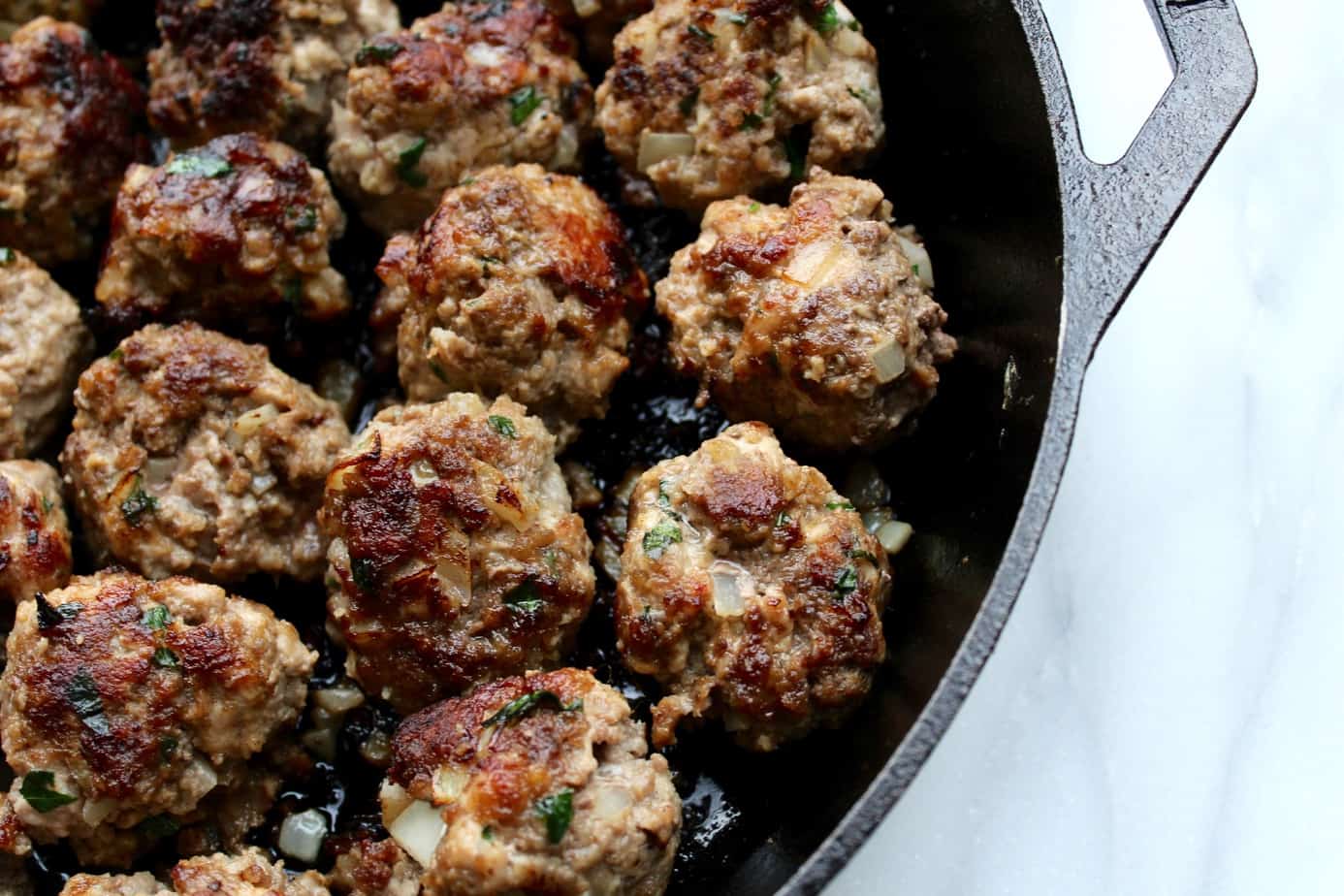 Well, I'm pretty close to achieving my hibernation status. We set our Christmas tree up last week and my favorite thing to do is switch the fireplace on (gas fireplace for the win!), pour a glass of wine, and sit on the couch and bask in the glow of the twinkle lights. I've been intermixing my cozy nightly ritual with some of my favorite recipes that are sure to warm us right up.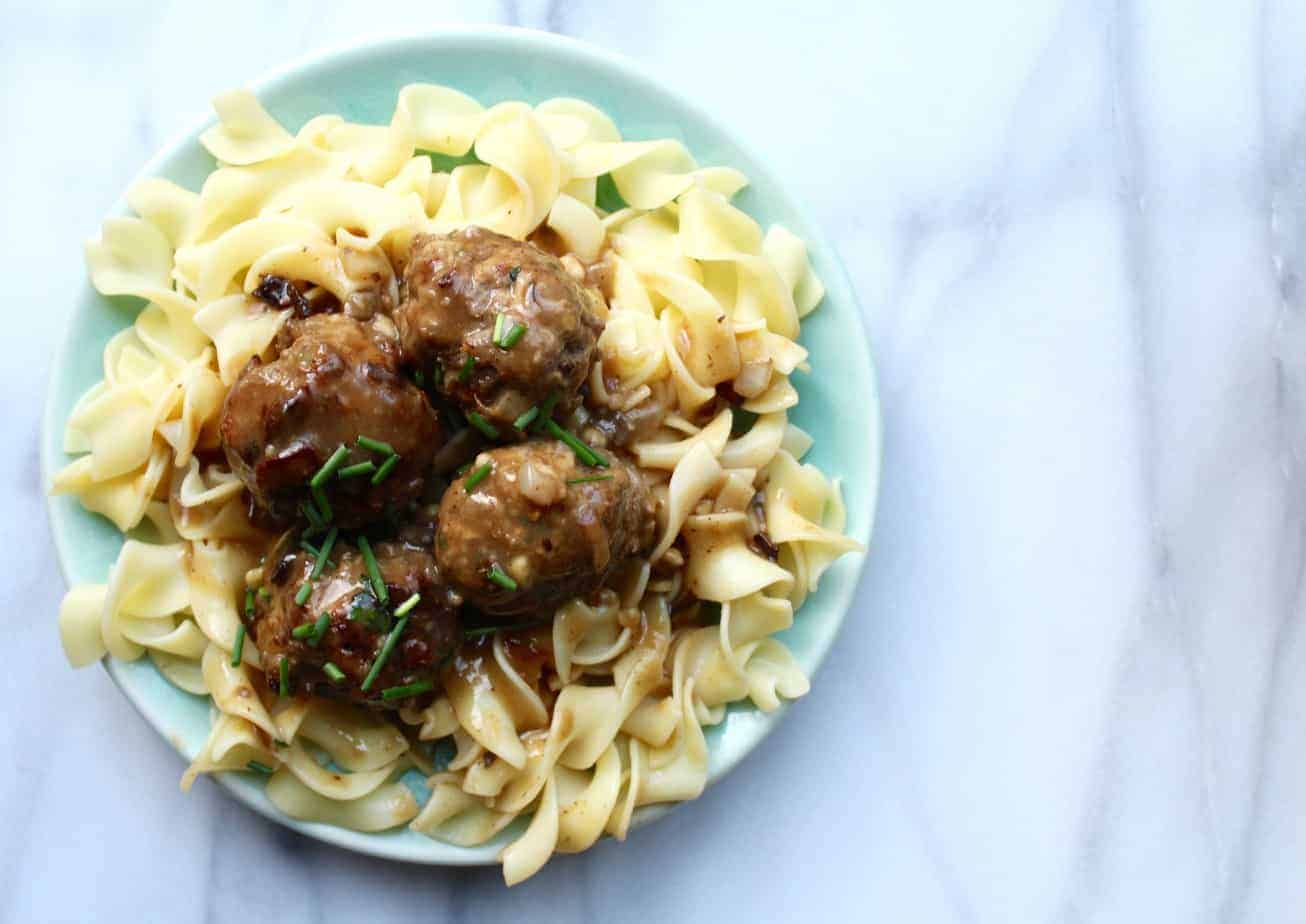 At the top of the list for a particularly cold, rainy Saturday was one of my favorite family recipes, Swedish meatballs. These Swedish meatballs have been a staple in our family for generations; my grandmother got the recipe from a neighbor, May Williams, and the original (scribbled on a sheet of yellow, lined legal pad in pencil in Baba's familiar handwriting) is framed and hanging in my mom's kitchen. It's a dish that Baba would make as a special occasion dish for my mom and aunt when they were kids, and it's something my sister and I always looked forward to in the weekly family dinner rotation growing up. It's not hard to make, and its sentimental smells and flavors make it one of my favorites. It's a familiar, special dish perfect for a winter weeknight meal or slow Saturday or Sunday.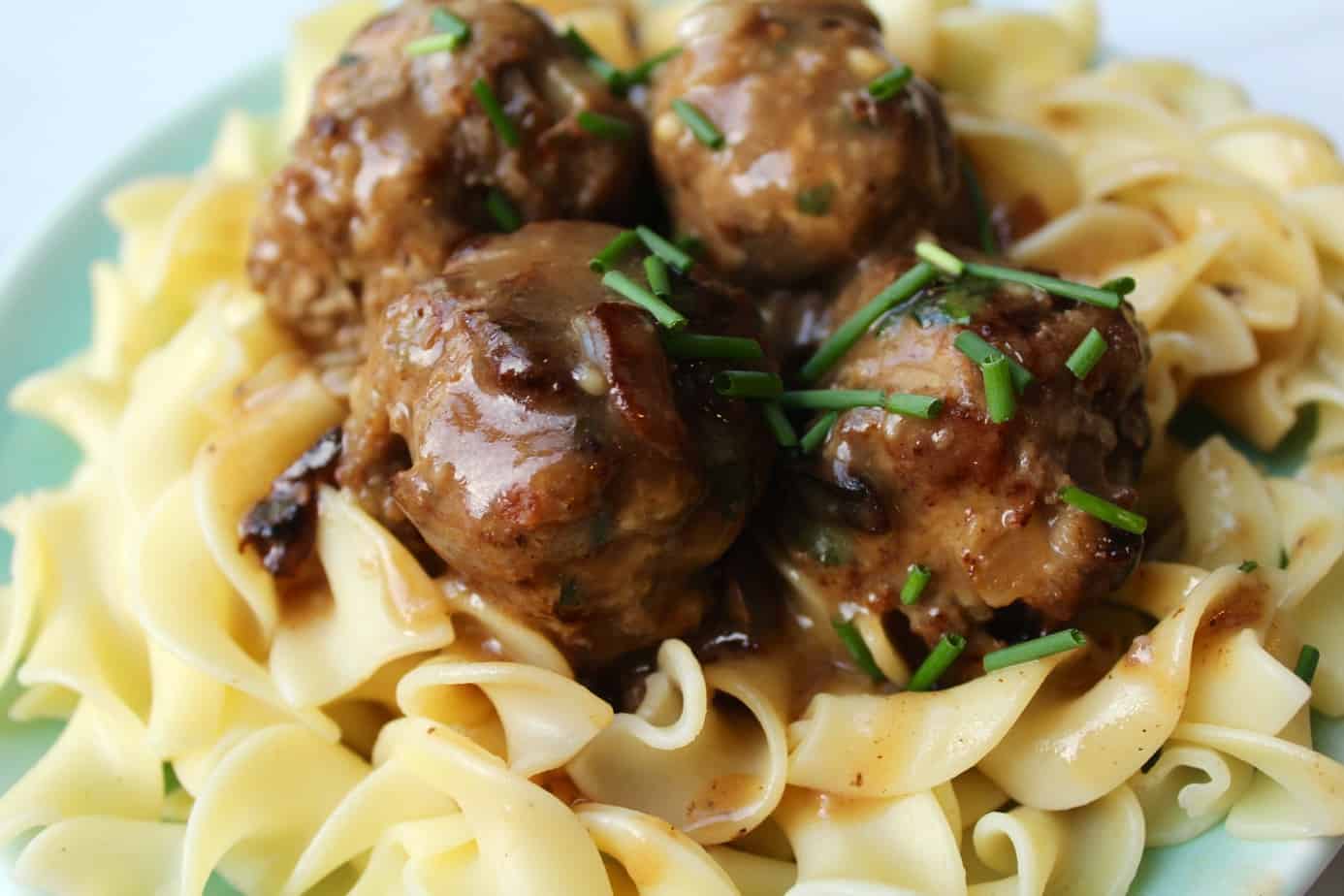 Also, it seems like I'm not the only one in the house that loves Swedish meatballs. (I couldn't resist sharing this Pheebs photobomb).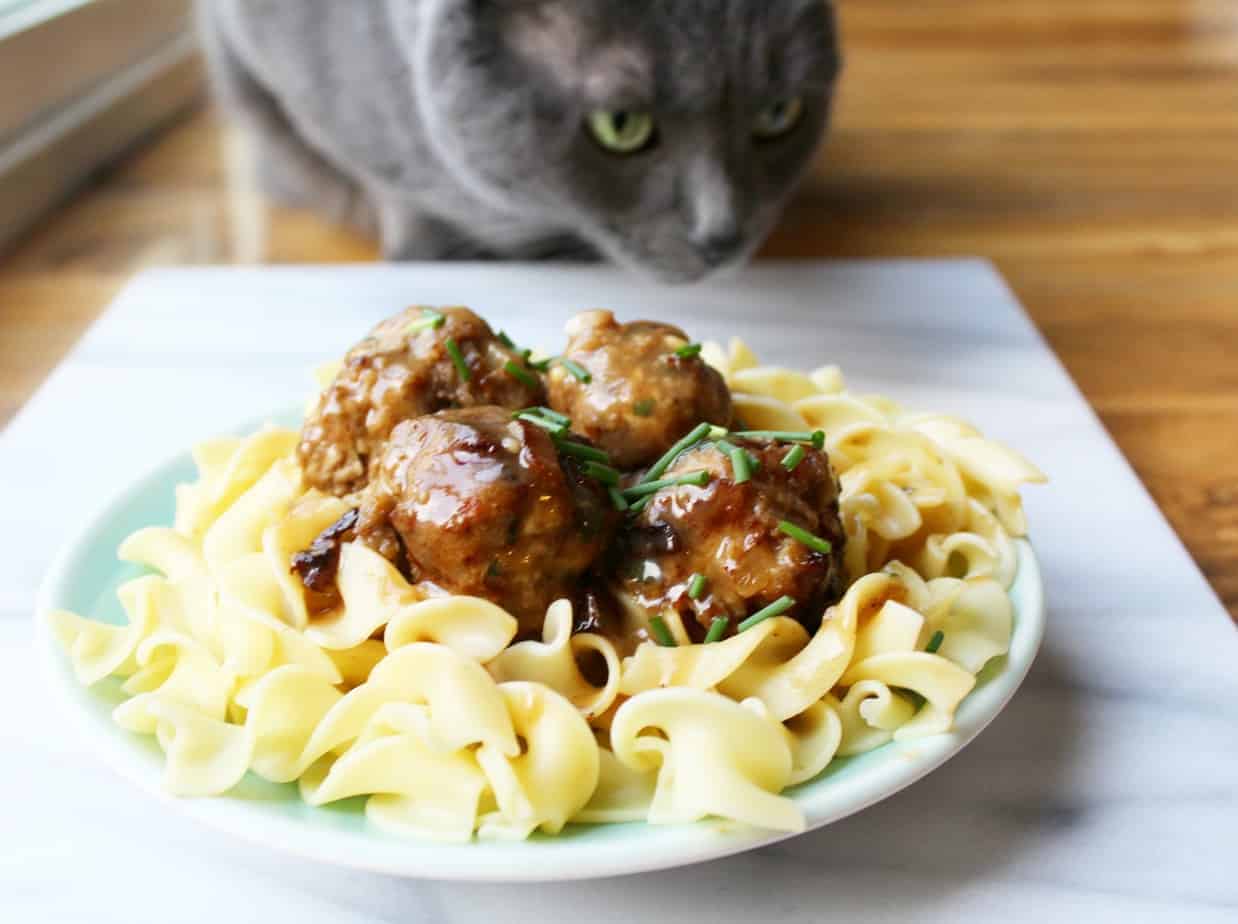 Pin for later!