Charlotte's Best Bites is a series of guest posts on Off the Eaten Path where each month a new face shares their favorite Charlotte restaurants with my readers. The result is a collaborative dining guide featuring the best Charlotte restaurants written by the people who love Charlotte. Today we have Alexis taking us to the best Charlotte breweries with food!
(PS: We love Charlotte's beer and brewery scene, so make sure you read Off the Eaten Path's complete guide to Charlotte breweries including a list the best breweries in Charlotte!)
Hey! My name is Alexis, I run a beer and travel website, Adventures & Ales!
I moved to Charlotte from New Orleans in late 2018 after falling in love with the city on a road trip.
My favorite things about The Queen City are the amount of amazing craft beer we've got, that it is between the mountains and the beach so you can get the best of both worlds, and that there are so many distinctive neighborhoods to hang out in that each offer something great!
Obviously because I am more of a beer-ie than a foodie, my edition of Charlotte' Best Bites is going to focus on the best Charlotte breweries with food!
Charlotte Breweries with Food, Best Overall Food Menu: Heist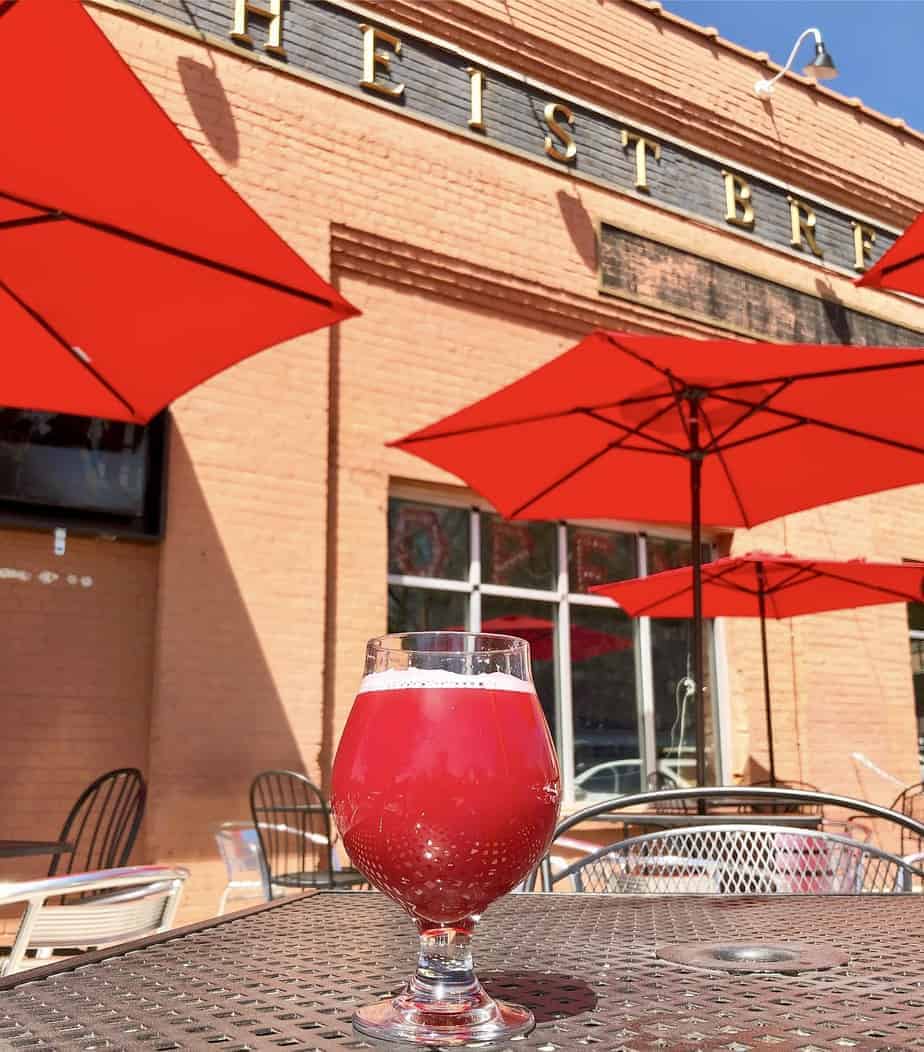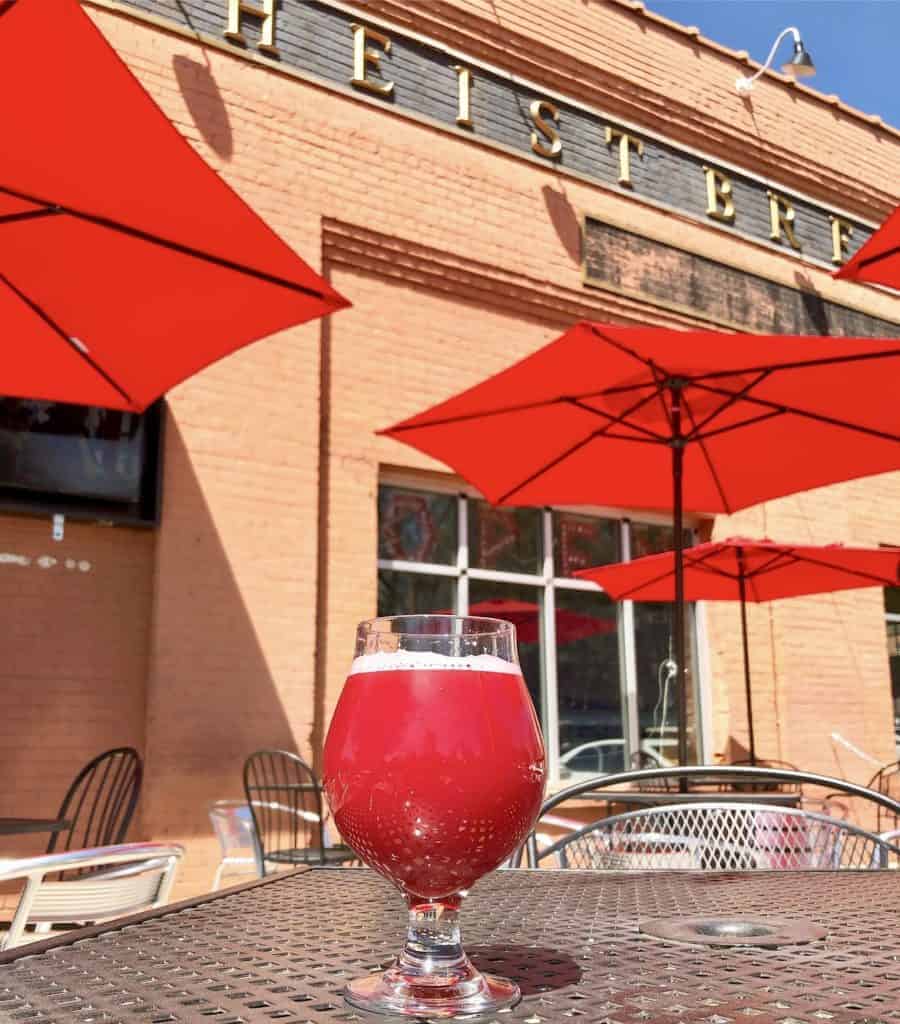 Heist makes some of the best beer in Charlotte and has equally delicious food. Unlike most places that have 'brewery' in their name, Heist doesn't make food an afterthought. Their menu is extensive, creative, and well-done.
The patio at Heist is the perfect place to relax with a beer in the heart of NoDa. They also have a craft cocktail program for all you non-beer drinkers out there!
Heist hosts frequent events, such as live music, trivia, and music bingo to keep you entertained while visiting, so be sure to check out their facebook before you visit to see what's happening!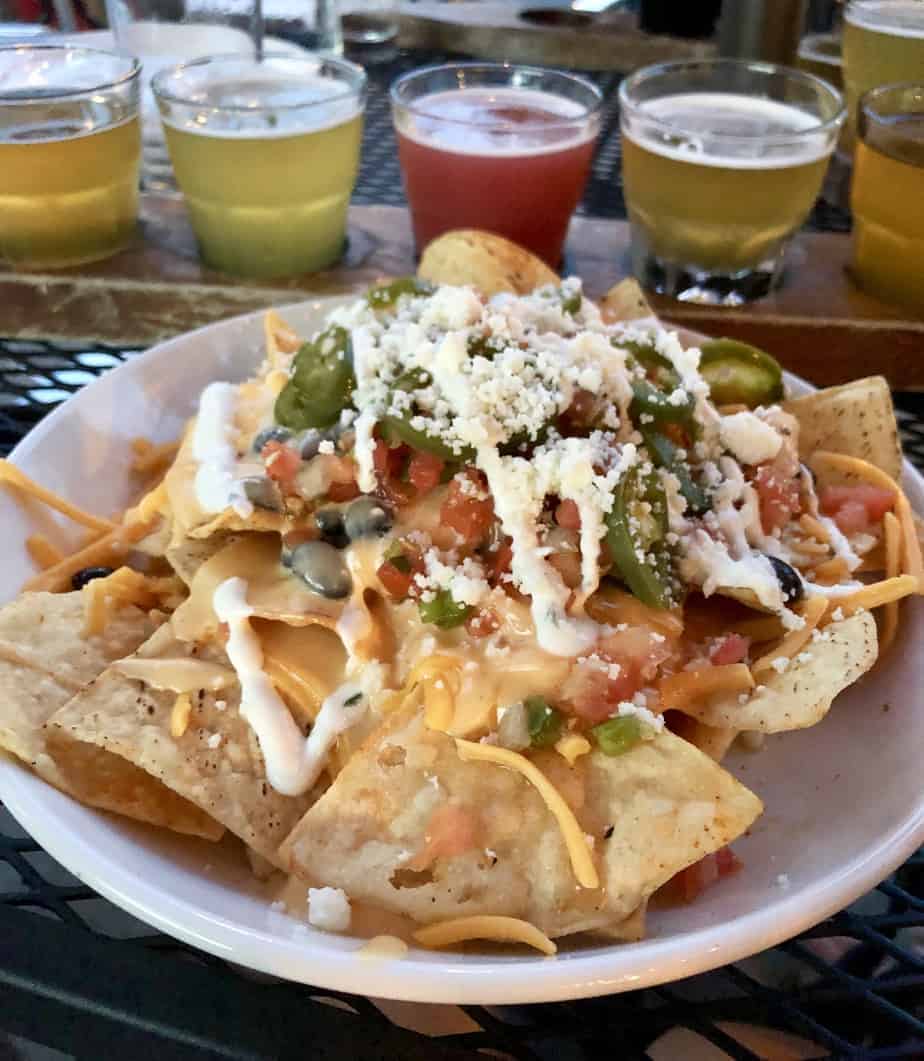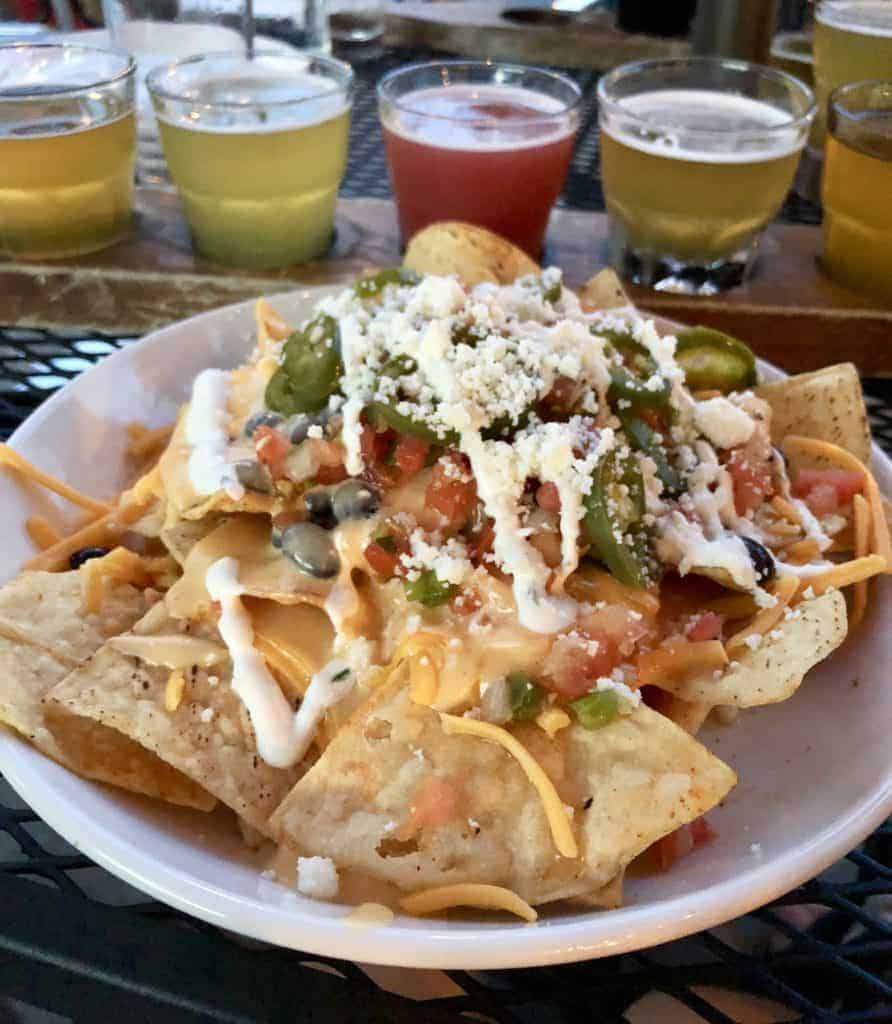 One of the biggest hits at Heist is their Sunday brunch buffet. It is all you can eat for $19 and features an omelette station, donut tree, pizza bar, and so much more! They also have a menu-based brunch on Saturdays if that's more your style.
Heist has been around since 2012 but have been gaining more and more popularity for both their beer and food–they even opened a second location this spring. Heist Brewery and Barrel Arts is located near Camp North End. They don't have food at this spot yet, but it's a fun place to hang out and enjoy some delicious beers.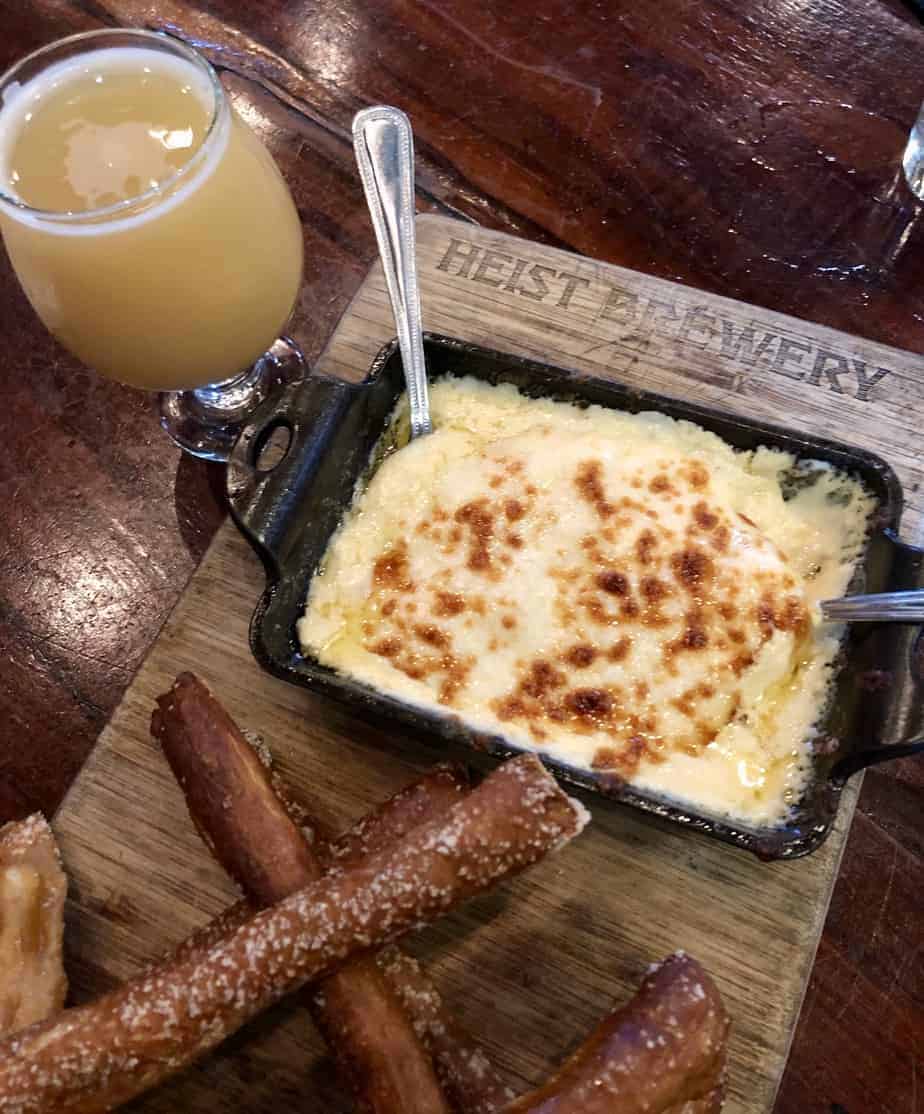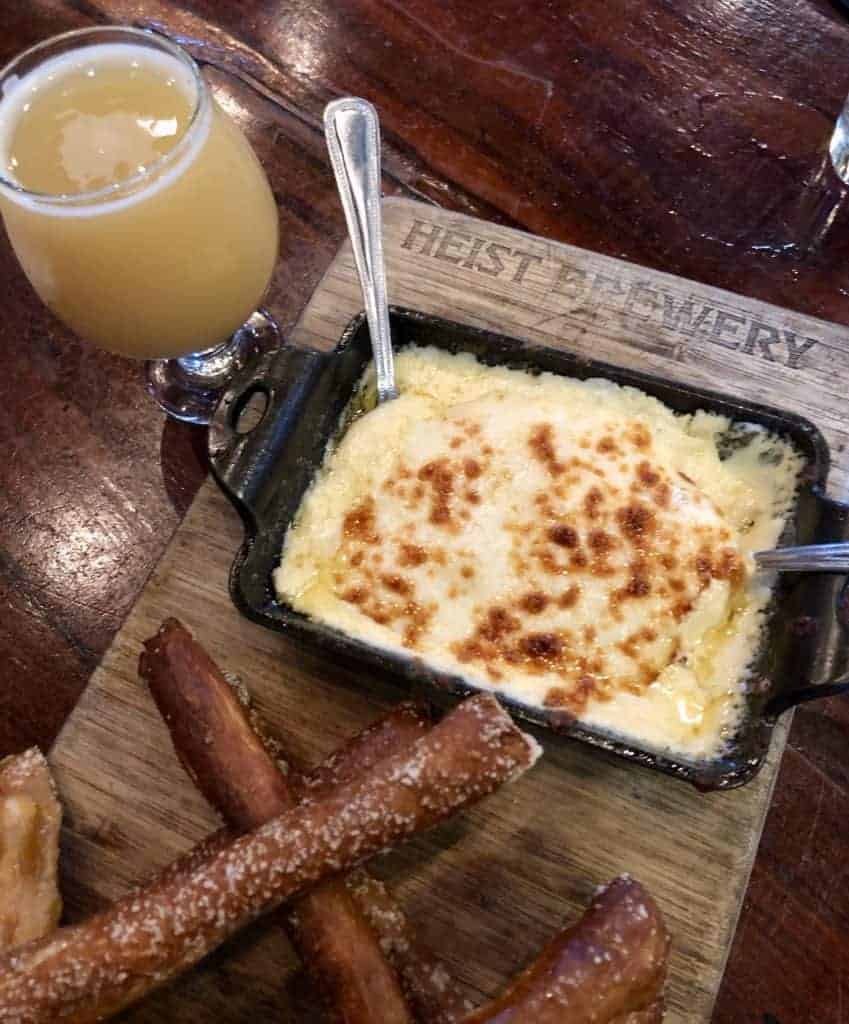 Top Recommendations: Carne Asada Nachos, Chicken and Waffle Tacos, Beer Cheese Dip
Favorite Beers: Big Pick'N and Citraquench'l
Heist Brewery: NoDa, 2909 N Davidson St #200, Charlotte, NC 28205
Heist Brewery & Barrel Arts: Druid Hills, 1030 Woodward Ave, Charlotte, NC 28206
Charlotte Breweries with Food, Best Brewery Pretzel: Legion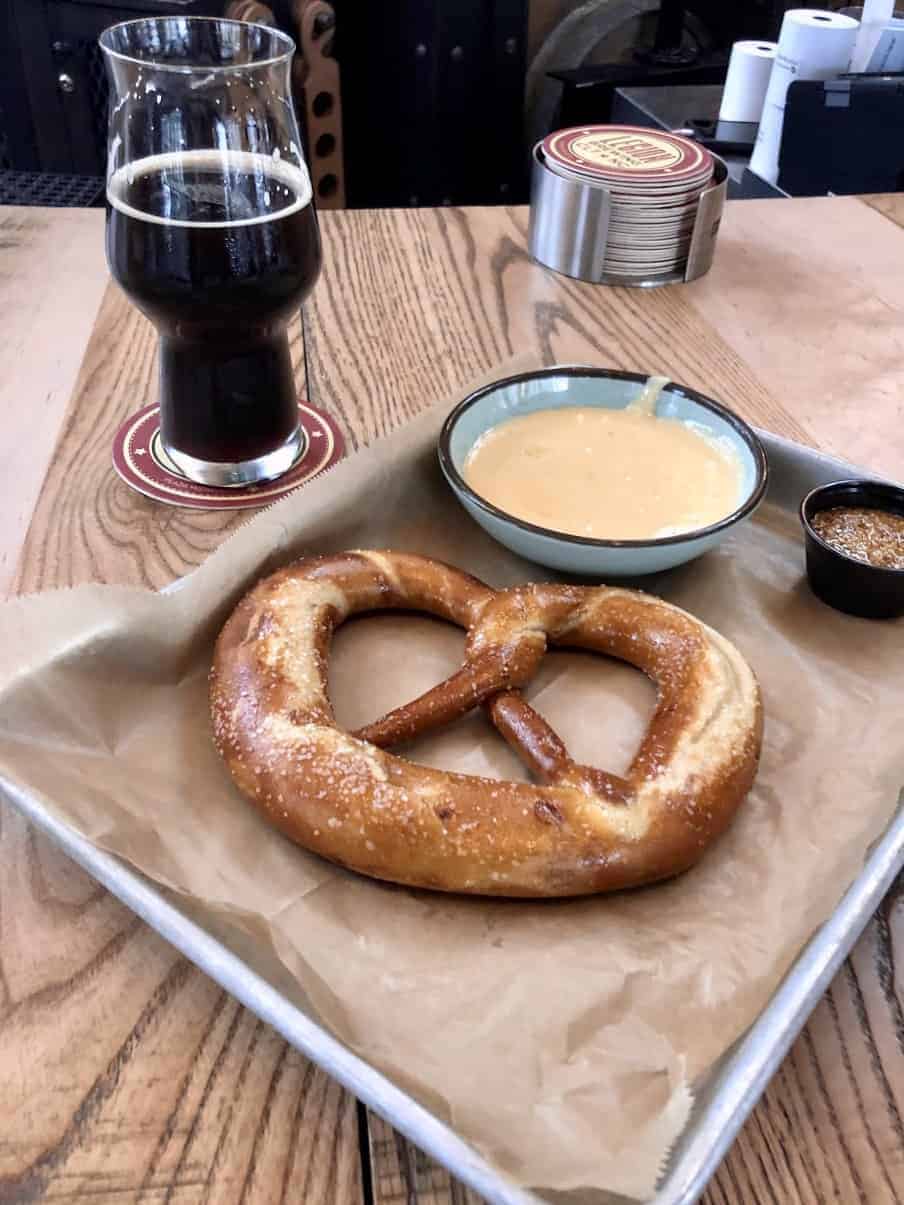 Look. I go to breweries all the time and I cannot understand why it is so difficult for some places to make a decent pretzel with beer cheese?! It is a frequent thorn in my side, but thankfully Legion has nailed it. Their pretzel is delicious and comes with the largest quantity of beer cheese I've ever seen served with a pretzel, so extra props for that.
Legion has two locations for you to enjoy their pretzel/beer cheese combo, delicious beers, and the rest of their menu items at: the original in Plaza Midwood and their newer location in SouthPark.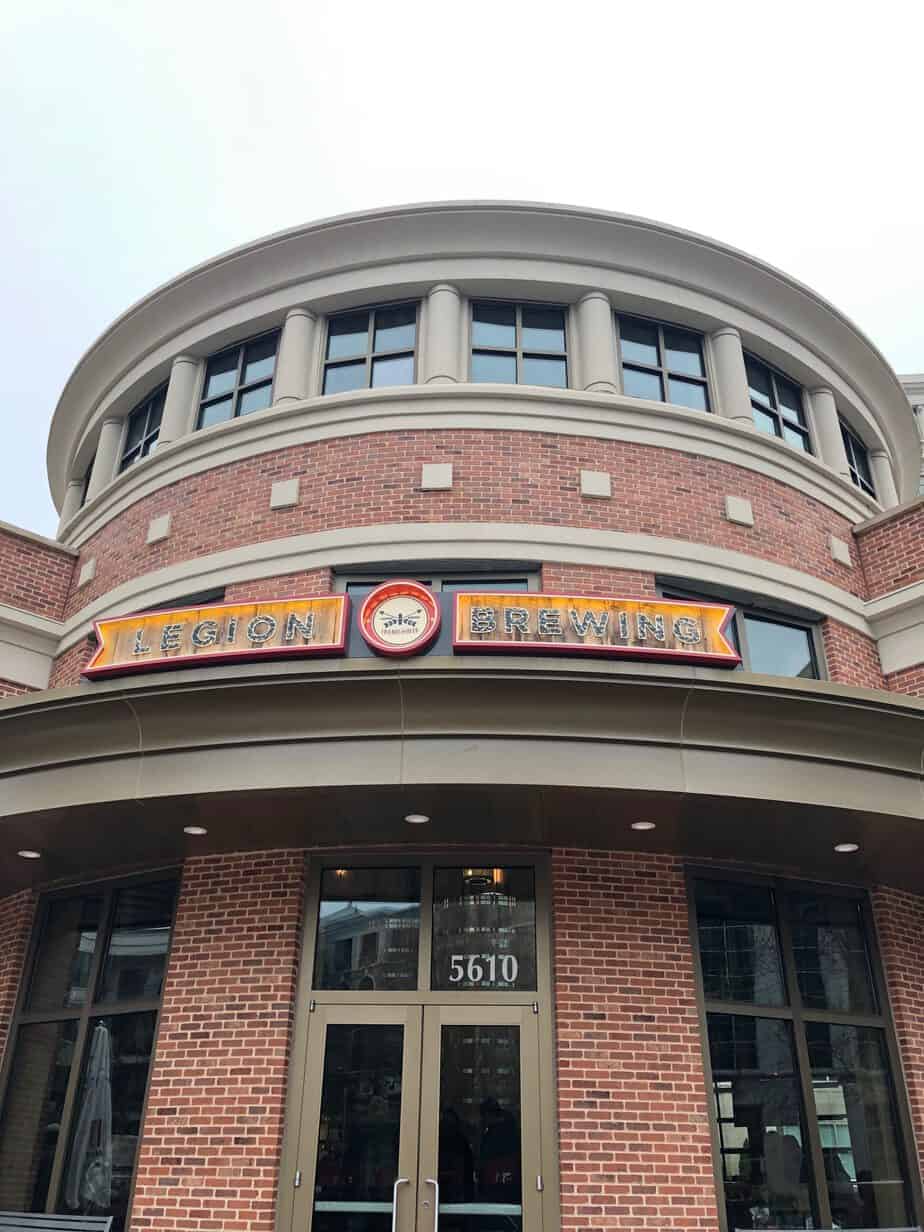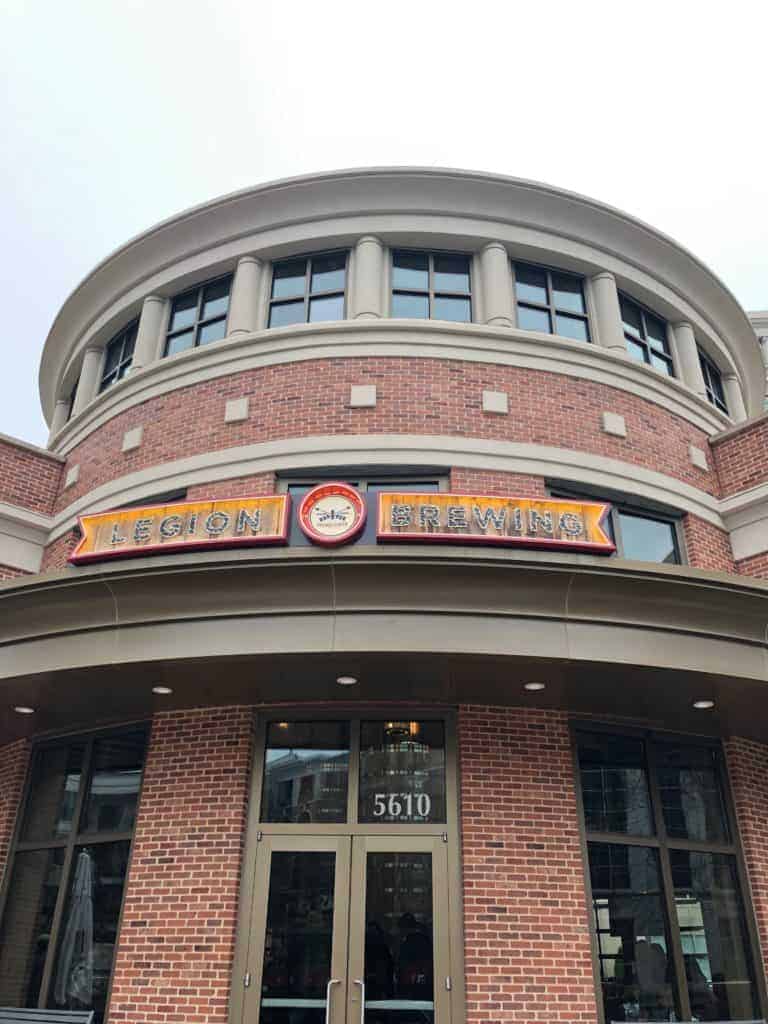 Their Plaza food menu is smaller and focuses on apps and sandwiches, with brunch on Sundays from 10am-2pm. This location has lots of board games to play, a nice outside patio, and frequently hosts festivals and events in their parking lot.
Their SouthPark food menu is expansive, with apps, salads, pizzas, sandwiches, burgers, and steak/fish entrees. They also offer brunch on Sundays from 10am-2pm. This location is definitely more food-focused–the tables are set-up like a restaurant and a host greets you and seats you.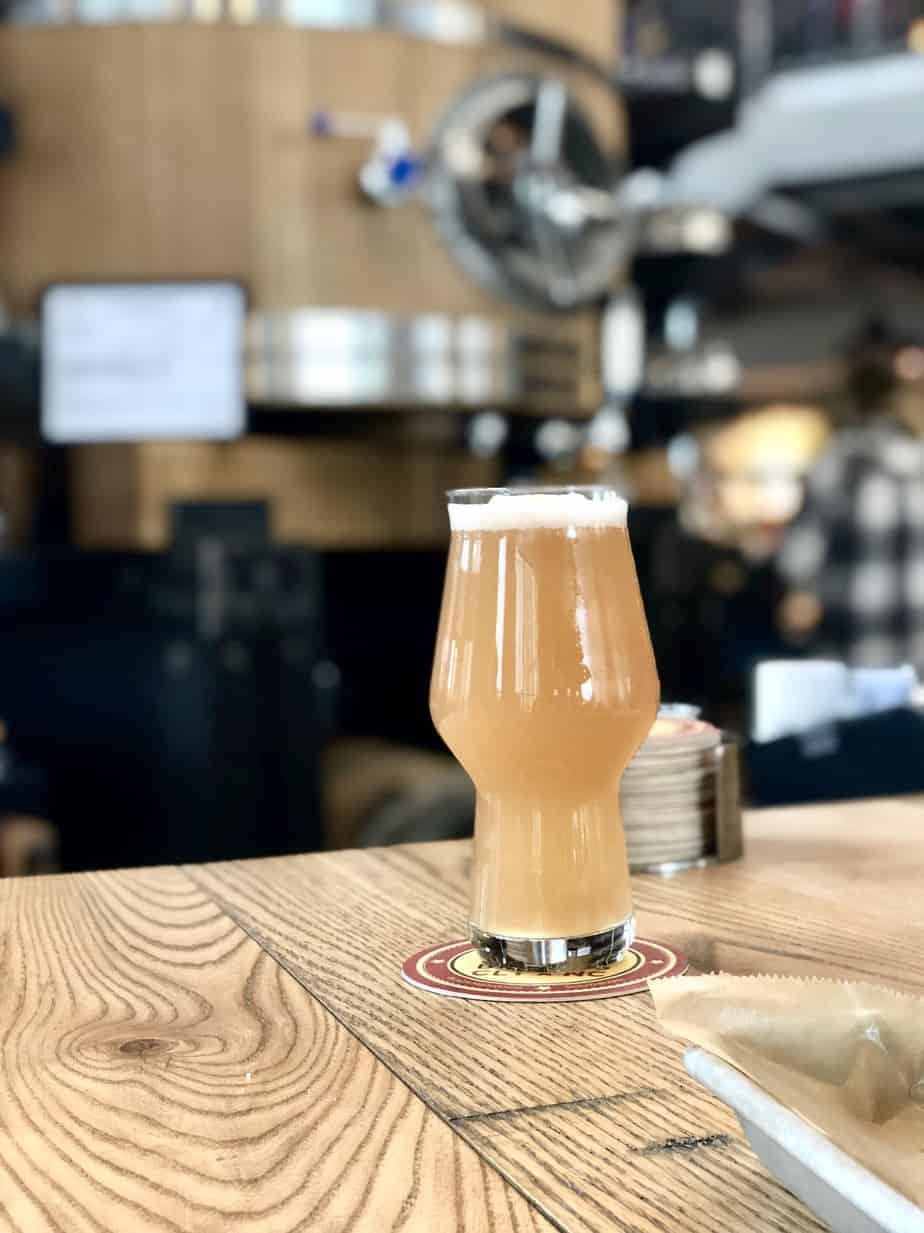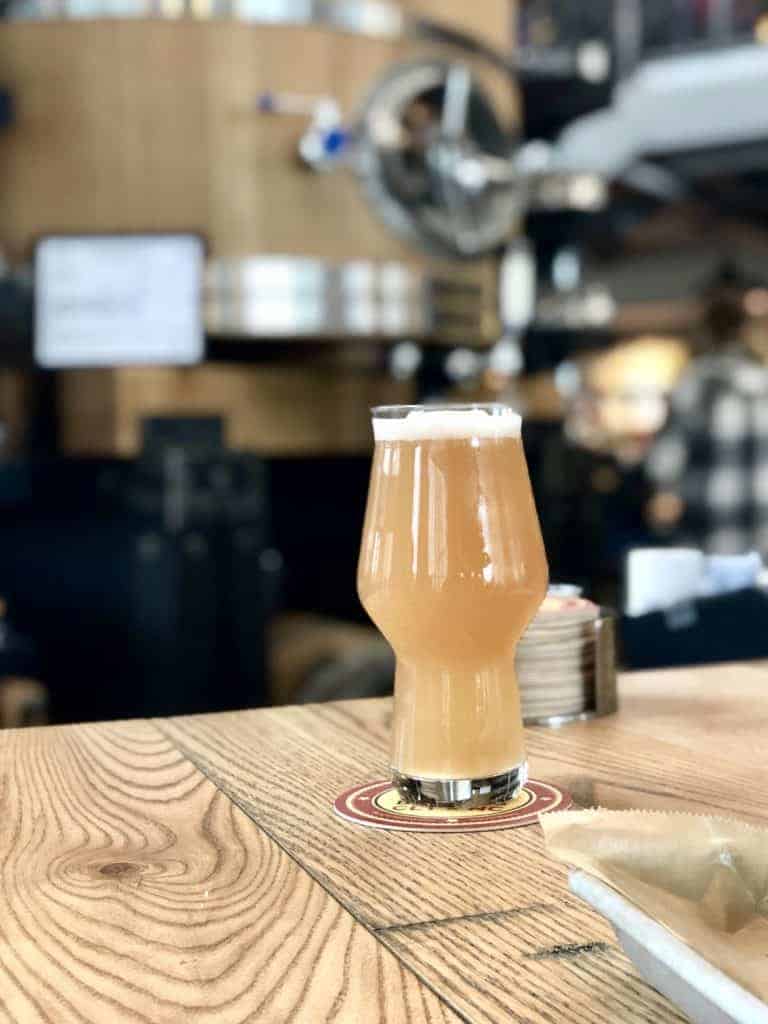 Top Recommendations: Beer Pretzel, obviously
Favorite Beers: Carolina Sparkleparty with Strawberry Basil and Maple Canyon
Legion Brewing: Plaza Midwood, 1906 Commonwealth Ave, Charlotte, NC 28205
Legion Brewing: SouthPark, 5610 Carnegie Blvd, Charlotte, NC 28209
Charlotte Breweries with Food, Best Traditional Beer Food: Olde Meck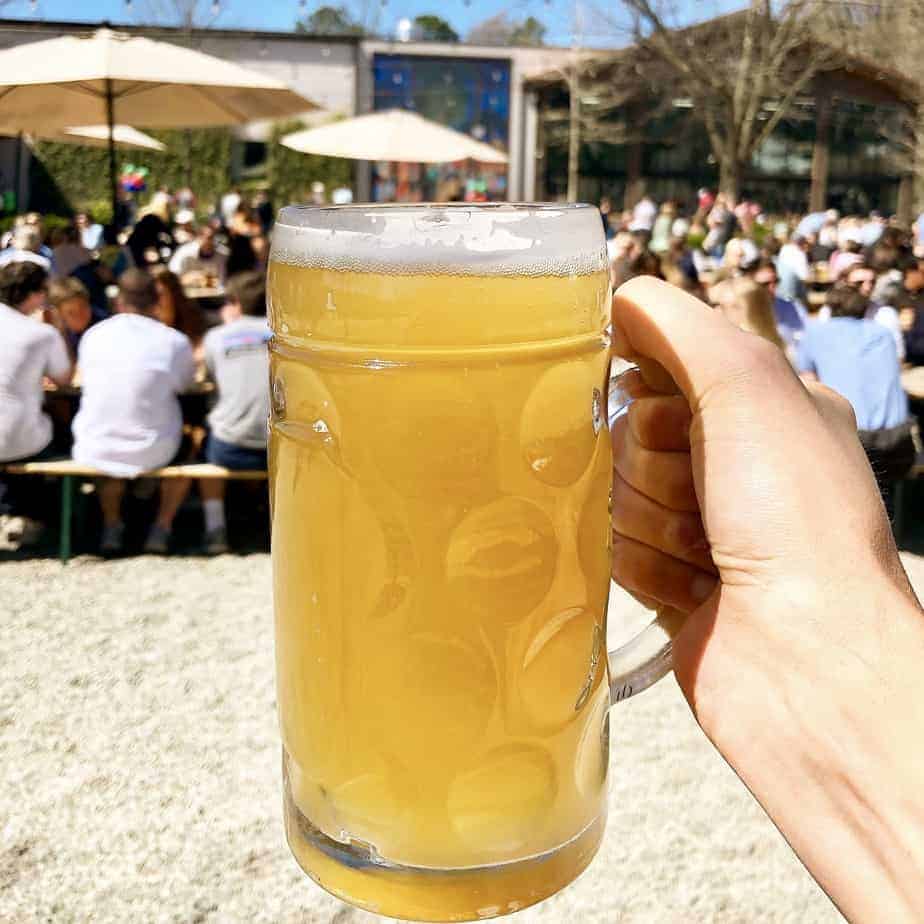 The Olde Mecklenburg Brewery is Charlotte's oldest brewery. They opened in 2009 and have won numerous awards for their beer and contributions to the city.
The best part about Olde Meck is their huge beer garden. With plenty of seats, frequent live music, and multiple bars, this is the spot to be when the weather in nice in CLT.
Their beers are brewed according to the German "Reinheitsgebot" law, which states that beer should only contain 4 ingredients: water, malt, hops and yeast. These pure, German beers won't be the trendy hazy IPAs or fruity sours, they are the traditional German beers, usually served in a stein.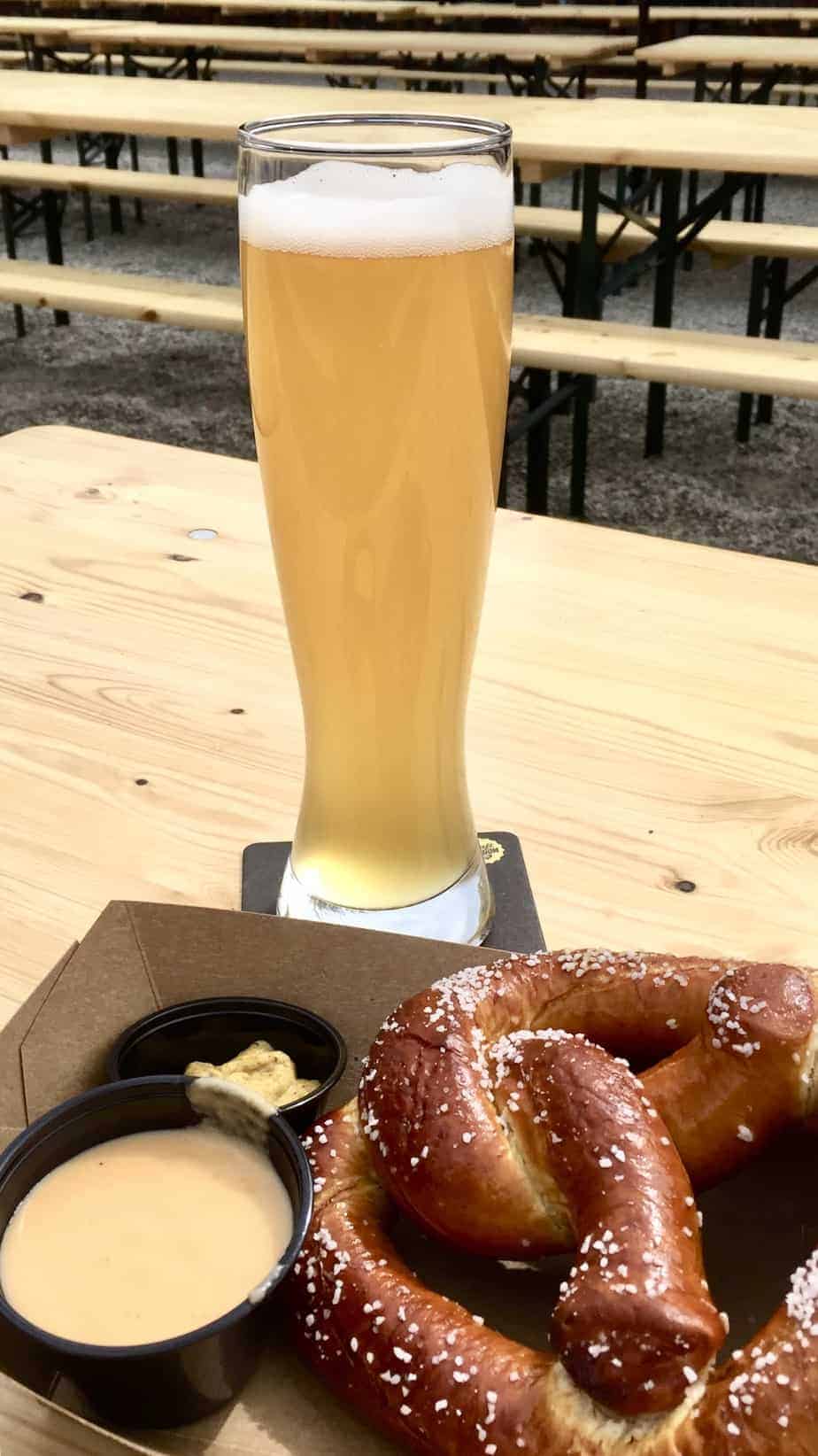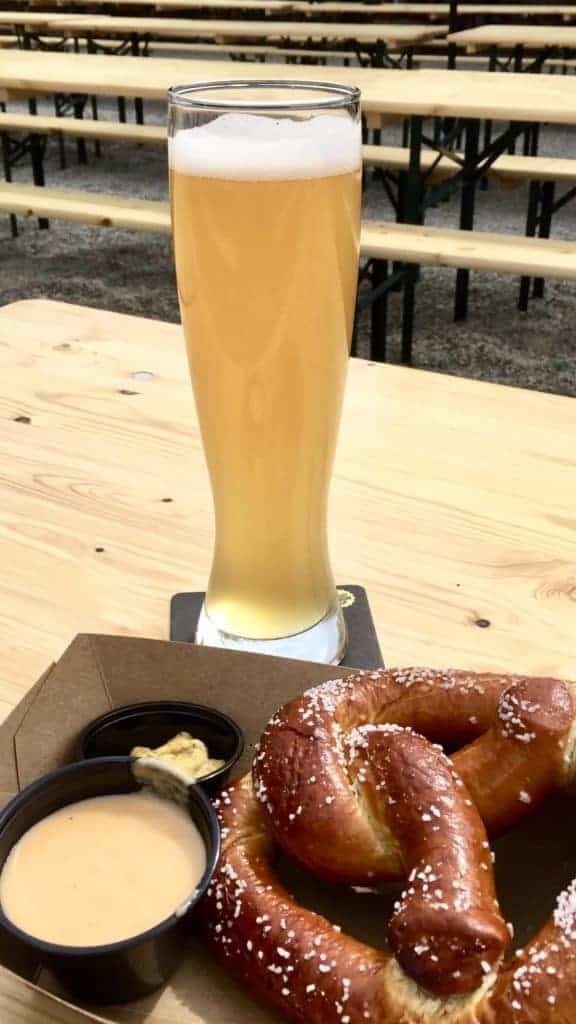 Their food menu features traditional German foods, including a plethora of sausages, pork schnitzel, and sauerkraut, and then burgers and pizzas for those feeling a little less traditional.
Top Recommendations: Sausages, Potato Pancakes, and Bavarian-Style Pretzel
Favorite Beers: Hornet's Nest Hefeweizen and Yule Bock (seasonal)
The Olde Mecklenburg Brewery: Lower South End, 4150 Yancey Rd, Charlotte, NC 28217
Charlotte Breweries with Food, Best Instagrammable Food: Wooden Robot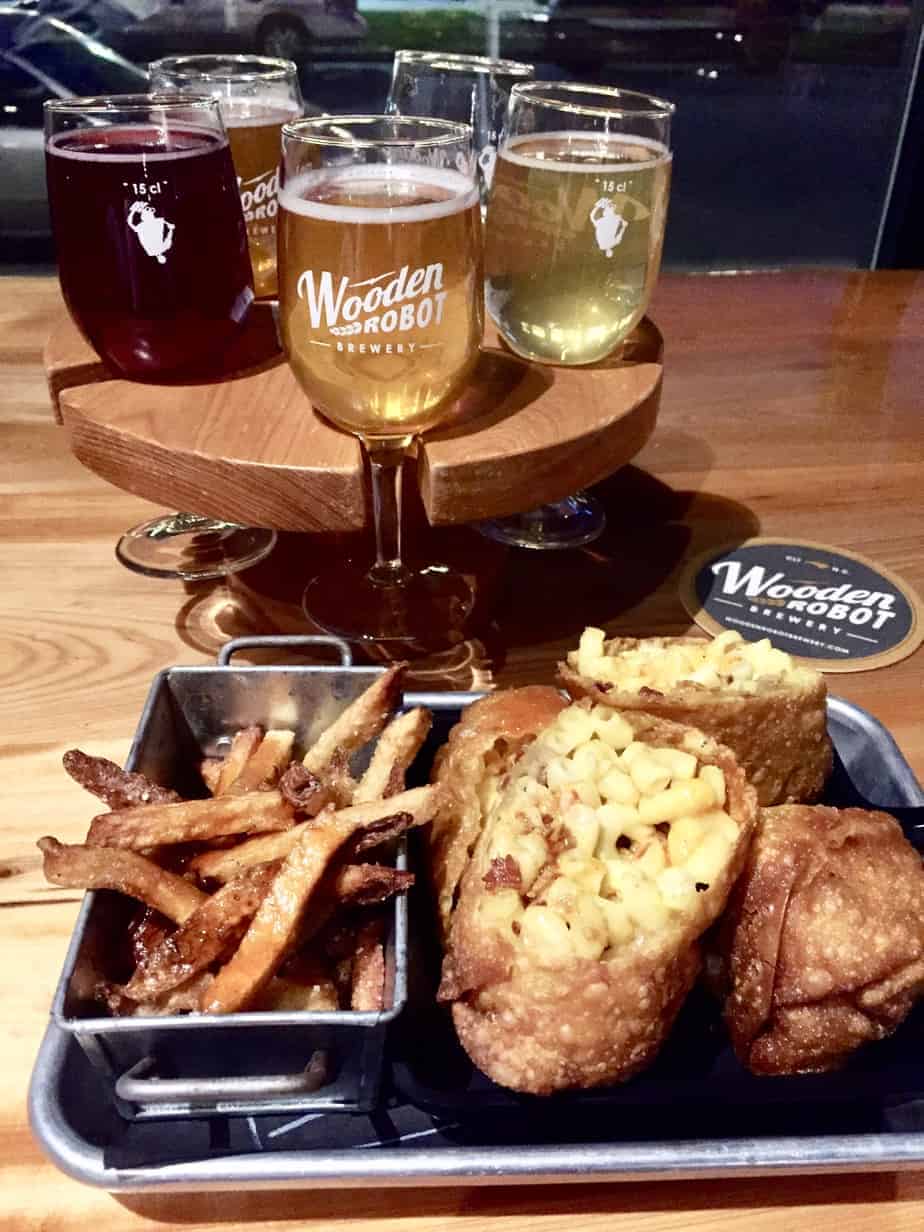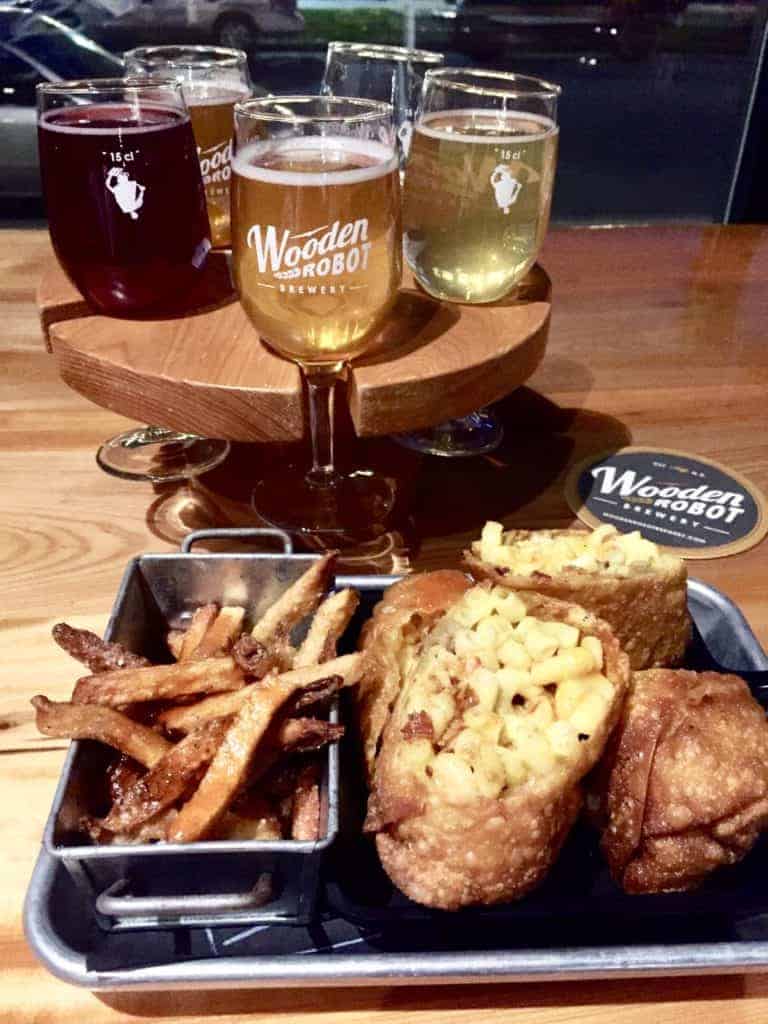 Wooden Robot is best known for their sour beers and Good Morning Vietnam, their coffee blonde, but their kitchen has been making headlines as of recent as well!
Twisted Eats started as a food truck and now is a full kitchen inside the brewery. Their menu is mostly apps and sandwiches, and they started offering Sunday brunch this spring.
Their food menu is crafted to pair with and utilize the beers being produced. This means that some of the food is made with beer (AKA my favorite type of food). They make some crazy and delicious things, such as mac and cheese eggrolls and fried chicken tacos.
Wooden Robot opened their doors in South End in 2015 and are now expanding to NoDa. Their second location should open this summer and will feature a beer garden, rooftop bar, and easy access to the Light Rail.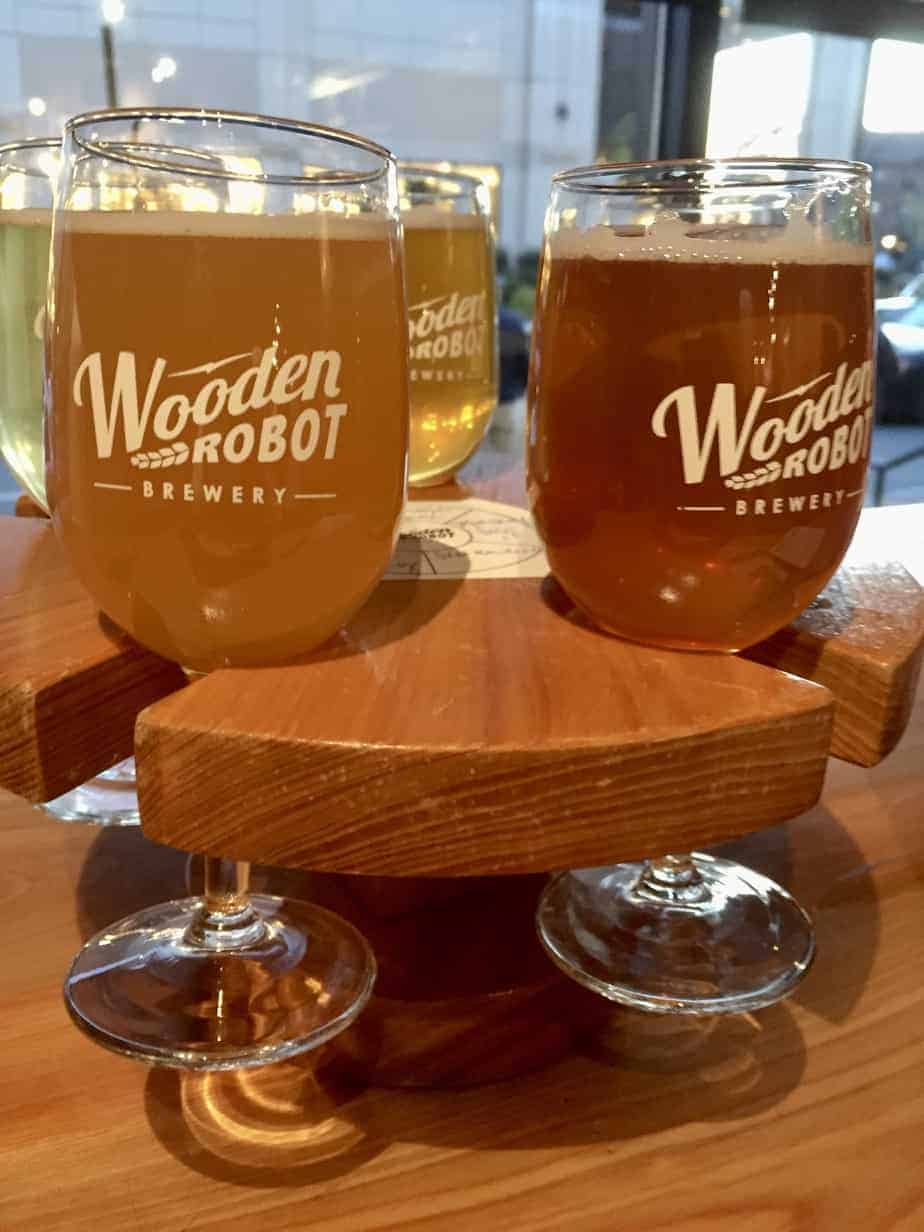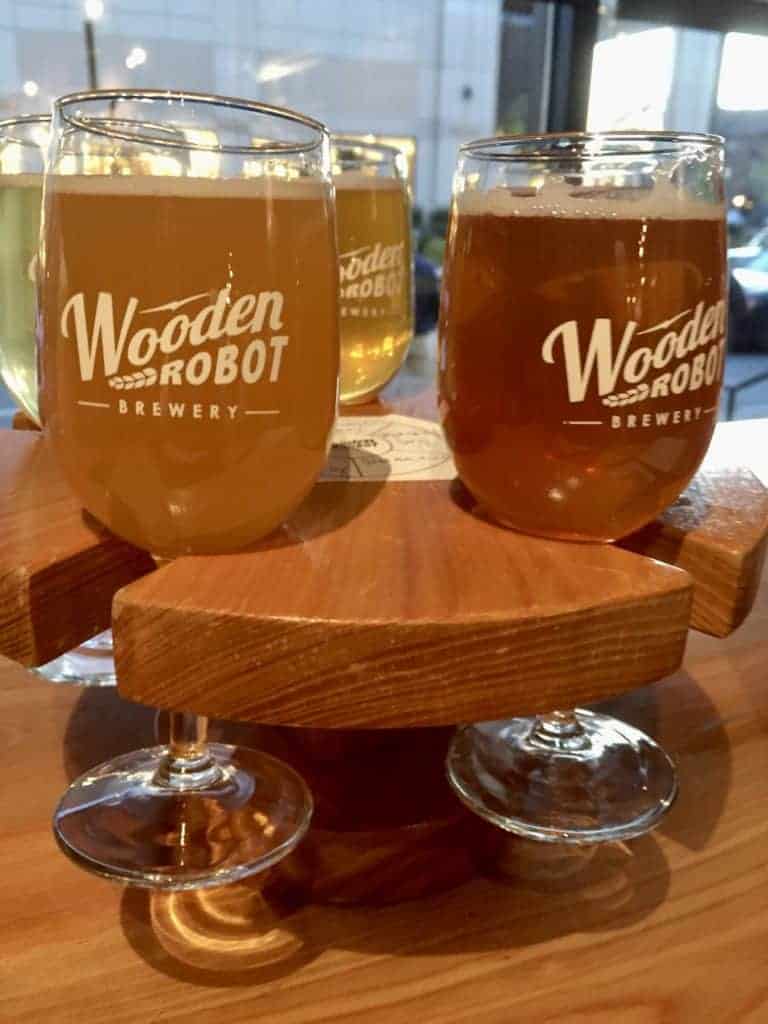 Top Recommendations: Bosshog Mac and Cheese Eggroll–Beer boiled macaroni, smoked bacon jam, stilton & parmesan cream, gruyère, and liquid cilantro drizzle…need I say more?!
Favorite Beers: What She's Having, and any of their rotating sours!
Wooden Robot: South End, 1440 S Tryon St #110, Charlotte, NC 28203
Charlotte Breweries with Food, Best Brewery Brunch: The Suffolk Punch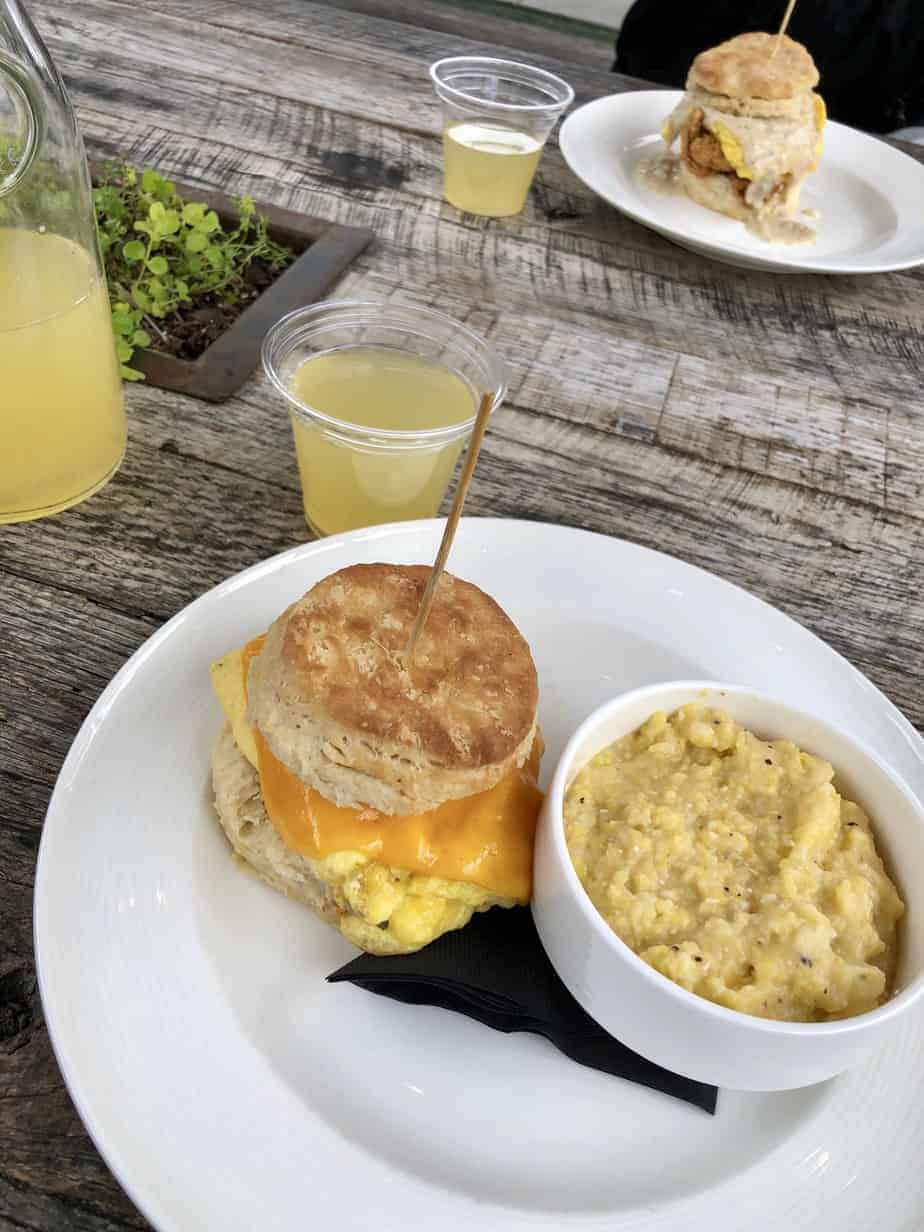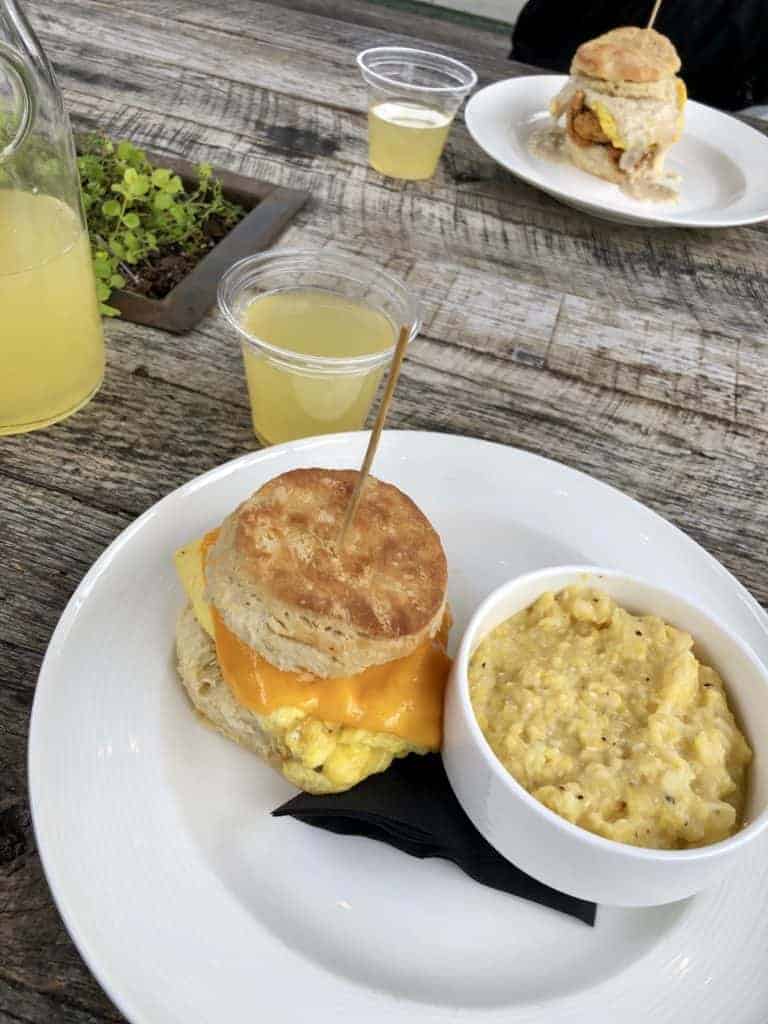 The Suffolk Punch is a brewery/coffee shop/restaurant combo in the heart of South End. They use a scientific approach to craft food and drink to develop their flavor profiles.
My favorite part of their menu is their weekend brunch. It has all of your brunch classic with a Southern twist. They also offer carafes of mimosas during brunch, not just beers! But speaking of beers, if you are there for brunch on a Sunday all of their homemade beers are only $3! This is also true on Thursdays, but without the brunch.
Suffolk Punch is located directly on the Light Rail, making it the perfect stop on your South End adventure. They also have a nice patio right on the trail to sit outside and enjoy. Inside the brewery they've got lots of plants, a large bar, and all of the brewery tanks are exposed for you to admire.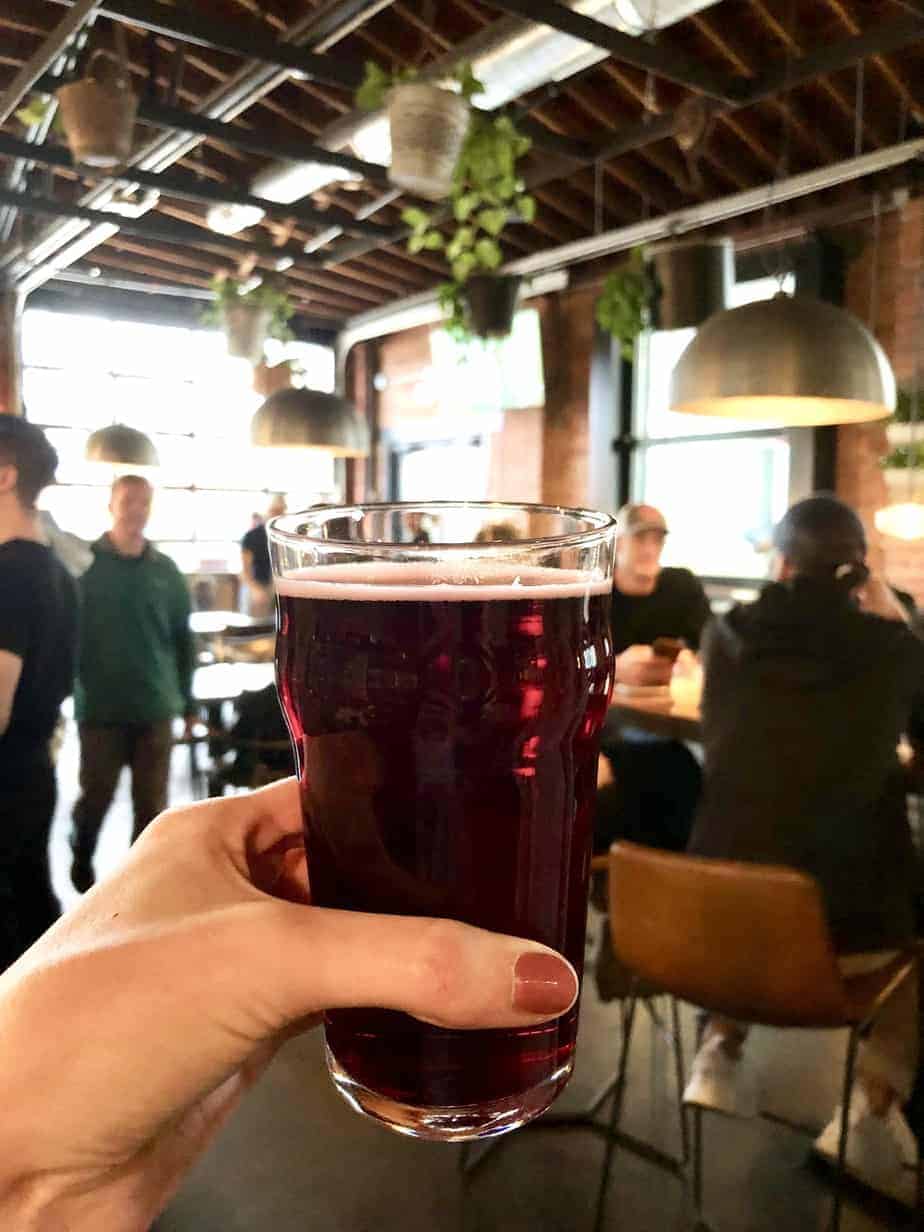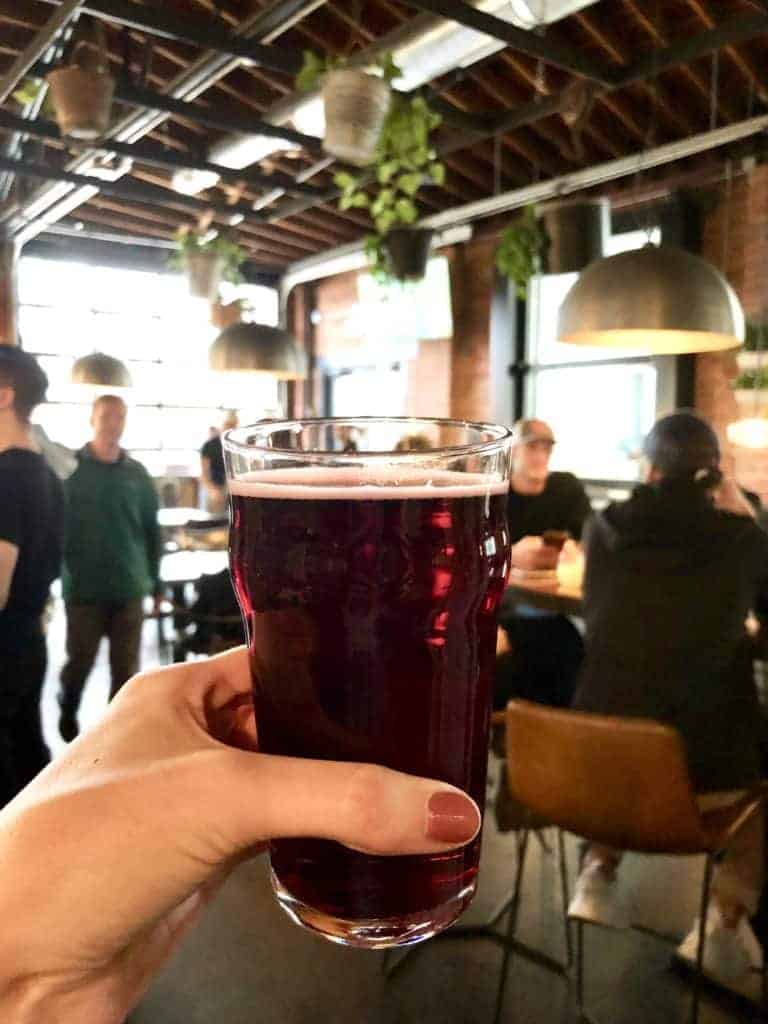 Top Recommendations: Egg Biscuit, Grilled Pimento Sandwich
Favorite Beers: Sensational Citrus and Suffolk Farmhouse
The Suffolk Punch: South End, 2911 Griffith St Suite A, Charlotte, NC 28203
Charlotte Breweries with Food, Best Newcomer: Town Brewing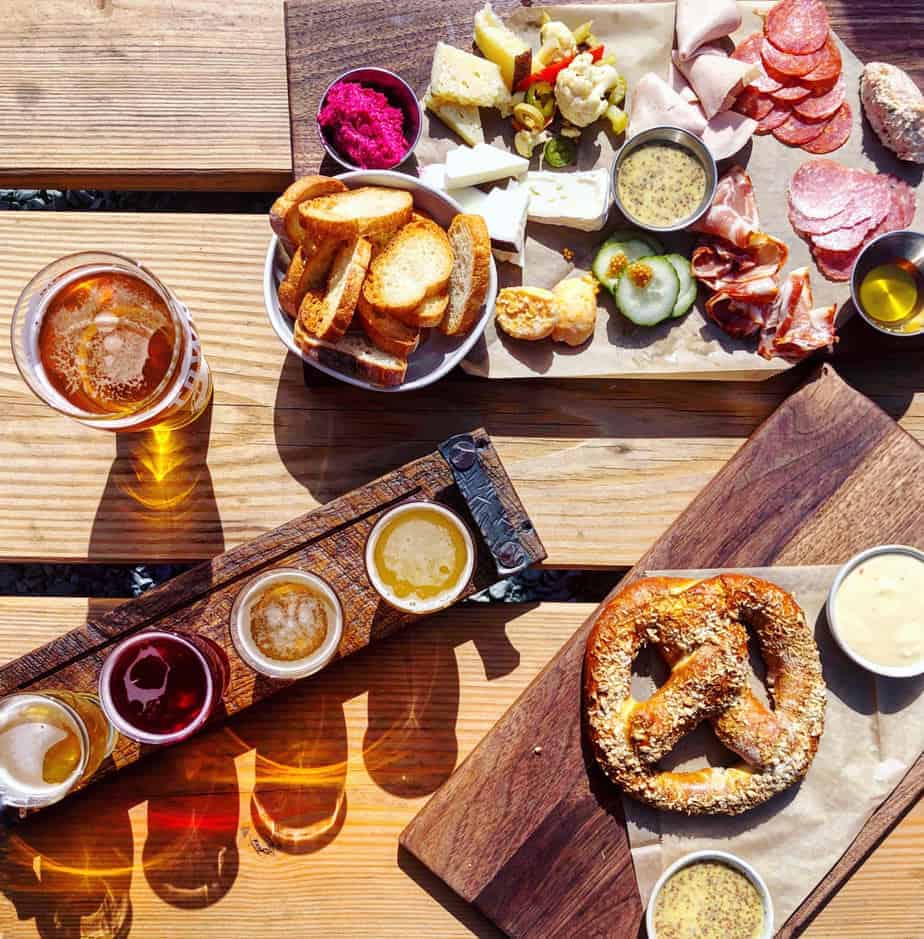 Town Brewing opened last fall and is surprisingly already making waves in Charlotte's somewhat crowded beer scene. They are in the increasingly popular FreeMoreWest neighborhood and within walking distance of Bank of America Stadium and Blue Blaze Brewing, the only other brewery on CLT's west side.
Town has a large outdoor area with bocce ball and plenty of space to enjoy a nice day. Throughout the week they have workout classes, trivia, wine specials, and live music.
Resist the urge to pop next door to the popular Rhino Market & Deli and order some of Town's delicious food! The menu is mostly small plates, salads, and flatbreads, all of which are delightful!
As for the beers, Town always has a huge selection on tap. They make all kinds of styles and are frequently doing collaborations with other breweries in town.
Top Recommendations: Pretzel (comes with IPA mustard, beer cheese, AND you can add pimento cheese for $2!) and cheese plate
Favorite Beers: Broken Tarted and Stellar Evolution
Town Brewing: FreeMoreWest, 800 Grandin Rd, Charlotte, NC 28208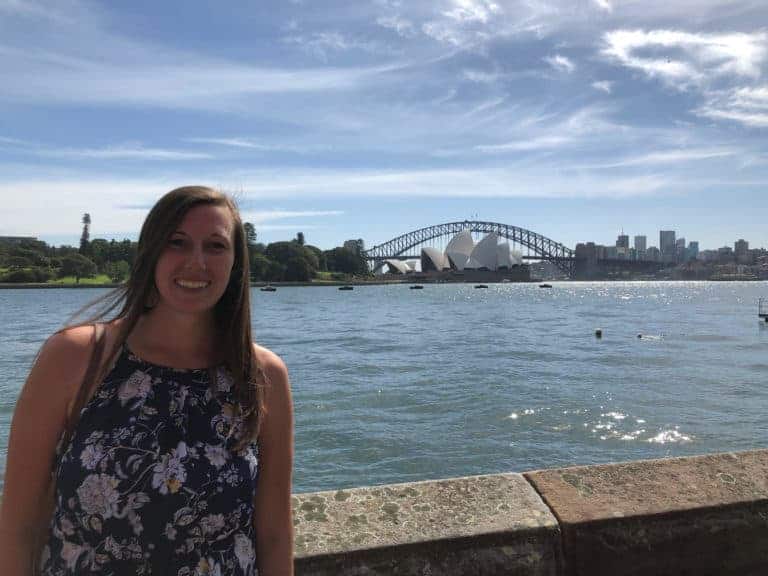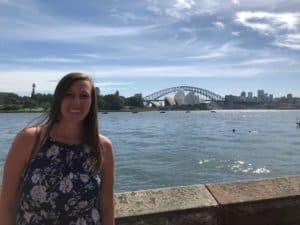 Alexis spends her time traveling the world and exploring breweries along the way. She has been to over 400 breweries in 28 different countries! You can get travel and beer recommendations by following Alexis at Adventures & Ales, on Instagram, on Facebook, and on Pinterest!