Bacon Wrapped Jalapeno Popper Mummies are a fun and festive appetizer to spice up your Halloween party.
Check out Off the Eaten Path's other jalapeno popper recipes: crab stuffed baked jalapeno poppers, roasted jalapeno poppers, and a round up of the best jalapeno poppers recipes!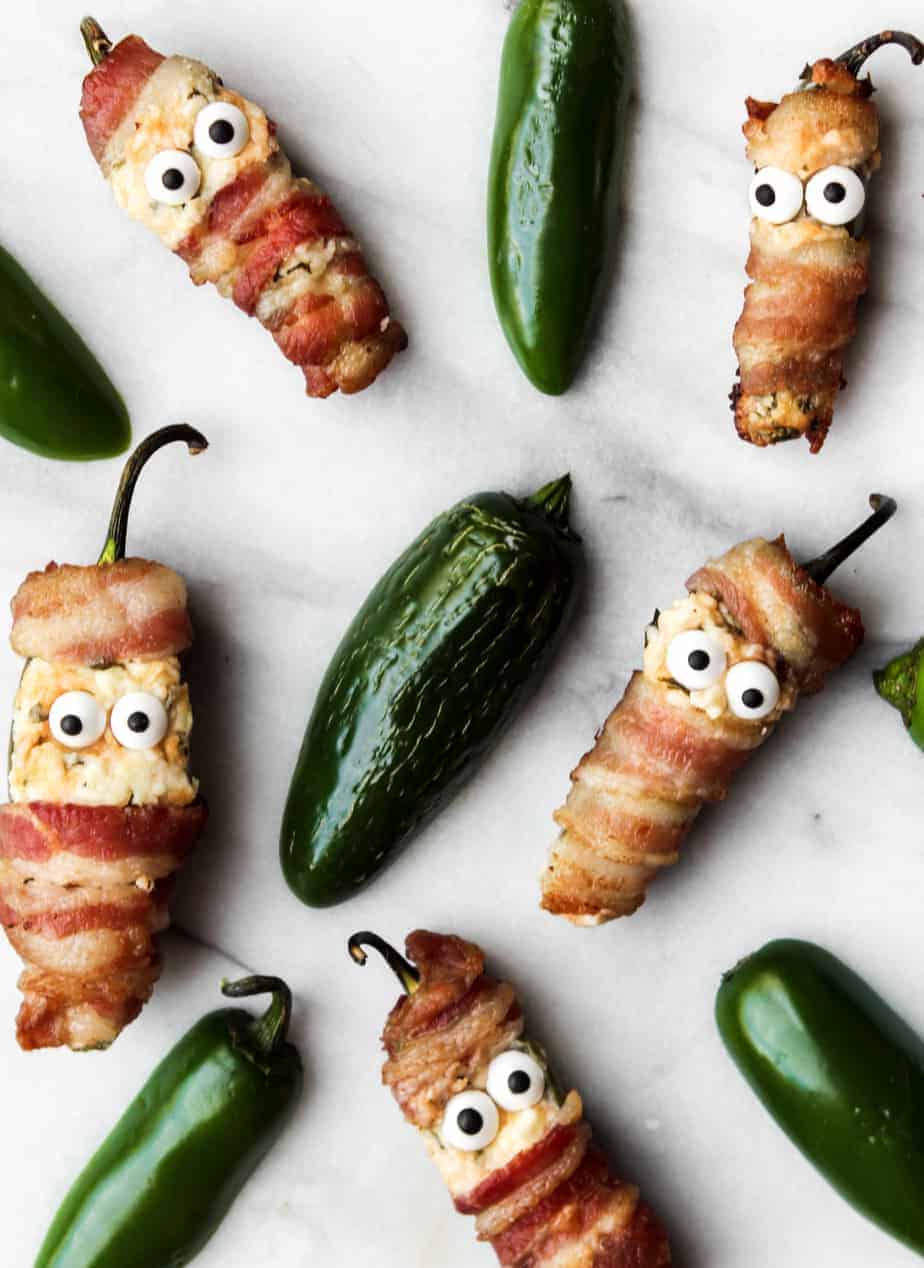 Here's a fun fact: these roasted jalapeno poppers are the most popular post on my blog.
How? Why? I have no idea.
People just really freaking love jalapeno poppers.
I wrote the post (yes almost two years ago and it's still the most popular!) because I was participating in a collaboration with some food blog friends to showcase our favorite football recipes for that big championship game they play in early February.
I had published several game day recipes before (like a build your own Bloody Mary bar which is a staple at all of our tailgates and beer cheese fondue which I could basically eat everyday) and was wracking my brain thinking of what game day recipe I wanted to showcase.
Um duh, maybe one of my go to game day recipes that I had been making for almost 10 years (I stumbled on a version sometime when I was in law school and wanted to impress my friends by bringing something homemade to our game watch party and not just chips).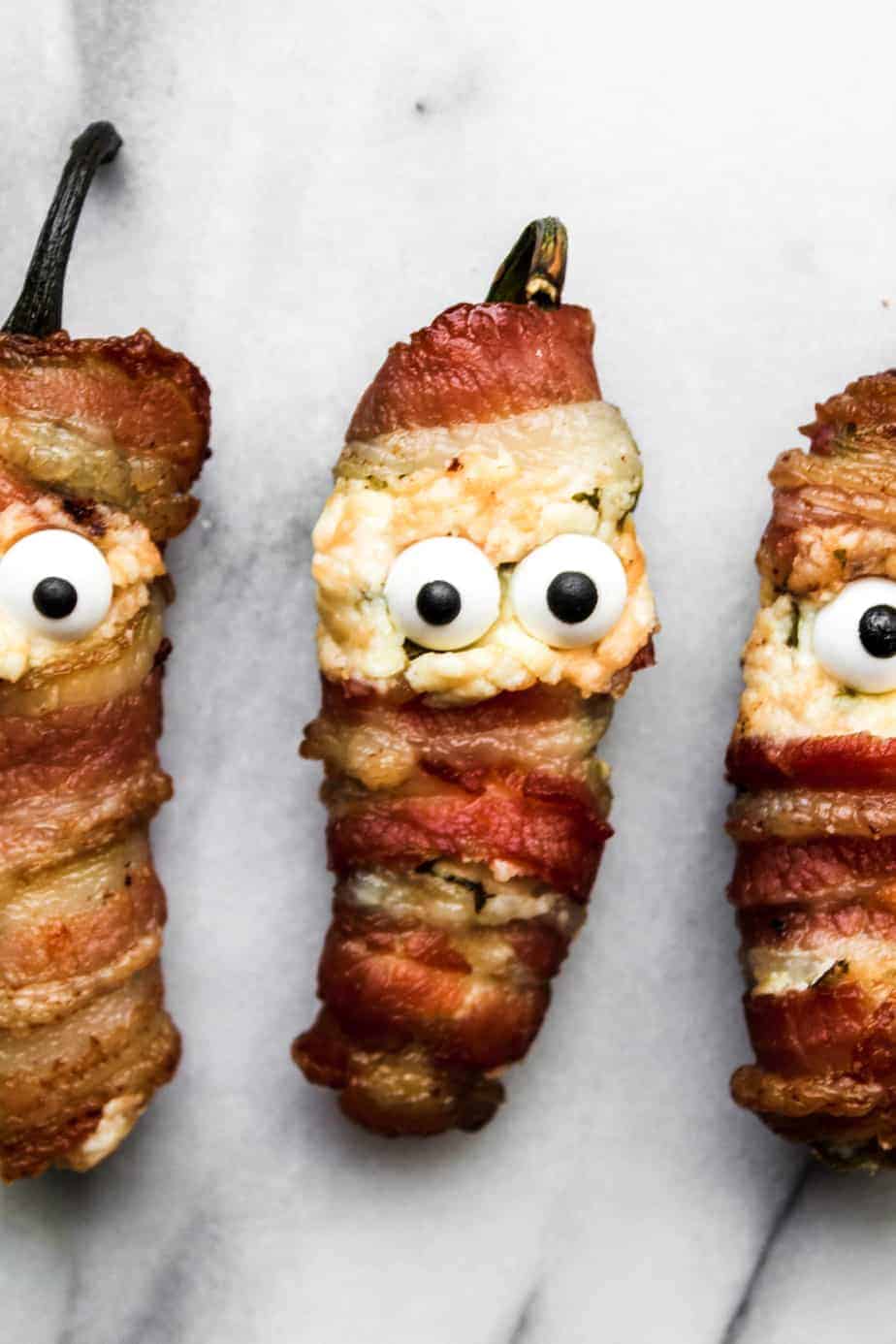 Roasted jalapeno poppers is one of my favorite recipes because it's so quick (less than 30 minutes to make!), easy (not many ingredients!), and delicious (cheese stuffed into peppers with a spicy kick? Yes please).
And yes, I still love them because of them green and gold thing they've got going on.
Since my roasted jalapeno poppers have been so well received, last weekend I worked with my friend Chris to feature them in a new recipe video (you can see it at the top of this post!)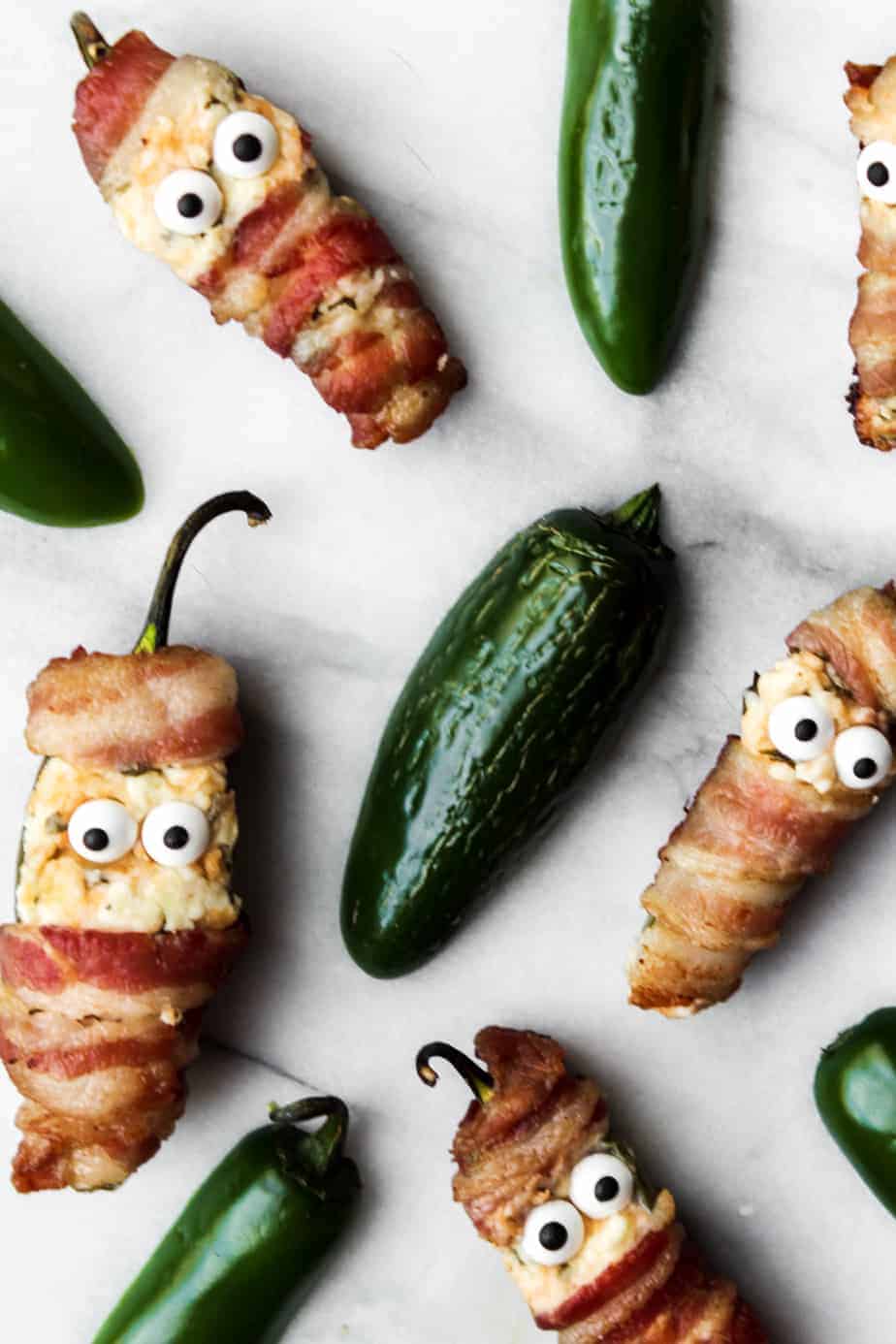 As I was cleaning up from our shoot (and snacking on roasted jalapeno poppers, or course) I had a great idea.
An idea to make a great recipe even better.
Bacon.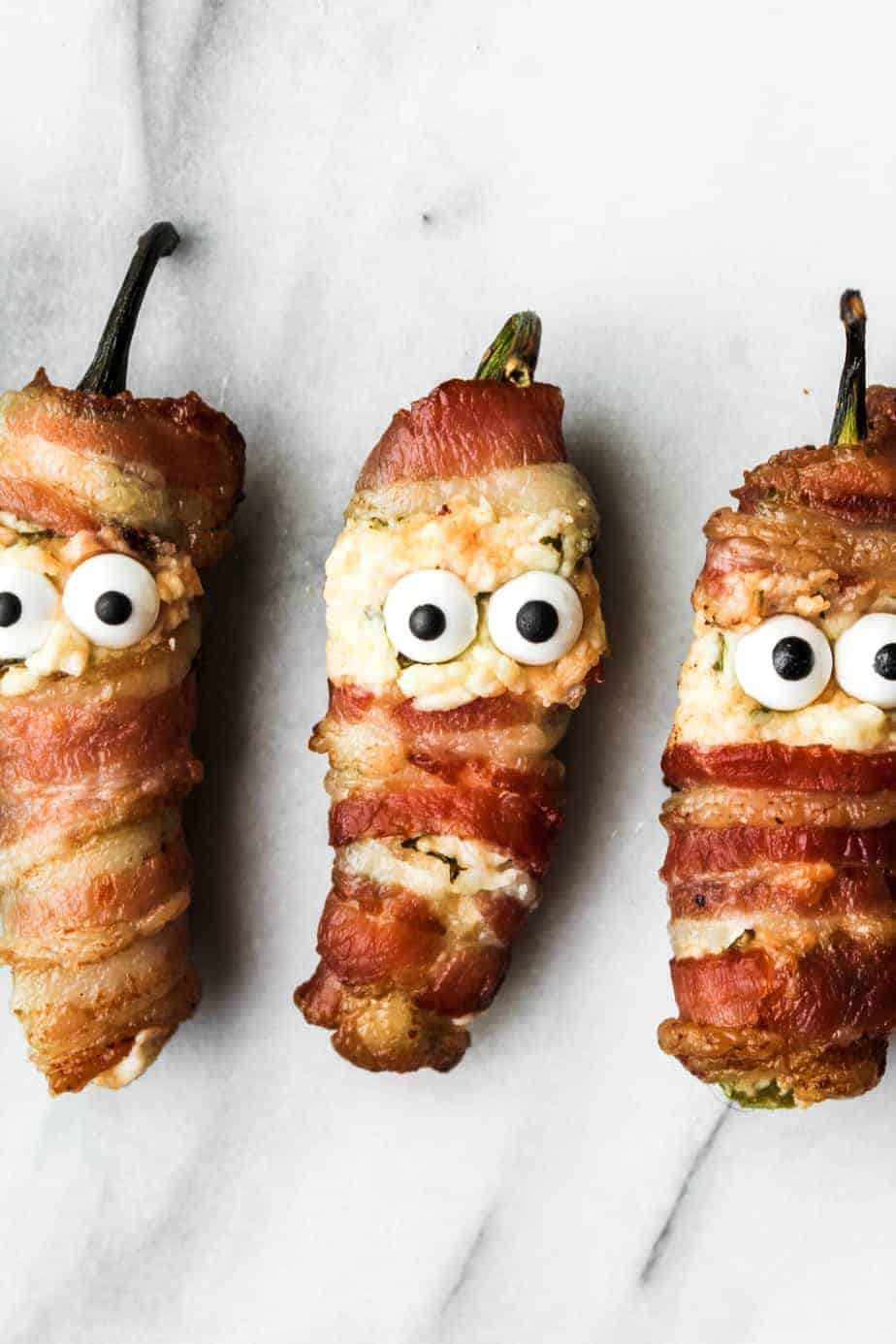 And so to the store I went for bacon (and a few other things, because it's not possible for me to go to the grocery store for just one thing). I found myself in the baking aisle (alas, nowhere near the bacon aisle) and stumbled on these candy eyes.
And had another idea to make it even better. (Because really can we put candy googly eyes on all of our food?)
Bacon wrapped jalapeno popper mummies.
Halloween is coming, after all!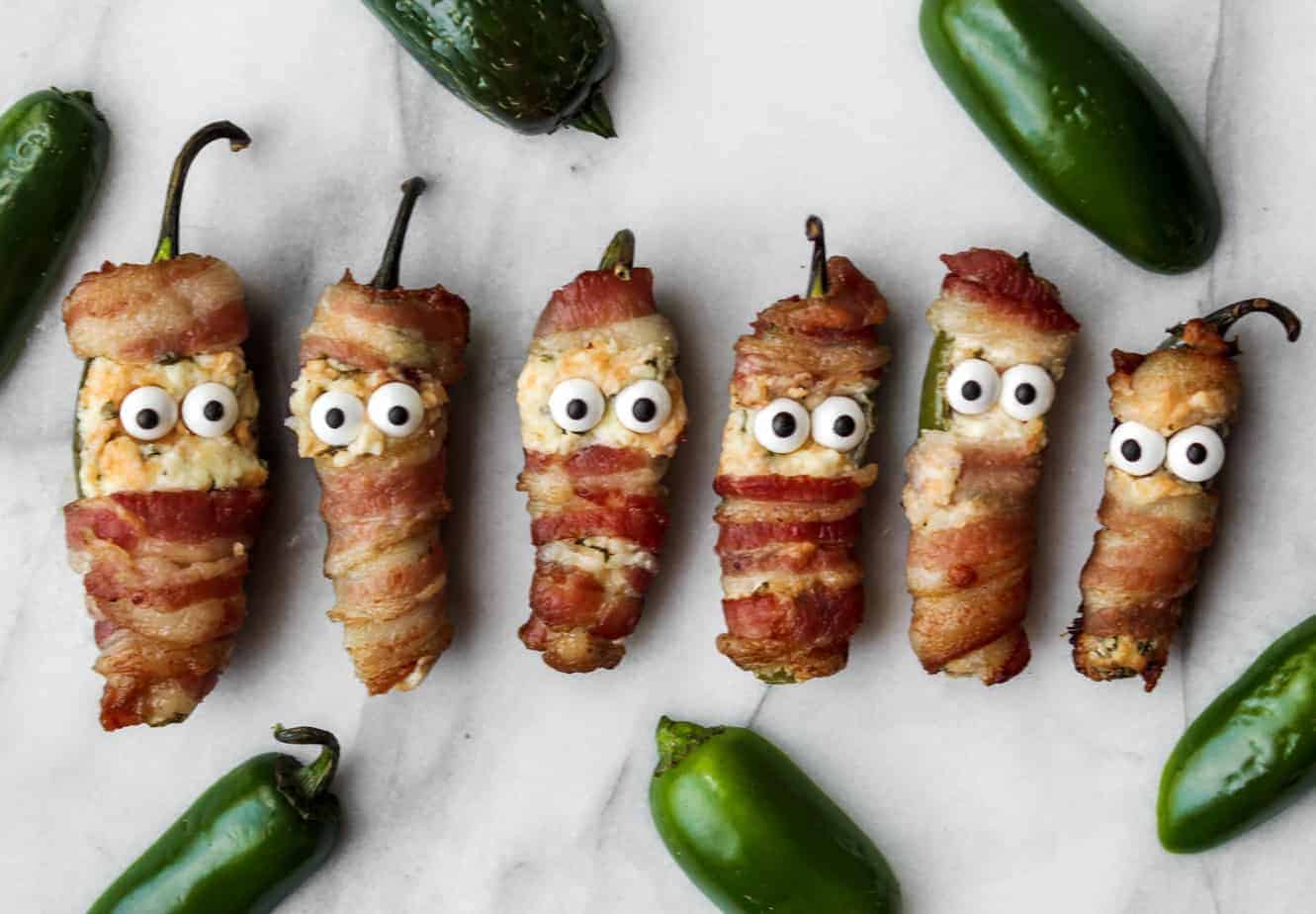 I'm generally not one for kitschy, holiday inspired recipes (you won't see any spooky cocktails or scary spider food over here) but I really couldn't say no to candy googly eyes.
These bacon wrapped jalapeno popper mummies will be a hit at your Halloween soiree, neighborhood gathering, or just as a snack while you watch Hocus Pocus on the couch in between trick or treaters because (I'll say it again for the people in the back) candy googly eyes. Each of these peppers has it's own little personality and I cannot stop laughing!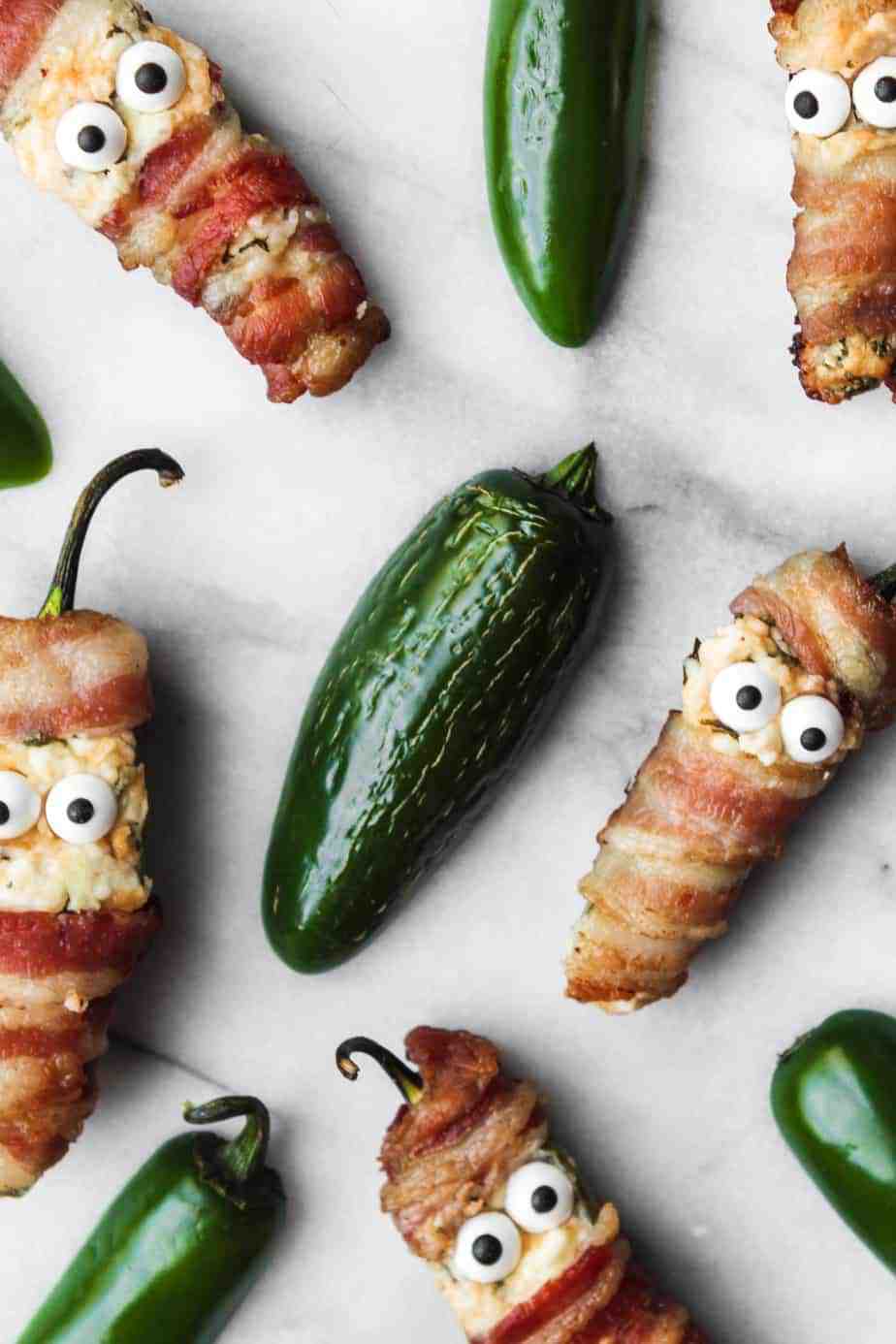 But also, bacon wrapped jalapeno popper mummies will be a hit at any Halloween gathering because the seasonal spin on one of my favorite appetizer recipes reflects exactly what I love about the original recipe: they are quick, easy, and delicious.
Plus, they have bacon!
TIPS FOR MAKING BACON WRAPPED JALAPENO POPPER MUMMIES
Jalapeno peppers are spicy so when you slice and scoop them, make sure you wash your hands before touching anything else. (especially your eyes!)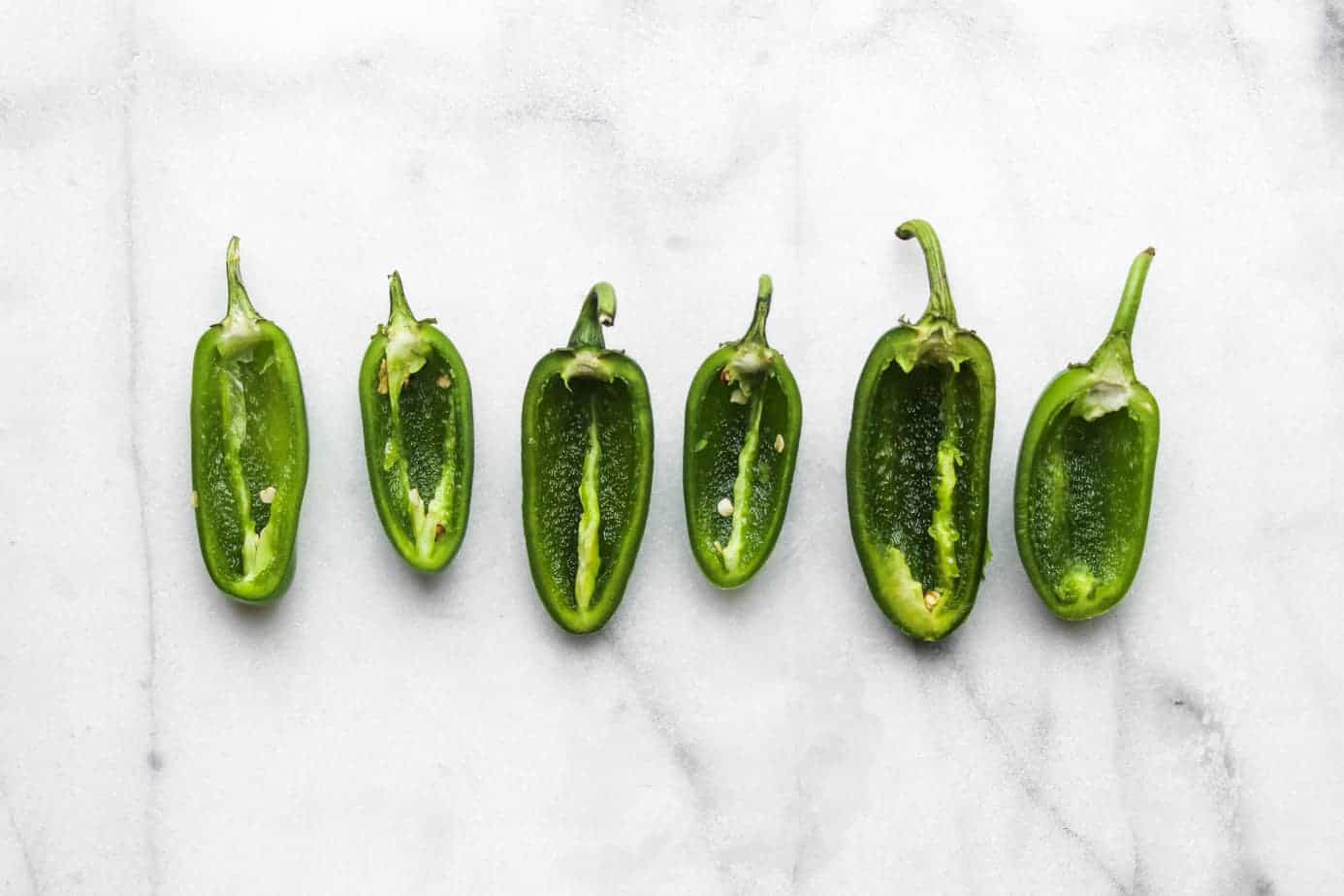 If your hands are burning while you're working with them, wear a rubber glove (or a ziploc bag over your hand if you are gloveless) on your hand.
Make sure you don't overstuff your peppers!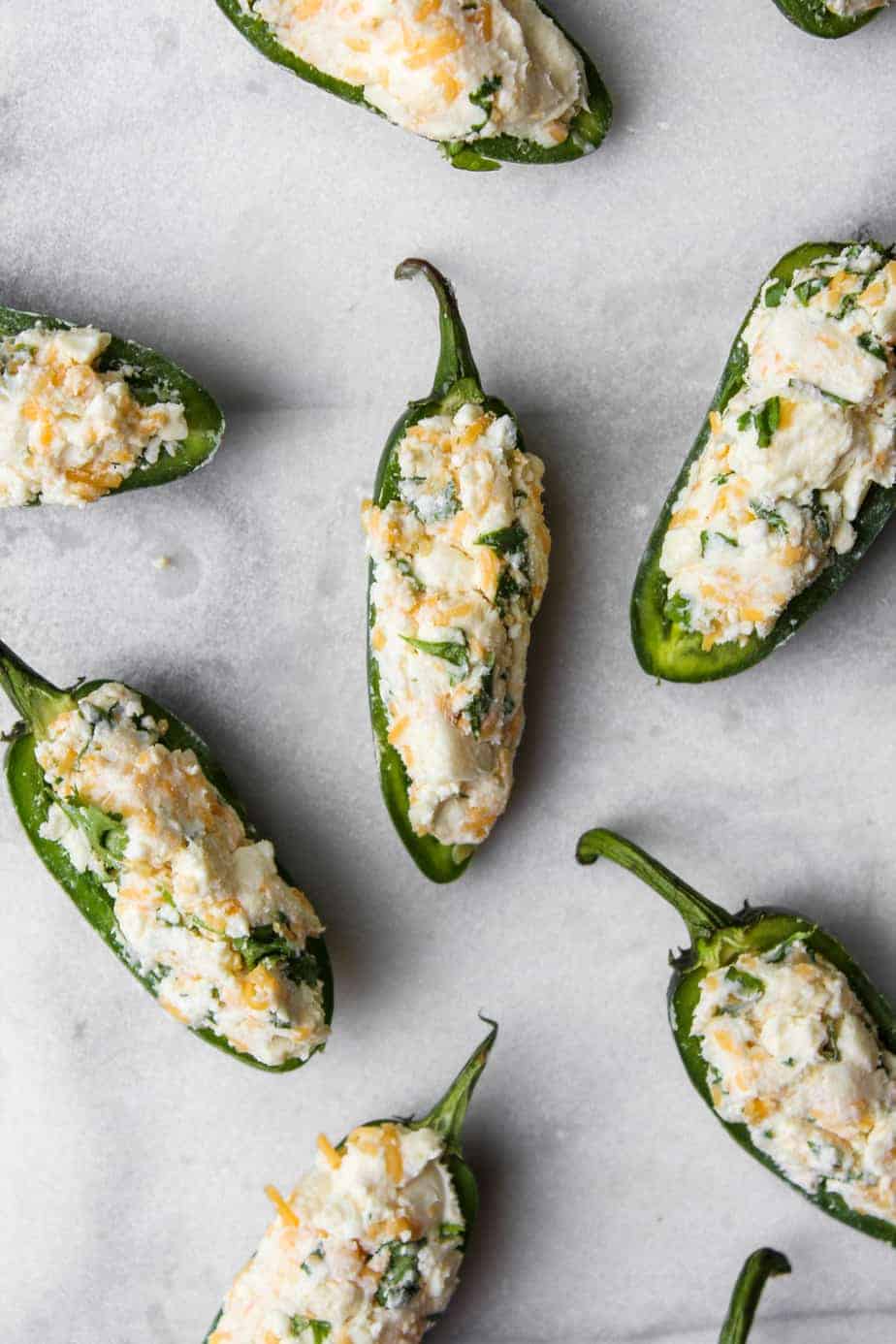 Or else, they will explode in your oven and you will get something looking like this: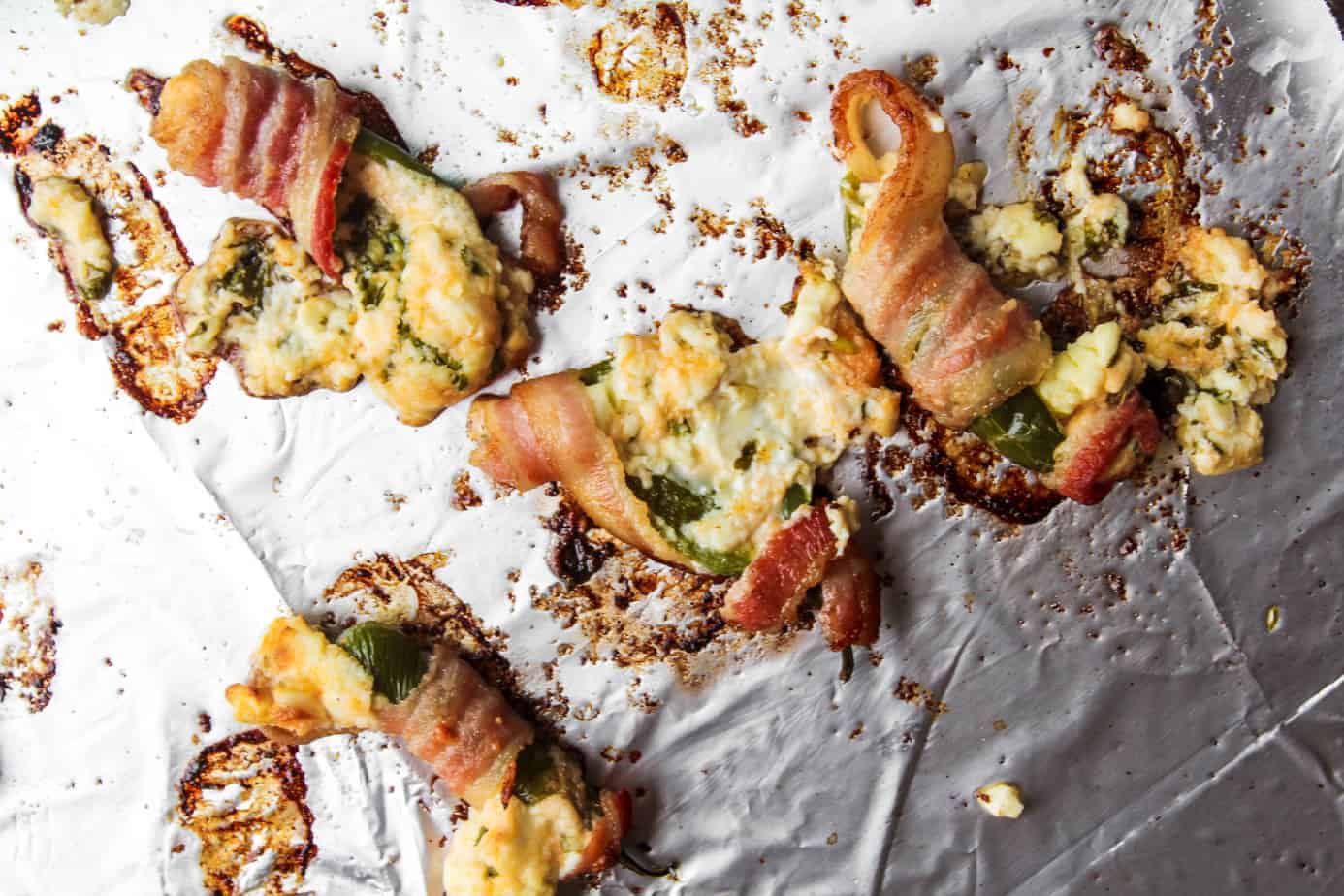 Totally still edible but if you're going for a showstopper at your Halloween party and not just for a flavored mess, less than one small spoonful of filling should do. If you have to press it down to get the bacon to wrap, it's too much!
Also, I sliced the bacon in half lengthwise (hot dog style) to more delicately wrap the jalapeno popper mummies and I would say that's the way to go!
OTHER JALAPENO RECIPES
FROM OFF THE EATEN PATH YOU'RE SURE TO LOVE!
(Are you shocked there are more than one?)
PIN THESE BACON WRAPPED JALAPENO POPPER MUMMIES TO SAVE THEM FOR LATER!