We've slammed the pedal to the metal in Charlotte and are speeding right into Spring (fingers crossed with no looking back). We started sleeping with the windows open and waking up to the sounds of birds chirping. We've enjoyed sunny afternoons spent sipping beer on patios under Carolina blue skies. Everything is in bloom and everyone is complaining about the allergies that come with the brilliant purple flowers. We went to the first baseball game of the season Friday night.
I wanted to share this recipe with you before winter and snow days are a distant memory (well they pretty much are distant memories at this point staring into the bright sun on this gorgeous 65 degree day). Bolognese is a warm, cozy recipe; and can totally be made in any season (but certainly hits the spot on chilly, dark, winter days). I whipped up a batch on my last snow day, and I'm sorry I've been hiding this from you until now.
This recipe involves a little effort but the most important thing to focus on is time. It's all about cooking this low and slow; very, very slow. Patience is key. I used beef brisket that we picked up from the farmers market and cooked it in the crock pot the night before.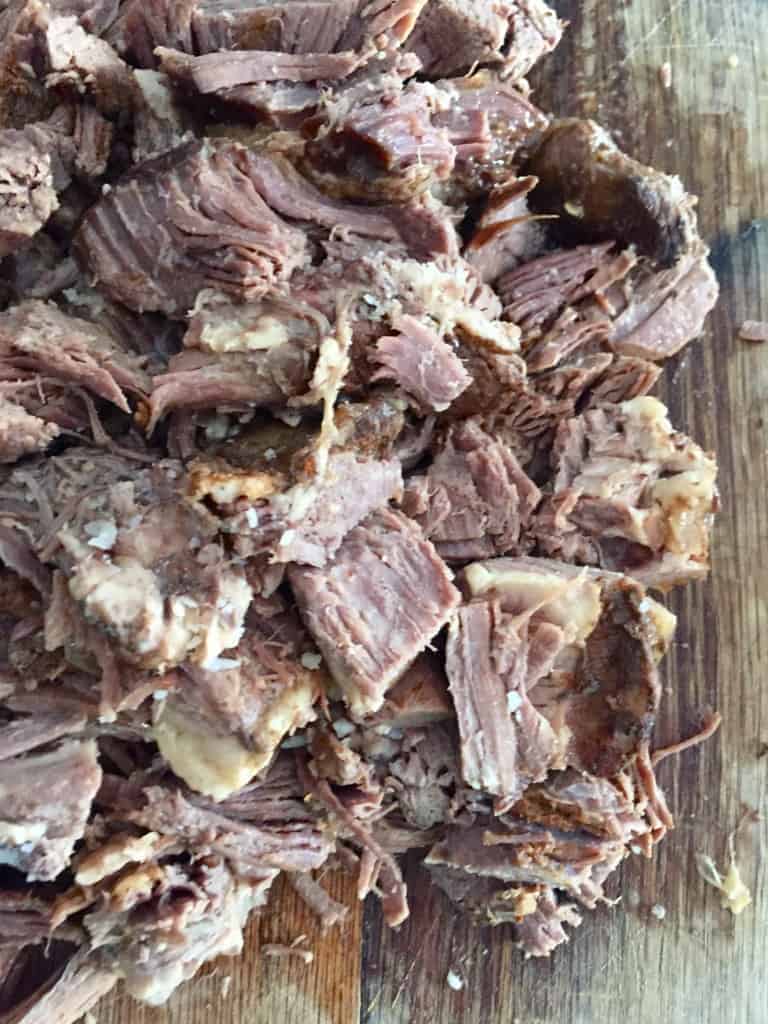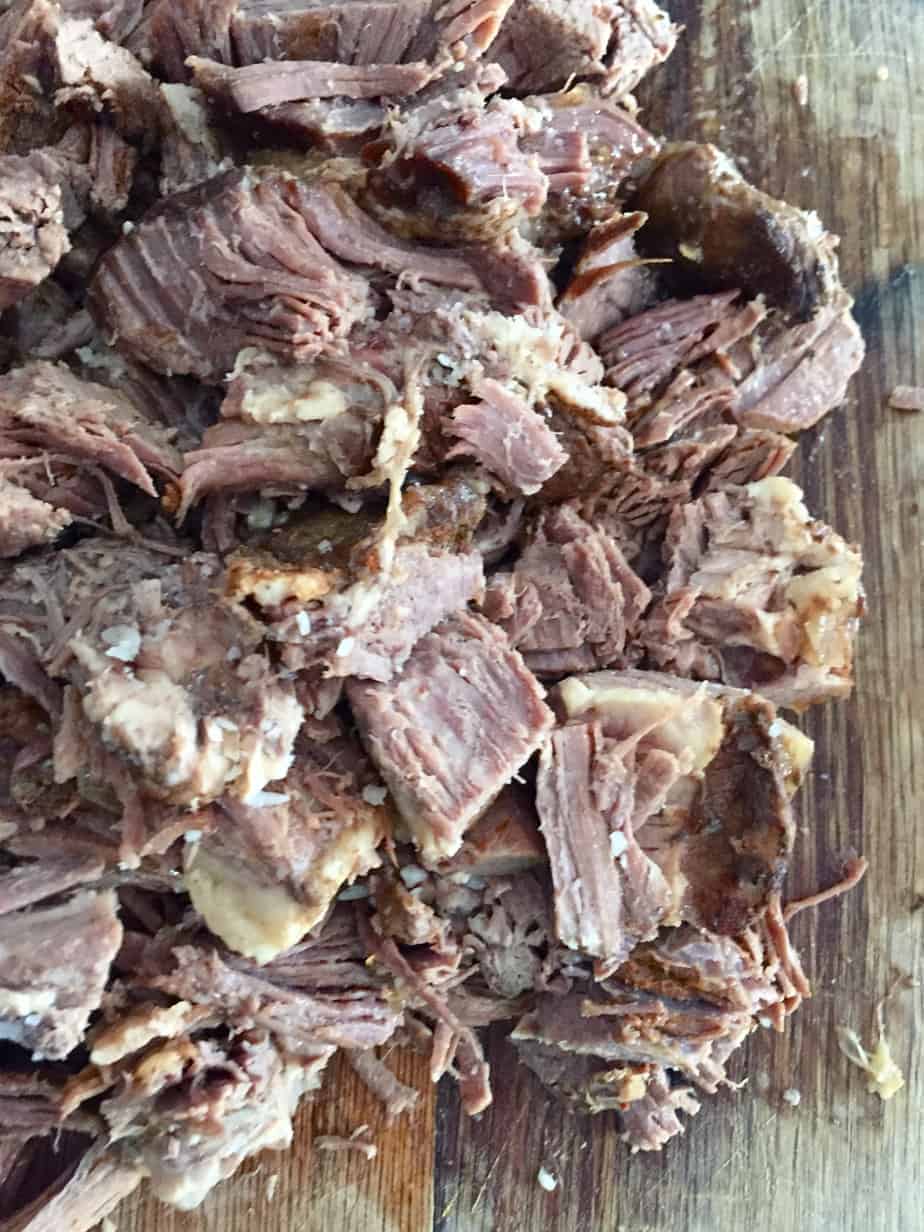 The result was a tender piece of meat, which I then threw in with veggies, spices, wine, tomatoes and water, to create a beautiful, comforting concoction.
It's inspired by Chef Anne Burrell's Pasta Bolognese (I love watching her on the Food Network, she's bold and sassy and an excellent chef). She gives very important advice, and you need to listen to her. My favorites include: "Brown food tastes good," (while talking about cooking up the veggies and beef), and "This is a game of reduce and add more water. This is where big rich flavors develop. If you try to add all the water in the beginning you will have boiled meat sauce rather than a rich, thick meaty sauce." I listened, I was patient, and the result was delicious.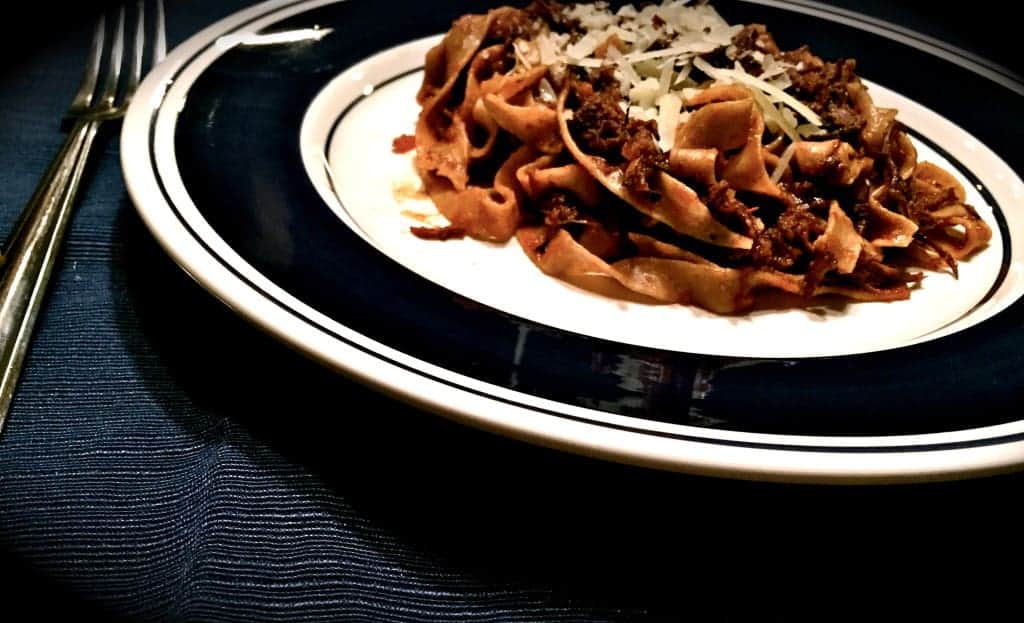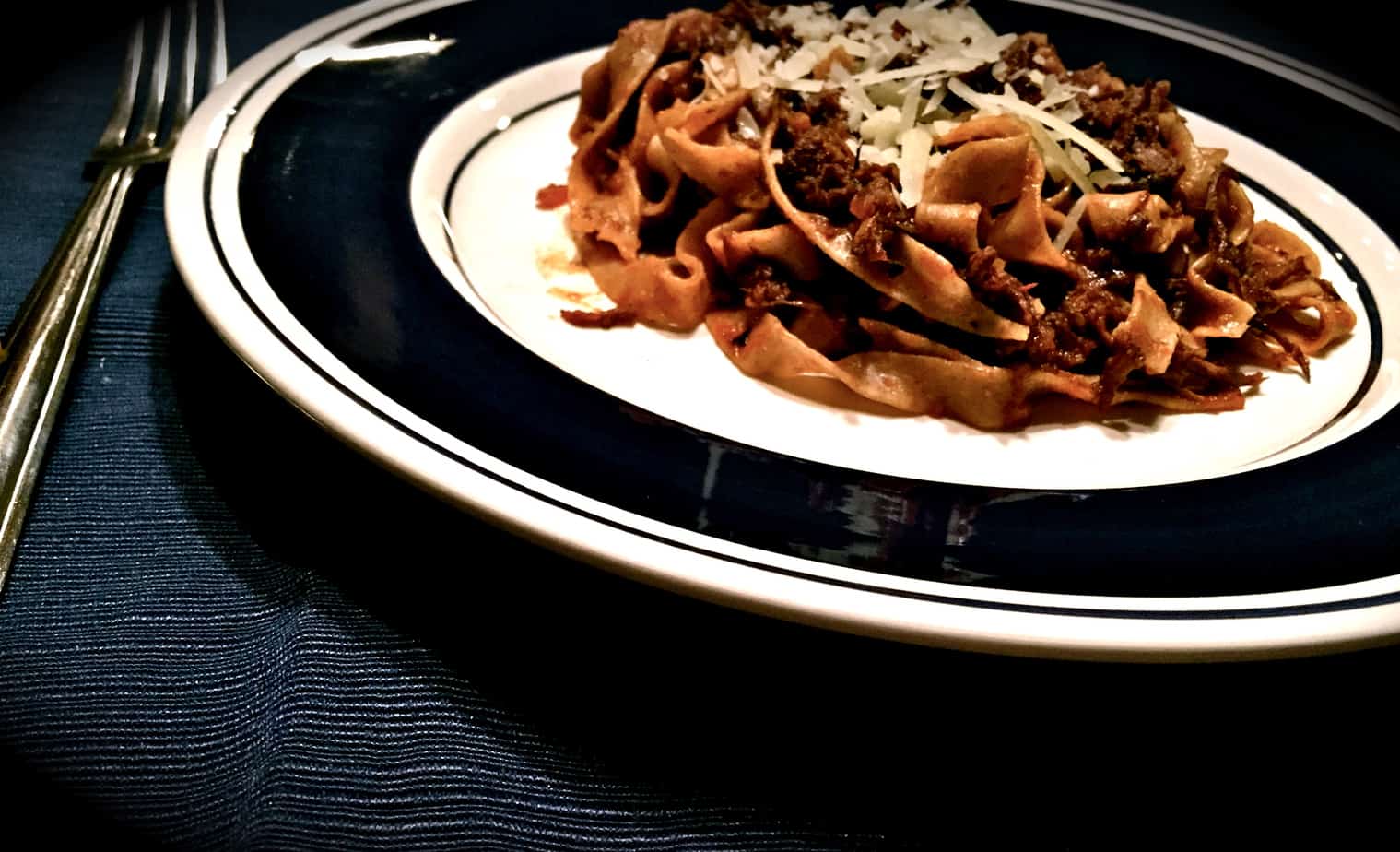 For my nine to five working pals, this would be the perfect thing to whip up over the weekend; throught the brisket in the crock pot on Saturday and whip up the sauce to simmer on Sunday. You'll have the perfect meal to wrap up your weekend and plenty of leftovers for the rest of the week. We used our atop fresh cut linguini, but I plan to use the leftovers (which I frozen) over zucchini noodles or spaghetti squash.
Wash it all down with a glass of bold, red wine!