Recently, I staycationed in Charlotte's SouthPark neighborhood with my friend's German Shepard, Petra. I took advantage of my temporary home near some of Charlotte's best restaurants!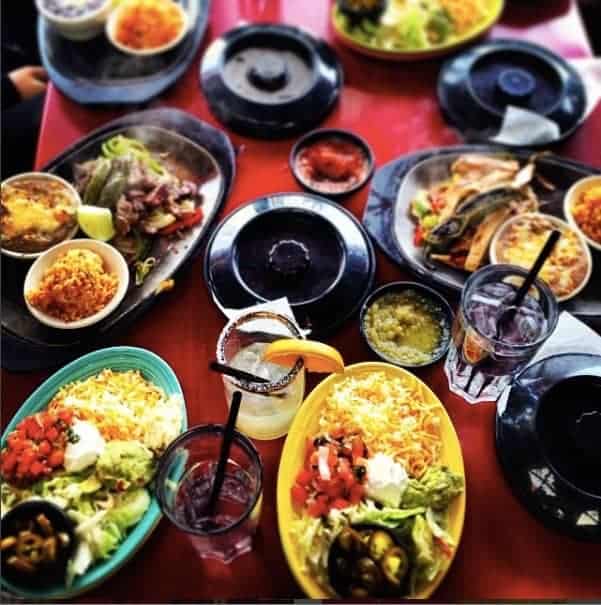 I think part of the reason I struggled with writing for a while and ultimately took a blogging hiatus is that I felt writing full posts about one restaurant to be a daunting task (I was struggling to come up with enough words to fill an entire post). The good news about having a blog that's my own is that I can do what I want, and so I've decided to switch things up a bit. Off the Eaten Path was started as a food blog and is going to remain mostly that way, but you may be seeing a few more travel and lifestyle posts interspersed (with still a whole lot of eating!) and more posts like this one, highlighting some restaurants I've visited recently. I think by changing it up it will keep my readers interested and me excited about writing!
So first up, a recap about some of the restaurants I visited on a recent SouthPark staycation.
Foxcroft Wine Co.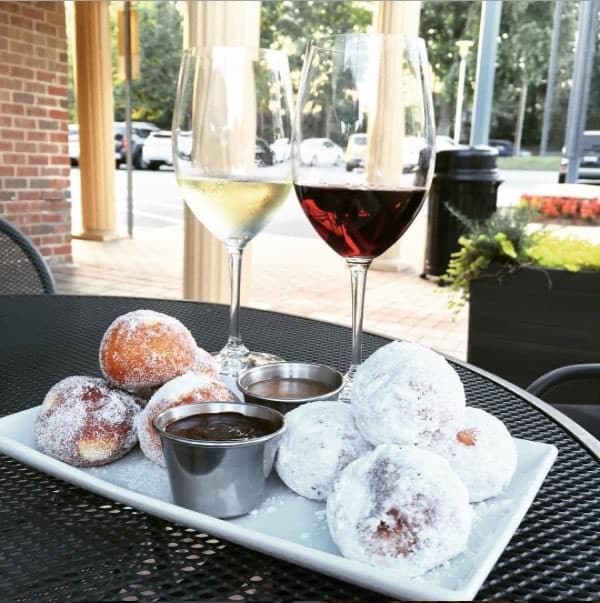 SouthPark is home to the OG Foxcroft Wine Co., and while I know everyone totally digs the Dilworth location (ok, it is trendy and cool) I actually prefer the neighborhood, intimate feel of the SouthPark one. My friend LeAndra turned me on to Foxcroft Wine Co. (and I think she was introduced by our friend Mary) so she's usually my lady date for a few glasses of vino, dinner and of course, doughnuts. I was going to tell you a couple of things you should order, but who am I kidding, I've only ordered like the same three things the few times I've been there because they are so good I can't think of ordering anything else. The ricotta with lemon, crostini and a side of olives is a great snacky starter, the Foxcroft salad is great if you want something light but substantials, and the doughnuts are a must for dessert (I would really like to drink the caramel dipping sauce). Really, you should go to Foxcroft Wine Co. for the wine (duh) but also the Wine Shop Burger. I am not kidding. It definitely is in the running for the best burger in Charlotte.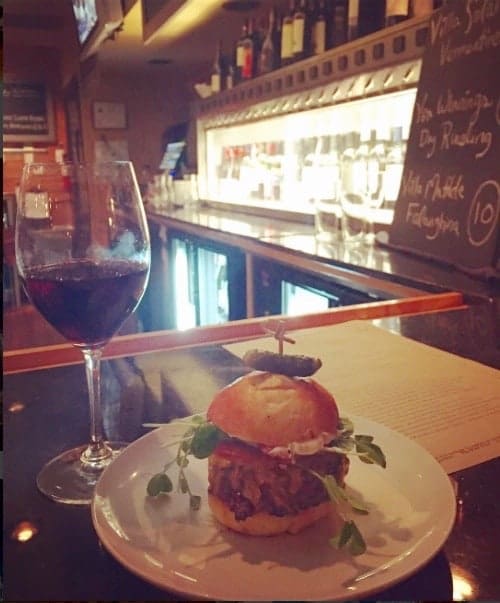 Baoding
I've written about Baoding before (when Off the Eaten Path was in it's infancy) but truly it is the best Chinese food in Charlotte (rivaled only by SoHo Bistro in Uptown). My preferred method of enjoyment is takeout (so I can order enough food for a small army and then sit in shame by myself when I eat it all) but dining in is also fun and relaxing. A must order is the Singapore rice noodles, and then its a toss up between Kung Pow chicken, Szechuan beef, Moo shu pork, or whatever I'm in the mood for.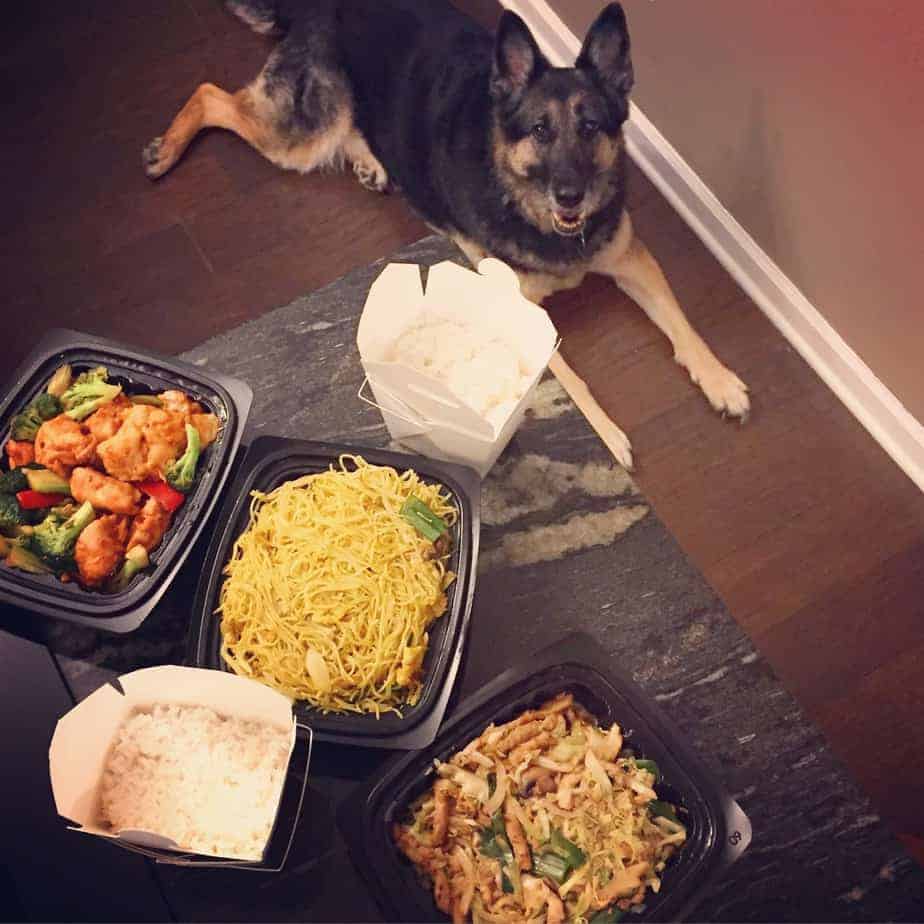 Yama Asian Fusion
Yama is what your sushi boat hopes and dreams are made of. It's actually one of the first restaurants I went to in Charlotte (I was down apartment hunting before my big move and we stayed with Danielle so Yama was a no brainer for dinner just up the road) and I always forget about it, probably because there are a ton of sushi restaurants in Charlotte. Well, I'm so happy I remembered when I was staycationing in May because it's the first place AJ and I went on a date night. It was a warm, almost summer evening perfect for sake on the patio and so much sushi they brought it to us in a boat. Yama serves more Asian-inspired dishes than just sushi for raw fish hating friends, but also who can say no to a boat of sushi?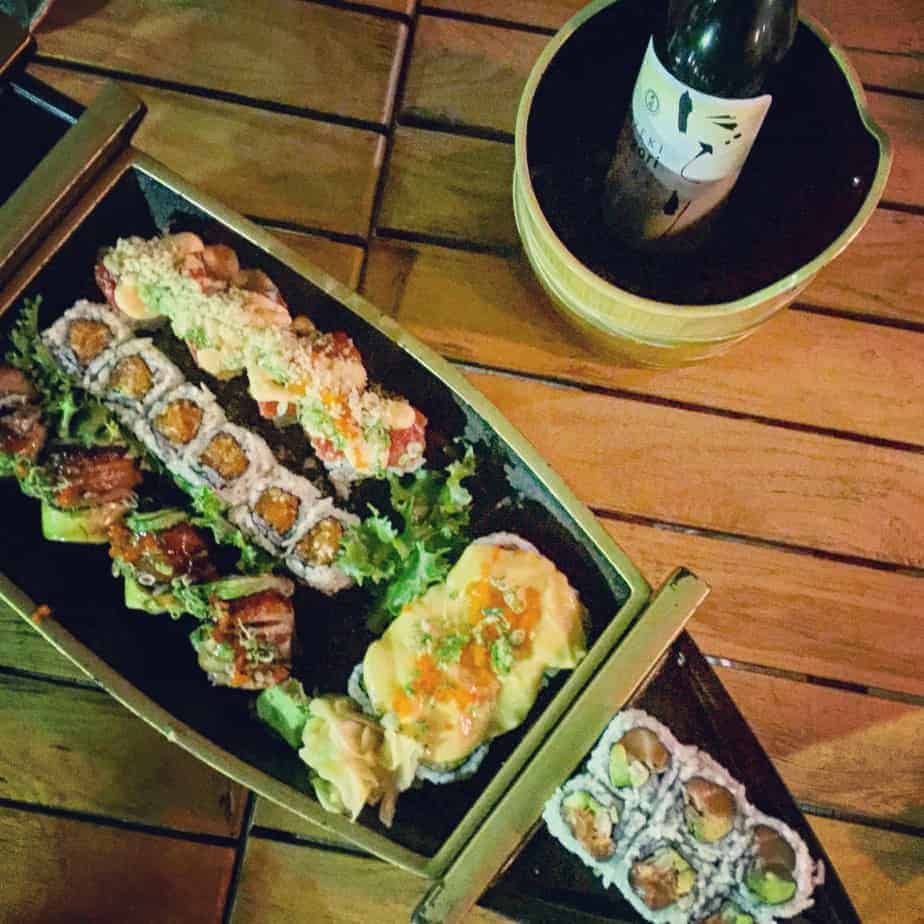 Reid's Fine Foods
Ok, so Reid's may be a tad expensive and a tad hyped, but, I totally recommend it for a lunch date (especially if you're shopping at SouthPark Mall, it totally beats the food court and cheesecake factory) or half priced wine night (Wednesday's!). The patio is pretty dreamy (even if it is in a mall parking lot) and I like a side of red wine and truffle fries with my shopping (it totally helped us get through the daunting task of registering for towels at Pottery Barn).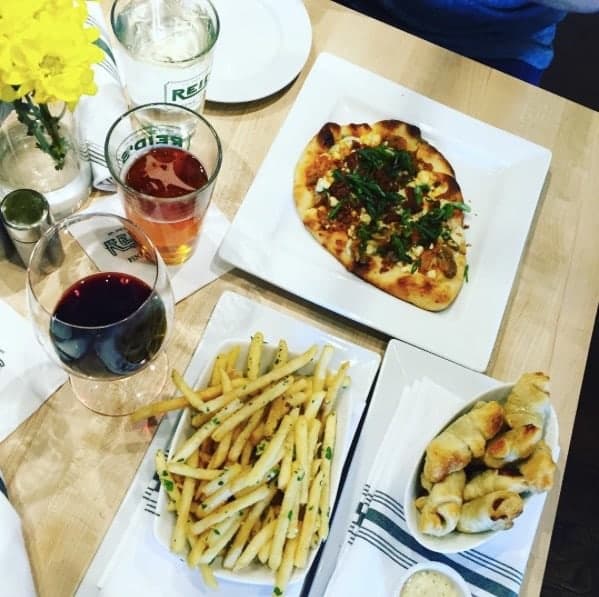 Cafe Monte
Transport yourself from Charlotte to Paris with brunch or lunch at Cafe Monte. This was the first time I had been on the suggestion of my friend, Susannah, and it most certainly won't be the last. I loved the French inspired menu, the French wait staff, the smoked salmon plate (really have been on a kick lately!), the chicken salad sandwich, and the fact that a glass of white wine was on special at 1pm on a Saturday.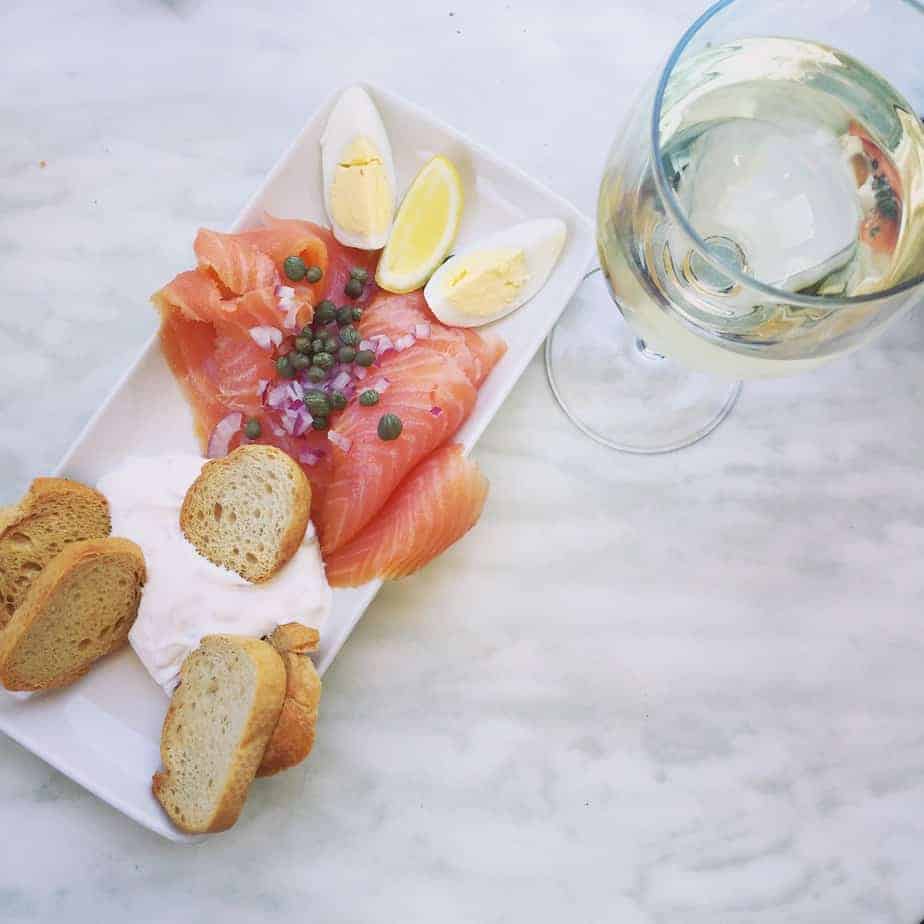 Poppy's
Poppy's may not be SouthPark (I think it's technically Cotswold or maybe no-man's land) but close enough. If you're living in SouthPark for the week, the trek to Providence Road and the line 50 people deep on Sunday morning is worth it. They get through the line fast (about 10 minutes) and toasted bagel with lox, cream cheese and the works is exactly what you need in your life.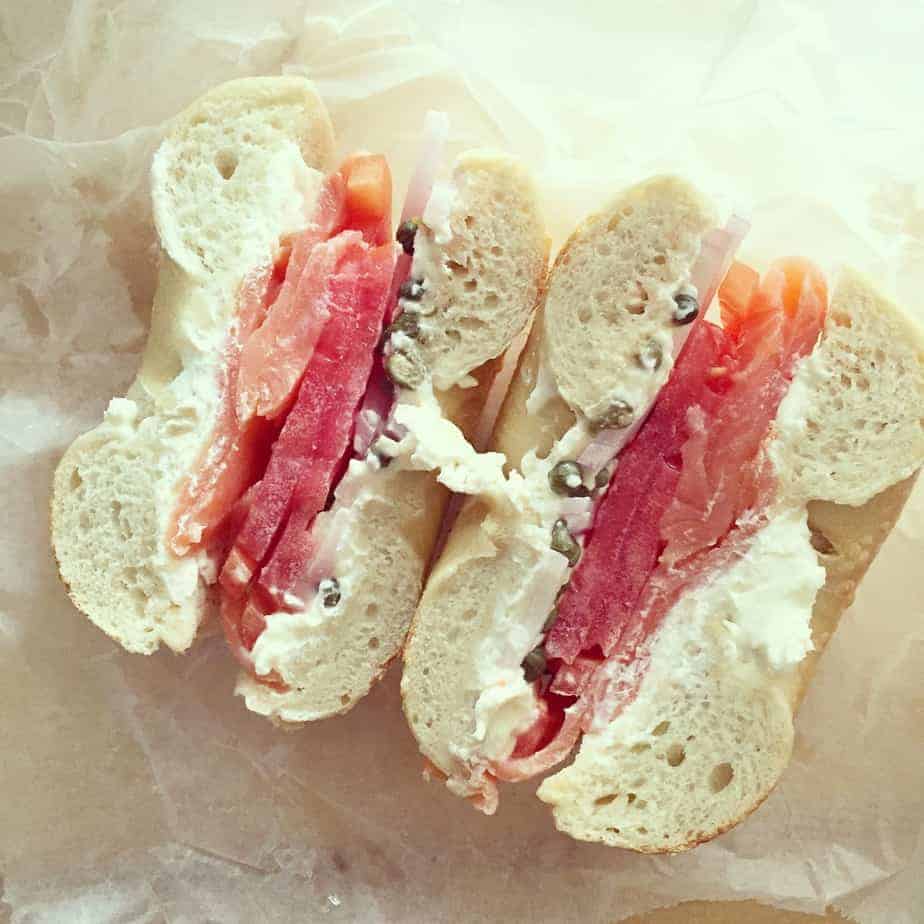 There are so many great restaurants in Charlotte that if I hadn't cooked a little during my staycation I would have burned through my entire paycheck and gained an incredible amount of weight (and you'd be reading a 3000 word post). Some of our other SouthPark favorites include: Corkbuzz, Village Tavern, Upstream, Paco's Tacos, George's Brasserie, Terrace Cafe, AZN, Sushi Guru and so many more!
(as a note, I've been trying to decide if these restaurant recap posts need a series title. Things I've been toying with are recent eats or restaurant roundup or foregoing a series title and just naming each post individually. What do you think?)
What's your favorite restaurant in SouthPark?
Should I name this series something?