What are the best streaming Christmas movies? Well, we've watched more than our fair share of holiday movies movies on Netflix, Hulu and Amazon over the past few holiday seasons, so we thought it would be fun to rank them for you!
I believe every holiday deserves to have its moment in the spotlight before we move on to the next celebration.
Don't you dare start pushing Christmas on me while the spiderwebs are strung up for Halloween. How do you think poor Thanksgiving feels?
I always give Thanksgiving her due. It's all pumpkin and pine cones and fall foliage until that Thursday in late November, and once we emerge from our turkey induced coma, Christmas celebrating can commence.
But I'll be honest here. We've cheated on Thanksgiving the past few years.
How you ask?
(Well this year we cheated extra because our tree was up before Thanksgiving because in 2020 there are no rules).
But over the past few years, we've started watching Christmas movies before Thanksgiving.
(But also on a cold, dreary November night it's just like, yes it's time for a Christmas movie…even if Thanksgiving hasn't happened yet).
The good news is, since we started cheating on Thanksgiving a few years ago, we've streamed a lot (and I mean a LOT) of Christmas movies on Netflix, Hulu and Amazon (and also Disney+ all streaming platforms covered!) and we're here to share our rankings with you!
Drumroll…our list of the best streaming Christmas movies!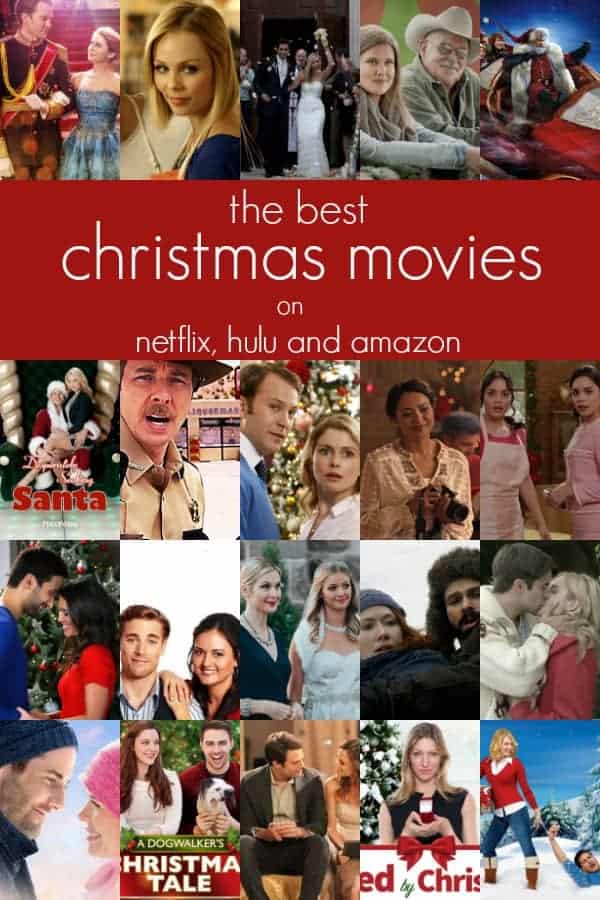 A couple notes about this list:
These are all the best streaming Christmas movies (we have Netflix, Hulu, Amazon and Disney Plus). Yes, I know we're missing a big market with the Hallmark channel…something that I think I'll take a deep dive into when I have three weeks off from work over Christmas.
We've excluded classic holiday flicks from this list (so even though you can stream Christmas movies like Home Alone and Elf and Love Actually and The Holiday and Miracle on 34th Street and White Christmas and The Grinch I could go on and on and on, those are not the focus of this list.)
This list is: the cheesier, the better!
These are the Christmas flicks that are nowhere close to being cinematic masterpieces and actually may be downright terrible but we can't stop watching them.
We would also love your recommendations for other Christmas movies in the comments!
And might I suggest pouring yourself a glass of wine or a delicious cocktail to sip on while you watch? I think a Christmas White Russian, Cranberry Bourbon Smash, Whiskey Apple Cider Cocktail, Old Fashioned, or margarita would be perfect!
We have not gotten through every single streaming Christmas movie. (we've made a pretty good dent, and we we even rewatched a few but they are always releasing new ones and AJ would ask for a divorce if the only thing we watched was cheesy Christmas movies)
But also, I didn't force AJ into this, it was actually partially his idea (the man love cheesy Christmas movies.)
(And yes, before you ask, AJ cried in every single one. Yes, even in El Camino Christmas.)
Since we were dedicating so much our lives to these films (an hour and a half a night!) we thought it would be fun to keep track and rank them and share it with y'all. We know we're not the first, but we think our lists are pretty good.
So without further ado, here is our little holiday gift to you this season.
(Get ready to snuggle up on the couch and fire up your Netflix.)
We'll start with a little bit about each movie we watched and our thoughts, and then bring it home with our rankings. (yes, AJ and I each ranked!)
Merry Christmas, y'all!
CHRISTMAS MOVIES WE'VE WATCHED:
The Christmas Chronicles (Netflix)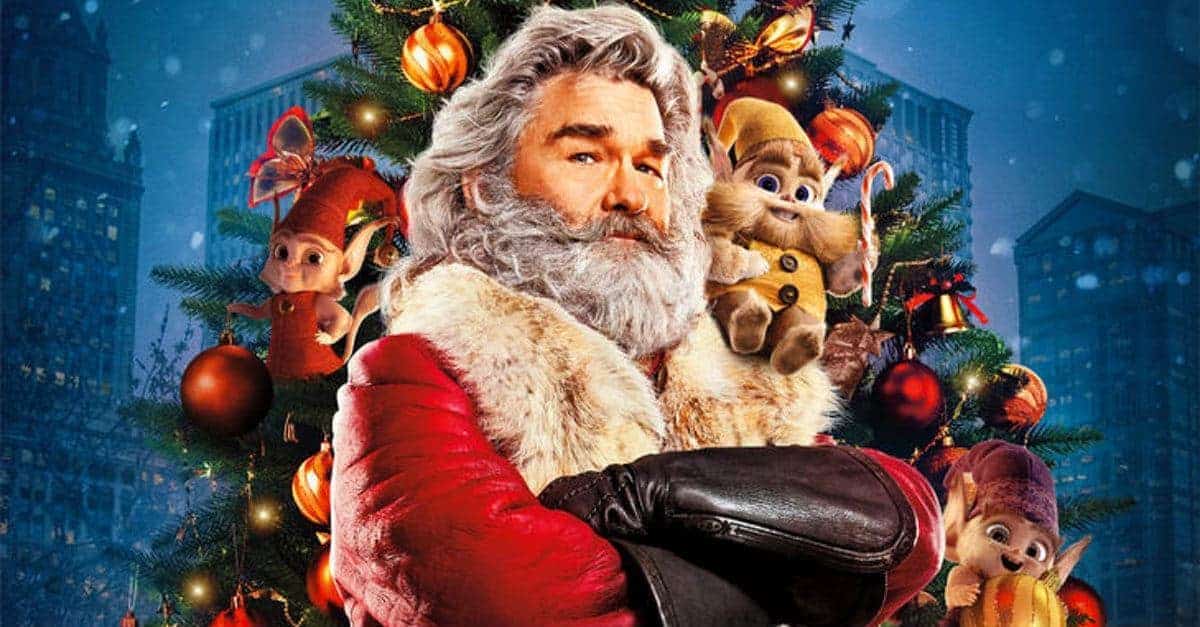 photo credit: Netflix
About: "After accidentally crashing Santa's sleigh, a brother and sister pull an all-nighter to save Christmas with a savvy, straight-talking St. Nick."

Our thoughts: We both loved this one and it will probably become a classic in our regular rotation (you know, among the Love Actually and the Elf and Home Alone).
AJ says, "It's the best Christmas movie to come out since The Santa Clause."
The Christmas Chronicles (Part Two)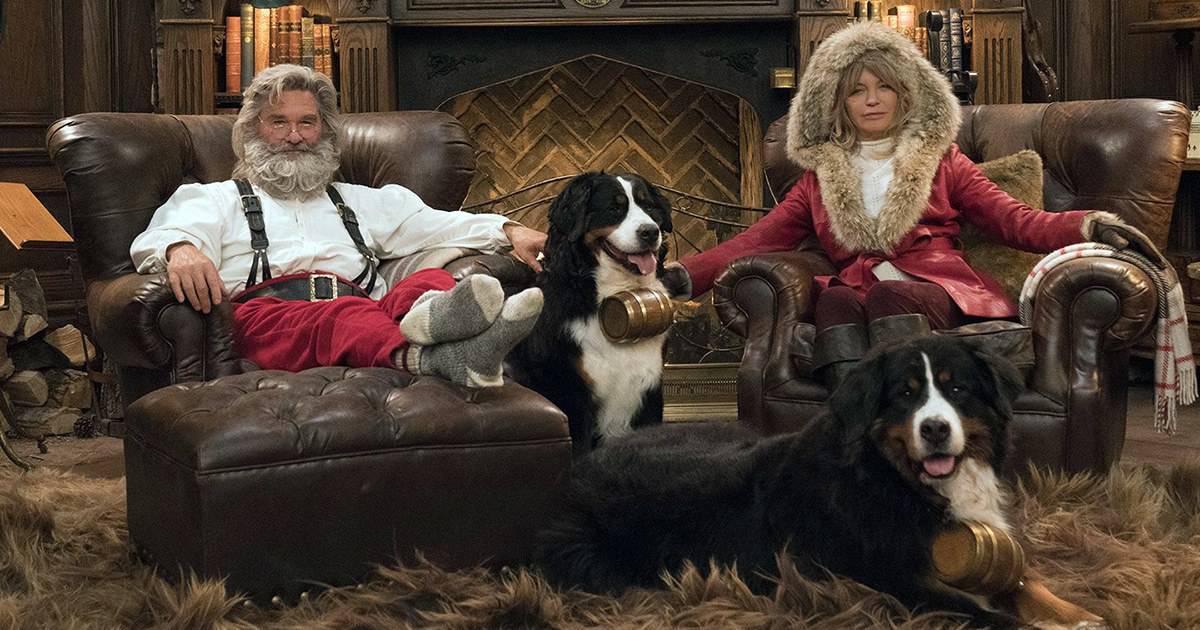 photo credit: Netflix
About: 'Unhappy over her mom's new relationship, a now-teenage Kate runs away and lands at the North Pole, where a naughty elf is plotting to cancel Christmas."
Our thoughts: We had really high hopes for this one because we loved the first one. But, as we repeat down below, sadly sequels aren't as great as the first one.
I still love Kurt Russell as Santa.
A Christmas Prince (Netflix)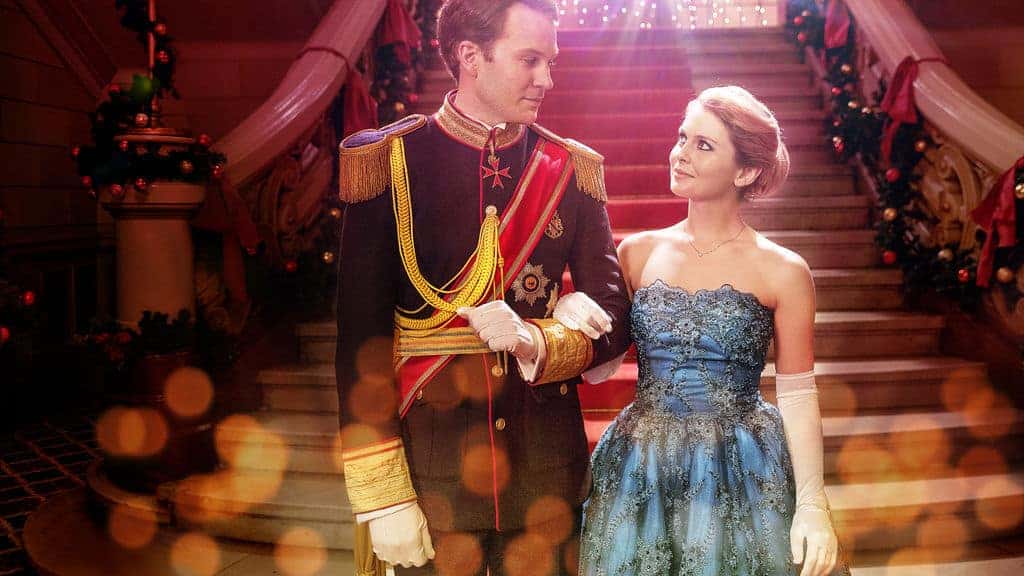 photo credit: Netflix
About: "Christmas comes early for an aspiring young journalist when she's sent abroad to get the scoop on a dashing prince who's poised to be king"
Our thoughts: We both think this is the best of the best in the cheesy Christmas movie camp (between us, AJ couldn't stop talking about it.) We watched this last year and actually liked it so much we watched it again this year.
(And forced my in laws to watch it with us and they at least said to our faces they both liked it.)
But honestly, where is Aldovia? (We Googled it and it's actually filmed in Romania.)
A Christmas Prince 2: The Royal Wedding (Netflix)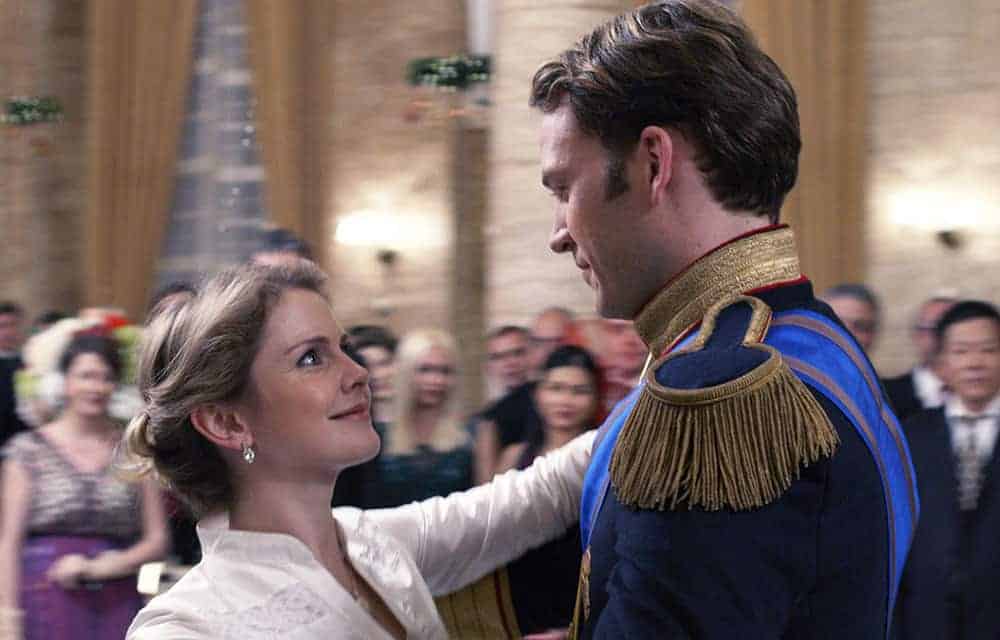 photo credit: Netflix
About: "A year after helping Richard secure the crown, Amber returns to Aldovia to plan their wedding. But her simple tastes clash with royal protocol."
Our thoughts: Sequels are never as good. And did they think we wouldn't notice her dad looks completely different?
A Christmas Prince: The Royal Baby (Netflix)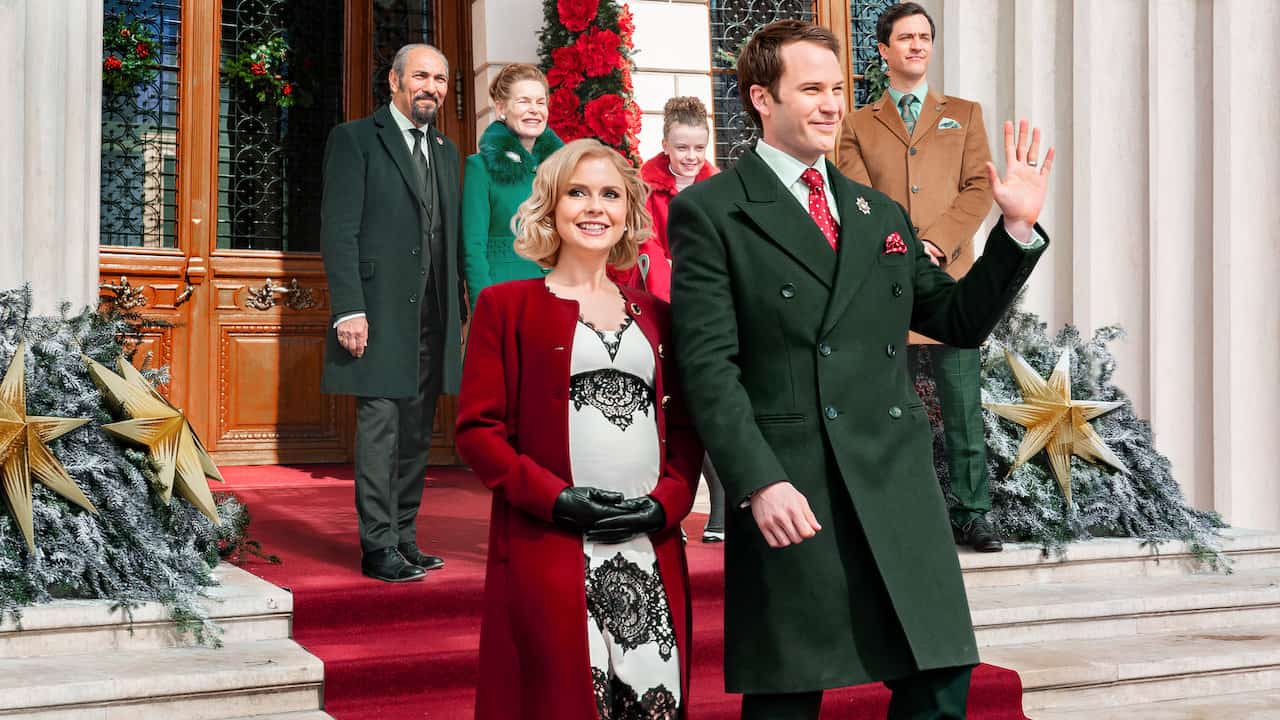 photo credit: Netflix
About: "Christmas brings the ultimate gift to Aldovia: a royal baby. But first, Queen Amber must save her family and kingdom by unwrapping a monarchy mystery."
Our thoughts: Now we have a trilogy on our hands! But like above, sequels are not always as good as the first ones but we still enjoyed it.
The Princess Switch (Netflix)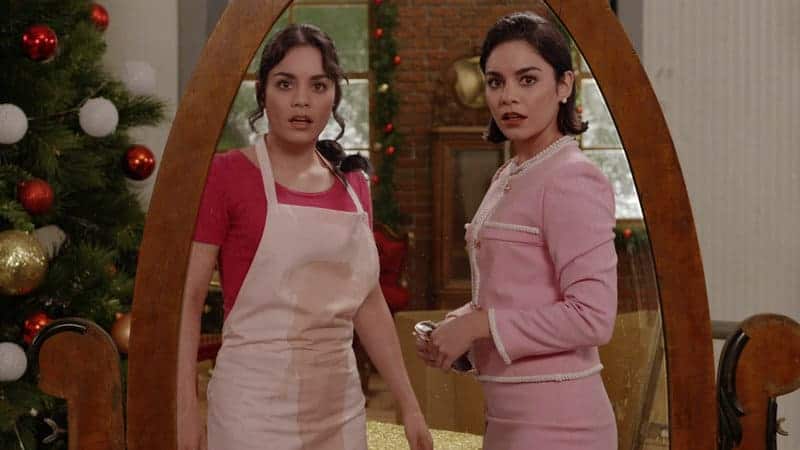 photo credit: Netflix
About: "When a down-to-earth Chicago baker and a soon-to-be princess discover they look like twins, they hatch a Christmastime plan to trade places."
Our thoughts: It's like The Parent Trap, but with adults and royalty around Christmas time.
Also, how can a small time baker from Chicago afford to take off so much time to close her shop and go to this baking competition?
And why is she always wearing a Chicago hat?
Dash & Lily (Netflix)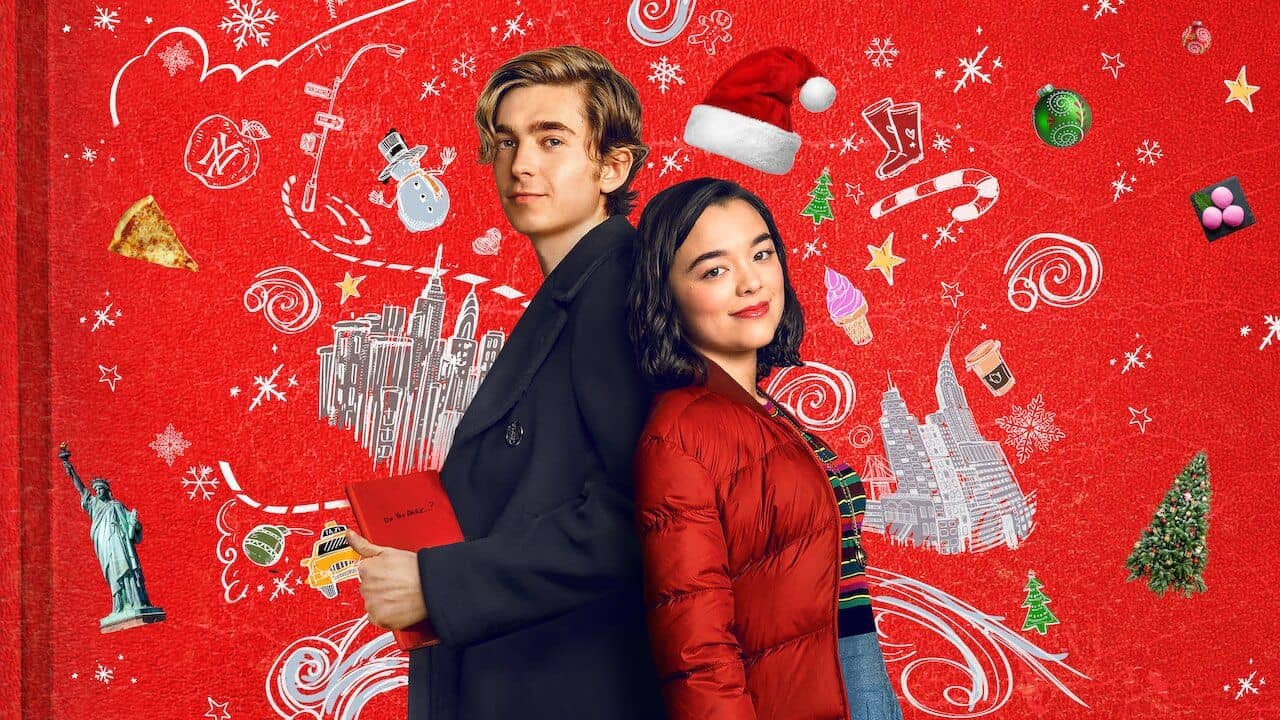 photo credit: Netflix
About: "Opposites attract at Christmas as cynical Dash and sunny Lily trade messages and dares in a red notebook they pass back and forth around New York City."
Our thoughts: I really liked this! It's a show, not a movie, but its just eight, 20 minute episodes so you can crank through them pretty quickly almost like a movie.
Also its a little teeny boppery, but I have the TV taste of a teenage girl so that tracks.
Merry Kissmas (Netflix)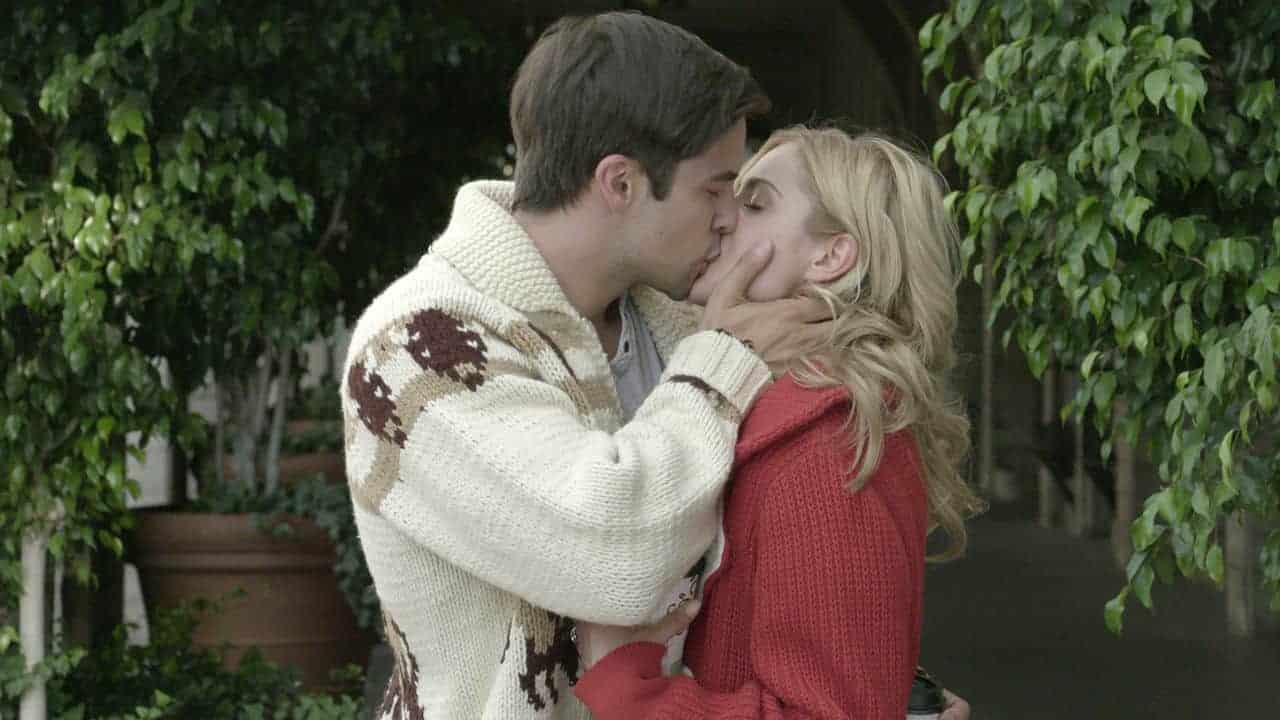 photo credit: Netflix
About: "Kayla's engaged to a famous choreographer but is having some doubts, and discontent turns to confusion when she shares a magical kiss with a stranger."
Our thoughts: We were team caterer from the beginning, even if the falling in love in an elevator is pretty far fetched.
AJ wants to know in cheesy Christmas movies, why do they always make the "enemy" such an exaggerated jerk? (He did not use the word jerk.)
I was hoping for ballet scenes a la Center Stage but sadly that didn't happen.
A Holiday Engagement (Netflix)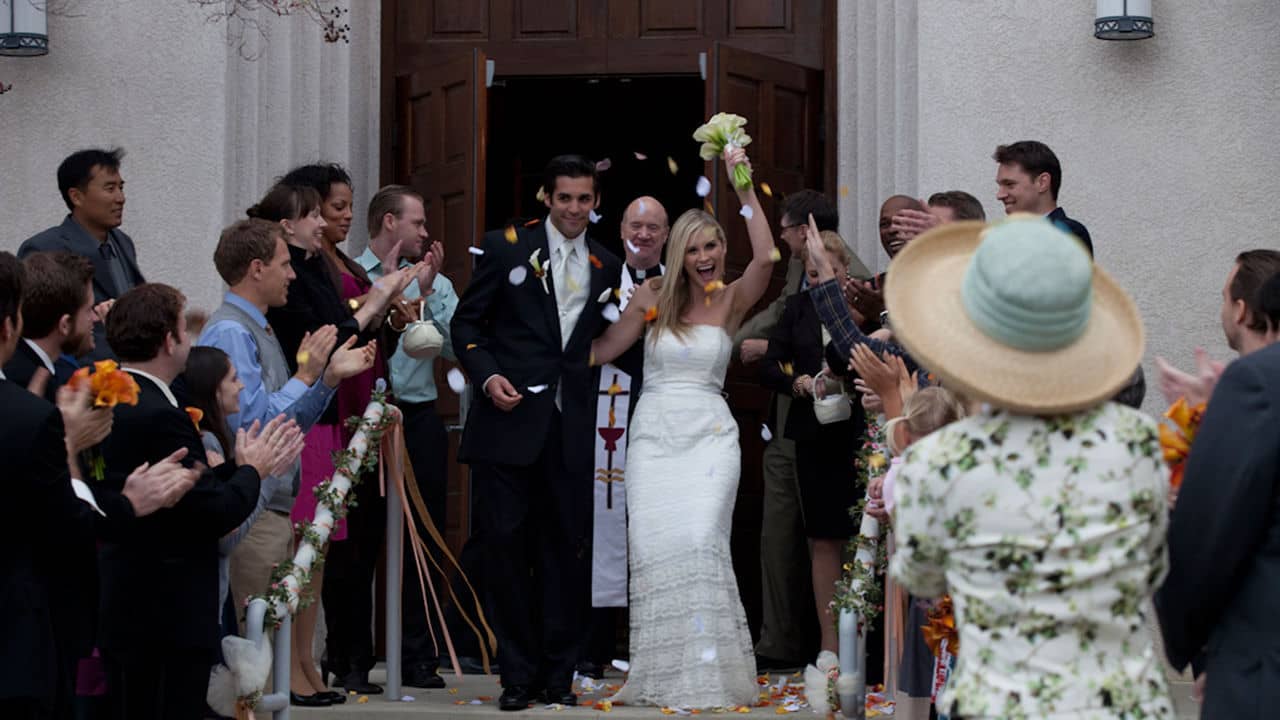 photo credit: Netflix
About: "Hilary's plan to hire a good-looking guy to act as her boyfriend backfires when she brings him home for the holidays to try and fool her family."
Our thoughts: Hilary that's a terrible plan, but it wasn't a terrible movie.
Also does everyone have a secret piano playing talent?
(This was the movie that broke the time honored tradition of waiting until after Thanksgiving and was a good way to kick off our binge watching.)
A Dogwalkers' Christmas Tale (Netflix)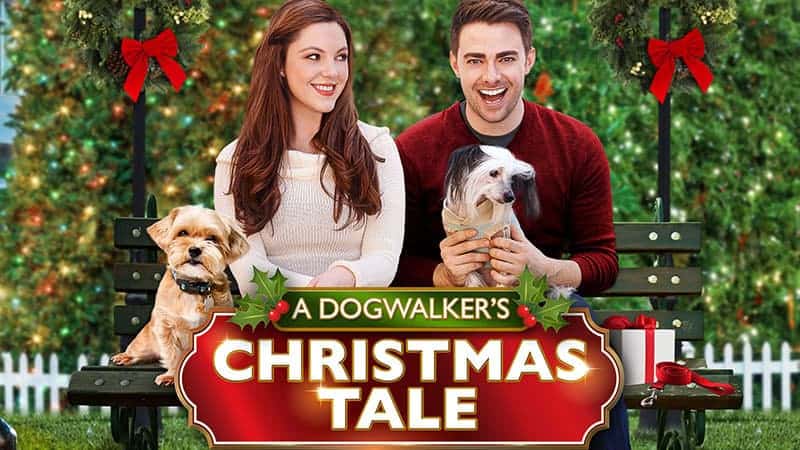 photo credit: Netflix
About: "Spoiled 21-year-old Luce Lockhart faces a tough decision when a handsome new friend asks her to help protect a dog park from her wealthy employer."
Our thoughts: We love dogs and these are very cute.
Is that Aaron Samuels?
Christmas in the Smokies (Netflix)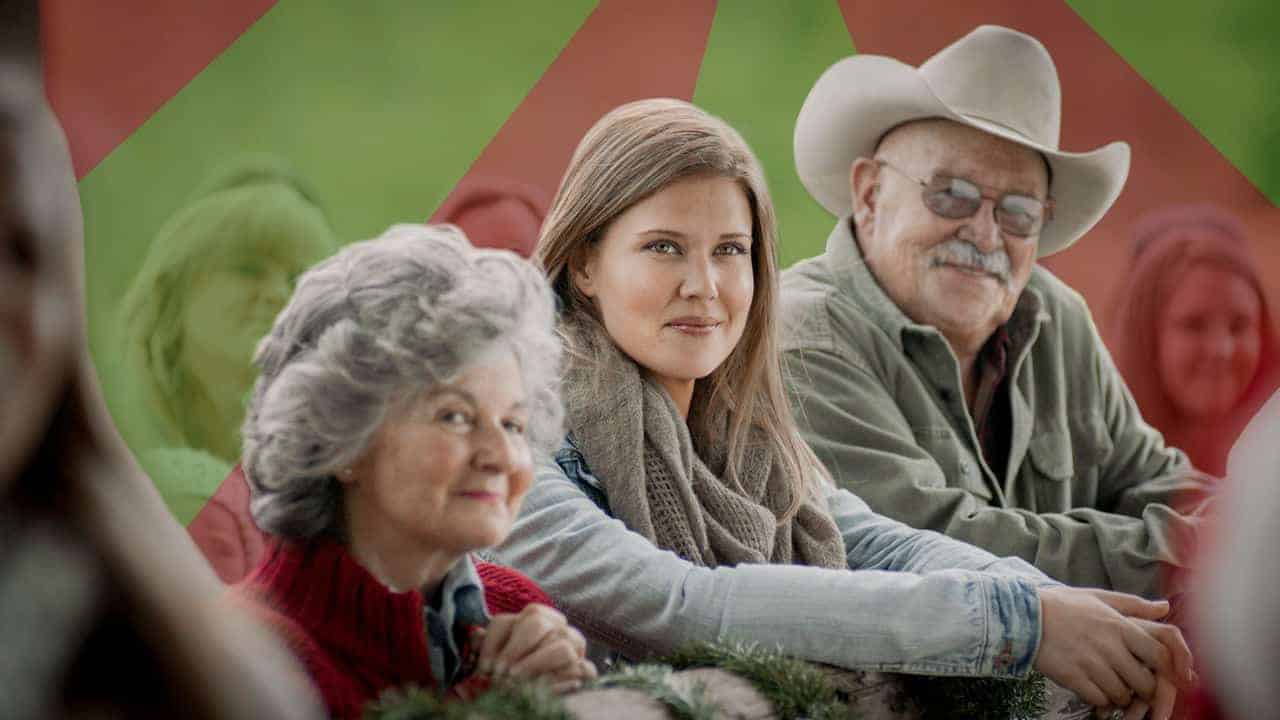 photo credit: Netflix
About: "In the Smoky Mountains, an ambitious woman works to save her family's historic berry farm as her ex, a country music star, returns to town."
Our thoughts: Happy that it takes place in a real place, as opposed to Aldovia.
Pretty entertaining, but pretty predicable. I liked watching it.
The dad was so funny and just full of so many dad jokes and wore great hats.
Coffee Shop (Netflix)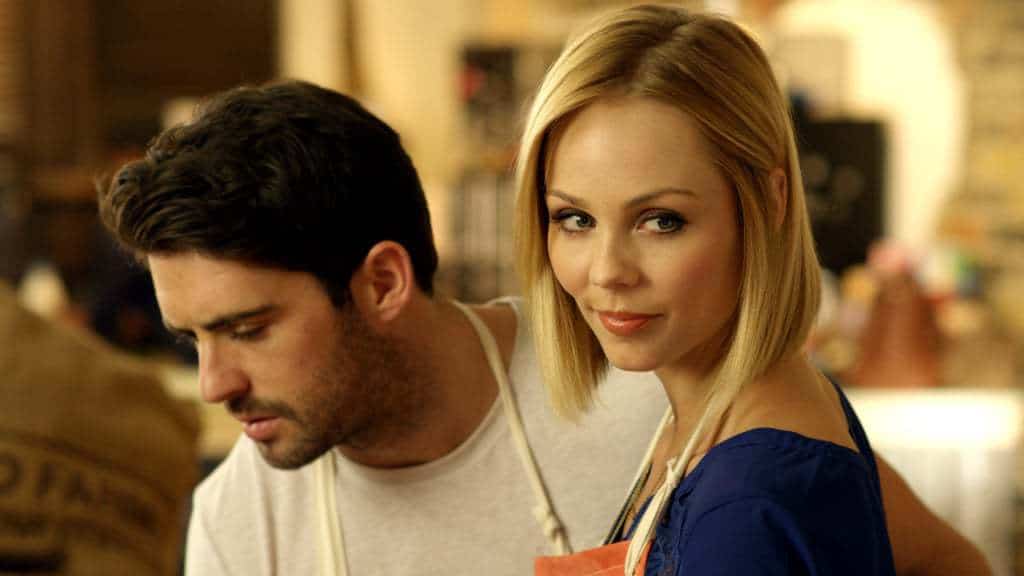 photo credit: Netflix
About: "A small-town coffee shop owner with romantic and financial woes can't get a grip on her problems — until realizing she can't go it alone."
Our thoughts: There was not much Christmas in here except trees with twinkly lights. AJ, "is that the woman from Desperately Seeking Santa?"
The Holiday Calendar (Netflix)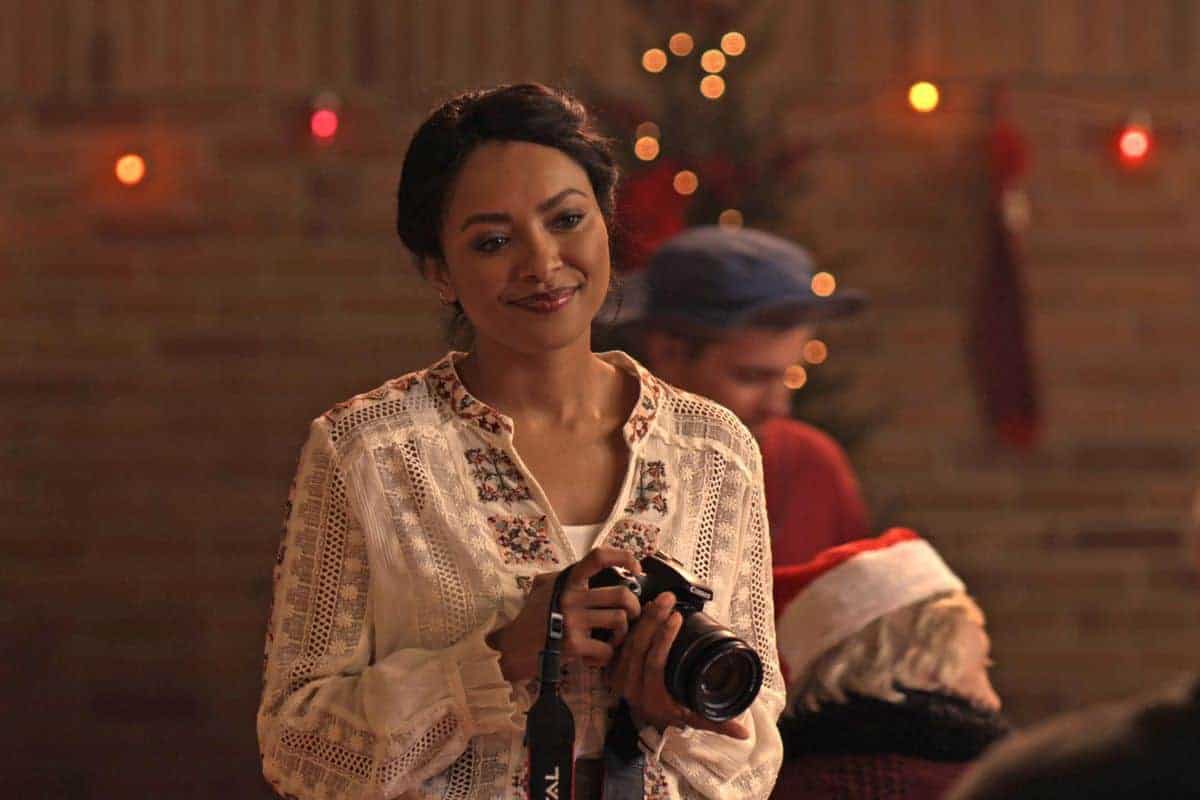 photo credit: Netflix
About: "A talented photographer stuck in a dead-end job inherits an antique Advent calendar that may be predicting the future — and pointing her toward love."
Our thoughts: AJ didn't watch this with me, he was at dinner with his dad. My MIL and I watched it and she says "6 out of 10."
Christmas with a View (Netflix)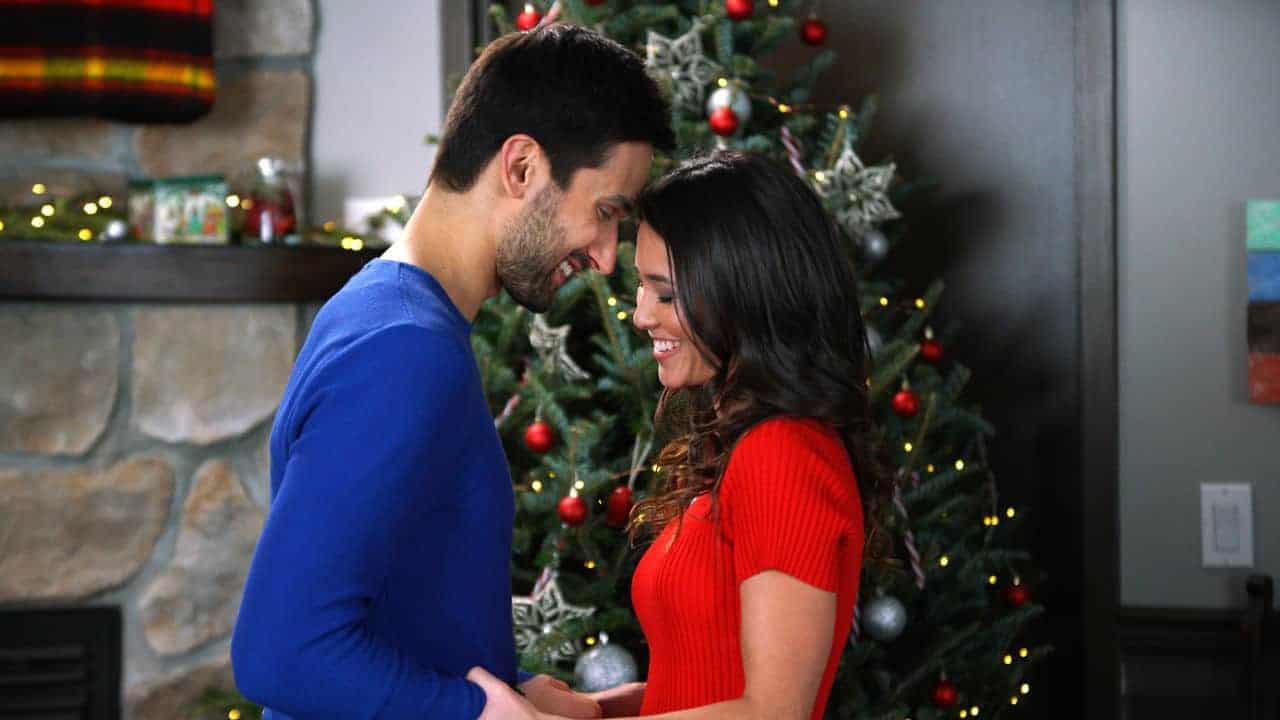 photo credit: Netflix
About: "Still reeling from a business failure, the restaurant manager of a ski resort finds her world jolted by a new chef, who has his own hidden past."
Our thoughts: I thought I'd like this better because food.
Christmas Wedding Planner (Netflix)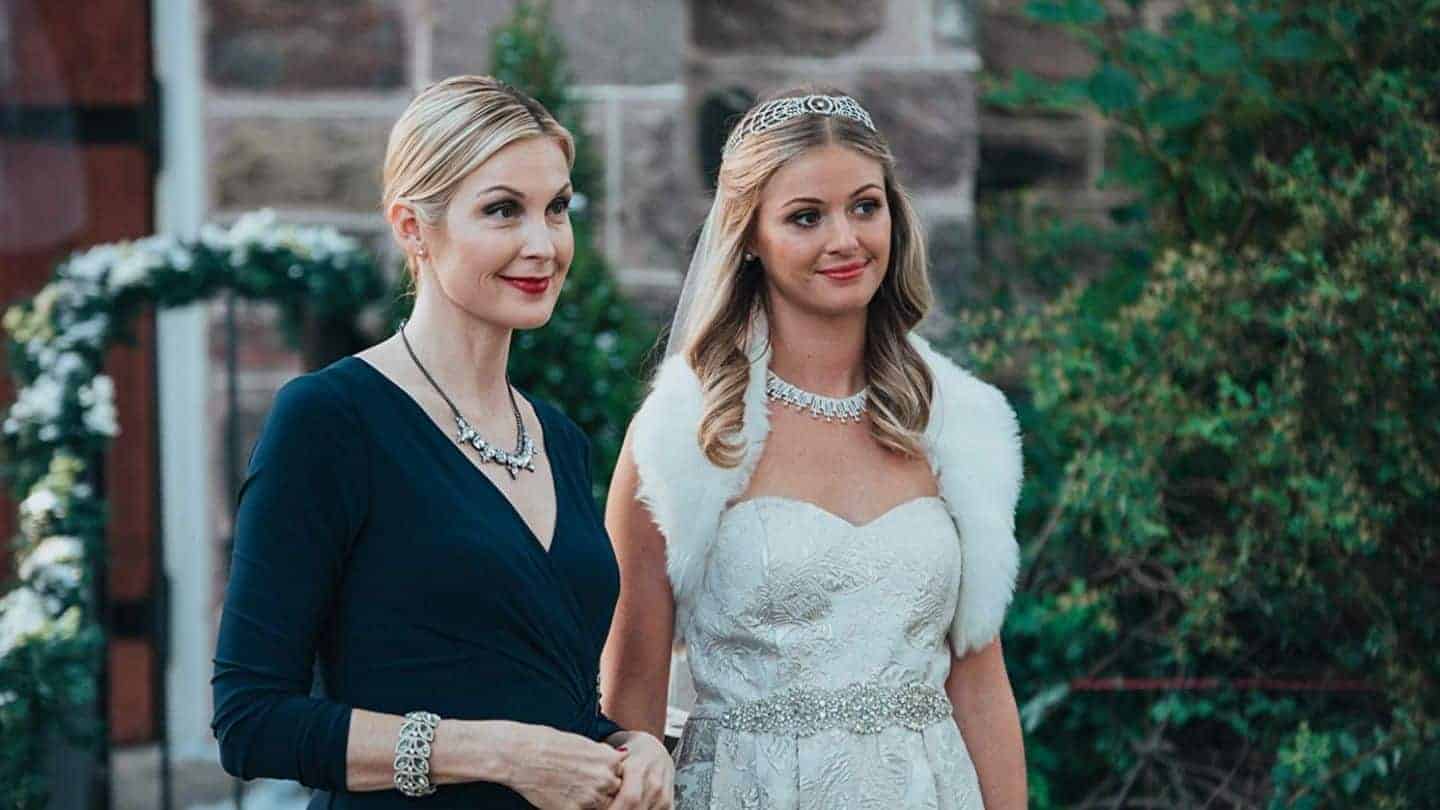 photo credit: Netflix
About: "A wedding planner's world is turned upside down when a handsome private investigator is hired to disrupt one of her biggest jobs."
Our thoughts: AJ, "this movie was the best throughout and then it was terrible."
Oh, but Joey Fatone was in it!
Christmas Crush (Netflix)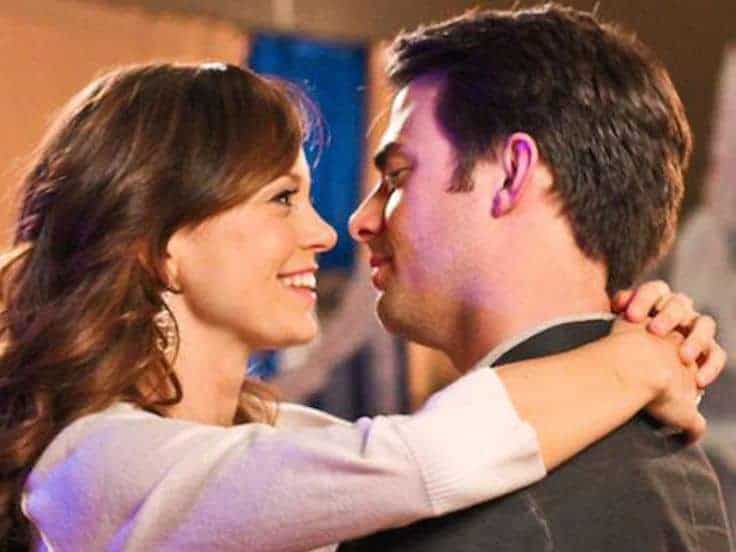 photo by: Netflix
About: "Twenty something Georgia pines for her old boyfriend and is thrilled to have a second chance at love when she attends their high school reunion."
Our thoughts: C'mon Georgia, stop thinking high school was the best time of your life. It wasn't the best time of anyone's life.
Also, why is this a Christmas movie? It's mostly a high school reunion movie. (apparently there is an alternative title called "Holiday High School Reunion")
Aaron Samuels, is that you again?
El Camino Christmas (Netflix)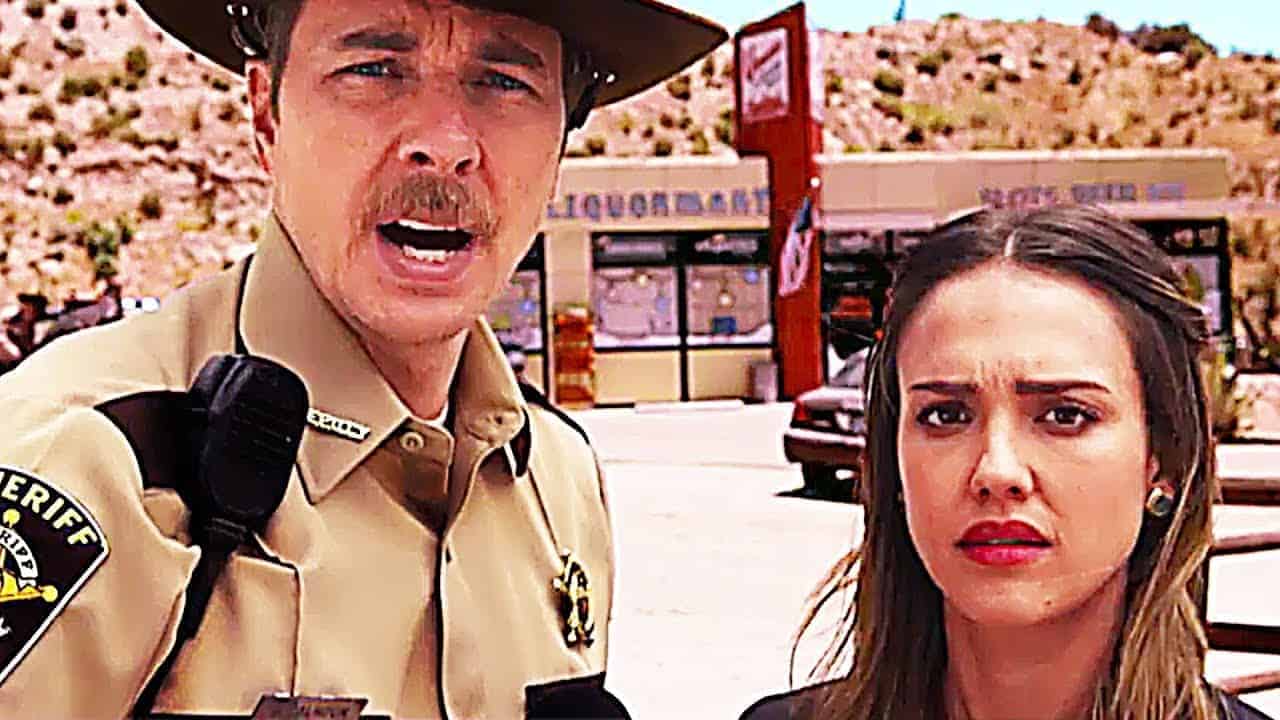 photo credit: Netflix
About: "Stuck in a liquor store during an alleged robbery, a group of strangers shares hidden truths and forms an unexpected bond on Christmas Eve."
Our thoughts: I tried to put off watching this one forever and I didn't succeed.
Falling for Christmas (Hulu, but also available on Amazon Prime)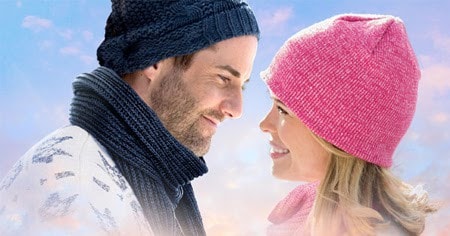 photo credit: Hulu
About: "An injured figure skater is sent to the mountains to recover from an injury. Once there, she meets an ex-hockey player and his young daughter and begins to realize that something is missing from her life."
Our thoughts: Apparently this is also called A Snow Capped Christmas and is a Canadian film.
I liked this much more than AJ, and I think it's because I still haven't been able to get over I, Tonya.
Married By Christmas (Hulu)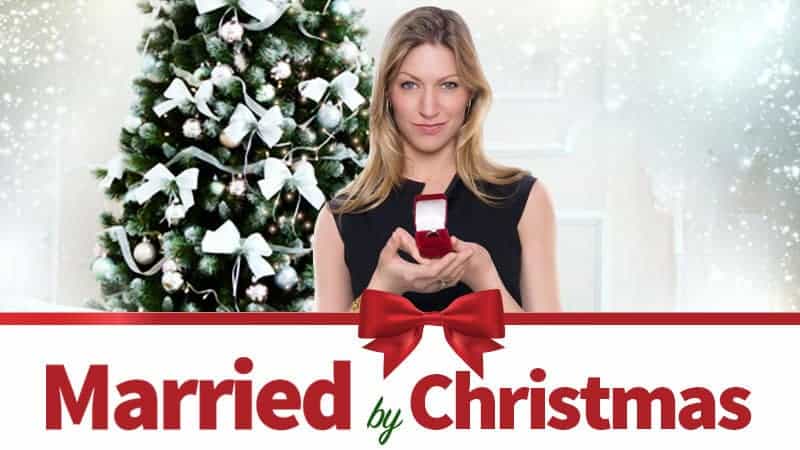 photo credit: Hulu
About:. "A high level executive must find herself a husband before Christmas in order to inherit a fortune."
Our thoughts: Grandma was super antiquated when it comes to business ownership. It was obvious that Paul was gay.
Also super dumb idea to get married in less than 30 days.
Holiday in Handcuffs (Hulu)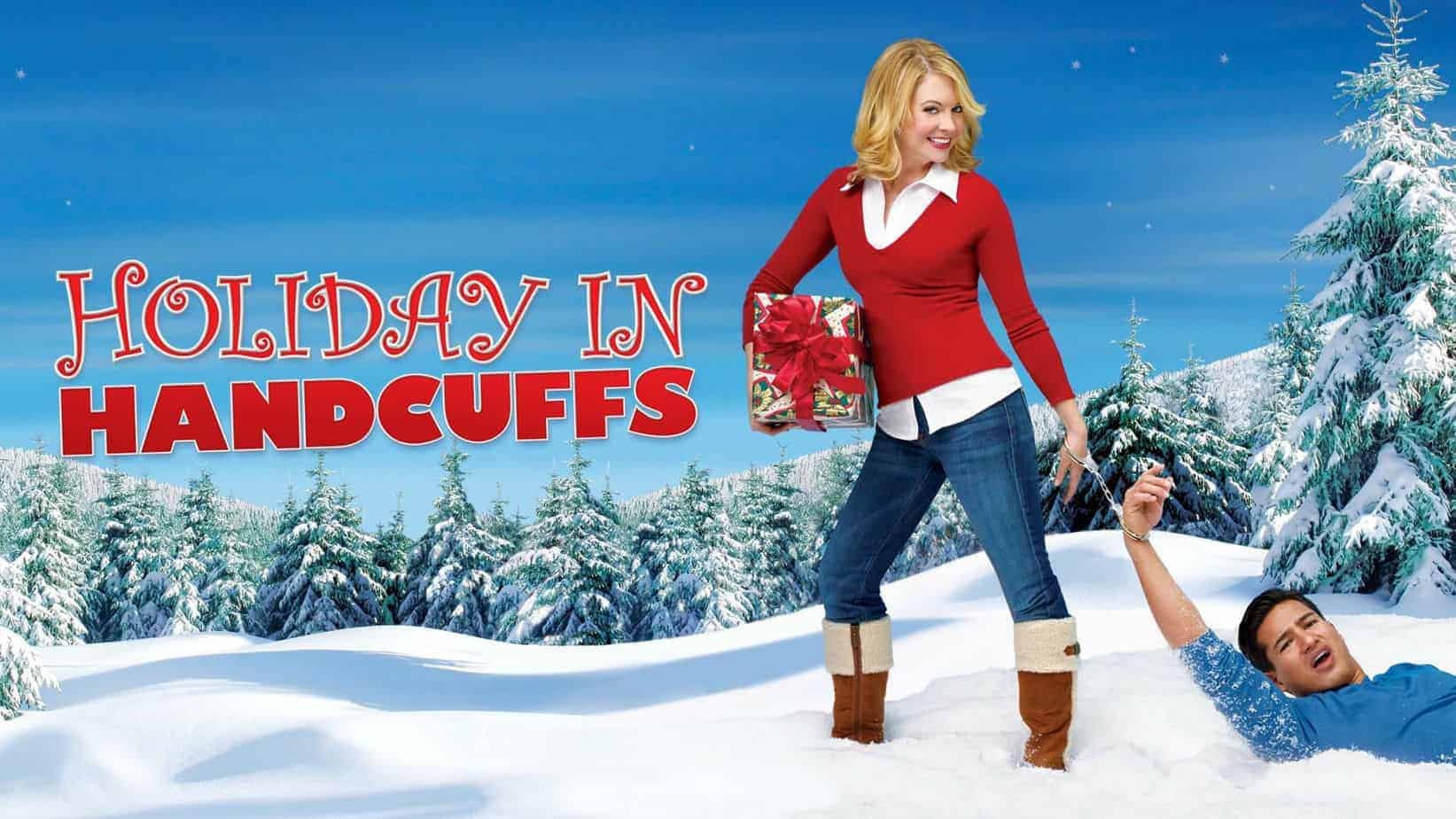 photo credit: Freeform Network
About: "A woman has a breakdown at Christmas and kidnaps a handsome guy."
Our thoughts: It stars Clarissa (Clarissa Explains It All) and AC Slater (Saved by the Bell) so duh we were going to watch it.
Desperately Seeking Santa (Amazon Prime)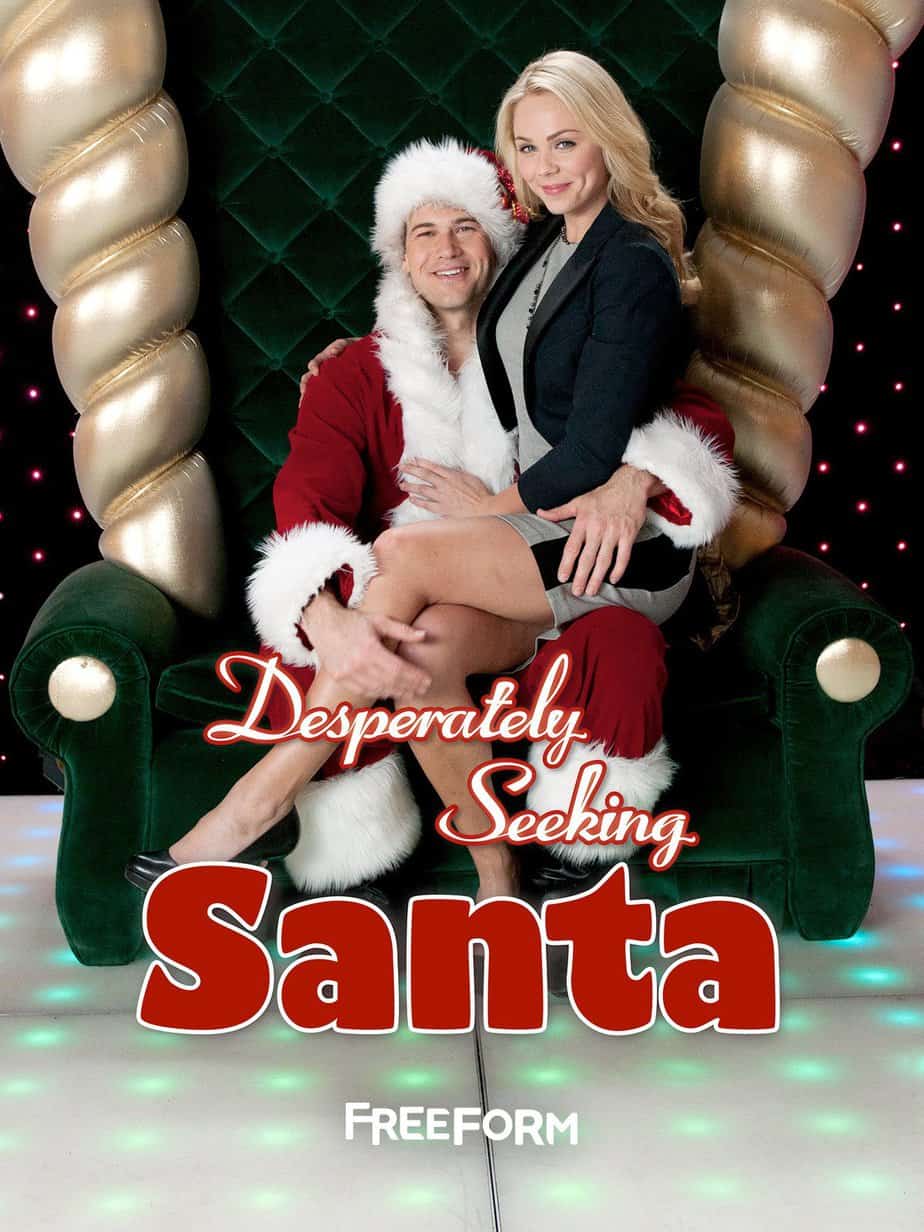 photo credit: Freeform Network
About "Jennifer is an ambitious executive who runs promotions at a failing Boston mall She plans a promotional gimmick to save her workplace and position herself for advancement: hold a 'hunky Santa' contest to replace the old mall Santa. David, a local man trying to save his family's pizzeria, ultimatly wins the contest. Will sparks fly between him and Jennifer?"
Our thoughts: We both felt bad when the mall Santa was fired.
Jennifer's boyfriend was a jerk (again not the word used).
David was a hunk.
After watching I really wanted some pizza.
Love at the Christmas Table (Amazon Prime)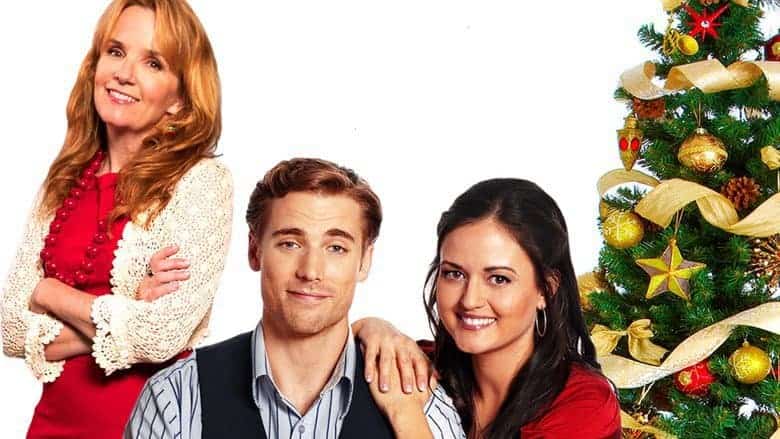 photo credit: Amazon Prime
About: "For thirty years, Sam and Katherine have spend Christmas Eve at the children's table. When Sam learns she is moving away, he has one night to tell her he loves her."
Our thoughts: I hated this, AJ liked it.
And yes it's Winny from The Wonder Years and Ted from Schitt's Creek.
A Frosty Affair (Amazon Prime)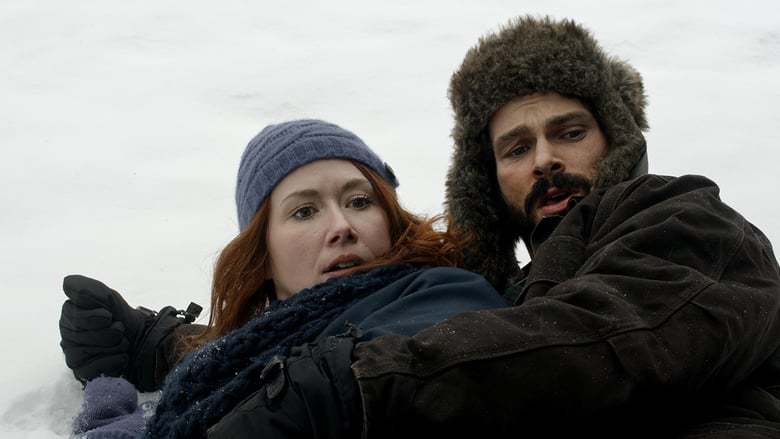 photo credit: Amazon Prime
About: "A small town teacher is on her way to the city for her wedding when a blizzard strikes and she is snowed in. An unlikely adventure with a lumberjack leaves her questioning her future wedding plans."
Our thoughts: No Christmas, just snow and cold.
Also this either has to take place in the UP of Michigan or Canada.
AJ criticized their ice walking a lot.
Noelle (Disney Plus)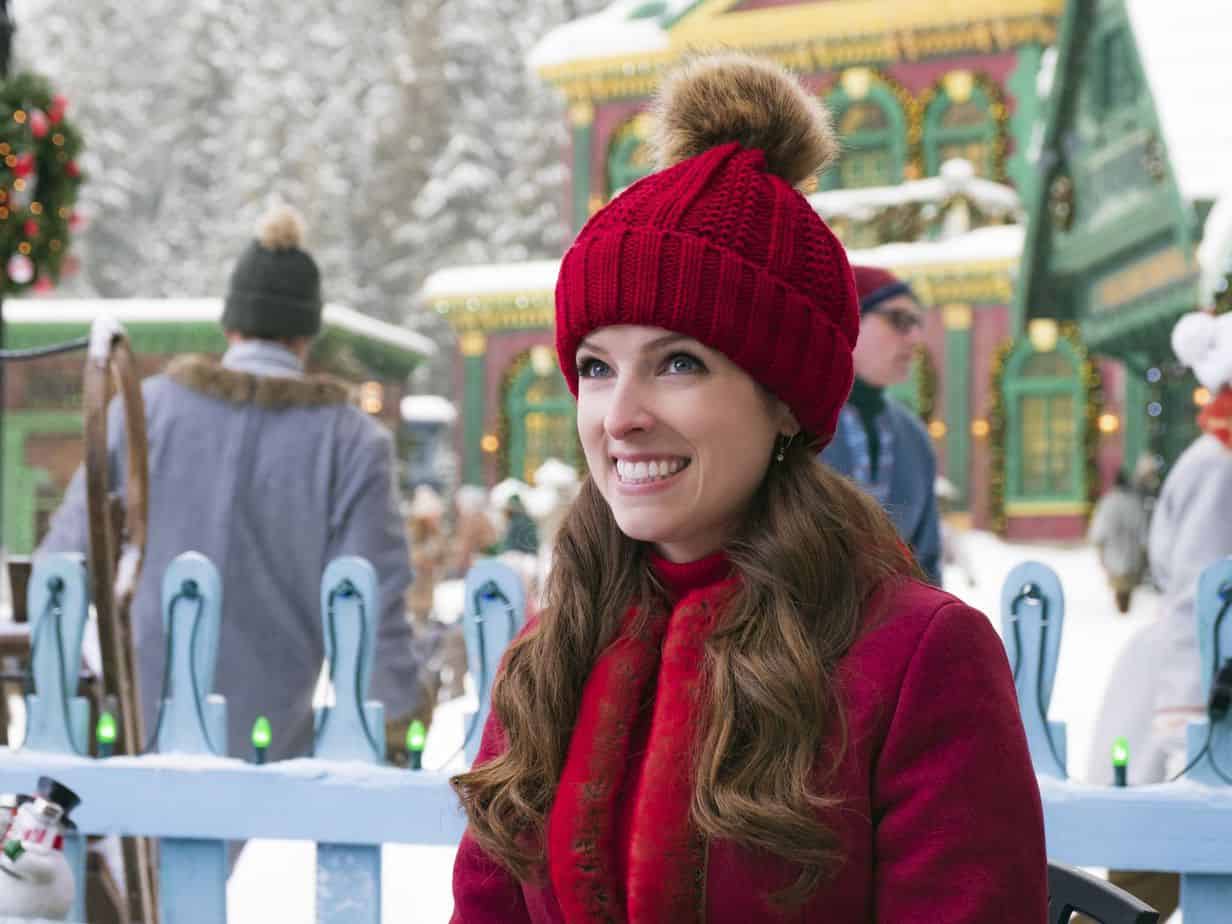 photo credit: Disney Plus
About: "Kris Kringle's daughter is full of Christmas spirit and holiday fun, but wishes she could do something "important" like her beloved brother Nick, who will take over from their father this Christmas. When Nick is about to crumble like a gingerbread cookie from all the pressure, Noelle suggests he take a break and get away…but when he doesn't return, Noelle must find her brother and bring him back in time to save Christmas."
Our thoughts: This was one of AJ's favorites…it wasn't mine the first time we watched it but we've watched it a couple times and it grew on me.
Feels very Disney (which of course makes sense).
Would be great for kids!
The Knight Before Christmas (Netflix)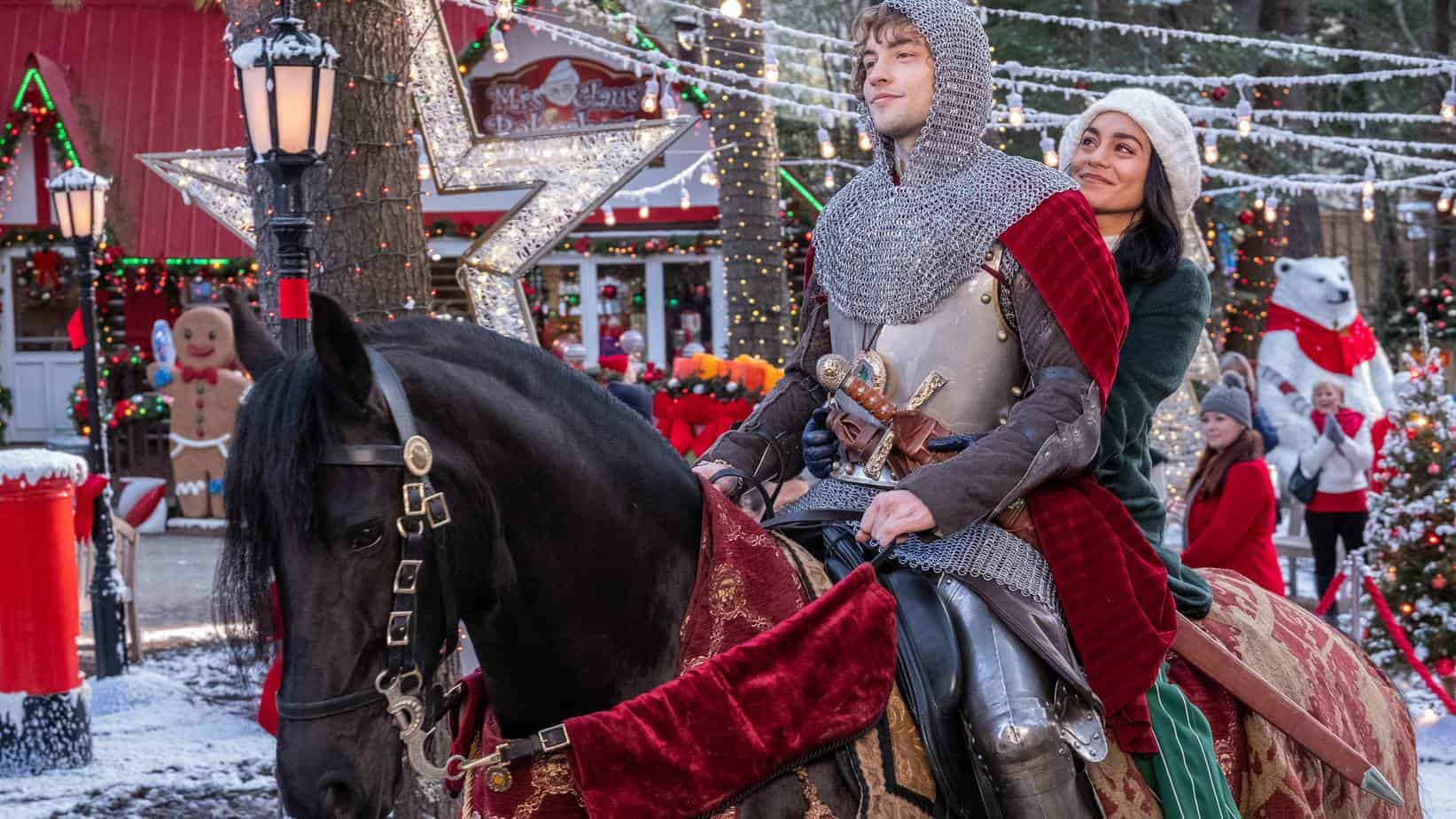 photo credit: Netflix
About: "A medieval knight is transported to the present day, where he falls for a high school science teacher who's disillusioned by love."
Our thoughts: so cheesy. Yes even cheesier and more far fetched than the ones where a woman is able to go to a mythical country and fall in love with and marry a prince.
Snowed In Christmas (Amazon)
photo credit: Lifetime
About: "Jenna and Kevin volunteer for a special assignment at Christmas. After they become stranded by a snowstorm in Santa Claus, Ind., they are drawn together when they join the fight to save the historic town inn."
Our thoughts: This one was really cute…maybe because it followed the typical Christmas movie formula of busy city people go to a small town and fall in love. Lots of snow!
Klaus (Netflix)
photo credit: Netflix
About: "A selfish postman and a reclusive toymaker form an unlikely friendship, delivering joy to a cold, dark town that desperately needs it."
Our thoughts: AJ loves a cartoon and loved this one. I also thought it was really well done.
Christmas Perfection (Hulu)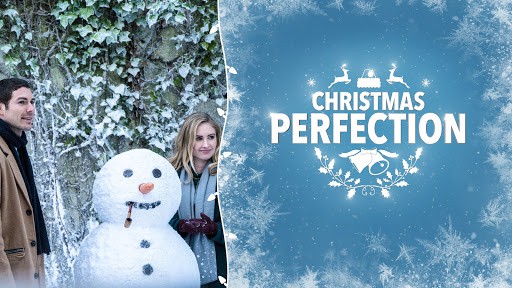 photo credit: Hulu
About: "As a kid, Darcy had no control over her family's holidays and thus, has grown up to be a Christmas control freak – so much so that she loses sight of what the holidays actually mean. Suddenly, she finds herself magically transported into her idea of the perfect Christmas Village and learns that "perfection" isn't all it's cracked up to be."
Our thoughts: This is where they all started to run together…but according to my rankings I liked it! It was cute.
Holiday in the Wild (Netflix)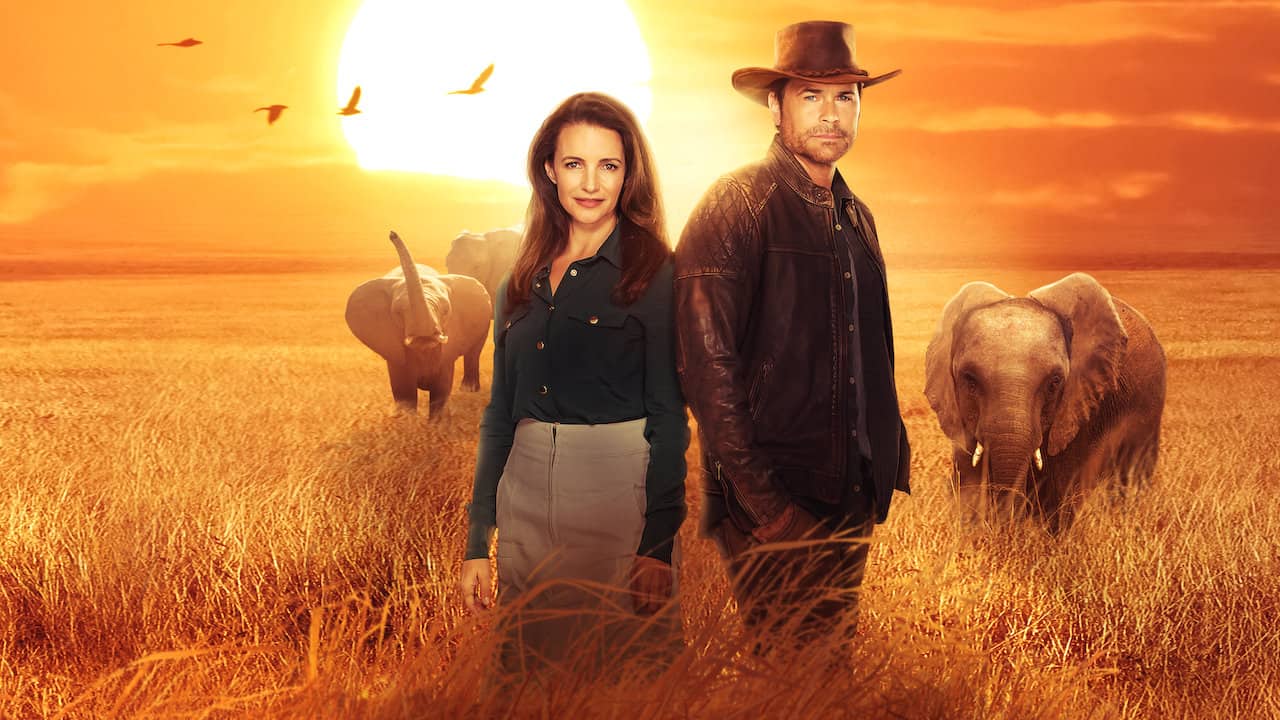 photo credit: Netflix
About: "When her husband abruptly ends their marriage, empty nester Kate embarks on a solo second honeymoon in Africa, finding purpose — and potential romance."
Our thoughts: Despite the star power in this one (Rob Lowe and Kristin Davis!) it wasn't as good as some of the other romantic Christmas movies we watched.
Extra points though for elephants.
Holidate (Netflix)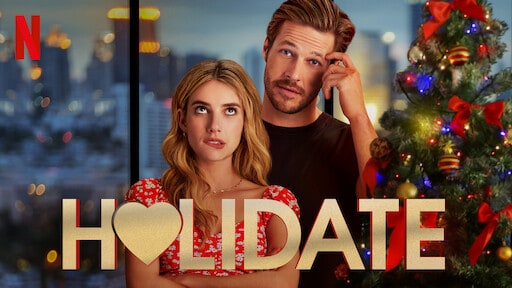 photo credit: Netflix
About: "Fed up with being single on holidays, two strangers agree to be each other's platonic plus-ones all year long, only to catch real feelings along the way."
Our thoughts: While starts and ends during the holiday season, we don't think this is necessary a holiday movie because it goes through all year long.
I had higher hopes for it and it didn't meet my expectations.
Midnight at the Magnolia (Netflix)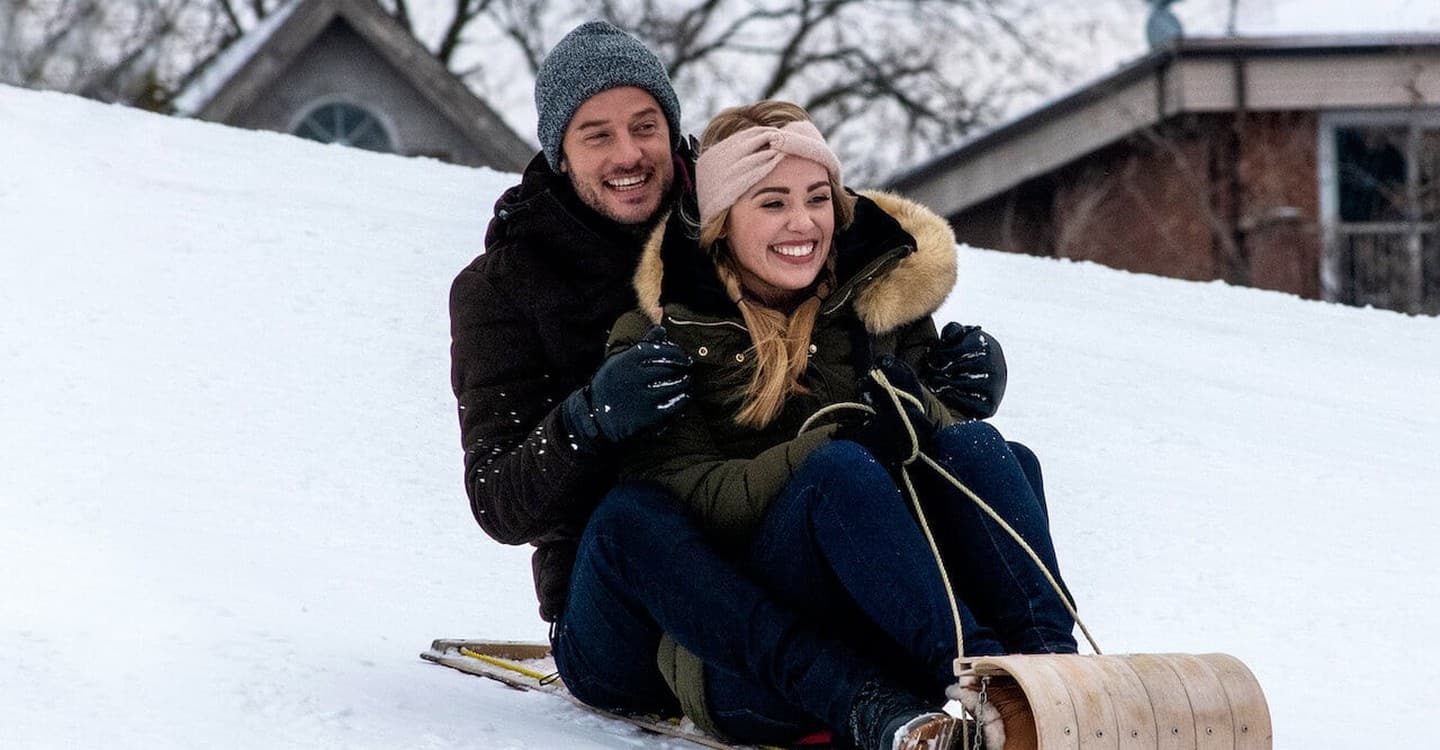 photo credit: Netflix
About: "Longtime friends and local radio hosts Maggie and Jack fake it as a couple for their families and listeners in hopes of getting their show syndicated."
Our thoughts: This was one of first romantic Christmas comedies of 2020 and we liked it! Just the right amount of cheesiness and holiday cheer.
Happiest Season (Hulu)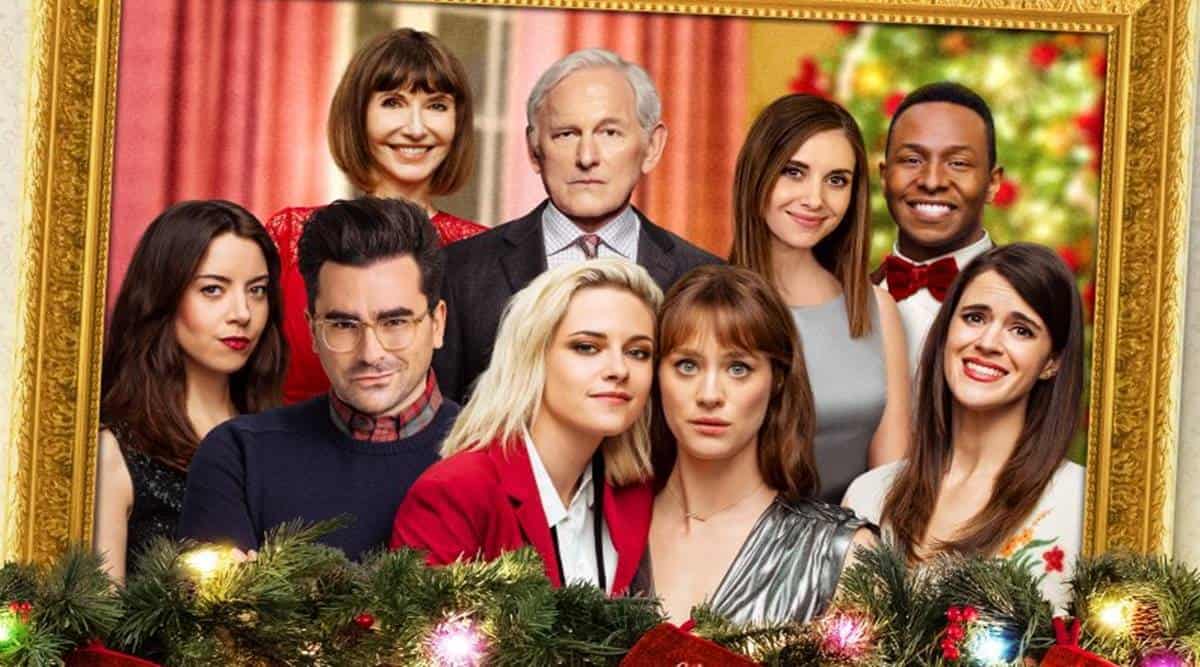 photo credit: Hulu
About: "A holiday romantic comedy that captures the range of emotions tied to wanting your family's acceptance, being true to yourself, and trying not to ruin Christmas."
Our thoughts: I saw so much potential with this one and wanted more. I liked it, but will chip in to get Abby an Uber back to Pittsburg and more Dan Levy please!
A Christmas Love Story (Hallmark)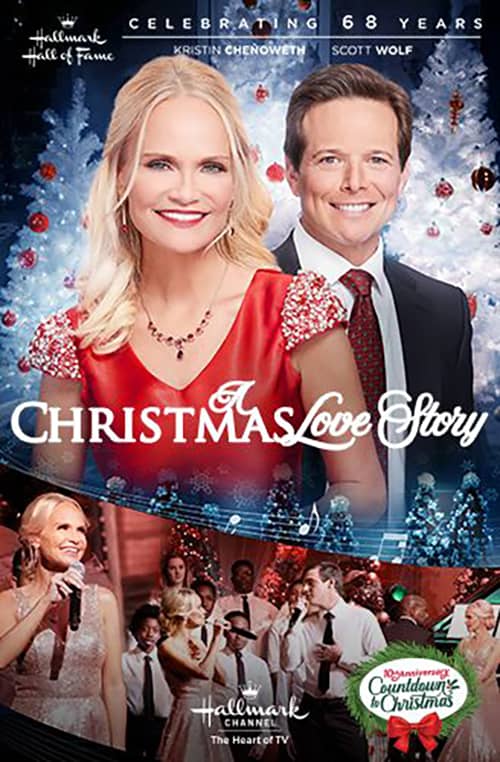 photo credit: Hallmark
About: "A youth choir director needs to write a big song for a Christmas Eve show and is distracted from her task when a boy with a golden voice joins her choir, which comes as a surprise to his widowed father."
Our thoughts: This is actually a Hallmark movie and I loved it! The reason we watched it was because it was filmed in Charlotte so I wanted to see Charlotte's moment on TV. Kristin Cheneworth is so talented and funny.
AND NOW…WE RANK!
CHRISSIE'S LIST 2020
4. Holidate
3. Midnight at the Magnolia
2. Happiest Season
1. Dash and Lily
CHRISSIE'S LIST 2019
8. The Knight Before Christmas
7. Noelle
6. Holiday in the Wild
5. A Christmas Prince: The Royal Baby
4. Christmas Perfection
3. Klaus
2. Snowed Inn Christmas
1. Christmas Love Story
CHRISSIE'S LIST 2018
20. A Frosty Affair
19. El Camino Christmas
18. Love at the Christmas Table
17. Christmas Crush
16. Christmas Wedding Planner
15. Christmas with a View
14. The Holiday Calendar
13. Coffee Shop
12. Holiday in Handcuffs
11. Married by Christmas
10. Christmas in the Smokies
9. Falling For Christmas
8. A Dogwalker's Christmas Tale
7. A Holiday Engagement
6. The Christmas Prince: The Royal Wedding
5. Desperately Seeking Santa
4. Merry Kissmas
3. The Princess Switch
2. A Christmas Prince
1. The Christmas Chronicles
THE BEST CHRISTMAS MOVIES ON NETFLIX, HULU AND AMAZON: AJ'S LIST
19. A Frosty Affair
18. Christmas with a View
17. Christmas Wedding Planner
16. Christmas Crush
15. Married by Christmas
14. Holiday in Handcuffs
13. Coffee Shop
12. Christmas in the Smokies
11. Falling for Christmas
10. A Dogwalker's Christmas Tale
9. A Holiday Engagement
8. Love at the Christmas Table
7. El Camino Christmas
6. Desperately Seeking Santa
5. A Christmas Prince: The Royal Wedding
4. Merry Kissmas
3. The Princess Switch
2. A Christmas Prince
1. The Christmas Chronicles