I'm sharing our honeymoon in Asheville, four days of eating, drinking and exploring the North Carolina Mountains in three posts! Looking for things to do, where to eat and drink, or places to stay in Asheville, NC? Check out Off the Eaten Path's Asheville Travel Guide!
Day one involved beer and dessert for dinner.
We got married in Charlotte on October 8, 2016. (I know I'm doing this out of order and am hoping to share some fun photos from our fun, spontaneous, relocated wedding once I get them all back and organized!).
Since we had to move our wedding from the Outer Banks to Charlotte, our plan of a quick, little honeymoon at the beach was also washed away by Matthew. But we still had a few vacation days to spare and wanted to get out of town, so we swapped our swim suits and sundresses for hiking boots and flannel and put together a fun four-day escape the mountains to relax, unwind, and spend some time together as newlyweds.
Asheville ended up being the perfect place for a honeymoon. There's plenty to see and do (and eat and drink!); we spent four full days drinking delicious beer, eating delicious food, hiking, exploring, sleeping, and breathing in some fresh mountain air.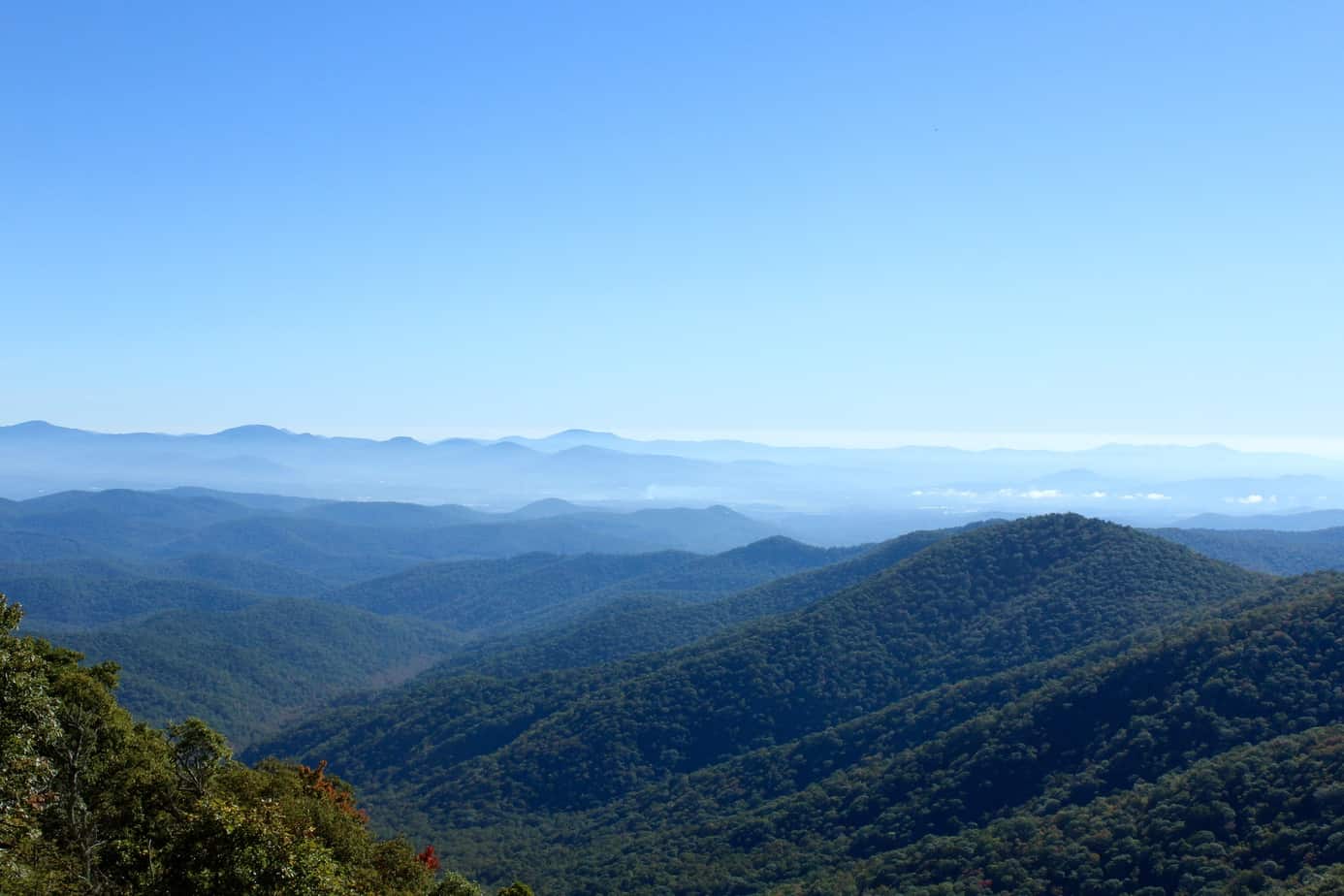 (For those reasons, especially all of the eating/drinking/exploring, I've decided to break up our honeymoon in Asheville into three separate posts so you won't have to read 4000 words all at once!)
Sunday evening, amidst unpacking wedding gifts, shuttling friends to the airport, watching football, eating barbecue leftovers and drinking pumpkin homebrew with our families, we booked a hotel room in Asheville. We were looking for something affordable and close to downtown, and didn't have a lot of time to be too picky, so we ended up using the name your own price tool on Priceline. If I could do it all over again (and if we had been planning our honeymoon in Asheville from the get go), I would have loved to be in a cute mountain cabin with panoramic views and a porch perfect for morning coffee sipping. But with our situation, it worked out beautifully. We ended up at the Crowne Plaza Resort just on the other side of the French Broad River for a super reasonable price, plenty of space, and within a 5 minute ride of all the action (we used a lot of Uber and the hotel also had a shuttle downtown).
We lingered in Charlotte a little longer than we wanted on Monday morning, wrapping up some wedding errands, laying in bed, unpacking and repacking. We grabbed lunch at Rooney's (a new neighborhood sandwich spot) and then hit the road. We arrived in Asheville just in time for happy hour (but when you're on vacation, every hour is happy hour), dropped our stuff off and beelined for New Belgium Brewery.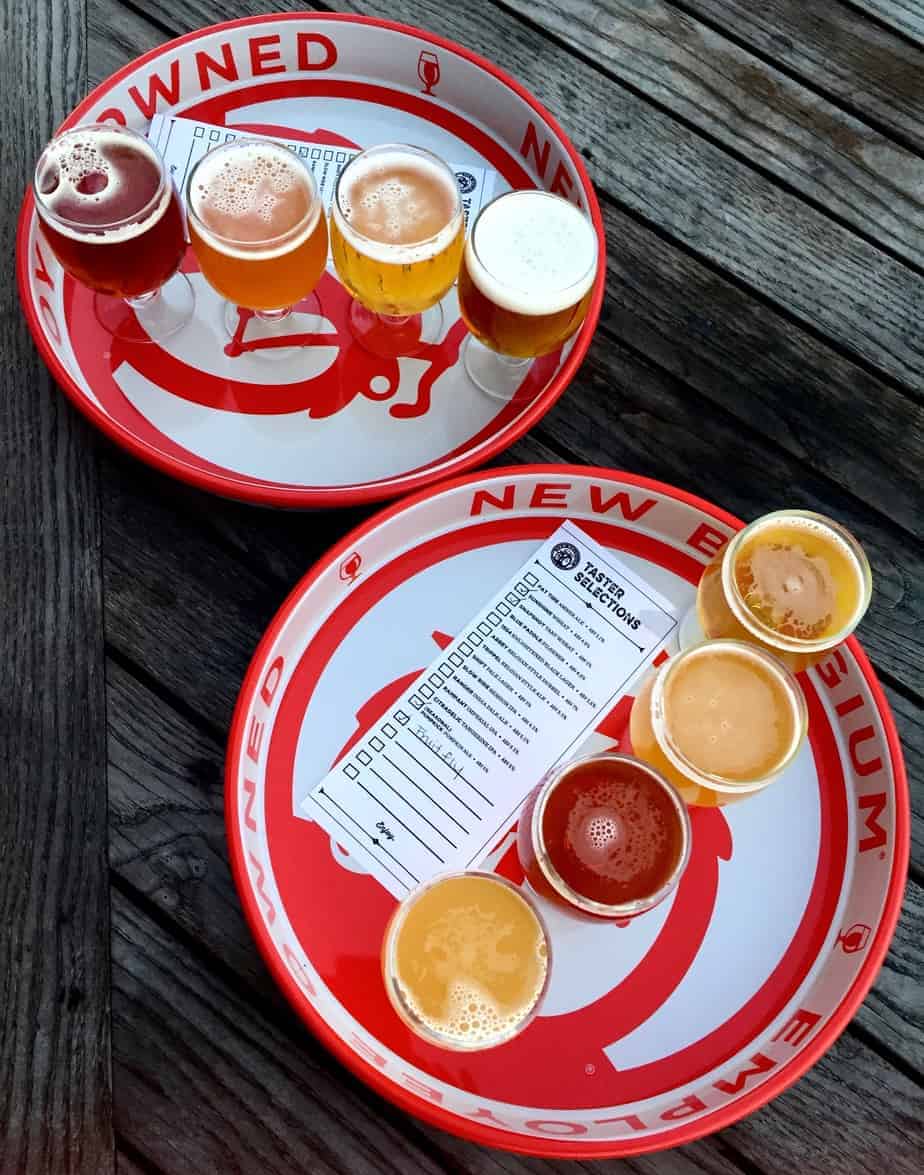 We've both been to Asheville several times (AJ actually had his bachelor party there in August), so we wanted to hit up some of our favorite spots but also explore some new ones. New Belgium was a bucket item list for both of us because they opened their Asheville location in May and we hadn't been yet. I heard such rave reviews from friends who visited over the summer and the brewery definitely lived up to all the hype. Perched right on the banks of the French Broad, New Belgium's liquid center (which is what they call their taproom) is a must stop in Asheville for beer enthusiasts. We spent a few hours tasting and taking in the river views while reclining in red adirondack chairs as the sun slowly sank behind the mountains.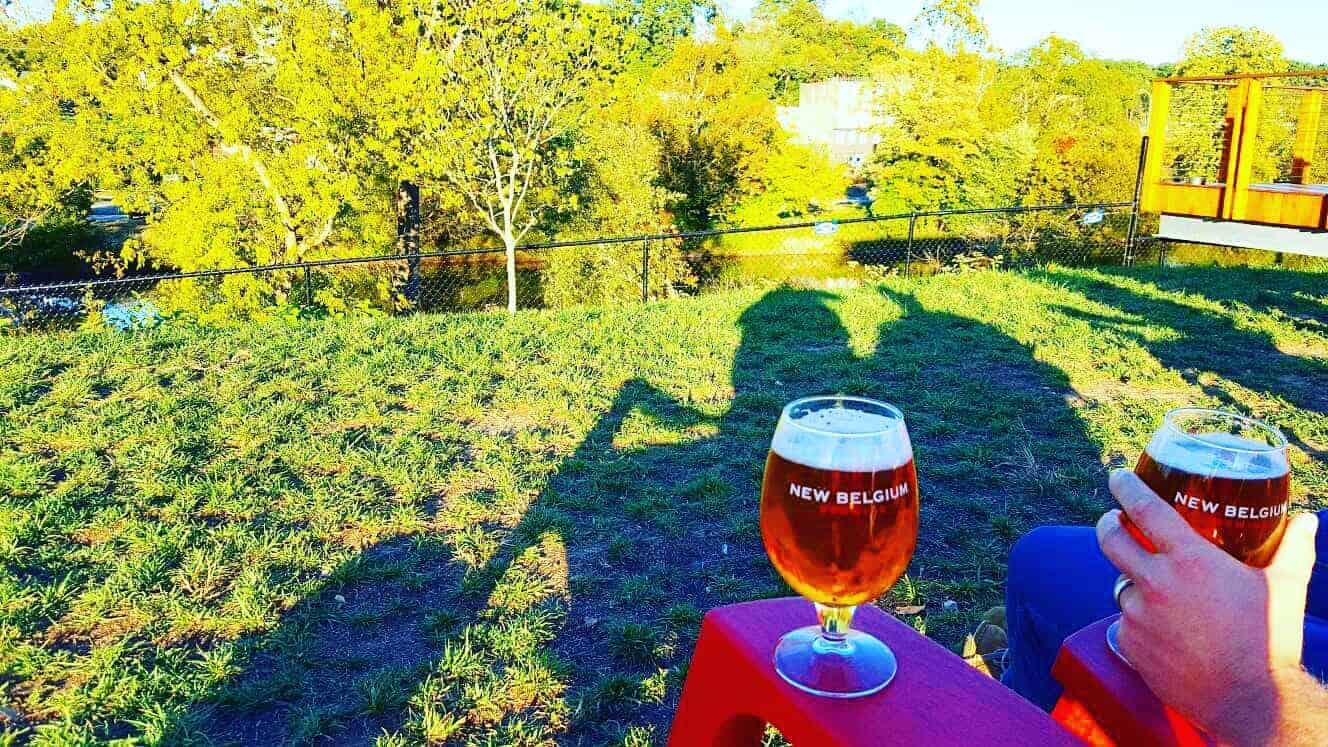 The space was clean, comfortable and a buzz with locals, which generated a feeling of a community gathering place or a home away from home. We totally lost track of time, so we grabbed a quick bite from the food truck on site and closed our tab as New Belgium was closing up shop. (Another fun fact about New Belgium, because they are employee owned, they donate all tips local charities and organizations selected by the brewery's employees. Our tips went to an Asheville organization that helps incarcerated women. Way cool).

A quick walk across the river later, we were at Wedge Brewing in the River Arts District. I loved Wedge's funky, vibrant vibe (it was really hopping for a Monday!) and we found a spot on the patio even though there was a little bite in the air. We enjoyed a few pints (I really liked the Cherry-Raspberry Wheat) at Wedge and probably committed the biggest blunder of our trip: decided to skip eating at the food truck.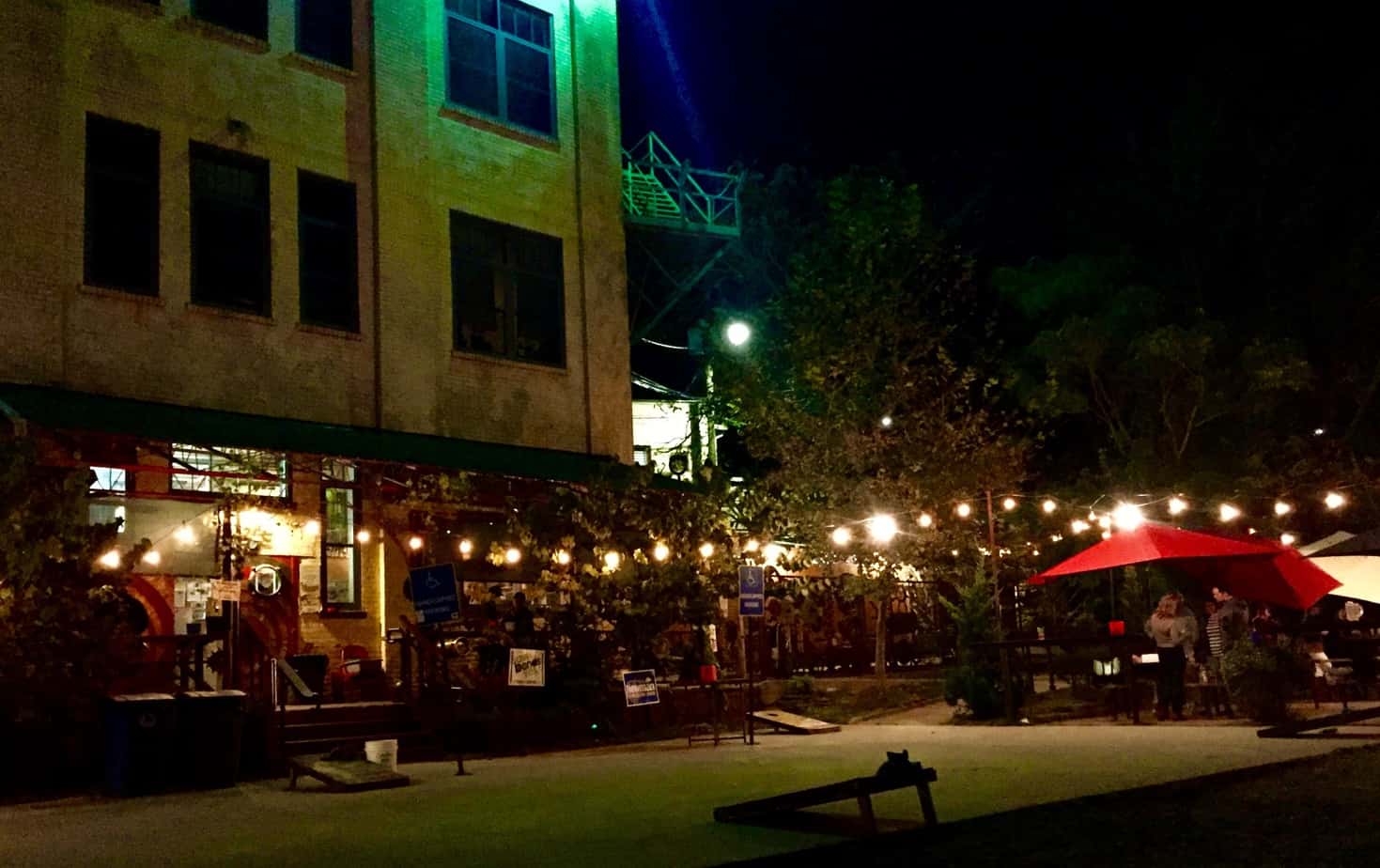 We settled up and went back across the river to The Burger Bar. Probably the thing I hate most when traveling is looking like a tourist, and our Burger Bar experience totally revealed our visitor status. We assumed, based on the name, The Burger Bar served burgers (and we actually had extensive conversations about how delicious a burger would be!). False. The Burger Bar does not serve burgers and the guy at the door tried his best to stifle his giggles when we asked. But our honest mistake led us to a hidden, dive bar gem; a dark, dim, chaotically decorated dive bar was a discovery of the best kind. We sipped on PBR among an Elvis lamp, Christmas lights and other random knick knacks while folks shot pool in the back room, had some intense political debates, and stepped out occasionally for smoke breaks. If you want to see the true color and spirit of Asheville, The Burger Bar should totally be on your list.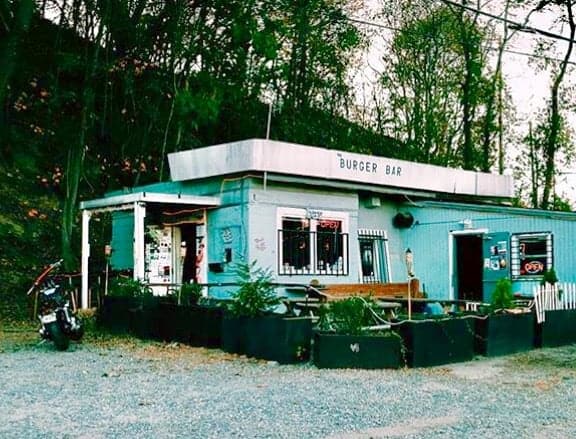 A slice of cheesecake and pecan pie later (we missed dinner at the hotel but really, who ever complained about cake for dinner?) we curled up as the Panthers lost to Tampa Bay and started dreaming of day two: lunch at one of Asheville's most popular spots and of course, more beer.