This blog post has been compensated by Borden® Cheese. All opinions are mine alone. #BordenCheeseLove #CollectiveBias #Ad

Fill your cheesy omelet with your favorite ingredients for a quick, easy and delicious breakfast!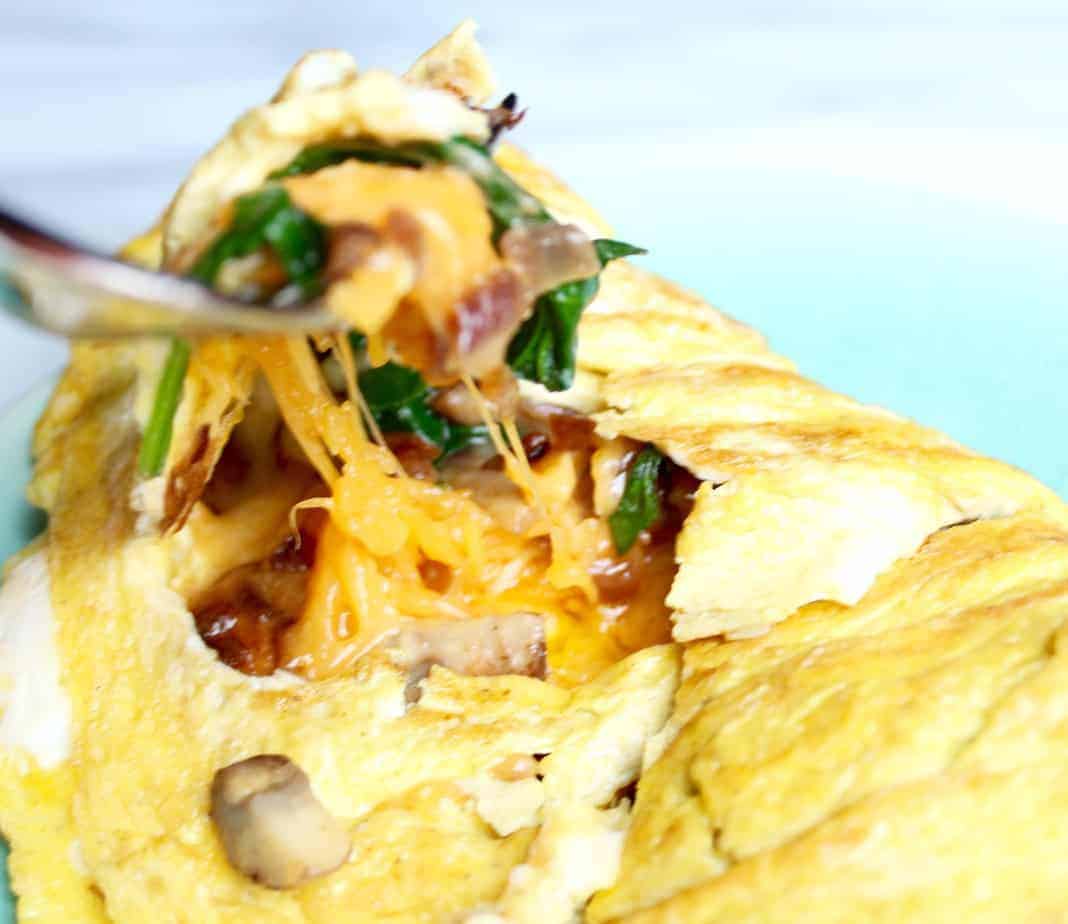 My dad can't cook.
Growing up, my mom was the one that did the cooking in our house. Nightly, we'd sit down to dinner at the kitchen table as a family and dig into one of Mom's homemade dishes. Some nights, Mom would be busy, so Dad would be in charge of cooking. Dad being in charge of cooking meant one of three things: pizza delivery, Chinese takeout, or Daddy sandwiches (Dad's creation, which were baked ham and cheese sandwiches on hoagie rolls).

Most of the time he was in the kitchen, Dad was usually on dish duty. But he always got the opportunity to showcase his limited culinary skills on the weekends during breakfast. Stacks of pancakes and waffles were intermixed with trips to the local bagel bakery and Dad's go-to, omelet du fromage. (Dad always told me omelette du fromage was omelet with cheese in French, but it turns out, omelet with cheese in French is actually "omelette au fromage." So maybe Dad's French skills are right up there with his cooking ones).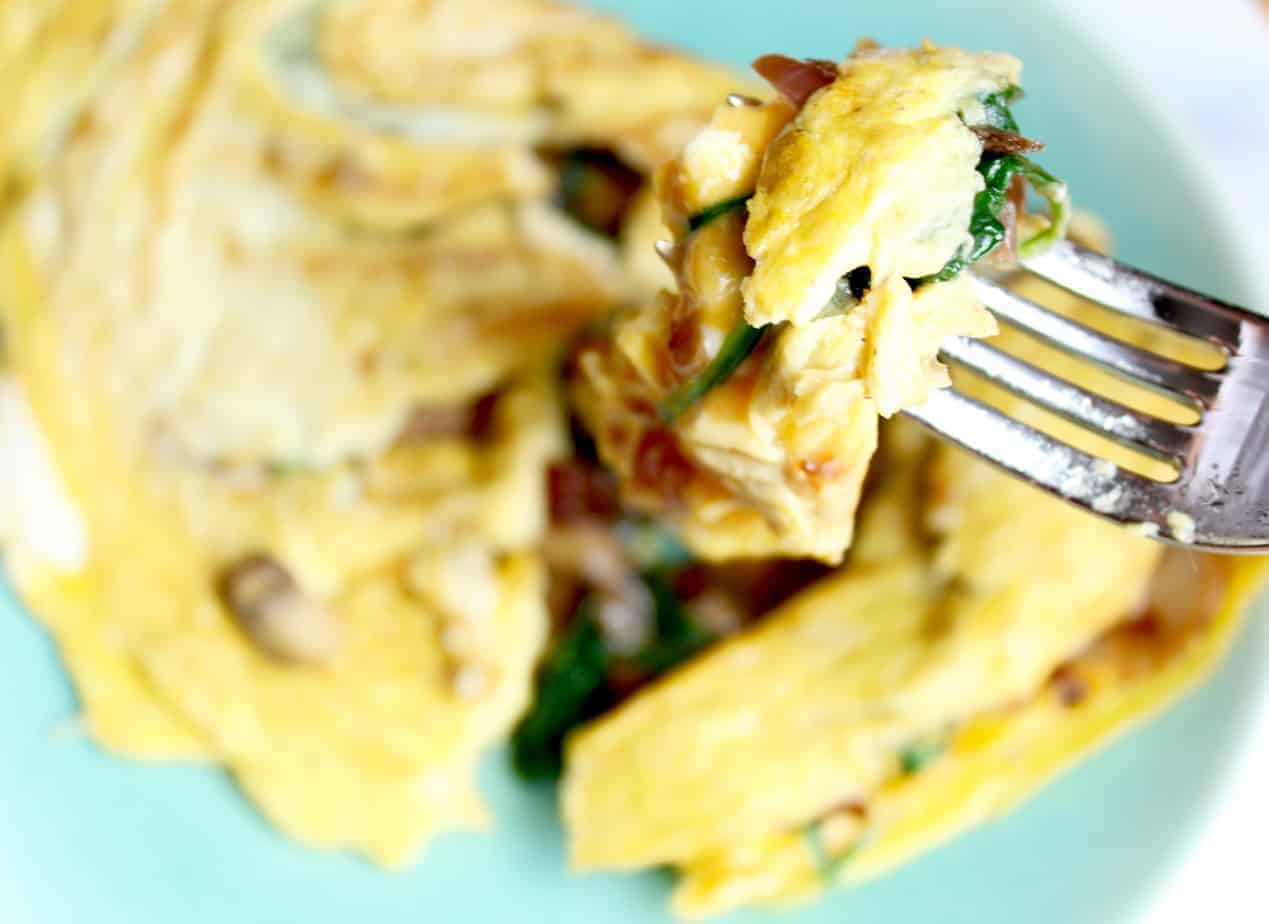 I have a lot of memories of waking up and wandering into my parents' kitchen, sleepy-eyed and with slight bedhead. Mom and Dad would be reading the paper at the kitchen table, and Dad would peer over the top of the sports page to ask if I wanted an omelette du fromage. I would take my seat at the table while he puttered about the kitchen: heating the frying pan on the stove, whisking the eggs, and melting just the right amount of cheese in his creation.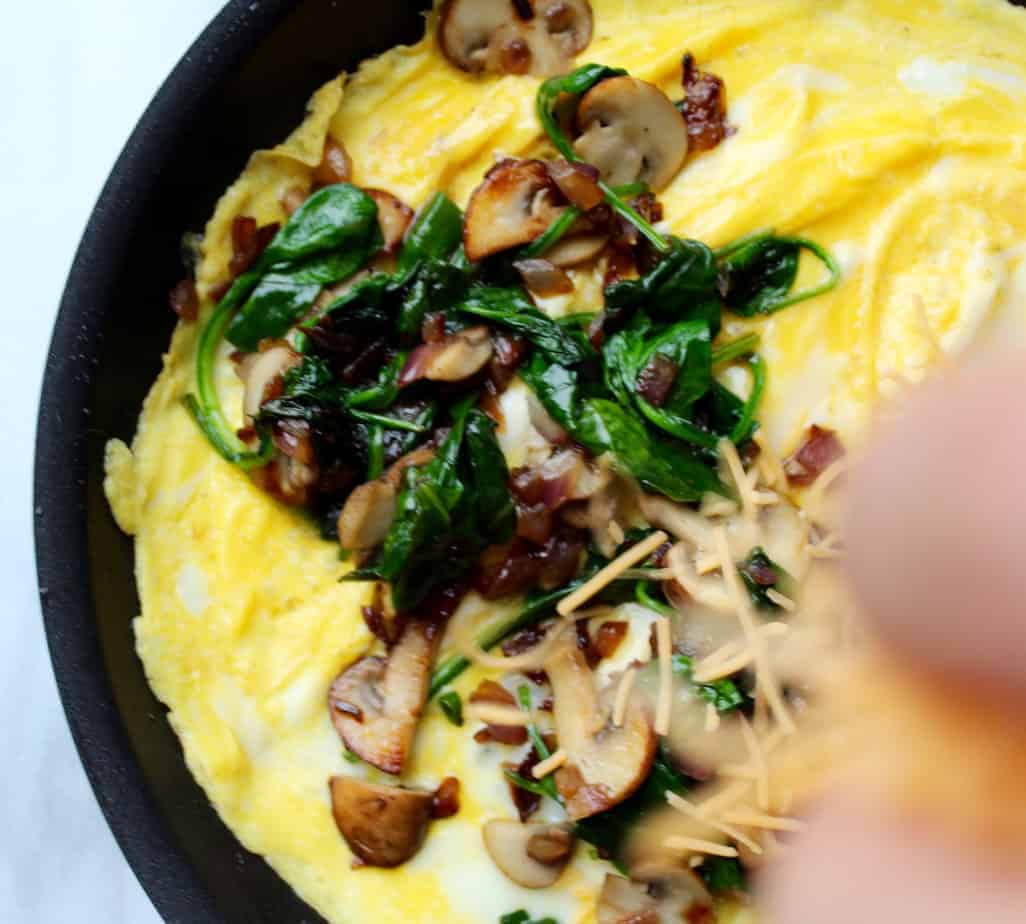 Throughout the years I picked up a couple omelet tips and tricks from Dad, making omelets a breakfast staple in our house (and sometimes omelets make an appearance at dinner, we're very pro breakfast for dinner over here). A recent lazy, slow Sunday was the perfect occasion to whip up some easy, cheesy omelets. I ran out to Just Save to get all the fixins', including two packages of Borden® Cheese Shreds. It was hard to decide because there were so many choices, but I settled on Borden® Cheese Sharp Cheddar Shreds and Borden® Cheese Four Cheese Mexican Shreds (check out this store locator to find Borden® Cheese near you). The more cheese the better, am I right?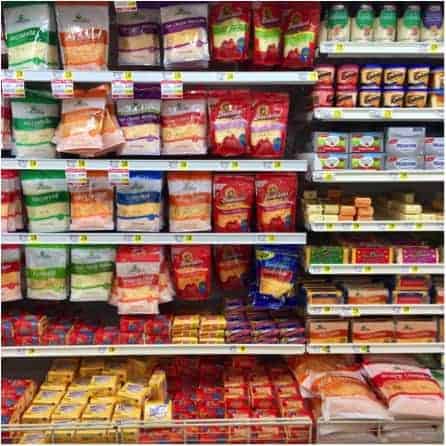 You can put just about anything in an omelet; it's basically a blank canvas for fillings and creative flavor combinations. Growing up, I was pretty boring and preferred Dad make me just a plain omelet with cheese, but as I have gotten older, I've really enjoyed experimenting with different ingredients.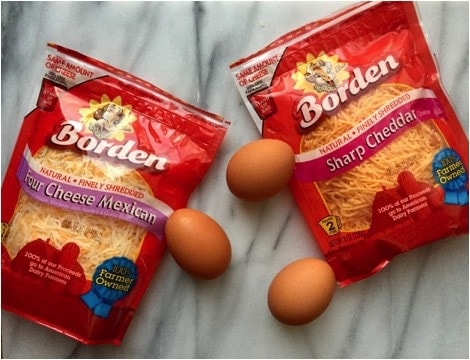 Usually, I just poke through the fridge to see what we have, so we've made all sorts of different omelets using everything from broccoli to smoked salmon to Mexican inspired with jalapenos and salsa. On this particular day, we had some leftover mushrooms and spinach from dinner earlier in the week, so I combined those with some red onion and Borden® Cheese Sharp Cheddar Shreds.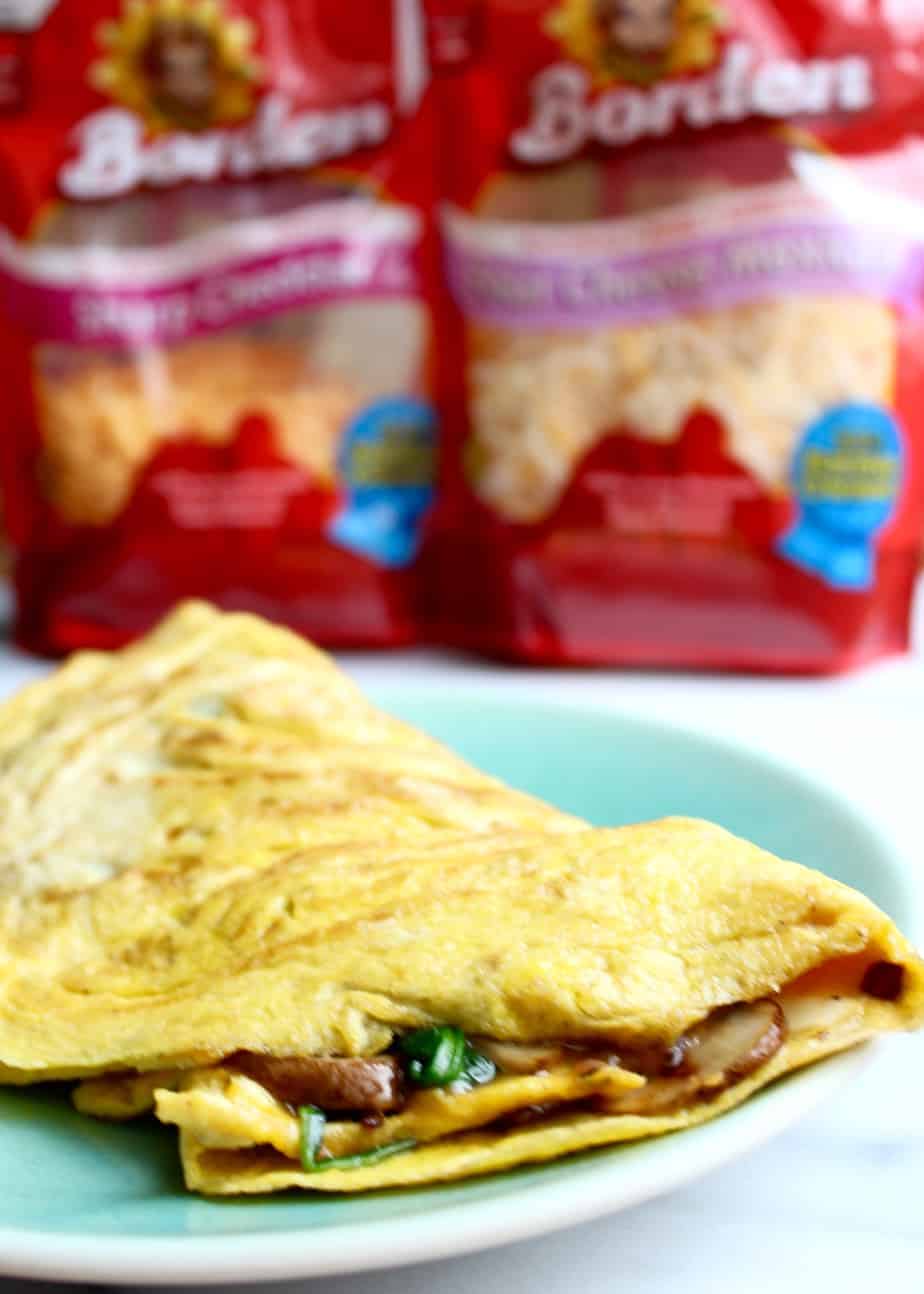 An omelet is so easy and quick to make. You won't be dealing with complex ingredients (eggs, your fillings, and a little butter or nonstick spray for the pan is all you need) and it won't take long to cook (start to finish an omelet takes five to ten minutes, tops). First, I cook any fillings I'm going to use to warm them up and soften them a bit. Sautee the onions on medium heat, then add the mushrooms. Once the onions are translucent and the mushrooms are soft (about five minutes), throw in the spinach to wilt it. While you're fillings are cooking, crack the eggs into a mixing bowl and whisk them (a fork will do the trick!), adding in a little salt and pepper.
Once your fillings are cooked, set them in a bowl to the side (you'll want that bowl close by for easy access because you'll only be cooking the eggs for about one to two minutes). Rinse out the skillet you used for the fillings and heat it on medium high heat. Now here comes the hardest part for me: wait until your pan is actually hot! (Sometimes, I get a little impatient). Once the pan is hot, melt a teaspoon of butter in it, swirling it around to coat the pan.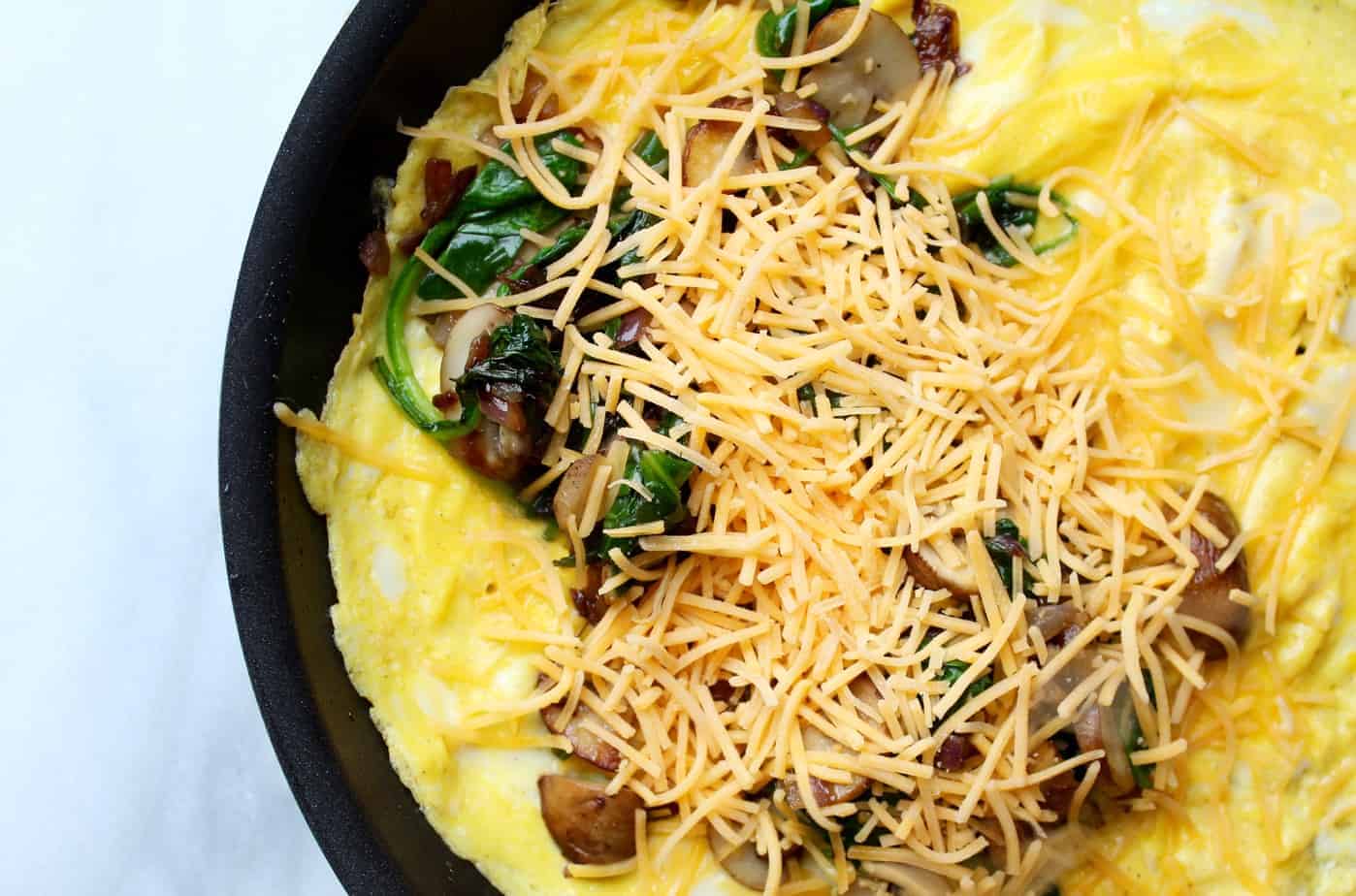 Pour the eggs into the pan and swirl again so they cover the bottom of the pan (the eggs should sizzle on contact…you'll know that your pan is hot enough!). Cook the eggs for one to two minutes using a spatula to pull in the cooked eggs to the center and tilting the pan to get the uncooked eggs into those empty spaces. After about two minutes, the bottom of the omelet will be set but there will be a wet look of the eggs on top. That's ok! The eggs will continue to cook after you fold them over. Sprinkle your fillings on half of the omelet and top them with a good amount of Borden® Cheese Sharp Cheddar Shreds. After all, it's not an omelet like Dad's if you don't make it cheesy!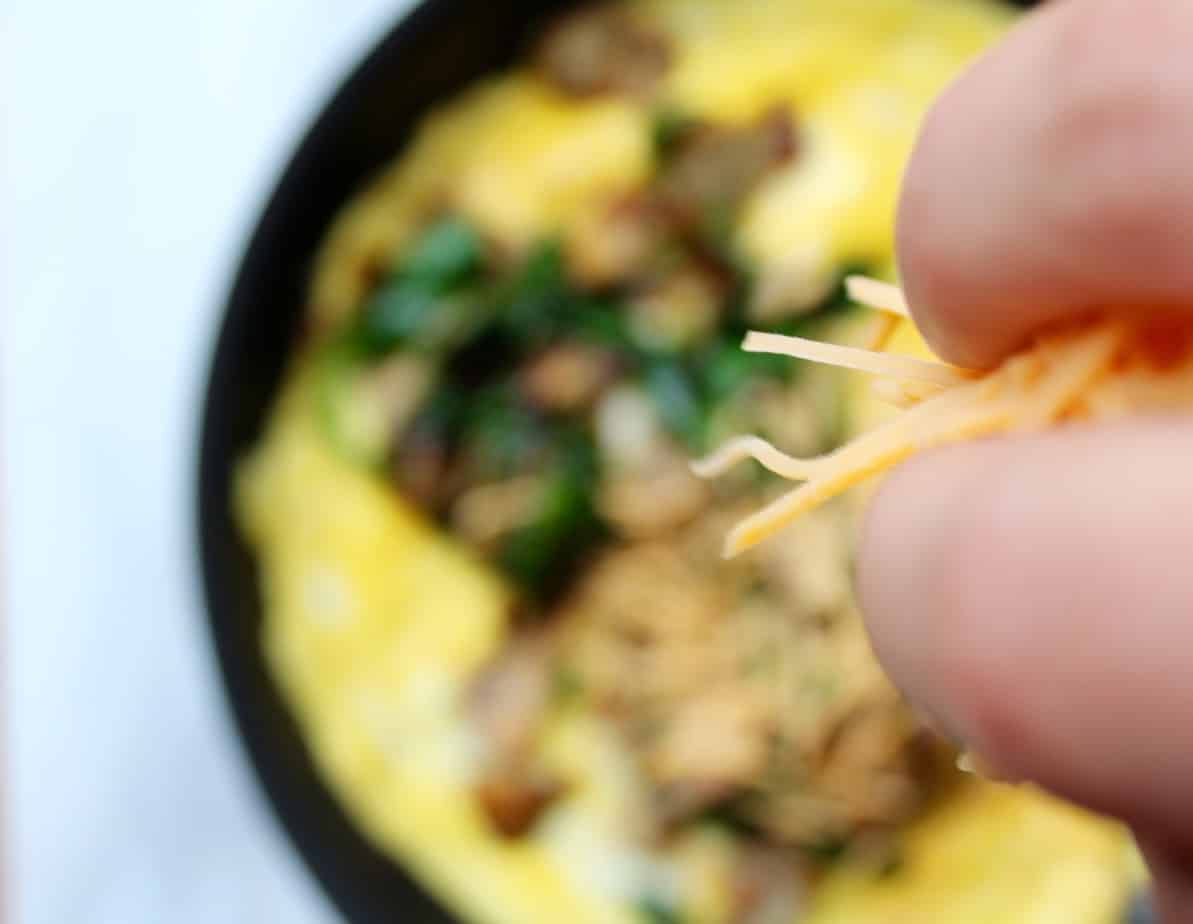 Fold the omelet over, slide onto your plate, and dig in!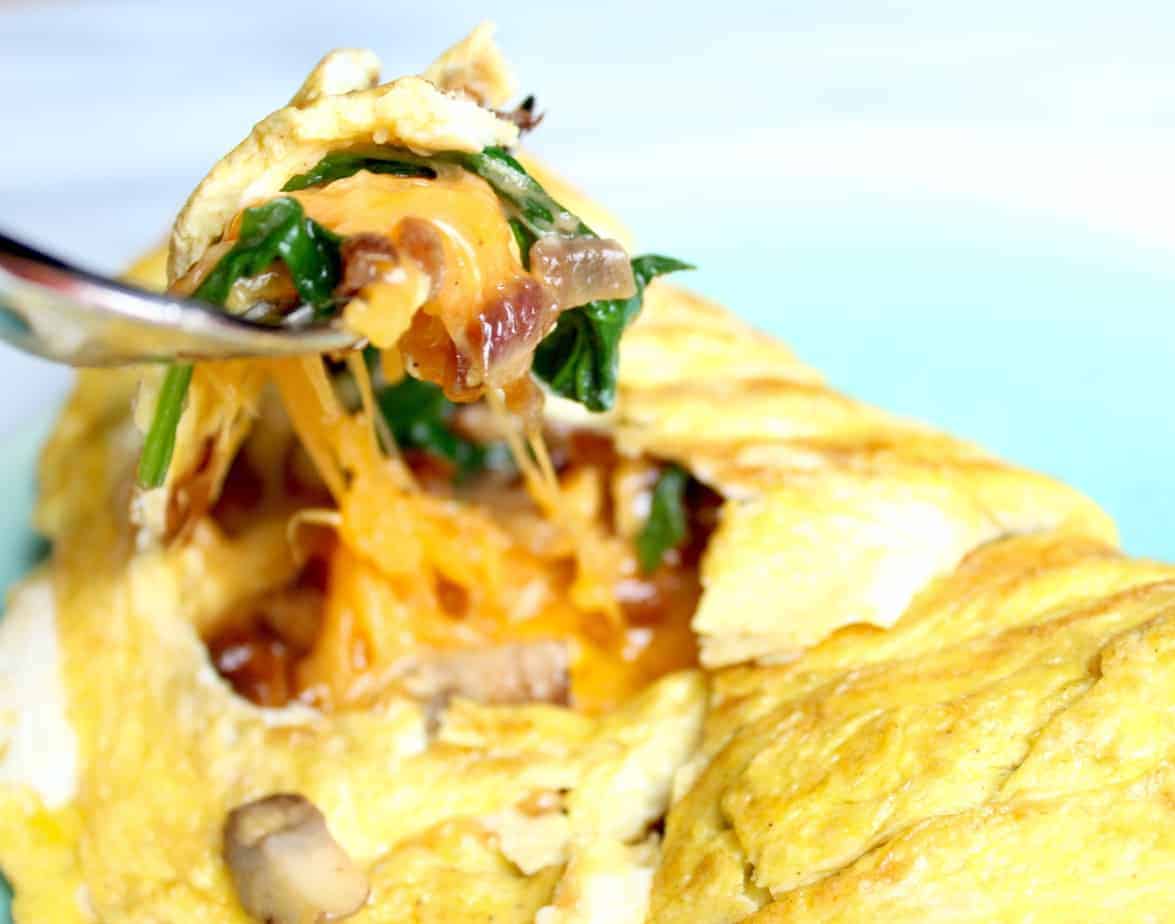 PIN FOR LATER!