Creamy tomato basil soup is a go to recipe in our home because it's chock full of veggies, makes a big batch for meal prepping, and pairs perfectly with grilled cheese!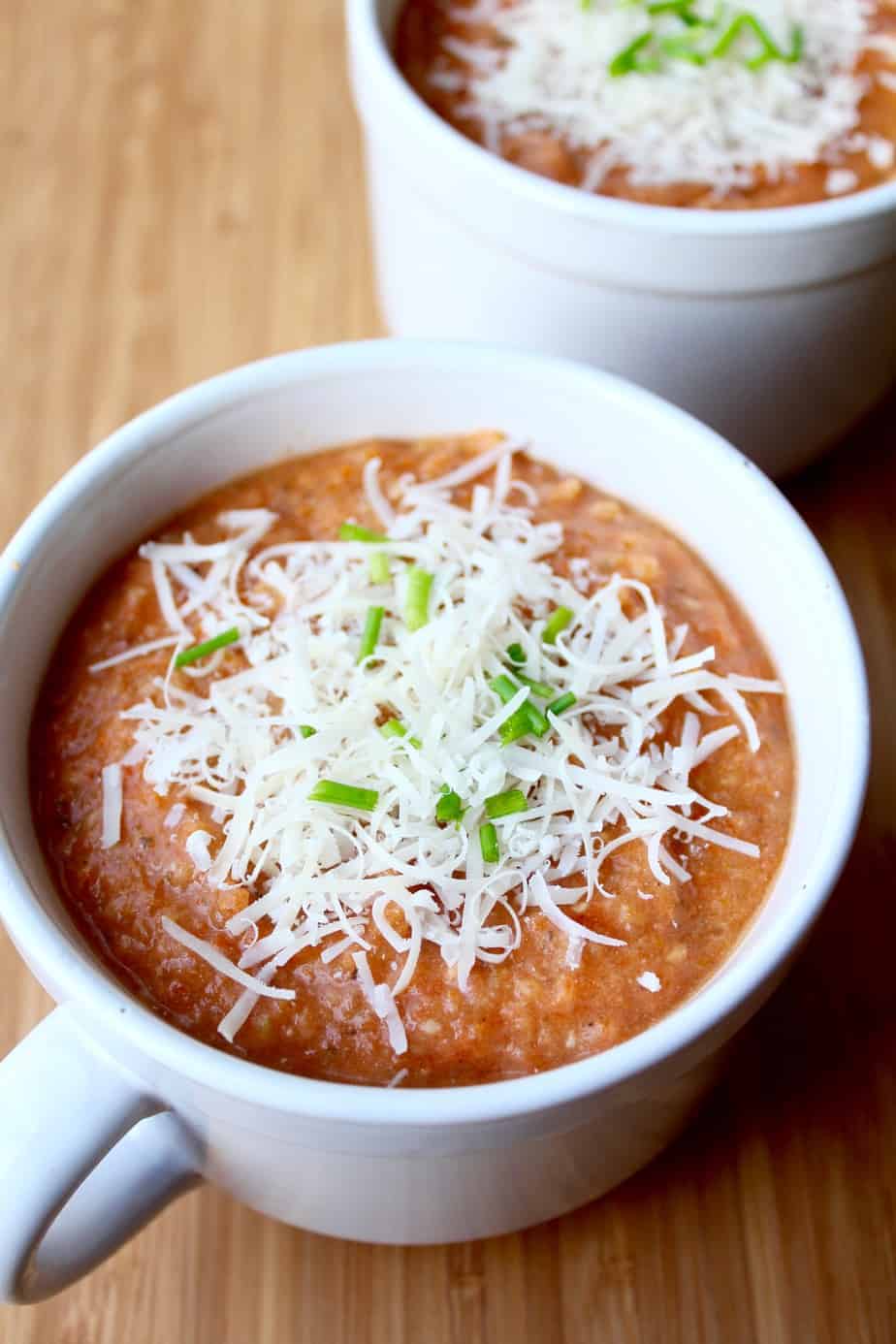 I was going to start this post by saying, "soup season isn't over," but after yesterday's weather, I'm not sure that's right.
In February, I definitely thought I was saying sayonara to soup season. My winter coat went back in the closet, I opened my sunroof during commutes, and we even spent a sunny Sunday outdoors at the Whitewater Center. Not so fast I guess. March, like she tends to do, came right on in like a lion. Hello pea coat; goodbye sunroof. Back to hunkering down we went.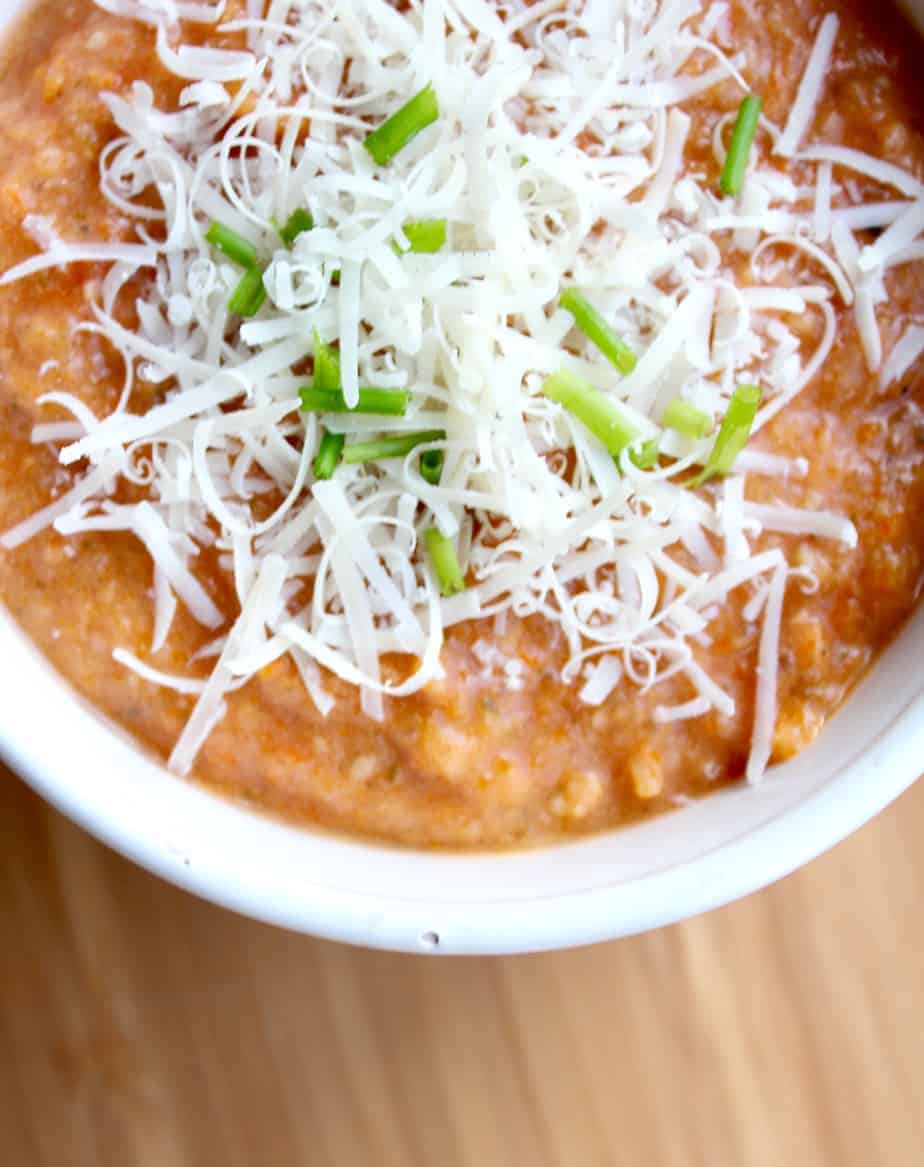 So whats the best way to spend a cold, chilly Sunday? Well after brunch (of course), and a quick stop to celebrate a friend's birthday, it's definitely on the couch, in front of the fire, trucking through our latest Netflix obsession. And what pairs well with red wine and The People Versus OJ Simpson? Tomato soup (and grilled cheese!) of course!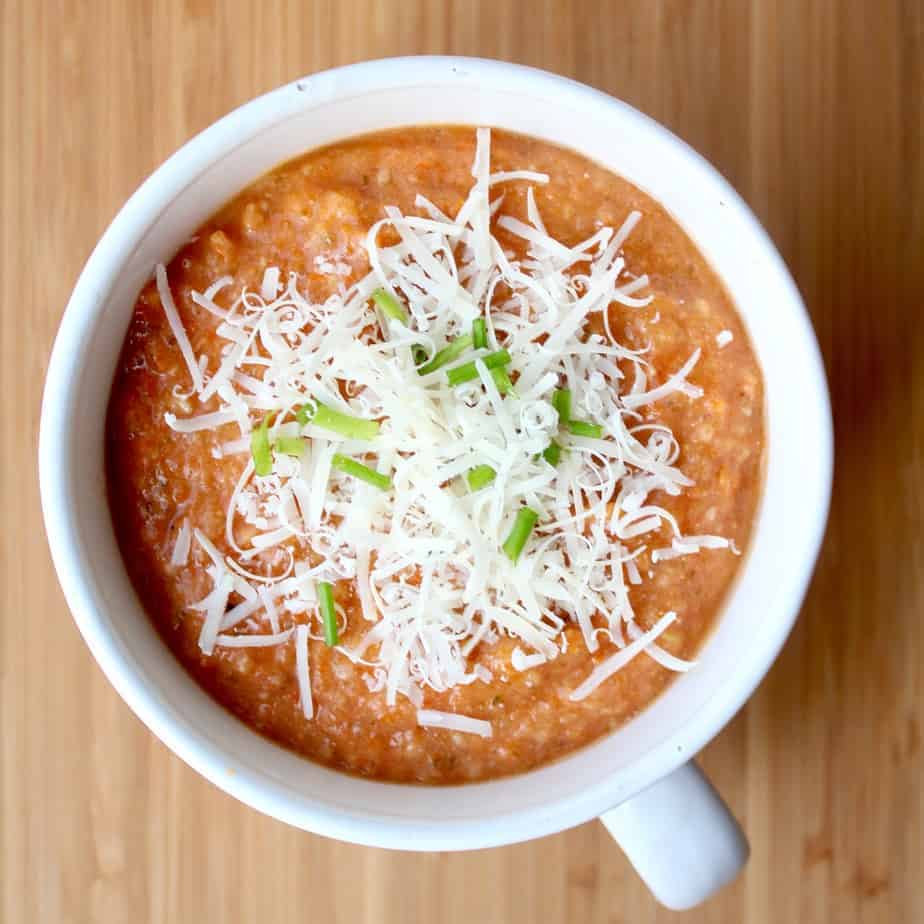 I can't remember when I discovered this tomato soup recipe (it has to be five or so years ago at this point) but it doesn't really matter because at this point, it's in the regular rotation. (Recently, in an effort to be a smidge more healthy, or for appearance's sake, we've been omitting the half and half). I love the tomato soup's simplicity (and the little effort I have to exert) to produce a flavorful meal that can feed us throughout the week. And while simple, I love the complexity of something a little more than just plain old tomato soup (I think if you're trying to get some anti-veggie kids to eat their veggies, this would be a good way to sneak them in!). I love that it's perfect for cold, rainy Sundays, but still stays in our dinner rotation during spring and summer. And I love that my husband doesn't judge me when I tell him we're going to eat like five year olds for dinner; and instead offers to get out the frying pan for the grilled cheese sandwiches.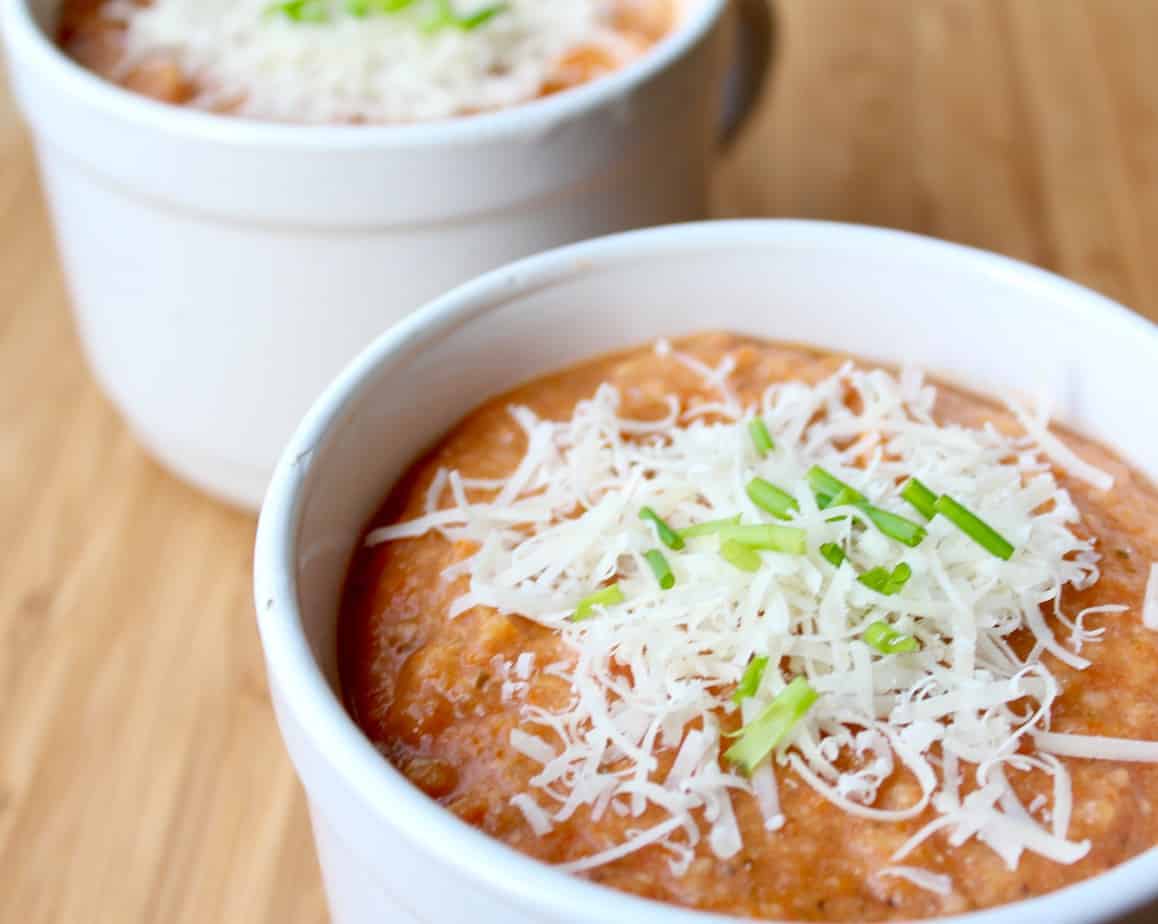 PIN FOR LATER!