This gluten free quiche features a blend of spinach, cheese and egg, creating a creative, colorful and delicious gluten free crust!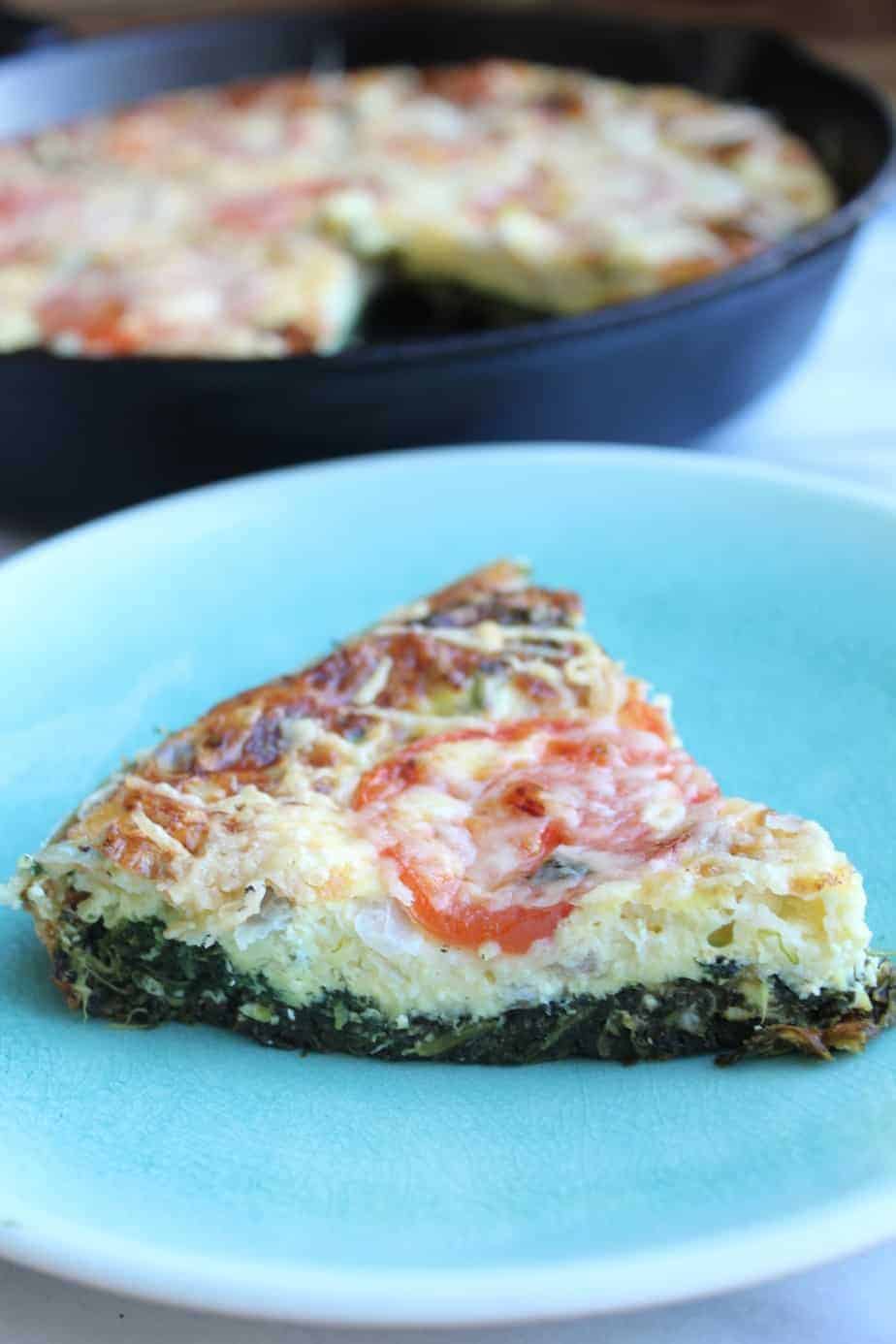 Hi! How was your weekend?
Mine was really good; the perfect combination of productivity and relaxation (or maybe laziness, ha). Friday night, we got take out delivered to our new favorite neighborhood bar (post definitely coming soon!) and washed down some wings with a couple cold ones. Saturday was my lazy day while AJ was at work; I did get a workout in (at a time I was maybe delusional or had too many glasses of wine I was convinced to sign up for the Crossfit open, so that has been a new and fun experience) and then followed up with an afternoon of catching up on This Is Us (any other fans?!). We spent Saturday night with friends at one of my favorite Charlotte breweries followed by tacos at Tacos El Nevado, a new to us place on South Boulevard (loved it! If you live in Charlotte, you should go!). Sunday was spent Spring cleaning (two big bags of clothes are headed to the Salvation Army tomorrow), grocery shopping, meal prepping and a little bit of binge watching (we've finally gotten around to watching The People vs. OJ Simpson that came out last year since it is now on Netflix. I'm loving it so far, but can't take David Schwimmer seriously as Robert Kardashian. He will always be Ross in my heart).
What do my weekend ramblings have to do with gluten free quiche? Not a lot really, but I wanted to catch up with y'all!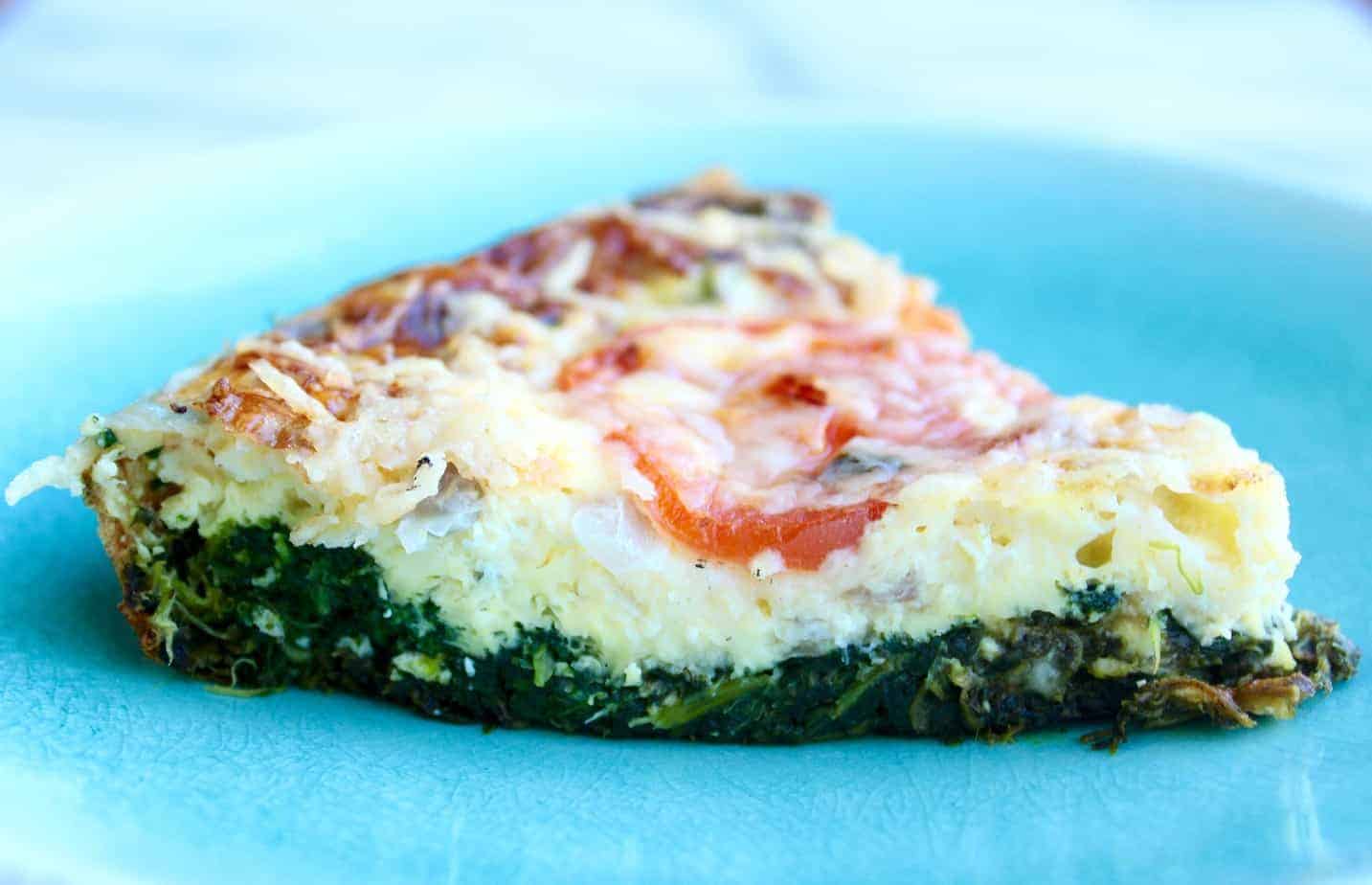 I love lazy weekends at home because we spend some time savoring our Saturday and Sunday mornings and I have plenty of time to get ready for my week. This gluten free quiche recipe is perfect for both of those occasions. Sleep in a little and whip it up as a breakfast or brunch treat at home (and then maybe, if you're like me, grab your coffee and your quiche and crawl back into bed to enjoy). Or, have your gluten free quiche spend Sunday afternoon baking and you have breakfast ready for the entire week!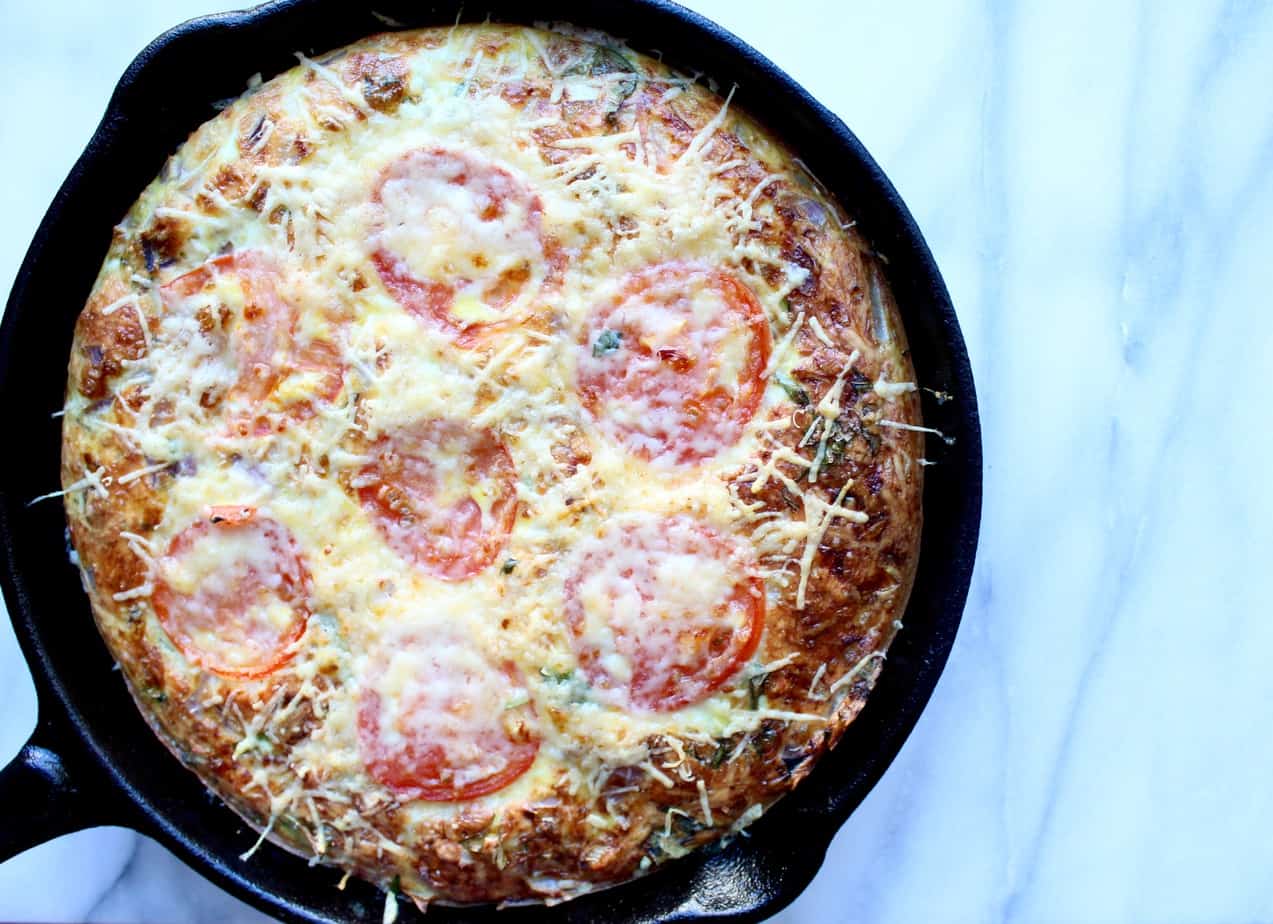 I developed this gluten free quiche recipe on one of our lazy weekends at home in early January. Charlotte was supposed to get hit with a lot of snow, so we prepped ourselves for a weekend of hibernation. We only ended up with a light dusting, but still hibernated the heck out of that weekend. Since making this gluten free quiche for a snowy Sunday brunch, AJ has requested it for breakfast quite a few times so it's become a staple around here.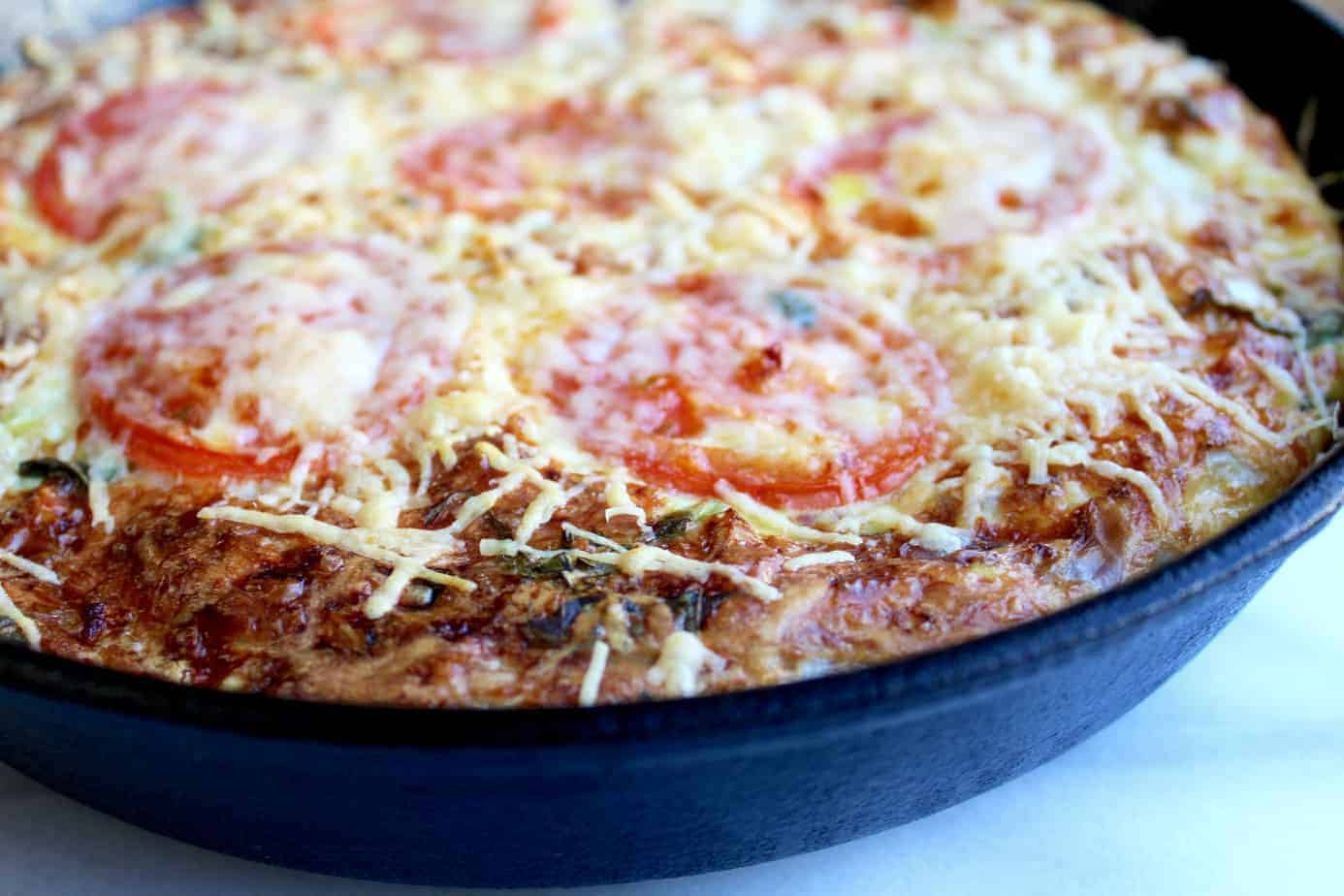 I love this recipe because similar to breakfast casseroles and omelets, you can use basically any ingredients in your fridge in the filling (which is a great way to empty your fridge of unused veggies before your weekly grocery shop). Eggs are just such a great blank canvas! We've used all sorts of flavor and ingredient combinations to make our gluten free quiche, but my current favorite is a caprese inspired gluten free quiche with onions, tomatoes, basil and mozzarella.
Also you might be asking, "isn't gluten free quiche just a frittata?" Well, maybe, yes (a frittata is like a crustless quiche) but I love this gluten free quiche option because you don't have to eliminate the crust to make it gluten free. Instead of using pastry crust like traditional quiche (or a gluten free version of pastry crust), this gluten free quiche combines spinach, cheese and egg to make a "crust," which is a fun, creative spin on a traditional quiche.
So here's to lazy weekends!