CLT Under Your Tree is Off the Eaten Path's local Charlotte gift guide and holiday guide featuring 20+ local businesses to help you celebrate the holidays and find the best local picks for your loved ones.
I partnered with the businesses featured in this post to create this Charlotte gift guide and holiday guide content and am receiving monetary compensation.  All opinions and content are my own. Thank you for supporting businesses that support Off the Eaten Path and thank you for shopping local this holiday season!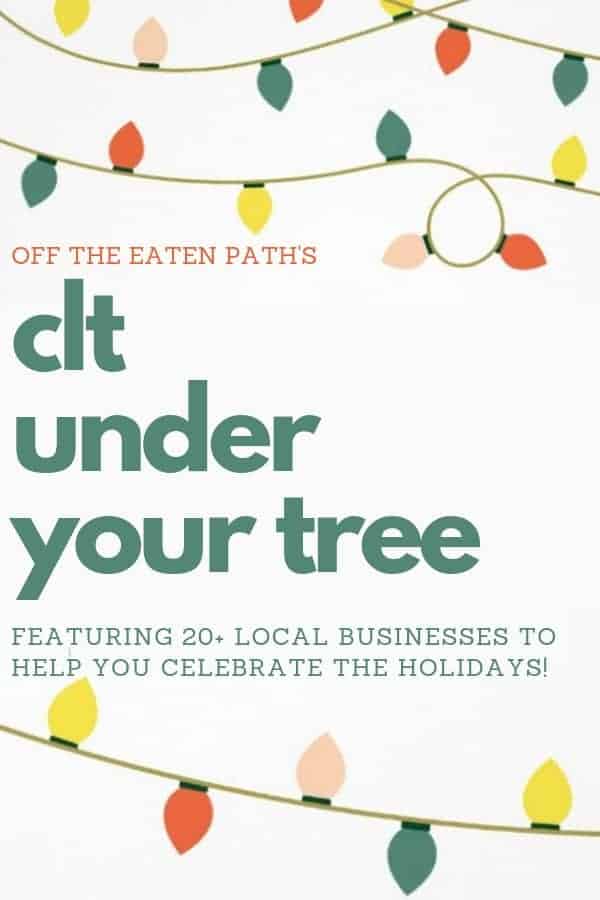 What's this? Two blog posts two days in a row? (I know you are feeling so much shock and awe right now).
But guys, it's the holidays, and I am just way too excited to share this amazing Charlotte gift guide and holiday guide with you.
Also, I promised on Facebook and Instagram that I would give my Charlotte gift guide and holiday guide to you December 3. And it's December 3. So there you go, I'm a promise keeper. (But really, its mostly out of excitement!)
After that random rambling, I'm going to keep the rest of this intro pretty short and sweet because we have a whopper of a blog post today featuring 20 local businesses all wrapped up in a Charlotte gift guide and holiday guide here on Off the Eaten Path.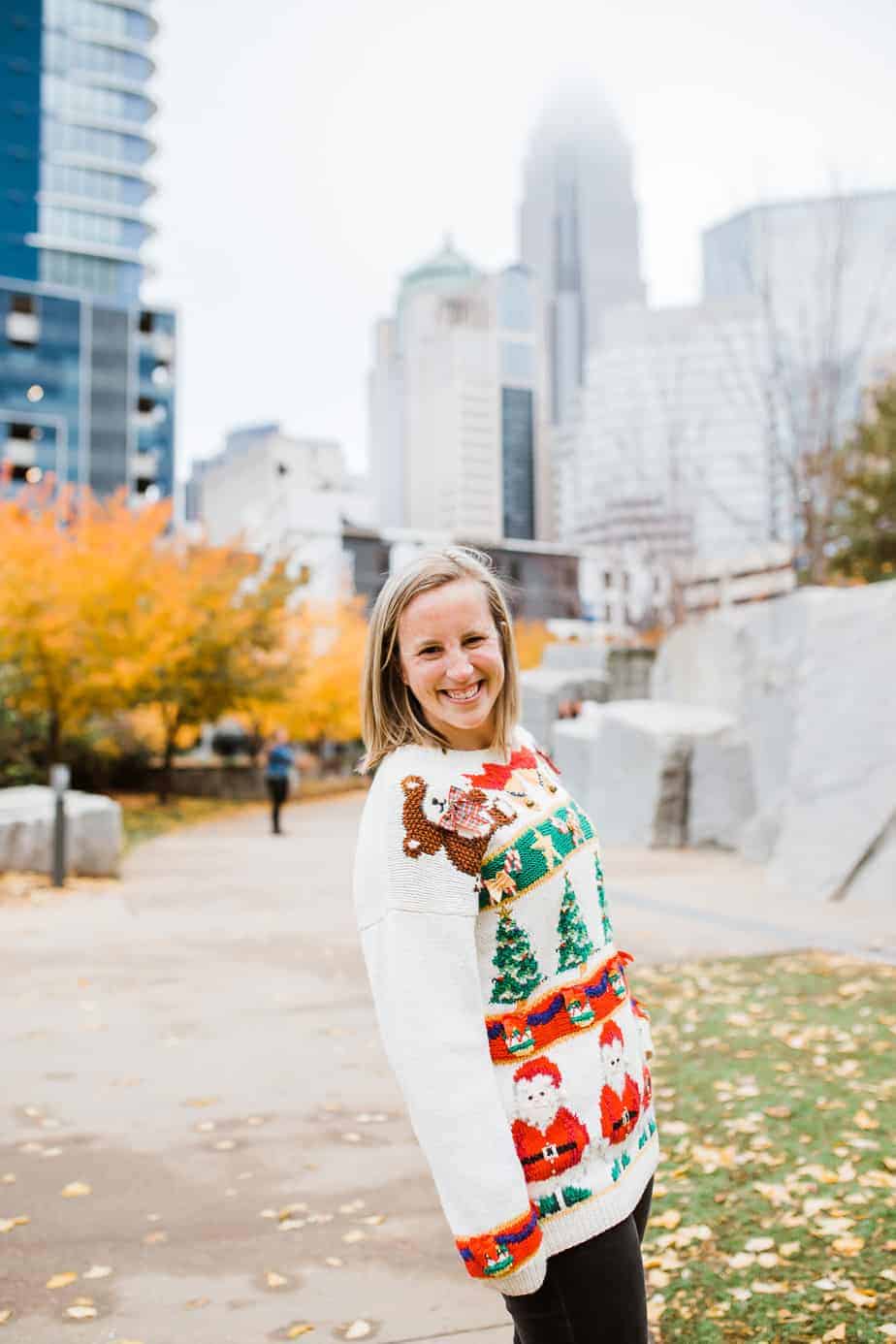 The idea for CLT Under Your Tree came to me a couple weeks ago: how fab would it be to curate some of the best and most unique Charlotte businesses that are doing super cool things and have super cool products and experiences and create one big, epic, blog post featuring them all to help you celebrate locally this holiday season.
CLT Under Your Tree is a local Charlotte gift guide and holiday guide and features everything from food products to handmade goods, incredible local experiences, pop up markets, local shops and more. (even two gift ideas for the furry friend in your life!)
Use it to find the perfect local Charlotte gift for everyone on your list (buying gifts for yourself is totally acceptable!) and learn where to shop local this holiday season.
I hope y'all love this as much as I do. I really, really, love it. Happy Holidays!
For a magical market experience (and tons of local gift options): Nebel's Alley Night Market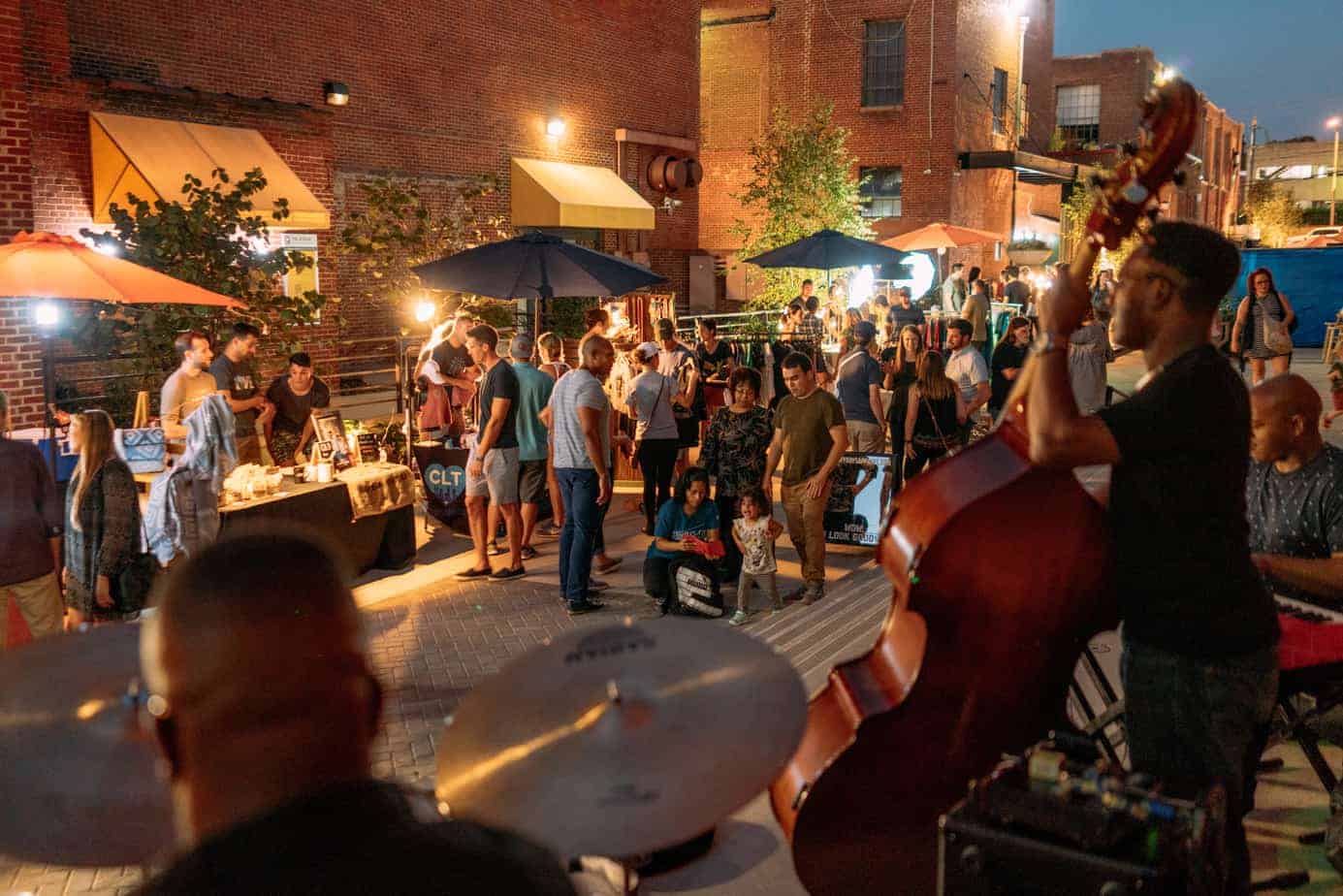 Looking for a fun and unique holiday date night or night out with friends? Want to pick up some local gifts while you're at it?
On Friday December 7, shop under the stars at Nebel's Alley Night Market, an enchanting open-air shopping and dining event in South End.
The alleyway at 101 W. Worthington Avenue (between Jeni's Ice Cream and Superica) is transformed into an open air market, illuminated by candle-lit lanterns, where you can shop over 30 unique vendors, take in the cool acoustic musical stylings of Paulina Evers and sit for a complimentary caricature drawing by Sarah Pollock.
You can pick up gifts for everyone on your list at Nebel's Alley Night Market: the selection of vendors and products has been curated to provide guests with a wide variety of products including handmade leather products, vintage accessories, T-shirts, home décor and local kombucha.
Where do I buy it and what does it cost? The next (and final of 2018) Nebel's Alley Night Market is Friday December 7 from 6-10 pm at 101 W. Worthington Avenue. Entry into Nebel's Alley Night Market is free.
photo courtesy of Esther and Elsa Retail
For the lifelong learner: SkillPop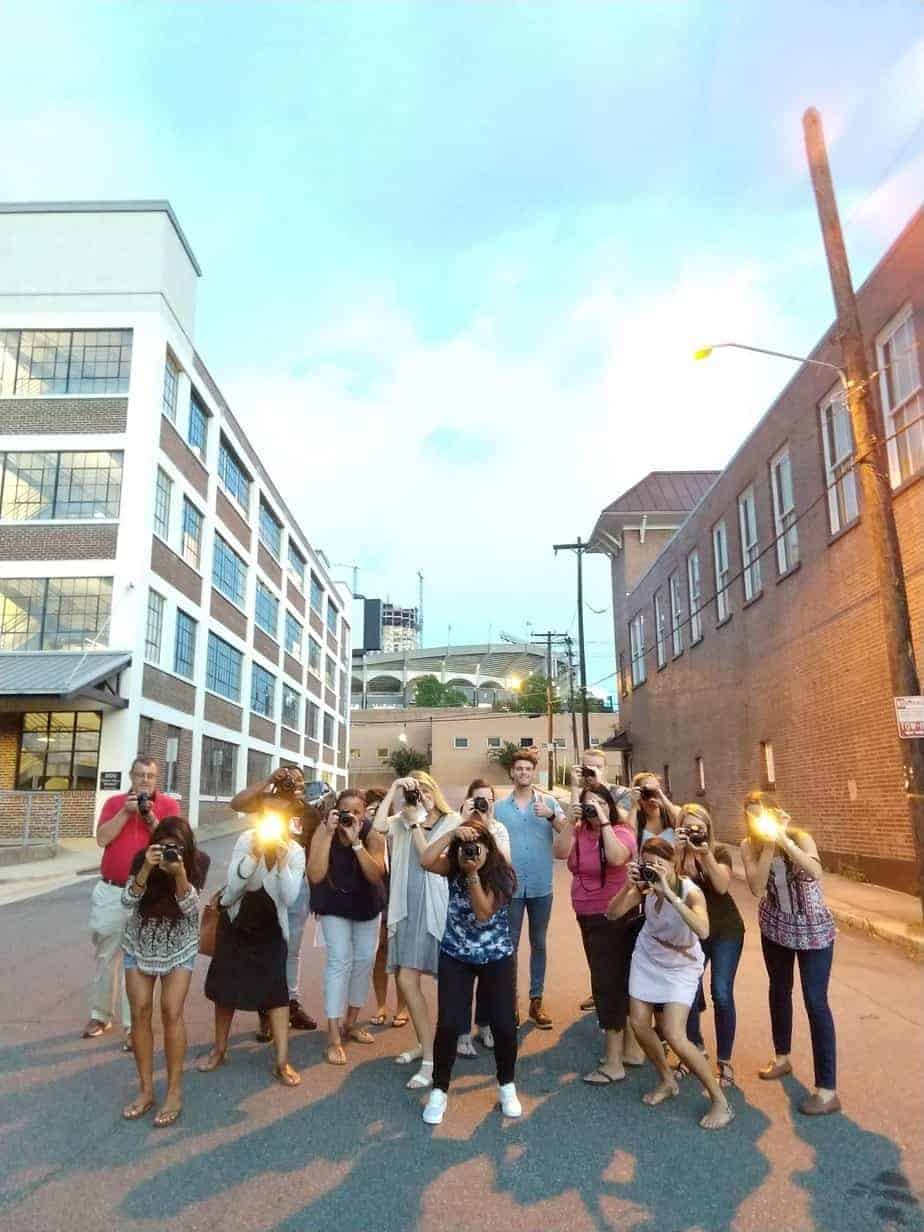 SkillPop is revolutionizing in-person education by offering pop up classes in five cities (Charlotte, Lake Norman, Raleigh, Greenville and Nashville) where participants learn something new in an intimate, community setting.
SkillPop is a fun, engaging, and accessible way to learn a new hobby or skill; classes are offered six days a week at a variety of venues, from co-working spaces and coffee shops, to salons, offices, breweries, and restaurants, all across the Queen City on a variety of topics: watercoloring, embroidery, bread baking, budgeting, public speaking, social media, marketing, photography, wine tasting, cheese board making, raising chickens, blogging and so much more!
(Yes, I teach the blogging classes and no that's not a shameless plug unless you're into blogging then I'd love to see you in class!)
The point is, there is sure to be something to spark the interest of the learner on your list, so I recommend gifting a class and letting them decide if their into Meditation Basics, Whimsical Floral Design, Handlettering, Beer and Cheese Pairings, Mastering their Make Up Routine, Gold Leaf Abstract Art, Fundamental Skills for Leaders, Introduction to Food Photography or something else!
Where do I buy it and what does it cost?  Gift a class here. Gift is valid for any class up to $30 or for $30 off a higher priced class and can be used for future classes in any city.
photo courtesy of SkillPop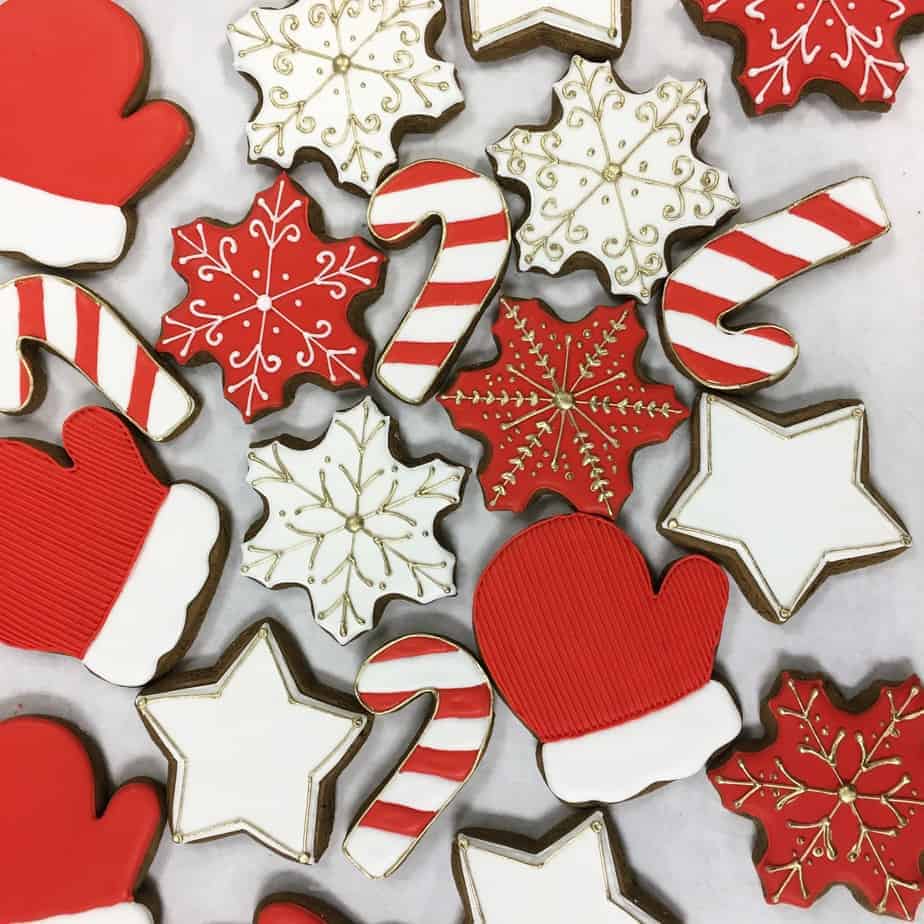 This fall, acclaimed local pastry Chef Jossie Lukacik opened the doors to Sweet Spot Studio, a baking mecca in southeast Charlotte.
Sweet Spot Studio is dedicated to all things baking (they've got cakes, cupcakes, cake pops, and cookies and more) and offers classes to all levels of bakers, whether you want to learn baking basics or are looking to perfect your pastry technique.
Sweet Spot Studio's hands on classes are taught by Chef Jossie and other baking industry professionals and experts, and after spending two and a half hours learning and baking, class participants take home their creations and recipes, so they can share their work and continue to hone their baking skills.
Class participants will take home baked goods and recipes, so that they can share their work and continue to hone their baking skills.
Where do I buy it and what does it cost? You can find the full list of Sweet Spot Studio's classes on their website, class cost ranges from $50-$100 depending on the class. If you're interested in purchasing a gift card to Sweet Spot Studio, you can email hello@sweetspotstudioclt.com or use the "contact" form on the website.
photo courtesy of Sweet Spot Studio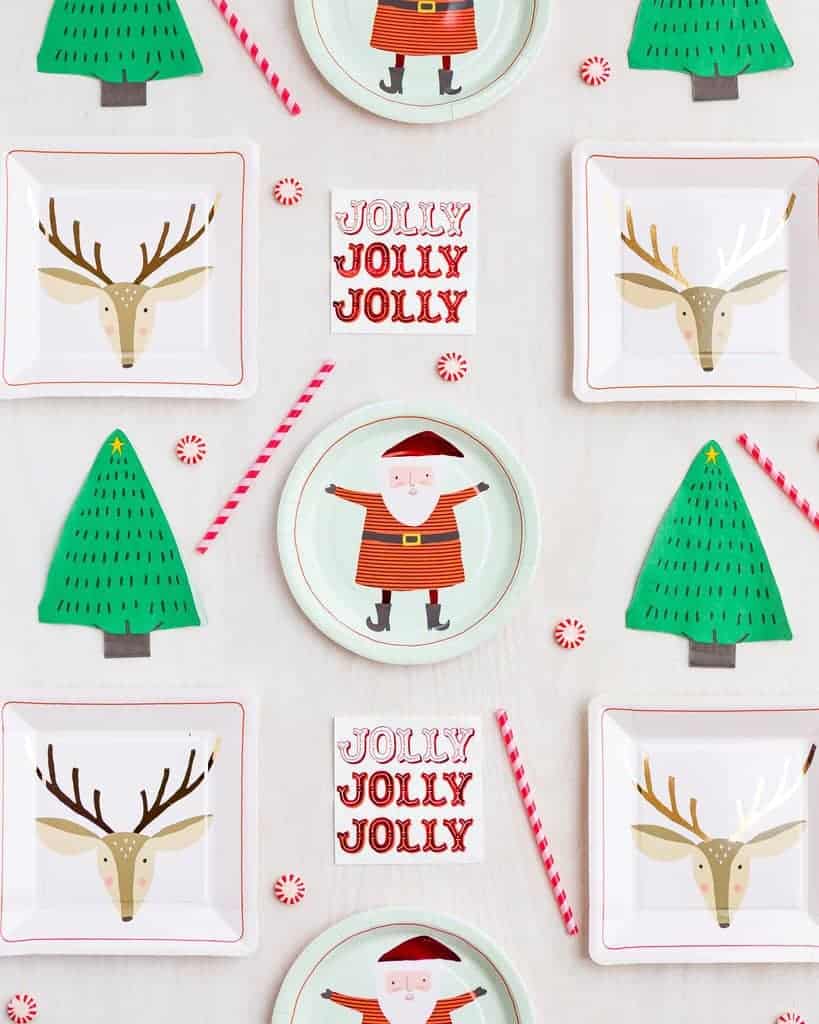 I'll be honest, throwing a party is hard work. And I am all about making hostessing easier. (I love having people over but I hate dealing with all the cooking and clean up!)
Enter Party Perfected by J. Leigh Events. Party Perfected is a party in a box; everything you need to throw the perfect party (we're talking from plates and napkins and silverware to decor like balloon banners and pinatas and fun add ons like cocktail stirrers and even party hats) packed up in a box and delivered to your door.
Each party box even comes with a guide written by local party planning expert and event guru Jennifer Bishop to help create the look you see in photos.
A party perfected box sounds pretty perfect for any holiday gatherings you're throwing (who can say no to Santa plates?), a New Year's Eve bash, or to buy for a birthday coming up.
Pour yourself an eggnog (or other beverage of your choice but egg nog is festive) and let J. Leigh Events do the rest!
Where do I buy it and what does it cost? Buy all of your party essentials on J. Leigh Event's website. Party boxes range from $50-$145 depending on size and theme.
photo courtesy of J. Leigh Events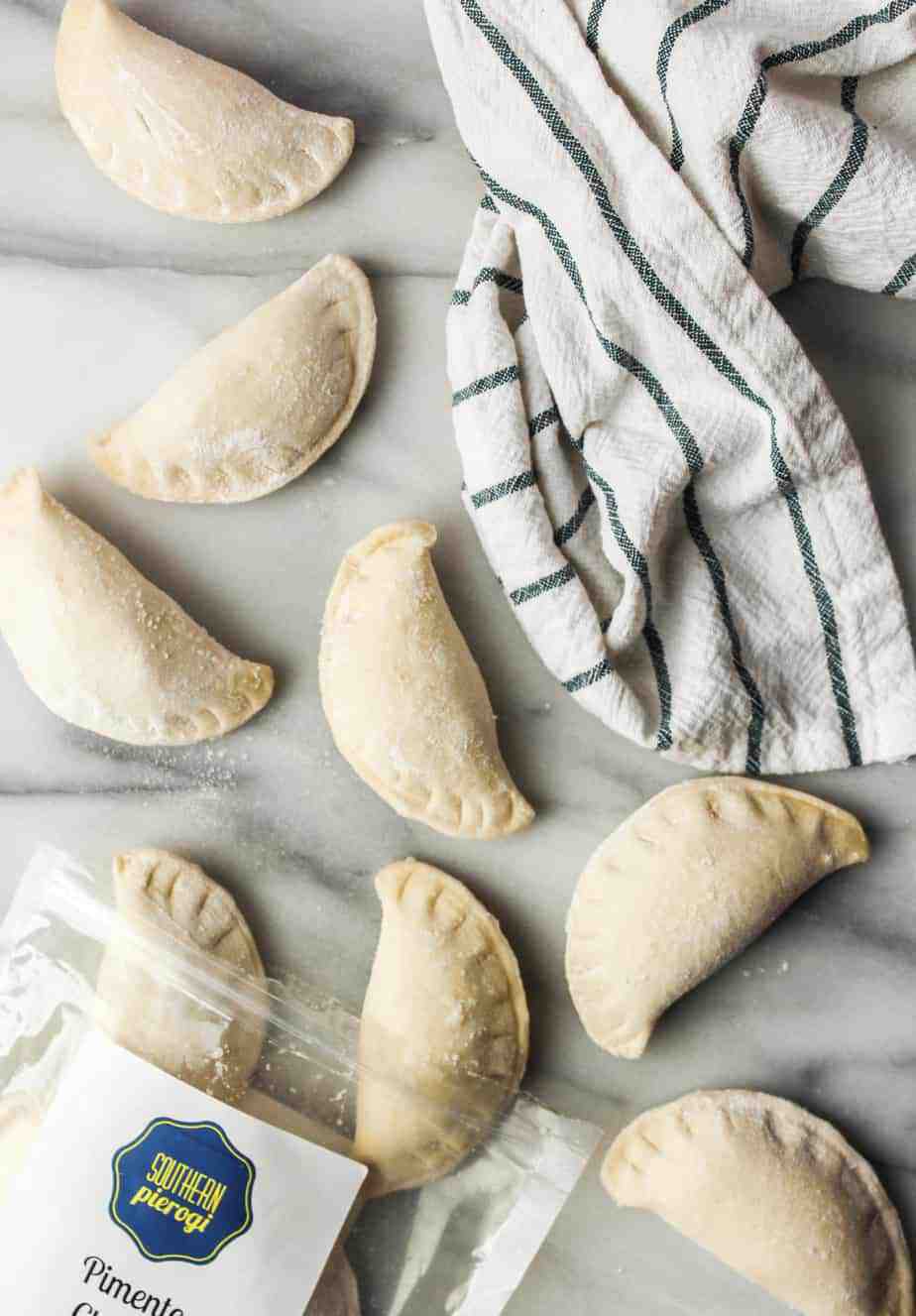 Give the transplant in your life a taste of home with a Southern spin with Southern Pierogi's fresh, handmade pierogis.
I am using yankee as a generalized term here for people who are from the North (not just New England in it's traditional sense) and actually when it comes to pierogis, I'm targeting those from Pittsburgh, Ohio, Michigan and other Midwestern areas that come from Polish descent.
Pierogis are a traditional Eastern European dish: handmade, filled dumplings (traditionally with potato, sauerkraut, ground meat or fruit…but not all together because ground meat and fruit together would be weird) that now also hail from home kitchens across the midwest (Pittsburgh, are you the midwest? Sorry if you're not), including my mother-in-law's, especially around the holidays.
When my husband, AJ, moved to Charlotte, he bemoaned the fact he could not find any good Polish food in the Queen City. He is still bemoaning the fact, especially after we found a Russian and Polish restaurant and then it closed.
While he still can't find some quality stuffed cabbage or kraut and kielbasa unless he makes it for himself at home, he's found solace in Southern Pierogi's mere existence and dare I say, joy.
For me, growing up as a non-pierogi eater, I love basically anything dumpling like and stuffed with my favorite ingredients, and love Southern Pierogi's commitment to authenticity with their potato and kraut varieties, but also the fact they've embraced the South with pimento cheese pierogi.
They also have dessert pierogi, which they call pie-rogis, with flavors like pecan, chocolate truffle and cinnamon caramel apple.
Where do I buy it and what does it cost? You can buy pierogi online or a local shops including The Common Market, Earl's Grocery, The People's Market at Dilworth, Provisions Waxhaw, and Belmont Specialty Foods. Savory pierogi come in bags of 12 and cost $11.99, dessert pie-rogi come in bags of 6.
For a one-of-a-kind, handmade hoop: O&Y Studio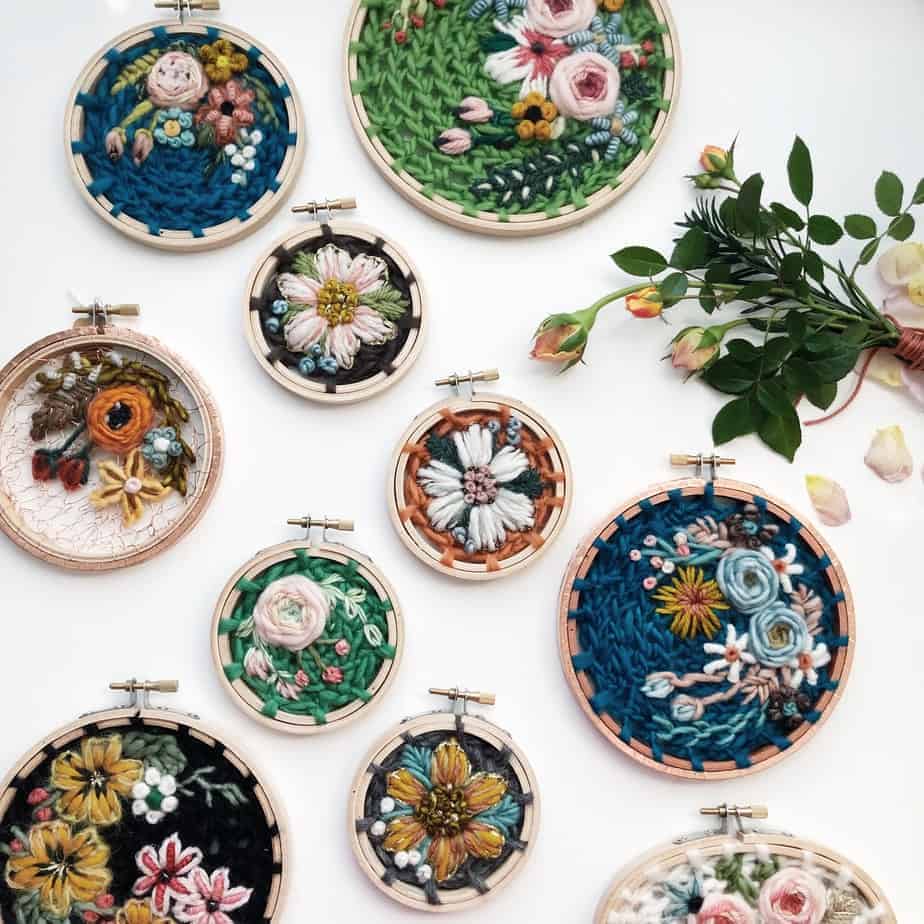 Andy's hoops are stop you in your tracks gorg.
Originally from South Africa, Andy learned how to knit from her mother when she was four years old. At the age of six, she learned to embroider, and she spent her childhood sewing and knitting her own clothes, and taught herself how to crochet at 14.
Her pieces start with traditional wood embroidery hoops, where she then crochets a wool background and then creates intricate designs by embroidering wools and mohair.
Andy's work is inspired by the natural beauty of flowers and botanicals (although she has embroidered everything from animals to snowmen and even a hobbit door for a special order!) and each piece is lovingly handmade here in Charlotte, making her art truly special and one-of-a-kind.
Her hoops span a variety of sizes and styles (one of Andy's embroidered hoop ornaments dons our tree every Christmas) and would be a total showstopper gift this holiday season.
Where do I buy it and what does it cost? Visit O&Y Studio's Etsy shop to browse her inventory. Hoops range in price from $27 to $88.
photo courtesy of O&Y Studio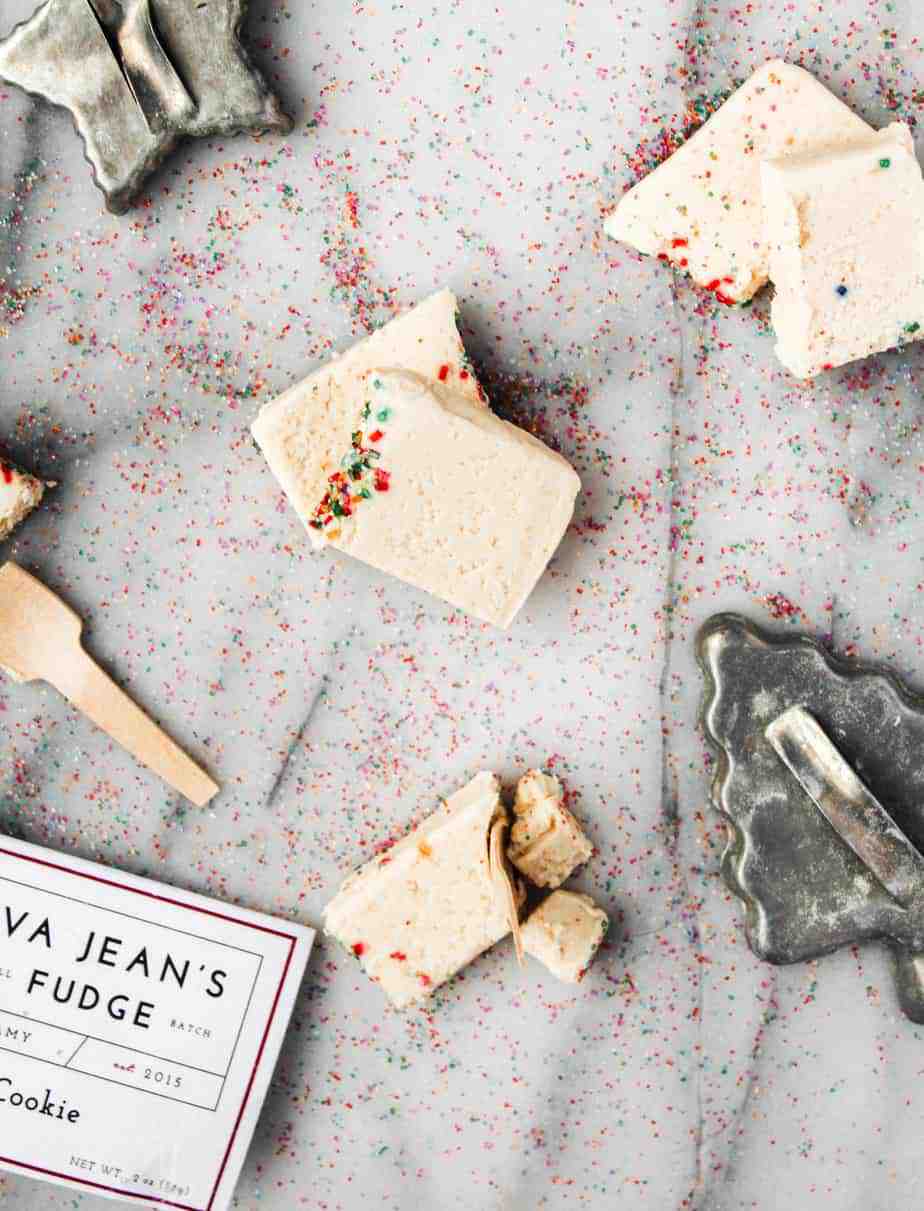 There are a few things that are synonymous with the holiday season: sleigh bells, Santa, mistletoe, decking the halls, caroling, and fudge.
Yes, fudge!
The sweet treat is creamy and decadent and super popular around the holidays, making it the perfect gift for the sweet tooth on your list.  (In fact, Iva Jean Fudge's owner, Debbie Hanks says the holiday season is her busiest season.)
But I won't judge if you just buy some for personal consumption because it's that good.
Iva Jean's Fudge is a testament to Debbie's mother and the company's namesake, Iva Jean, whose speciality was the creamy, rich treat, especially around the holidays.
Iva Jean taught her daughters the art of candy making, and in 2015, Debbie was inspired to keep her mother's memory and tradition alive with the creation of her small-batch fudge company.
The small-batch, high quality fudge is made using the family recipe (which is a closely guarded secret) and organic, locally sourced ingredients.
Iva Jean's Fudge offers classic flavors and also more creative ones, a result of Debbie's love of playing with different flavor combinations in her kitchen.
A tin, gift box or membership to Iva Jean's fudge of the month club would be a sweet gift this holiday season!
Where do I buy it and what does it cost? You can buy Iva Jean's Fudge online (orders must be placed by 12/15 to ensure that they are shipped and received by Christmas) or at a variety of local retailers including Paper Skyscraper, Reid's Fine Foods, Waxhaw Provisions, CLT Find and more. Online, prices start at $15 for single fudge flavors, and range $22-$45 for gift boxes. Fudge of the month club memberships range $65-$250.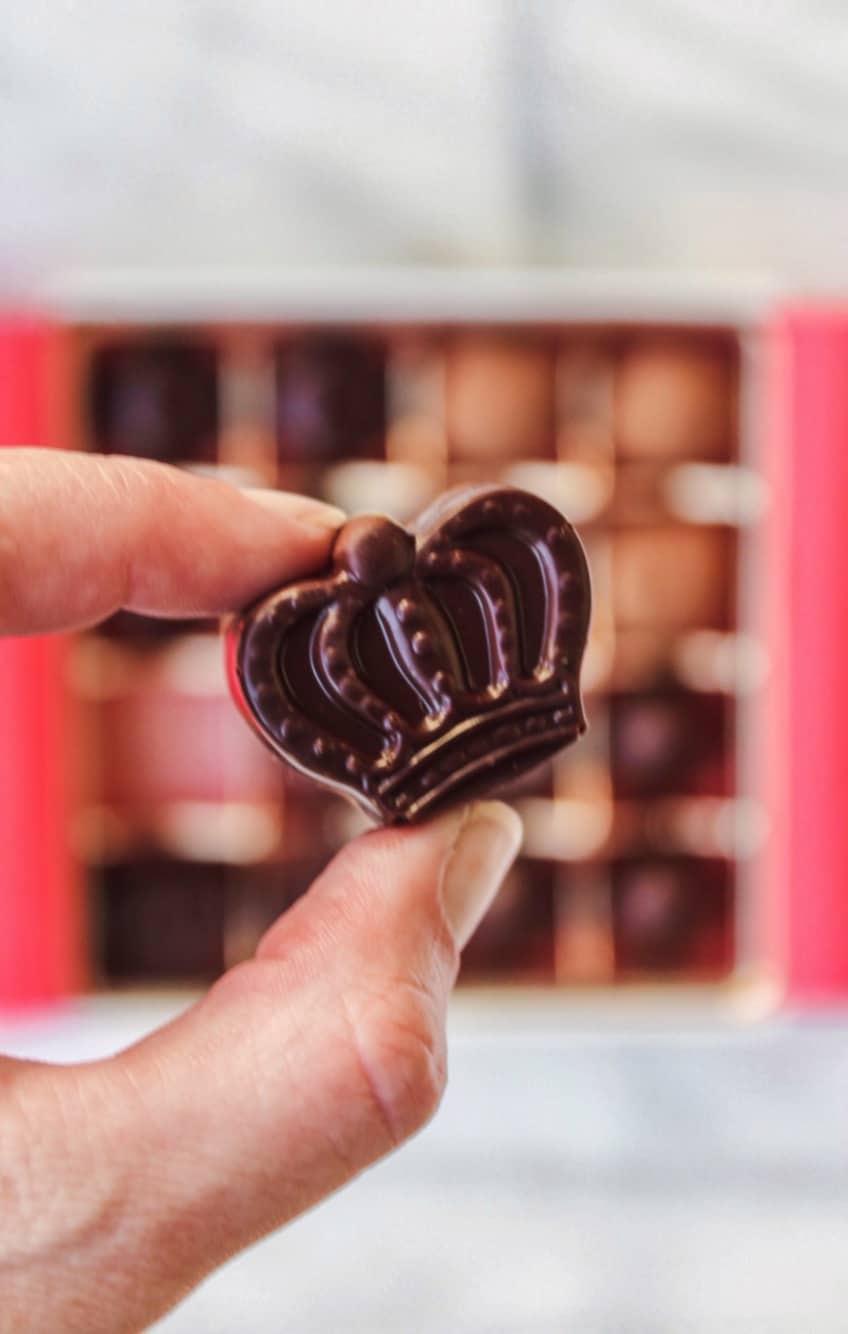 I have never met two people more passionate about anything before than Blair and Margo Potts are about chocolate.
I had the privilege of attending a chocolate tasting hosted by Potts Chocolate a few weeks ago (they host chocolate tastings monthly at The Assembly Room in Uptown) and I highly recommend the unique and sweet experience.
I learned more about chocolate in those two hours than I have in my entire life and I left with a greater appreciation for one of the most popular sweet treats.
Potts Chocolate takes special care in every step of creating their one-of-a-kind chocolate confections. They source their raw cacao beans, devise special roasting and processing profiles for the cacao beans, and use quality ingredients (including making their own vanilla extract) when creating the chocolate confections you're going to enjoy.
Potts Chocolate truffles are smooth and velvety, have a dynamic depth of flavor, and are really hard to put down.
Potts Chocolate bean to bar approach produces a truly special box of chocolates that would make a wonderful gift this holiday season.
Where do I buy it and what does it cost? You can buy Potts Chocolate confections at their retail location at 619 S. Cedar Street from 10 AM-6:30 PM Tuesday through Friday and 10 AM to 1 PM on Saturdays or online. Boxes of 16 cost $35. Potts Chocolate also offers a monthly truffle club starting at $79.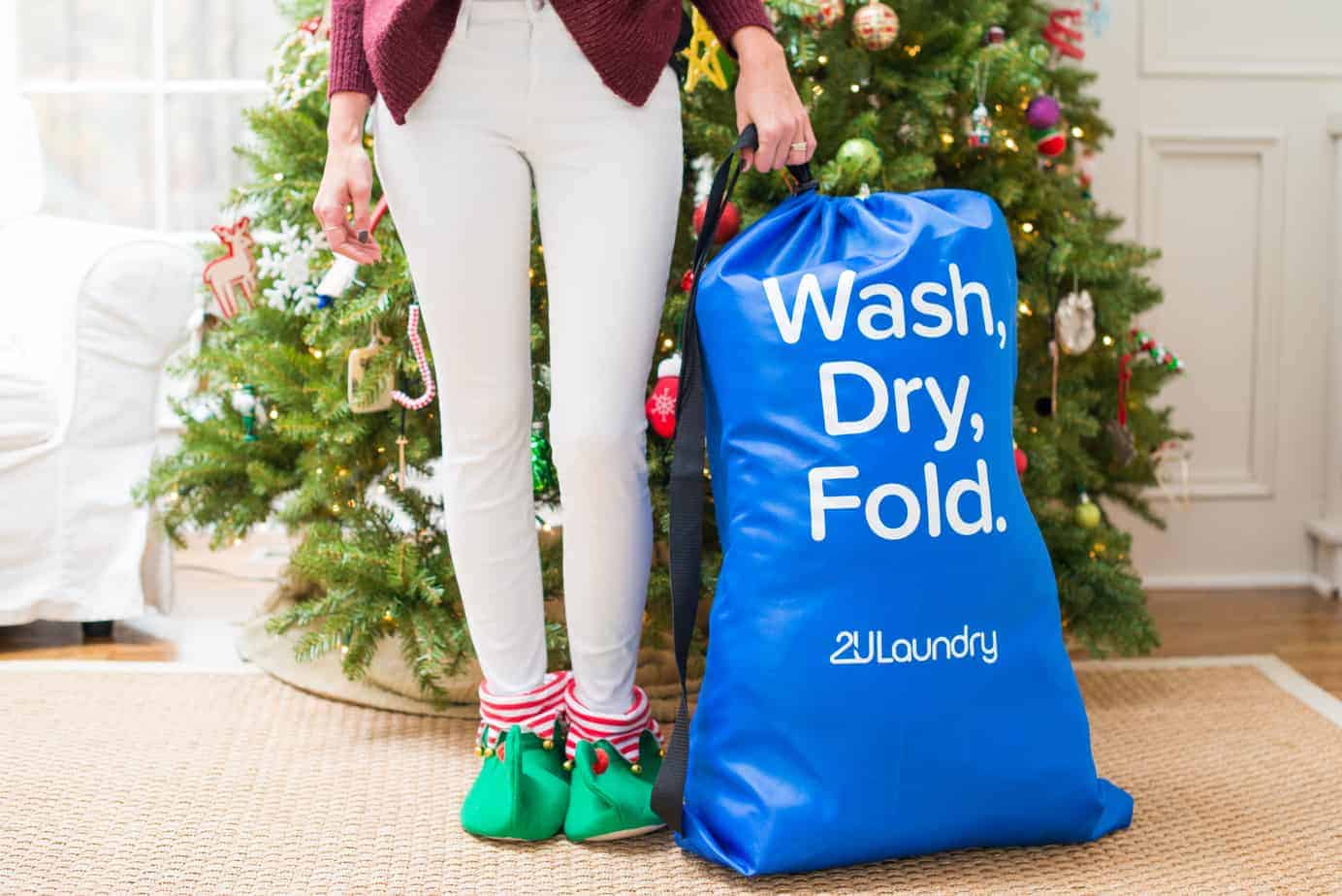 I despise a lot of chores (ok, mostly all of them), but I think it's a tie between the two I despise most: dishes and laundry. (Yes, yes, toilet scrubbing is up there too.)
And isn't it the worst to come home from a long day of work and start getting settled into bed, only to realize you've got to do a load of laundry so you'll have clean underwear in the morning? (Anyone else? Or just me?)
So for the person on your list that's got a ton on their plate (maybe 12 hour workdays, maybe six kids, maybe they just hate doing laundry and complain about it to you all the time) treat them to the gift of someone else doing their laundry for them.
(Or treat yourself, there's no shame in buying yourself a Christmas gift.)
Local Charlotte startup, 2ULaundry, offers laundry and dry cleaning services to your door with free pick up and delivery. Yes you read that right, to your door.
You leave your dirty laundry outside of your front door in their designated bags, and they'll pick it up, wash it, dry it, fold it, and return it in just one business day.
(It's so, so easy to use…and I love that they are so communicative! 2ULaundry did our laundry and dry cleaning last week and I got texts to walk me through every step of the way. I felt like it was really affordable too; a small bag, which costs $25, held most of our laundry. And the best part…I didn't have to do the laundry!)
It's free to sign up and get your bags, and 2ULaundry offers flexible scheduling. (which means you won't be signing anyone up for any long contracts…just use them when you need them!) 2ULaundry also has a free rewards program where you earn 2x points on each order
So give someone you love (including yourself) the gift of never having to do their laundry again! If you sign up using the code UNDERYOURTREE you'll get $10 your first two orders. And, 2ULaundry is running a major giveaway right now where you could win a free year of laundry!
Where do I buy it and what does it cost? Sign up for 2ULaundry's service is free, and you can do that on their website. Gift cards for their service are also available online.
photo courtesy of 2ULaundry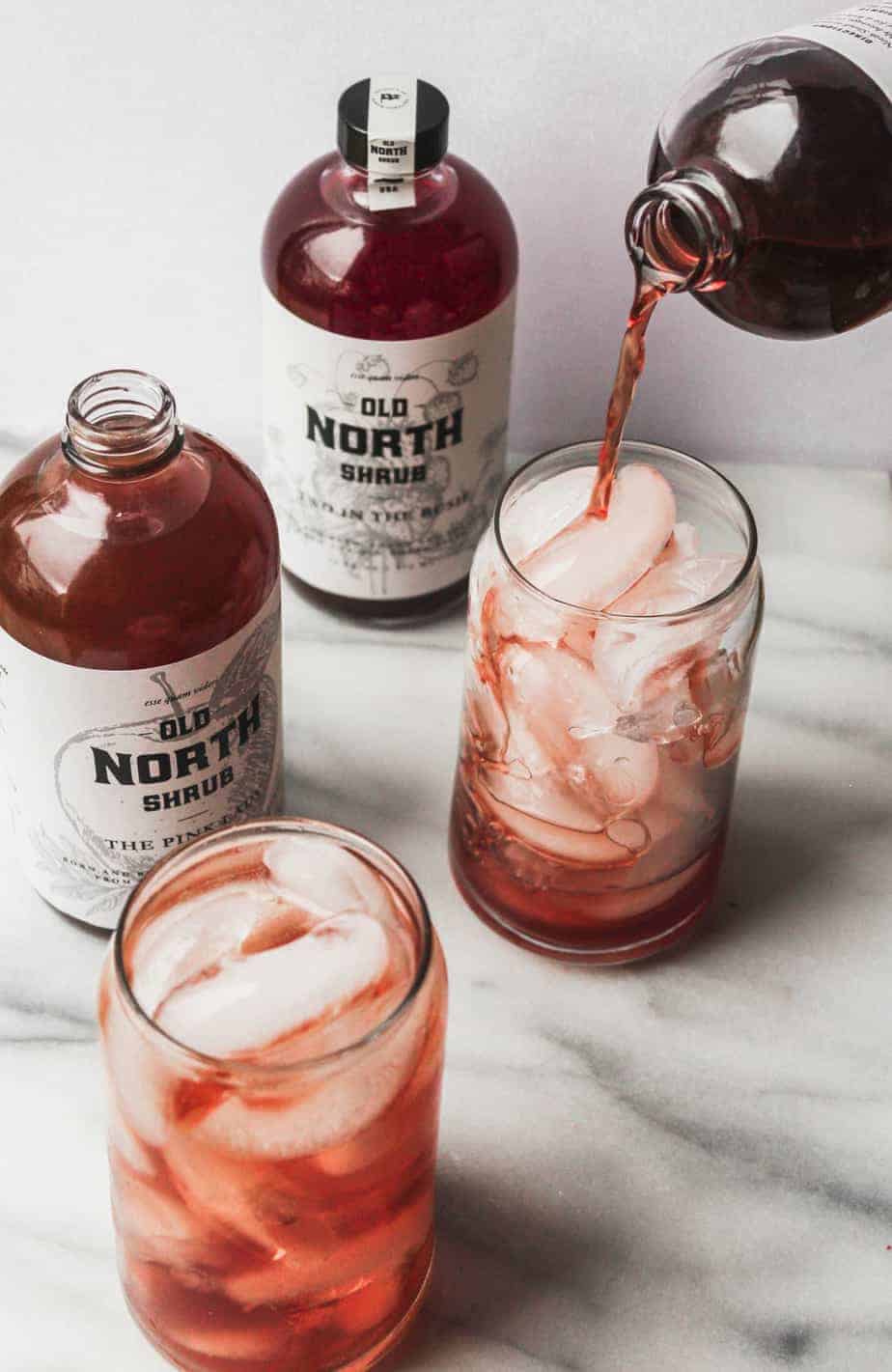 Shrub is a tart and sweet, vinegar based, colonial era drink that can be mixed with spirits and seltzer to create a refreshing cocktail (you can leave the spirits out for a sparkling soda alternative).
Yes, I said vinegar based, but get that sourpuss look off your face because shrubs 'n bubs (shrub and soda) is my new favorite concoction and I think you'll like it too!
Old North Shrub is a local line of the drinking vinegars made by Jamie Swofford, The Chef's Farmer, with ingredients grown and foraged in the foothills of North Carolina.
Swofford grew up on a farm in Cleveland County and worked in kitchens for two decades before returning to his family's land cultivate it and grow high-quality produce used by many local chefs in Charlotte and the surrounding Piedmont region.
Old North Shrub is a product that reflects Swofford's passions in the field and experience in the kitchen.
His inaugural line features four familiar flavors from North Carolina (peach, apple, strawberry and muscadine) that are essential for the cocktail connoisseur's bar cart.
Old North Shrub is sure to add some pizzaz to you favorite bubbly beverage or help you create a creative cocktail from scratch (Swofford also has a variety of cocktail recipes on his website for each shrub flavor).
Where do I buy it and what does it cost? You can buy Old North Shrub on their website or locally at Free Range Brewing. One bottle costs $22.
For a truly unique shopping experience and truly unique gift: Uptown Flea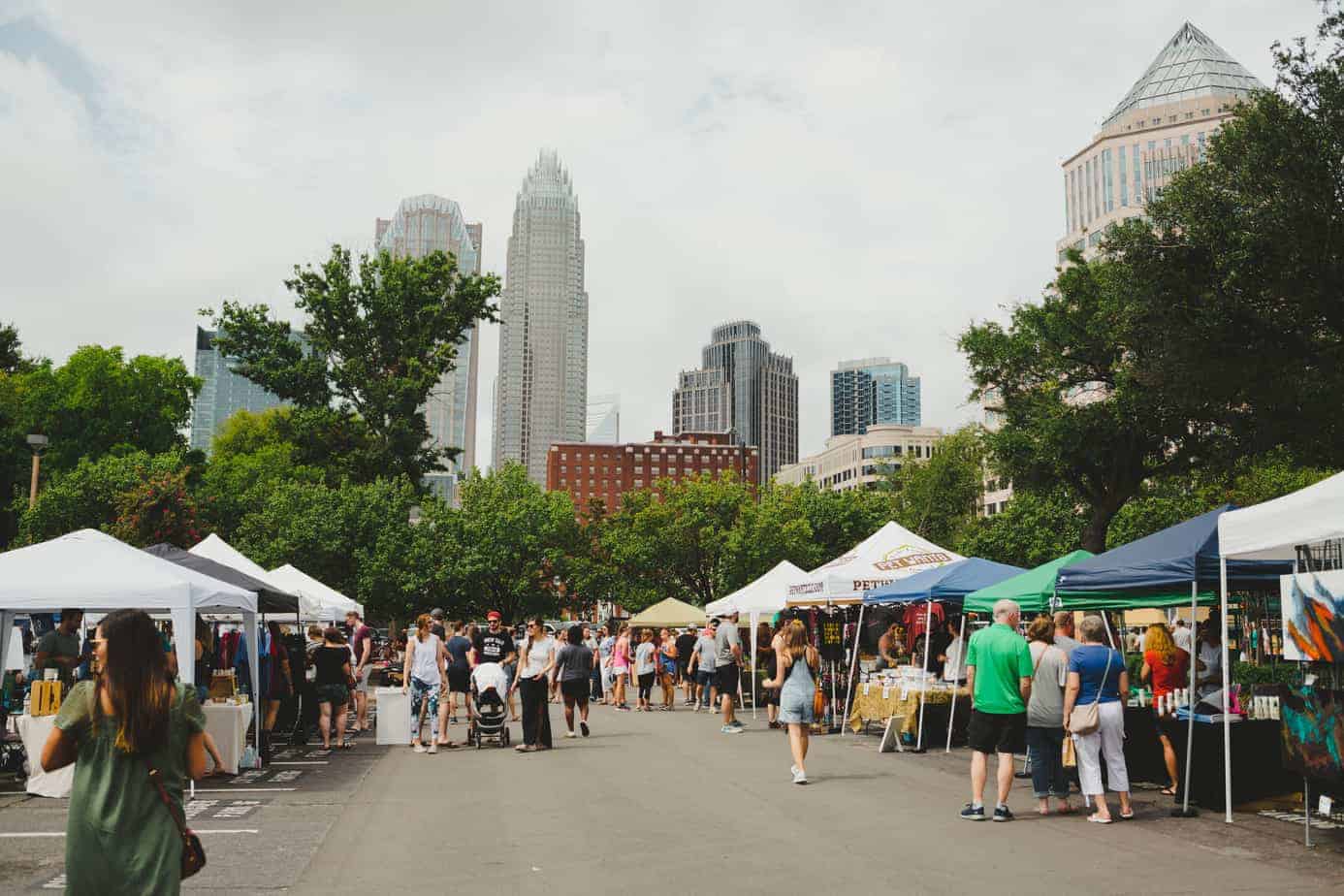 When you think flea market, a slight stench of moth balls might come to mind, but Uptown Flea is not your Grandmother's flea market.
Making Uptown come alive on weekends, Uptown Flea has over 80 vendors plus multiple food trucks, live music, and beer, making it the perfect spot to peruse on a Saturday afternoon.
You're sure to find something special and one of a kind from some of the Queen City's best micro-retailers, including handmade goods, local shops, and antique, vintage, salvage, and collector finds because what's a flea without these?
On Saturday December 15, grab your pup (yes, Uptown Flea is pet friendly!) and go on a treasure hunt for that truly unique gift you've been looking for…you never know what you may find!
Where do I buy it and what does it cost? The next (and final of 2018) Uptown Flea is Saturday December 15 from 9 a.m. to 3 p.m. Uptown Flea is located in the Hal Marshall Building's parking lot just off North Tryon Street (700 N. Tryon). There is free parking in a designated lot across the street at the Hal Marshall Annex Building lot. Entry into Uptown Flea is $1 for adults and free to children under 13.
photo courtesy of Esther and Elsa Retail
For the pet parent (or even a gift for your furry friend!): Skipper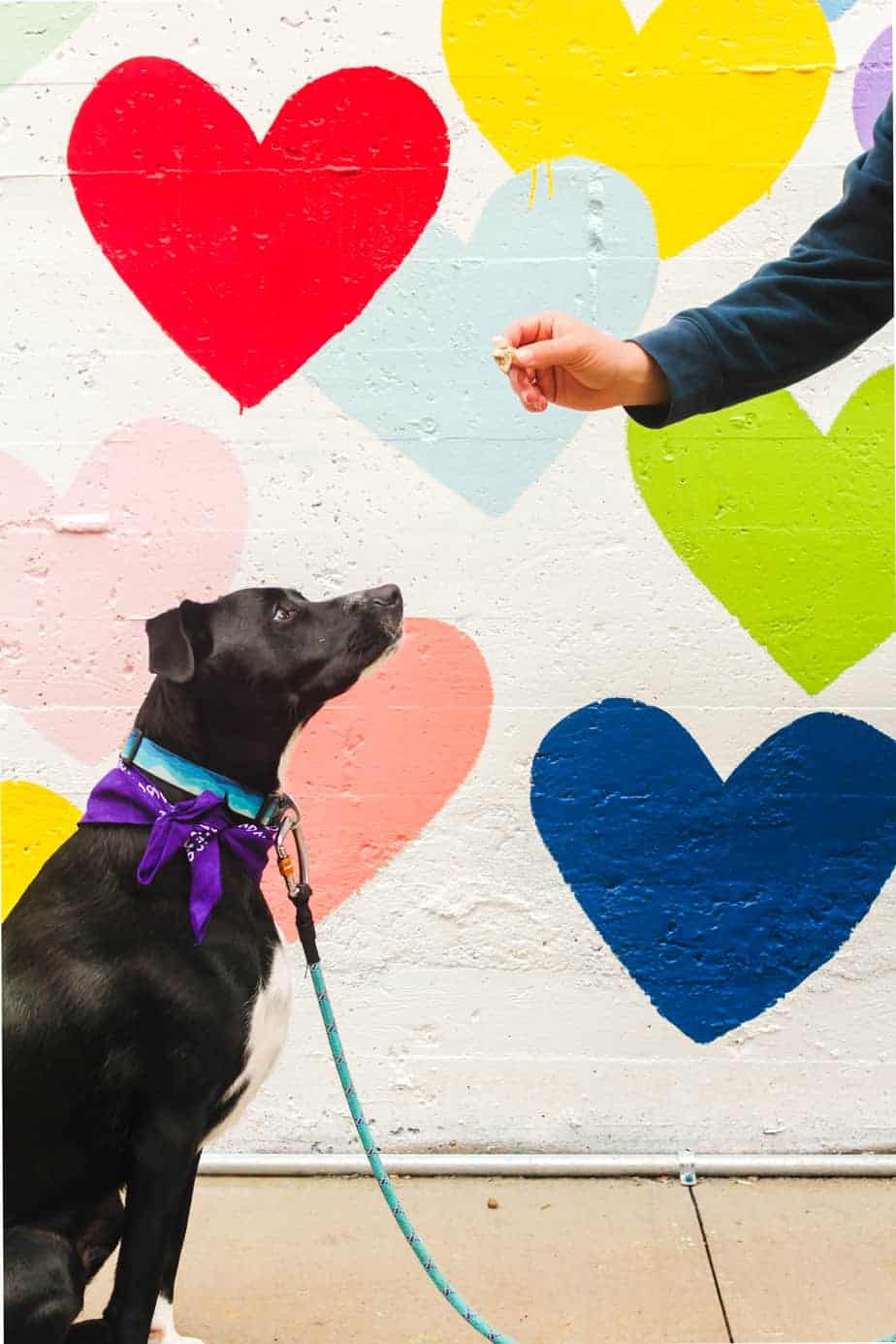 Ok you can't tell me that we are the only ones that give our pets Christmas gifts right? (Growing up, our cats even had stockings!) If you're doing some shopping for a pup parent or a four legged furry friend in your life, I've got two great local options for you.
Skipper (you may know them as The Waggle Company but they rebranded last summer!) is an on demand, tech enabled dog walking service that sends fully trained (walkers get 10 hours of classroom and field training), bonded and insured dog walkers to your home to give your pup a potty break and some exercise while you're out and about, at work or on vacation.
Talk about the giving the gift of no more dog mom guilt. Praise!
Buy your favorite pup parent or your favorite doggo a digital Skipper gift card this holiday season (gift cards can be printed out or you can have it emailed directly to the recipient) and all they'll have to down is download Skipper's mobile app, schedule an initial consultation (so they can meet the pet's individual needs) and then request visits either in advance or on demand.
Skipper's app also gives clients real-time updates on the status of the pet visit: you'll get notifications when the visit starts and a report at the end of each visit with a GPS tracked map, pet photos and a personalized pet summary.
Annnnd, Skipper's services aren't just limited to your favorite pup; they're available for all your feline friends, too.
Where do I buy it and what does it cost? Buy Skipper gift cards on their website. Remember, if your gift recipient is a first time customer, they will have to schedule a consultation before scheduling a visit. Cost varies depending on the amount of visits.
One more for the pup parent (and another great gift idea for your furry friend!): Lucky Dog Bark and Brew Steele Creek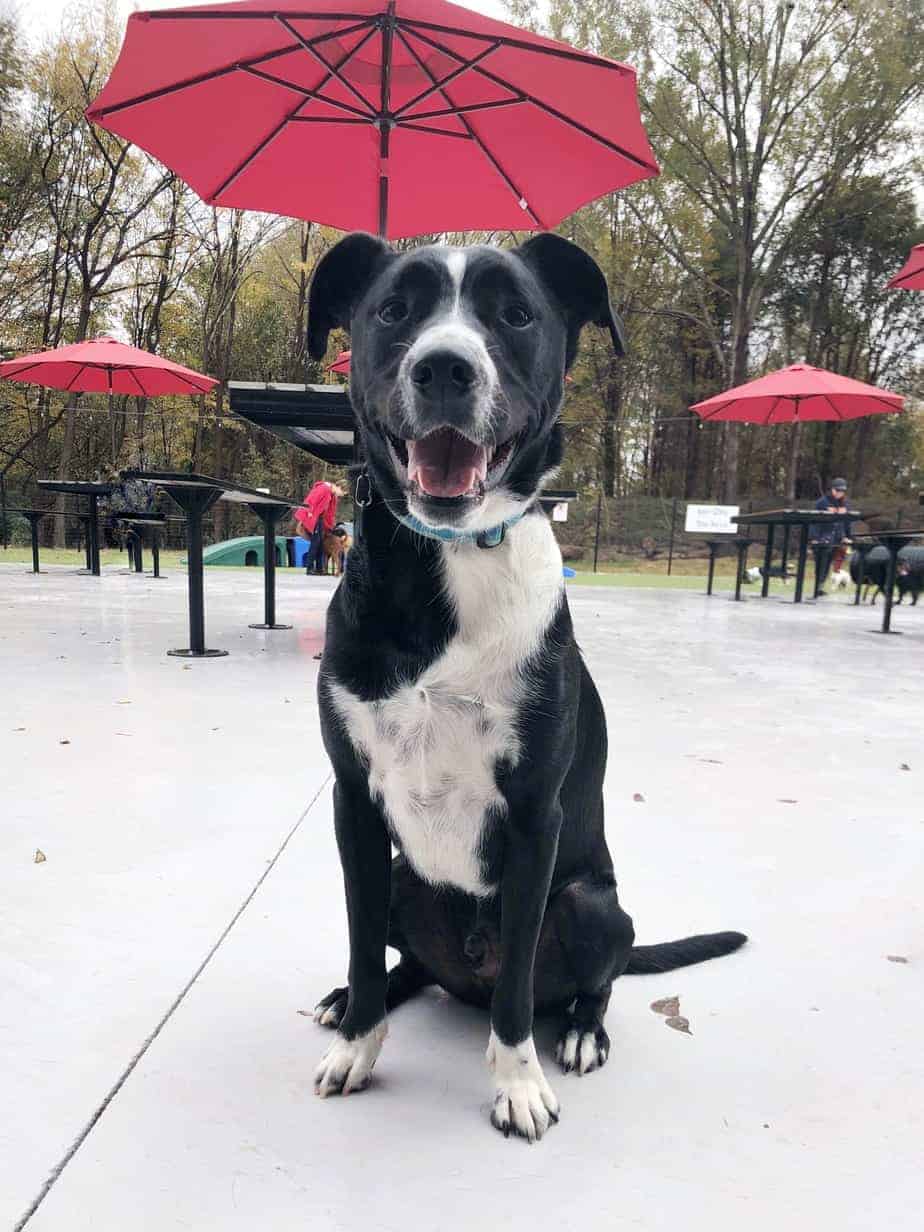 Let's stick it out with the pet theme for one more doggo friendly gift idea for the dog lovers or furry friend on your list.
Lucky Dog Bark and Brew Steele Creek is a full service doggie daycare and boarding facility, plus full service, dog friendly bar located in southwest Charlotte (there are two other locations in Mecklenburg County, just outside of Uptown and in Cornelius.)
Our dog, Bodie, is in the running for being Lucky Dog Steele Creek's biggest fan. He loves spending the afternoon running around with his friends at the bar (while we enjoy a local brew or two), basically begs us to drop him off for doggie daycare, and doesn't even miss us when we go on vacation and he boards there (when we went to Iceland, Bodie boarded at Lucky Dog for almost two weeks and it was like he was at summer camp).
It's clear that Lucky Dog Steele Creek is a place that just loves dogs, and we love that.
Lucky Dog Steele Creek has a variety of gifts for the pup parent or furry friend on your list: consider gifting them daycare or boarding passes, or peruse Lucky Dog Steele Creek's onsite boutique which is  full of custom collars and leashes, treats, toys, t-shirts, koozies, hats and more.
Where do I buy it and what does it cost? You can book doggie day care and boarding online (the pup must have a temperament test first), and visit the bar and boutqiue onsite at 13835 South Lakes Drive, Charlotte. Daycare and boarding cost $25 and $42 per day, respectively.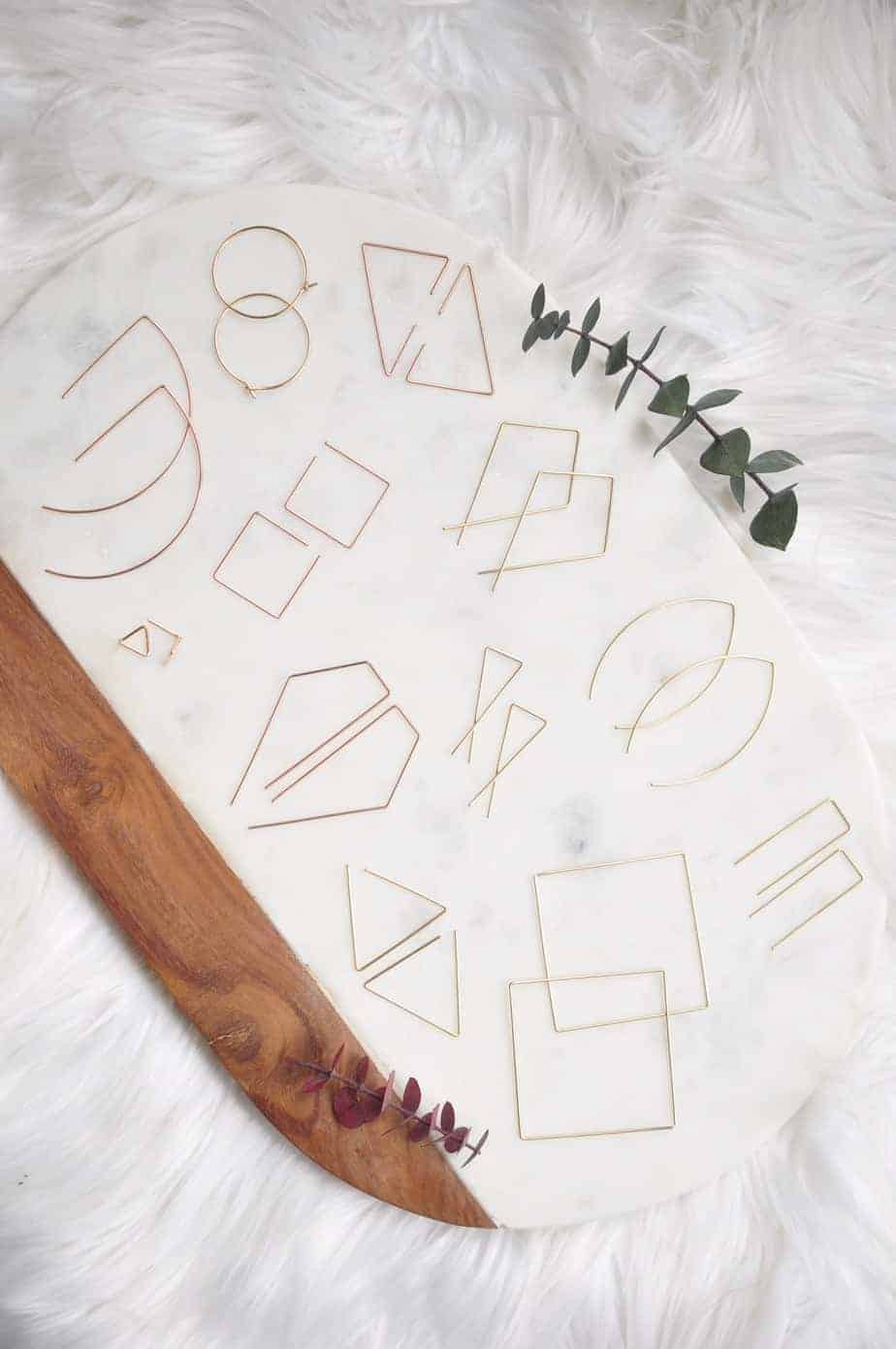 Quad Espresso Jewelry started as a hobby for jewelry maker and business owner, Jennifer Falcon, as a creative outlet from her full time job. Now, Jennifer's business is her passion, and making beautiful jewelry "allows her to created happiness for others," as well as herself.
Quad Espresso Jewelry's handmade pieces showcase simplicity yet exude elegance; Jennifer says she hopes the dainty and minimal pieces help women feel confident and empowered.
(I personally own a pair of her archery earrings in rose gold one of her crystals necklaces, and currently have my eye on a stamped necklace and a pair of triangle studs.)
"Quad Espresso isn't just about making jewelry, it's making women feel strong, powerful, bold, and giving them the ability to exude confidence in their daily lives."
photo courtesy of Quad Espresso Jewelry
For the road tripper: EDIA Maps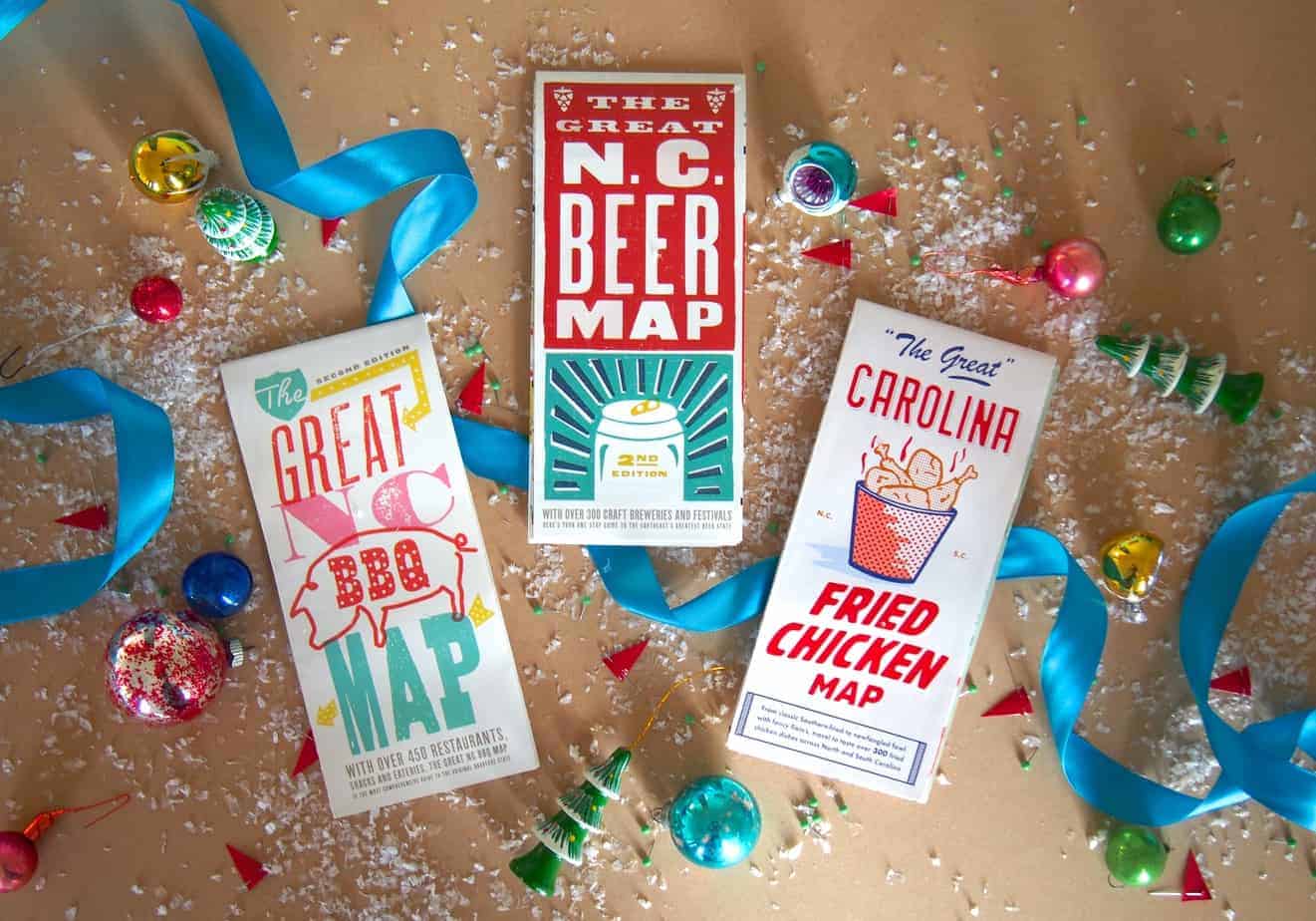 EDIA Maps turn every day into an adventure (EDIA, do you get it?) with four specialty maps centered around food, drinks and adventures in the Carolinas.
They have three food centric maps and one city centric map that will bring a new perspective or fresh look to your adventure, whether your using their maps as your guide or are just looking for pit stops along the ways.
They launched in 2014  with the Great NC BBQ Map. which is a printed map featuring 450+ barbecue joints on both sides of "NC's 'cue culture" (Eastern and Piedmont) and the most comprehensive guide to North Carolina barbecue out there.
From barrel aged The Great NC Beer Map is the one stop guide to every craft brewery and beer festival in North Carolina, taking you to 296 breweries (with 348 locations) across the state.
EDIA's newest map,  the Carolina Fried Chicken Map, will help you eat your way through 300+ biscuits, sandwiches and fried chicken dishes in both North and South Carolina.
And their Charlotte adventure map focuses on what there is to see and do (and eat!) in the Queen City includes 325 stops and insider secrets, 26 themed itineraries and 12 day trip routes.
(We own three of the four, the BBQ, Charlotte and Beer maps, and they hang together in our house. We love tracking the breweries we've visited with stickers!)
If you know someone planning a big adventure, consider buying them all four maps or EDIA's road tripper box, which includes one of the maps, a set of stickers, a road trip game pack or coasters, and some swag.
Where do I buy it and what does it cost? Buy any of the maps online or at a local retailer including Paper Skyscraper, The Mint Museum Uptown, Blackhawk Hardware, The Map Shop, or several local breweries. Maps cost $9.99, or you can bundle them together for 3 for $25. The road tripper box costs $25.
photo courtesy of EDIA Maps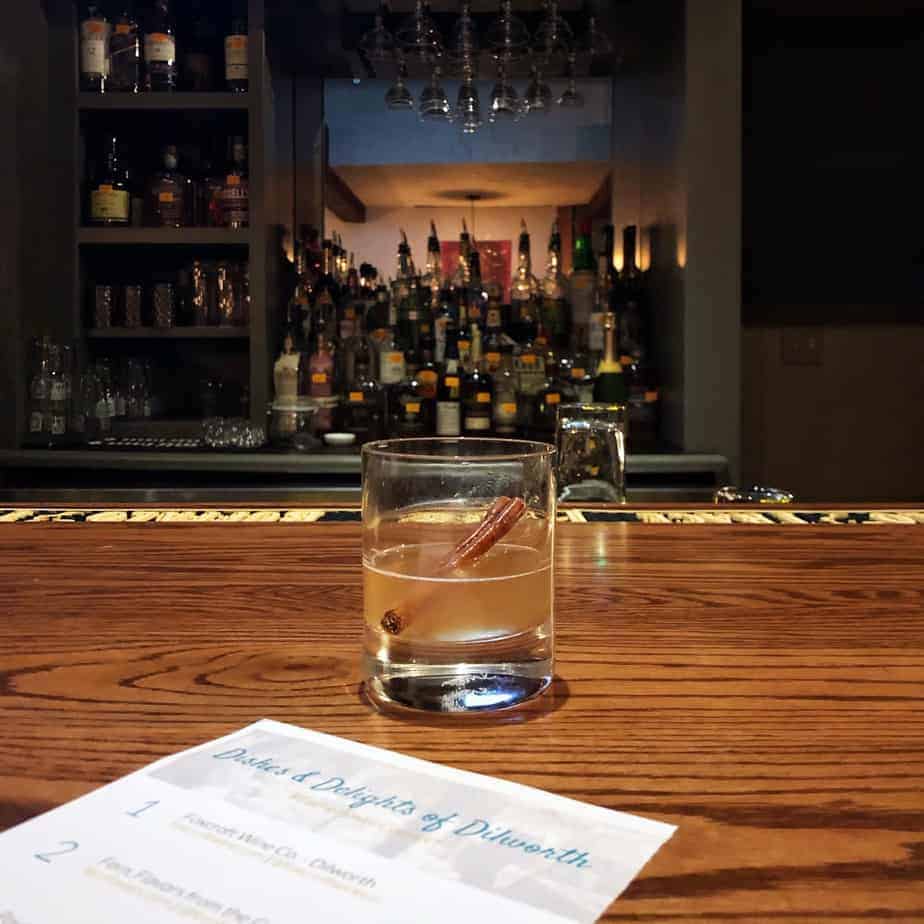 Take your foodie on a tour of Charlotte's neighborhoods with Feast Food Tours, where they can sample and sip along the way while getting a behind the scenes look at some of Charlotte's most popular restaurants.
Feast Food Tours offers six culinary walking tours through five different Charlotte neighborhoods (Uptown, Dilworth, Plaza Midwood, NoDa and South End) and connects tour guests to the history, culture, and cuisine of the Queen City.
Tours last three hours with 5 to 6 restaurant and foodie stops along the way. Beyond bites at each stop, guests are treated to a few words from the chefs, giving them an in depth peek into the food and behind the scenes.
I've been a guest on the Chef Driven Dining in Uptown Tour and the Dishes and Delights of Dilworth and loved both experiences…especially the engaging and knowledgable tour guides that blended two of my favorite interests: history and food!
The foodie on your list will love spending the afternoon eating, drinking and being a tourist in their own town!
Where do I buy it and what does it cost? Give the gift of a food tour experience with a gift card you can purchase on their website. Gift certificates are available in a variety of amounts depending on the tour prices, but most tours cost $60.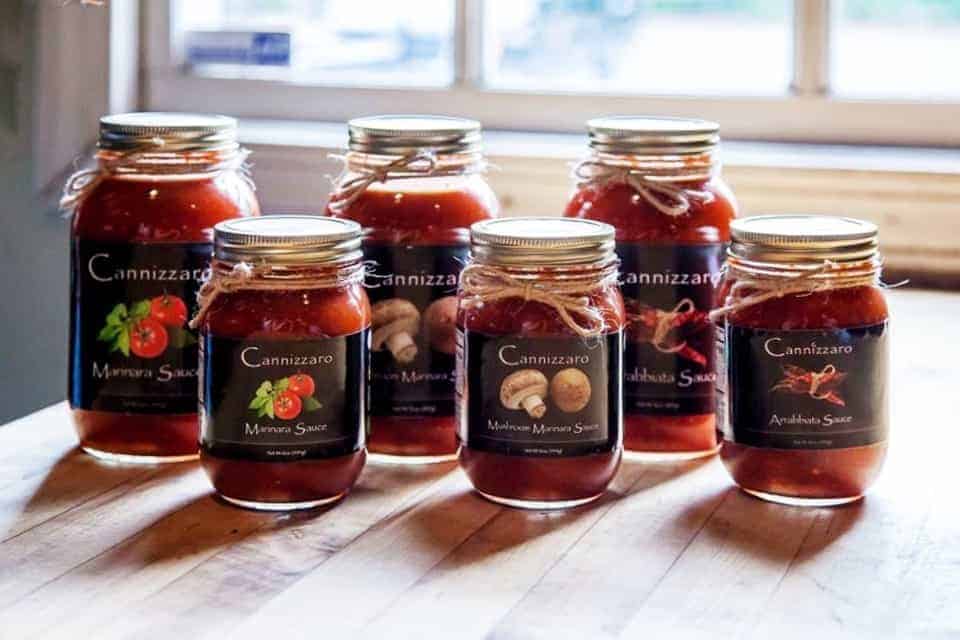 While pasta may not be a staple at your holiday meal, it totally can inspire a gift for those on your list who can never have enough noodles.
And what goes perfectly with pasta? A delicious, made from scratch sauce of course!
Cannizzaro Famiglia is the creation of Melanie Cannizzaro-Tritten and her husband Andy; after years of sharing her sauce with friends and family, Melanie decided to bring her sauce and with it, her Italian family traditions, into kitchens throughout Charlotte with her company, Cannizzaro Famiglia.
Cannizzaro Sauces feature the freshest ingredients (and using local tomatoes when available), plus lots of love and hard work; all of the sauces are slow cooked small batch style at a commercial kitchen, before being canned and labeled by hand and delivered to local retailers or sold at weekend farmers markets.
Cannizzaro Famiglia currently makes five difference sauces from scratch: Marinara, Vegan Marinara, Arrabbiata (a staple in our pantry), Mushroom Marinara and Vodka. Pick up a bottle or two for your pasta lover, or opt for a gift pack of three sauces or one of these Italian themed gift basket complete with what else? Pasta!
Where do I buy it and what does it cost? You can buy Cannizzaro Sauces at a variety of local retailers including Pasta and Provisions, Common Market, Earl's Grocery, Savory Spice Shop, Rhino Market and Deli, Lincoln's Haberdashery and so many more, or buy online here. Jars of sauce cost $6.50 for a pint and $12 for a quart. You can also order by the case. Gift boxes start at $20 and gift baskets range $35-$85.
photo courtesy of Cannizzaro Famiglia
For the one with Carolina on their mind: Covet Atelier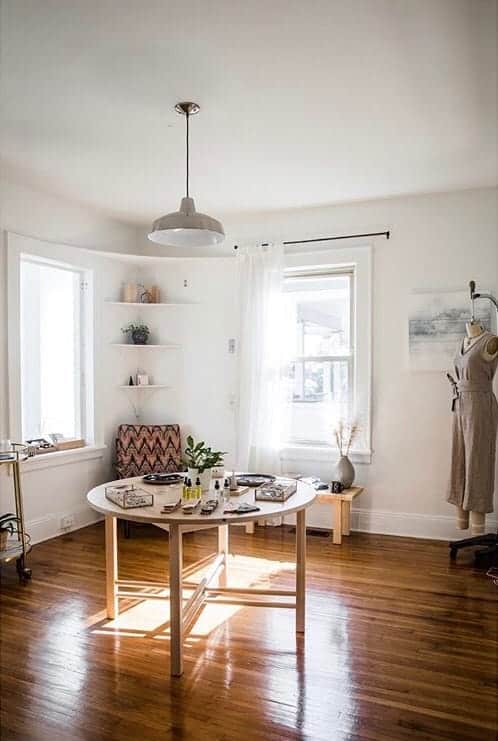 Covet Atelier is an online and brick and mortar shop in Plaza Midwood focused solely on handmade products from artisans in the Carolinas.
The shop's name, Covet Atelier, comes from the French word "atelier" meaning, "the room an artist works in," and a reconstruction of the word"coveting" meaning, "to have one's heart set on," by being a place where quality, intentional, and well-made items replace today's disconnected consumption.
Each maker's work included in Covet Atelier's shop is hand-selected and curated with other like-minded makers, and featured with the maker as the focus, giving customers a more intimate relationship with the artist, their work, and their creative process.
You'll find all sorts of beautiful and unique handmade goods and products at Covet Atelier including dinnerware and serving ware, art pieces, vases, tea towels, wall hangings, body scrub and oil, face masks, candles, jewelry and more.
Where do I buy it and what does it cost? You can browse Covet Atelier's shop online or visit their Plaza Midwood location at 909 Central Avenue Thursdays from 1-6 PM, Fridays and Saturdays from 12-6 PM, and Sundays 12-4 PM.
photo courtesy of Covet Atelier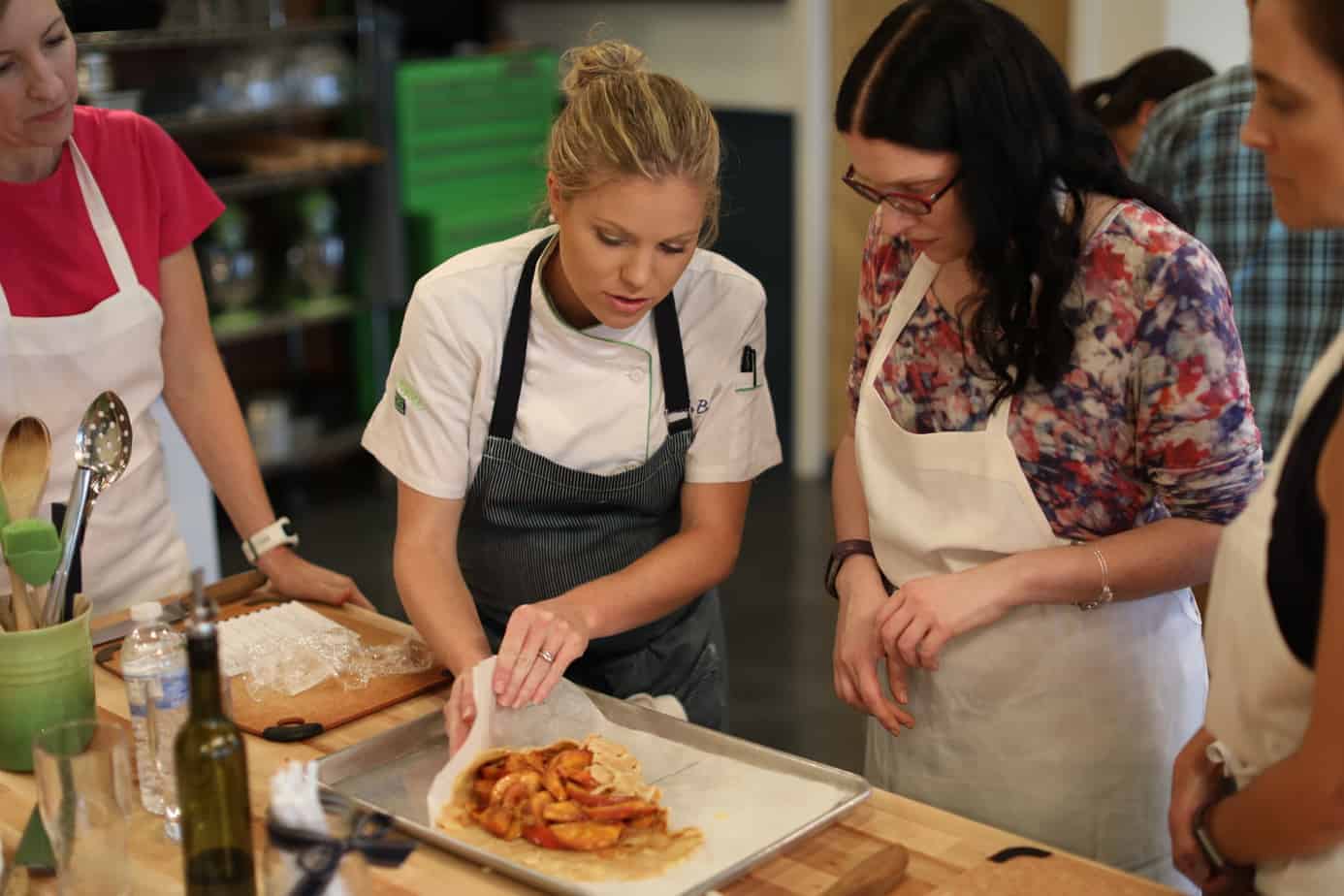 The home cook on your list can sharpen their skills at a cooking class hosted by Chef Alyssa's Kitchen at their new location in Lower South End (with their new location comes several new and exciting things coming out of their kitchen including corporate lunch catering, a great way to step up your office lunch game with flavorful, global inspired dishes made with local ingredients).
Chef Alyssa's Hands-On cooking classes utilize healthy, fresh and local ingredients and span all worldly cuisines and skill levels, making it the perfect place to learn new recipes in a fun, relaxed environment.
(I've been to three classes and have loved it every time and can't wait to sign up for a class in their new location!)
With a stellar BYOB policy and sitting down to dinner after a class, your home cook can enjoy an evening at Chef Alyssa's Kitchen solo, on a date night, or a night out with friends.
And for the young chef on your list, Chef Alyssa's Kitchen also hosts kids cooking classes and culinary camps.
Where do I buy it and what does it cost? If you're looking to cover the cost of a class, most classes cost $65 (kids classes start at $70). Gift a cooking class here!
photo courtesy of Chef Alyssa's Kitchen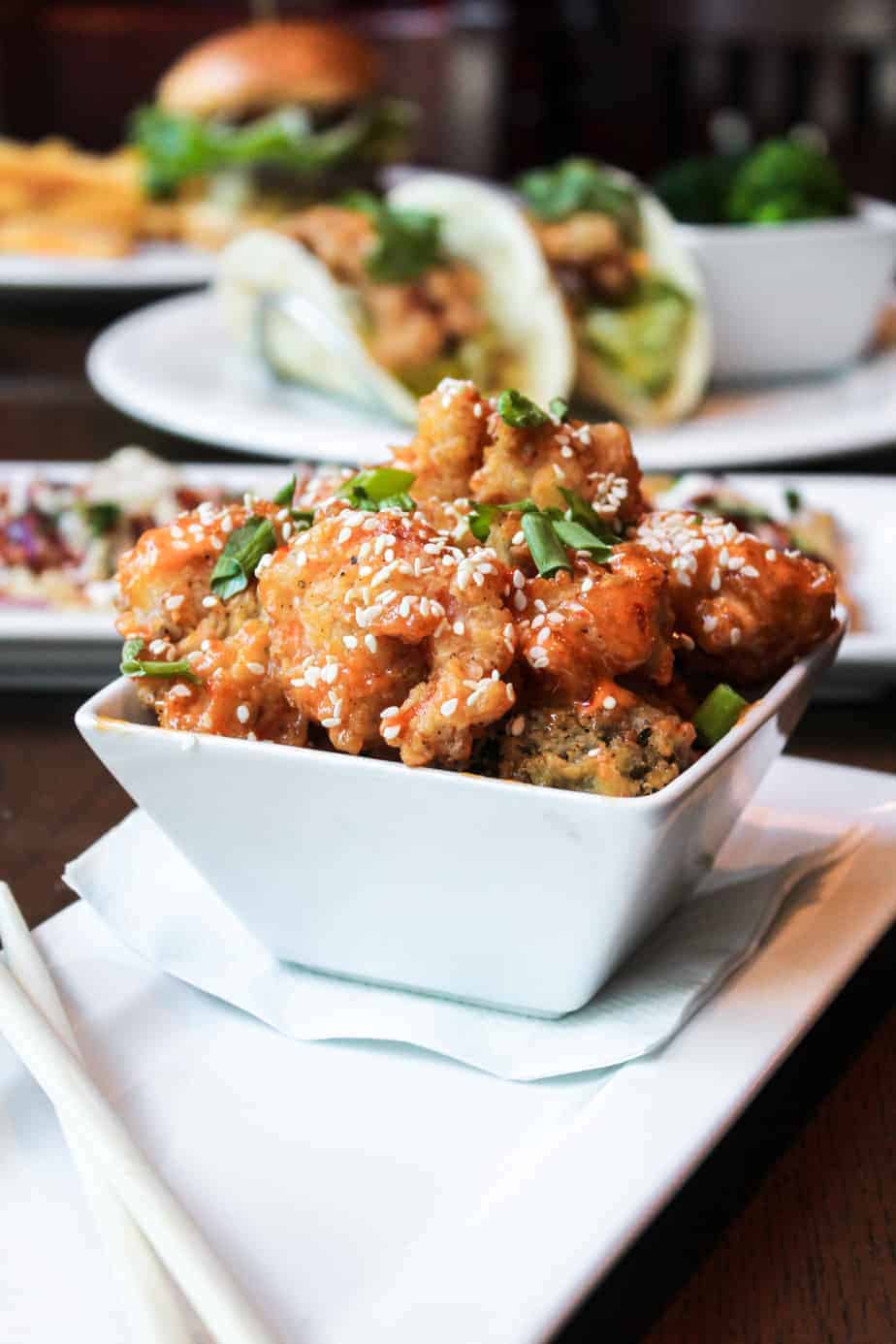 Hickory Tavern has been the go-to game watching spot, and a great place to grab a bite and a cold beer, for Charlotteans since they opened their first location in 1997. Now with six Charlotte locations, plus more throughout North Carolina and beyond, Hickory Tavern still stays true to its roots as the local neighborhood bar with good food and a passion for sports and entertainment.
Game day is a big deal at Hickory Tavern, so the easiest (and probably most perfect) stocking stuffer idea for your favorite football fan is a Hickory Tavern gift card. Let him (or her…I'm sure there are a few football watching ladies on your list) treat themselves by pulling up a bar stool, ordering a big, juicy burger, washing it down with a cold draft beer and cheer on their favorite team.
And right now through January 8, if you buy $50 in gift cards, you get a $10 gift on Hickory Tavern! (This offer applies in store only so make sure you talk to your server or bartender.)
And if their not in a burger mood, no problem! Hickory Tavern serves more than just your expected "bar food." They're about serving fresh food; which means fresh, never frozen, meat, house made sauces, and locally and regionally sourced products, when possible.
Some of the house favorites include: Pow Pow Shrimp (AJ had this last week and said it was delish), BBQ Chicken Flatbread, Maryland Jumbo Crab Cakes, Marinated Skirt Steak, Fried Florida Grouper Tacos and the Grad Burger (two stacked fresh ground beef patties, magic sauce, american cheese, Monterey Jack, lettuce, tomatoes, onions, pickles). They have some addicting BBQ Chicken Nachosand a pretty mean fried chicken sammie too.
Where do I buy it and what does it cost? You can buy a gift card from your server at your local Hickory Tavern or on their website.  Price varies depending how many beers and how much food you want to cover for your football fan!
OTHER HOLIDAY CONTENT AND GIFT GUIDES FROM OFF THE EATEN PATH:
Charlotte Gift Guide for the Foodie on your List
Charlotte Gift Guide for the Beer Lover on your List