A Western North Carolina farm tour featuring the farms we visited, the delicious food we ate where we stayed in the North Carolina mountains. Looking for things to do, where to eat and drink, or places to stay in Asheville, NC? Check out Off the Eaten Path's Asheville Travel Guide!
In July the North Carolina Department of Agriculture invited me on a Western North Carolina farm media tour. The three day tour, including my transportation, accommodations and all food and beverage, was complimentary. Thank you to the North Carolina Department of Agriculture, as well as Tabletop Media Group and the Asheville Bed and Breakfast Association for hosting me and thank you to my readers for supporting brands and businesses that support this blog. As always, all opinions are my own.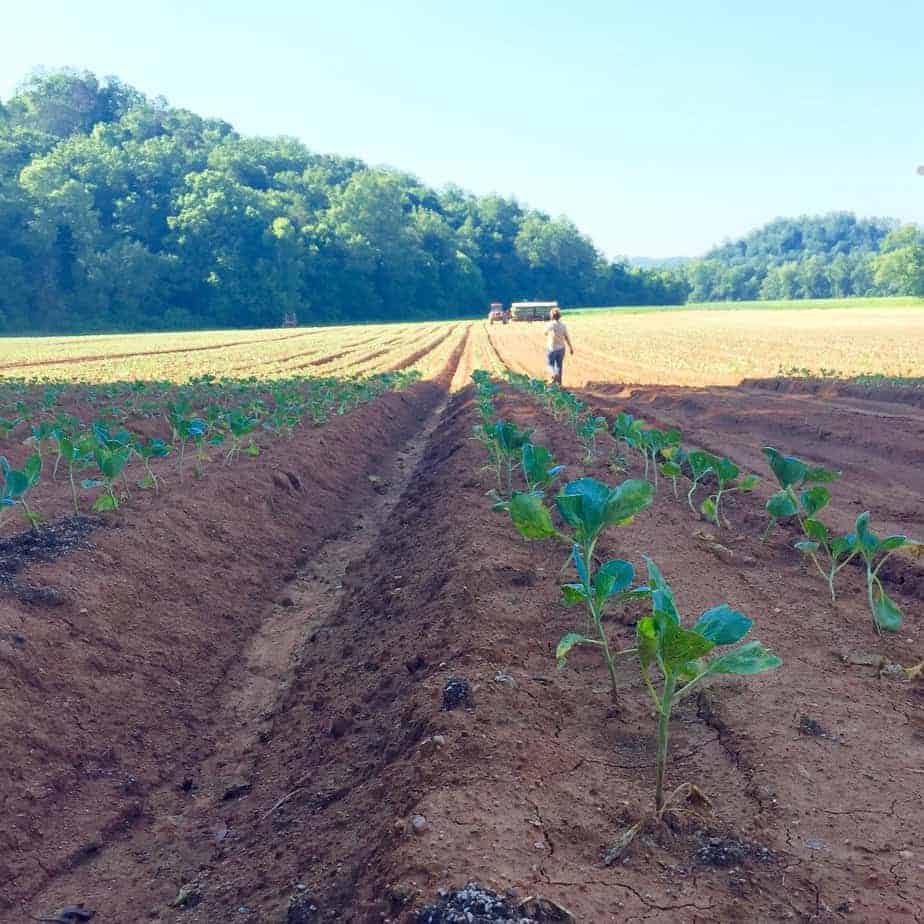 It's mid-December, so the internet is all about all things Christmas. Flooding your feeds are gift guides, cookies to bake for Santa, and delicious, indulgent desserts to adorn your holiday table. (In fact, those links will take you to my posts on those topics in the past.)
For some reason, Christmas crept on me this year, despite the fact we put up our tree two days after Thanksgiving (less than two weeks away y'all just in case you haven't started shopping like someone else, perhaps the person writing this post). So I don't have much holiday content for you this year (but that delightful salted caramel apple pie which is basically the gift that keeps on giving no matter the season). So, I'm going against the gift guide grain of December Internet content and today, I'll be taking us back to warmer times. July to be exact.
In July, I was invited to join other North Carolina bloggers (there was a group of us from Charlotte and a group from Raleigh) on a three day Western North Carolina farm tour. Here's our Charlotte crew.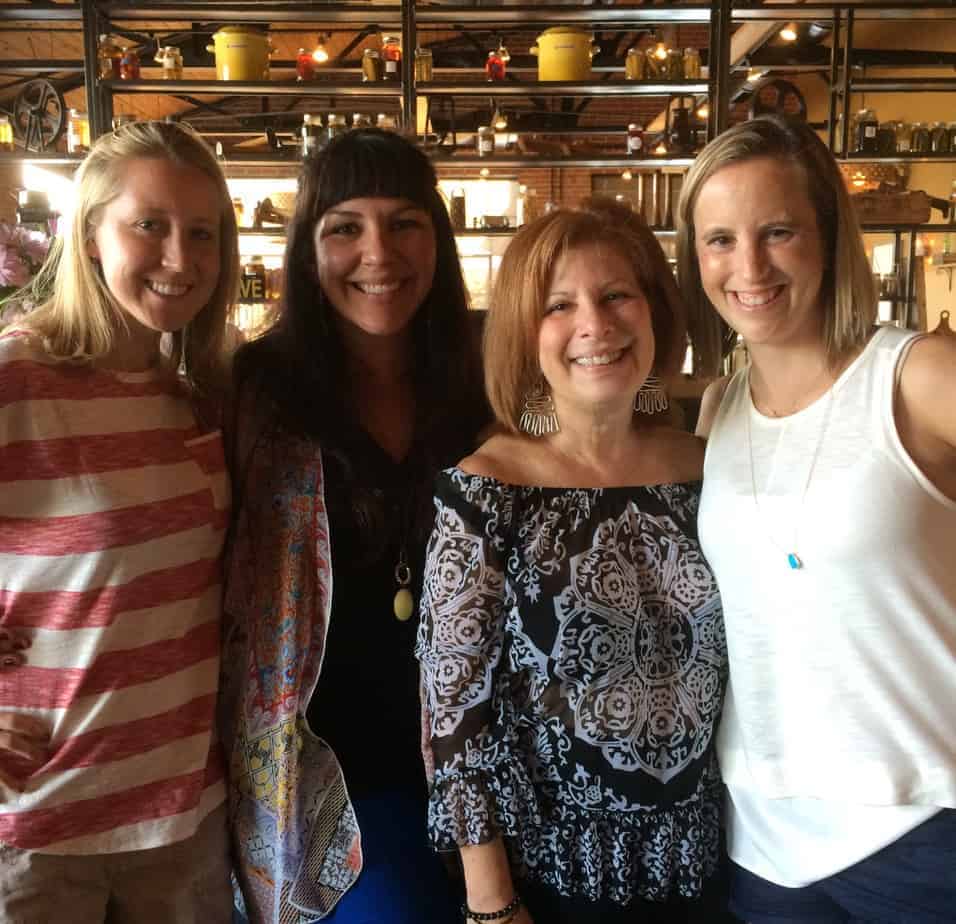 We spent the three days of our Western North Carolina farm tour visiting three different farms, meeting the farmers, meeting local brands, businesses and companies working with North Carolina farmers, and eating really delicious food (I mean, what is a trip with food bloggers without delicious food). We learned how cheese was made from water buffalo milk, we visited an organic farm field after the squash harvest, and attempted (the big key word here) to pick tomatoes and plant cabbage (it's hard work y'all!). This Western North Carolina farm tour was three jam packed fun filled days, and one of the coolest things I've done all year; not because of everything I learned about North Carolina farmers and their work, and the process of getting locally grown produce into our stores and restaurants, but also because of the three days I got to spend with some fabulous fellow foodies; a really fun, like minded, tribe of women that I feel lucky I already knew or now get to call friends. (Super refreshing to share meals with women who love food and taking photos of food as much as I do, ha!)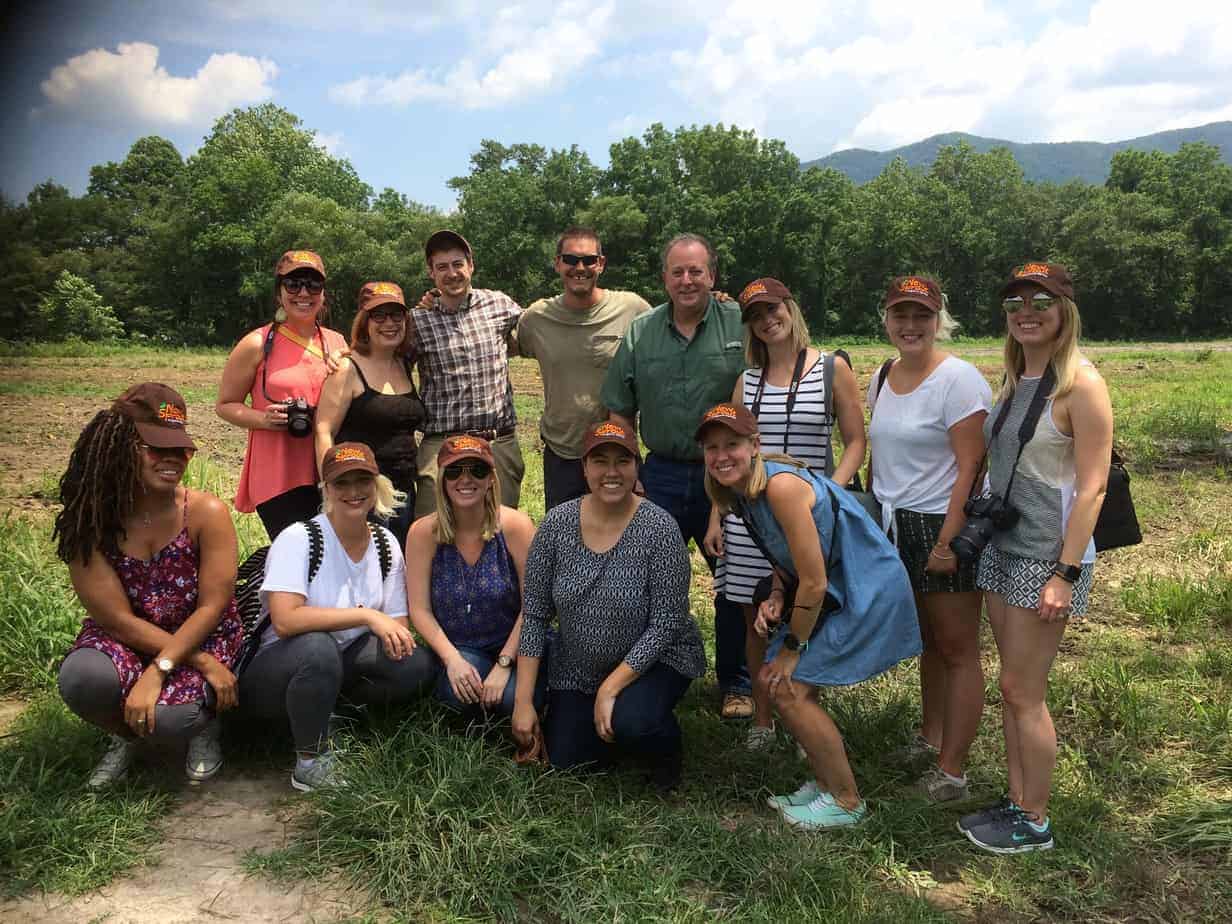 Our Western North Carolina farm also gave me a greater appreciation of the term "farm to table." We spent three days in Western North Carolina talking with farmers, meeting their animals, visiting their fields, trying their work (it's hard!), and then also learning the process of how their products get to consumers through farmers markets, grocery stores, and restaurants. There's a lot more behind the scenes than I ever really thought about before!
I've been wanting to share this trip with y'all for a while. Sure it would have made more sense for me to talk about tomato farming, let's say, in tomato season. But instead of throwing a bunch of excuses your way about the six month delay, let's leave these freezing temperatures (high of 41 degrees today? come on) and take ourselves back to that hot, humid, sticky North Carolina summer feeling, shall we?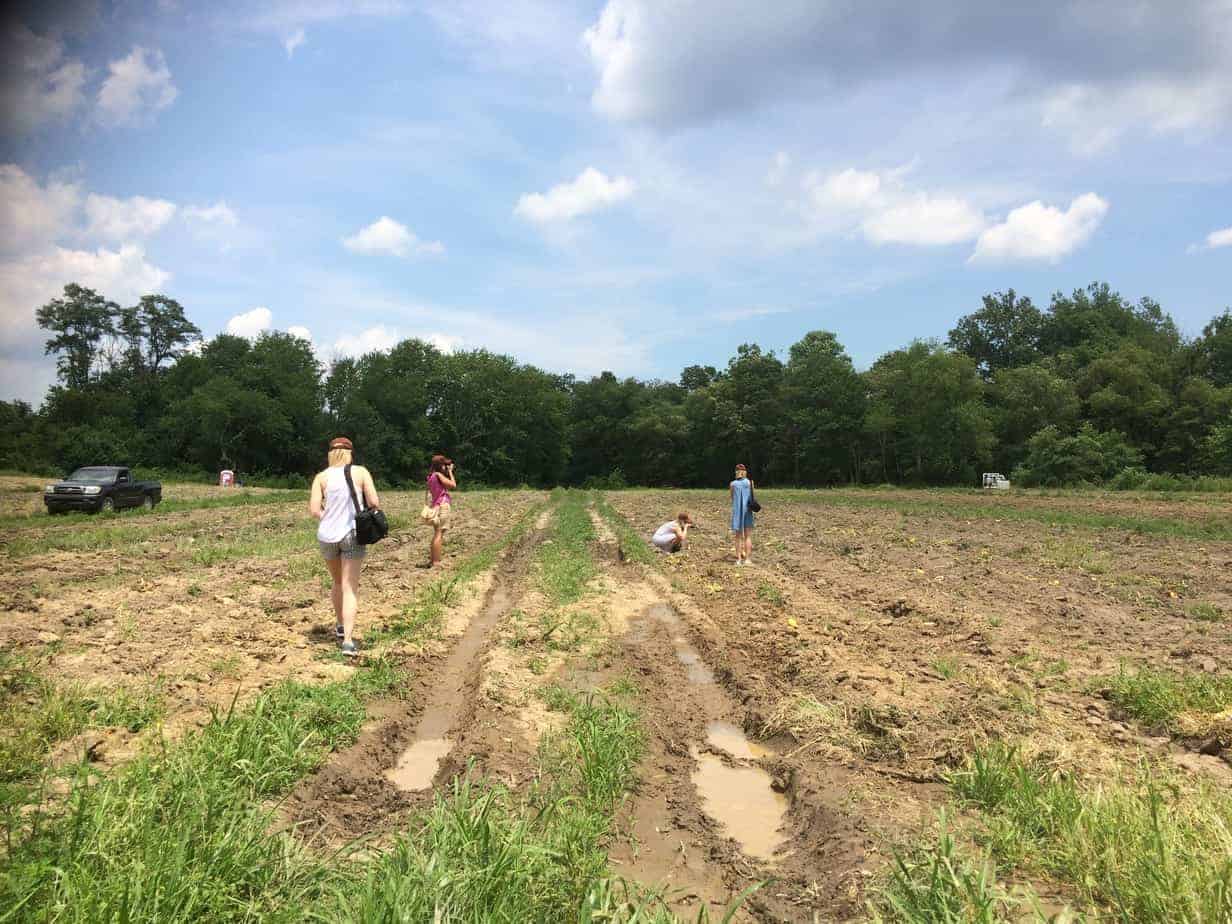 Beyond learning so, so much about our state's farmers, eating, and hanging out with some fab folks, the Western North Carolina farm tour gave me ample opportunity to dust off my DSLR (fancy camera, hooray!) and use it in the "wild" (rather than on the floor of my kitchen in the mid afternoon when the light comes through our sliding glass door just the right amount). So I'm going to take you along on our Western North Carolina farm tour, where we visited, what we ate, and where we stayed, in a photo essay of sorts. Pictures are worth a thousand words after all.
Where We Visited: Western North Carolina Farm Tour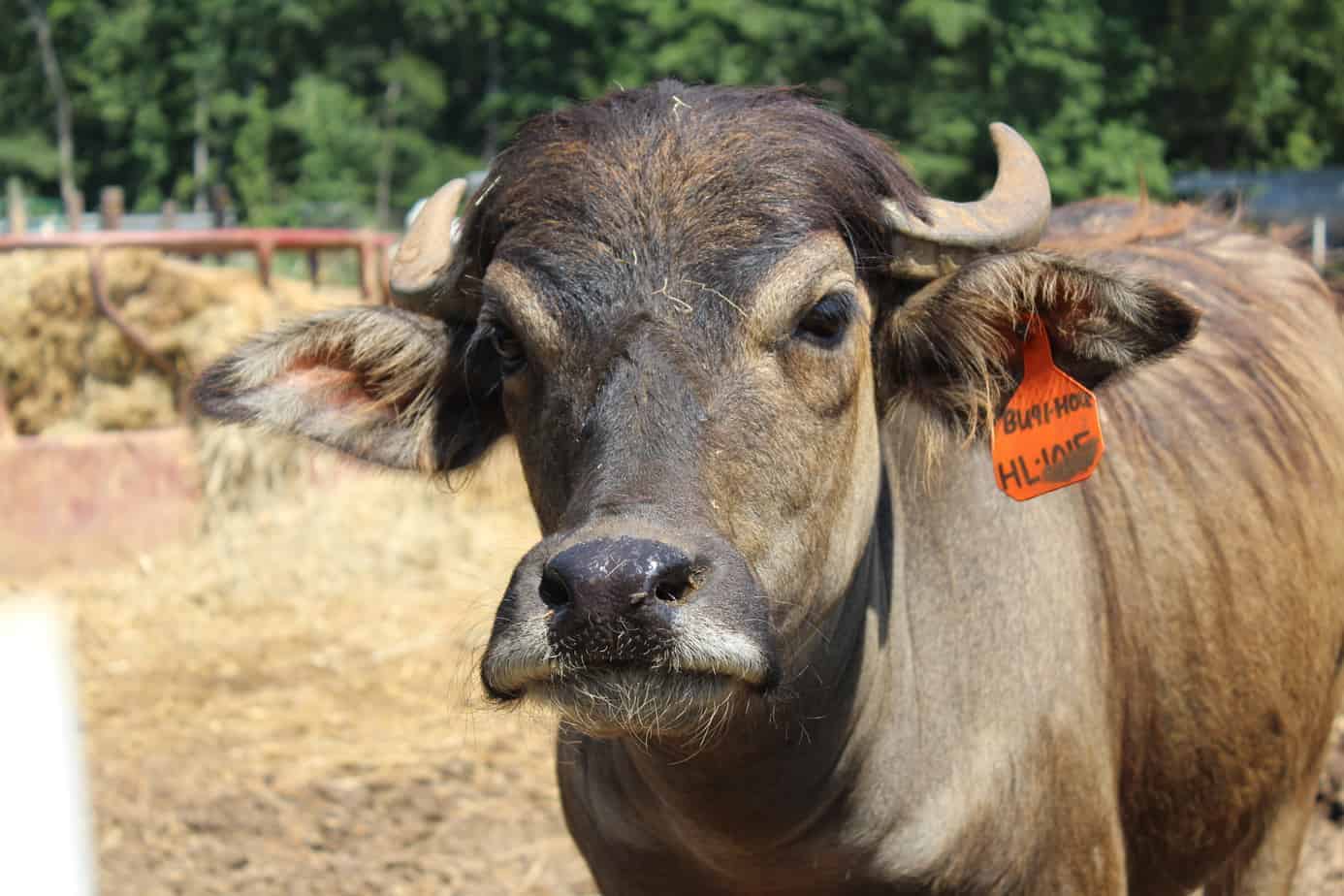 Our first stop on the Western North Carolina farm tour was Fading D Farm, a family owned water buffalo dairy, in Salisbury (in fact, Fading D is only one of six water buffalo creameries in the United States). We toured the farm, met the 35 water buffalo that live on the farm (ps: I love their names…the males are named after meats and the females are named after cheeses) and learned about the milking and cheesemaking process. (and maybe my favorite part, got to sample their cheeses!) If your in Charlotte, you can buy Fading D Farm's cheeses on Saturdays at the Matthews and Davidson farmers markets.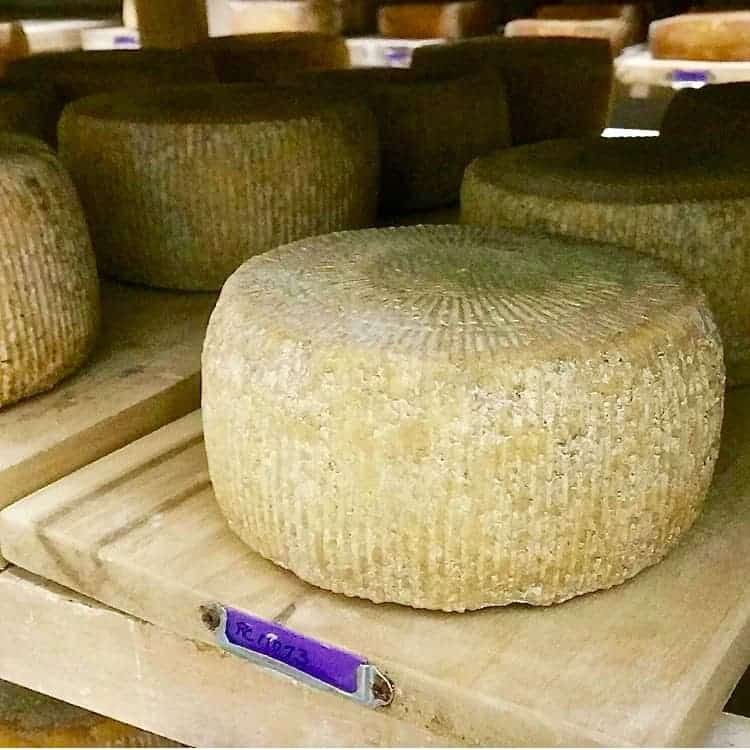 New Sprout Organic Farms was our second farm stop on our Western North Carolina farm tour. Founded by husband and wife team Alan and Jill in 2011, New Sprout Organic Farms focuses on bringing consumers high quality, organic produce.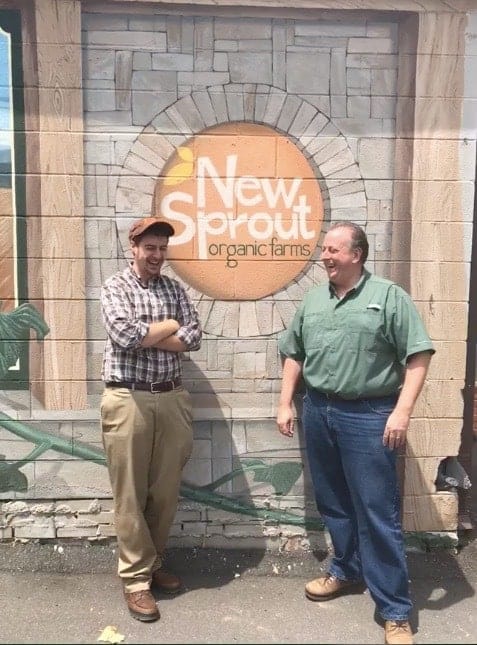 By working with a network of farmers and growers throughout the Southeast, New Sprout Organic Farms is not only committed to organic produce, but also providing consumers local and regional produce.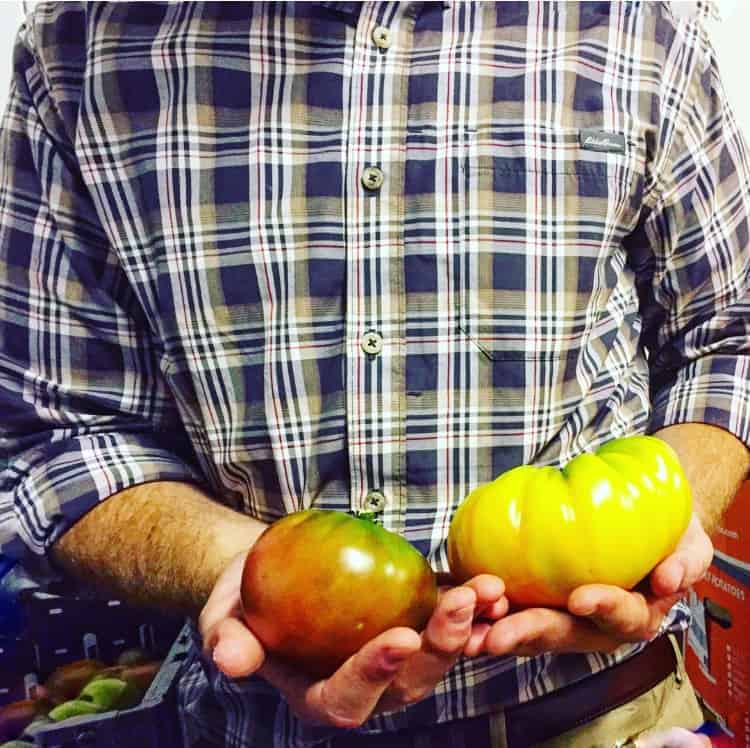 By focusing on farming close to where produce is then delivered and sold improves food accessibility, saves energy, reduces pollution, supports local farmers and provides a fresher product to consumers. We got a chance to tour one of New Sprout Organic Farm's fields and meet local farmer Steven, who had just finished the squash harvest.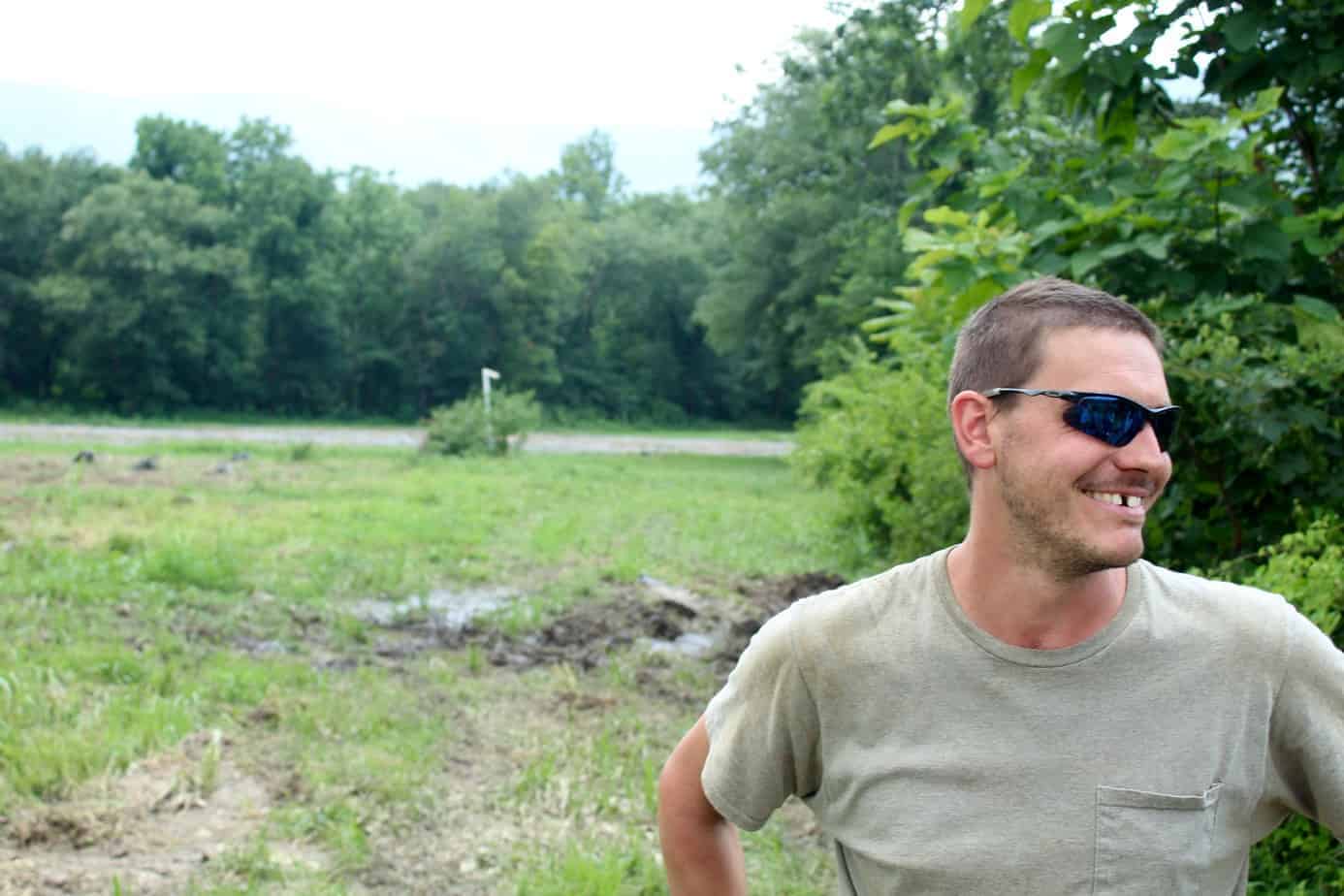 After a few farm visits, we spent a few hours at the Ingles (a grocery store chain that was founded in Asheville in 1963…I wish we had one in Charlotte!) in Black Mountain taking in Taste of Local, a monthly event held at Ingles' stores that features local farmers and food producers that sell their produce and products at Ingles. We got to take our time wandering the aisles, talking with the local business owners and taste testing all sorts of local produce and food products. (cookies, hot sauce, ice cream sandwiches, Bloody Mary mix, pretzels, beer and more!)
On our Western North Carolina farm tour we also had a chance to tour the Ingles Distribution Center on our last day. The center in Black Mountain distributes all merchandise to all Ingles stores; it is within 250 miles of any Ingles store, emphasizing their standards for freshness and quality. We weren't allowed to take any photos, but the distribution center is huge (over 1 million square feet) and we got to see all of the different areas: grocery, perishable, frozen items, and more. The Ingles tour made me really think about how a product actually gets to the grocery store, which isn't something I've ever thought of before!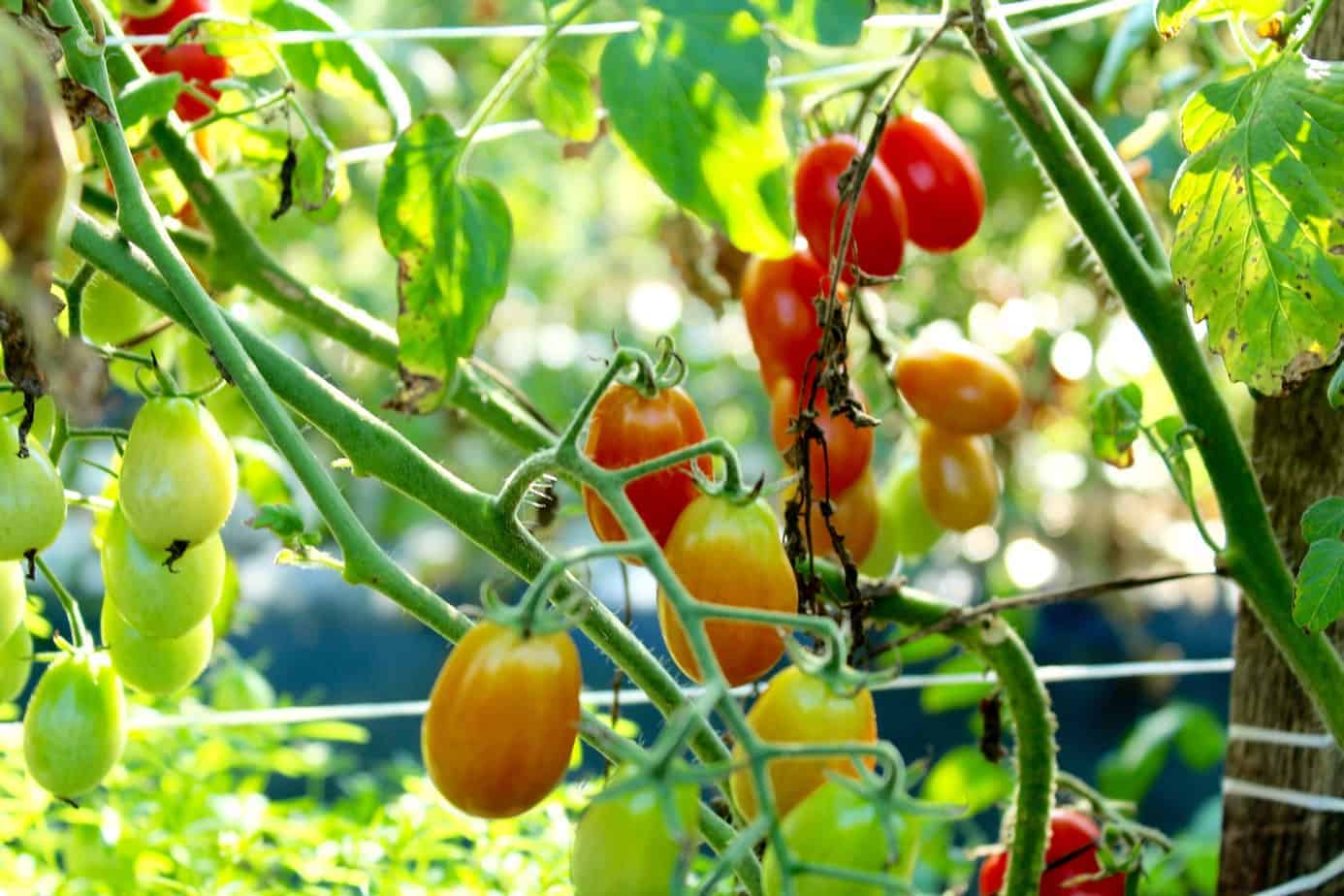 Our last farm visit was to Harvest Farm, a conventional family farm in Marion, NC. Harvest FaWe toured the fields with owner, Cassandra Benfield, who comes from a long line of North Carolina Christmas tree farmers, and branched out from Christmas tree farming into produce. She grows a variety of veggies, including cucumbers, peppers, snap peas, heirloom tomatoes, cabbage, and also owns a pick your own pumpkin patch in Valle Crucis.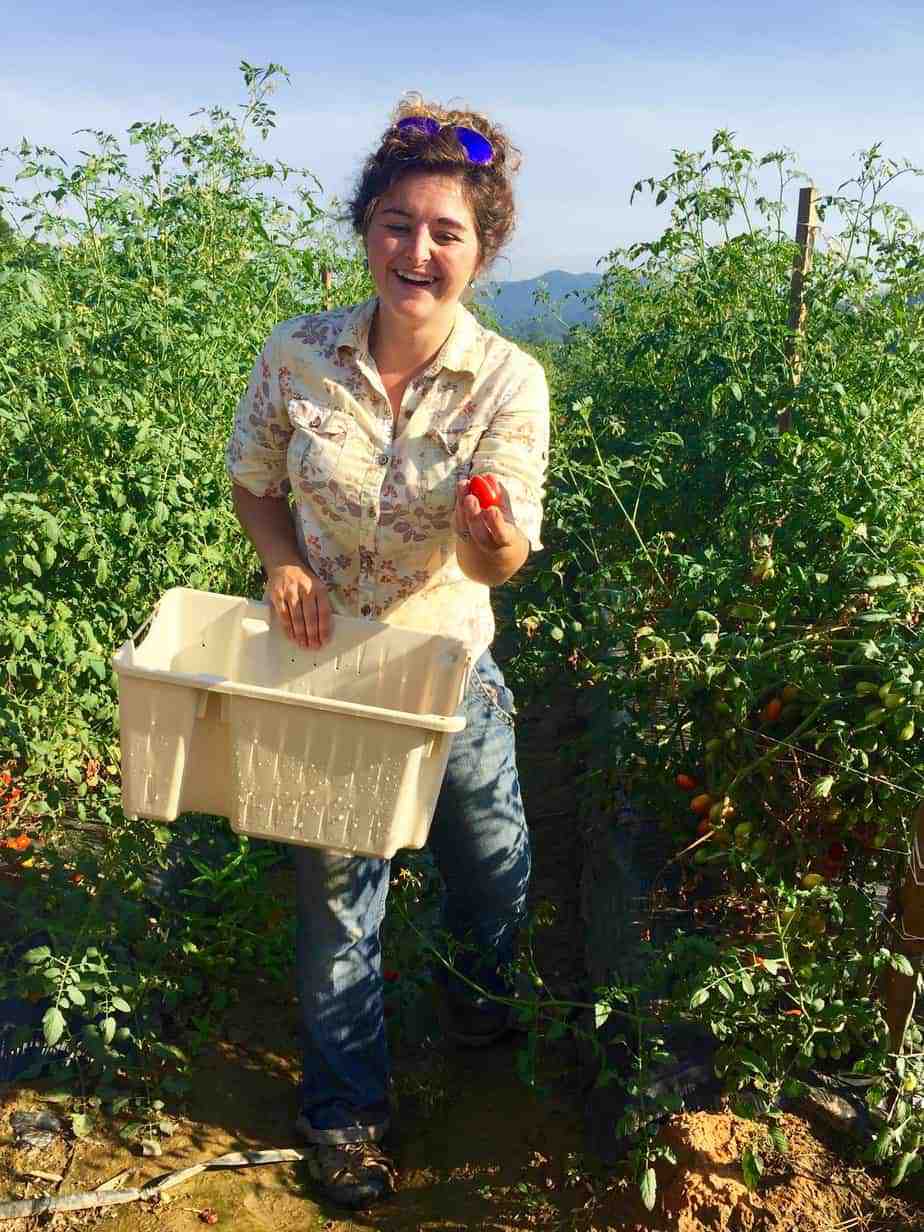 Cassandra let us try our hand at picking tomatoes (which was hard work for me after 15 minutes in the sun so I can't imagine having to do it all day!) and planting cabbage (which was really fun to ride on the planter but I think we made a mess of Cassandra's fields more than we helped her, so I don't see a future in planting cabbage).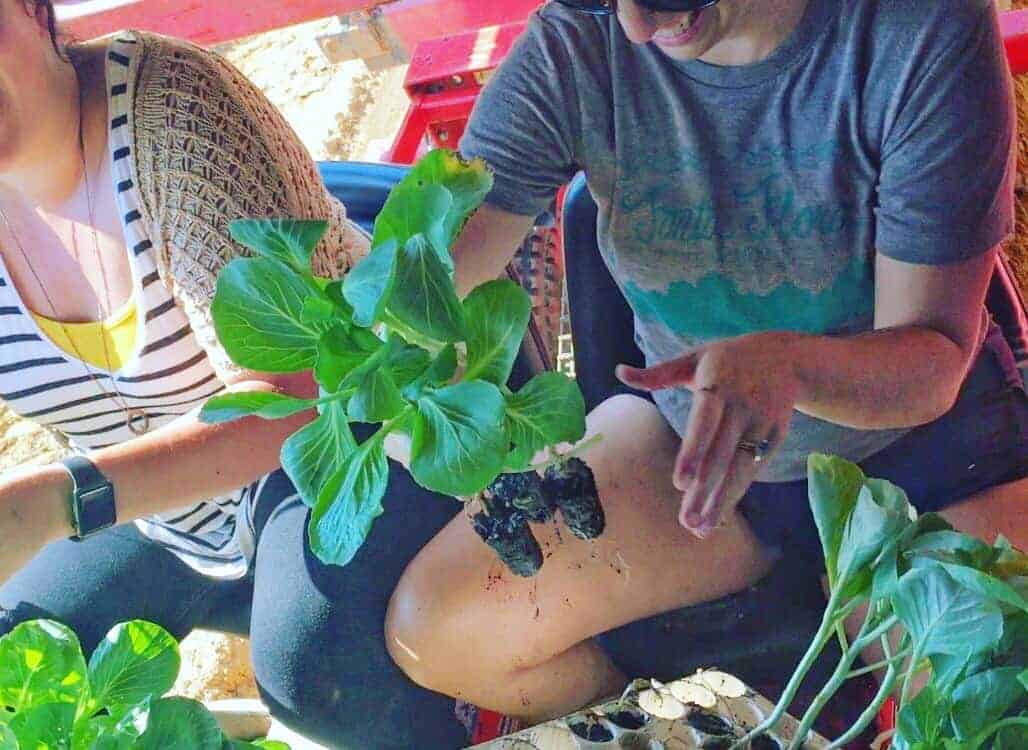 What We Ate: Western North Carolina Farm Tour
Sarah, Jess and I left Charlotte late Wednesday morning to meet of the Western North Carolina farm tour group in Greensboro. We stopped for lunch at one of my favorite road trip spots, Lexington Barbecue. The line was out the door (per usual) but it moved efficiently, and our waitress was amused by our "out of towner" antics: an unsweet tea order and copious amounts of 'cue photos before digging into our pulled pork.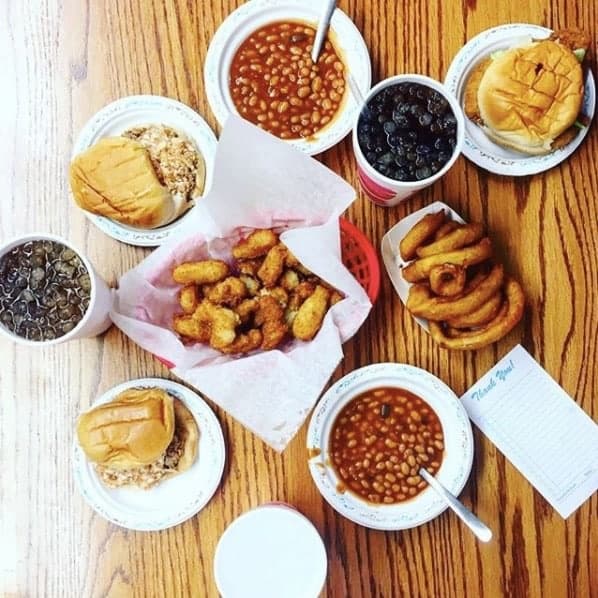 Our first night on our Western North Carolina farm tour, we ate dinner at Highland Avenue in Hickory. Highland Avenue has a focus on farm to fork food, but they even take it a step further, as Chef Sam Stachon (formerly of The King's Kitchen in Charlotte) described, by being "friends to fork." This means that the restaurant is working with farmers that they have developed close relationships with so they are friends with their farmers, which helps them know they are getting the freshest, best ingredients possible.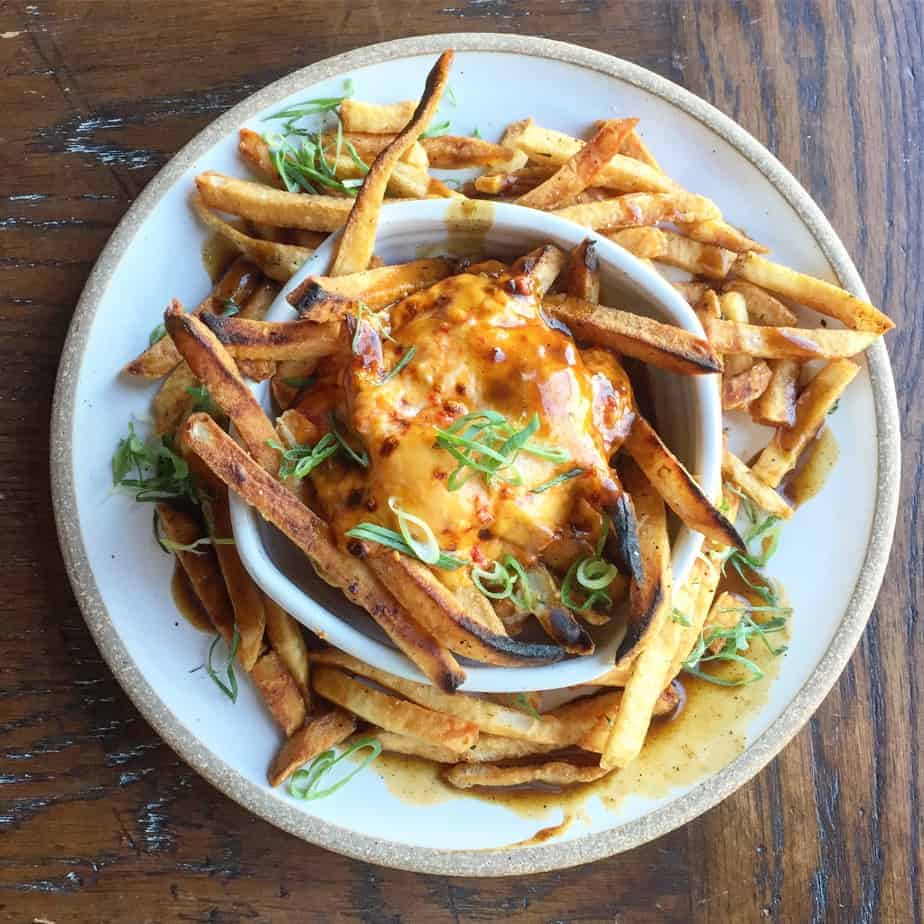 I loved this quote from Chef Sam, "Sometimes I get five pounds of [something I don't really know what to do with] because that will get cash into my friend's pockets." Because of Highland Avenue's friends to fork philosophy, their menu rotates seasonally so they can continue to use the fresh ingredients and products. We ate so many good things here: the H.AVE fries with pulled pork, gravy, pimento cheese and green onions, crispy oysters, a summer beet salad, pork shoulder with sorghum barbecue sauce, smoked chicken, sauteed kale, roasted beets and grits.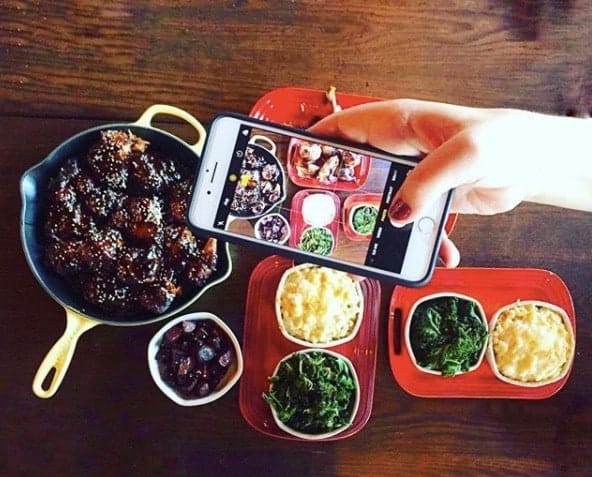 We finished dinner with a honey peach galette dessert with smoked lavender ice cream that I still have dreams about.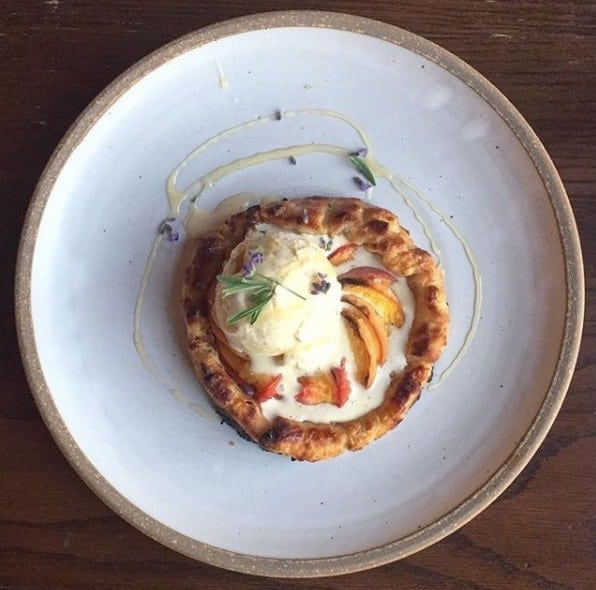 We also did some drinking on our Western North Carolina farm tour and sampled and got a brewery tour at Pisgah Brewing.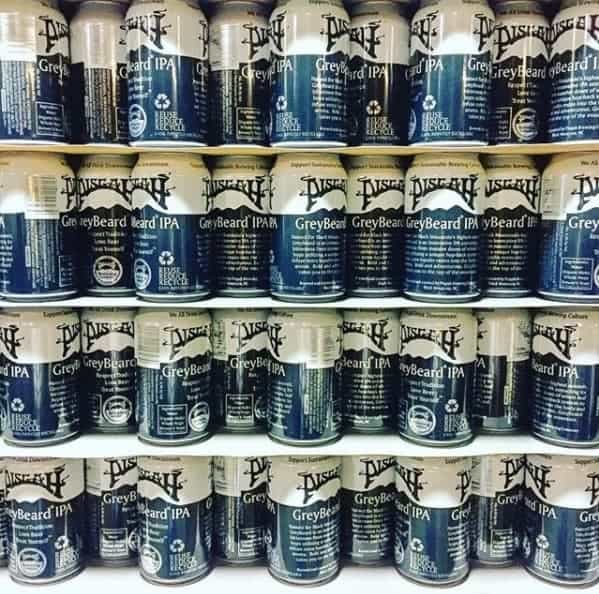 Pisgah's head brewer started as a homebrewer and founded the brewery in 2005, which specializes in craft beer with one hundred percent whole leaf hops, organic grains and malts.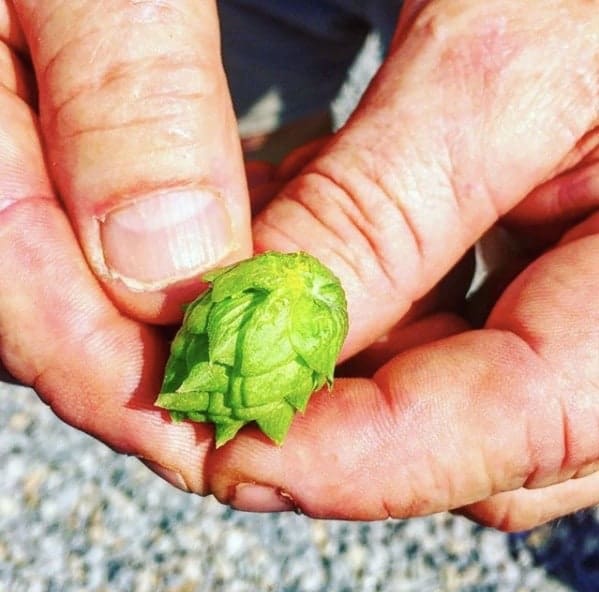 He picked the North Carolina mountains as the place to call home for his brewery because he loves the outdoors and hiking but also because of the pure mountain water; the North Fork Water Reserve is the brewery's water source.
Our last night on the tour, we enjoyed dinner at Engadine Inn and Cabins in Candler. The dinner was hosted by the Asheville Bed and Breakfast Association (ABBA also kindly hosted us at their Asheville area inns for our tour), and several of the innkeepers chipped in to give us a delicious, potluck style dinner that we enjoyed in Engadine's dining room.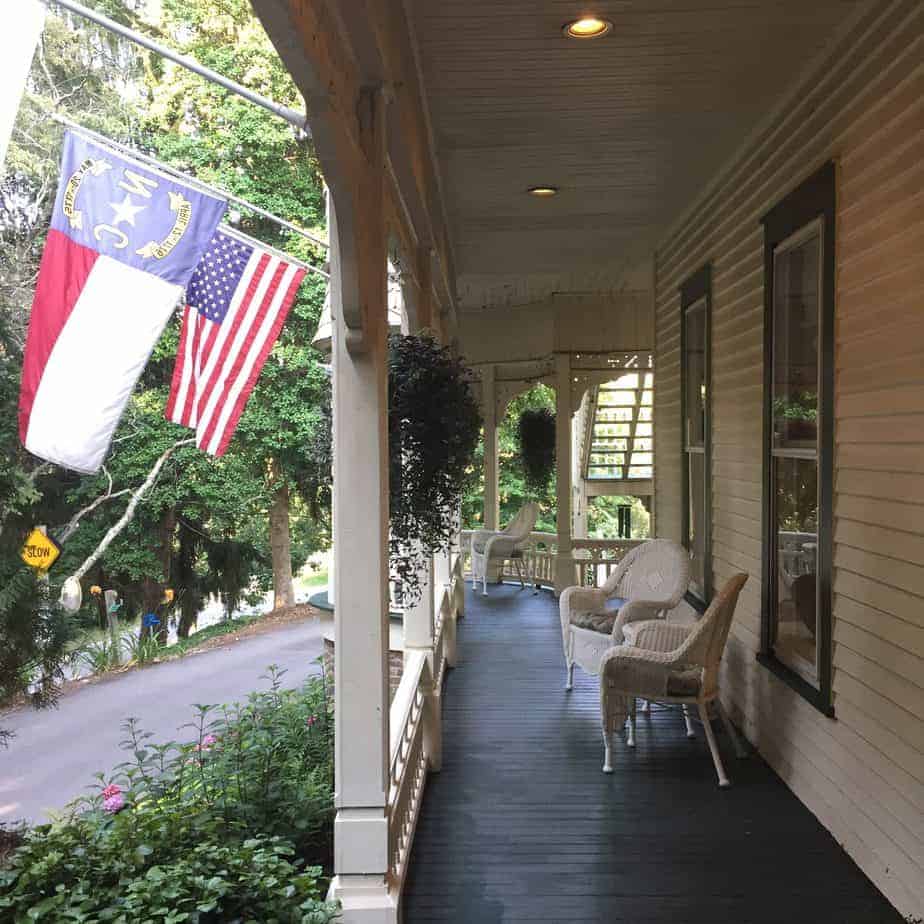 After dinner, we walked up to Honey Hill to enjoy breathtaking panoramic views of the mountains, local wine, and an impressive array of desserts (also made by the talented innkeepers) served tailgate style.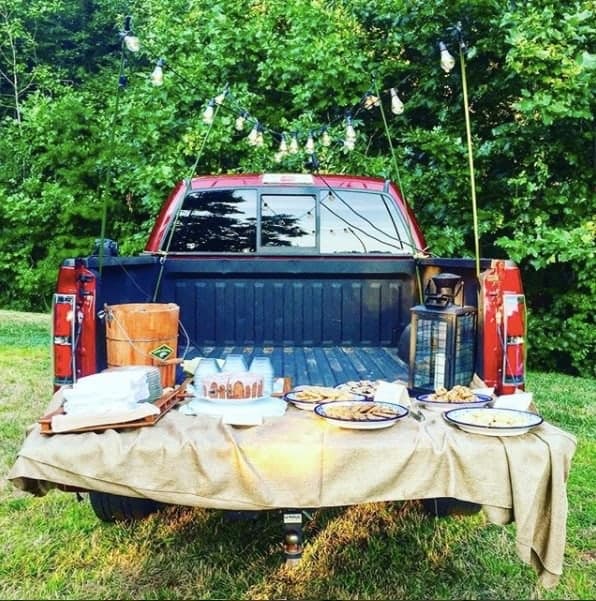 We watched the sun sink behind the mountains and enjoyed cookies, cake, and homemade peach ice cream around the fire pit. The views at Engadine were so stunning I dragged AJ (and Bodie! They have six cabins on the property, several of which are pet friendly) back to Engadine this fall for a weekend getaway (that's a whole different post coming very soon).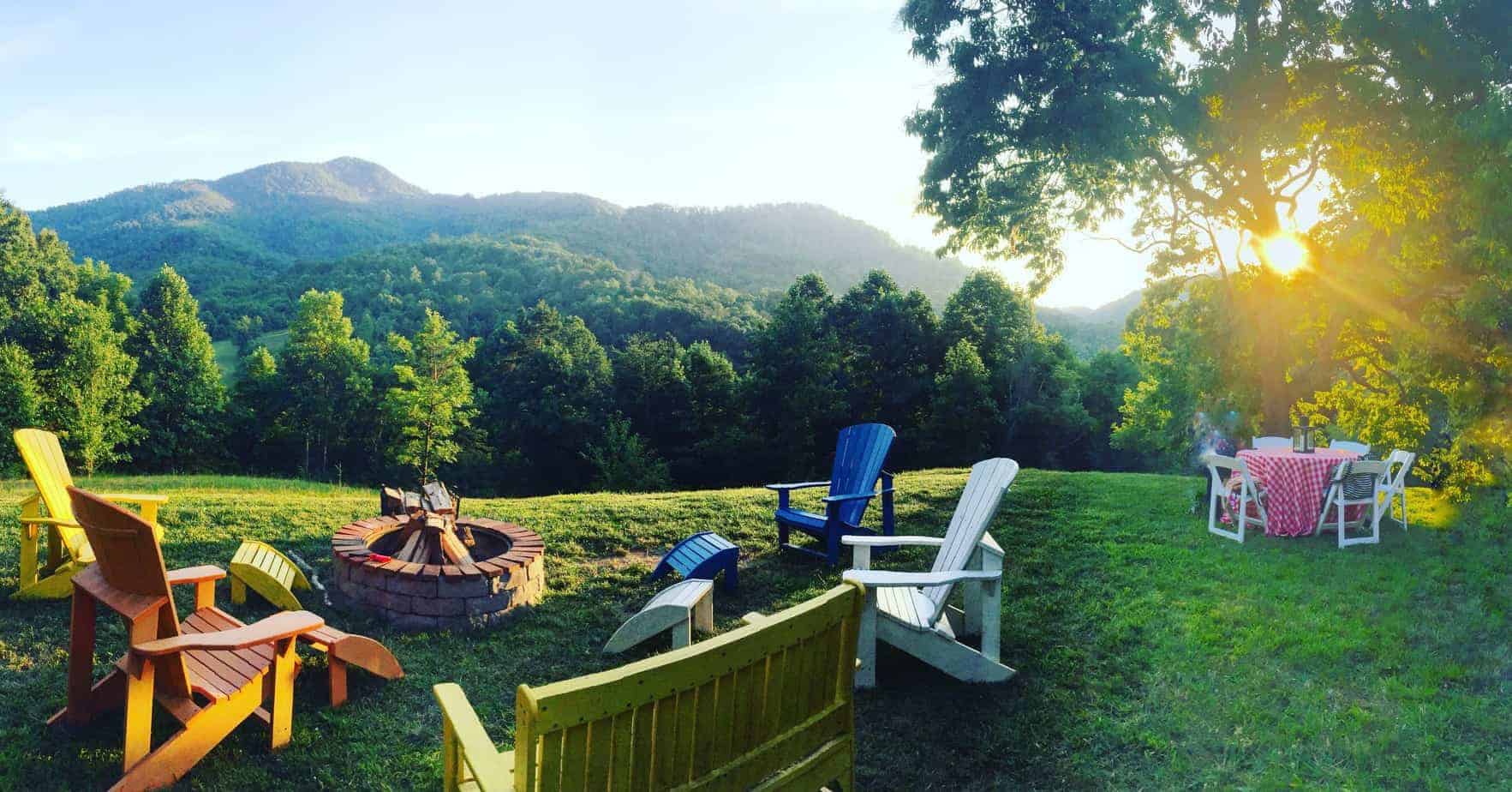 Where We Stayed: Western North Carolina Farm Tour
The Asheville Bed and Breakfast Association graciously arranged our accommodations for our Western North Carolina farm tour; each blogger was hosted by a different Asheville area bed and breakfast.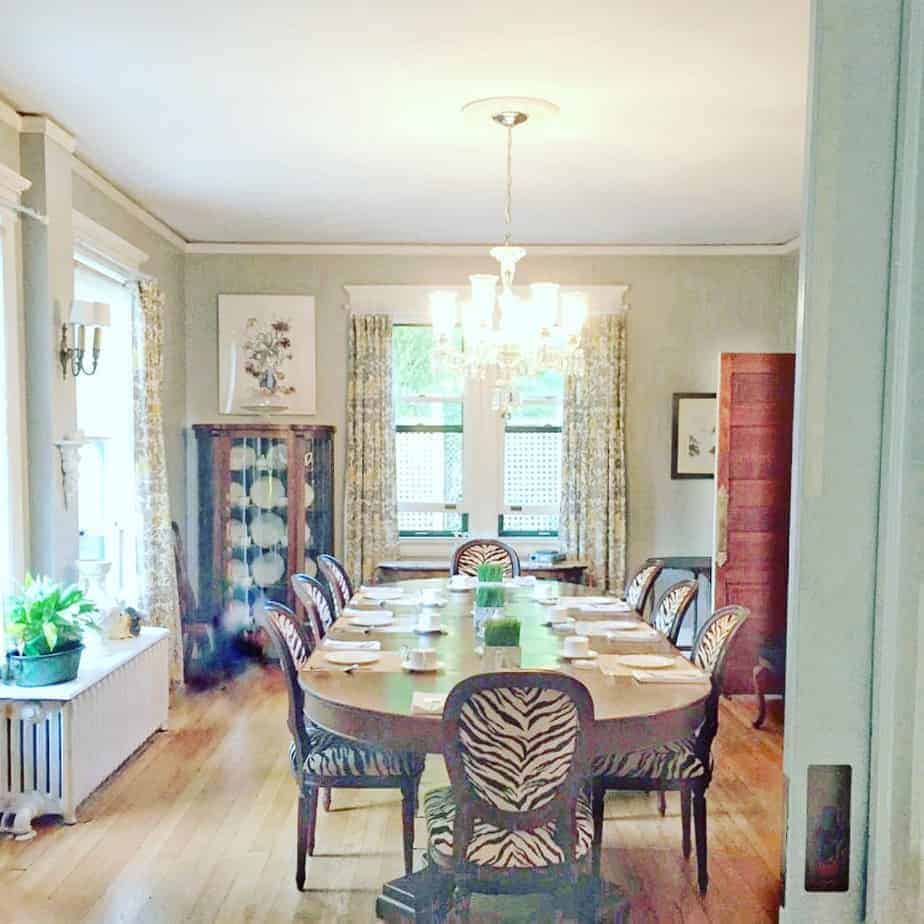 My hostesses were Lisa and Madelyn, the mother daughter team behind The Lion and the Rose Bed and Breakfast, a stunning, historical home in the Montford Historic District.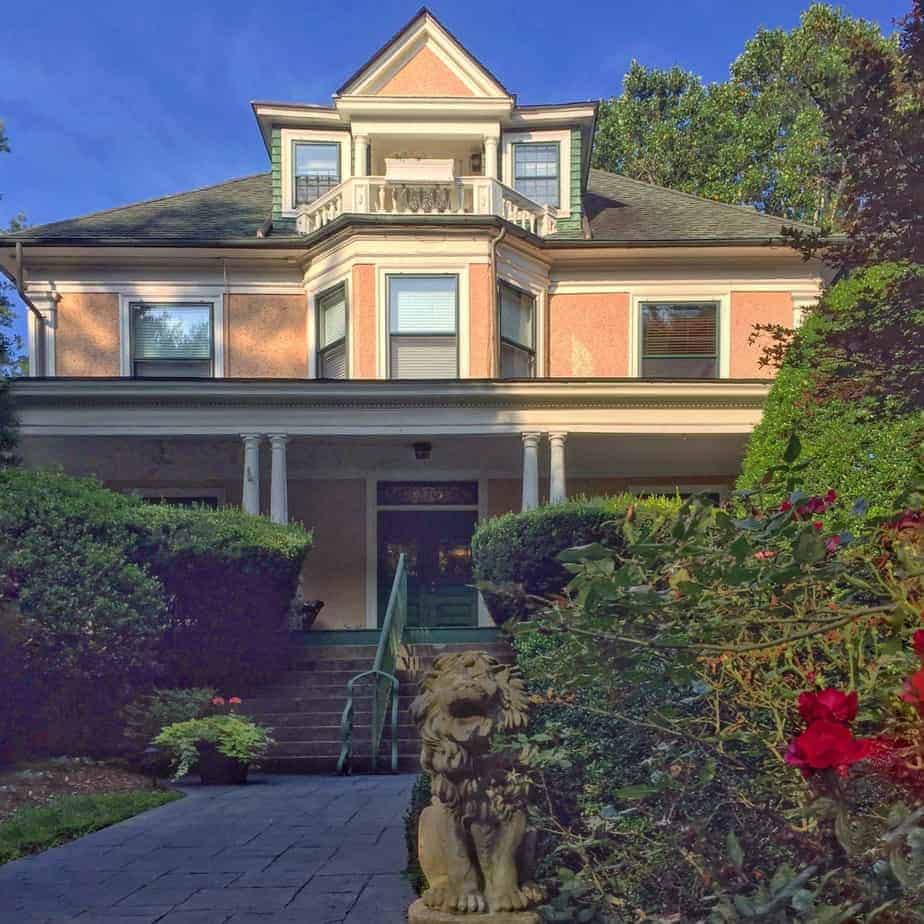 The home, built in 1898, exudes sophistication, elegance and charm, and is affectionately referred to as the "pink lady." I truly enjoyed my (first!) bed and breakfast stay at The Lion and the Rose, and was in awe of every little detail from the beautiful landscaping, to the homemade cookies, gourmet two course breakfast, comfortable guest room, and the logo beer growler provided to guests to be able to take their favorite Asheville beers to go.