Sara from Oats and Rows takes us on a foodie tour of the Queen City today with her picks for the best burgers, sandwiches, salads, nachos and pancakes in today's Charlotte's Best Bites.
Sara and I are Internet friends and met by commenting on each other's blogs earlier this year (we have yet to meet IRL but I hope it's soon!). I was so excited when she volunteered to write a post for my collaborative dining guide, Charlotte's Best Bites, because she loves Charlotte and food just like I do! I have to say all of her picks are spot on (and I'll even cut her some slack for making Laurel Market share the title for top sandwich in the QC) so you're probably going to want to eat before you read this or you may find yourself running to Sabor for an order of nachos. Don't say I didn't warn you.
Hi everyone!  I'm Sara, a corporate wellness manager, group fitness instructor, and blogger in the Queen City.  I am so excited to be over here on Chrissie's blog sharing my favorite eats in Charlotte.  I am a huge foodie and by exploring the food scene is really how I got to know Charlotte.  When I moved here 4 years ago, I spent a lot of time researching restaurants and different neighborhoods to familiarize myself with my new surroundings and meet new people – like Chrissie.  Now, let's chat less about me and more about the fun stuff: FOOD!
Burgers with Mouth-Watering Flavor Combinations: Pinky's Westside Grill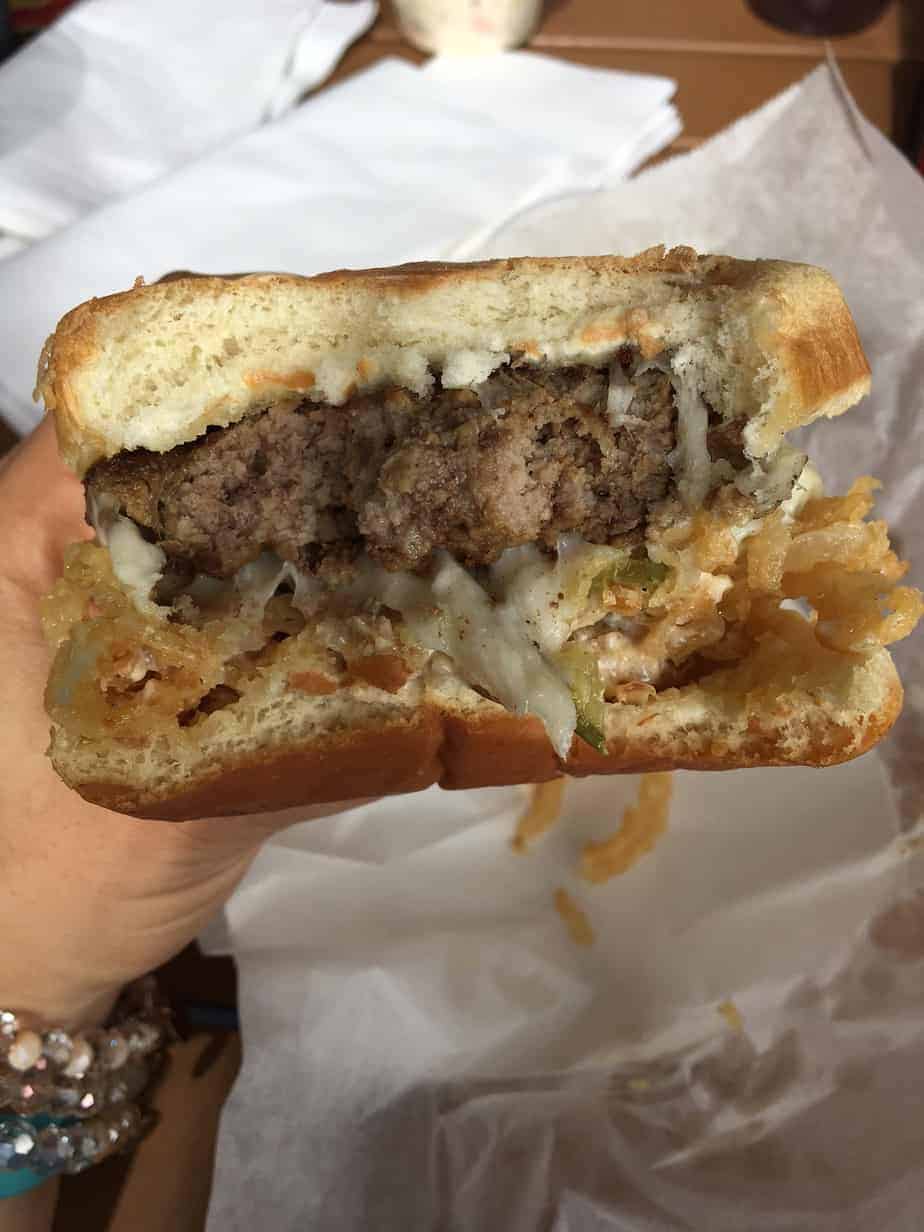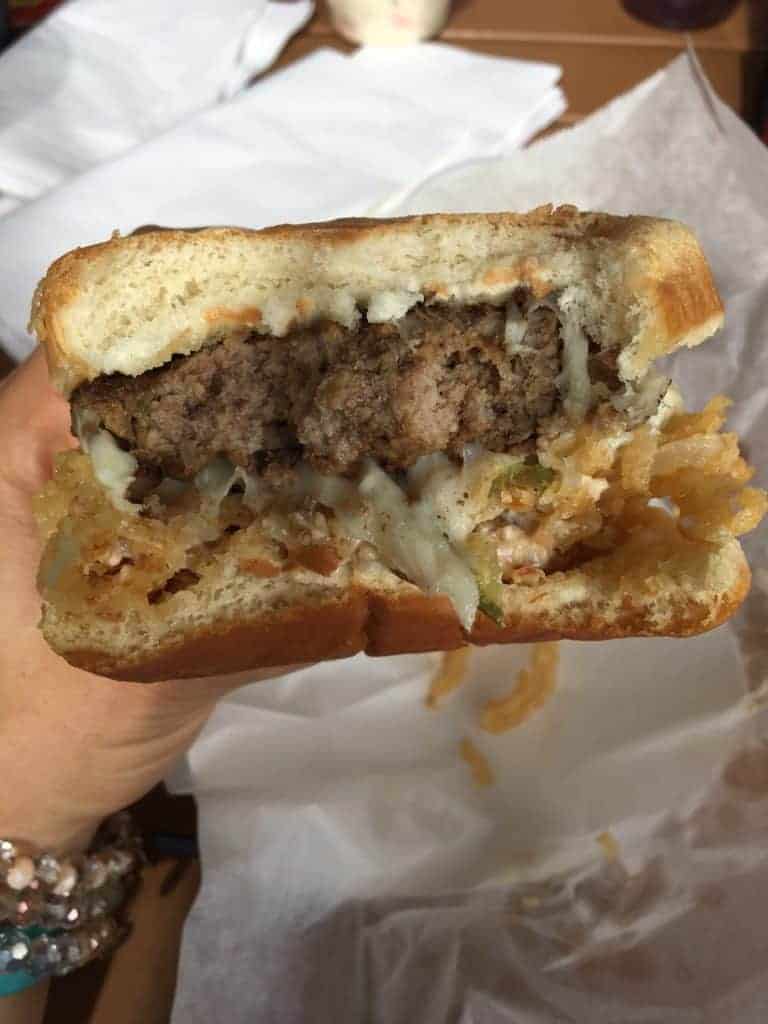 When it comes to Pinky's, there were two things I repeatedly heard people say.  1) "It was on Diners, Drive-Ins, and Dives!" and 2) GET A BURGER.  Even when someone mentions Pinky's, you can bet at least 3 other people near you will sigh "ohhhhmygoddd" in unison.  That much deep love for a burger?  FINE, twist my arm.  I'll try it.
My favorite is their famous White Trash Burger.  It's topped with cheese, fried onion straws, fried pickles, and spicy ranch.  This is my dream combination for a burger.  The simplicity of the four toppings is what makes it amazing.  If you want to go all out, order the WTB but have the crab hushpuppies to start.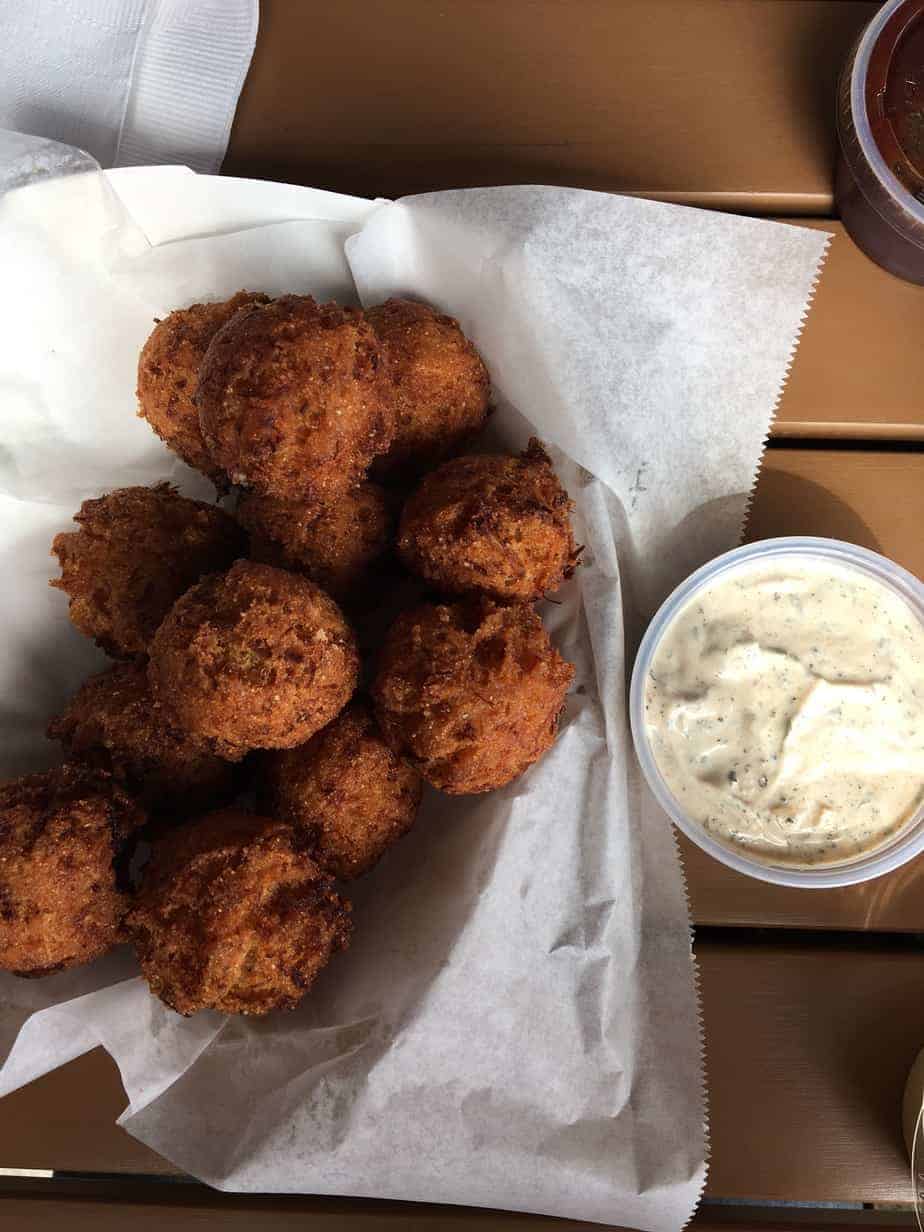 Pinky's is my go-to spot for bringing visiting family who want to try something that can only be found in Charlotte.  Warning- it is a belly-bomb!
Best Salad Ever: Arugula Harvest Salad from Living Kitchen
I've been to Living Kitchen hundreds of times but I haven't branched out because this salad always speak to me.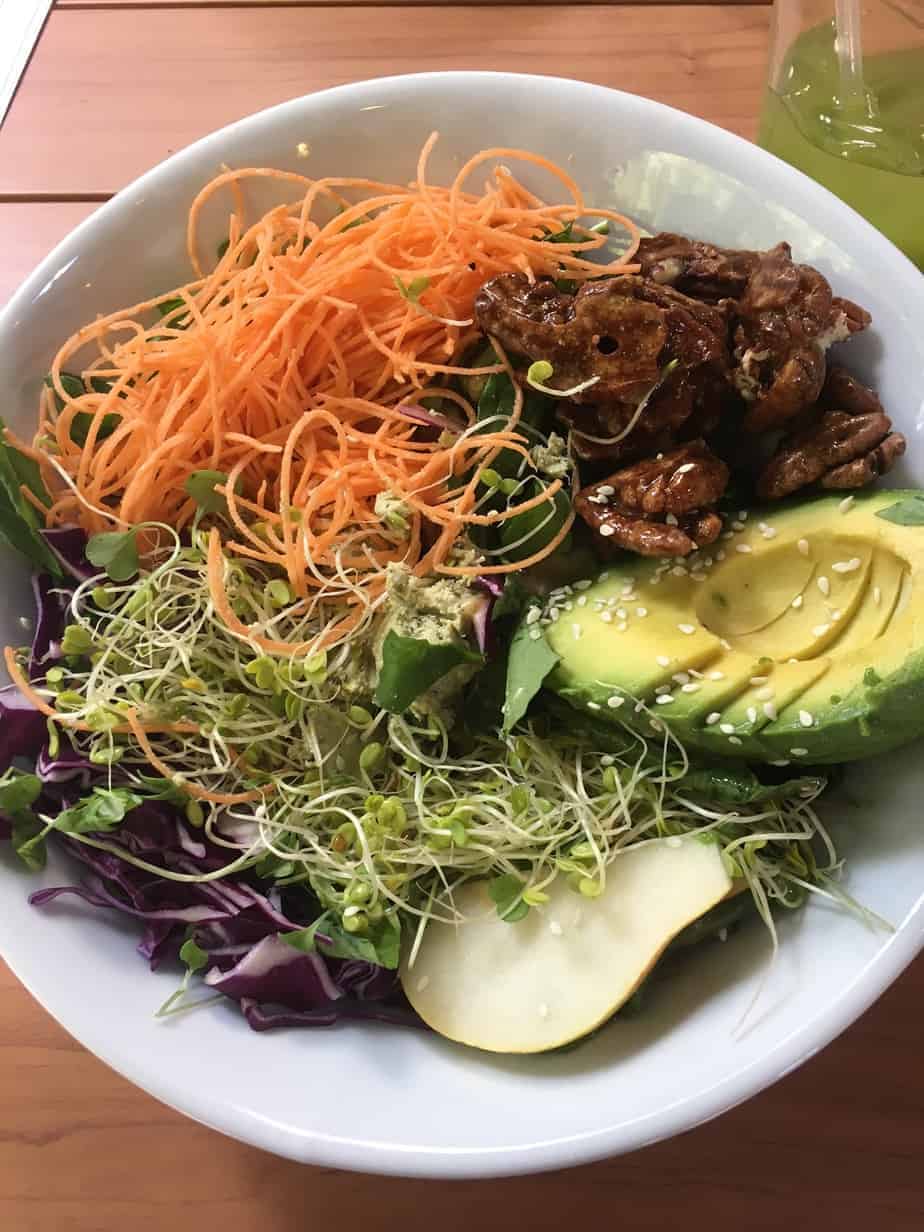 This salad is a great option for both lunch and dinner (it's HUGE) and is both hearty and refreshing all at the same time.  The sweetness of the candied pecans and pears is perfectly complemented by the avocado, sprouts, and carrots.  What ties it all together and really makes this salad divine is the maple-mustard dressing and the cashew "cheese".  The cashew "cheese" adds a creamy element and the dressing is tangy with a hint of sweetness.  I could honestly drink it.  
Nachos of my Dreams: Sabor Latin Street Grill
Now, if you've been in Charlotte for a while, I would imagine you've heard of these bad boys.  Word on their nachos has made its way around the city and back, and wow – they definitely live up to the hype.  I would know – I've eaten their nachos by myself more times than I'd care to admit.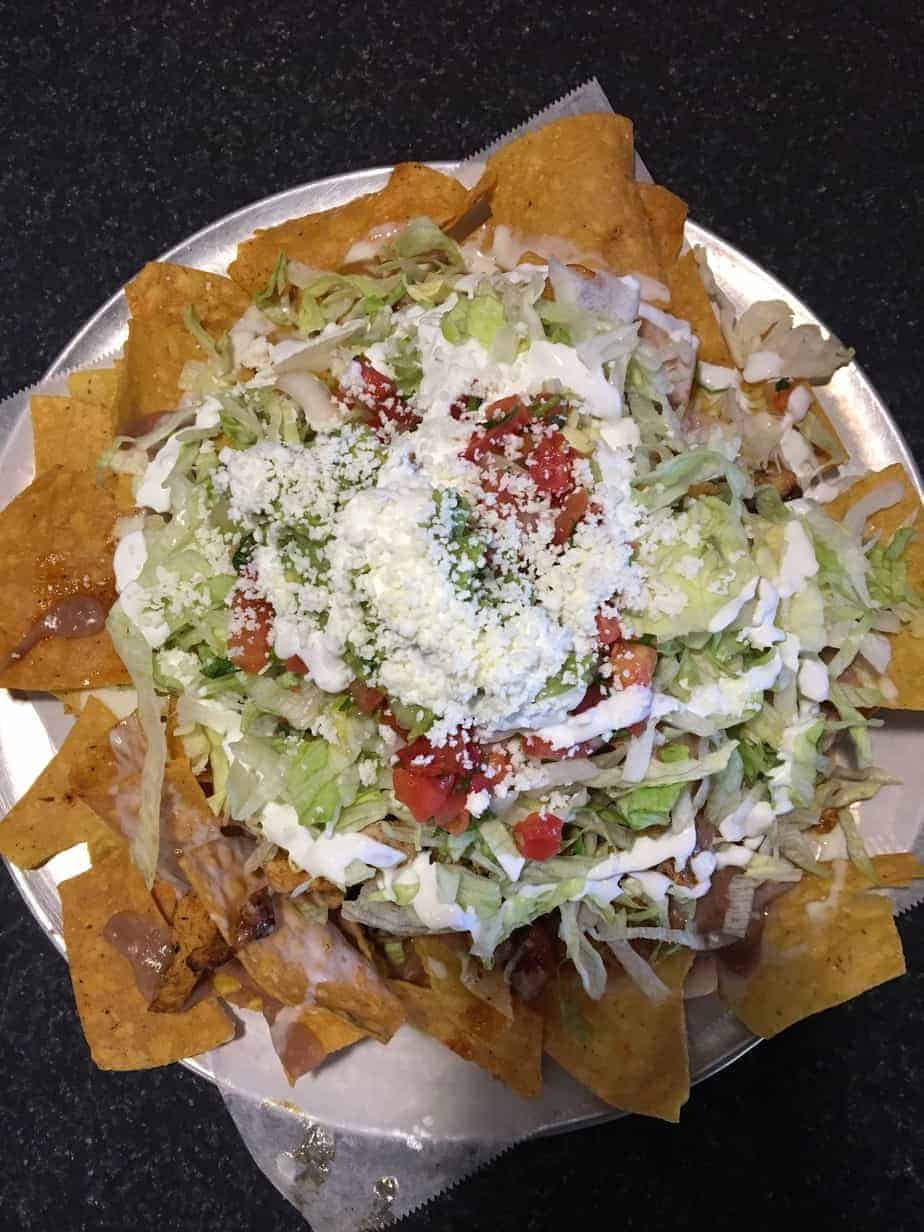 Whether you haven't been to Sabor or you are regular, here are a couple of my tips.
Pro Tip #1: Get the shredded chicken on top.  If you are anything like me, grilled chicken is my go-to 99% of the time.  However, in this case, the shredded chicken at Sabor is 10x more flavorful.
Pro Tip #2: Get a side of queso.  For some reason, Sabor puts the queso on the bottom of the nachos, causing the bottom layers of chips to get soggy and messy.  Having the side of queso will allow you to actually get some queso on top of your nachos with the rest of the toppings. 
Pro Tip #3: Go on a Friday for $4 margarita night.  No explanation needed.
Charlotte Sandwiches – A Tie for First Place: Kid Cashew and Laurel Market
If you are craving just a reeeeally good, filling sandwich, hit up either Kid Cashew or Laurel Market.
If you have time to sit and relax for lunch, try Kid Cashew's chicken sandwich.  It is on a hearty whole grain bread and is loaded with avocado and a creamy cilantro sauce.  This is one of those sandwiches that is so satisfying.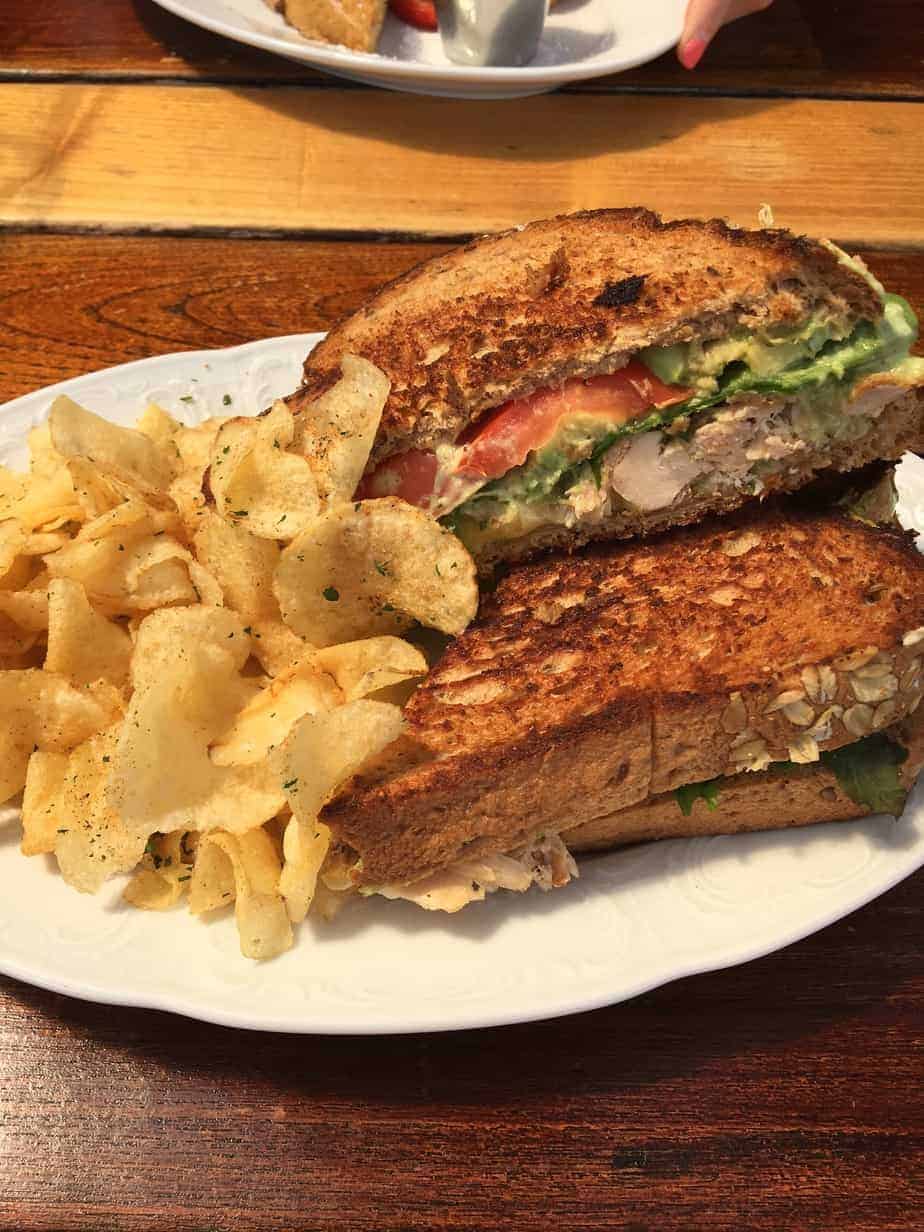 For a sandwich that is equally as satisfying but you need lunch on the move, head over to Laurel Market for this favorite.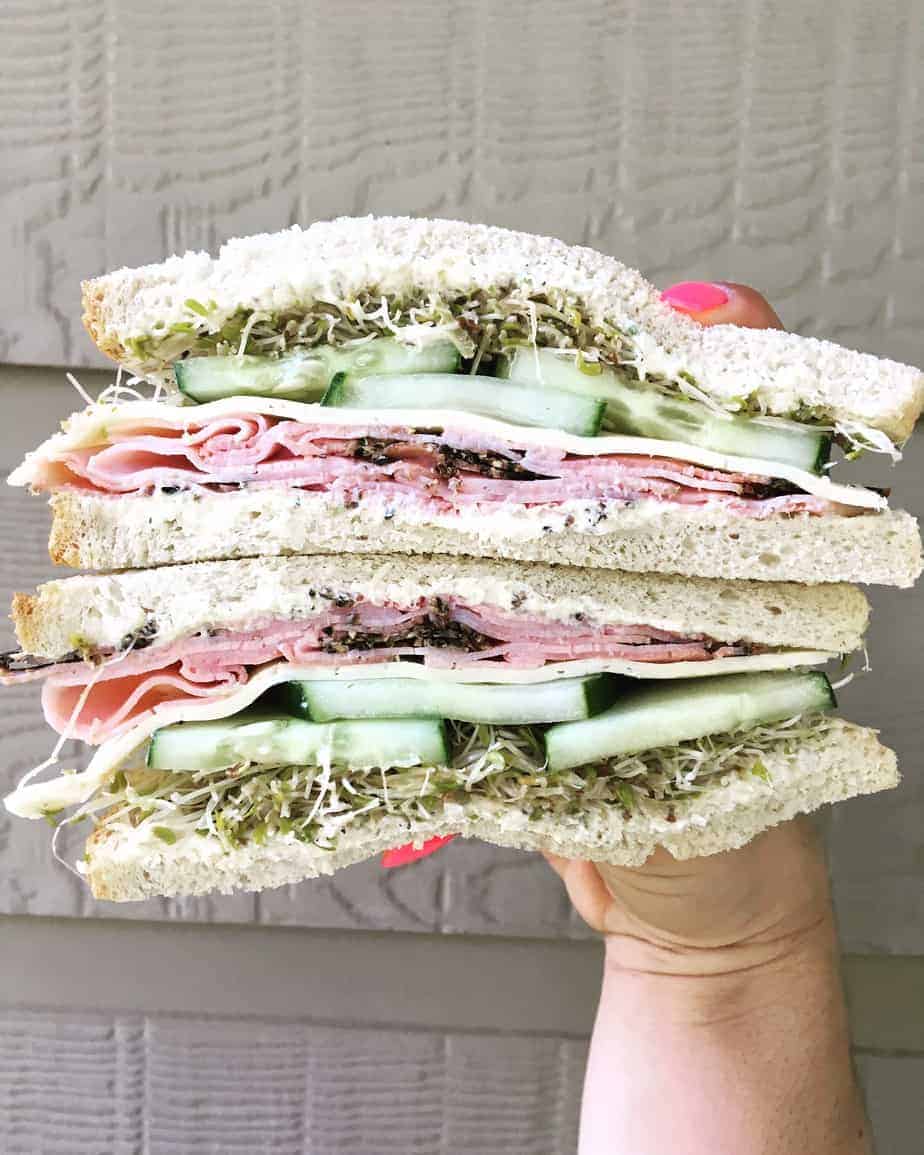 I cannot remember for the life of me what number it is, but it has smoked ham, sprouts, cucumbers, havarti, and artichoke spread.  These flavors taste amazing on sourdough, but I am sure it would taste great on rye or wheat.
A Delicious Take on Pancakes: Raspberry Walnut Pancakes from Toast
Toast is a place I always take my parents when they are visiting in town.  It's good, it's quick, and it's always satisfying.  A family favorite are the raspberry walnut pancakes.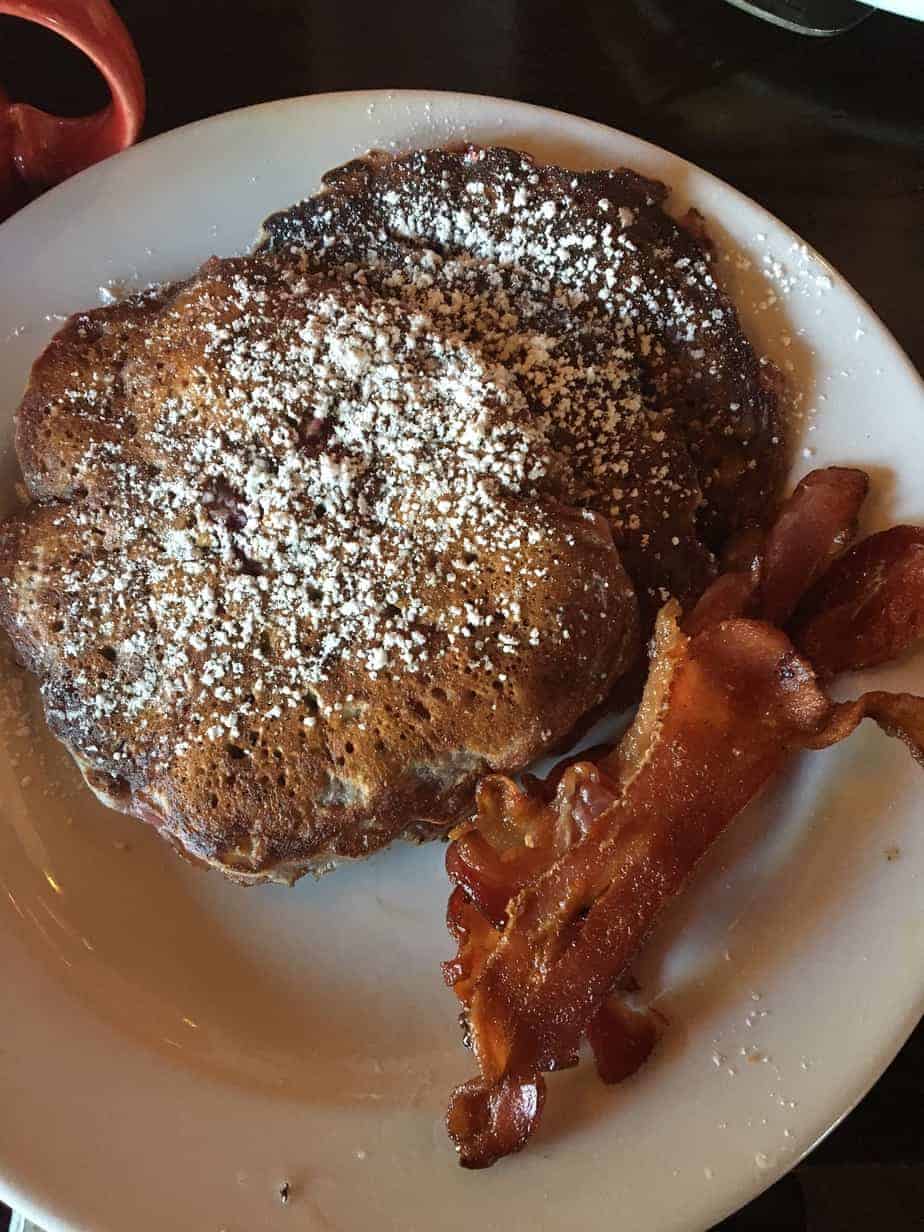 What makes these stand out to me is that it's not a basic batter with raspberries and walnuts peppered in.  The batter actual is made with mashed raspberries.  It makes a huge difference in taste!  Also, these paired with a side of bacon is completely necessary.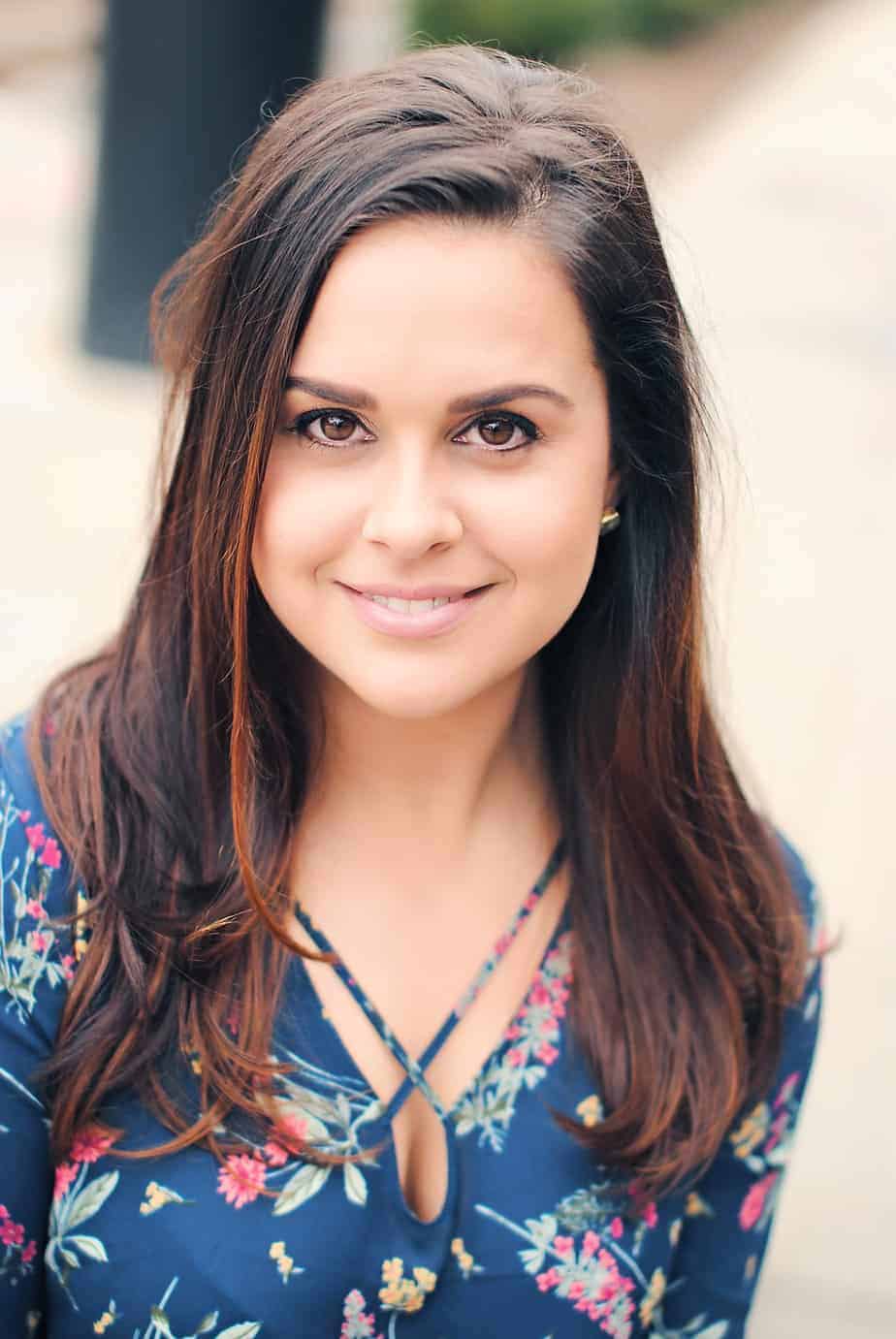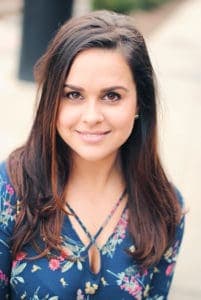 Sara is the Program Manager of a corporate wellness company and manages the onsite fitness and wellness programs for a local financial institution.  Sara is passionate about intuitive movement and eating, living a balanced life, and educating others that fitness is not "one size fits all."  Sara blogs at Oats & Rows about her thoughts and experiences of working in the fitness industry as well as workouts, wellness tips, and her life living in Charlotte.  Outside of her full-time job, Sara loves teaching group fitness classes, exploring the Charlotte restaurant scene, and hanging with her Frenchie.  You can follow along on Instagram and Facebook .