So we maybe accidentally, not on purpose, took a Charlotte Best Bites break, but we're back today with my foodie friend Katy who takes us on a gluten free, Queen City foodie tour that involves some of my favorite things: brunch, tacos, wine and ice cream!!! 
PS: I love featuring local bloggers, Instagrammers, or people who love food in these Charlotte's Best Bites posts! If you'd like to contribute, please email me at offtheeatenpathclt@gmail.com.
Hi Off the Eaten Path readers! It's Katy, also known as KatyEatsCLT on Instagram.
I grew up in Charlotte and am proud of how much the food scene in my city has grown over the past several years. I'm a teacher at my day job, and I'm grateful that my blog and social media gives me an outlet to express my passion for food.
It's important to note that I'm gluten intolerant so all of the recommendations I share are gluten free friendly. This dietary restriction often makes it a challenge to go out to eat, but I've been able to find some incredible gems in the Charlotte area.
I met Chrissie through the Charlotte Food Bloggers and am so thankful for the opportunity to share some of my favorite Charlotte finds with you all. Happy reading!
Brunch and Bubbly: Roots Cafe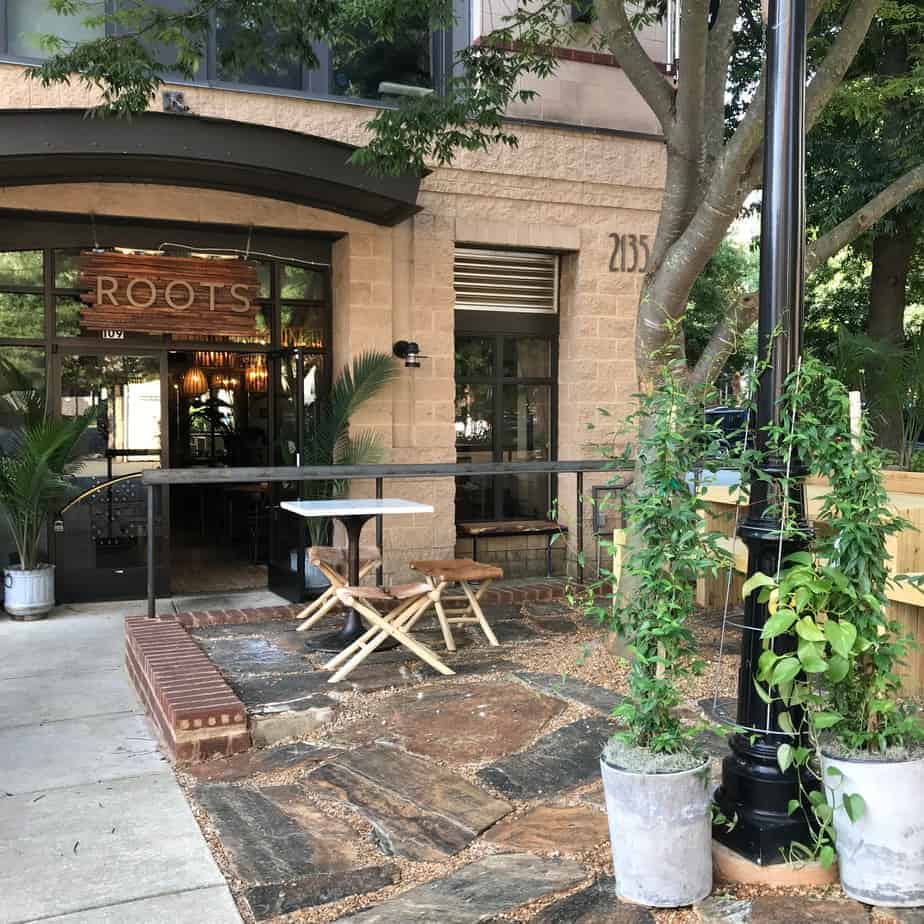 Roots Cafe is a picturesque cafe in South End that specializes in creating unique dishes with locally sourced ingredients.
They are open for breakfast, lunch, and dinner; however, their brunch should not be missed. With featured items that change every week, there is always variety to the menu.
My favorite dishes are the seasonal Smothered and Covered (spicy mornay, potato latke, roasted heirloom grape tomatoes, crumbled goat cheese, fresh herbs, and fried egg) and Cheesy Grit Bowl (adluh grits, goat cheese, roasted mushrooms, caramelized shallot and garlic, hickory nut gap sausage, peppery over easy egg).
The Cheesy Grit Bowl is a weekly staple to the menu!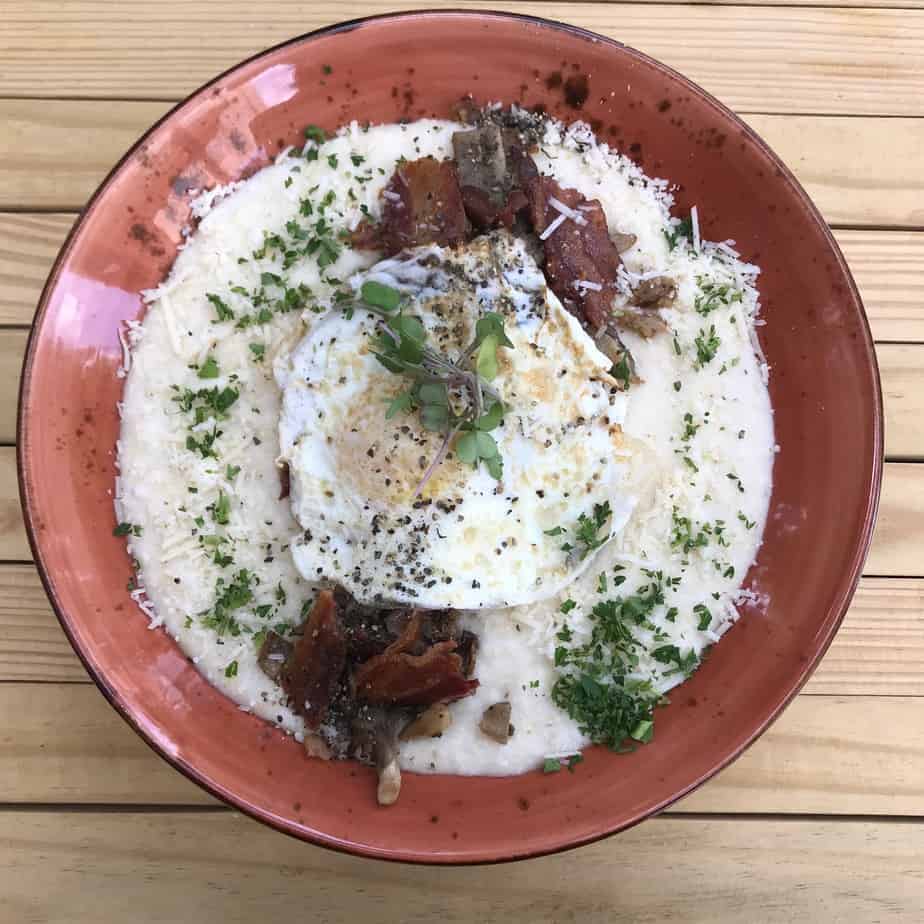 Roots also has a variety of drink options for brunch, including mimosas, kombucha, and nitro cold brew coffee. Once you see the tree-covered, quaint patio, you'll definitely want to grab a seat! 2135 Southend Dr. Suite 109 Charlotte, NC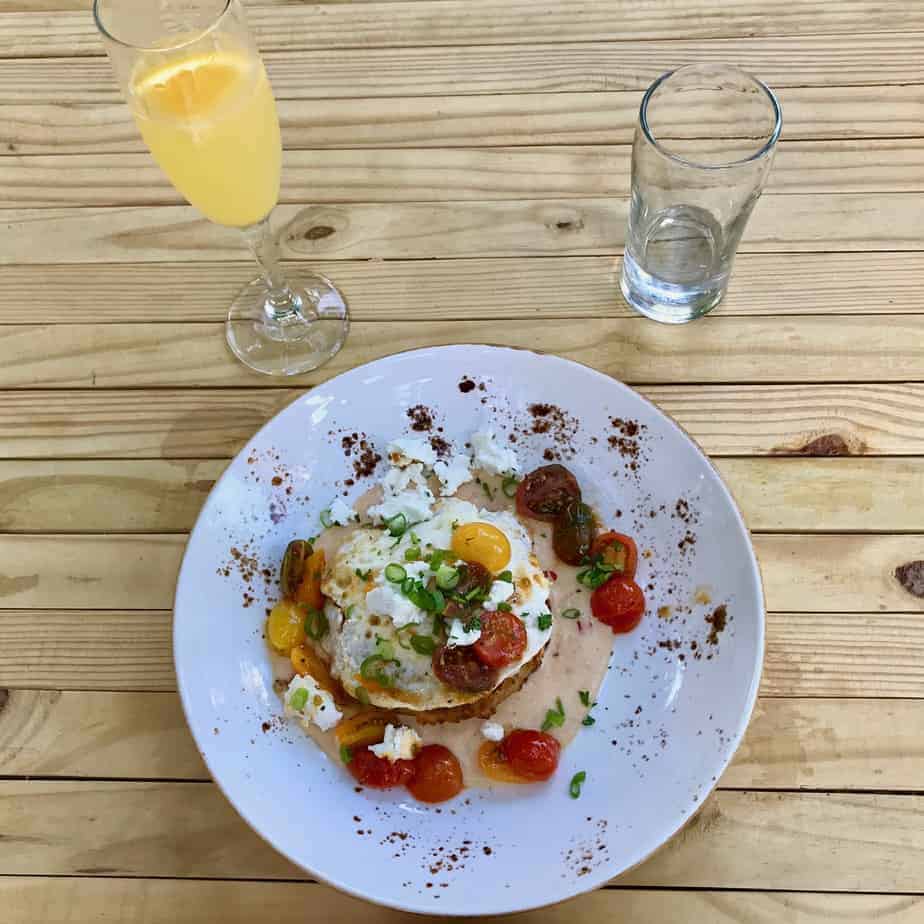 Acai Bowl Goals: The Lights Juicery and Cafe

The Lights Juicery and Cafe in Ballantyne is a healthy new addition to the South Charlotte neighborhood.
The restaurant boasts a vast menu with many quick and healthy options to choose from. They offer fresh juices, smoothie bowls, coffee, and sandwiches. Everything is homemade, even their almond milk!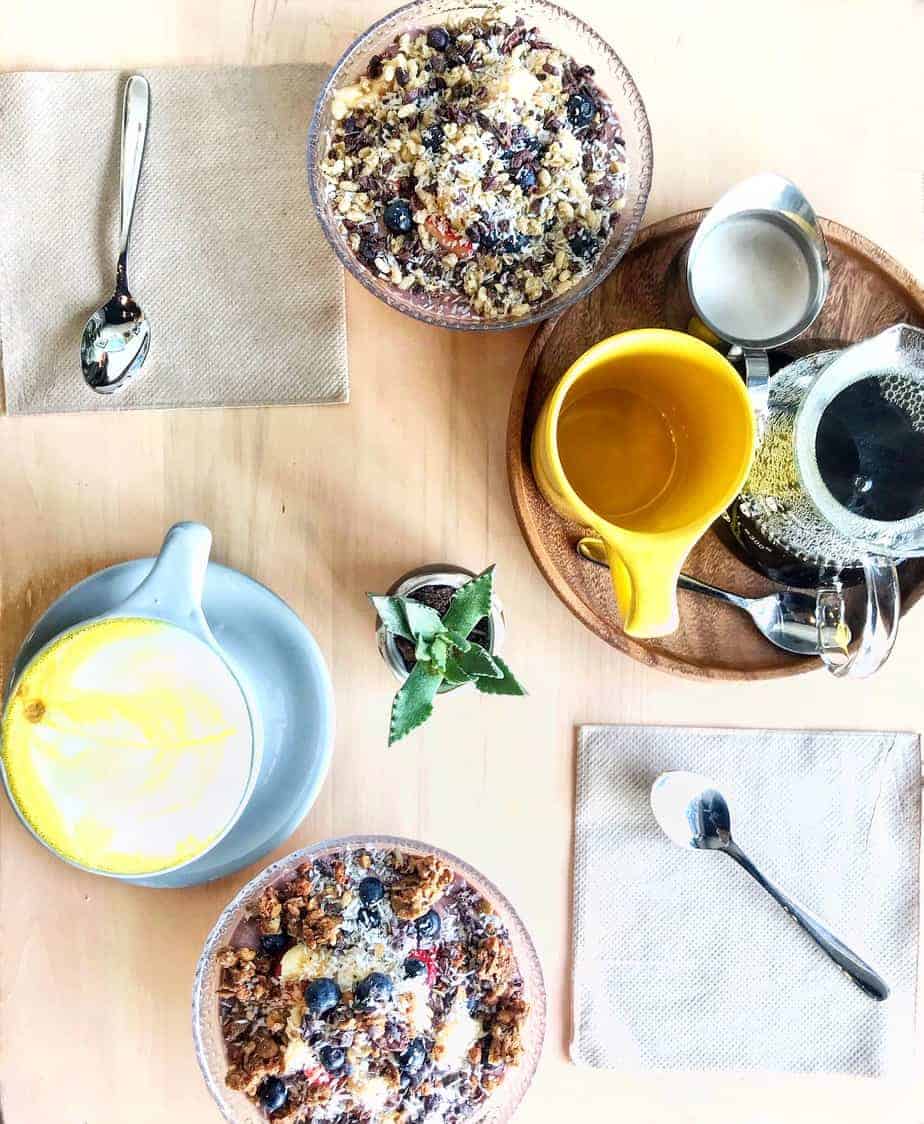 Though their menu is extensive, you can't go wrong with one of their acai bowls.
My personal favorite is the the classic The Lights Acai, which has a base of acai, banana, brazil nuts, and raw honey. It is then topped with seasonal fruit, granola, coconut flakes, and cacao nibs.
Why is this bowl the best in town? Finally, a restaurant has managed to master the fruit-to-granola ratio, so that customers can enjoy toppings with each bite.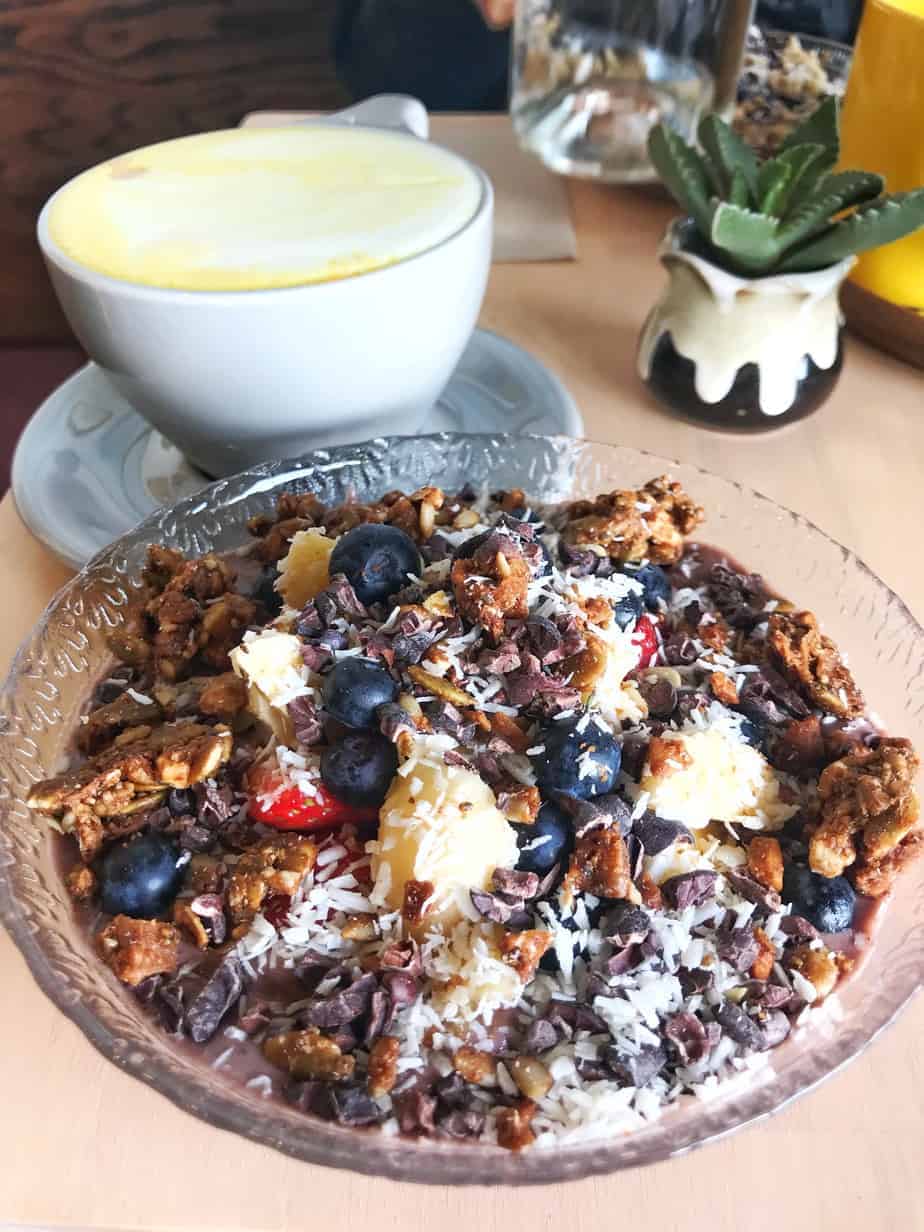 If you're looking for a healthy, satisfying meal or snack, this is your spot. 16631 Lancaster Highway Ste. 107 Charlotte, NC, 28277
Most Impressive Dessert: Kid Cashew

Kid Cashew has a dreamy aesthetic and a great menu, but it also has created the most picture worthy dessert in Charlotte.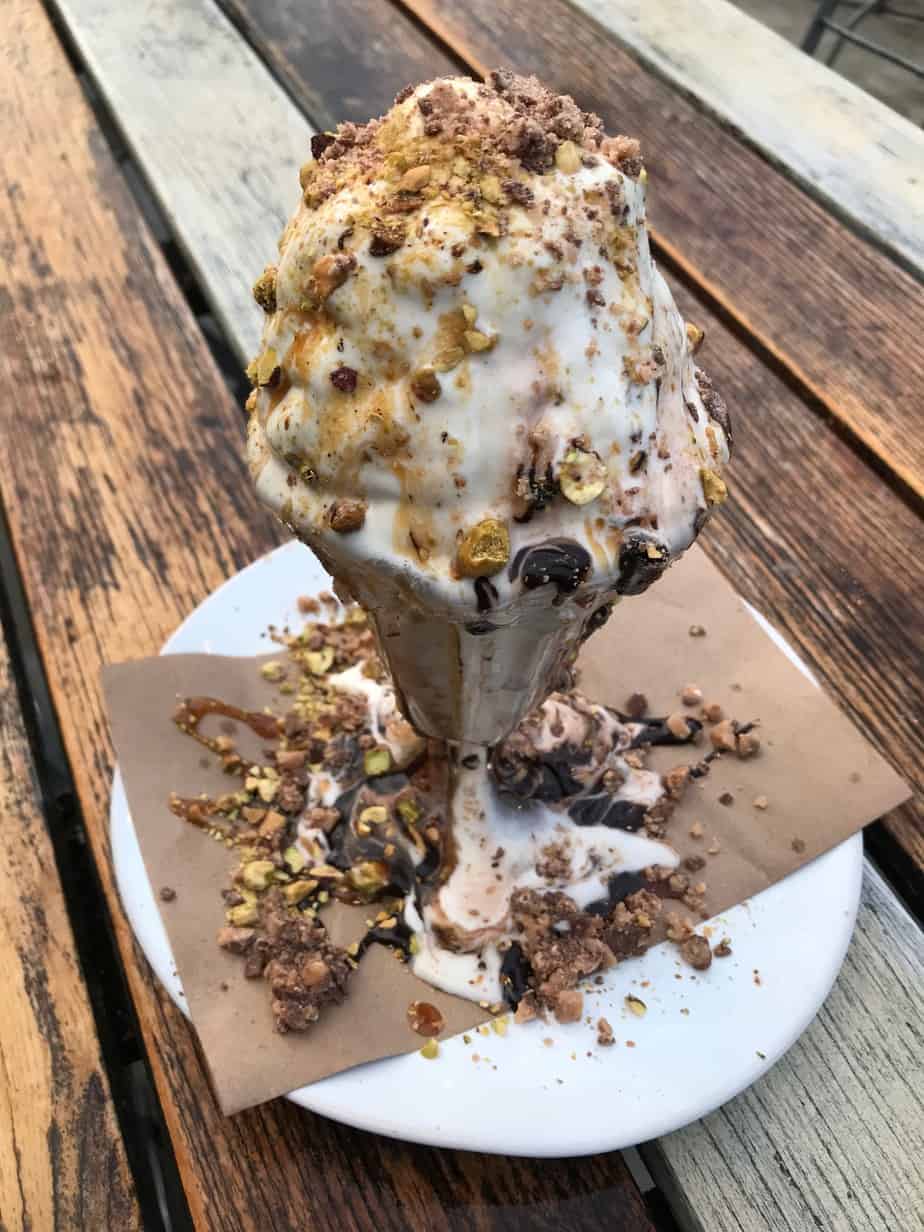 They have a giantess gelato sundae worthy of the 'gram AND flavorful enough to satisfy your sweet tooth. Vanilla gelato with hot fudge & pistachio bits? Yes, please. 1608 East Boulevard Charlotte, NC 28203
Best Kept Secret: Orrman's Cheese Shop

Seventh Street Market is one of the most popular spots in Uptown to grab a bite during a lunch break because it has so many delicious options.
Orman's Cheese Shop is a true gem, with an array of cheeses for sale and unique sandwich combos.
The owners are from New York City and originally opened their shop in Chelsea Market.
Surprisingly, one of the best sandwiches is overlooked by a lot of customers. You can never go wrong with classic PB&J but Orman's makes it unique by giving customers the option of adding goat cheese.
I HIGHLY recommend going with the goat cheese because it is truly one of the best sandwiches in Charlotte.
The goat cheese adds a creamy texture, similar to cream cheese in consistency, and is balanced by the jelly to create a sweet, salty, savory combo that you will leave you craving more. Orman's also offers soft, delicious gluten free white bread that is available upon request.
224 E 7th Street at 7th Street Public Market Charlotte, NC 28202
Taco Tuesday: Ruru's Tacos & Tequila

Ruru's Tacos & Tequila is a Charlotte treasure. Known for their amazing drink specials, picture worthy patio, and unique menu items named for famous movie lines; this restaurant is always packed.
But are their tacos anything special? Yes.
Ruru's knows the first rule of taco making: don't skimp on the filling. Each taco is stuffed to the brim & packed with flavor.
My favorite is the Lookin' Good Louis taco (sauteed southwestern shrimp, pico, lettuce, cilantro, chipotle aioli).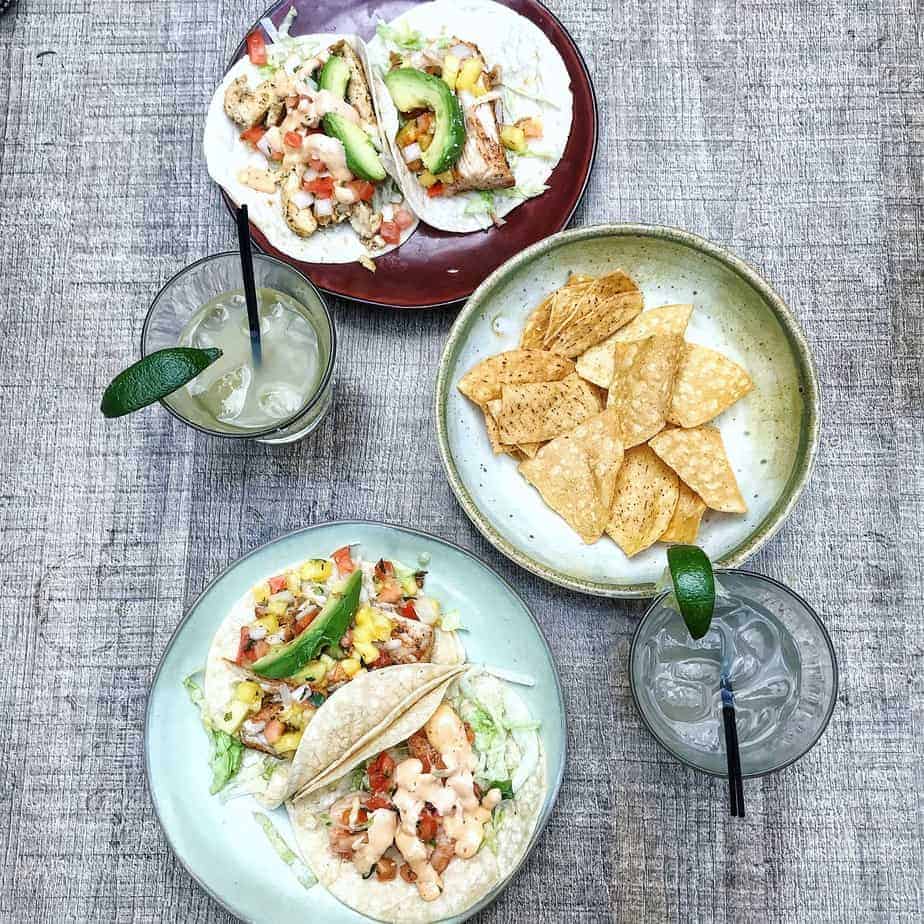 Ruru's back patio is dreamy, with bright furniture, string lights, and a full bar.
If you're looking for the perfect patio to stuff your face with chips and queso, this is the place.
715 Providence Rd, Charlotte, NC
Wine Night: Dilworth Tasting Room

Dilworth Tasting Room is the perfect neighborhood bar.
Their patio space looks like an enchanted garden, instantly making guests feel as though they were transported to Europe. With a koi pond, string lights, and a plethora of greenery; Dilworth Tasting Room has created the most idealyc setting for happy hour.
They offer a large selection of meats and cheeses for charcuterie boards and also boast a vast selection of European wines.
If you're looking for heavier options, there are more hearty menu items, such as paninis or flatbreads.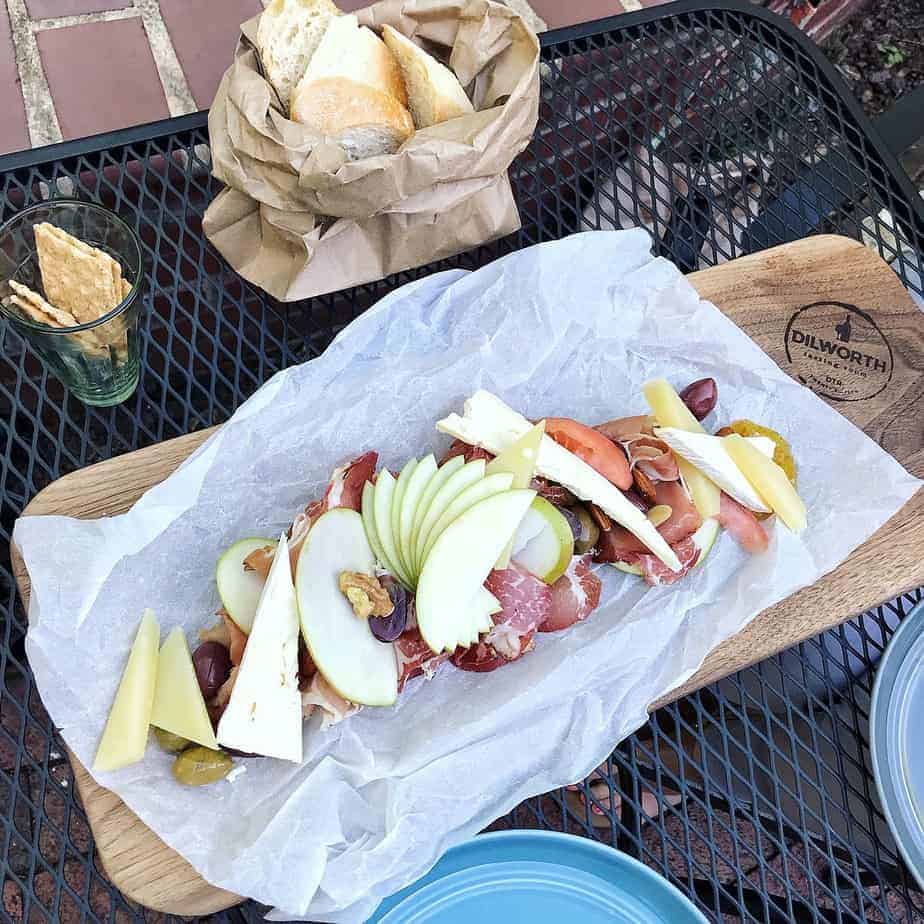 Also, on Monday nights, they offer teachers 30 percent off! This is the perfect place to spend a night sipping wine with your girlfriends and pretending you're in France.
3oo E Tremont Charlotte NC 28203
Asian With a Twist: Co

Co is a modern restaurant that specializes in Southeast Asian cuisine.
Co works to accommodate all guests, including those who follow a vegan diet or a gluten free diet. There are separate menus designating "safe" alternatives.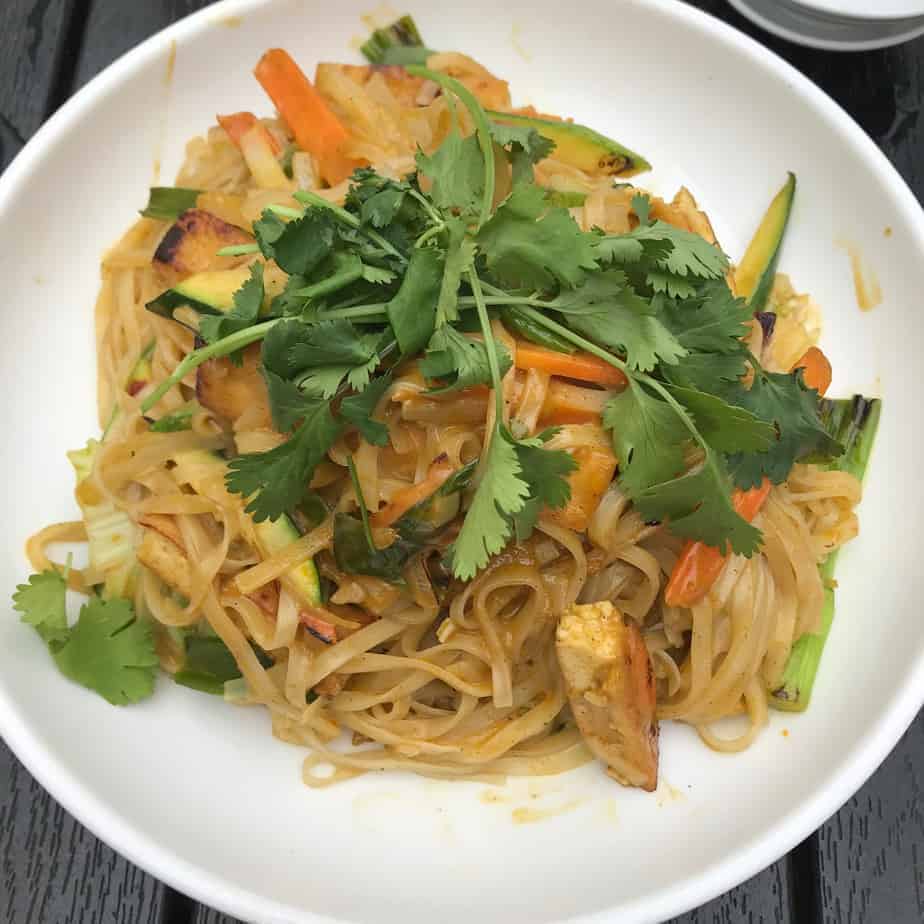 Co offers an eclectic menu, featuring pho, poke bowls, noodle dishes, sushi, and banh mi sandwiches.
There's something for everyone, even less adventurous eaters. My favorite dish is the Hanoi Noodles (yellow curry, onions, carrots, zucchini, napa cabbage, rice noodles, choice of protein).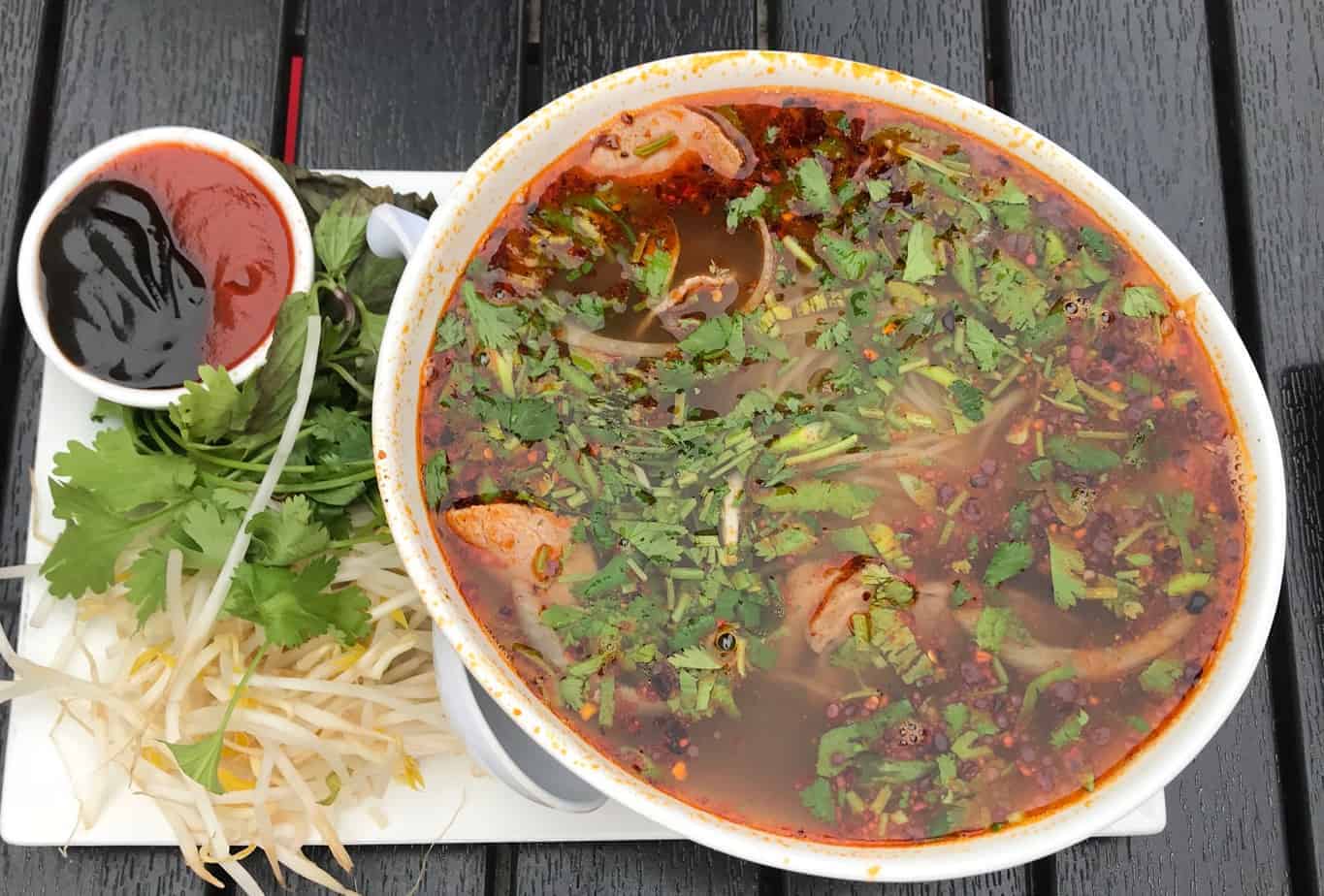 Co is one of the most unique restaurants in Charlotte, simply because it offers a fresh, modern take on traditional cuisine, and every single menu item that I've tried there has been absolutely delicious.
There are two locations in Charlotte, at Park Road (4201 Park Rd D, Charlotte, NC 28209 ) and Waverly (7416 Waverly Walk Avenue, Charlotte, NC 28277) in South Charlotte.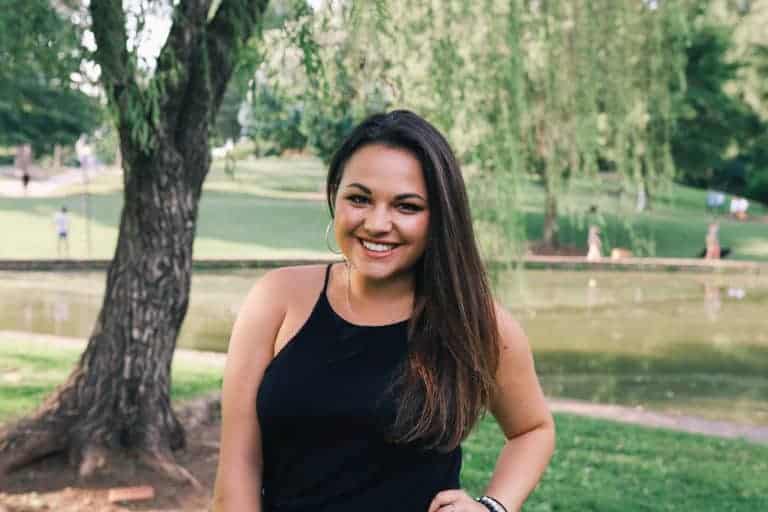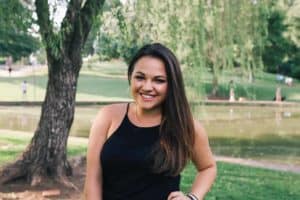 Katy is a middle school English Language Arts teacher by day and blogger by night. Katy likes to spend her Saturdays curled up at a coffee shop with a good book or trying a new restaurant for brunch. When she's not working or eating, you can find Katy practicing yoga or planning her next trip. Follow along with her latest finds on Instagram and check out her blog for detailed reviews of Charlotte's best bites.