A major benefit to moving South is Charlotte's inability to handle winter weather. I am no winter weather expert (snow cripples the DC region just as much as it does Charlotte and Atlanta), but I did spend seven VERY LONG winters in Wisconsin. I'm not going to get all "walking uphill, both ways, barefoot, in several feet of snow" on you, but in my time in Wisconsin, school was shut down once for the wintery white stuff (and that was the first time in something like 37 years the University of Wisconsin cancelled classes for snow, and it happened to fall on the day of my first law school exam).
I am definitely not complaining about Charlotte's inability to handle wintery mixes. I will take how ever many mid week snow (or ice) days they want to give us because Southerners cannot drive in the stuff and the interstate would be paralyzed if everyone had to go to work.
(You can read all about last year's snow day adventures here and here).
I spent Tuesday and Wednesday cozied up on the couch in front of the fireplace catching up on DVR (AJ, who detests The Bachelor, had to go back to work before we found out who got sent home in the rose ceremony. The first thing he asked when he got home was "Who did he kick off?!" He's now probably displeased I saved this conversation for posterity on the Internet). Besides Bachelor watching (among other excellent reality tv favorites), I went to yoga (hot vinyasa is the perfect way to warm up), met a new Charlotte friend for a lady date at Soul, and did some cleaning and cooking (so domestic over here).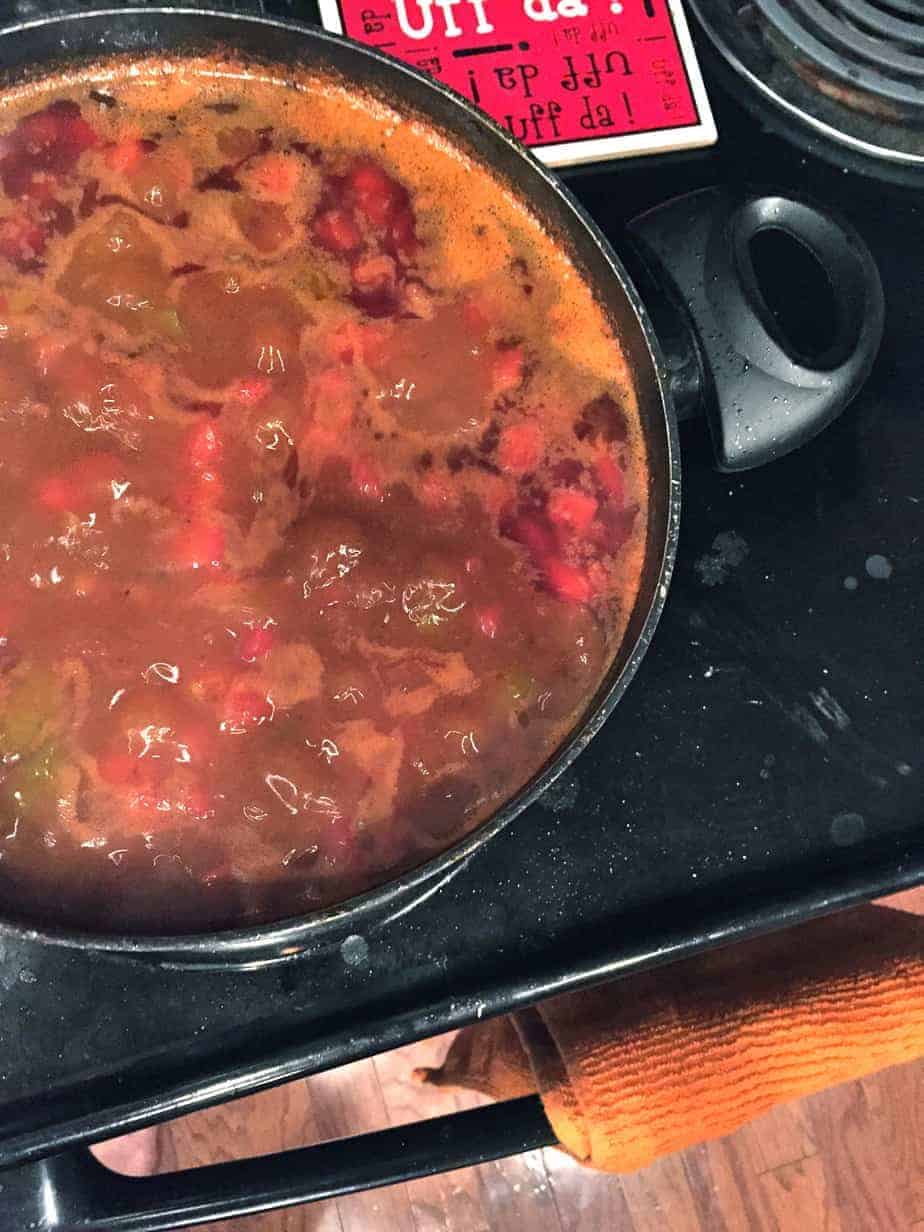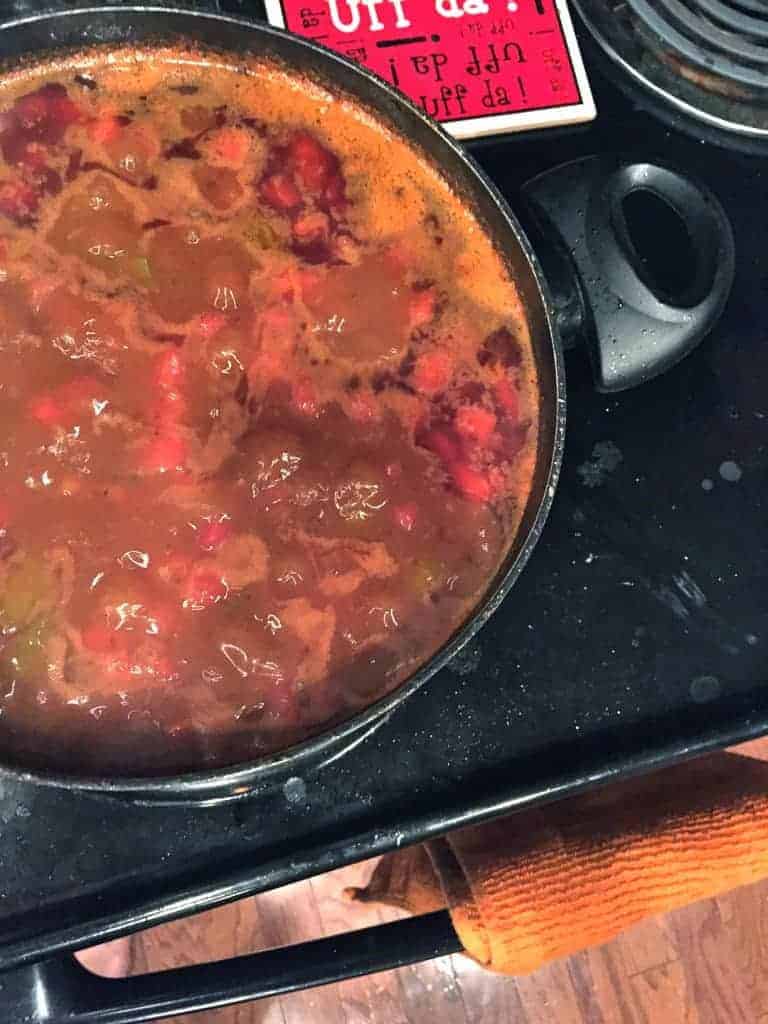 My mom's chili is the perfect ice day recipe. In fact, it's truly the perfect chili recipe (and the only kind of chili I make) but I may be a bit biased. Mom perfected this recipe ages ago when she and my dad spent a week together at "an unheated, woodsy cabin" (her words) in Lost River State Park in the mountains of West Virginia. This was the first recipe I made on my own when I decided I wanted to dabble in cooking (I spent a good amount of the three or so hour cooking time on the phone with Mom).
My version makes a few adjustments from Mom's original (reflected in the recipe below, but I usually add a bit more bacon, more garlic, and less chili powder because I don't like things as spicy as Mom, who's from Texas). Four tablespoons of chili powder adds enough heat without burning my tastebuds off.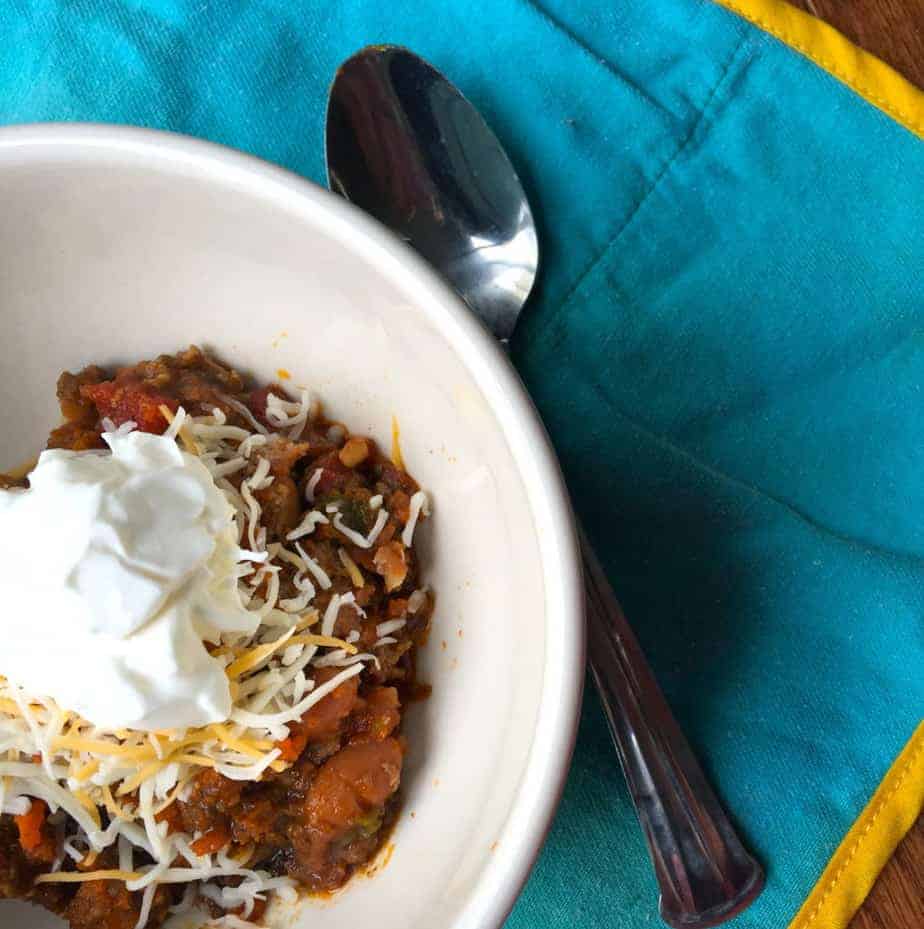 Truly this chili is so easy and so delicious. If you're looking for an unbiased opinion:
Lost River Chili is the proud runner up at the University of Wisconsin Law School's Public Interest Law Foundation's annual chili cook off
AJ told me after I made it for dinner a few months ago that the chili was "good." When I went grocery shopping last weekend and asked what he wanted for dinner, he asked, "Can you make your chili?" (In man speak, that means he liked it).
I let this simmer on the stove for a few hours and then we paired it with a bottle of red wine and House of Cards (new season starts soon! eeee!!) for the perfect "ice" day dinner.
How did you spend your snow days? What's your favorite winter weather recipe?