Blackberry Basil Gin Fizz are stellar summer cocktails that you'll be sipping on at the pool, the beach, and all of your soirees through September, I promise. PS: this recipe was featured on Wayfair!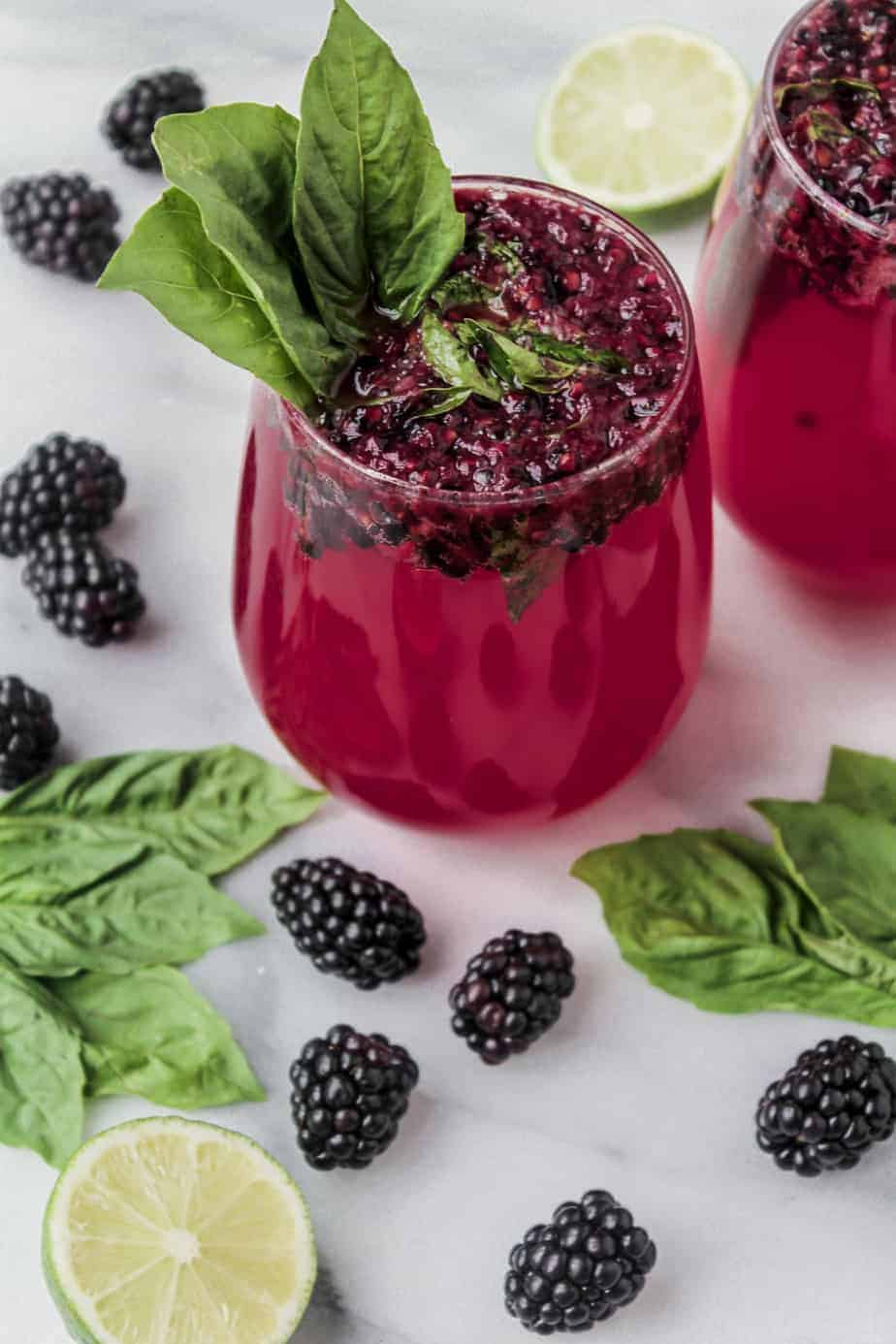 Two cocktail posts in a row? Yes, sure, why not!
I think I'm still in a cocktail mood because I just got home from vacation. It was my favorite kind of vacation; no schedule, no must sees, just a lot of relaxing with my books (I read four!) and the beach. Added bonus: my dad brought us cocktails on the deck every night around six.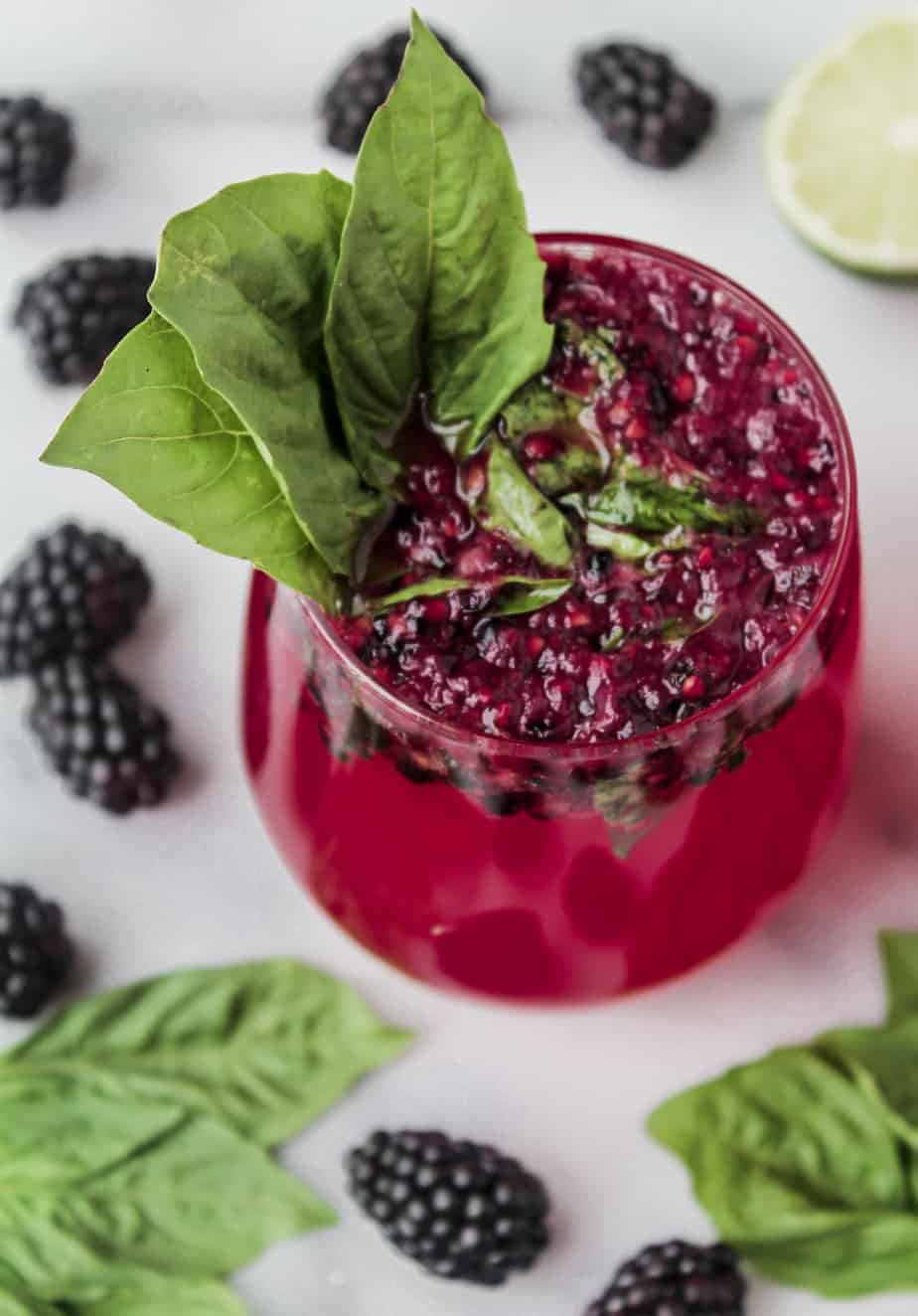 What kind of vacationer are you?
I believe there are two types of vacationers; those that go, go, go and those that vacation at a much slower speed.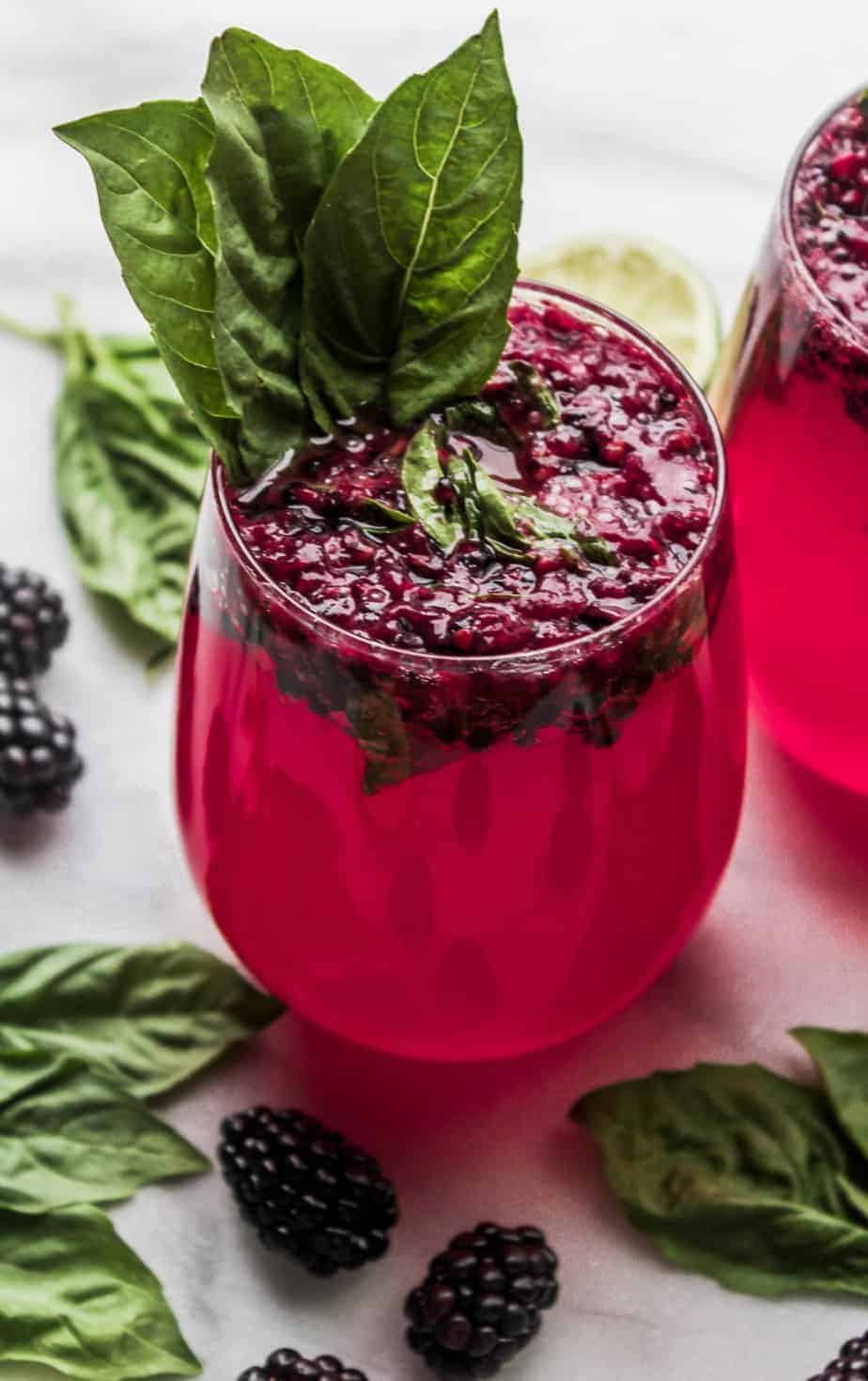 I vacillate between the two types of vacationers; it really depends on where I am and if I've been before.
I love exploring new places and new cities and walking all day and trying new things and eating all the food, but often find myself after those types of trips needing a vacation from my vacation.
I also really dig a vacation with lots of sitting and minimal vacation. Give me a beach, a book and a beer and I'm all set.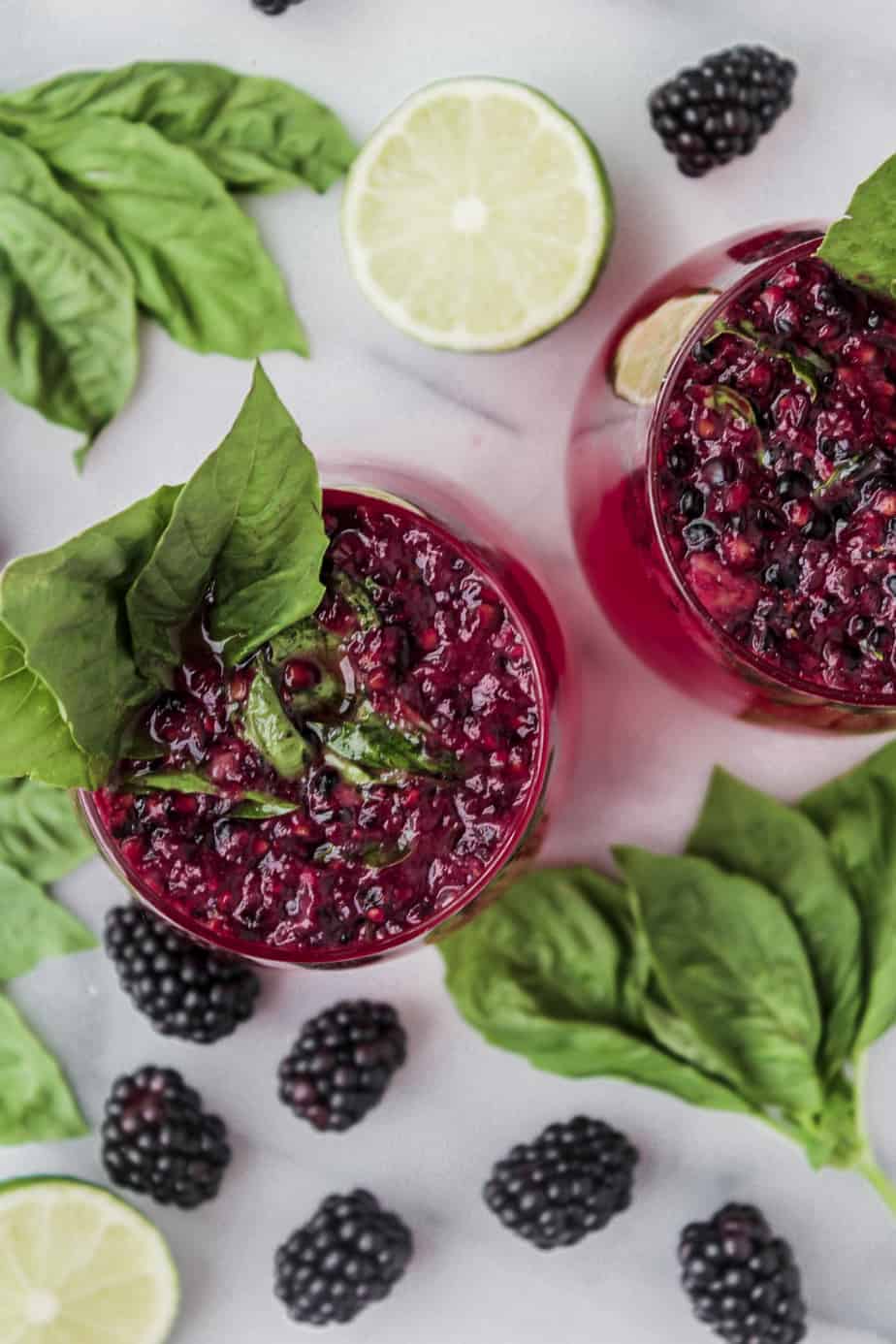 My most recent trip was just that: beach, books, and beer (and also dad's gin and tonics). Since we've been going to the Outer Banks for decades (not a hyperbole), we're at the point where we skip the sights and just beeline for the beach, where I proceed to read with an ocean view, go on some beach walks, and usually squeeze in a nap or two.
The only thing we had on the agenda was some oysters on the half shell at our favorite restaurant. Oh and definitely a scoop of ice cream (or two) with a sunset view.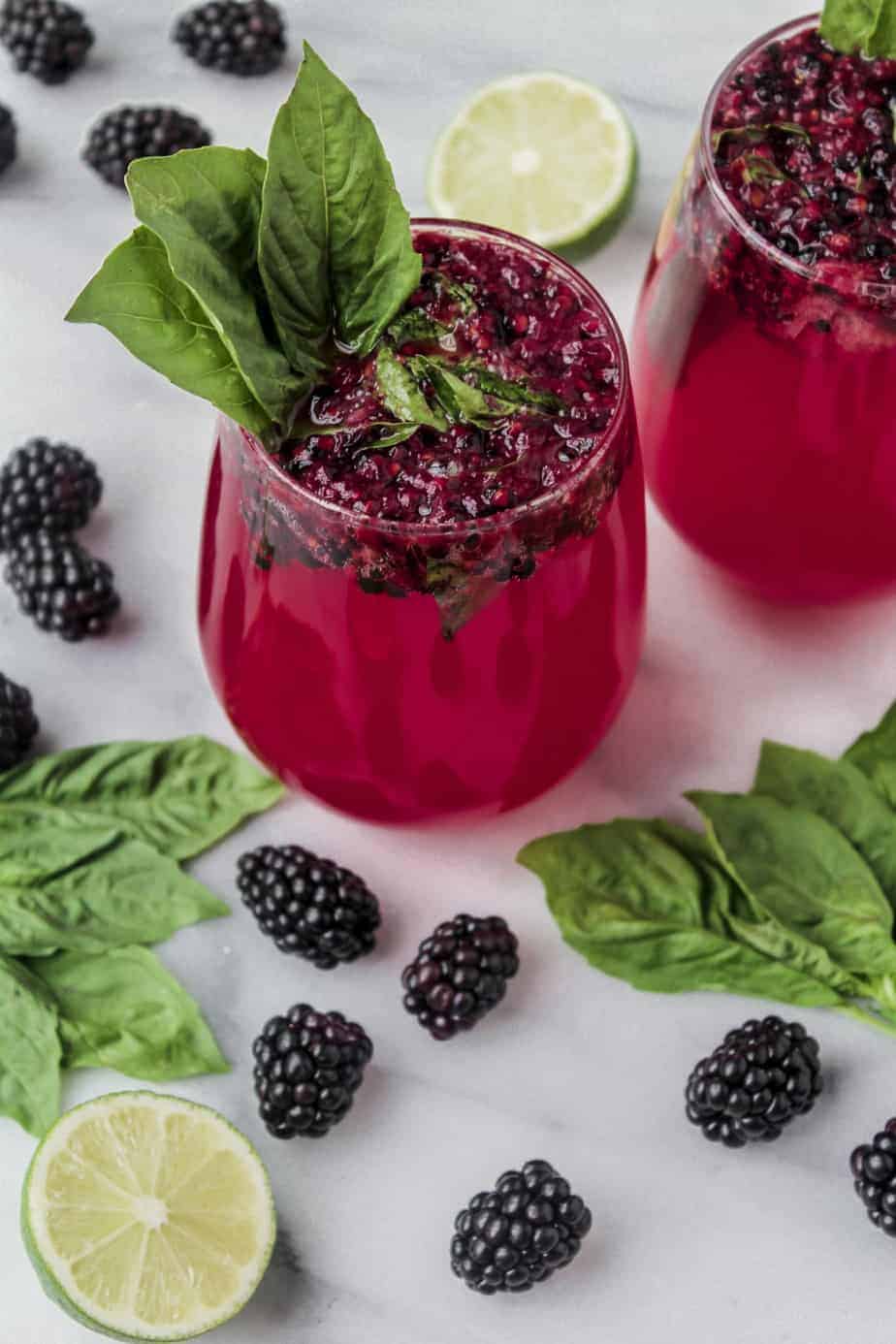 After a day full of sun, salt, and sand, we'd settle on the deck for a drink while we watched the waves crash on the shore. For me, gin and tonics (with a generous squeeze of lime) are synonymous with summer; the simple, refreshing cocktail is one of my dad's favorites and is perfect after a hot day at the beach.
So when Wayfair asked me to create a cocktail ideal for summer soirees, of course it was going to be a spin on my favorite thing to sip on as the sun sinks down over the sound's horizon.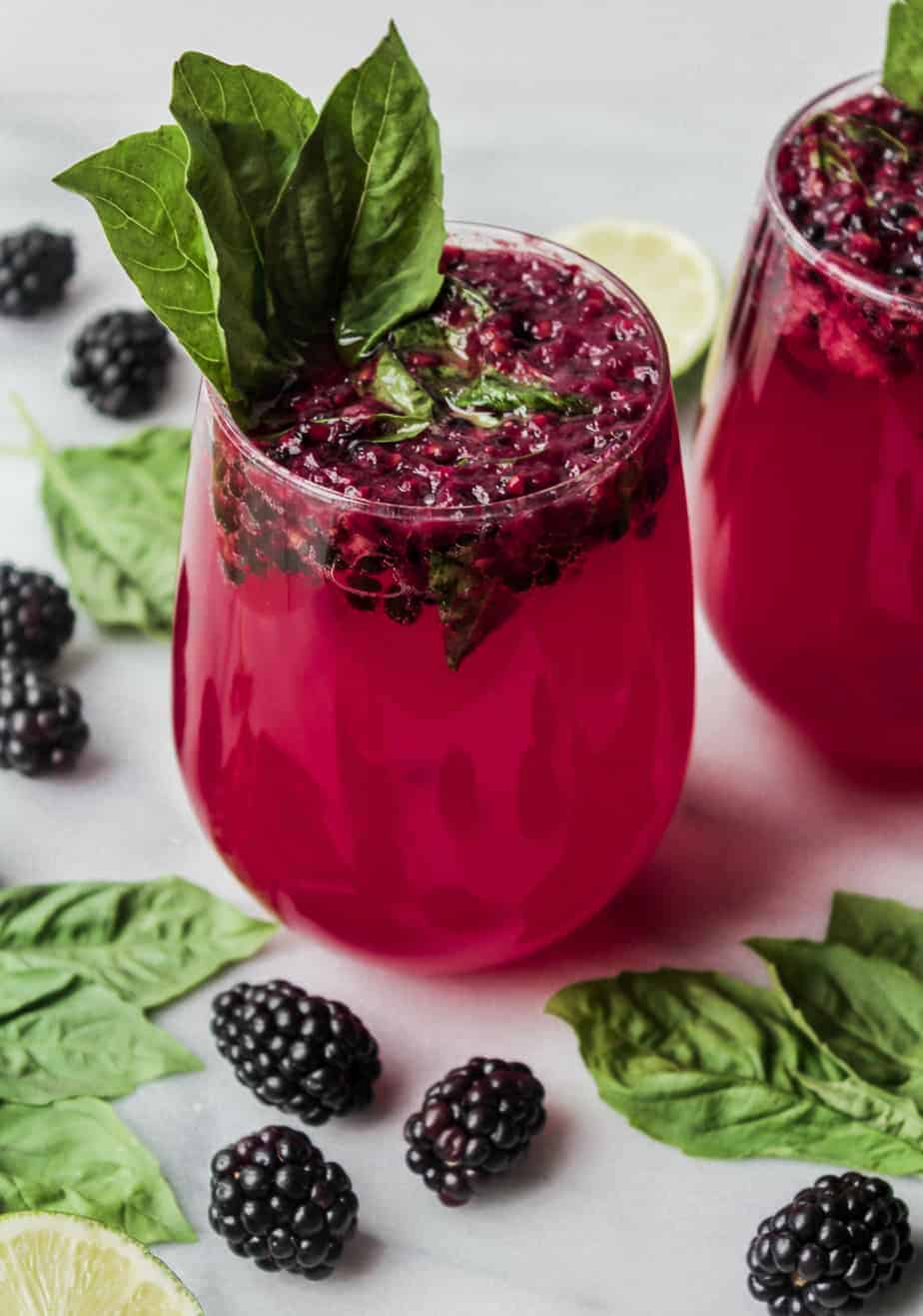 I decided to take a spin my dad's gin and tonics for two reasons. Some people (read: AJ), don't like the bold flavor of gin (he says it tastes like a Christmas tree), so I wanted to add a few other ingredients to sweeten the drink a bit and cut the gin's bold flavor.
I also love cocktails with fresh fruit, and there were some gorgeous blackberries at the farmers market a few weeks ago. Basil is one of my favorite summer ingredients (ok it's sort of turned into three reasons now). But anyways, a blackberry basil gin fizz was born.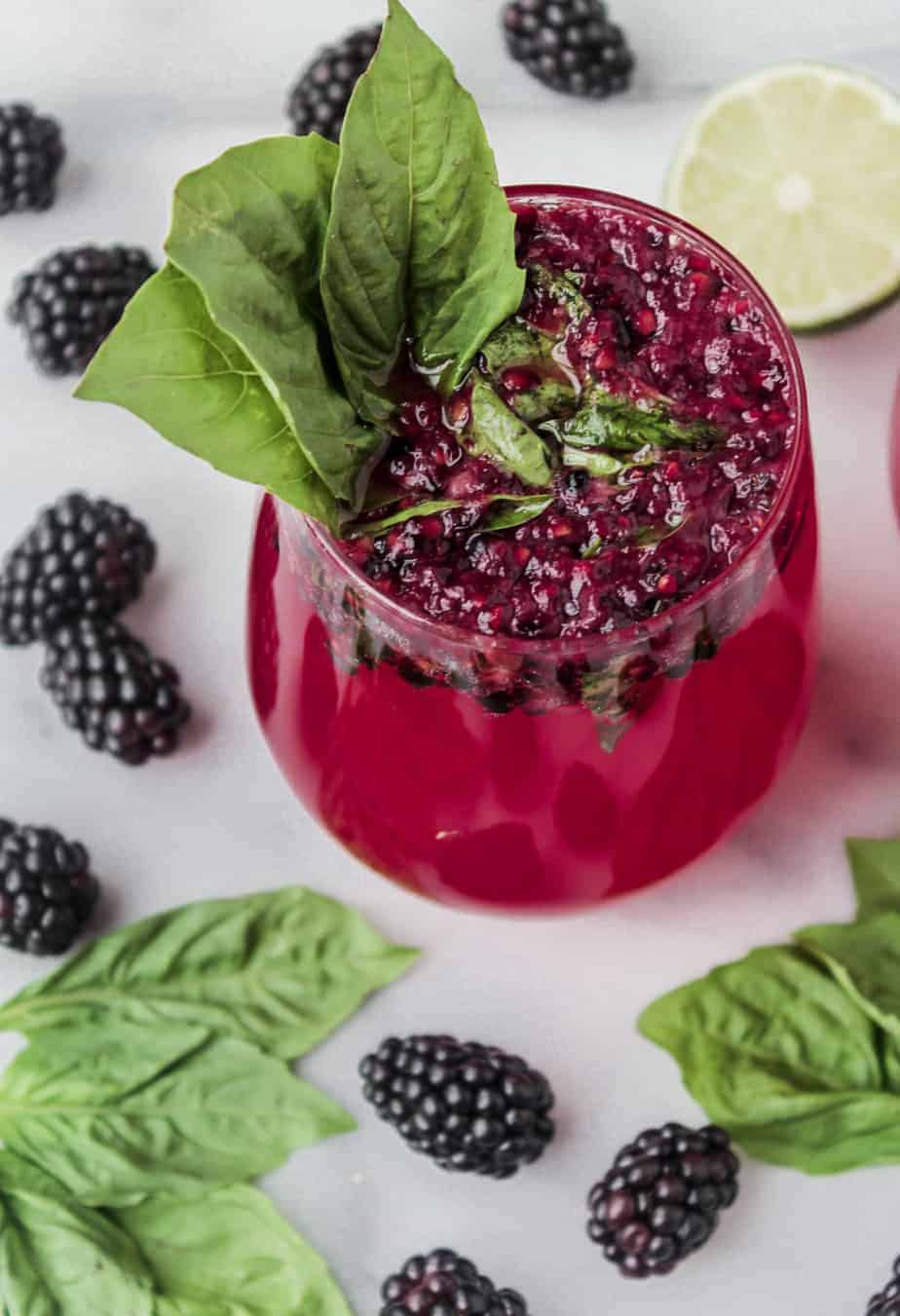 These cocktails are perfect for every summer occasion: from oceanside happy hour with your parents to your Fourth of July barbecue or just when you need a cold, refreshing beverage after a long, hot day at work.
A blackberry basil gin fizz is so easy to make; muddle a smidge of honey with blackberries and basil in a cocktail shaker, add ice, gin, lime juice, and soda water and you've got the quintessential summer cocktail that you'll be sipping on through September. No matter what type of vacationer you are.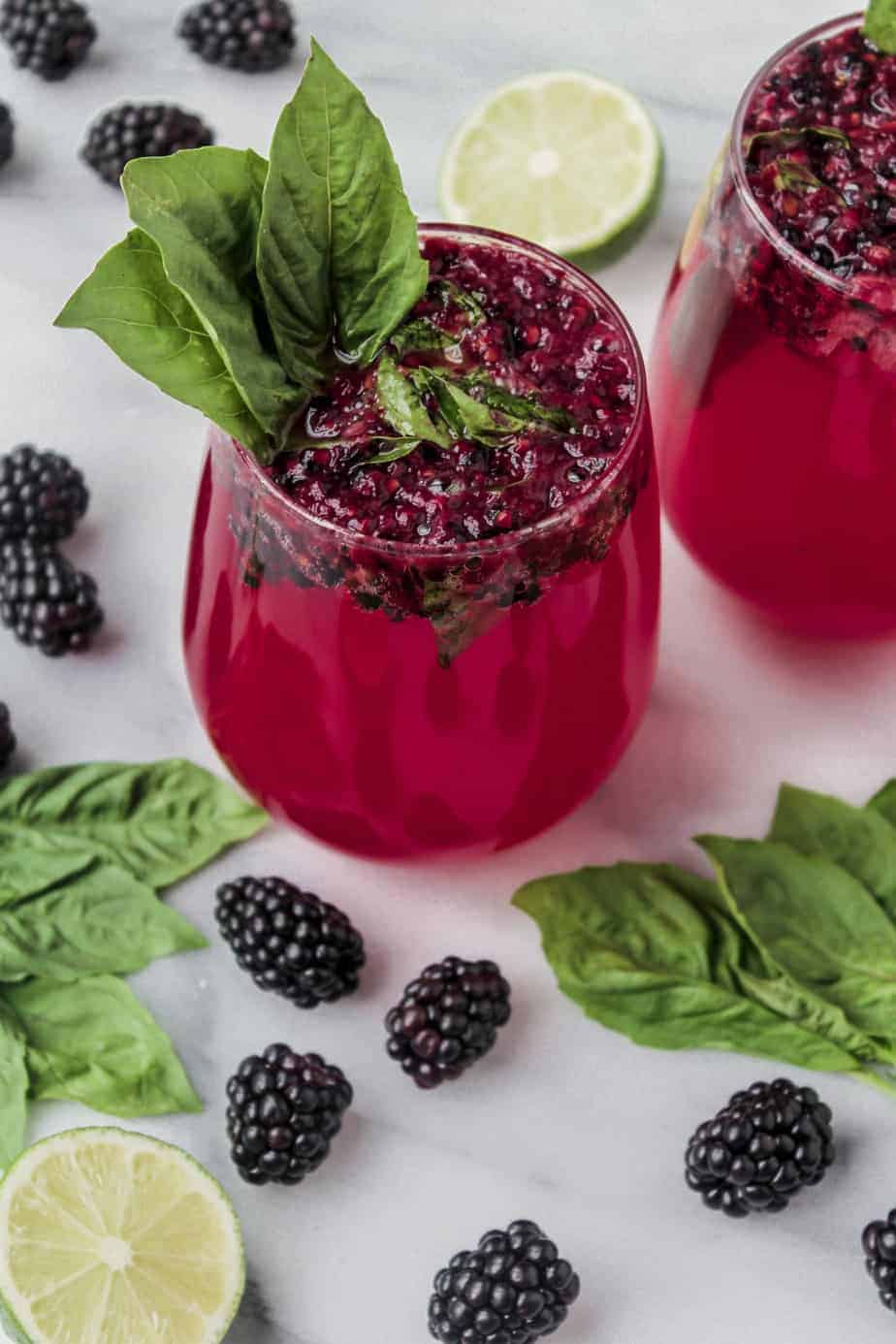 PIN BLACKBERRY BASIL GIN FIZZ FOR LATER!