Easy lemon bars boast a bright, fresh flavor and are a quick, delicious, easy dessert to bake from scratch and will totally satisfy your sweet tooth!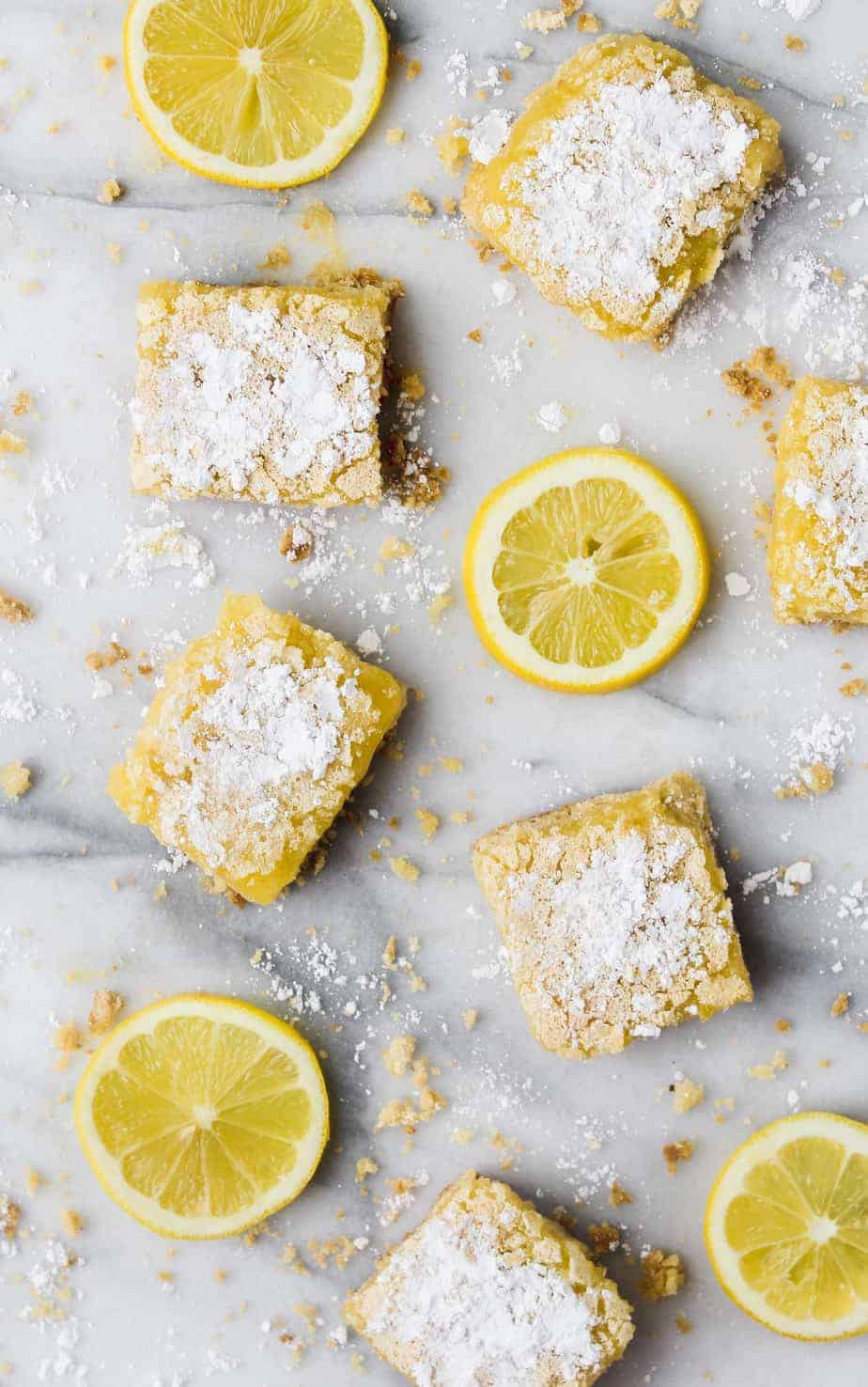 Hi guys! I have been meaning to write this post forrrr evvv errr (any other Sandlot fans up in here?) but have been distracted by things like two three day weekends in a row, beautiful weather, and obsessing over editing photos in Lightroom. (Do you ever look at your computer or phone for too long before bed and then see the images endlessly after you close your eyes?
Maybe a sign I need to take a Lightroom break?
Also, I totally was going to post this easy lemon bars recipe Monday, but then after work I had a strong urge to sit in bed and catch up on Southern Charm rather than writing. I mean we had just been in Charleston after all. Sorry, I'm not sorry.
There are not a lot of baking recipes on this blog because frankly, I am not a baker. Sure, I participated in annual Christmas cookie baking with my mom and sister (Grandma Vera's sugar cookies are my fave!) and would help my mom whip up the occasional batch of chocolate chip cookies (but let's be honest, I was mostly there for the dough eating) but I much prefer not baking and instead to reap the benefits of those who consider themselves bakers. This makes me an excellent pie taste tester (my sister is like a pie making queen) and cookie consumer (my friend Kate and I lived together when we moved to Charlotte and she's an excellent baker and makes great cookies and I love cookies so our cohabitation worked out really well).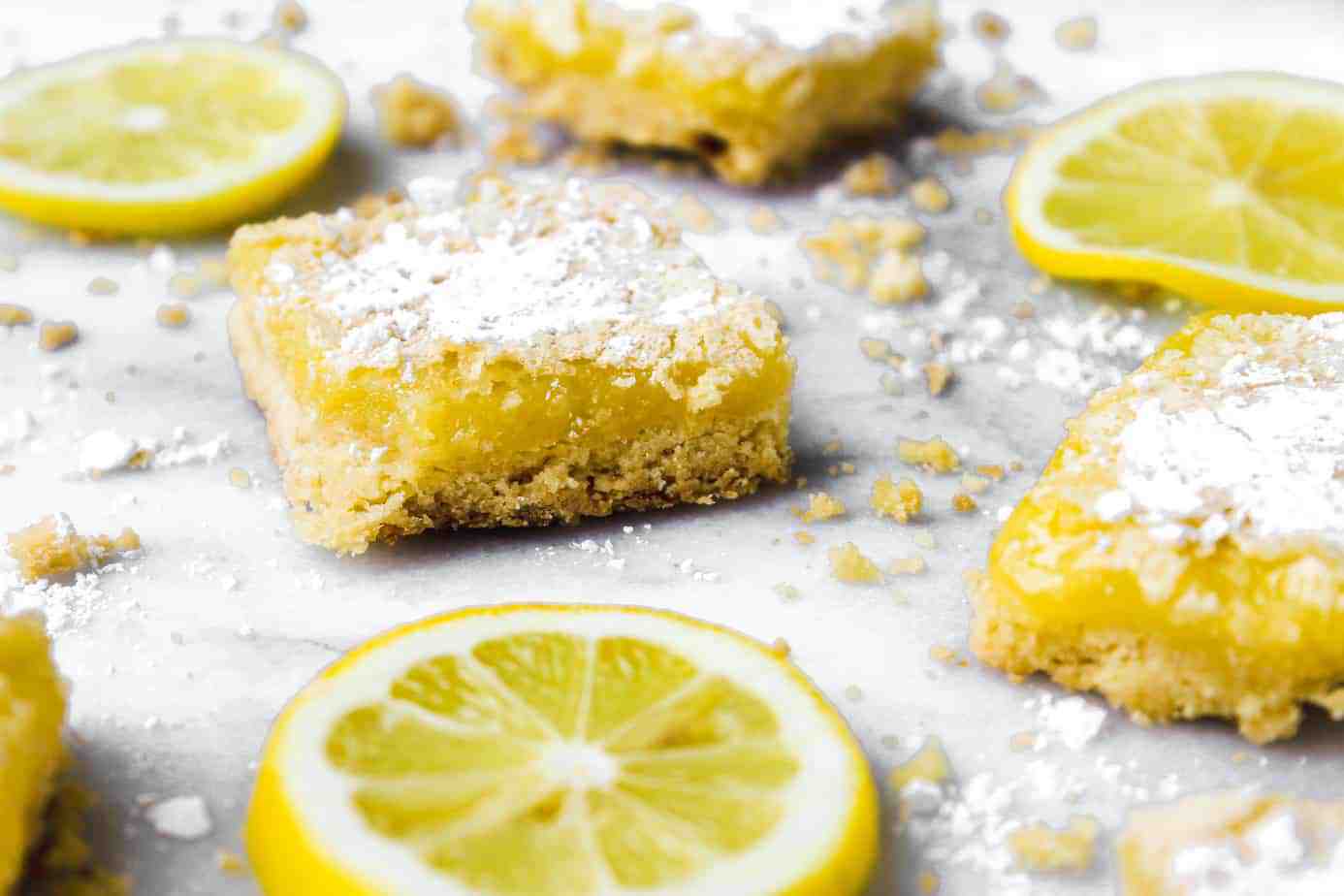 Two weeks ago, I decided to bake.
I am not sure what got into me; maybe it was the three day holiday weekend. Maybe it was because I needed a subject to do my food photography homework (the best kind of homework is the kind you get to eat). Maybe it's because I have a sweet tooth. Likely a combination of all three. So I thought I'd give it a go at one of my favorite sweet treats: lemon bars.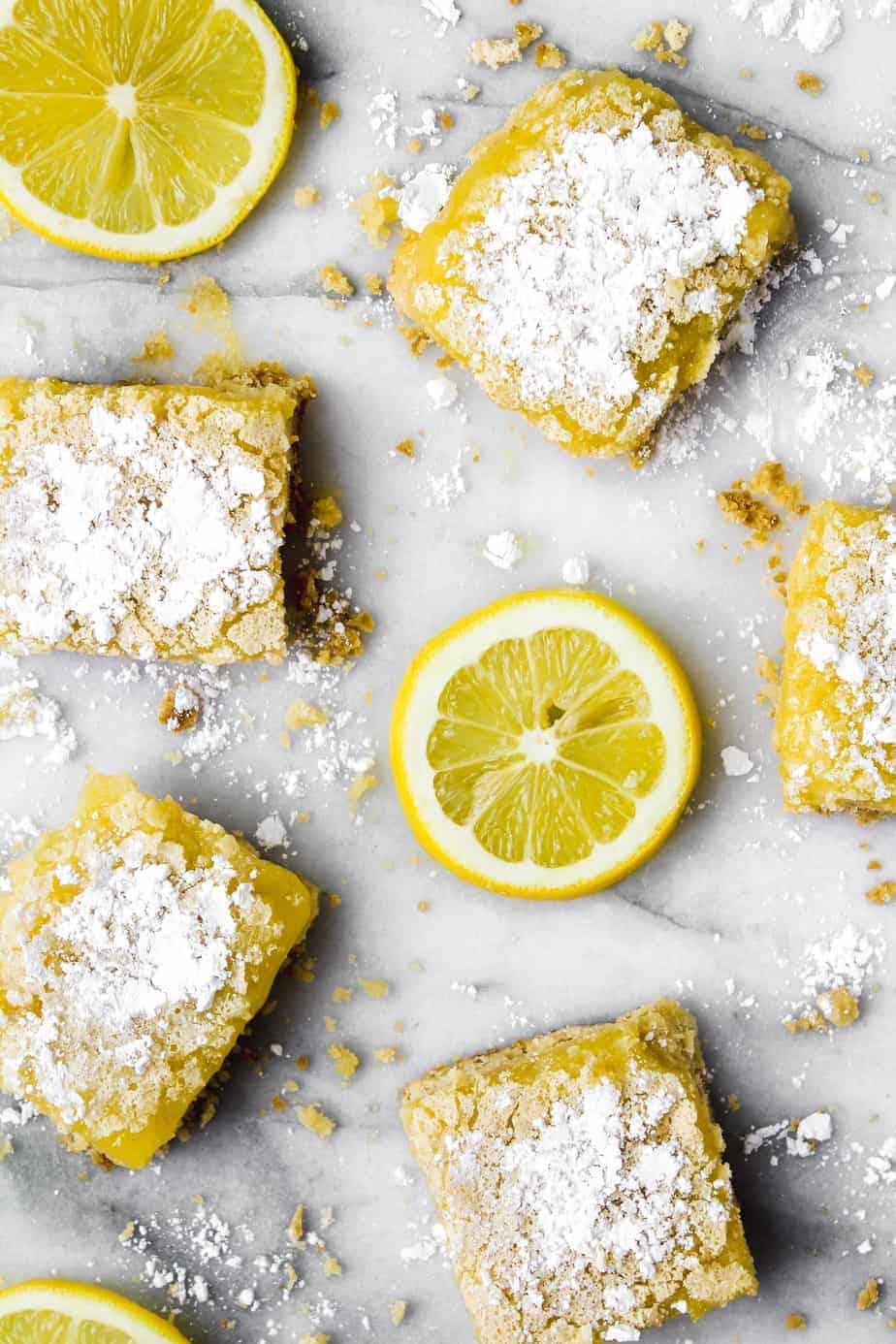 I do have an affinity for chocolate chip cookies, can't say no to a good cake, and love brownies almost as much as I love brownie batter, but lemon desserts are my favorite. Give me all of the lemon cakes, lemon cookies, lemon merigune pies, lemon tarts, lemon bars.  Growing up, my grandma, Baba, would make me a lemon cake every year  on my birthday, so my love for lemon is totally steeped in nostalgia. (But also, hot take: I prefer fruit flavors over chocolate. I can hear you gasping now.)
And since my limited baking skills do not extend past cookies, brownies (mostly from a box), and the occasional, super indulgent, caramel apple pie, there is not going to be any cake baked by this girl anytime soon (it would not get anywhere close to the high caliber of Baba's) so with the help of my stand mixer (seriously, from the heavens) I figured I could tackle these easy lemon bars.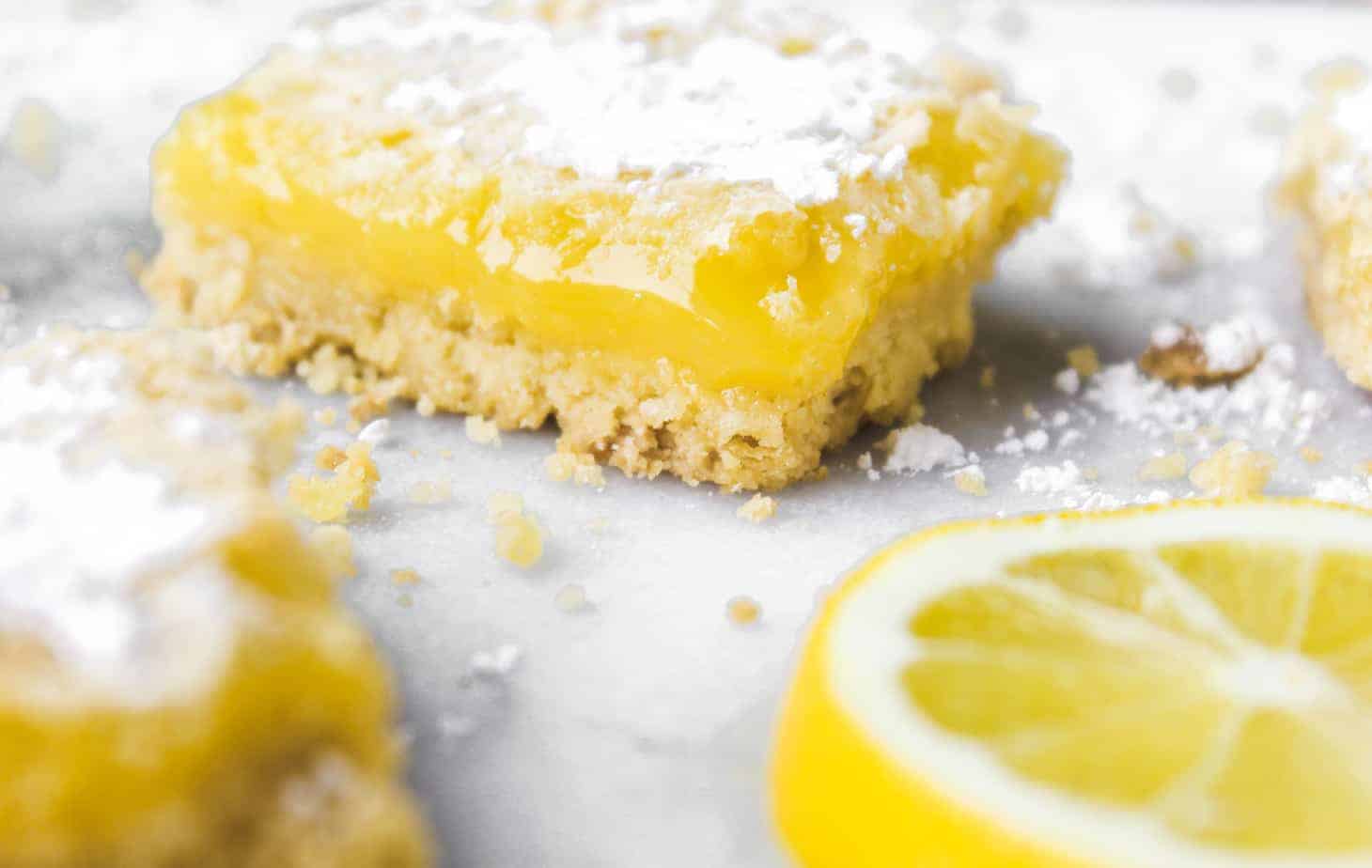 And these easy lemon bars went off without a hitch (ok, full confession, my baking dish was not quiteee greased enough so some of them looked a little funky after scraping them off the dish, but they still tasted good.) Of course, not as good as one of Baba's lemon cakes, but they surely satisfied my sweet tooth!
So the moral is y'all, if I can do it, you can do it. Skip the break and bake cookies and the boxed brownies. Instead, make these easy lemon bars and impress your friends, your family, and even your husband who maybe gives you you a really weird look when you tell him on a random Thursday night that you'll be doing some baking like mine does.