Asheville is not only known for it's spectacular mountain views and breweries, but has also gained notoriety for its fantastic food scene. No visit to Asheville is complete without a stop in at one (or for me, many!) of its delectable local restaurants. Looking for things to do or places to stay in Asheville, NC? Check out Off the Eaten Path's Asheville Travel Guide!
After a day of beer drinking, we were definitely ready for a leisurely dinner. We ended up at The Market Place, which was recommended on Susannah's Asheville guide (we had trouble picking off her list!). The Market Place has been a fixture in downtown Asheville since 1979 and is all about local food purveyors and worldly inspirations. The Market Place is not just about using local ingredients, but also contributing to the Asheville community, supporting the arts, local-needs and education programs. We didn't have a reservation, but that wasn't a problem, because there were a few seats at the bar and their "community table" was completely empty. Both spots served drinks and the full menu, so we saddled up at the end of the community table (a large table in the bar area with ten or so seats). We had a fun dinner starting with a charcuterie board all the way to the local apple crisp and buttermilk ice cream for dessert (sorry I'm not sorry for dark, grainy, iPhone photos):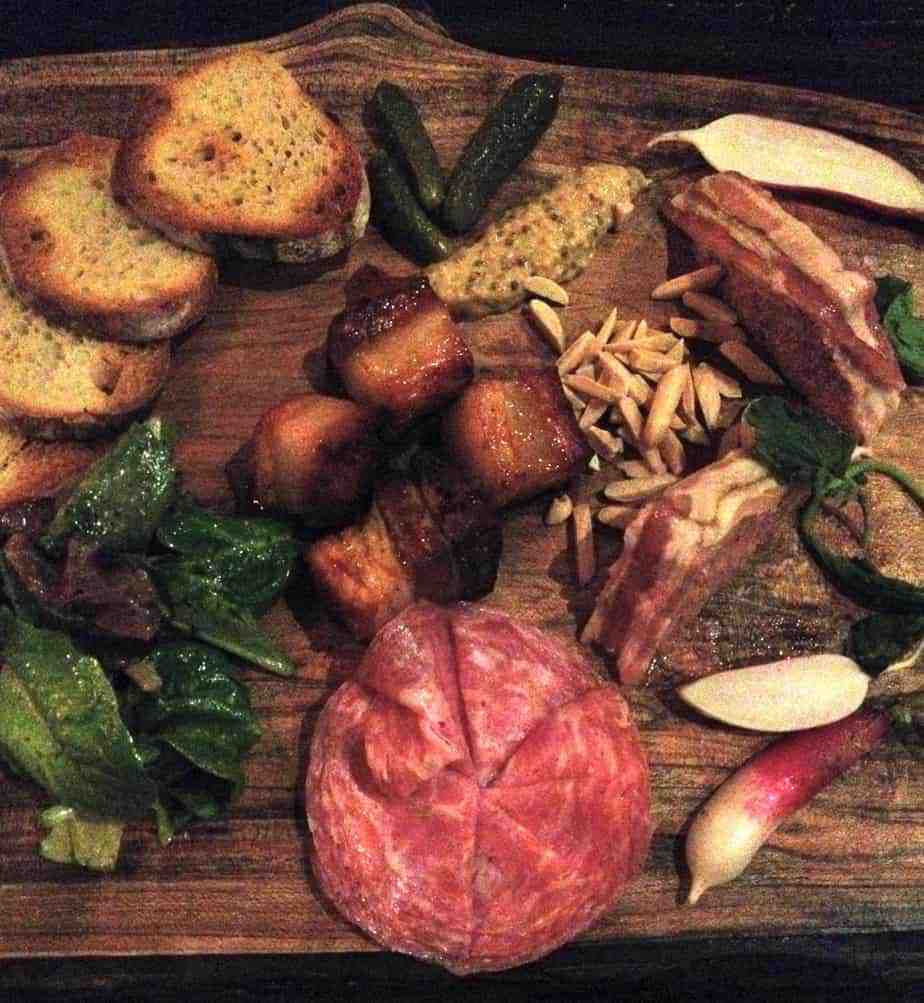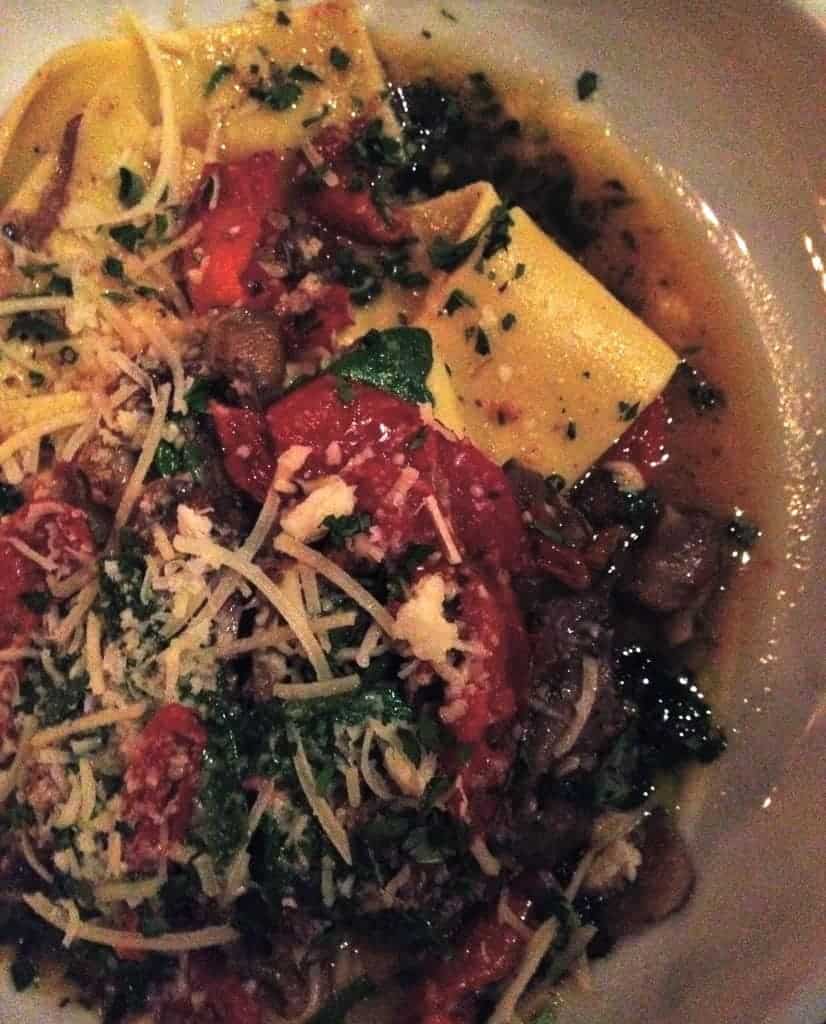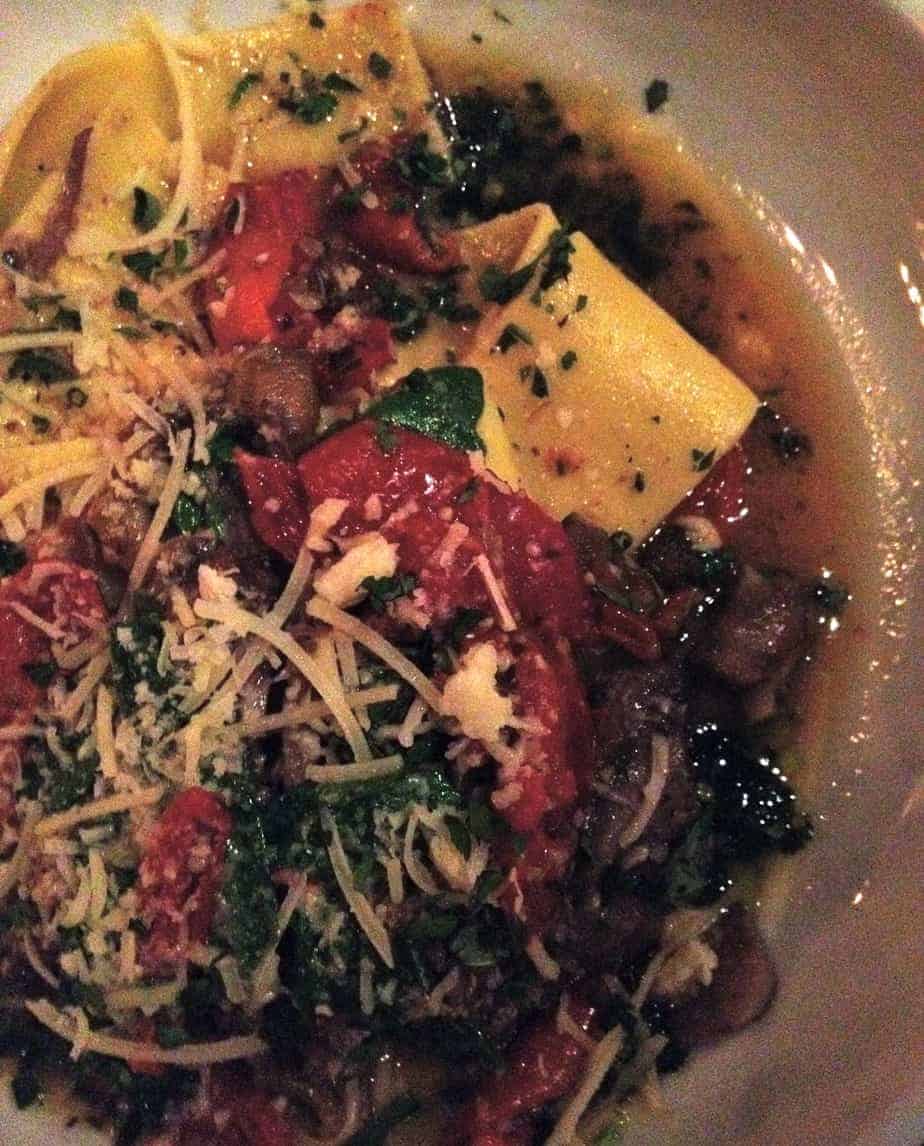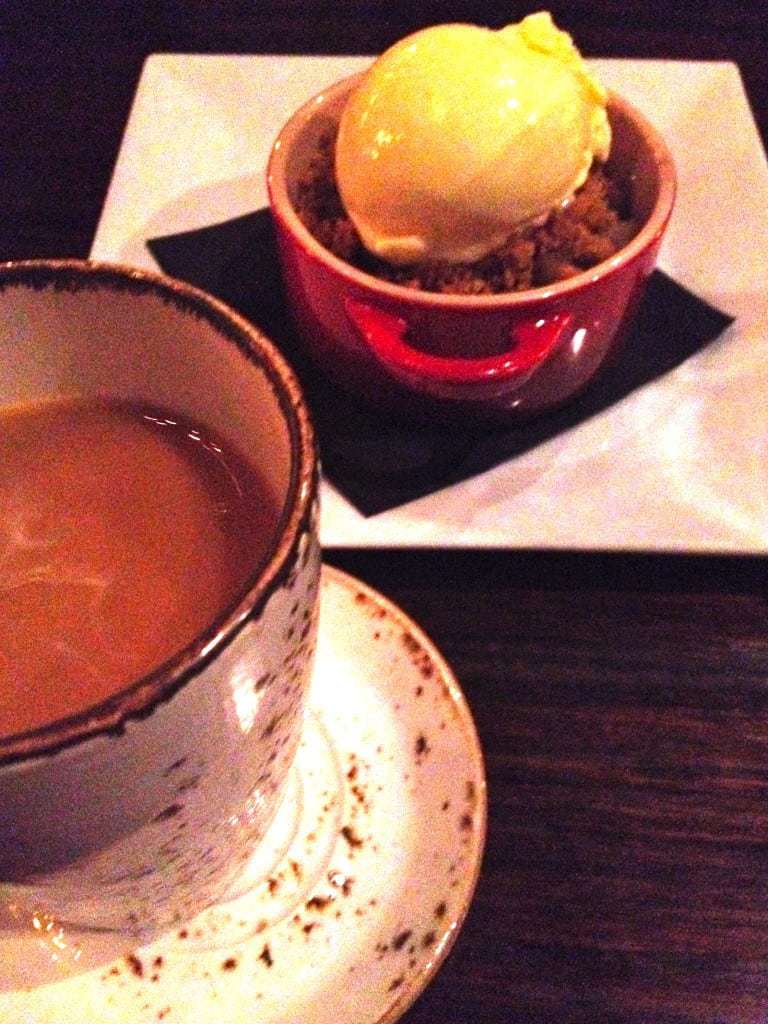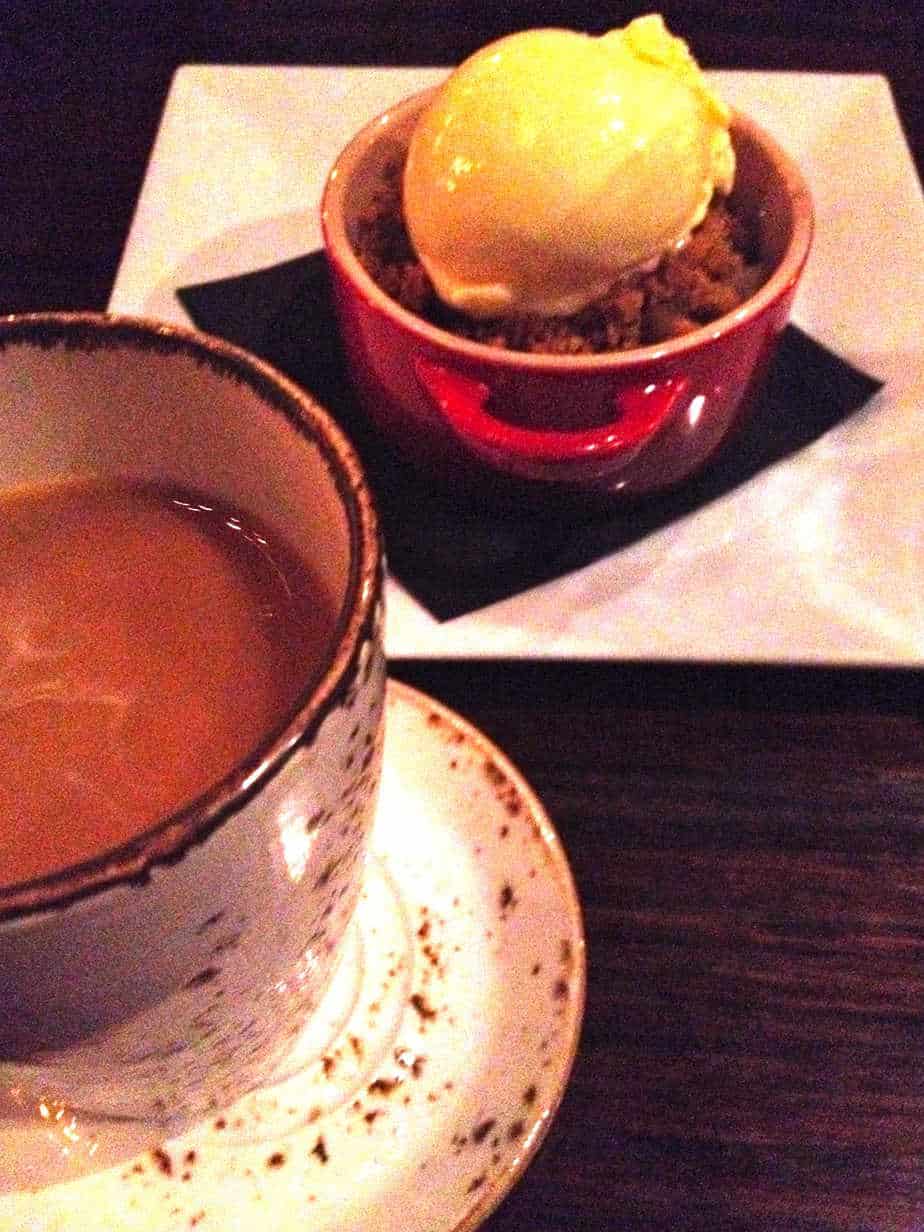 For my main, I savored the hand cut papparadelle; fat noodles mixed with braised lamb, roasted oyster mushrooms, confit tomatoes, wild ramp pesto, and parmesan. Lesley sprang for the Sunburst Farms trout beluga lentils, smoked bacon, confit tomato vinaigrette.
marketplace-restaurant.com / 20 wall st., asheville, nc
mon.-sun. 530pm until
sat. & sun. brunch 1030am-230pm
When you're looking for a breakfast spot in Asheville, almost everyone you talk to will recommend Sunny Point Cafe. I made a day trip to Asheville with some friends when we were interns in Charlotte (Summer 2011) and all of our coworkers told us to leave Charlotte early and then stop for breakfast at Sunny Point Cafe in West Ashville before heading downtown. Lesley and I were staying just down the street from Sunny Point this time around, so breakfast was a no brainer.
You've got to get to Sunny Point early or you'll have to wait. While the inside dining room is a tight, cozy space, Sunny Point has a nice, expansive, covered patio. When we arrived (shortly after they opened at 8 AM), inside was already filled up, so we grabbed one of the first tables on the patio (it was a brisk fall morning but we were wearing sweatshirts and the patio has heaters!). nice patio. Lesley considered ordering a mimosa, but I reminded her it was Sunday, and we all know how Sunday in North Carolina goes. So instead, we got some coffee and OJs and saved the cocktails for later.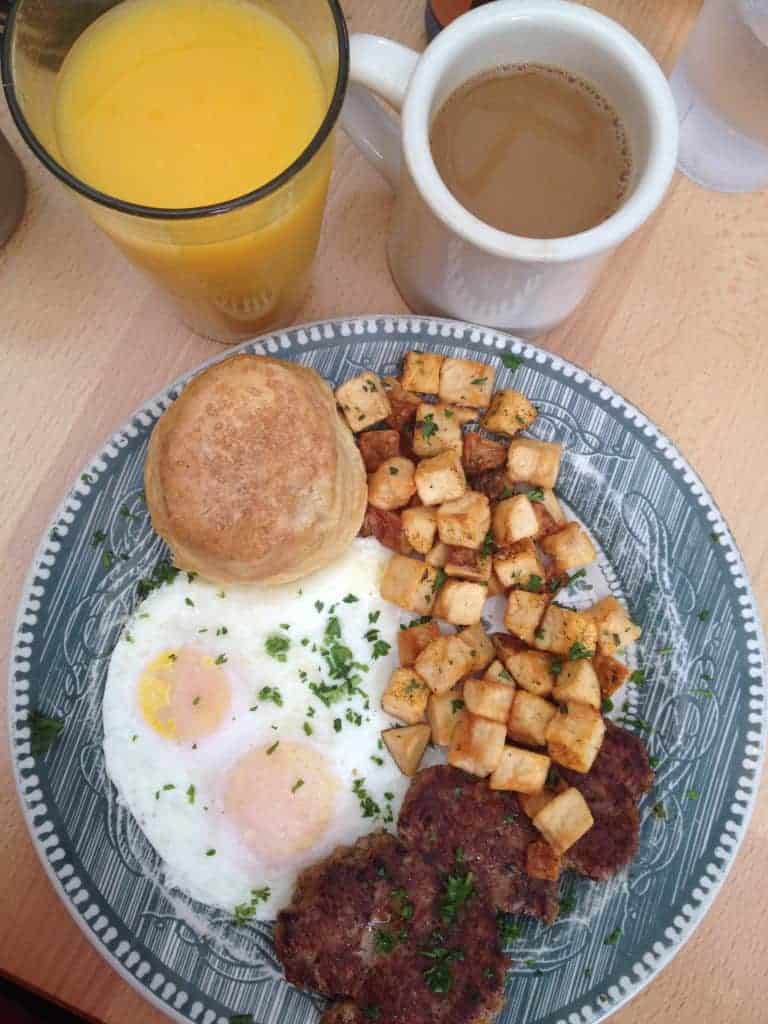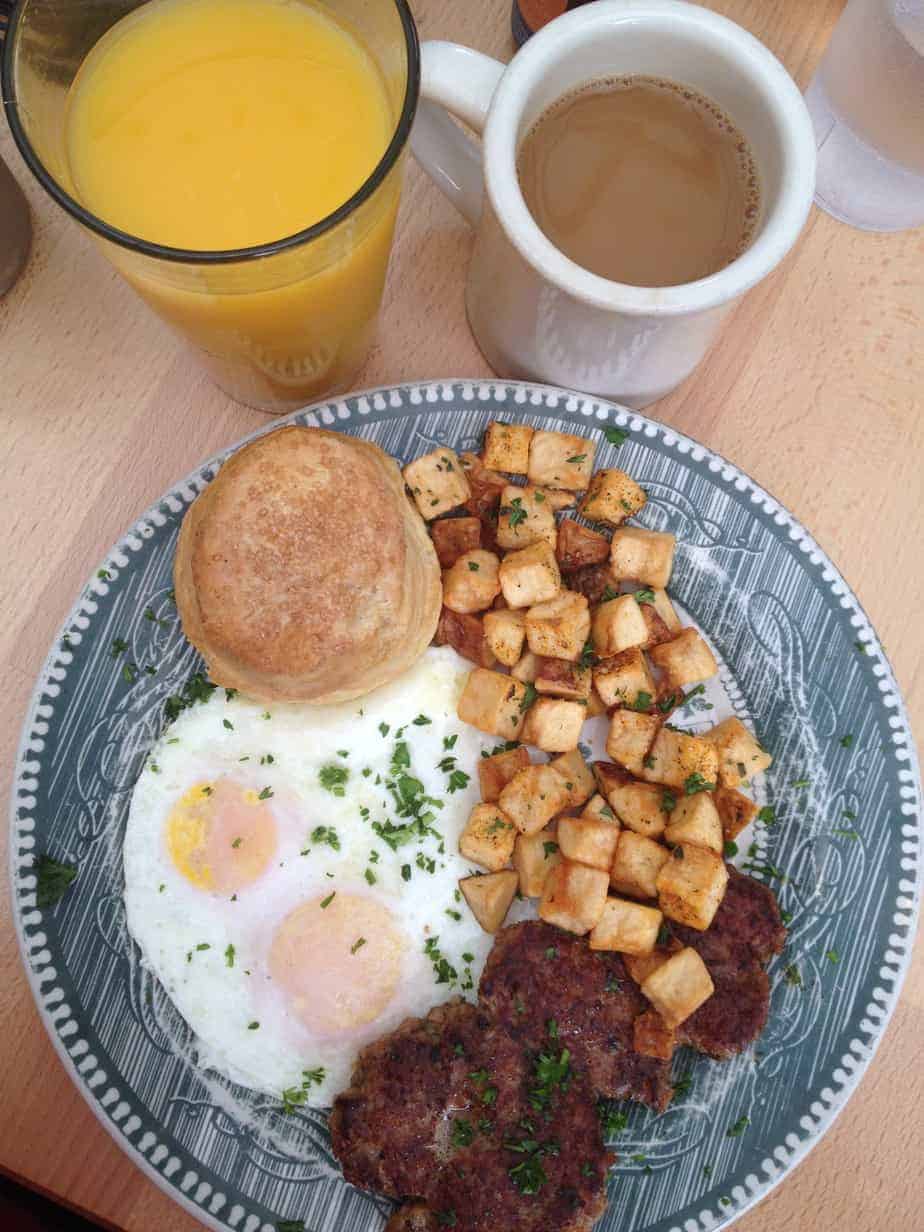 I had so much trouble deciding what to order for breakfast; I couldn't pick between a classic breakfast, Huevos Rancheros, french toast (the savory option piqued my interest, filled with a mixture of sausage, cream cheese and sharp cheddar), or a breakfast burritos. I ultimately decided on the MGB (mighty good breakfast) with two free range eggs over easy, local sausage, herb tossed potatoes and a fresh, flaky biscuit.
sunnypointecafe.com / 626 haywood road, asheville, nc
sun. & mon. 8:00am-2:30pm
tues.-fri. 8:00am-9pm
As if we werent full enough yet (especially after birthday dinner at the Sunset Terrace at The Grove Park Inn) we couldn't leave Asheville without some window shopping and a good cheeseburger. After a couple hours of strolling the rolling hills of downtown with a chai tea in hand, we stopped at Farm Burger before hopping on I-26 back to Charlotte. Asheville is one of several Farm Burger locations (a Georgia restaurant who crossed state lines in 2013), but you would have no idea Farm Burger wasn't local and unique to Asheville if you didn't, say, check their website. Farm Burger, like many restaurants in Asheville, is farm-to-fork cuisine serving burgers from meat that is raised locally, purely grass fed, antibiotic and hormone free. Burgers are ground fresh in house.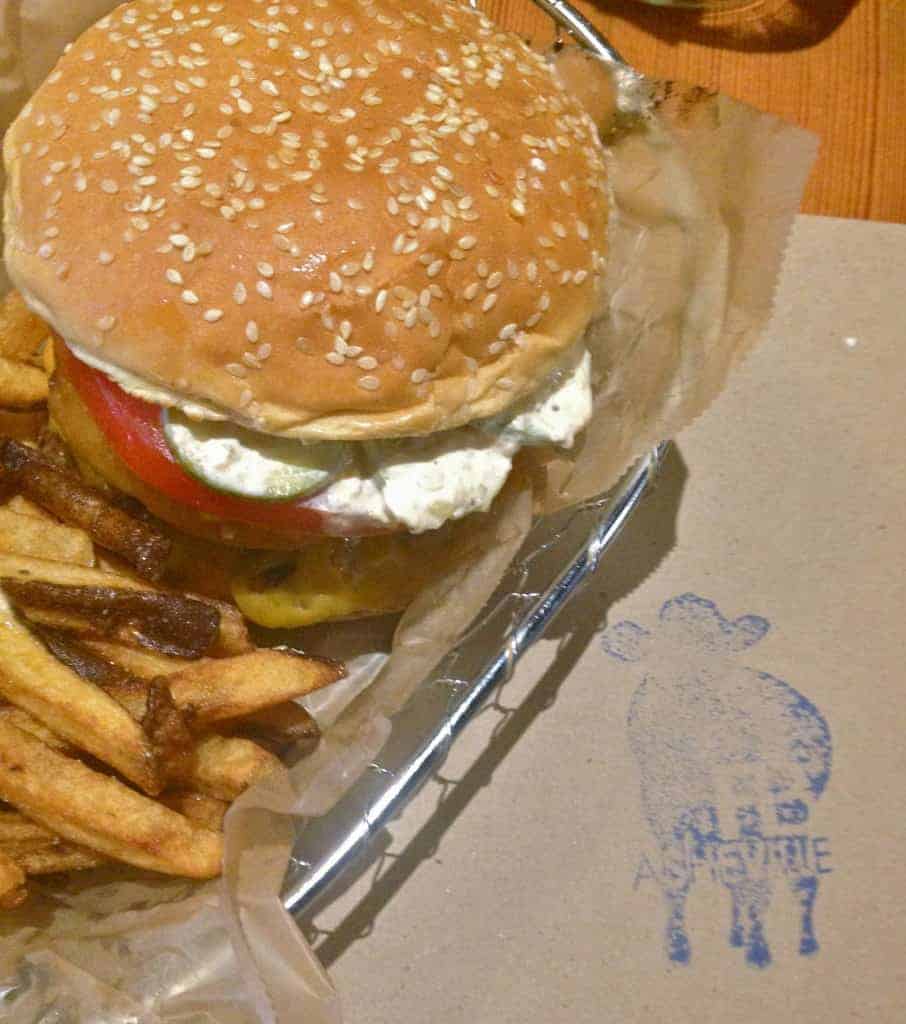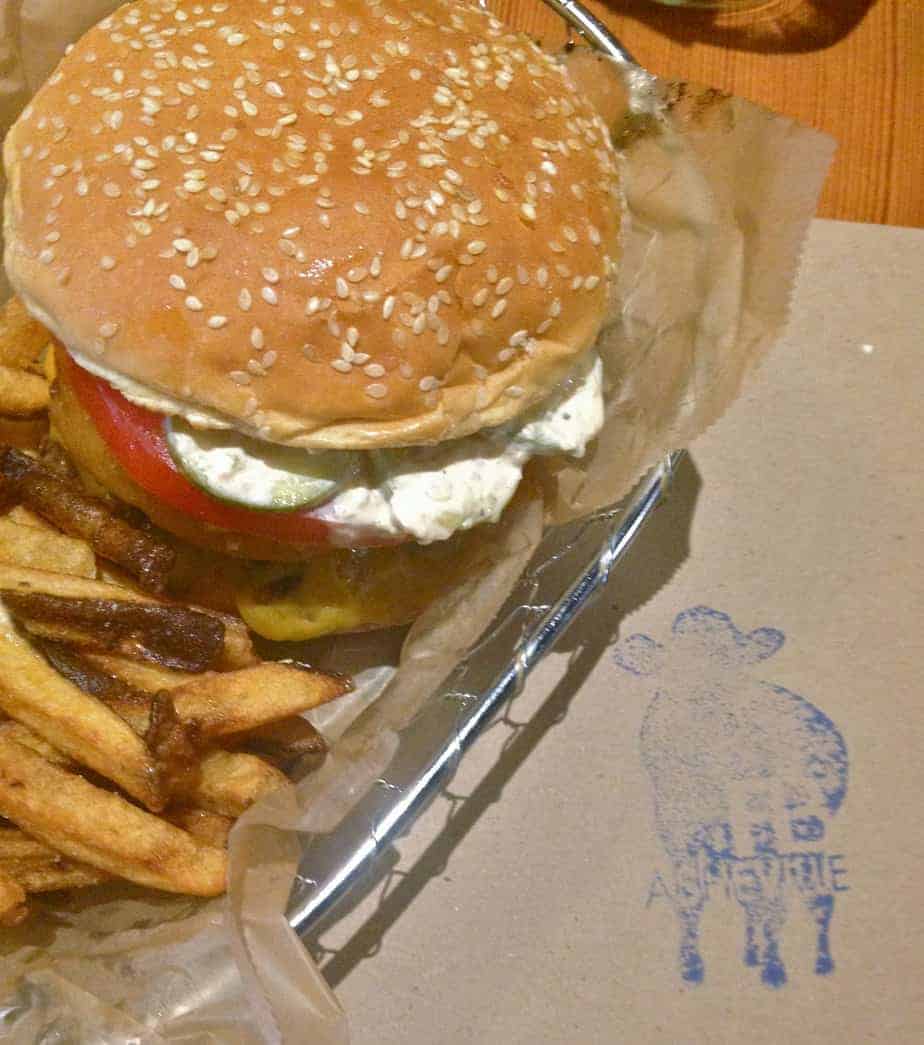 Farm Burger offers a number of specialty burgers on their blackboard, but I ordered a build your own, and chose from their multitude of creative toppings (including roasted garlic, chili, tofu, oxtail marmalade, pimento cheese, roasted bone marrow and pork belly, to name a few). I went pretty classic with FB sauce, an onion ring, tomato and house made pickles. I got a side of handcut fries and nibbled on some of Lesley's fries of the sweet potato variety. Farm Burger also offers salads, milkshakes, floats, adult floats (with beer!) and local drafts.
farmburger.net / 10 patton ave., asheville, nc
open everyday 11:30am-10pm, fri. & sat. until 11pm
If you're still hungry, here's a bonus Asheville eatery for fun. A few weeks after my three day Asheville weekend with Lesley, AJ and I stopped for lunch in Asheville on our way back from the Smoky Mountains. I was craving a good sandwich and remembered a spot near our hostel in West Ashville, and suggested we grab lunch there at one of their picnic tables in the sunshine (still sunny and warm in November in North Carolina and I'm not complaining!).
Asheville Sandwich Company serves up big, sandwiches. Their sandwiches are fresh: they use local produce when in season, roast their own prime ribs, hand patty all of their burgers, and make all of their own pickled veggies. Their sandwiches are creative and full of flavor; half of their menu is comprised on sandwiches that are topped with fresh, hand cut shoestring fries!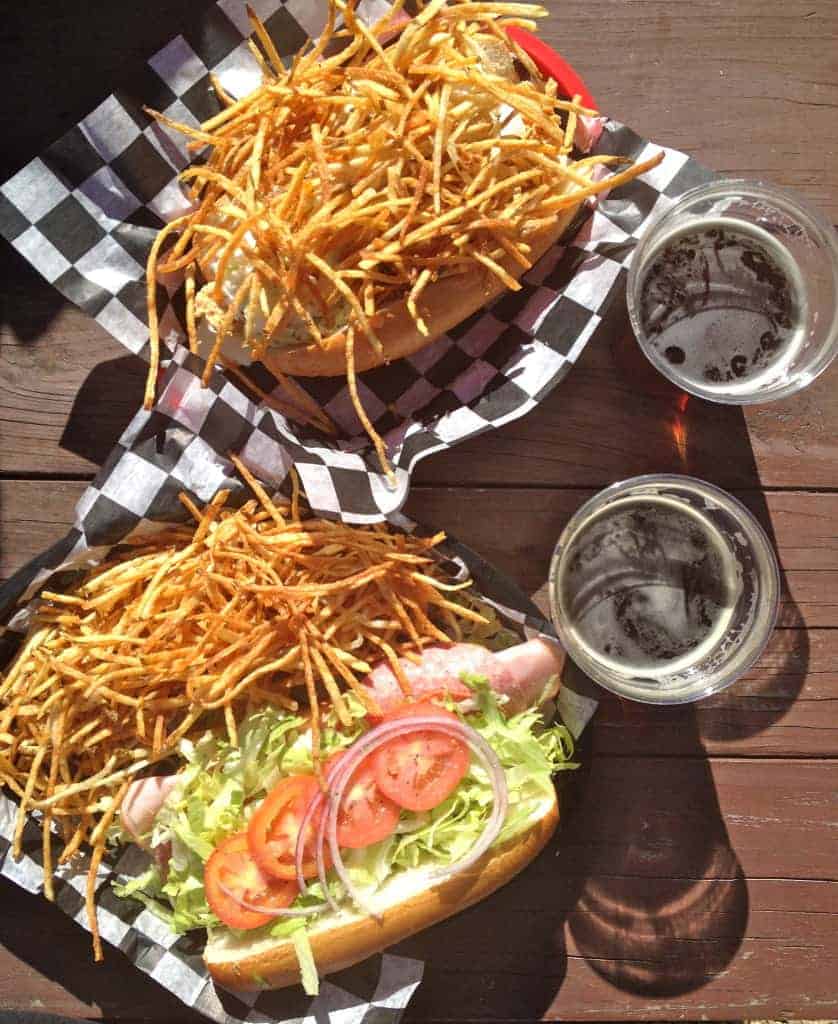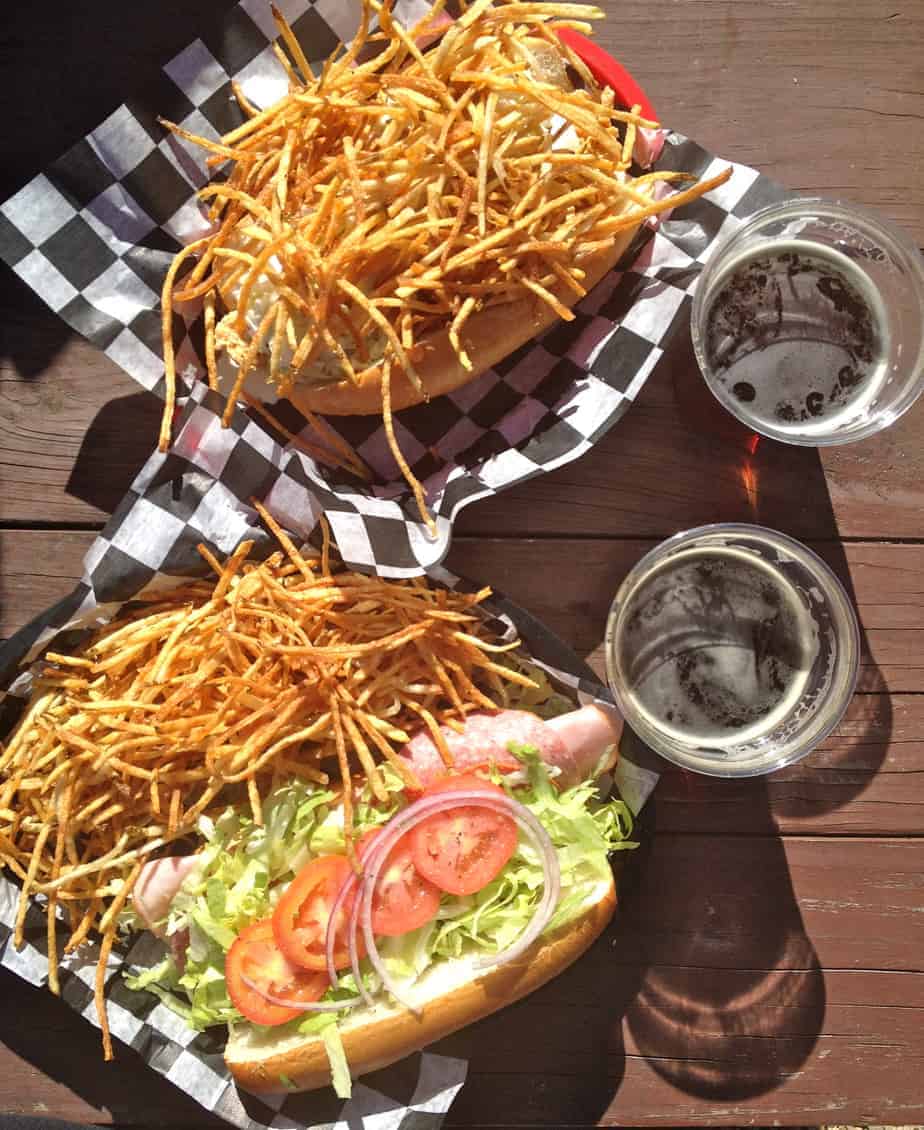 AJ munched on a Hot Sauce Chicken, with crispy fried chicken, Siracha mayo, coleslaw and topped with fries, and I took down an Italian, with pepperoni, salami, honey ham, pickled tomato, red onion and lettuce, with a side of shoe string fries, of course. We washed both down with local Asheville beers (Hi-Wire for me, Green Man for him) and hopped back in the car satisfied and smiling.
ashvillesandwichco.com / 794 haywood road, asheville, nc
sun.-wed. 11am-9pm, thurs.-sat. 11am-10pm

Food is definitely a key component to your visit to Asheville, and I feel like I barely scratched the surface on my most recent visit!
What are some of your favorite Asheville foodie spots that I need to eat at on my next trip?
PIN WHERE TO EAT IN ASHEVILLE, NORTH CAROLINA